What is the largest water park in Malaysia?
A'Famosa Water Theme Park is the largest water park in Malaysia occupying 20 acres in the whole, enormous, and enjoyable A'Famosa resort.
The water park is located in the historical and bustling city of Melaka and has numerous fun water attractions and adventures for you and your friends or family to enjoy.
Amongst them are the Hulala, Inner Tube Slide, High-Speed Slide, and the Family Raft Slide perfect to cool you down during your hot summer vacation!
Now, in this guide, we'll give you a tour of this magnificent water park and what you can expect in this place including the top attractions and their entry costs.
A'Famosa Water Park Attractions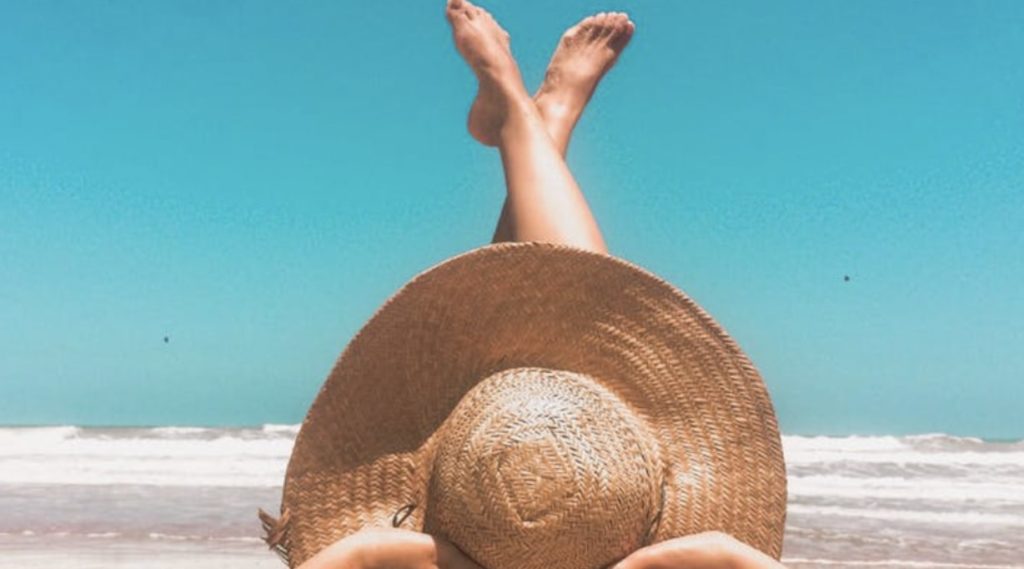 As mentioned, the park's attractions are aplenty categorized into adults', kids', and adventurous experiences. Here's a list of them and what you can do there:
For Families
The Wave Pool is an artificial, machine-operated pool where you can show off your surfing skills or just swim with the wave.
This is a famous attraction that visitors enjoy very much. Every time the siren wails, people scream in excitement, which can be heard across the huge water park.
A group of friends or a family of up to four or five people can enjoy this water slide ride. Here, they ride on a round yellow buoy that slips and slides through the course with thrilling water splashes!
Sandy Beach allows the guest to walk barefoot along the glistening, tiding waters. They can also relax, tan themselves, and drink iced tea while sitting in a comfortable beach chair.
A slower-paced version of the Family Raft, the Lazy River allows the guest to take a dip in the pool or ride the tube that will take you around the theme park with its slow current.
For Children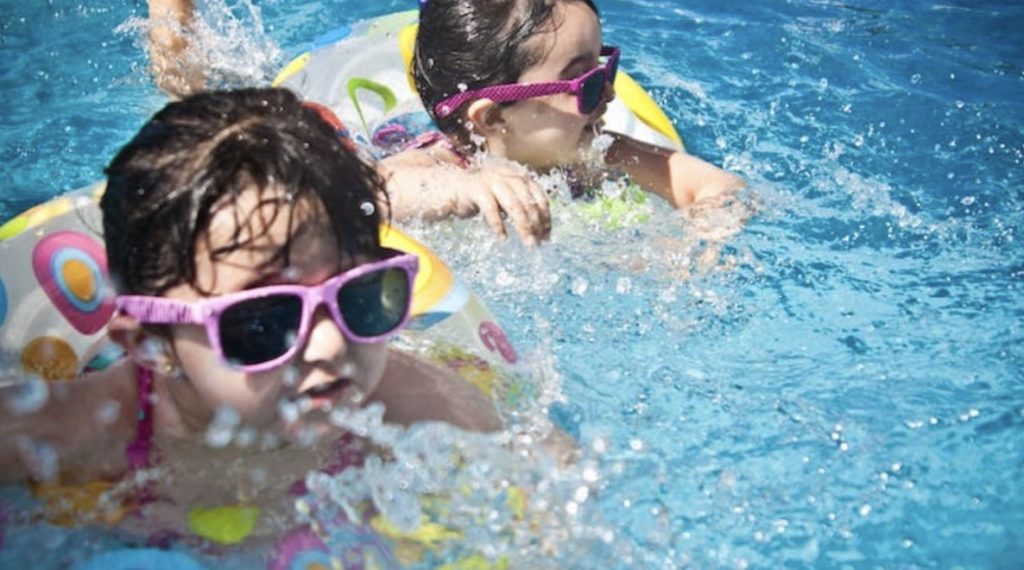 Kids Adventure is the perfect place for kids to gather and play. It has a charming and safe water playground, mini slides, and water sprays.
But, of course, parents have to watch their kids as they play to keep them safe and happy in the playground.
Arabian Village is a one-of-a-kind kids' swimming pool adventure with an Arabian castle, slide, and a desert camel display.
It's a great alternative to the Kids Adventure playground and ideal for friends to splash water, play, and have fun in!
For the Adventurous Crowd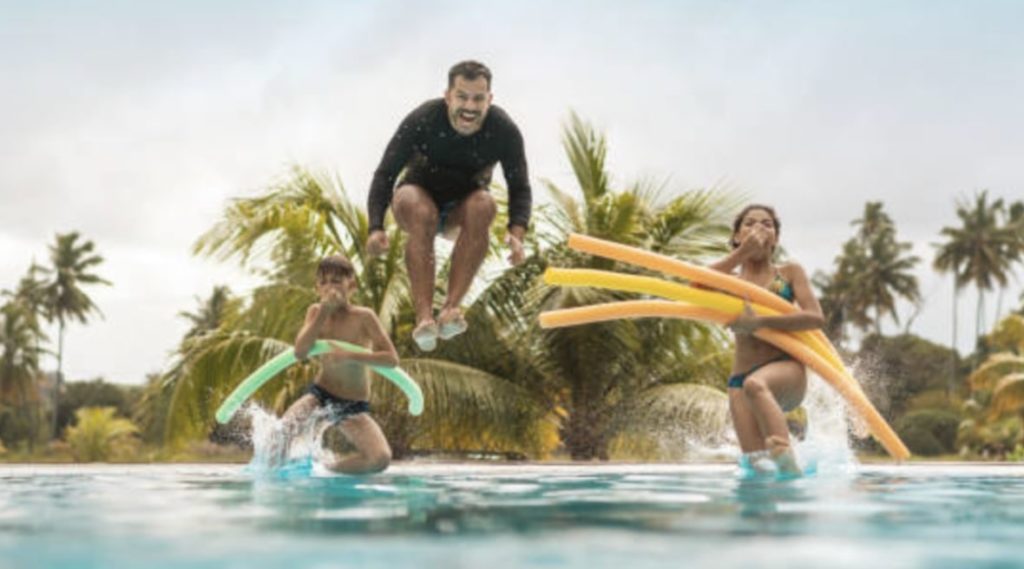 Dare to take on the biggest and longest water slide in Southeast Asia? If so, try the Big Ice Cream, named after its ice cream and cone structure!
The slide measures 20.8 metres tall, 18.3 metres in diameter, and 108 metres long. You can invite your family here on this wild, splashy tube ride!
Hulala is an energetic water raft ride with a large tribal African mask channelling waters like a tsunami to make it even more exciting!
This ride will take you around the theme park in the relaxing background of trees and nice wall paintings.
Like the Hulala, the Wahaha ride blows tsunami-like waves at the raft riders. As you ride around the park, you can share bursts of laughter and enjoyment with friends just like the name suggests.
Feel that the slides are too easy? If you want a bit more challenge and excitement, you can try the Inner Tube slide.
When you take it on, you'll go through a fast slide toward dark spirals with surprising twists and turns. Then, in the end, you get to the cool, fresh water!
And the High-Speed water slide lets you slide down a seven-story height at a meteor-like speed. This is an exhilarating and unforgettable slide that's the fastest among them all here.
It's so much fun that guests often want to do it one more time!
A'Famosa Resort Facilities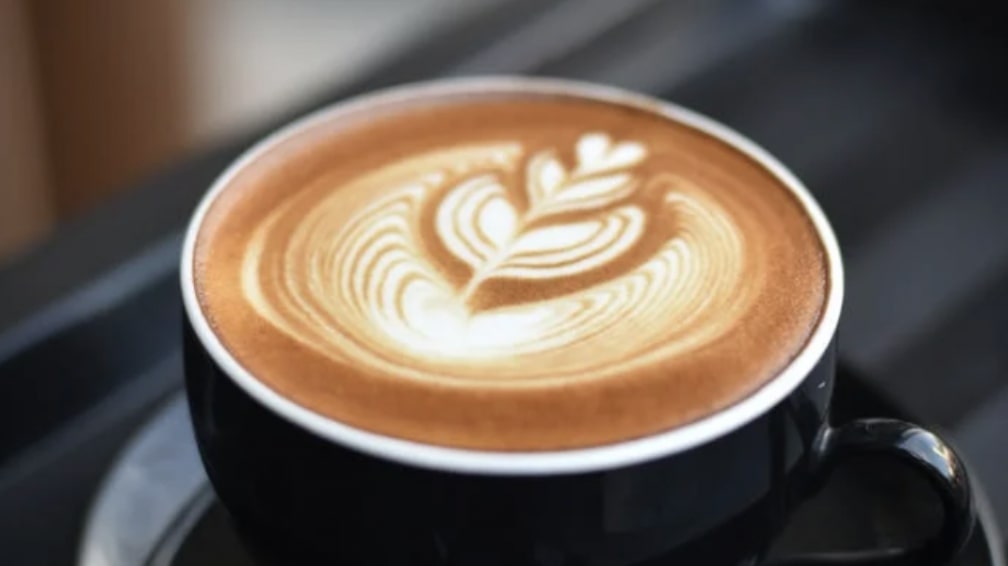 Now below are the facilities around the A'Famosa Water Theme Park you can dine in or use:
Eateries
For the foodie, workaholic, or starving stomachs, there are many restaurants and cafés here, including the following:
Side Walk Café – It serves Asian food like Chicken Masala and the Indian-Chinese Hakka Noodle, among others.
Fast Food Pavilions – Do you want to enjoy burgers, french fries, and cool soda, the fast food pavilion at the A'Famosa resort has plenty of options for you.
Food Court – They also have a food court with affordable and tasty meals you can fuel yourself with before or after you swim or enjoy the rides!
Bistro – Aside from fast food and food court areas, they have simple restaurants too where you can enjoy an assortment of Malaysian food and the nice scenery outside.
Retail Shops
Are you thinking of buying swimwear or souvenirs to take home or gift your friends? If so, you can visit these retail outlets in the water park:
Souvenir Shop – A'Famosa Water Park keychains, T-shirts, and eco-bags are available here. It's great for picking up something to give your loved one when you get home.
Nursery Shop – In this shop, you can buy baby clothing and other essentials for the baby to use throughout the day.
Savannah Shop – After you have enjoyed the Safari Wonderland, you can swing by here to buy cute plushies and other safari gifts and souvenirs for a sibling or close friend.
Bazaar – Various goods are available at the A'Famosa bazaar such as food, shirts, souvenirs, affordable jewellery, and more!
Cabana Rental
They also have rental cabanas for you to lounge or stay for a bit before you swim or enjoy one of their exciting slides and rides.
But keep in mind that you're required to pay a deposit first to secure your cabana and reserve it for your and your family's use.
Locker Room Rental
In addition, A'Famosa Resort lets you rent a safe small or big locker to store your valuables and things in while you enjoy the water park.
And like with renting a cabana, you're also required to pay a deposit fee here to reserve a locker room. Most people that come here only rent lockers for the day.
Other Facilities
Hiring a wheelchair is also available at A'Famosa Water Park for people who need it so you can take them around the park.
There's a serene Surau for Islam men and women to go to pray and hear religious lectures for a while before taking a walk or enjoying the rides outside.
Plus, there's a public changing room and toilet, although these are less clean than if you use their cabana or locker room facilities.
A'Famosa Resort Prices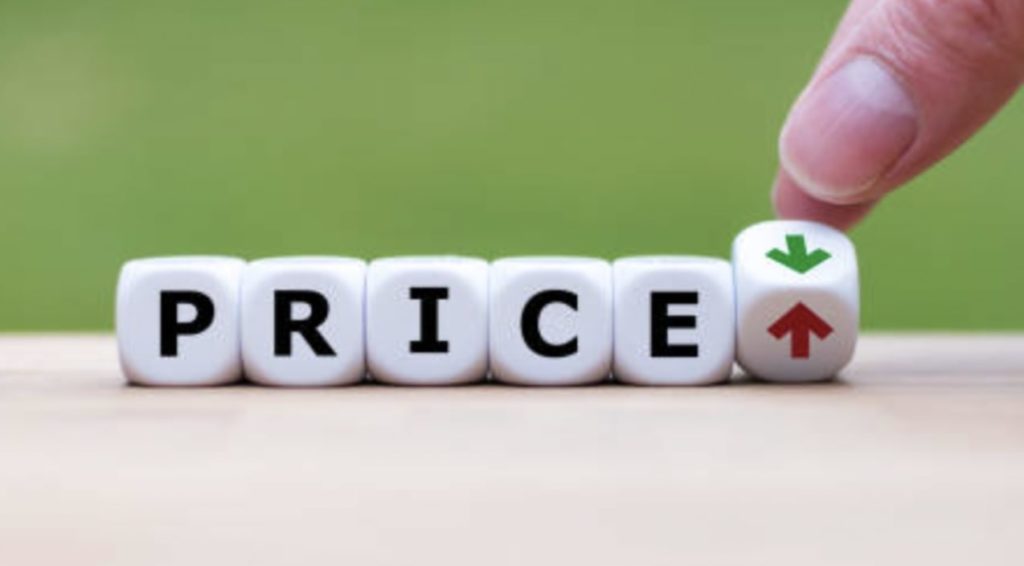 Here are the ticket prices at the popular resort in Melaka as of the time of writing:
| Attraction/Package | Ticket Rates |
| --- | --- |
| Water Theme Park (adult) | RM45 |
| Water Theme Park (child) | RM38 |
| Safari Wonderland (adult) | RM50 |
| Safari Wonderland (child) | RM40 |
| Annual Pass (Safari Winterland and Water Theme Park) per person | RM168 |
| SANTAI package (Water Theme Park and snacks for 4 persons) | RM220 |
A'Famosa Water Park Equipment and Facility Use Rates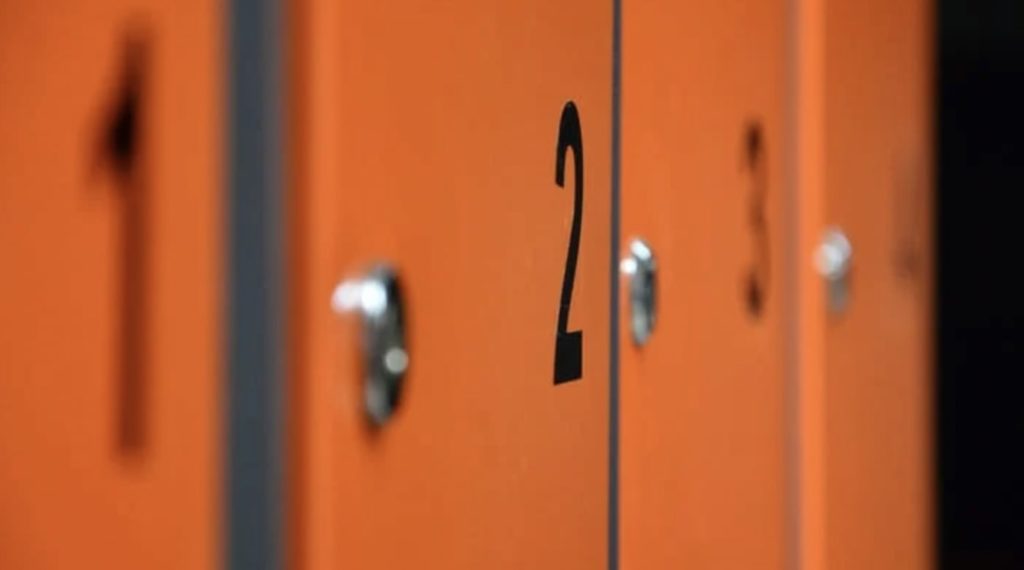 And here are the rates of renting their equipment and facilities, which will add to the total expenses:
| Equipment and Facility Use | Rates |
| --- | --- |
| Tube Rental (double) | RM25 (rental) + RM25 (deposit) |
| Tube Rental (single) | RM17 (rental) + RM17 (deposit) |
| Cabana Rental (weekday) | RM90/usage + RM50 (deposit) |
| Cabana Rental (weekend/public and school holiday) | RM150/usage + RM50 (deposit) |
| Small locker | RM25 (rental ) + RM20 (deposit) |
| Big locker | RM60 (rental) + RM40 (deposit) |
Note that all prices indicated above are only applicable for Malaysian citizens. It's usually a bit higher for non-Malaysian citizens.
Children under 90 centimeters (3 feet) can enter the Safari Wonderland or Water Theme Park for free as long as they're accompanied by at least one adult.
Purchasing an express ticket allows the guest to skip queues and enjoy more rides and attractions.
Availing of their SANTAI package and annual passes can give you more bang for your buck than if you buy them separately.
Also, booking your stay and payment can be made online through A'Famosa Resort's website without any hassle.
A'Famosa Water Park Company Information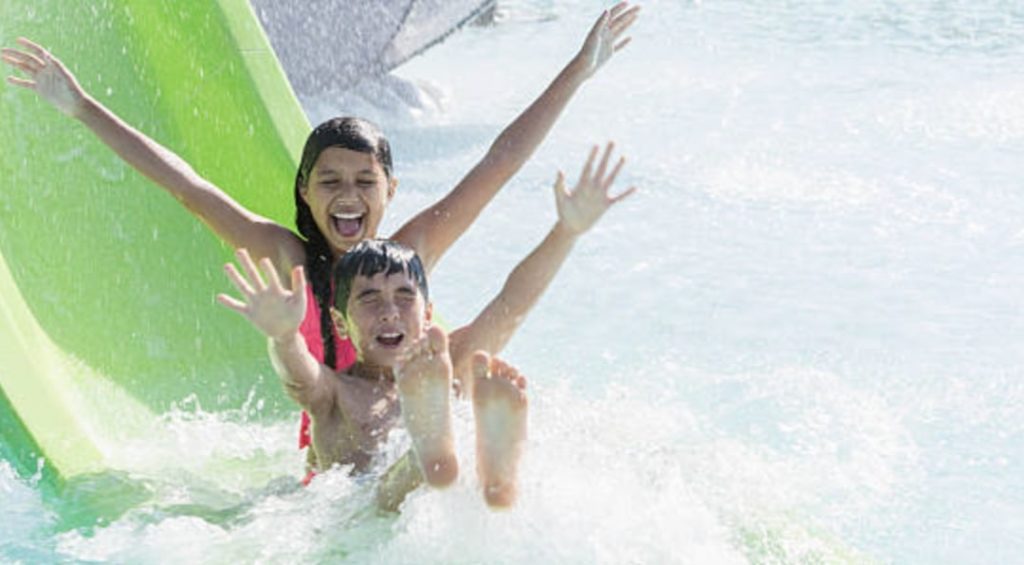 By the way, if you plan to go to the resort or need to contact their staff for enquiries or tickets, here is their business information:
Also, note that A'Famosa Water Park is open every day except on Tuesday from 10 AM to 6 PM, whereas the Safari Winterland is open daily except on Tuesday between 10 AM and 5 PM.
| | |
| --- | --- |
| Address | Jalan Kemus, Simpang Empat, 78000, Alor Gajah, Melaka (Malacca), Malaysia |
| Contact Number | (60)6-552 0888 |
| Email | [email protected] |
| Operating Hours | Daily except on Tuesday: From 10:00 AM to 6:00 PM |
More Fun Places and Experiences