What are the things I can do in Malaysia with my family?
Malaysia is such a wonderful place for the entire family to be in since there are so many things they can do here.
Is Malaysia good for family vacation?
Definitely! You and your family can meander and breathe fresh air around exciting parks; hike to see some native flora and fauna; swim in natural, ice-cold pools; enjoy theme park rides; and eat in yummy restaurants.
And the best part is that you don't have to spend expensively in the city just to relax on a long weekend or a holiday. So, there's really no need to travel far unless you want to.
If you're planning to go out with your kids soon, check out these suggestions for an exciting and memorable trip!
1) Visit Batu Caves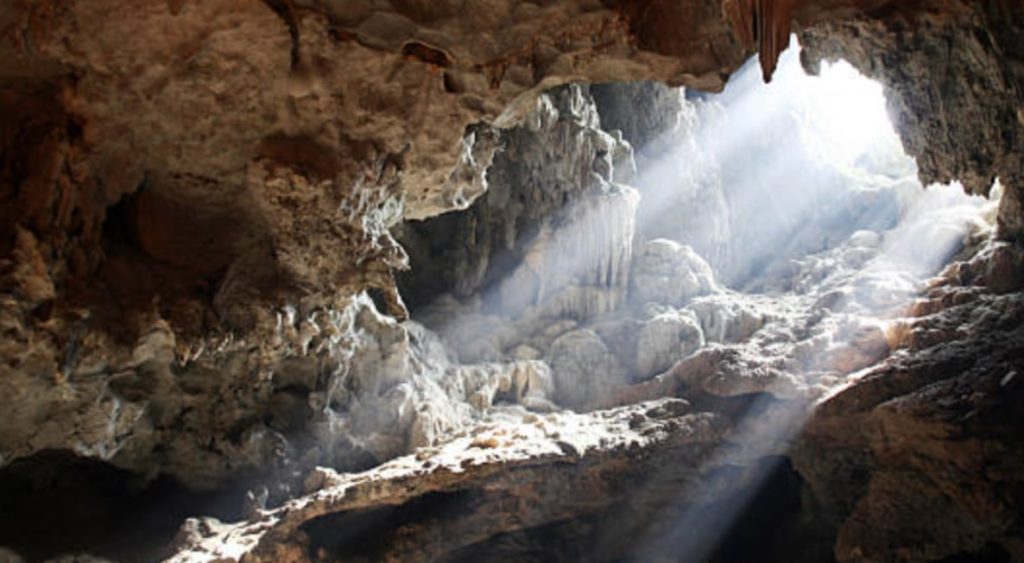 Located North of Kuala Lumpur, Batu Caves is one of the most breathtaking attractions in Malaysia perfect for the whole family!
It caters more to Hindu believers, although people of any religion are welcome to enjoy the long stair-climb and fascinating cave wonders.
What's impressive here is the 140-foot tall statue of Lord Murugan, the Hindu god of war, which can be seen from a great distance outside of the temple.
Indeed, you can come with your young kids here, but they would have to climb the 272 bright and colourful steps. But if your kids get tired, don't worry, as they can rest for a bit on the side.
Along the journey, you and your child will run into monkeys and chickens that run freely around the grounds. Be careful not to provoke or touch them.
As you reach the top of the stairs, you'll find small Hindu figures along the cave's entrance. The shrine and fruit bats inside are mesmerising, and so is the sunshine beaming through a gap in the cave ceiling.
2) Explore Kuala Lumpur City Centre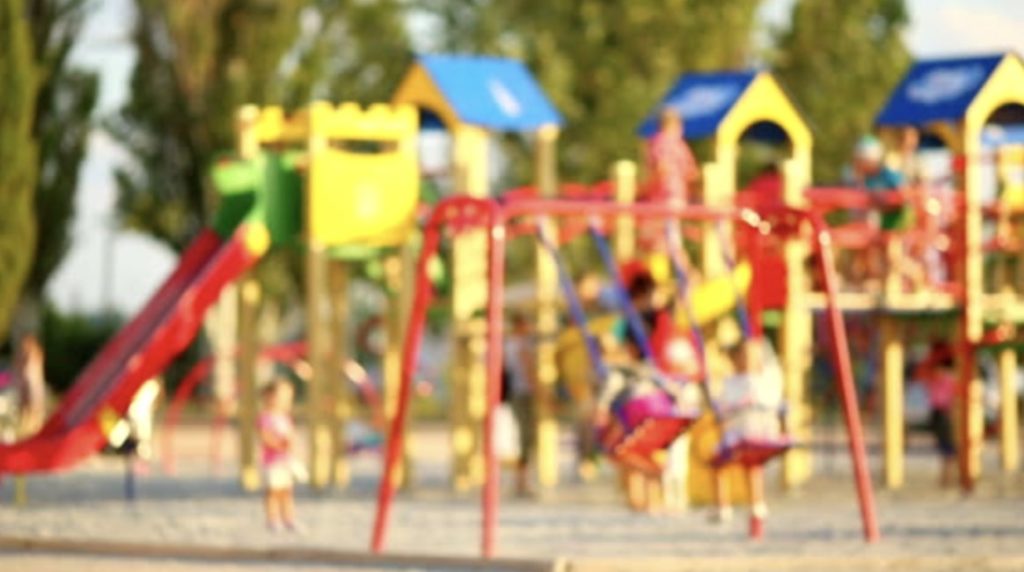 If you want fun for the whole family, then you got it here in Kuala Lumpur City Centre.
It's situated right in the heart of the city within view of the extraordinary Petronas Twin Towers, the world's tallest twin skyscrapers.
Adults and kids can have many things to do here. In fact, they can spend the whole day exploring the area.
First, there's a huge playground with a slide, wading pool, wooden ride, and cascading waterfall, and children can exercise and make new friends here.
Lots of people exercise and jog on the grounds, so maybe you can break some sweat too—while watching your kid, of course.
Beneath the Twin Towers, you can shop for a wealth of food choices here, whether it's for snacking on the premises or for taking home.
After a while, when your child has had enough playing, you can visit the Petrosains Discovery Centre and KL Aquaria where you can learn about amazing marine life and science.
3) Eat Cendol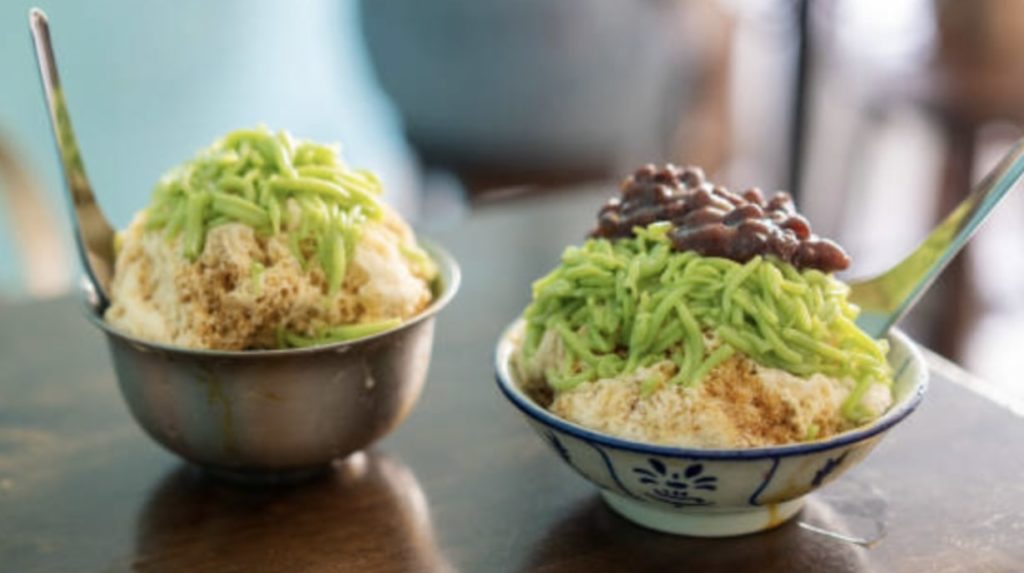 More often than not, the heat in Malaysia is blistering. So, while you're on your Sunday trip in Penang, stop over at a restaurant and enjoy eating cendol for a bit.
Cendol is a famous cold dessert throughout the country, consisting of coconut milk, green pandan noodles, palm sugar, and shaved ice. In fact, the Malaysian Department of National Heritage regards it as a Malay heritage food!
It can be the perfect dessert for the family to have after lunch or as an afternoon snack. And think of the conversations and fun moments you all are going to have over a bowl of a sweet treat!
There's a multitude of great places where you can try this awesome sweet. One is in the Penang Road Famous Teochew Cendol in Penang and another is in the Ah Keong's ABC and Ice Cendol Stall in Kuala Lumpur.
4) Appreciate the historical Melaka City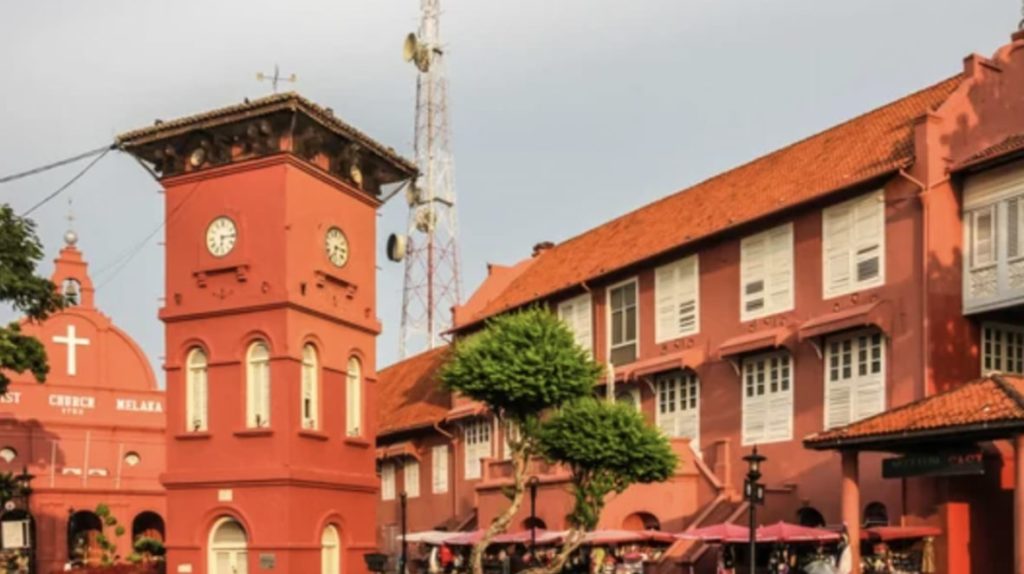 You can also go on an excursion to Melaka City, formerly known as Malacca.
It was recognized as a UNESCO World Heritage Site in 2008 and awarded as one of the cleanest places in Southeast Asia from 2018 to 2020. It's going to be very enjoyable for the family to come here!
Melaka is a southern port city that has had a rich and interesting history that made it the city it is today.
From 1511 to 1641, the Portuguese took this city from the rule of the Sultanate in order to get trading advantages.
Then it was colonized by the Dutch from 1660 to 1700, and plenty of their awe-inspiring red colonial houses, churches, and architecture, including the Stadthuys and Melaka Clock Tower, are still around to this day.
The Dutch handed over Malacca to the British, as a result of the Anglo-Dutch treaty of London. It became one of the three Straits Settlements, along with Penang and Singapore, in the 19th century.
Now Malacca was famous for being a large rubber exporter. A lot of Chinese traded with them and thus, also settled in the city. This resulted in a unique mixed culture of Dutch, British, Malay, and Chinese.
This unique mix of ethnicity is called Baba Chinese. Despite their mixed ancestry, they use the Malay language and clothing too.
If you want to learn more about their history, visit Jonker Street, which has many colonial buildings.
But you can take a break from time-travelling for a bit at the Mamee Jonker House. It has a nice halal café, a museum showcasing the restaurant's history, super fun activities for the family, and a merchandise store.
5) Snap a photo of moody street art in Ipoh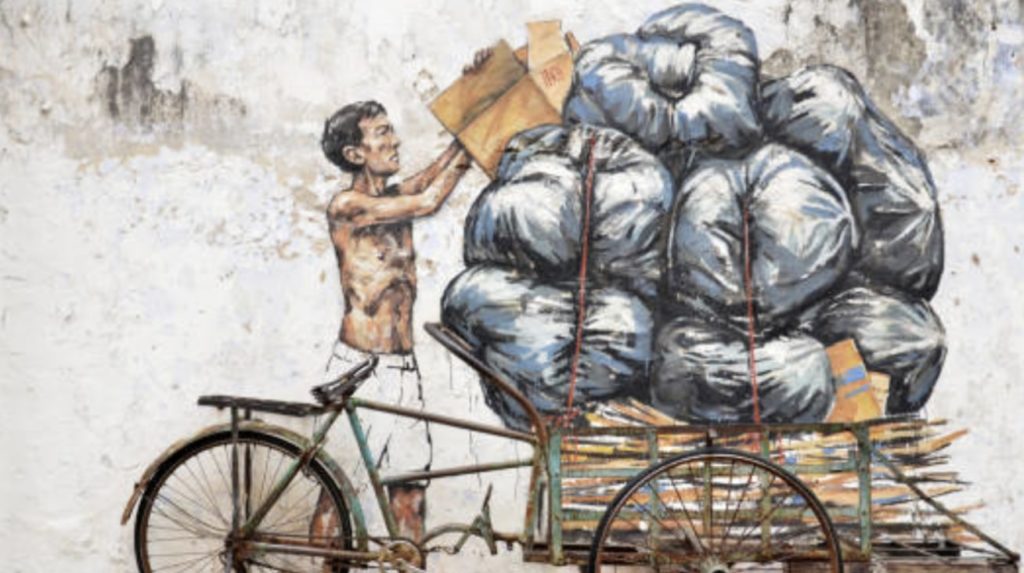 In the mood for posting on Instagram? Go to Ipoh and be wowed by the street art that depicts everyday life in the city.
Sure, they can be a bit dark and moody, but they're beautiful nonetheless. A lot of people, whether a native or a tourist, come here a lot to snap artistic pictures of the scenes around the city.
Most of the works' credit belongs to Ernest Zacharevic, a Lithuanian artist, who was commissioned to create these large murals in 2004.
Over time, other artists followed his footsteps and now have their unique, incredible works of art on display in Ipoh.
In Mural Art Lane, most paintings are about local customs and festivals. Furthermore, in the older streets in Ipoh, like Market, Wife, and Concubine Lanes, you can pose using the murals as backdrops for one-of-a-kind snaps!
6) Hike at the Cameron Highlands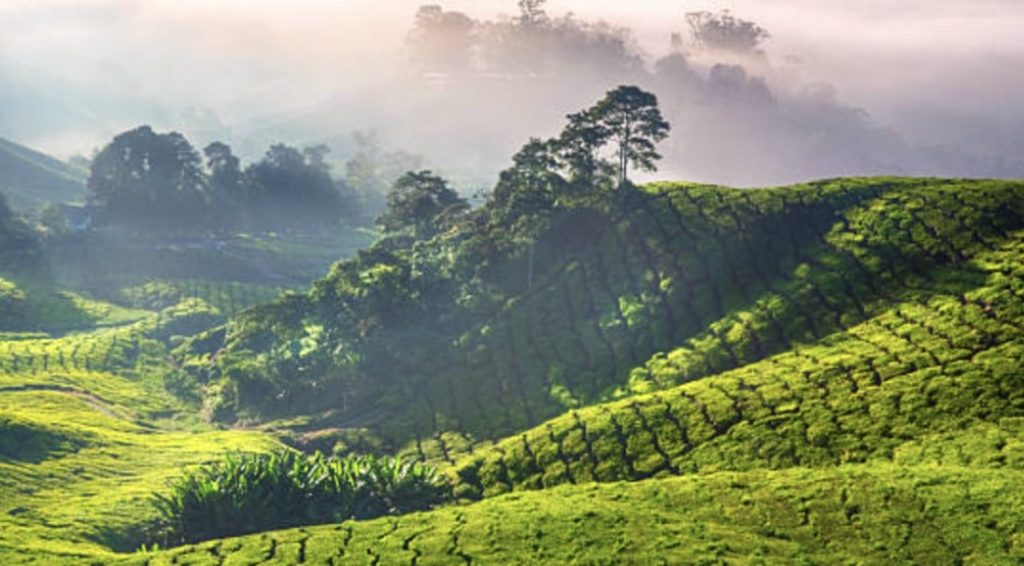 You don't have to get down the car for this one. Your family can go on a joy ride along the majestic Cameron Highlands while listening to a nice song.
Cameron Highlands is based at the northern tip of Pahang, a 200-kilometre drive from Kuala Lumpur.
Now there are two routes you can choose to get to this natural spectacle. Either you can go on the shorter and modern route or the classic one, which will give you sprawling mountain views.
For those that want to be active, you can do some hiking. There are more than ten trails here with varying views and difficulties, which can take from half an hour to a few hours to complete.
One of the nicest trails is the one from the Forestry Department to Parit Waterfall. The hike is relatively easy on a fairly straight path and takes only thirty minutes.
Another is the trail from Robinson Falls to Habu Village. Though the hiking level is moderate, with less steep terrain, it would take at least two hours to reach the destination at BOH Tea Plantation in Habu Village.
7) Swim in the Perhentian Islands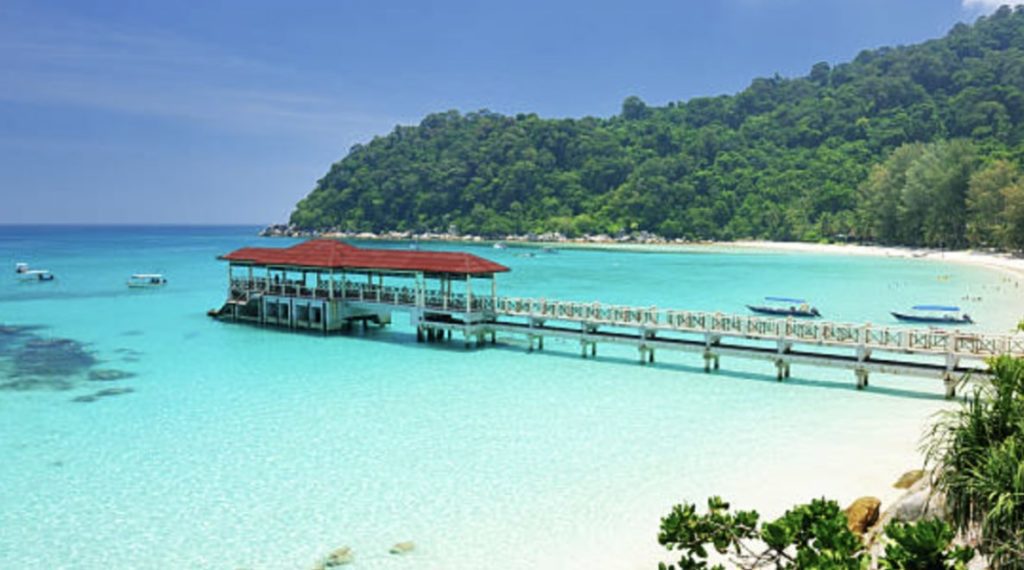 Take your whole family to the Perhentian Islands, eastwards off the coast of the Malaysian Peninsula. Don't worry. Most of their beaches are child-friendly since they get no giant waves or forceful currents.
There are a lot of places and activities you can enjoy here during the summer.
For instance, you can go scuba diving. The water is pleasantly warm and has a visibility of up to 20 metres, allowing you to see some of what the ocean has to offer like fish and turtles.
Besides that, there are various species of sharks there too, so be vigilant and careful when underwater. But contrary to popular belief, they don't intentionally prey on humans!
Also, you can go to the fishing village. It may not be as thrilling as swimming with sharks, but it would be interesting to learn about the daily life of the fishermen and locals.
Besides, if you come early enough in the morning, you can see the fishermen throw nets and catch fish with such skill!
8) See the playful orangutans in Borneo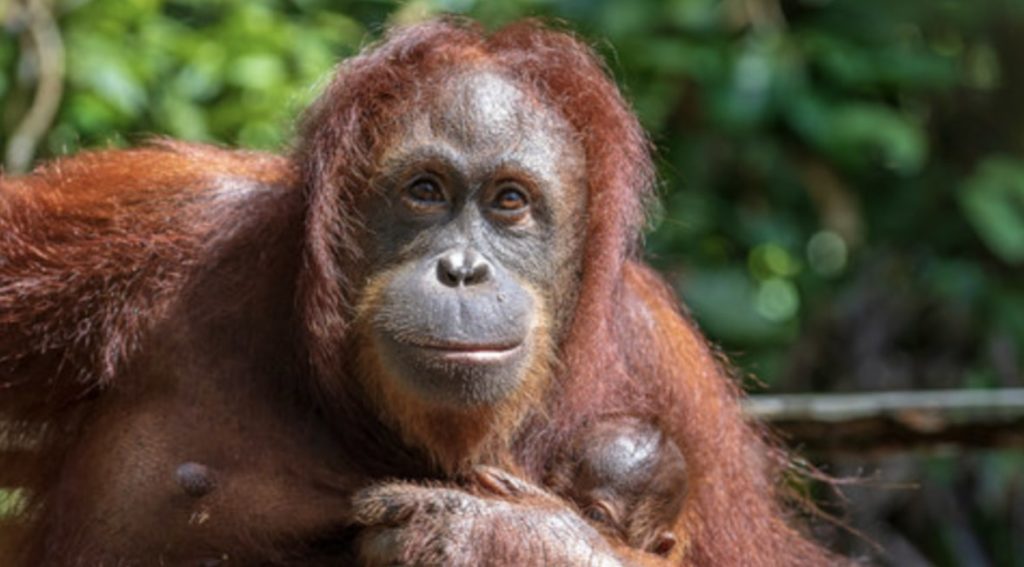 Orangutans are a rare, smart, friendly, and playful monkey species.
Interestingly, wild orangutans are only found in two parts of the globe. One is Kuching, Borneo, and the other is Sumatra.
Sadly, they're amongst the most endangered animals in the world. The population has declined over the years due to their rainforest habitat being cut down and replaced by palm oil plants.
And the reason is that palm oil is a major export product of Malaysia and Indonesia, two of the three countries (with Brunei being the third) to which Borneo belongs.
Rainforests were removed to make way for palm oil plantations, leaving the orangutans a smaller place to live, and thus, thousands of them have died.
It may lift your spirits to see them with other kinds of monkeys play and even make you laugh with their clever, funny antics. Of course, you can feed them nuts and fruits.
Also in Borneo is Kuching or Cat City. Instead of orangutans, the animal celebrated here is—you guessed it—cats.
There are cat-themed art, statues, and even a museum! So, if you have a cat lover in your family, this would be a real treat for them.
9) Ride thrilling rides at Legoland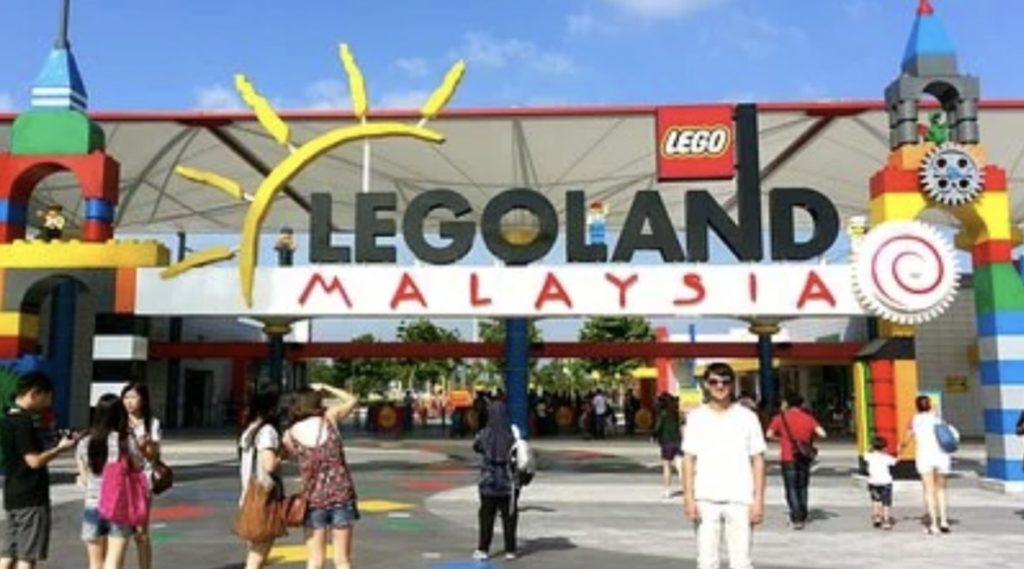 Even if you haven't played with Lego bricks since you were a kid, you and your family will still love to be at Legoland Malaysia!
The huge park also contains a cool and comfortable hotel, and you can enjoy its features at affordable prices.
Founded in 2012, Legoland Malaysia is conveniently located in Johor Bahru, making it accessible to guests from both Malaysia and Singapore.
In 2021, the Legoland theme park welcomed 9.4 million visitors from all around the world. They come here to enjoy its thrilling and wet rides and attractions.
From its over 40 rides, spots, and activities, the interactive Lego Ninjago Ride; splashy Dino Island; exciting, fast-spinning Merlin's Challenge; incredible Lego Studios; and Miniland Brunei tour are what we like.
Afterwards, you and your children can rest up and enjoy a pick-me-up snack or coffee at the Legoland Hotel. They can also take a nap and continue the fun later on in the day.
We recommend getting a pass to both Legoland and Legoland Waterpark so when it gets hot and humid outside—which often happens—you can cool down at the other wet park. You can get a one or two-day pass so you can try as many rides as you can.
More Travel Resources