Chinese New Year Celebrations in Malaysia
Malaysians celebrate Chinese New Year in spectacular fashion. It's commemorated across the country for 15 consecutive days and during this time, decorations are hung up, fireworks are lit up, parades are held and more.
This annual event is also a testament to Malaysia's friendliness as the event is celebrated on a grand scale and is open to all, regardless of their race. Find out how Malaysians celebrate this annual event, from their preparations to rituals and more.
How does Malaysia celebrate the Chinese New Year?
Chinese New Year is celebrated in Malaysia by lighting up fireworks, holding open houses, preparing dishes that are believed to bring good luck and more.
Most importantly, this is also the time when prayers are offered to bless the upcoming year.
Let's take a closer look at how this special event is celebrated in Malaysia:
Various fireworks shows are held in different areas.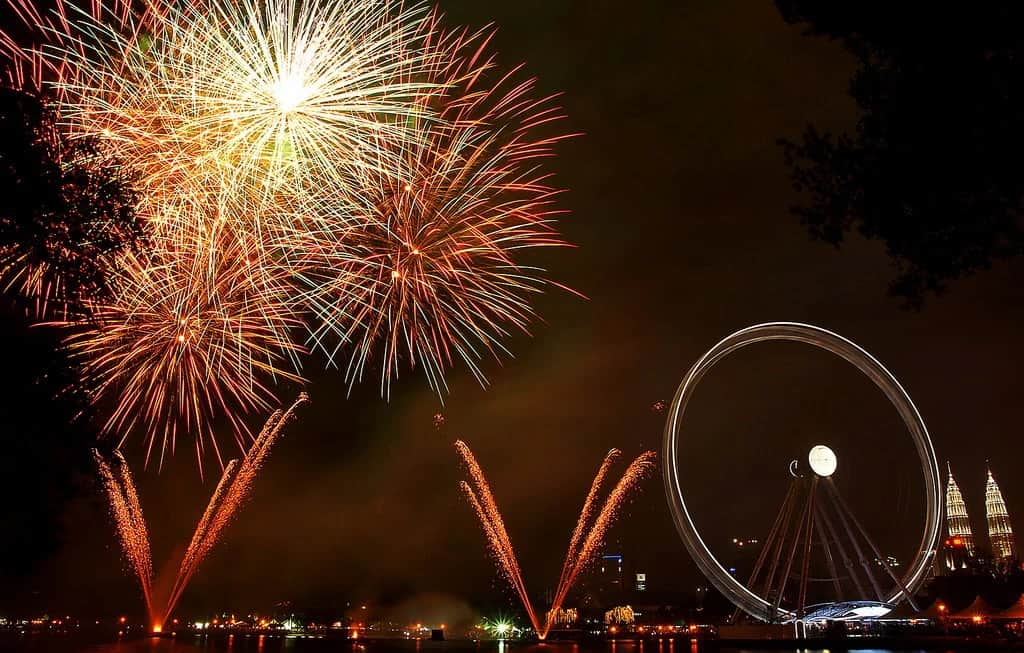 One of the main things that Malaysians do for fun during the Lunar New Year is lighting up fireworks. During this festive season, you'll find these beautiful fireworks being lit up until the sun goes down, especially on Chinese New Year's Eve.
These fireworks shows are held across different areas in Malaysia, such as in Chinatown in Kuala Lumpur, Georgetown, Ipoh and Malacca. Furthermore, fireworks are lit up on the ninth day of the Lunar New Year to commemorate the birthday of the Jade Emperor.
Malaysians shop for new clothes and wear red clothes for good luck.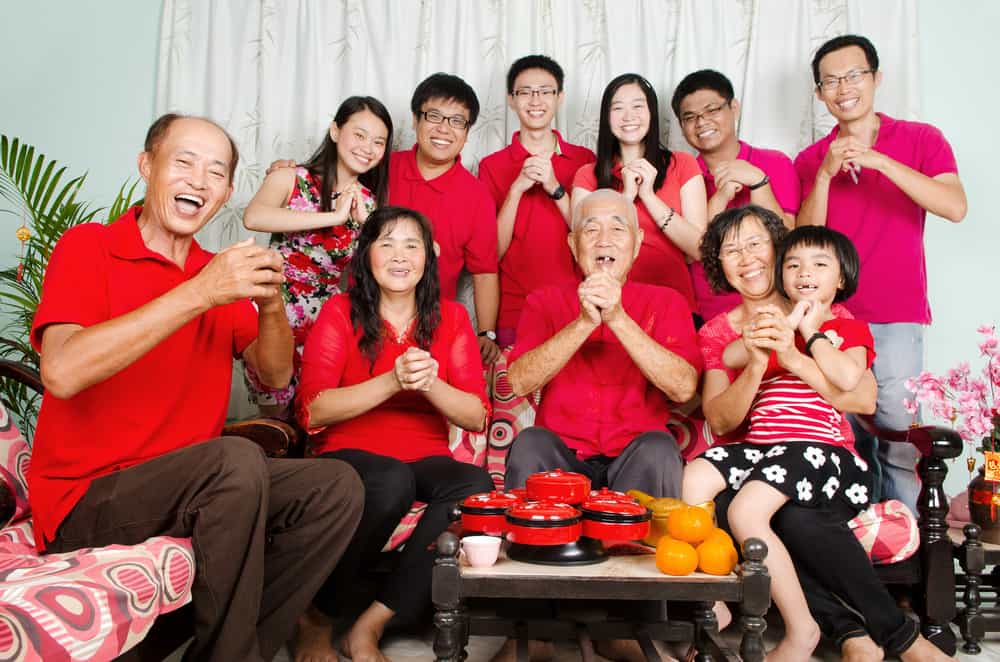 For some families, it's tradition to shop for new clothes during the Chinese New Year season as it's believed to bring good luck. More specifically, they buy red clothes since this colour is synonymous with luck in China's culture.
Moreover, according to tradition, wearing new clothes from head to toe is a way to make a fresh start to the new year. Many also consider wearing old clothes during Chinese New Year bad luck as it might bring misfortune.
That's why you'll often find families getting into a shopping craze in the lead-up to the anticipated annual event.
Traditional dishes are prepared, including whole fish.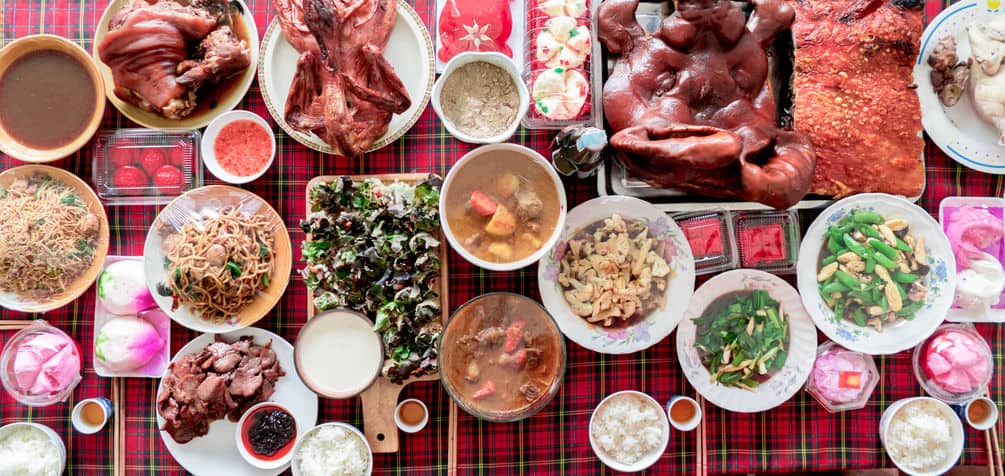 Of course, it wouldn't be a special celebration without eating some of the most delicious dishes that locals prepare during this special event. Aside from tasting amazing, some of these food items have a deeper meaning as to why they're prepared during CNY.
One perfect example of this is preparing a dish with a whole fish as the main centrepiece. This dish can be fried, steamed, deep- fried and more, but regardless of the way it's prepared, the important thing is that it should be intact.
The idea behind preparing a whole fish is that it symbolises the beginning and the end and it teaches people to finish whatever they started.
Other dishes you'll commonly find on tables during Chinese New Year in Malaysia include:
Big prawns
Steamed/boiled chicken
Pork belly
Shiitake mushroom
Lor Bak/ Ho Ngiang (meat rolls)
Crispy roast pork.
Yee Sang is eaten and tossed in the air.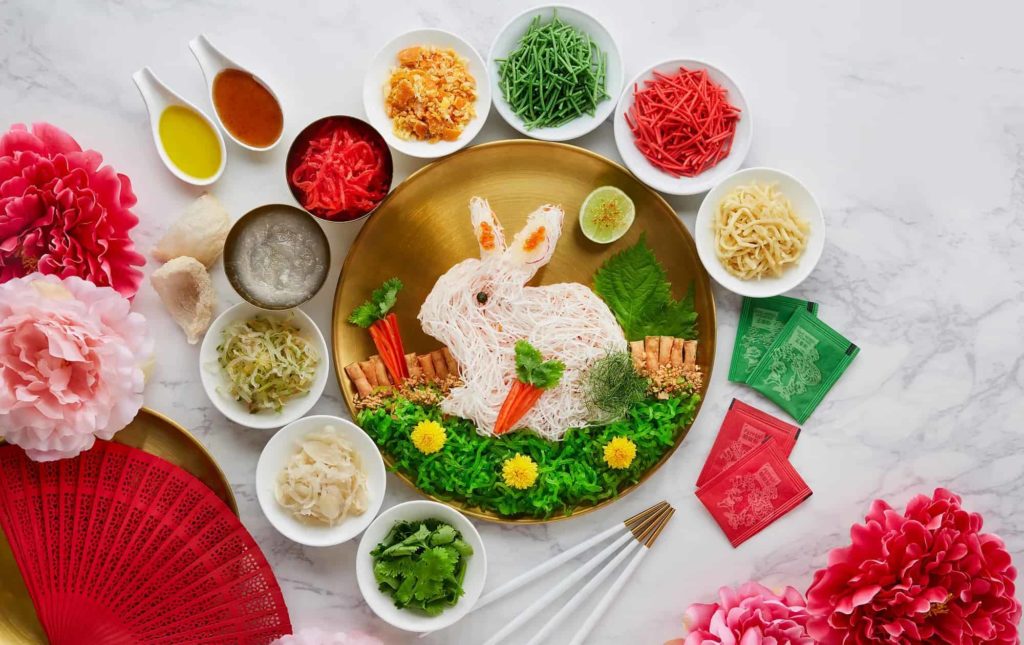 Another significant dish that's prepared and eaten during this event is Yee Sang/ Yu Sheng. Also known as prosperity salad, this dish consists of vegetable salad with raw fish and it's believed to welcome good luck to the upcoming year.
Aside from simply eating Yee Sang, locals have a different way of utilising this during the Chinese New Year. Using their chopsticks, locals toss this dish as high as they can in the air to welcome prosperity.
The higher the dish is tossed in the air, the better the fortune that they'll receive throughout the year.
Homes are cleaned thoroughly.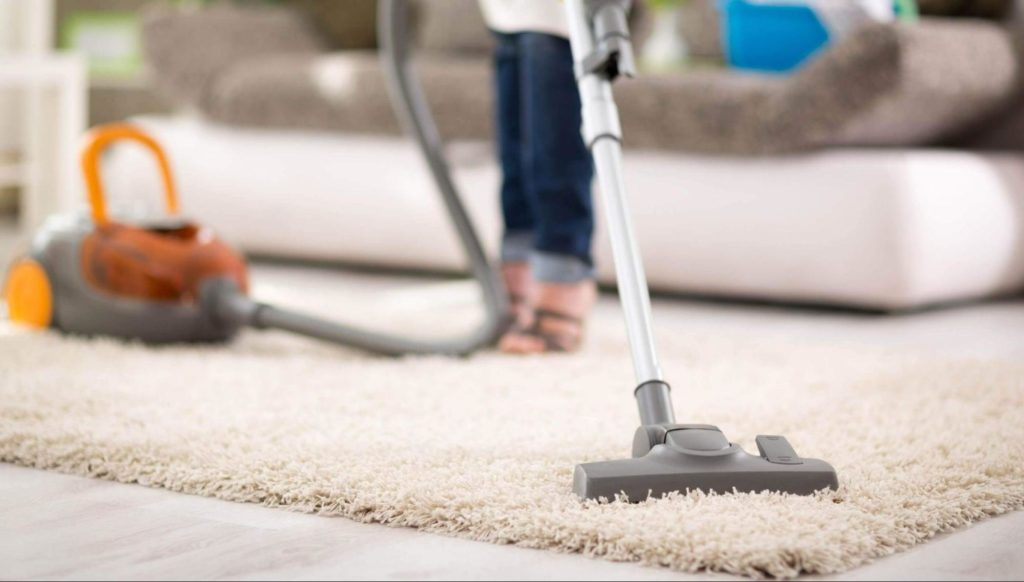 A common practice that Malaysians observe during the Lunar New Year season is cleaning. Using the best vacuum cleaners, dusters, brooms, etc., families thoroughly clean their households to signify a fresh new beginning for the upcoming year.
Moreover, cleaning the entire house during this time is believed to brush away bad luck from the household.
Lastly, after making their homes spick and span, locals will proceed to hang up festive decorations to celebrate the annual event of Chinese New Year.
Malaysians hold open houses to celebrate with friends and family.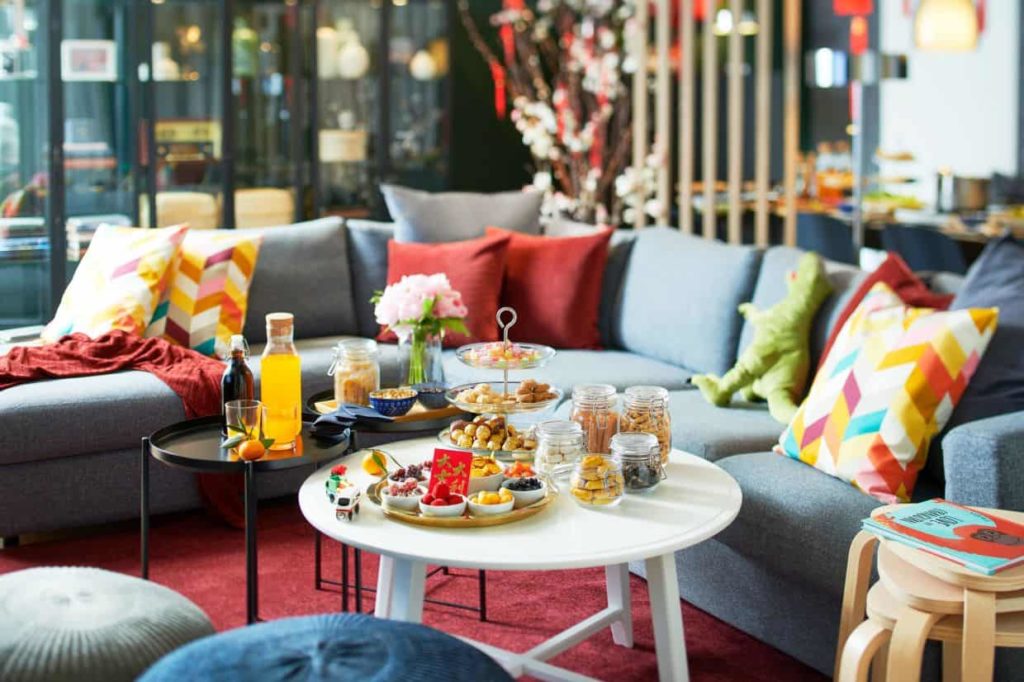 Aside from generating good luck, locals clean and decorate their homes to hold open houses. This is also one of the reasons why they prepare delicious meals, such as the ones we've mentioned previously.
Open houses allow locals to invite their friends, workmates, neighbours, etc. to their homes. This way, they can celebrate the start of the lunar calendar together while feasting on the dishes they prepared for one another.
Oranges and ang paos are exchanged.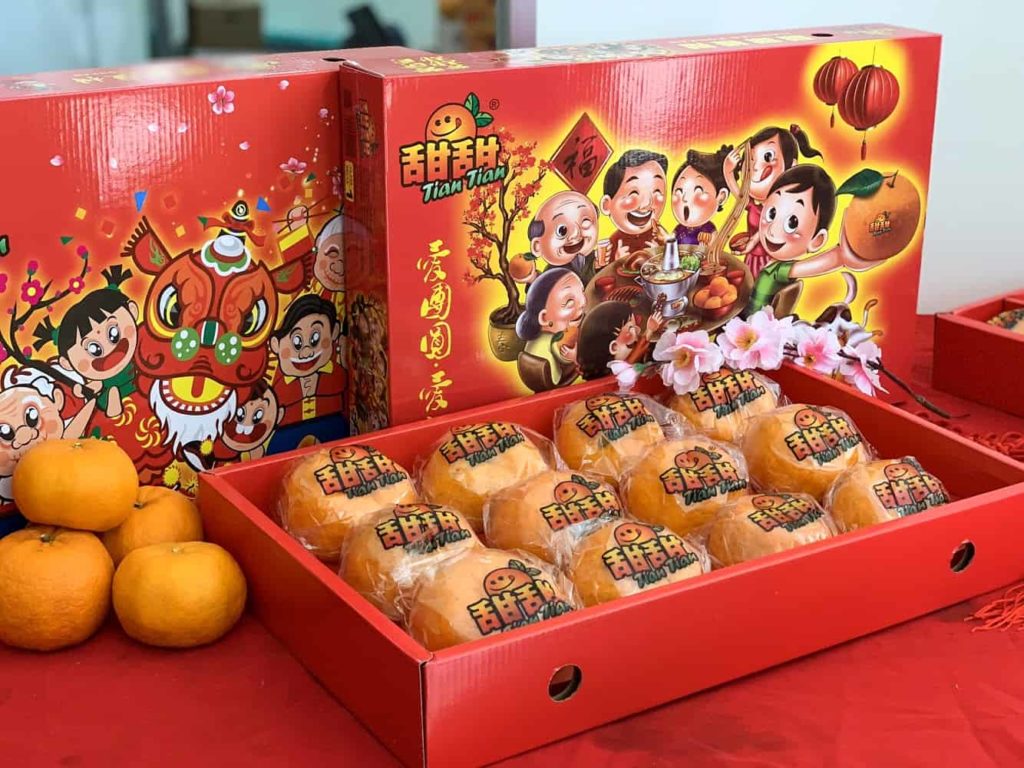 Another thing that happens during open houses is gift-giving. One thing you'll notice is that locals will give each other oranges during the onset of this new year and the reason behind it is more than just to enjoy their citrusy flavour.
Giving oranges to loved ones is a way for people to wish each other prosperity and wealth for the coming year. Also, this fruit is co-opted by single women to help them find their long-awaited love.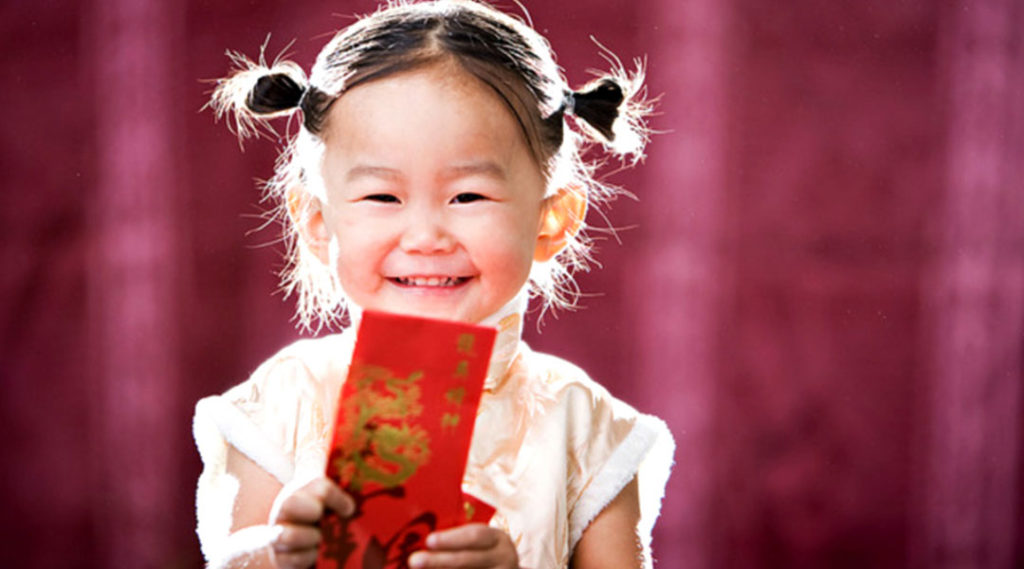 Aside from oranges, ang pows are given during this festive season which are red envelopes that contain money that can vary in amount. Aside from the token it beholds, this gift also symbolises good wishes.
Malaysians celebrate on the streets with lion dances and firecrackers.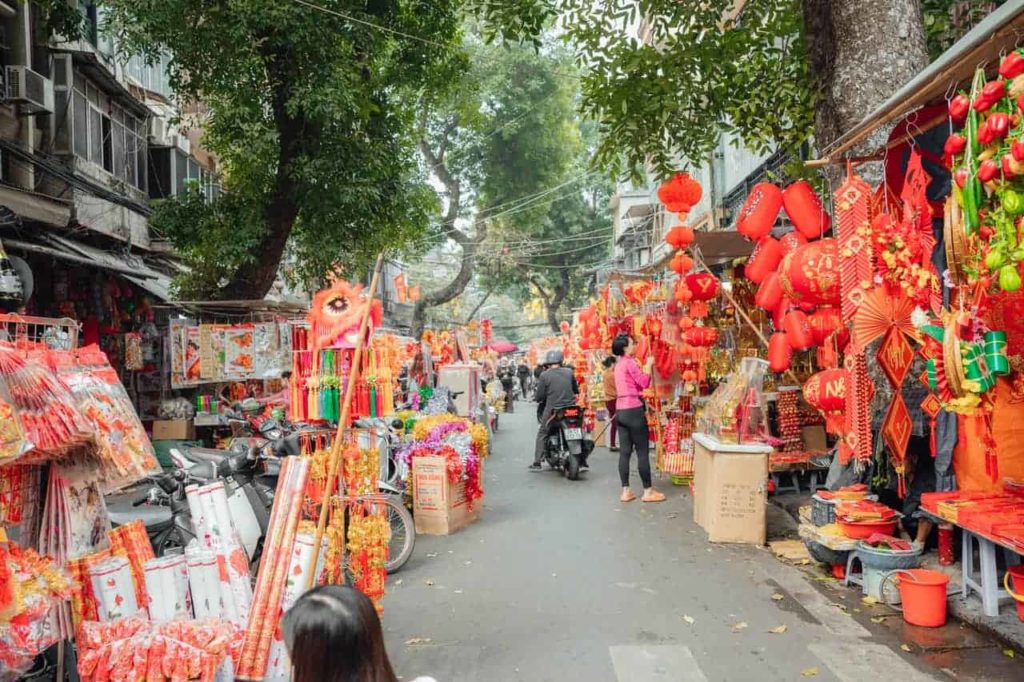 Come Chinese New Year, you can expect to find the streets bustling with locals and tourists that are celebrating this much-anticipated annual event.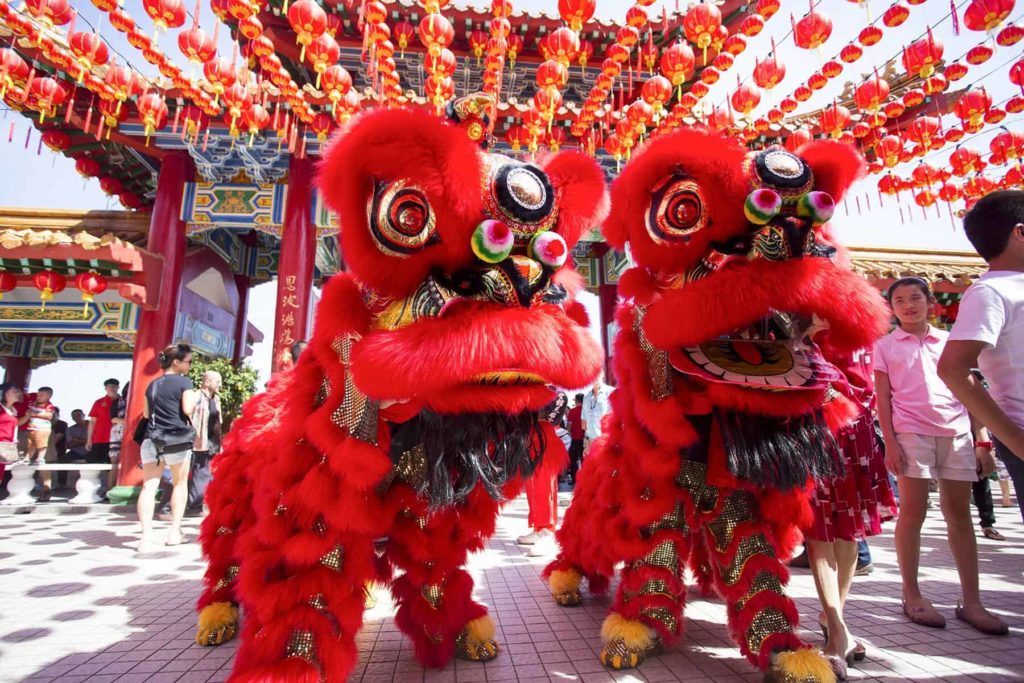 One of the most amazing things you need to witness is the dragon or lion dance which is a staple in every Chinese New Year celebration. Complete with loud bashing cymbals, firecrackers, singing and dancing, this attraction will make you stand in awe.
Aside from fireworks, the streets of Malaysia will also be filled with loud firecrackers thrown by kids and adults alike. These firecrackers aren't just for show too as loud noise is believed to fend off 'Nian', a fierce mythical creature from ancient folklore.
Best Places to Go in Malaysia during the Chinese New Year
If you want to experience the best festivities during Chinese New Year in Malaysia, here are some of the best places to celebrate this annual event:
Kuala Lumpur
Aside from being one of the best places of residency in Malaysia, Kuala Lumpur is also a great destination during the Lunar New Year season. During this time, the streets and other public areas of this city will be filled with vibrant decorations.
In the capital, you can head to one of its several malls to take amazing pictures with its beautiful lights and decorations. Moreover, these shopping centres are also the best place to witness entertaining shows such as the dragon and lion dances.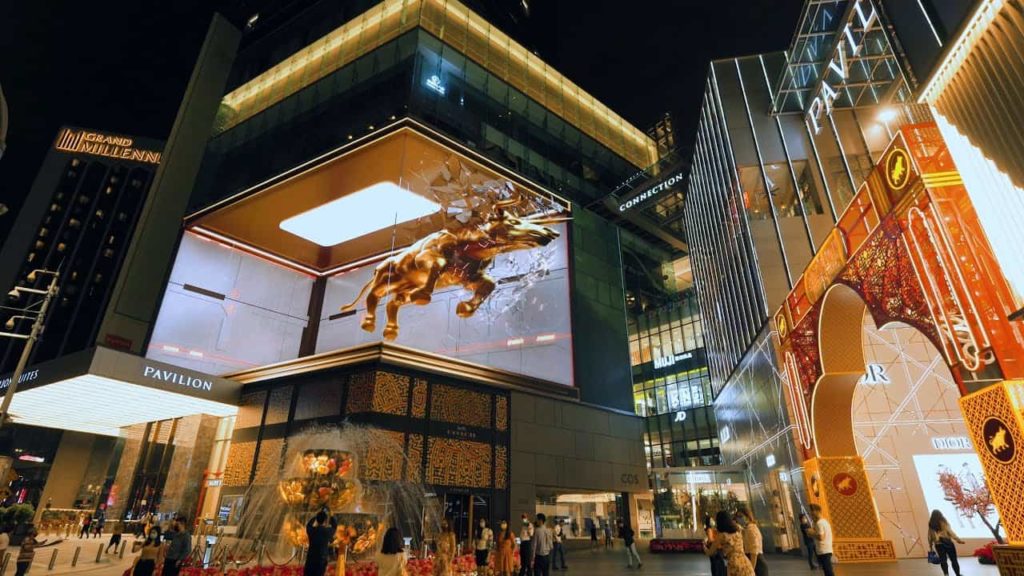 One example, in particular, is the Pavilon Mall where you can find the massive 3D LED Screen. This innovative technology was unveiled in 2021 and since then it has premiered lifelike animations during the Chinese New Year season.
Penang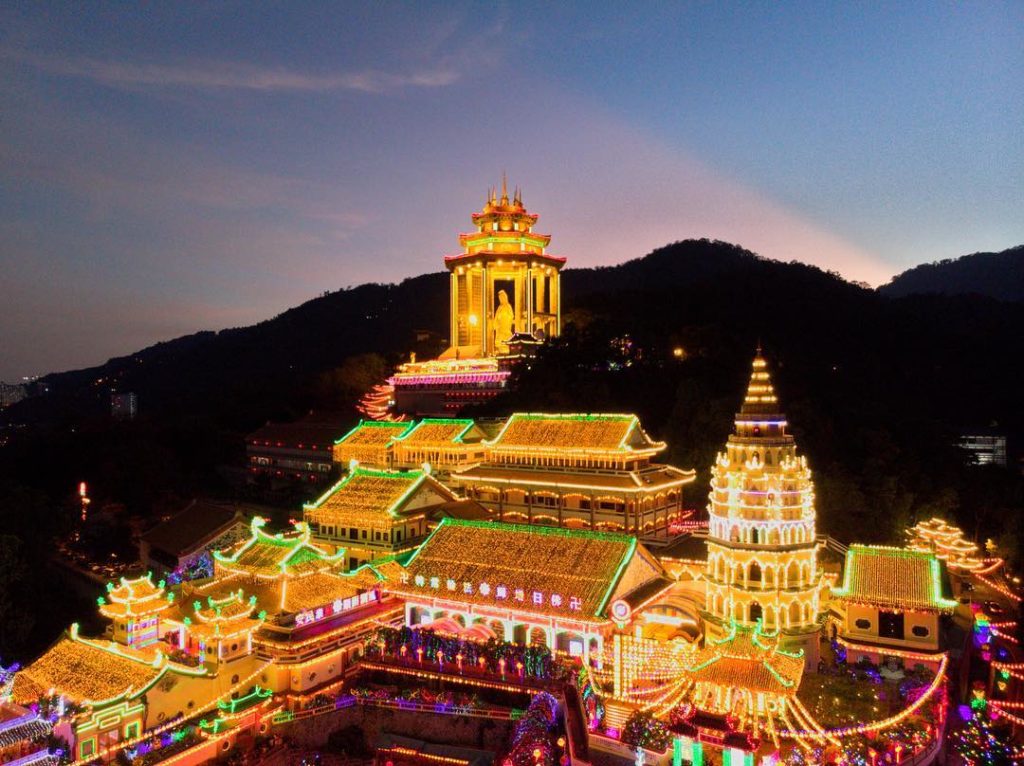 Another place that you have to visit during the Lunar New Year festivities is Penang mainly because of the variety of things you can do there. For starters, this is where you can marvel at the Kek Lok Si Temple when it's all lit up during this time of the year.
This temple is an attraction in itself already since it's the largest recorded Buddhist temple in the country. However, it's made more magnificent once the thousands of LED lights get lit up at the same time making it more beautiful than it already is.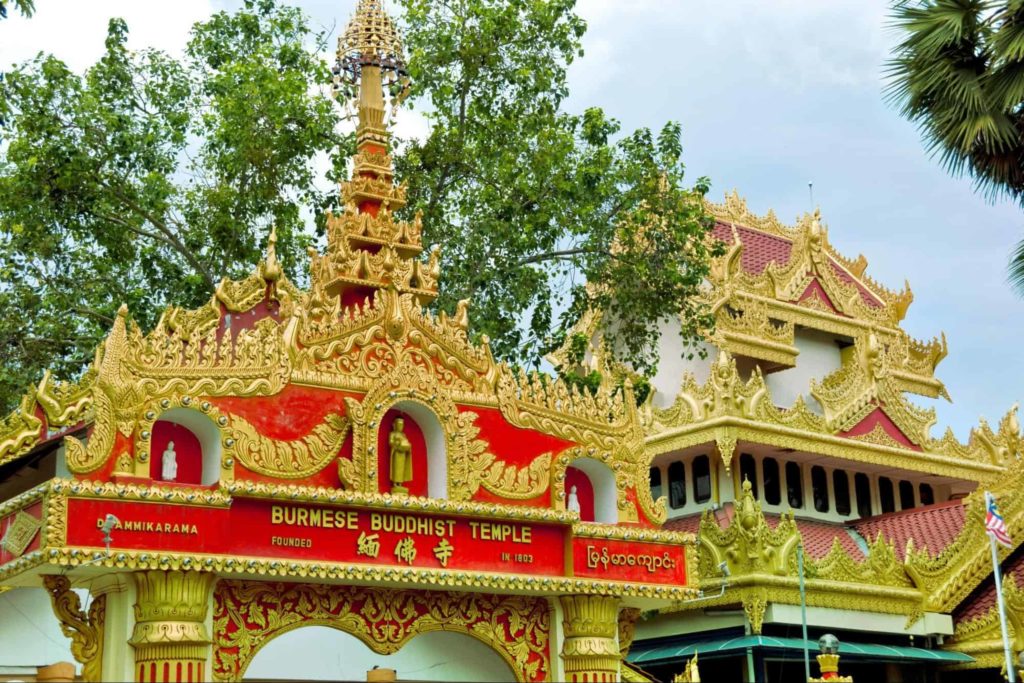 Another iconic place that locals and tourists visit in Malaysia during the Chinese New Year season is the Dhammikarama Burmese Temple. Here, people can light up candles to bring in good fortune for the upcoming year.
FAQs about Chinese New Year Celebrations in Malaysia