Iconic Things to Do in Kuala Lumpur for First-Time Visitors
Kuala Lumpur opens the door to a countless number of fun things to do for tourists in Malaysia. However, some specific activities are considered iconic and should be tried by anyone who's visiting the country for the first time.
For first-time visitors, doing iconic things in Malaysia should be a priority, such as visiting the Petronas Towers, the Menara KL Towers, and even trying out thrilling activities like exploring the Batu Caves.
Of course, trying some of the best Malaysian dishes, such as laksa, nasi goreng, and nasi lemak, among others, should not be missed!
If you want to learn more, join us in this guide as we dive deep into the most iconic things that you can do in Kuala Lumpur if it's your first time visiting here:
1. Marvel at the Petronas Twin Towers.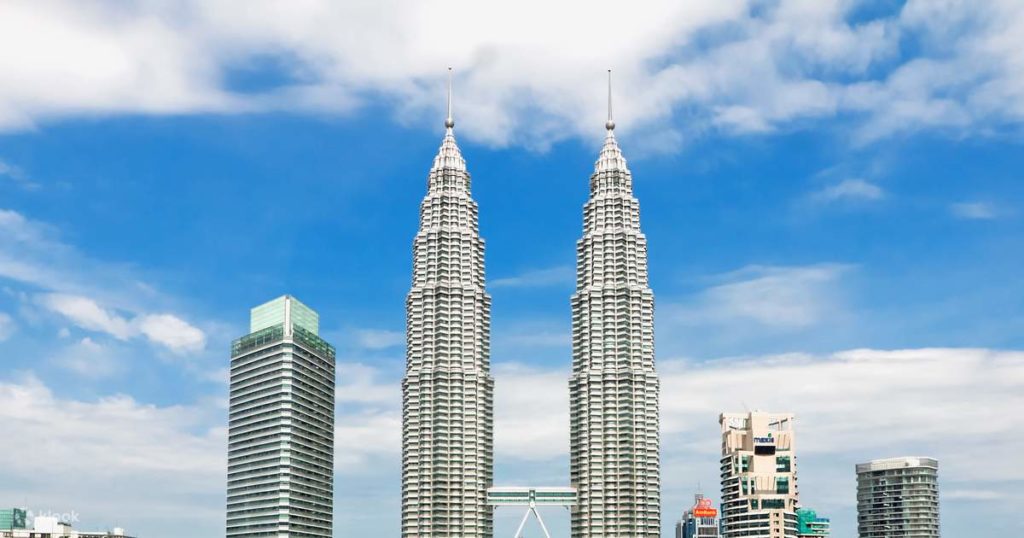 You may have seen the world-famous Petronas Towers countless times in various media but trust us, nothing beats seeing it in real life. Fortunately, this attraction is placed in the heart of KL so it would be impossible to miss it.
This marvellous piece of architecture is the tallest twin towers in history, standing at a whopping 1,483 feet. It consists of 88 stories and over 70 elevators, and if that's not enough, this structure also has a viewing deck that's fully accessible to visitors.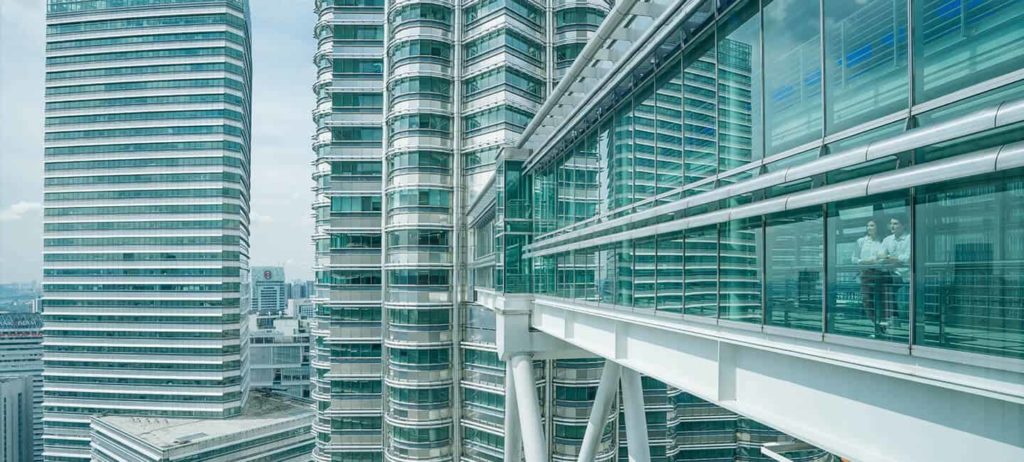 The viewing deck can be found on the 41st and 42nd floors, and it serves as the bridge between the two massive skyscrapers. Here, you can catch the most amazing views of Kuala Lumpur and take an iconic tourist picture with the capital as your background.
2. Climb the 272-step staircase at Batu Caves.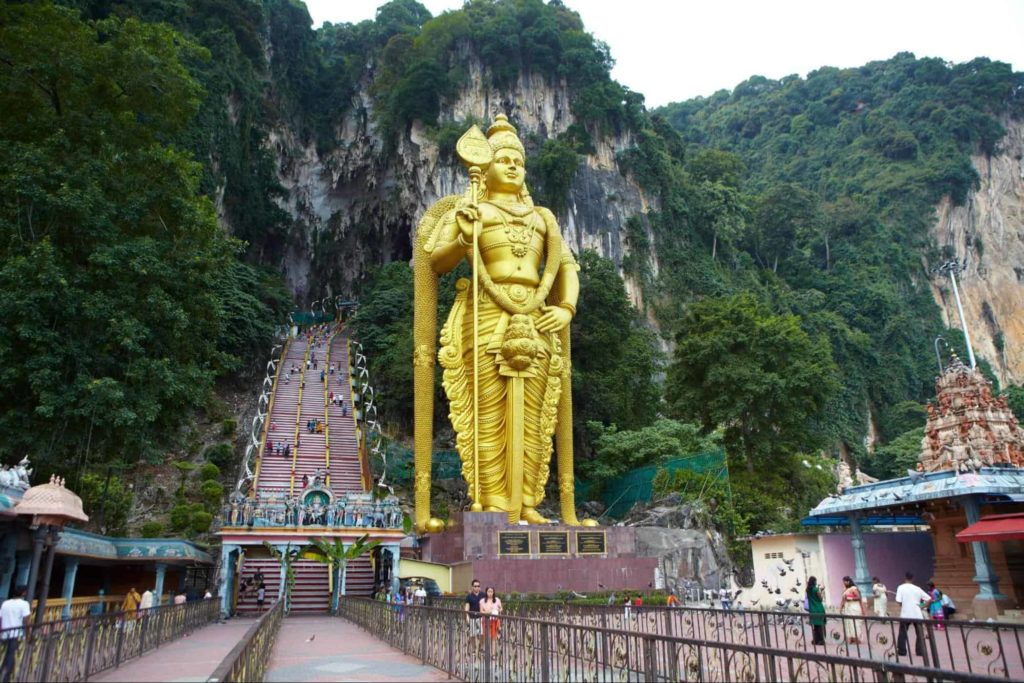 One of the best attractions in the capital is the Batu Caves because it offers numerous structures and sights to admire. For starters, there's the humongous 42-meter-high golden statue of Lord Murugan that's always a sight to behold.
You'll also get to climb a colourful and massive 272-step staircase which is extremely rewarding to overcome as it will lead you to the beautiful limestone caves at the top.
There are four limestone caves in total, each of which can be explored. You can either go on your own or hire a tourist guide that can help you navigate each one and teach you the site's history in the process.
Heading inside one of these caves will lead you to different shrines and temples dedicated to the ancient Hindu gods. This is a great opportunity for those that want to learn about the country's culture.
3. Meet some friendly sea critters at the Aquaria KLCC.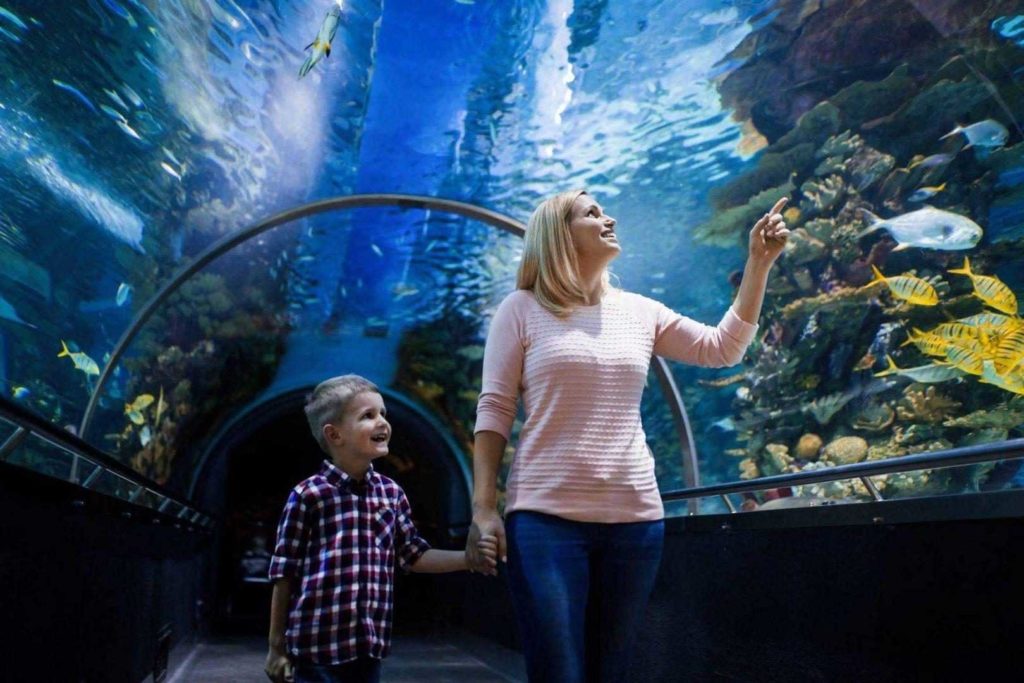 Want to marvel at different majestic sea creatures? Then you should head to the Aquaria KLCC located below the convention centre of the capital.
To call this place an aquarium is a huge understatement. Aquaria is an 'oceanarium' that spans 60,000+ square feet and is home to 5,000+ aquatic creatures all of which can be observed from the safety of a 300-foot tunnel.
As you walk through this tunnel, you'll be led to various exhibits that each feature different species. From tiger sharks to clownfishes, sea turtles and more, you'll find almost every sea creature that you can think of in this massive aquarium.
One of the highlights of this trip is the feeding session which sees a professional diver hand feed some of the bigger types of fish.
Aside from the sea creatures themselves, Aquaria KLCC also educates its visitors about the different bodies of water on the planet. If you're looking for family-friendly activities in Malaysia, you should definitely stop by this educational attraction.
4. Indulge in an all-Malaysian Ramly burger.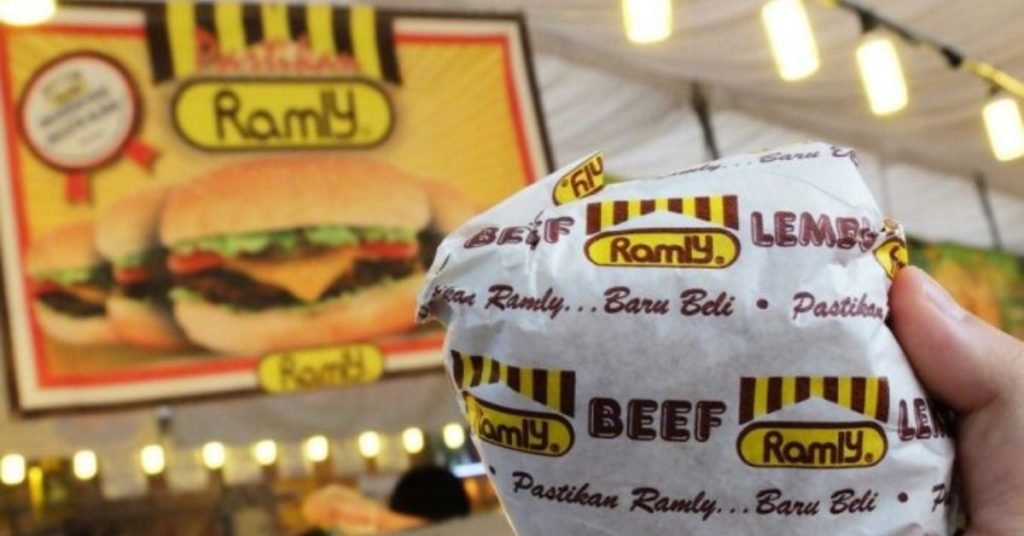 The Ramly Burger is a local Malaysian delight that you must try at least once during your visit to the country.
You can find this burger being served almost everywhere, from food trucks to stalls and restaurants, you name it! That's because this humble hamburger is considered an iconic dish in the country.
This burger is made using the famous Ramly patty and topped off with different ingredients such as egg, mayonnaise and cheese. The result is a delicious and savoury dish that is sure to cure anyone's hangover.
As previously mentioned, various stores offer this burger. However, we recommend trying it out at the Brother John Burger stall which is a staple street food cart in the country.
Here, the most ordered item on the menu is the master burger which consists of two Ramly beef/chicken patties with egg and cheese. The stall opens at 10 PM, and trust us, it will immediately have a queue so better get there early!
5. Learn about the country's history at the National Museum.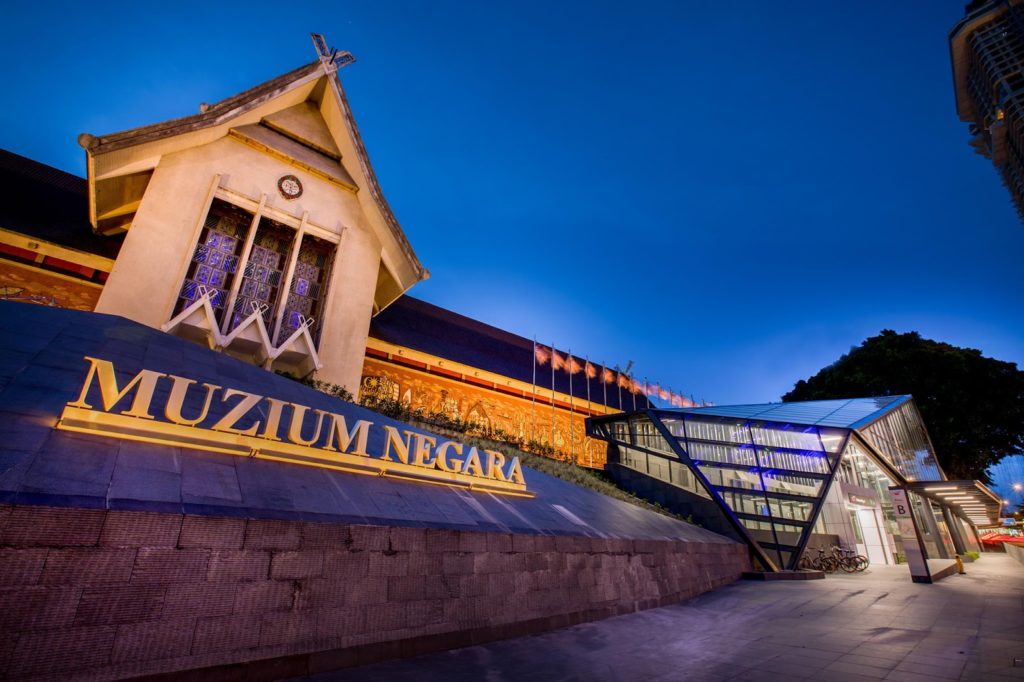 One of the best things to do when visiting Malaysia for the first time is to immerse yourself in the country's rich history. For this need, you have to stop by the National Museum located in Kuala Lumpur.
At first glance, the architecture of the National Museum makes it look like a gigantic house that consists of a balance of modern and traditional designs. However, upon entering, you'll be treated to historic collections that represent the country.
From national costumes to famous local instruments and more, the National Museum will offer you beautiful sights of the country's important relics and memorabilia.
6. Admire different species of birds at KL Bird Park.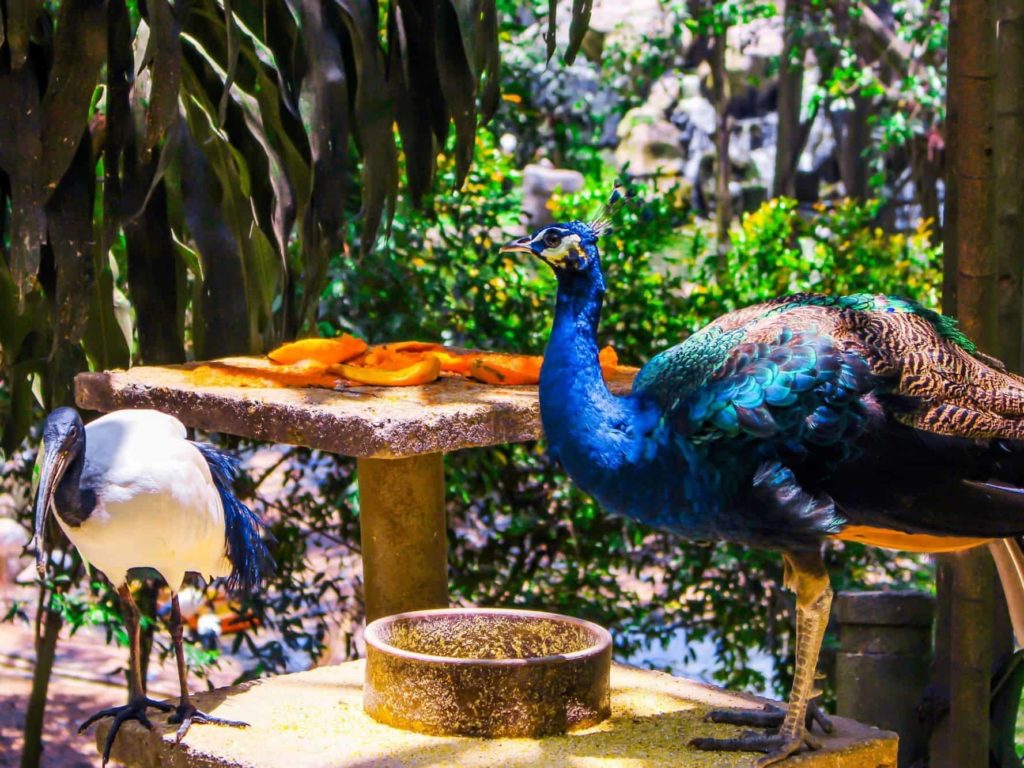 Make new feathery friends when you visit KL Bird Park, one of the largest public aviaries on the planet! Here, get a chance to admire different species of birds as they live their best lives in this sanctuary.
Spanning approximately 20+ acres, KL Bird Park is able to house thousands of birds, some of which are local to Malaysia while others are imported from different countries.
You'll see these birds flying, perching on branches, chirping and more. Plus, you'll get to learn about each species through the various visual aids.
Walking through the acres of this sanctuary can be tiring but don't worry! There are restaurants inside KL Bird Park that serve amazing dishes that can satisfy your tastebuds and regenerate your energy at the same time.
7. Get a full panoramic view of the capital at the Menara KL Tower.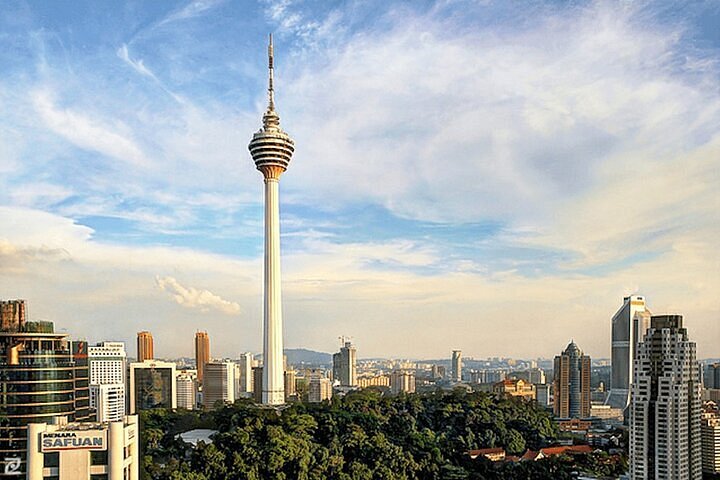 Aside from the Petronas Twin Towers, another massive architectural structure is the Menara KL Tower. Standing at 335 meters this gigantic structure towers over the nation's capital.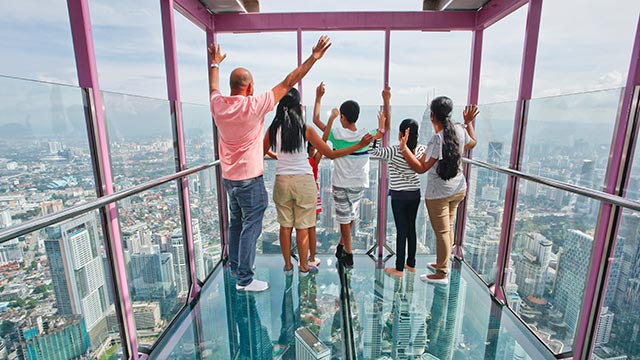 The main highlight of the tower, however, is the observation deck which is considered the highest point in the city. In this glass-walled part of the tower, you'll get a full panoramic view of KL allowing you to admire the capital.
If you time your visit right, you can also participate in a race that promotes health and wellness. Here, you'll get to climb the very top of the tower while trying to outrun the most dedicated participants.
8. Dine and party at the iconic Bukit Bintang.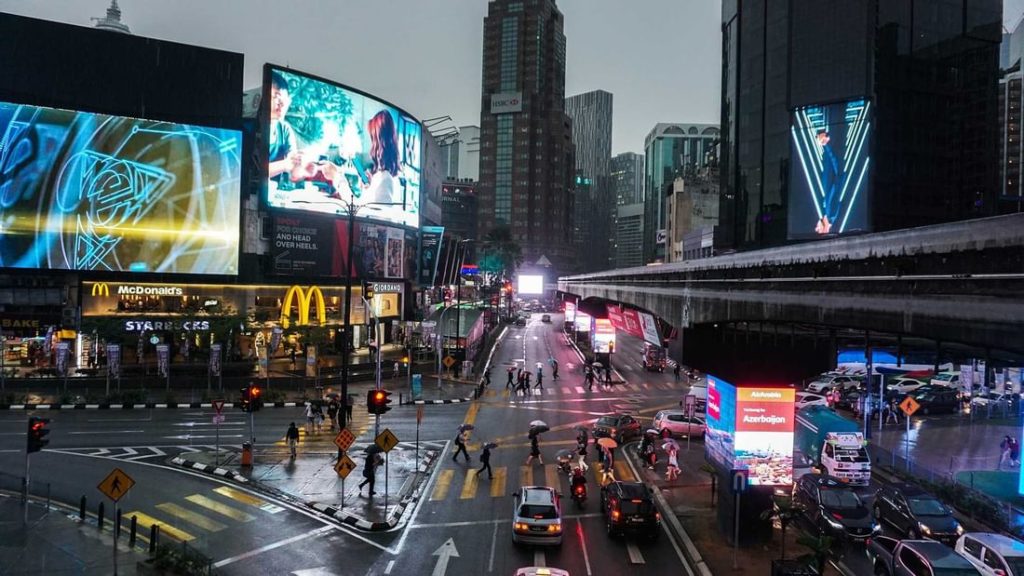 Whenever you tell someone that you're visiting Kuala Lumpur, one of the places that they'll immediately recommend is Bukit Bintang.
That's because this avenue is sprawling with local restaurants and bars that offer amazing local dishes and drinks. Furthermore, the dining experience in itself is worth experiencing in this iconic KL destination.
If you want to do the things that Malaysians do for fun, you can go on a street food crawl across this bustling avenue.
On the other hand, if you're looking to party the night away, you can freely do so at one of the many rooftop bars found on this avenue.
9. Be immersed in the 12 galleries at Islamic Arts Museum Malaysia.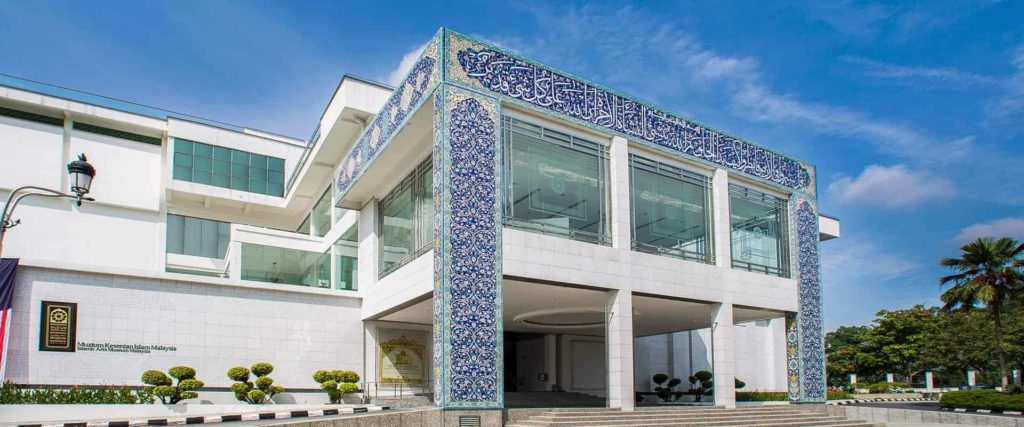 Kuala Lumpur or Malaysia, in general, has a rich cultural history. If you're looking to immerse yourself in it, we recommend heading to the Islamic Arts Museum.
Before you even enter, you'll immediately notice how different this structure is compared to other museums by featuring a more modern architectural design.
Once you step foot inside, you'll be treated to 12 different galleries that showcase the beautiful culture of Malaysia. The galleries here include India Gallery, China Gallery, Jewellery Gallery and many more.
In addition to these galleries, there are also rotating exhibits throughout the year which further encapsulate the rich cultural history of the country.
Aside from the galleries, you can also simply look around to admire the magnificent interior design of the museum. One prime example of this is the looming upside-down dome that serves as an attraction itself.
10. Experience the shopper's paradise at the many malls in KL.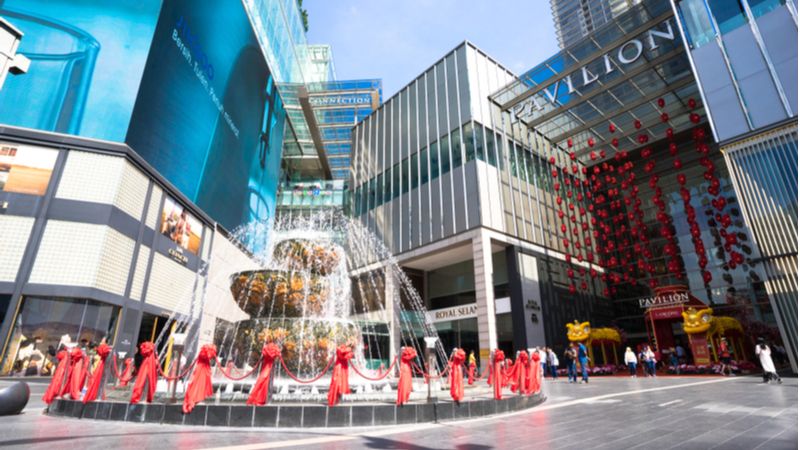 One of the main reasons why some tourists visit Malaysia is because of its numerous shopping malls. Fortunately, the majority of the greatest malls can be found in Kuala Lumpur.
One iconic mall that every first-timer should visit is the Pavilion which is located at the heart of the capital. Containing more than 700 different stores, you'll find just about every product and service you can think of in this massive award-winning mall.
Whether you're looking for the latest gadgets or the most premium bags and more, you can count on the Pavilion Mall to satisfy your inner shopaholic.
If you want to take a break from shopping, don't worry! This mall also houses numerous restaurants that offer both local and international cuisines.
Plus, you can also find an art museum inside the premises which you can visit if you want to pass the time while admiring beautiful art.
11. Buy souvenirs and local crafts at the iconic Central Market.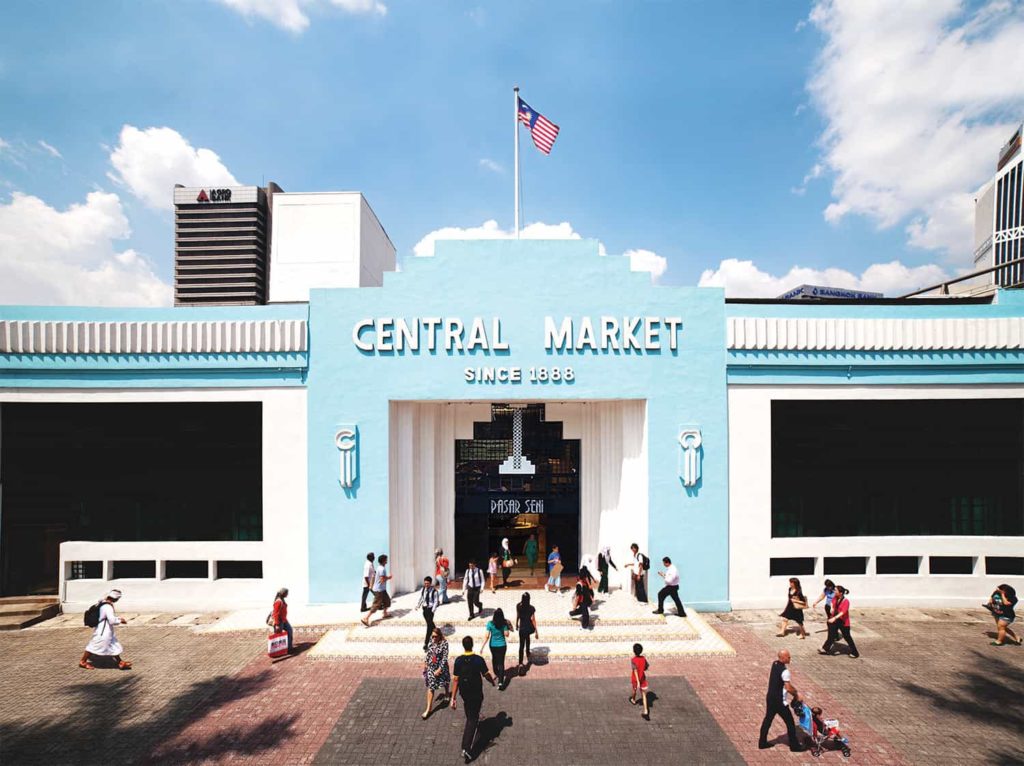 It wouldn't be a complete tourist trip without stopping by the iconic Central Market in KL to purchase local goods and souvenirs.
Aside from being a great place to shop, the Central Market is an attraction in itself because of its historical significance. It's been around since 1888 and since then, it has been providing local goods and crafts to locals and tourists alike.
In 1980, the establishment was relocated near Petaling Street and until today, you'll find this bright local market here.
If you're someone who likes to visit numerous stores while shopping, you should be able to enjoy Central Market. It consists of two levels and each one is filled with various booths that offer different kinds of products such as soap, gemstones, bags and more.
12. Be in awe of the Federal Territory Mosque.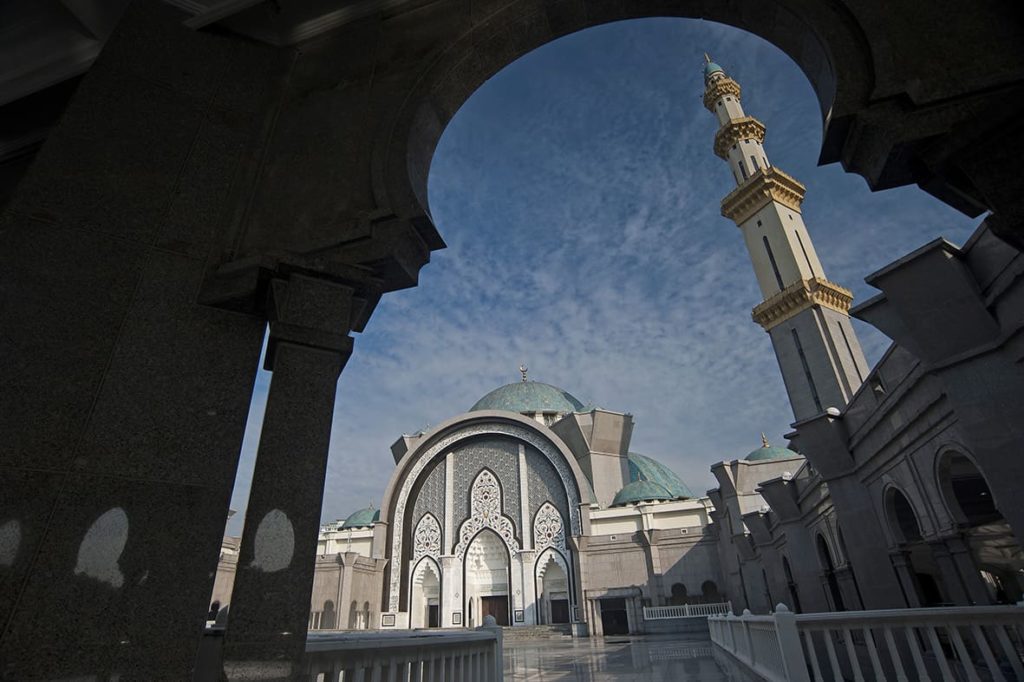 If you want to feast your eyes on magnificent architecture, then the Federal Territory Mosque should be on your itinerary.
Consisting of interesting patterns, numerous archways and more, this mosque makes exploration extremely rewarding. To top it all off, this beautiful mosque is surrounded by a water pond making it look even dreamier.
We recommend visiting during nighttime as the place is even more magical when it's all lit up.
Of course, it isn't just for the spectacle as this mosque is still in use today and it can fit up to 17,000 worshippers at a time.
13. Experience a surge of adrenaline at Windlab Indoor Skydiving.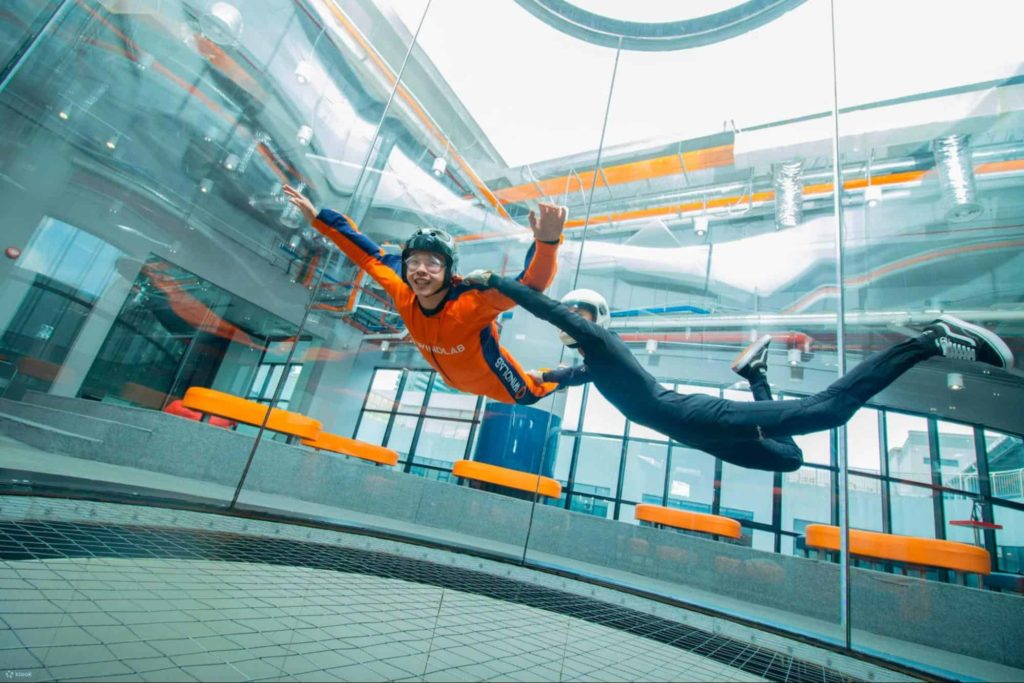 Always wanted to experience skydiving but find it too terrifying? Well, now you can experience this heart-pumping activity through Windlab's Indoor Skydiving!
Located at the 1 Utama shopping mall, this one-of-a-kind experience will make you feel like you're actually freefalling from the sky. This time, however, you'll be confined within a safe space of a cylindrical glass chamber.
This realistic simulation is achieved through an advanced technology called vertical wind tunnels which blow air forces that could reach speeds of up to 250 km/h.
14. Have a picnic at the KLCC Park.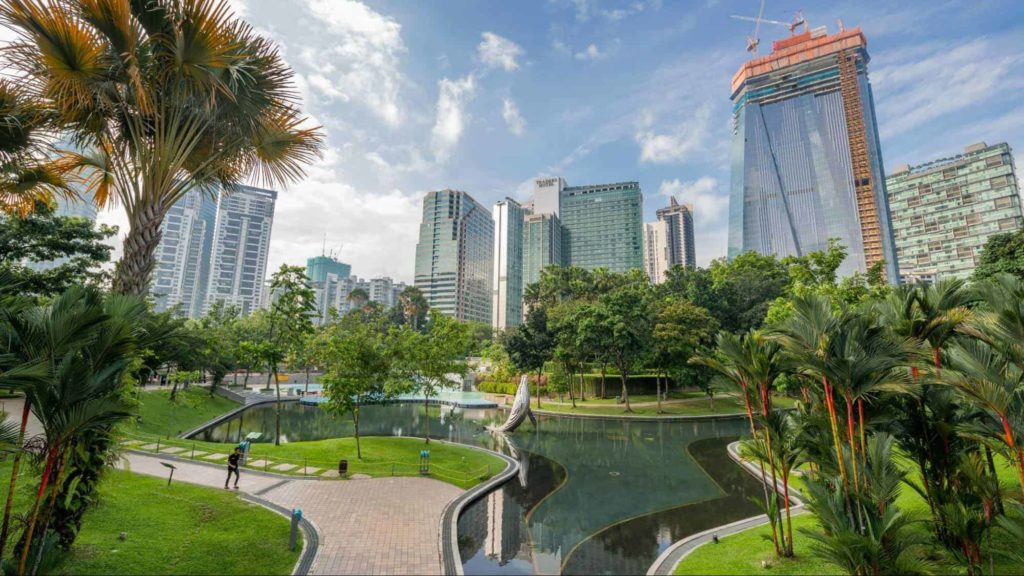 One of the most iconic things to do in Kuala Lumpur is to spend time at the serene KLCC Park. Better yet, why not have a picnic in this green paradise located in the heart of Kuala Lumpur?
This is also a great family destination which the kids will surely enjoy because of the park's playground. Meanwhile, the adults can sit back and relax on the soft green grassy banks while admiring the beautiful surroundings.
It's also worth noting that this park is located right in front of the legendary Petronas Towers so you'll be hitting two birds with one stone by spending time here.
15. Indulge in Malaysia's authentic dishes.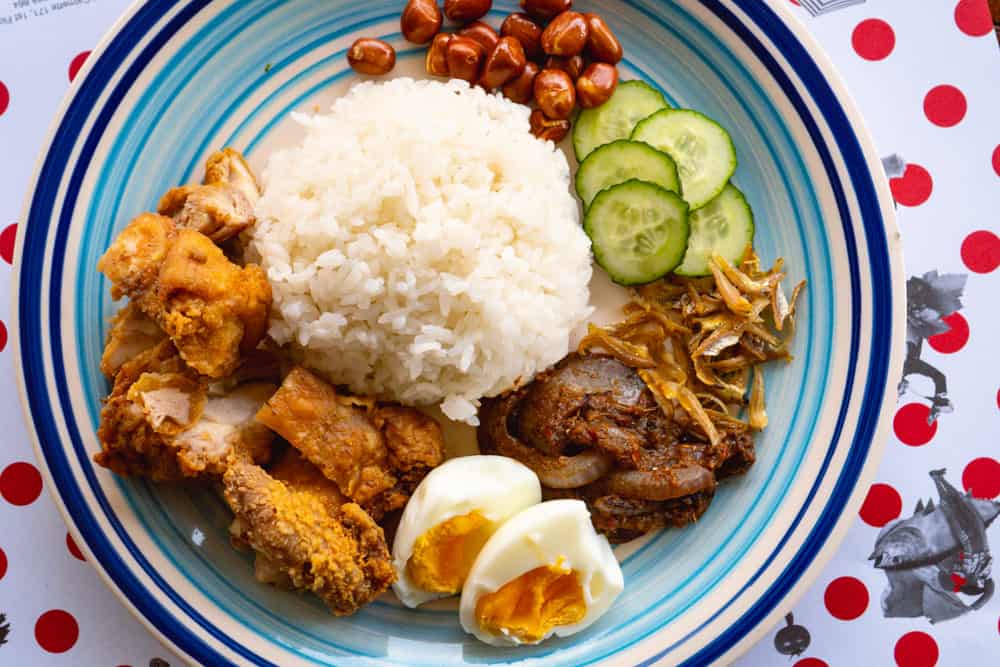 You can easily see why Malaysia's diversity with its local dishes. Fortunately, the country offers tons of restaurants, food stalls, bars and more that offer these delicious authentic delicacies.
One of the dishes that you must try during your trip to the country is Nasi Lemak which is considered the national dish of Malaysia.
Nasi Lemak consists of rice cooked in coconut milk and pandan leaf and is commonly served with roasted nuts, egg, ikan bilis (anchovies) and cucumber.
To top it all off, the dish is added with Sambal for a bright, sweet and spicy flavour. Nasi Lemak also goes well with your chosen meat but is best partnered with deep-fried chicken.
If you're looking to try what Malaysians eat for lunch, this is undoubtedly one of the most perfect examples.
FAQs about the Iconic Things to Do in Kuala Lumpur
---
Whenever you're going to Malaysia, make sure to try out these iconic activities, especially if it's your first time.
The attractions, activities and dining experiences listed above can only be experienced here in KL and they're a living testament to why Malaysia is the perfect tourist destination.