What to Expect when Visiting Semporna
Malaysia doesn't fall short on its offerings when it comes to island getaways. One of the most perfect examples of this is Semporna, a paradise-like town located on the island of Borneo in Sabah.
It's one of the best vacation destinations because of its world-class hotels and resorts, awe-inspiring tourist attractions and pristine beaches. These reasons make Semporna, and Malaysia as a whole, a perfect destination for tourists.
In this guide, we'll walk you through everything you need to know about visiting this magnificent paradise. From where to stay to what to do and more, we'll discuss them down below so make sure to stick by until the end!
Time Zone
Malaysia (GMT+8)
Best Time to Go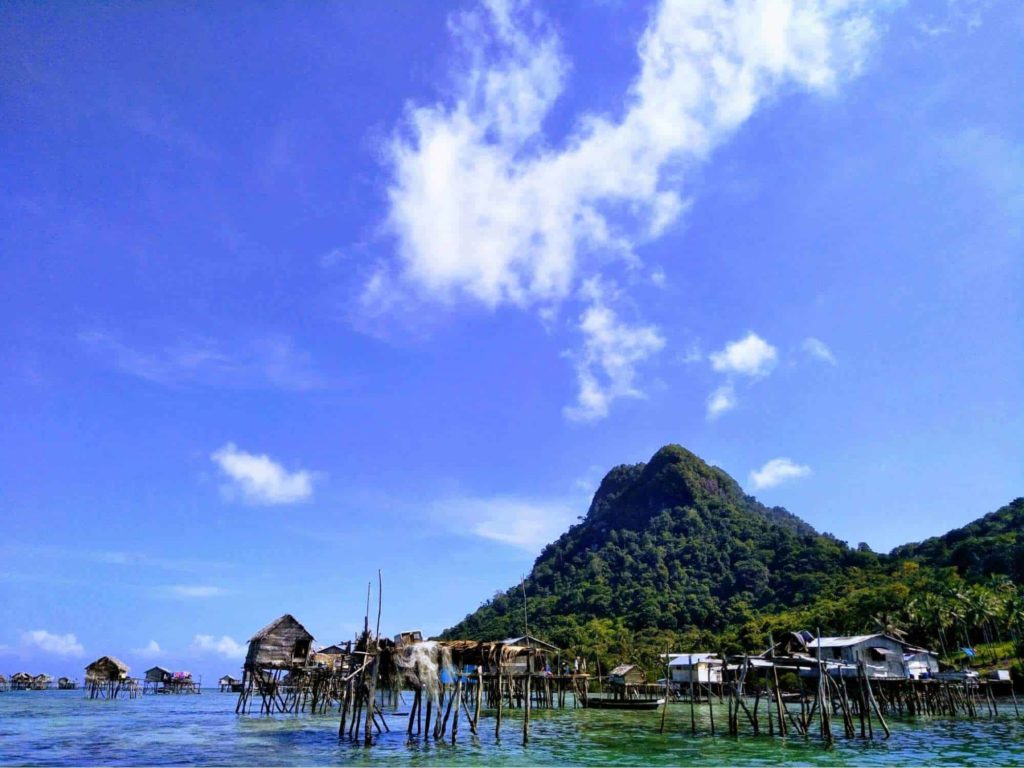 Thanks to Malaysia's tropical climate, Semporna is mostly dry throughout the year. However, if you want to visit during the driest months to take advantage of the beautiful and cool waters of the sea, we advise visiting from April to June.
We do want to advise you in advance that Semporna is a famous destination during the holidays. So if you want to avoid crowds during your visit, be sure to avoid dates from November to January.
Things to Know
Currency: Malaysian Ringgit (RM)
(Check the current exchange rate)
Language: Malay, English
Calling Code: +60
Is Semporna safe?
Semporna, along with its surrounding water and islands, is safe for travel thanks to its tight security. This being said, we still recommend choosing a reliable and legitimate travel operator to ensure your safety.
The government even set up army bases and patrols in areas that tourists frequently visit to ensure everyone's safety. 
As for diving, most tour operators will require their guests to complete a set of diving exercises before allowing them to do it in the deep waters.
How to Get Around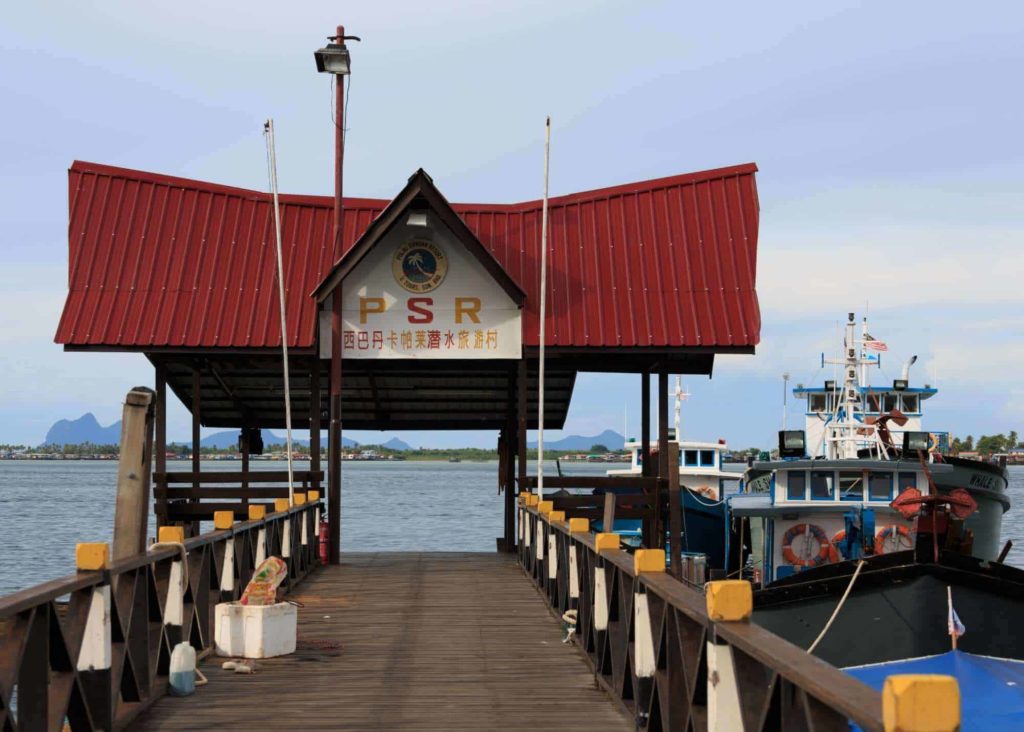 Fortunately for backpackers and any kind of traveller, Semporna is a relatively small island that you can explore by walking. When it comes to getting to its neighbouring islands, however, you need to catch a boat ride at the Semporna Jetty.
Speaking of the Semporna Jetty, make sure to book your tickets in advance so that you don't run out of seats. Furthermore, keep in mind that boats in the jetty depart from 8:00 AM to 4:00 PM only every day.
Alternatively, you can book a private car along with your travel package. This way, you won't have to worry about bargaining fares with the taxi driver.
How to Get to Semporna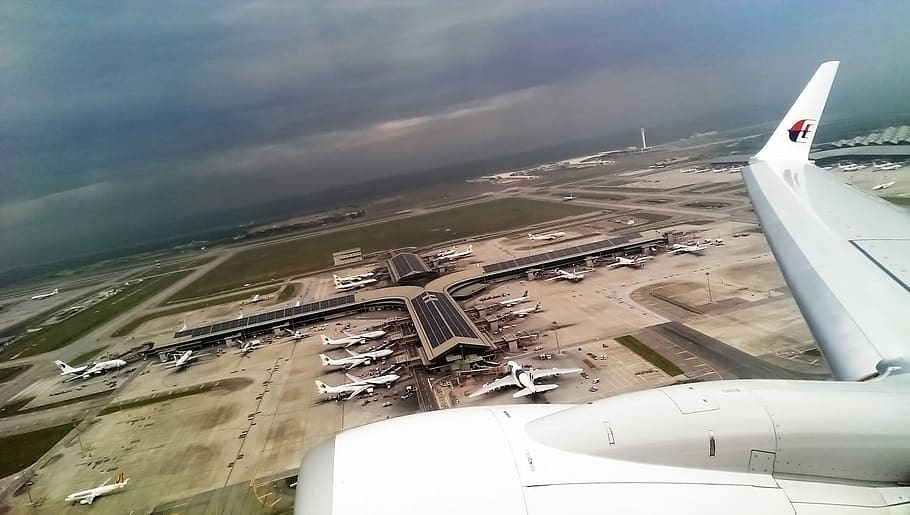 Meanwhile, if you want to get to Semporna itself, you must first arrive at Tawau Airport. You can catch a flight from Kuala Lumpur after you've experienced everything there is to do in the capital.
Also, you can hop on a plane after you've explored Kota Kinabalu. Whichever works for you the best will do.
Upon landing at Tawau Airport, you can ride a cab that will take you to Semporna. The total drive will last about an hour and the fare can go upwards of RM125 (for 3 people).
Where to Stay in Semporna
Green World Hotel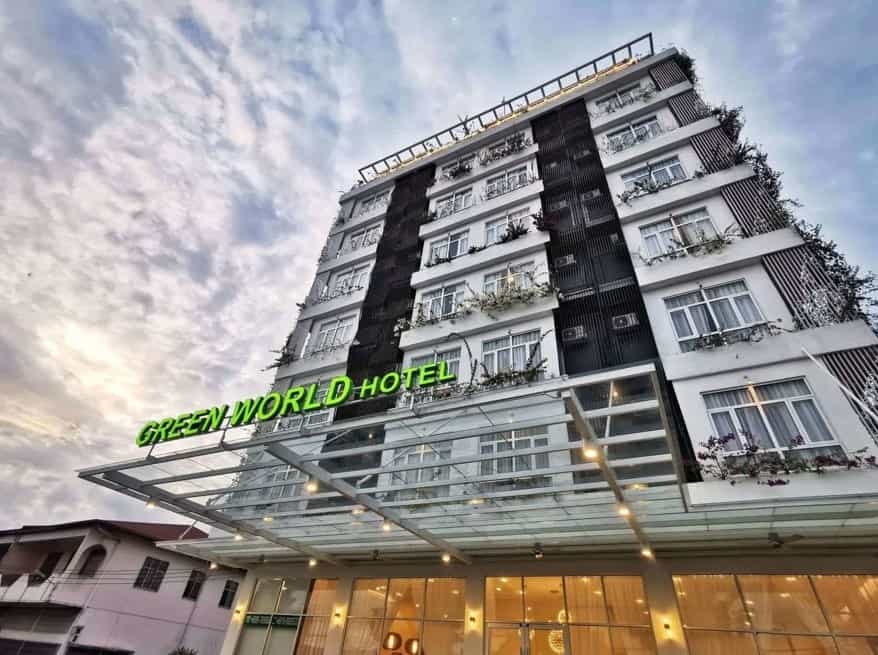 Address: SA51, Pekan Semporna, 91308 Semporna, Sabah, Malaysia
Phone: +60 89-785 666
Pricing: $$
If you want to be in the middle of Semporna nearby essential establishments, we recommend staying at the Green World Hotel. This hotel isn't expensive but their rooms and services don't look and feel cheap at all!
It features nice and cosy rooms that are complete with all the amenities that you need for a comfortable stay. Plus, it's also worth mentioning that their customer service is top-tier based on user reviews we've seen online, so check them out!
It's one of those places where you can get the best value for your money. So if you're on a budget but you don't want to settle for less, this is a solid option!
Pom Pom Island Resort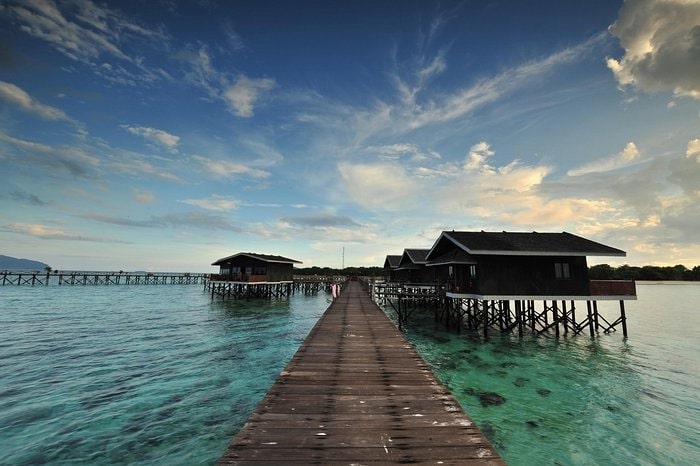 Address: Jalan Causeway, Semporna, 91307 Pulau Sipadan, 88000 Semporna, Sabah, Malaysia
Phone: +60 89-781 918
Pricing: $$$
A luxurious accommodation option that will make you feel like you're in the Maldives is Pom Pom Island Resort. Unlike traditional hotels and resorts, the rooms and cabins of this establishment are placed on top of stilts in the middle of the shallow seawater.
This gives its guest a full panoramic view of the surrounding cerulean water, which is a view to die for. If you want to wake up to some of the most beautiful beaches Malaysia has to offer, this is the best place to stay.
Plus, the rooms themselves aren't too shabby as well. They feature well-designed interiors and most importantly, comfortable beds and air conditioning units to help you stay relaxed during your stay.
Mabul Water Bungalows

Address: Pulau Mabul, Semporna, Sabah
Phone: +60 88-230 006
Pricing: $$$
Another luxurious floating resort that we recommend is Mabul Water Bungalows. This resort lets you stay at one of their world-class floating cabins, which are built on stilts to allow you to wake up next to the beautiful and clear water.
Although it's a bit pricey, they guarantee that you'll experience the best stay possible in Semporna. Plus, you won't only enjoy an amazing accommodation, but you'll also get to enrol in one of their many diving courses to appreciate the marine life up close.
Overall, Mabul Water Bungalows is a solid lodging option if you want a more premium way to stay in the islands of Semporna.
Chan's Smart Living Inn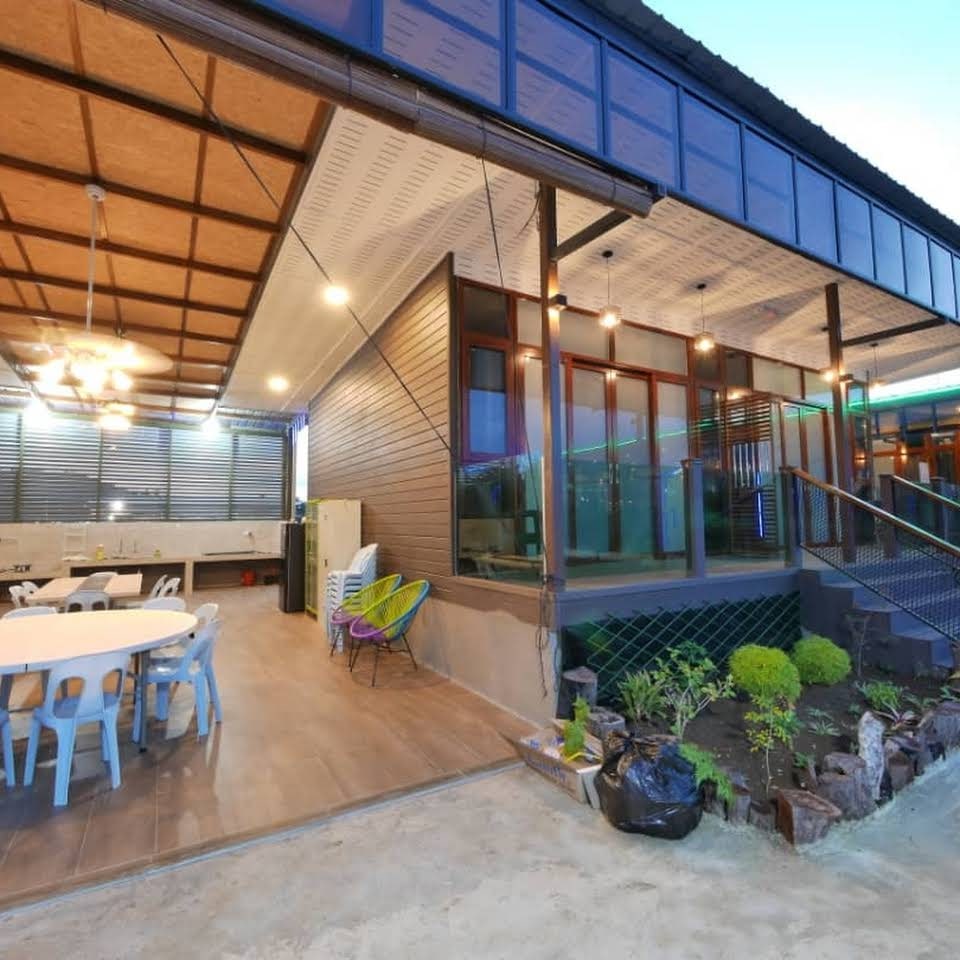 Address: Batu Dua, Jalan Bubul Haji Ahlindal, 91308 Semporna, Sabah, Malaysia
Phone: +60 17-898 2000
Pricing: $
If those luxurious cabins are proving to be a bit too expensive for your liking, check out Chan's Smart Living Inn. This place is a great budget-friendly option that lets you stay in the town of Semporna and not in the middle of the sea.
Aside from the price though, this place's biggest highlight is the room itself. They offer spacious rooms that are great for families and friends, which is crazy to think about considering how cheap they offer these lodging options.
Seafest Hotel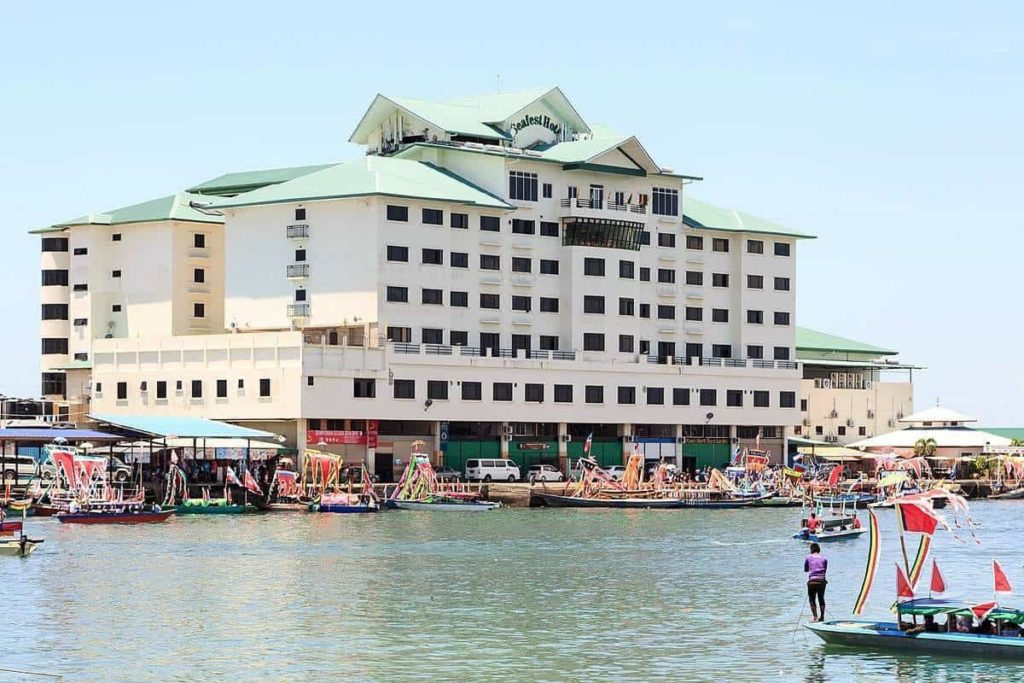 Address: Jalan Seafest Seafest Township, 91308 Semporna, Sabah, Malaysia
Phone: +60 89-782 333
Pricing: $$
One of the most famous places to stay in Semporna is the acclaimed Seafest Hotel. This place is located by the shore, giving its guests the best view of the sea from their rooms.
The great thing about this hotel is that aside from being iconic, it's highly affordable as well. It does give you the best value for your money, as it features amazing rooms that are complete with all essential amenities, including hot water!
You can also relax outside of your room by visiting its in-house spa and swimming pool! Then, if you ever feel hungry, you won't have to leave their premises as they also have a nice restaurant that serves amazing food.
Where to Eat in Semporna
Fish Village Seafood Restaurant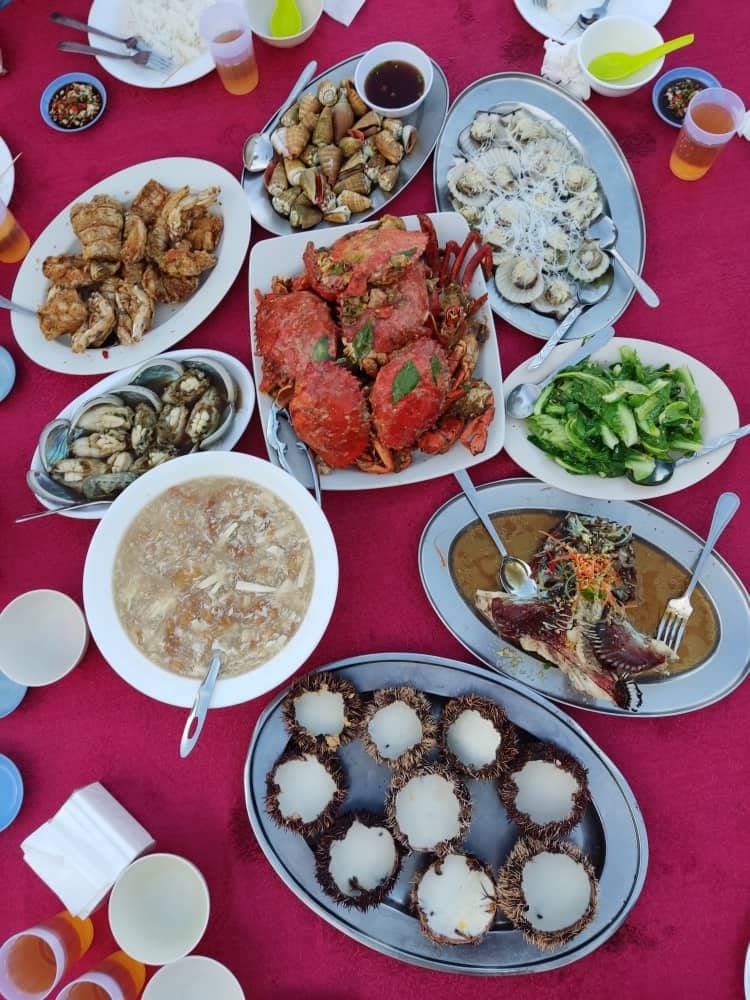 Address: Taman Bandar Semporna, 91308 Semporna, Sabah, Malaysia
Phone: +60 12-508 6733
Pricing: $$
It would be such a shame to visit an island this close to the sea without trying some of the freshest seafood it has to offer. This is why we recommend stopping by Fish Village Seafood Restaurant at least once during your visit to Semporna.
They serve a wide variety of seafood dishes and you can't go wrong with each one. However, if you are on a stump and you don't know what to get, we recommend getting their gigantic prawns.
Seafood can't get any fresher than the ones served here. So if you're a sucker for these types of dishes, this spot should be on your bucket list during your time on the island.
Summer Breeze Cafe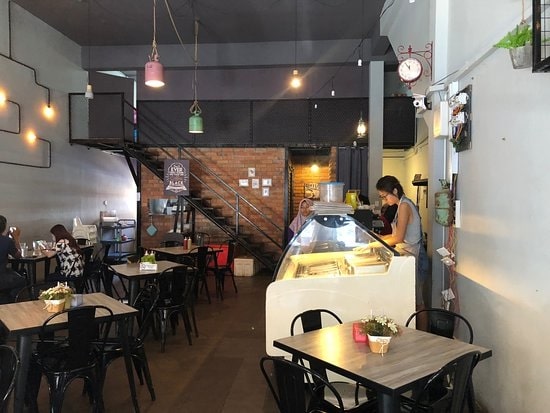 Address: Lot No. A26 Bandar Utama, Jalan Bubul, Pekan Semporna, 91308 Semporna, Sabah, Malaysia
Phone: +60 89-781 754
Pricing: $$
If you're looking for a great spot to chill with your friends or family, check out Summer Breeze Cafe. This place is the ultimate hangout place, as it features a cosy and Instagram-worthy interior and of course, delicious offerings.
They serve a wide variety of coffee and non-coffee drinks but their menu doesn't stop there. You can also order quick bites, pasta, seafood and ice cream!
This kind of variation is great because it lets them cater to a broader audience. Furthermore, it saves you from having to order from different restaurants around town to please your group's individual cravings.
Restoran Ikan Bakar Semporna
Address: Jalan Tawau Semporna, Pekan Semporna, 91308 Semporna, Sabah, Malaysia
Phone: +60 17-935 1359
Pricing: $
Another seafood joint that we recommend you visit during your time in Semporna is Restoran Ikan Bakar. They're widely beloved because of how fresh their offerings are and the variety of ways they cook them.
Out of all the cooking methods, however, they're mostly known for their grilled seafood. Whether it be squid, shrimp or dish, they have mastered the art of grilling these delicious delicacies, and you'll easily learn this once you try them for yourself.
Things to Do in Semporna
Dive and witness beautiful marine life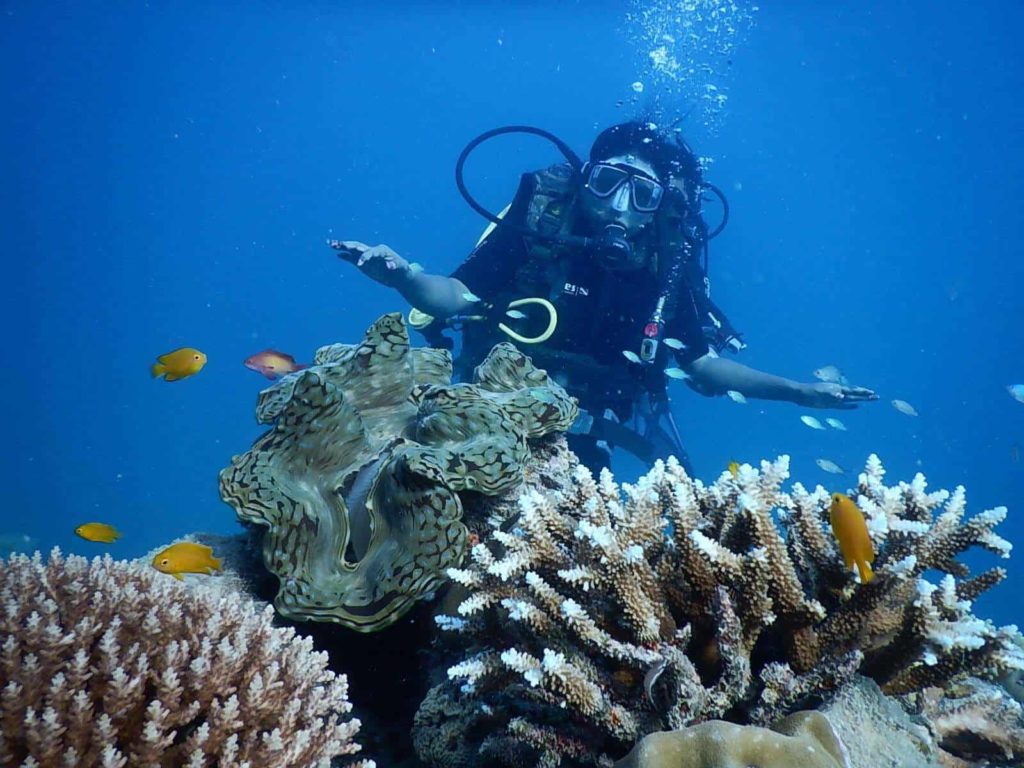 One of the best things you can do in Semporna is to dive into its beautiful clear cerulean waters and meet friendly marine life up close. This place has proven itself worthy of being hailed as one of the top diving spots in Malaysia and it's easy to see why once you try it for yourself.
From sea turtles to rays and different kinds of fish, you'll be in awe of how lively the marine life is in these waters. Not to mention that the coral reefs are intact as well adding more beauty to an already majestic view.
Any diving spot can take the cake of being the best, but the one that people keep coming back to is Sipadan. However, do keep in mind that you need to attain a dive permit before you can dive here to ensure that the coral reefs are preserved.
Hop between pristine islands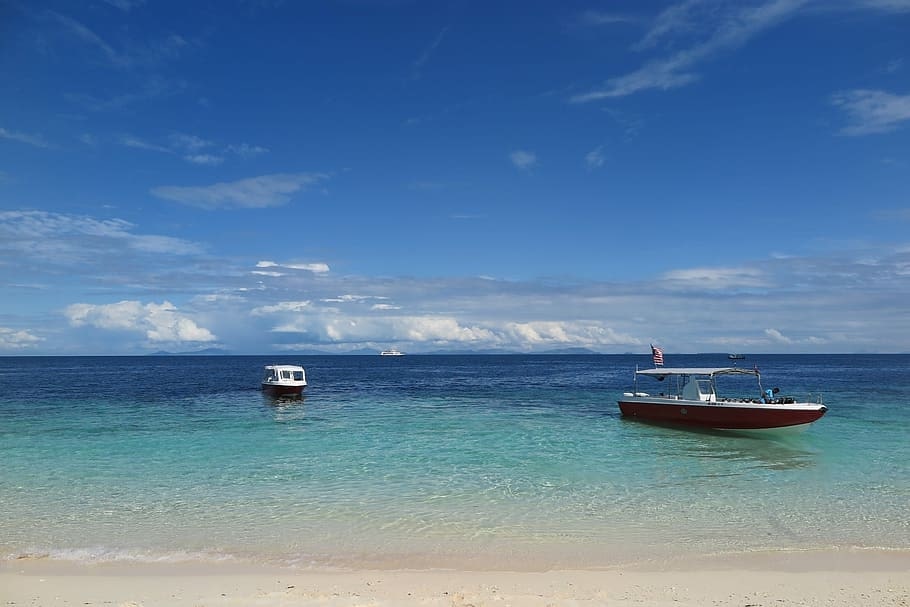 Another must-try activity we recommend in Semporna is island hopping. A beautiful landscape like this is begging to be explored and this is hands-down the best way to do it.
In this activity, you and your loved ones will ride on a speed boat across the body of water that separates the pristine islands within Semporna. The boat ride itself is already exhilarating but that's just the start of the activity!
This is because you'll get to spend ample time on each island. From there, you're free to do any activity you like, whether it be snorkelling, taking pictures, exploring and so on.
Island hopping is also one of the best family-friendly activities we recommend because it isn't too scary, but it's still exciting. This way, people from different age groups can enjoy the beauty of Sempora without being scared.
Go hiking and enjoy beautiful views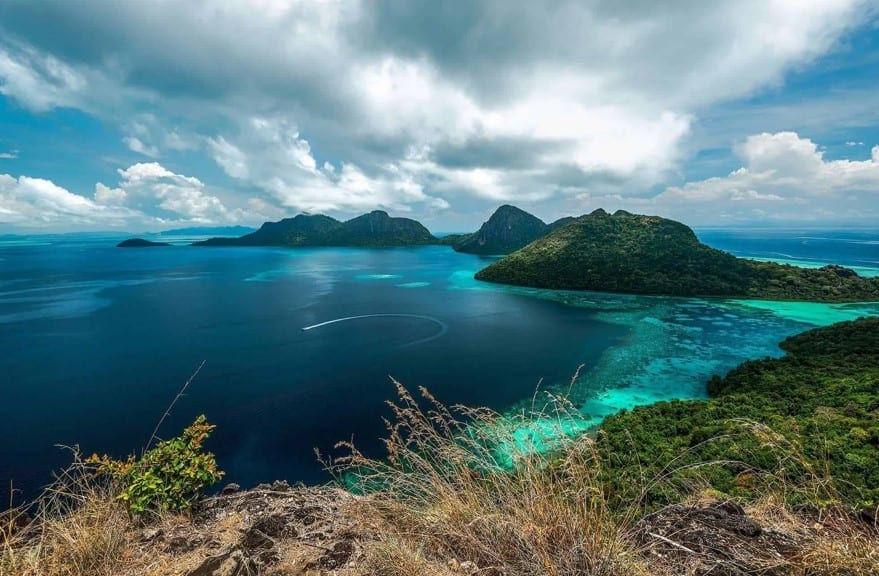 The great thing about Semporna is that it doesn't only feature fun water activities. We say this because the island has tons of hiking trails that can test the endurance of anyone who has the heart for adventure.
One of the best places to go hiking in Semporna is Bohey Dulang Island where you'll find hills that you can conquer. The trails aren't that hard but it's still best to know hiking fundamentals to ensure that you and your loved ones will be safe.
Feast on delicious seafood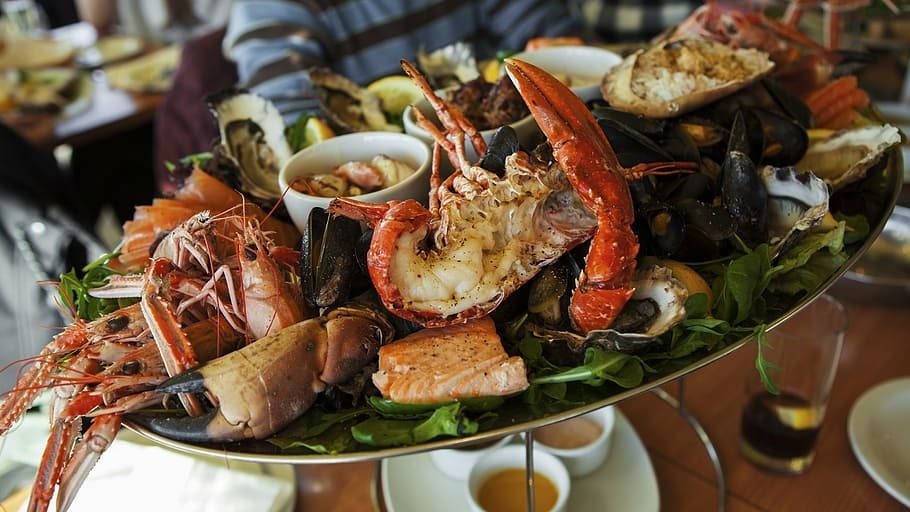 If you're on an island like this, it would be a no-brainer to sample its fresh seafood. Fortunately, Semporna features lots of amazing seafood restaurants that serve a variety of dishes, from crab to shrimp, fish and more.
Plus, since Malaysia is a cheap country, you won't have to worry about breaking the bank just to enjoy the sweet meat of your favourite seafood.
Admire the local sea gypsies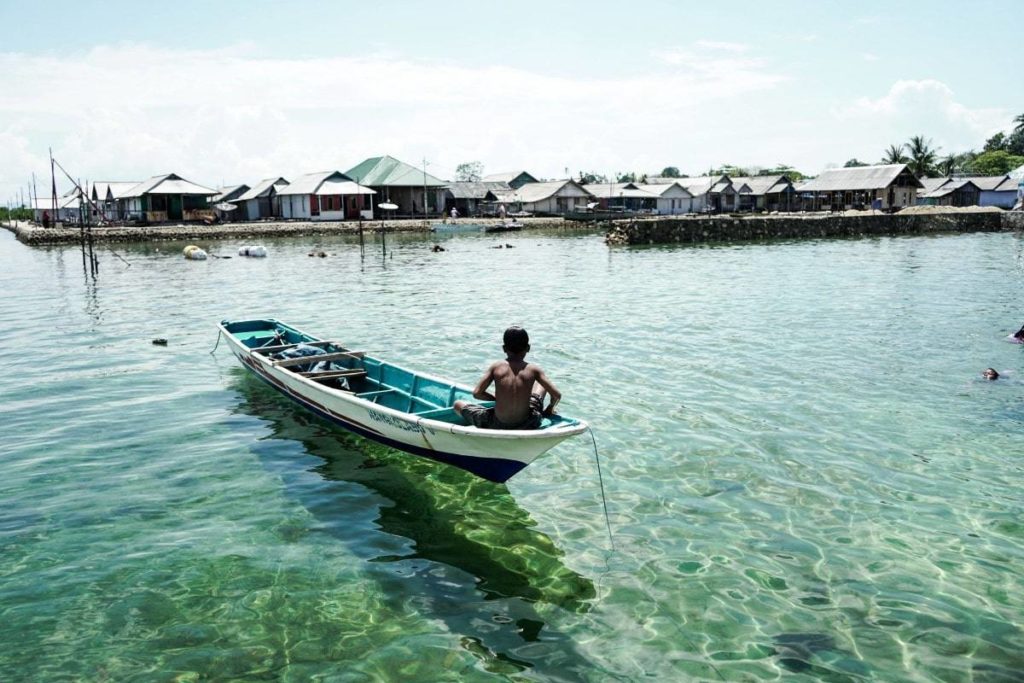 During your visit to Semporna, you may come across some of its locals that have been dubbed "sea gypsies". They have earned this name because of how they have mastered dicing and hunting in the sea for several minutes without coming up for air.
They live in houses on stilts and it's because of this living condition that they developed this extraordinary skill.
Best Attractions in Semporna
Bukit Tengkorak Archaeological Heritage Site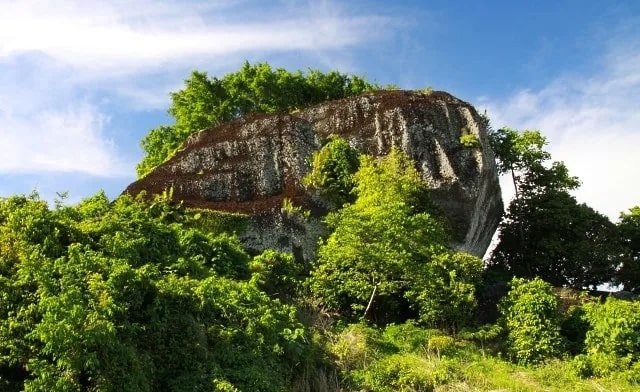 If you're feeling adventurous, one of the best spots we recommend you visit in Semporna is Bukit Tengkorak Archaeological Heritage Site. This is one of the best hiking spots on the island because of its natural rock formations and beautiful views.
One thing you need to know before you visit, however, is that it isn't for the faint of heart. This is because you'll find human skulls and bones scattered across the foothills of one hill aptly named "Skull Hill.
If you can look past that, then you're in for a treat because this place is a joy to explore because of the mildly challenging trails. Don't worry though as your efforts will instantly be rewarded with unmatched panoramic views.
Tawau Town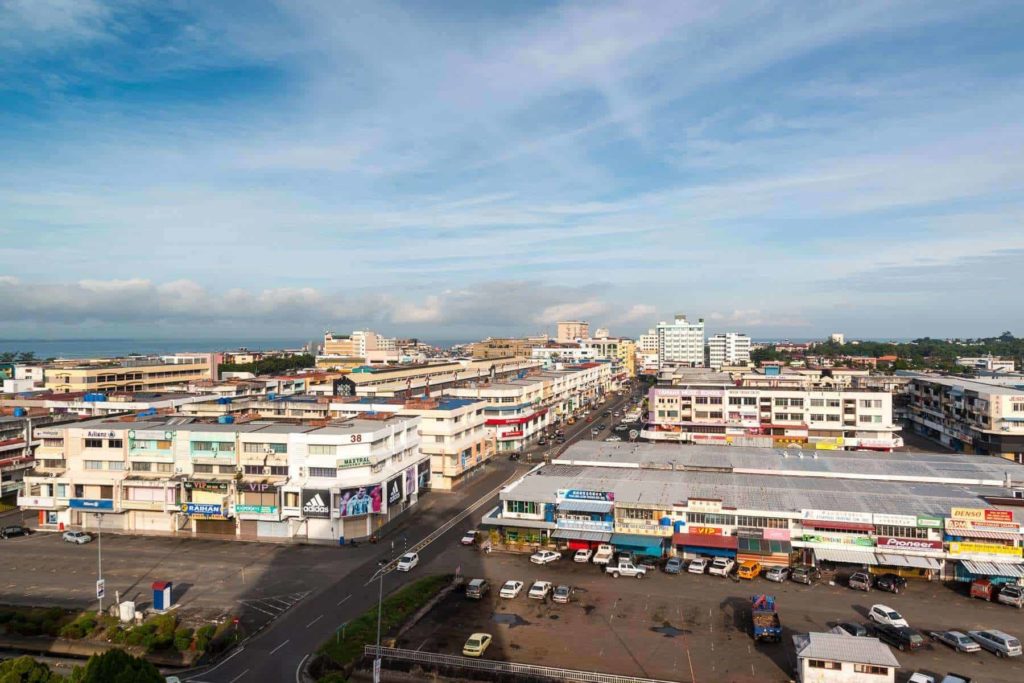 If you want to slow down time and relax from all the activities, then check out Tawau Town. This humble little hub may not be a Kuala Lumpur, but it's charming in its own right because of its chill and laid-back nature.
Here, you'll find numerous cafes, restaurants and other points of interest that will keep you busy as you're walking along its old streets. You can also go to the Cocoa Museum where you can learn how these beans are turned into your favourite snacks and beverages.
Klias River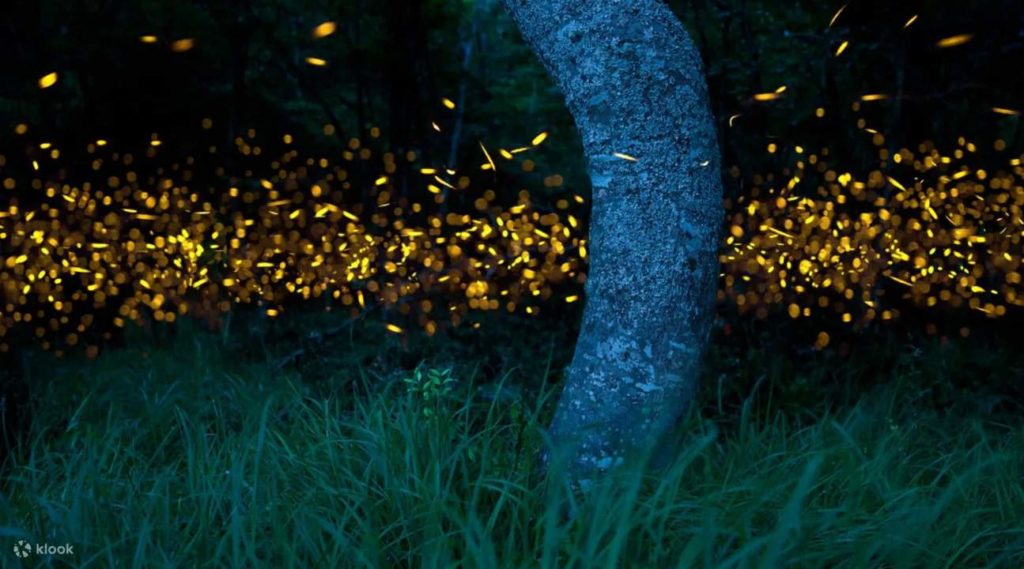 Don't get us wrong, the waves of the sea here in Semporna are immaculate. However, you'll be doing yourself a disservice if you don't explore other bodies of water on the island–case in point, Klias River.
This calm river is perfect for river cruises not only because of the serene ambience but also for the sight of fireflies. As you cruise through the peaceful river, you'll find these glowing insects to make you feel like you've been transported to another dimension.
Apps to Download for a Trip to Semporna
Google Translate: Translation app
iOs | Android
Maps.me: Offline map
iOs | Android
XE Currency App: Real-time currency exchange rate app
iOs | Android