Is it better to live in Malaysia or Singapore?
Hey there, fellow travelers and adventure seekers! If you're looking to relocate to Southeast Asia, you might be wondering which country is the best fit for you – Malaysia or Singapore. 
Both countries have their unique charm and destinations, with Singapore being a more urban, fast-paced city to the laid-back tropical vibes here in Malaysia which is why there's no better country.
The cost of living, diversity and culture, natural beauty, and relaxed lifestyle are most of the things you'll find that make living in Malaysia a little better than in Singapore.
As we weigh the pros and cons of each country, let's take a closer look at what makes these two neighboring nations so special and decide which one comes out on top. So, let's dive into the exciting world of Southeast Asia living.
Cost of Living in Malaysia vs. Singapore
The cost of living in Malaysia is significantly lower than in Singapore. The average monthly living cost in Malaysia is $1,500, while in Singapore, it's $3,000.
This means that Singapore's monthly living cost is 100% more expensive than Malaysia's. This is particularly evident in housing, utilities, transportation, and childcare costs.
How can we say this? Check out the table below which contains data from reputable sources to get a closer look at the costs attributed to living in Malaysia and Singapore in the past years.
| Expenses | Malaysia Cost | Singapore Cost |
| --- | --- | --- |
| Housing (Average Rent per Month) | | |
| 1-bedroom apartment (downtown) | $600 | $2,500 |
| 1-bedroom apartment (outside the city center) | $400 | $1,800 |
| 3-bedroom apartment (downtown) | $1,200 | $5,000 |
| 3-bedroom apartment (outside the city center) | $900 | $3,500 |
| Utilities (Average Monthly Bill) | | |
| Utility bill for one person | $100 | $150 |
| Utility bill for a family | $200 | $250 |
| Internet plan | $40 | $50 |
| Transportation (Fare) | | |
| 1-way ticket (local transport ticket) | $0.50 | $1.50 |
| Monthly pass (local transport ticket) | $20 | $80 |
| Taxi start (normal tariff) | $2.50 | $3.90 |
| Gasoline (1 liter) | $0.80 | $2.00 |
| Childcare (Tuition Fee) | | |
| Private Preschool/Kindergarten | $400 per month | $1,200 per month |
| International Primary School | $2,000 per year | $15,000 per year |
Here in Malaysia, housing costs significantly less and is more affordable than the ones in Singapore. You'll be able to find a wide range of options from modern condominiums to spacious land properties which are hard to find in Singapore.
If we'll compare the housing costs between the two, a one-bedroom apartment in Kuala Lumpur can cost around RM 2,500 only while an even smaller property in Singapore can exceed SGD 3,000
Real Estate Prices in Malaysia vs. Singapore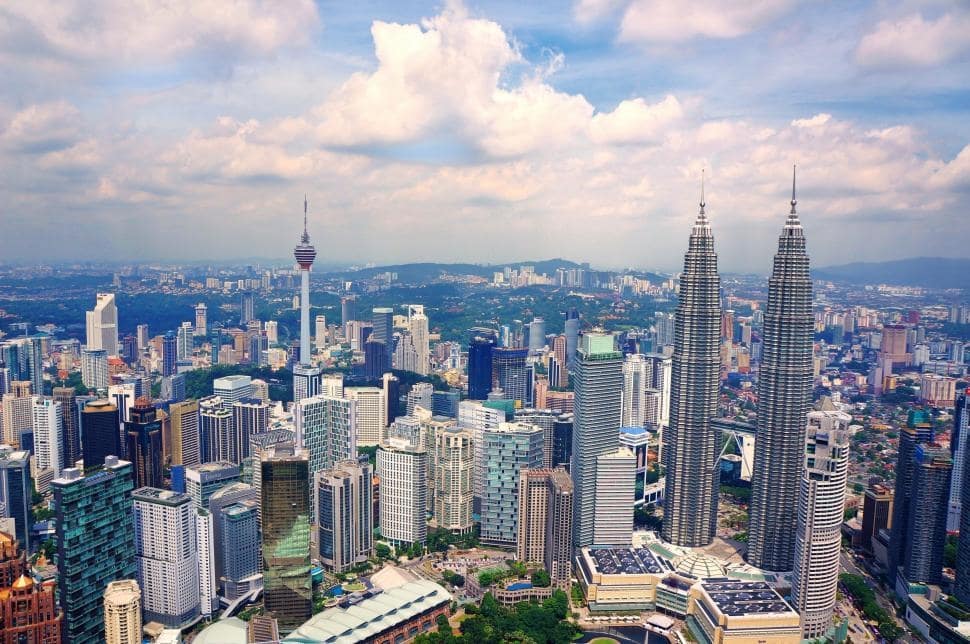 Based on real estate market reports from Value Champion and Global Property Guide, the average property prices in Singapore are significantly higher compared to Malaysia.
According to data from the Urban Redevelopment Authority (URA) in Singapore and the National Property Information Centre (NAPIC) in Malaysia, the average price of a condominium in Singapore is 200% more expensive than in Malaysia. 
Similarly, properties such as single-family homes in Singapore are also considerably more expensive compared to Malaysia.
The table below compares the average prices of condominiums and landed properties in Singapore and Malaysia:
| Property Type | Malaysia Price | Singapore Price |
| --- | --- | --- |
| Condominium | $500,000 | $1,500,000 |
| Landed Property | $600,000 | $3,500,000 |
Diversity and Demographics in Malaysia vs. Singapore
Singapore and Malaysia are neighboring countries with diverse populations. In Singapore, Chinese, Malays, and Indians make up 74.3%, 13.5%, and 9.0% of the resident population according to the Singapore Department of Statistics
Meanwhile, in Malaysia, visible minorities make up a larger portion of its population. Sourced data from Statista shows that Malays make up approximately 69.9%, Chinese at approximately 22.8%, and 6.6% as Indians.
However, it is worth noting that despite a slightly lower percentage of visible minorities, Singapore has a notable Black and Arab population, ranking third-largest in the country as of 2022.
This reflects the city-state's commitment to multiculturalism and inclusivity. Furthermore, Singapore's diverse population contributes to its vibrant and cosmopolitan atmosphere.
In terms of land area, Malaysia is significantly larger than Singapore.
Nonetheless, Singapore has a higher population density, with more people packed into each square kilometer compared to Malaysia. This is a result of Singapore's smaller land size and higher urbanization rate.
| | Malaysia | Singapore |
| --- | --- | --- |
| Geographic Location | Malaysia | Singapore |
| Size (Area) | 330,803 sq km | 719.1 sq km |
| Population | 32,832,000 | 5,896,686 |
| Female Population | 48.20% | 50.30% |
| Male Population | 51.80% | 49.70% |
| Median Age | 30.7 years old | 42.2 years old |
| Life Expectancy at Birth | 76.3 years old | 83.6 years old |
The demographic data provided in the table are for illustration purposes and may not reflect the most current statistics accurately.
Career Opportunities in Malaysia vs. Singapore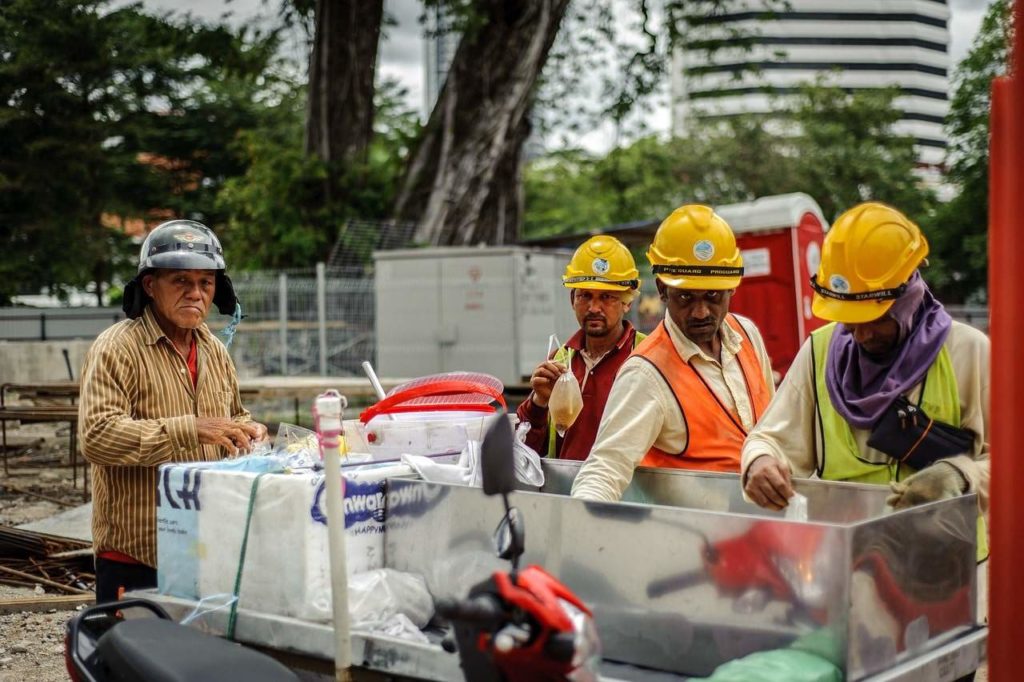 According to Trading Economics, the unemployment rate in Malaysia is higher compared to Singapore. If we look at the past year's data, Malaysia's unemployment rate stands at around 3.5%, while Singapore boasts a significantly lower rate of around 2%.
While the lower unemployment rate in Singapore may seem better, it's important to consider other factors when it comes to career opportunities.
These factors are:
The cost of living in Malaysia is generally lower
Malaysia's diverse economy provides opportunities across various industries
Malaysia has been actively promoting initiatives to attract foreign investments and develop its digital economy.
Malaysia and Singapore offer exciting career opportunities in various industries. In Malaysia, you'll find thriving manufacturing, finance, technology, and services sectors, with Kuala Lumpur as the main business hub.
Singapore, on the other hand, is a global financial and commercial hub known for finance, banking, logistics, and innovation.
Below is a table listing some of the job opportunities in Malaysia across various sectors:
| Sector | Job Opportunities |
| --- | --- |
| Information Technology (IT) | Software Developer, IT Support Specialist, Data Analyst |
| Technology | Cybersecurity Analyst, Network Engineer, AI Specialist |
| Manufacturing | Production Engineer, Quality Control Specialist, Technician |
| Engineering | Mechanical Engineer, Electrical Engineer, Civil Engineer |
| Finance and Banking | Banker, Financial Analyst, Investment Manager |
| Tourism and Hospitality | Hotel Staff, Tour Guide, Restaurant Manager |
| Education and Teaching | English Language Teacher, Lecturer, Academic Advisor |
| Healthcare | Doctor, Nurse, Pharmacist, Medical Technologist |
| Oil and Gas | Petroleum Engineer, Geologist, Offshore Technician |
| Construction and Real Estate | Architect, Project Manager, Quantity Surveyor |
| Business Process Outsourcing (BPO) and Shared Services | Customer Service Representative, Finance Analyst, HR Specialist |
| Environmental and Renewable Energy | Environmental Scientist, Renewable Energy Engineer |
| Retail and Sales | Sales Associate, Marketing Executive, Store Manager |
| Human Resources and Recruitment | HR Executive, Recruiter, Talent Acquisition Specialist |
Crime and Safety in Malaysia vs. Singapore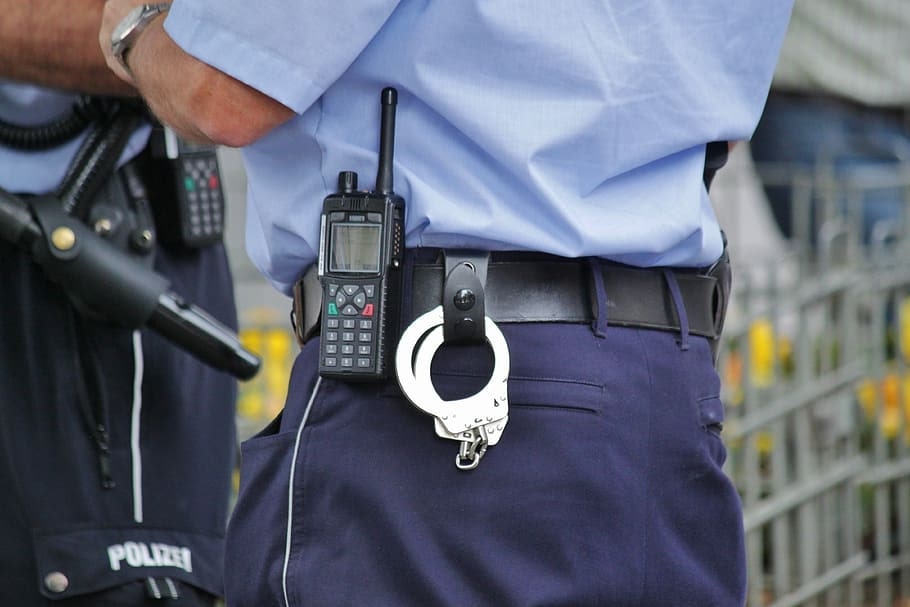 Singapore has consistently ranked as one of the safest countries in the world, with low crime rates and efficient law enforcement. Malaysia, on the other hand, generally has a higher crime rate compared to Singapore.
According to Macrotrends, New Straits Times, and Moha, Singapore is better in terms of crime rates and overall safety. Malaysia had a higher crime rate and total crimes in the past year.
However, it's important to note that safety can vary across different regions within a country. While Singapore has a strong track record in safety, there are areas here in Malaysia that are also safe for residents and visitors.
| Country | Population | Crimes in the past year (latest) | Crime rate per 100,000 people | Crime rate (%) |
| --- | --- | --- | --- | --- |
| Malaysia | 33,617,539 | 50,819 | 256.6 | 4.10% |
| Singapore | 6,177,793 | 20,193 | 49 | 0.21% |
Type of Crime
Malaysia
Singapore
People using or dealing drugs
57.19%
21.87%
Property crimes such as vandalism and theft
66.88%
26.85%
Violent crimes such as assault or armed robbery
64.15%
19.20%

Corruption and bribery

(A higher rating means less crime rates)

47
83
Lifestyle in Malaysia vs. Singapore
Malaysia offers a vibrant and diverse lifestyle with a relaxed pace, affordable cost of living, and rich cultural traditions.
Singapore, on the other hand, provides a modern and cosmopolitan lifestyle with efficient infrastructure, a fast-paced environment, and a higher cost of living. 
Choosing between the two depends on individual preferences for cultural diversity, pace of life, and affordability.
Weather in Malaysia vs. Singapore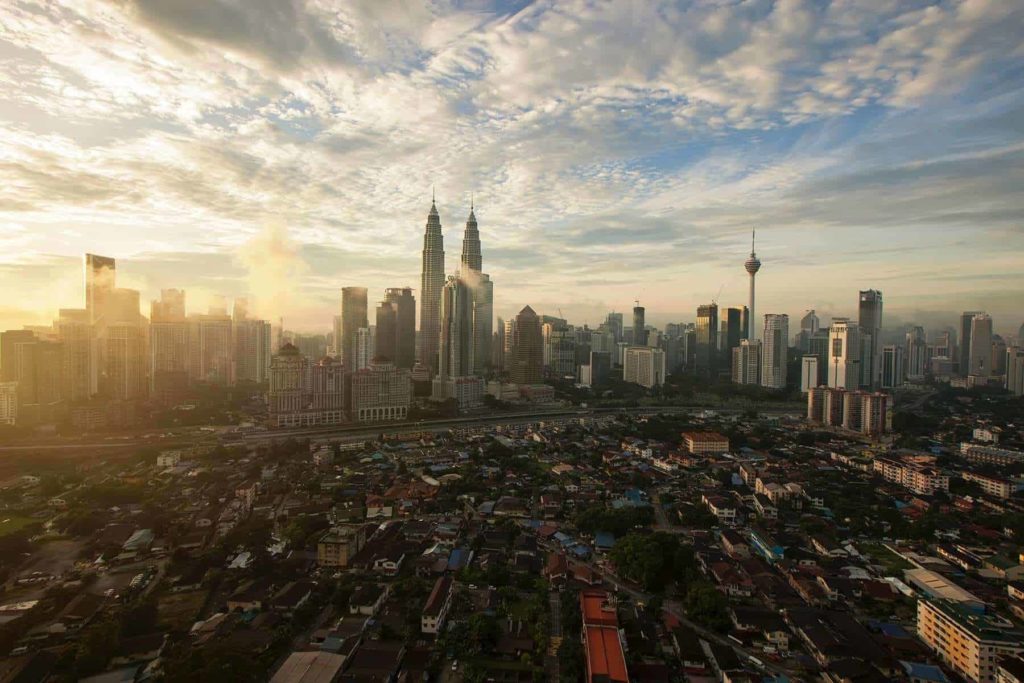 Advantages of Malaysian weather
Malaysia and Singapore both have tropical climates but are actually more different than you think. Whether one country's weather is better might depend on what you prefer, but most people I know prefer Malaysia over Singapore.
The consistent warmth of the weather here is great since most activities that I have to do outside aren't disrupted by sudden rain.
Since Malaysia is larger and has more land to cover, there's a difference in the climate depending on where you'll be staying. Coastal and inland areas have slightly different weather patterns which are some things to consider when moving here.
More advantages of Malaysia's weather are:
Tropical fruit growth resulting in cheaper produce
Beach destinations can be visited year-round
Lots of ecotourism and Wildlife destinations
Year-round outdoor activities
Advantages of Singapore weather
Since Singapore has a smaller land area, the weather patterns are more consistent across the country which means wherever you stay, you'll most likely get the same climate wherever you are.
Also, the lack of monsoon seasons means there are most likely fewer weather disruptions due to rainfall.
More advantages of Malaysia's weather are:
Well-maintained gardens and green spaces
Outdoor dining and events
Ease of Commuting
Year-round Festivities
Things to Do in Malaysia vs. Singapore
Malaysia offers diverse attractions, including Kuala Lumpur's iconic landmarks, Penang's cultural heritage, and Langkawi's natural beauty. 
Singapore boasts attractions like Gardens by the Bay, vibrant neighborhoods, and family-friendly entertainment on Sentosa Island. Both countries offer rich cuisine and unique experiences to explore.
Both countries offer diverse experiences, whether you prefer exploring cultural landmarks, enjoying natural beauty, or indulging in delectable cuisine. Consider your interests and preferences to make the most of your time in Malaysia and Singapore.
Healthcare in Malaysia vs. Singapore
Both Malaysia and Singapore have well-regarded healthcare systems, providing high-quality services to their residents. According to data from Numbeo, the healthcare index in Malaysia is 68.84%, while Singapore's index stands at 74.25%.
This indicates that both countries offer excellent healthcare systems. From our research, here are some factors that determine the quality of healthcare in both countries:
| | Malaysia | Singapore |
| --- | --- | --- |
| Healthcare Index | 68.84% | 74.25% |
| Skill and Competency of Medical Staff | 73.64% | 88.74% |
| Speed in Completing Examinations and Reports | 61.89% | 68.21% |
| Equipment for Modern Diagnosis and Treatment | 74.89% | 89.38% |
| Accuracy and Completeness in Filling Out Reports | 70.22% | 85.19% |
| Friendliness and Courtesy of the Staff | 78.91% | 88.41% |
| Responsiveness (Waiting in Medical Institutions) | 46.63% | 61.28% |
| Satisfaction with Cost | 56.83% | 68.49% |
| Convenience of Location | 67.29% | 79.29% |
In Malaysia, healthcare services are provided through the public healthcare system, which offers comprehensive coverage. However, it's important to note that there may be variations in waiting times and access to specialized treatments or procedures.
In Singapore, residents enjoy a well-developed healthcare system that provides accessible and efficient services. The country's healthcare is known for its advanced technology, skilled medical professionals, and shorter waiting times.
Malaysia vs. Singapore: How They Stack Up
To wrap things up, both Malaysia and Singapore have their own advantages and disadvantages that will affect your choice of where to stay.
The choice between the two will rely on individual priorities, including the cost of living, career opportunities, safety, lifestyle preferences, and healthcare needs.
Here are our suggestions on which country is better to live in and what its advantages are over the other.
| Factors | The Better City | Why |
| --- | --- | --- |
| Cost of Living | Malaysia | Malaysia generally has a lower cost of living compared to Singapore. |
| Real Estate | Malaysia | Real estate prices in Malaysia are generally more affordable compared to Singapore. |
| Diversity and Demographics | Malaysia | Malaysia's population is diverse, with a rich mix of ethnicities and cultures. |
| Career Opportunities | Singapore | Singapore offers many job opportunities and is known for its thriving economy. |
| Crime Index | Singapore | Singapore has a lower crime rate and is considered one of the safest countries in the world. |
| Lifestyle | Tied | Lifestyle-tied preferences vary, with Malaysia offering a more relaxed pace and cultural experiences, while Singapore provides a vibrant and cosmopolitan lifestyle. |
| Healthcare Services | Singapore | Singapore has a highly developed healthcare system with excellent facilities and accessibility. |