What to do in Genting: 9 Must-Try Activities
Genting Highlands is a great place if you want to go on a quick getaway from the hustle and bustle of Kuala Lumpur. It's only about an hour's drive away from the capital, but it feels like an entirely different place.
Sort of known as Malaysia's own Las Vegas, Genting Highlands is filled with resorts, restaurants, theme parks and even a casino. It's a famous weekend getaway among locals and tourists alike.
But with the number of activitiles, what can you do in Genting to experience it fully? Well, the answer is just about everything! Check out some of our top picks for the must-try activities you can do in this extravagant high-altitude hill resort below:
Ride a cable car and enjoy panoramic views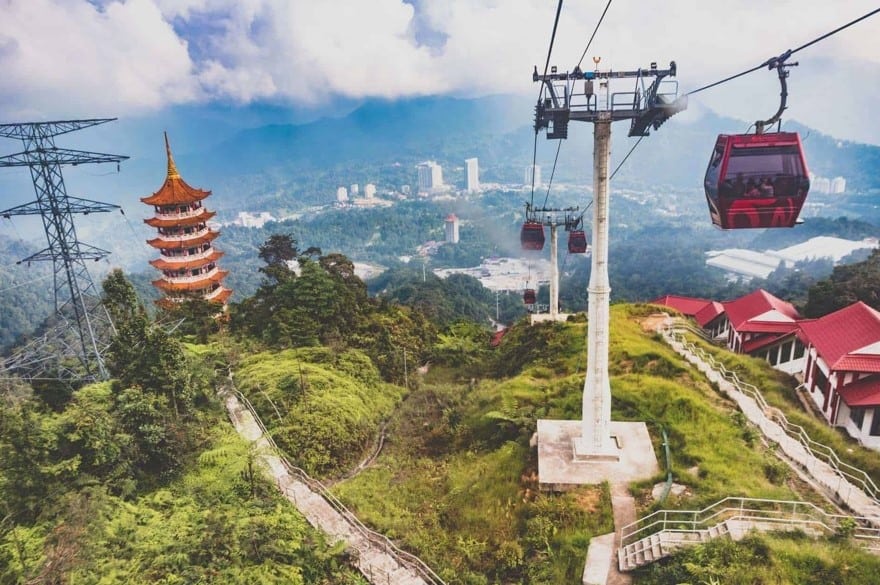 Since Genting Highlands is located on top of a hill, the main means of getting there is by riding a gondola/cable car. This is great as this 10 to 15-minute ride is already a fun activity in itself because of the unique way you're transported uphill.
The main highlight of this ride, however, is the view of the beautiful 130-year-old rainforest below. The cable cars of Genting Highlands can provide its passengers with an unobstructed view of this picturesque scene thanks to its huge windows and glass floors.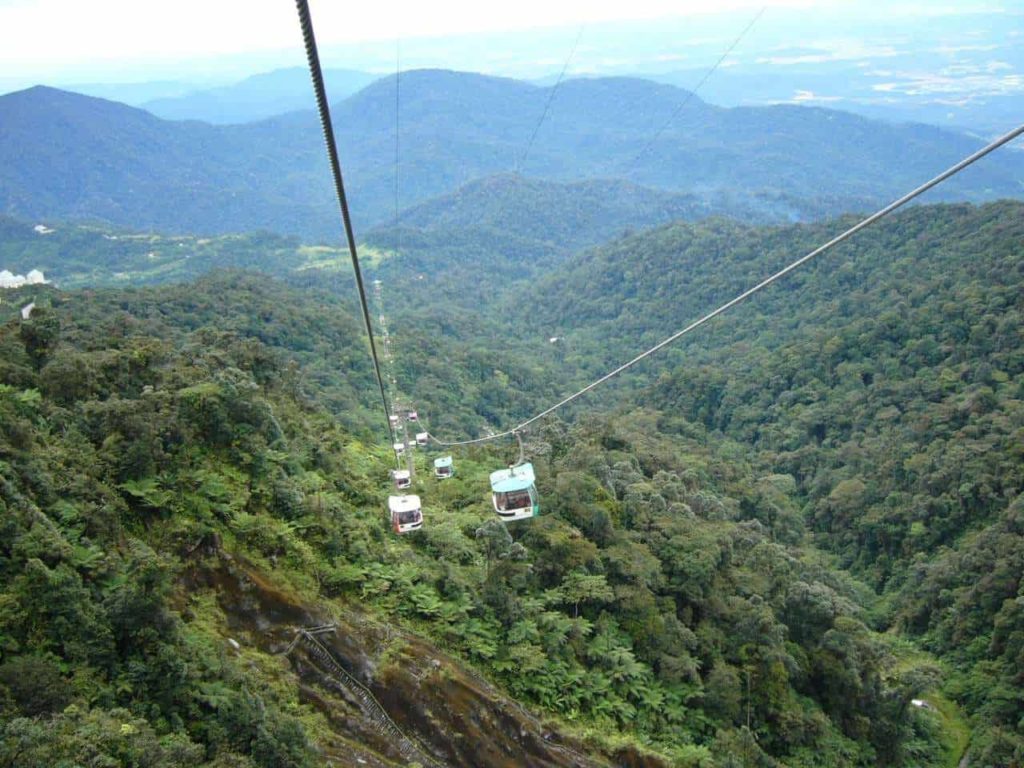 Plus, nothing beats being greeted with the freshest air from the mountains as you're slowly going up the hill. It's crisp and it's a far cry from the smoke-filled air that you'll commonly breathe in when you're in the city centre.
Lastly, we do want to note that the gondola stops by different stations that will help you get around faster. This is important to know since there are no roads in Genting Highlands and you can only really get around the place through walkways and escalators.
Pro tip: If your phone's battery is on the brink of dying, pull out your charger from your bag and plug it into the gondola itself. This way, you can be ready for your journey and you can continue to take photos while you're essentially flying in the air!
Score great deals at the Genting Highlands Premium Outlets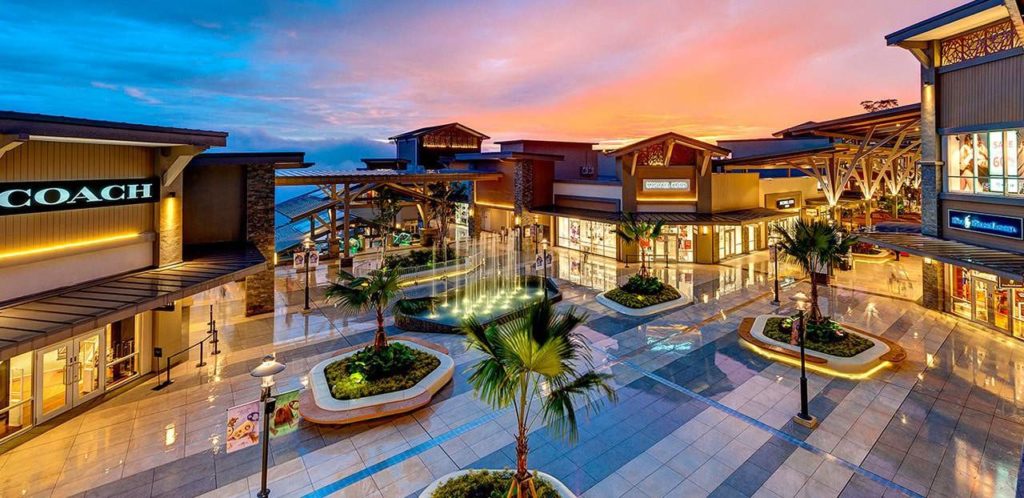 Address: KM13, 69000 Genting Highlands, Pahang, Malaysia
Contact details: +60 3-6433 8888
Operating hours: Daily from 10:00 AM to 10:00 PM
Conveniently located in the first station that you'll drop off from the gondola are the premium outlets. Here, you can let out the shopaholic in you and go on a shopping spree on discounted high-end brands such as Coach, Kate Spade, Hugo Boss and more!
With over a hundred stores, you're bound to find something that will catch your eye. Whether you're looking to score watches, shoes, clothes, bags or more, you'll find everything on sale in this premium outlet.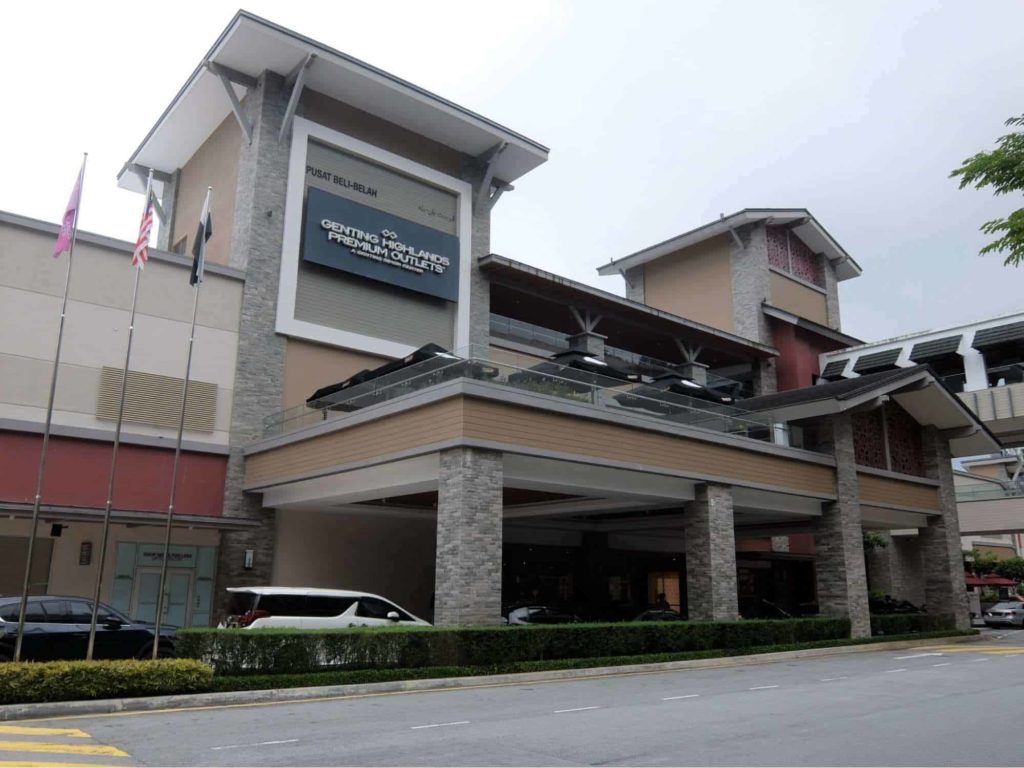 It's not always that you'll find these brands at around 70% off so make sure to grab the opportunity and shop to your heart's content!
Pro tip: If you don't want to visit the stores one by one, check out their website here where you can also see which ones offer amazing discounts.
Offer a prayer at the Chin Swee Caves Temple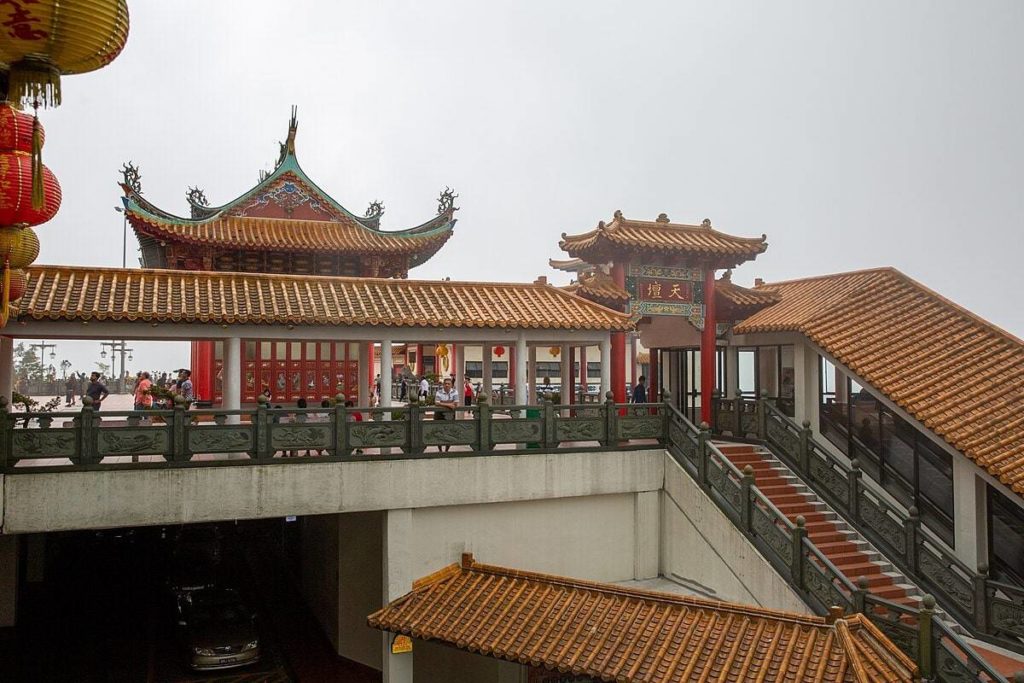 Address: Exit 68, Genting Sempah, Pahang, 28750 Bentong, Malaysia
Contact details: +60 3-2179 1886
Operating hours: Daily from 9:00 AM to 6:00 PM
One of the most iconic things to do in Malaysia as a whole is to visit the Chin Swee Caves Temple. This beautiful landmark is located on top of a rocky and forested land, and most of the time it's blanketed by white clouds, which adds more to its majesty.
Tons of tourists and locals flock toward the temple every day to offer their prayers, but you can visit to simply admire the serene ambience. It has numerous prayer halls where you can offer prayers and be in awe of the beautiful architecture inside at the same time.
The temple itself consists of 13 floors, each of which consists of the aforementioned prayer halls. However, the main highlight is the rooftop where you will be treated with a full 360-degree view of the surrounding natural landscapes.
You can also take a nice walk along the temple grounds and observe the beautiful nature surrounding the landmark. Taking photos is also allowed so take this opportunity to capture every moment, just make sure to not disturb the peace!
Pro tip: If you want the most convenient way to get to this temple, we recommend riding the gondola and dropping off at Chin Swee Station. 
Visit one of the most unique Starbucks in the world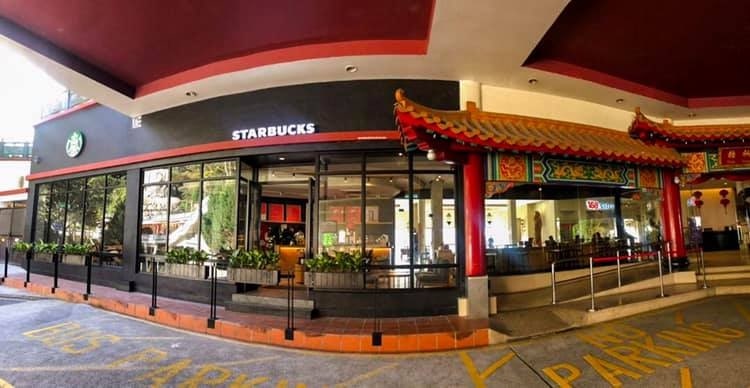 Address: Chin Swee Caves Temple, Lot L12-S1, Level 12, Lobby Floor, Goh Tong, Pahang, Malaysia
Contact details: +60 19-365 2083
Operating hours: Sunday to Thursday: 9:00 AM to 8:00 PM, Friday and Saturday: 9:00 AM to 9:00 PM
Located near the iconic Chin Swee Temple is what could be one of the best Starbucks locations in Malaysia, or the whole world for that matter. Starbucks Chin Swee not only treats its customers with their beloved beverages, but they also provide them with stunning views!
Whether you're into coffee or non-coffee drinks, you can't argue that this location beats any other Starbucks in the city. Plus, what's great about this specific branch is that they altered the architecture to fit the theme of its surroundings, which makes it more Insta-worthy!
Pro tip: Take photos on the balcony so that your background will be the misty mountainous range!
Discover stores and restaurants in SkyAvenue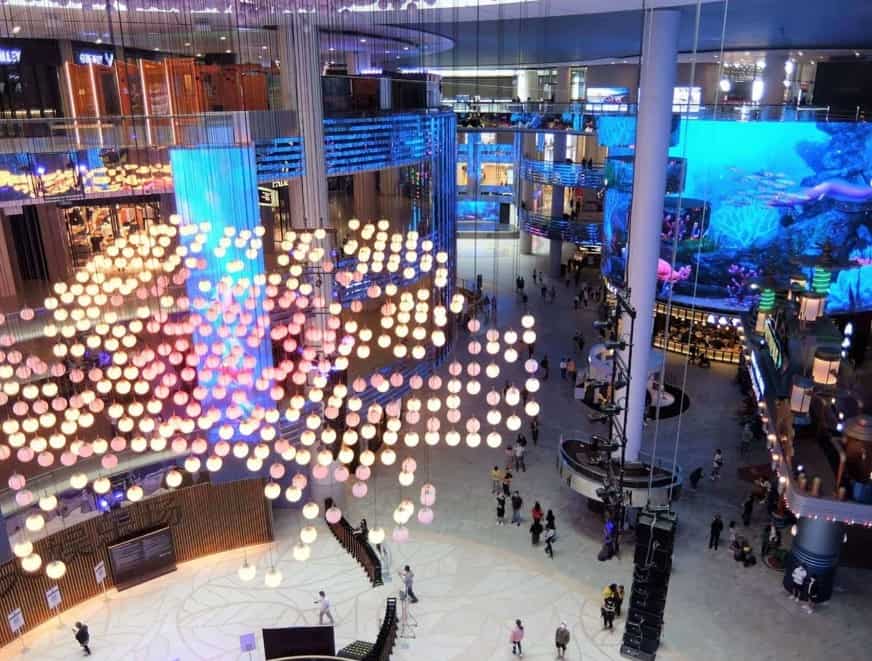 Address: Resorts World Genting, Genting Highlands, 69000 Genting Highlands, Pahang, Malaysia
Contact details: +60 3-6101 1118
Operating hours: Daily from 10:00 AM to 10:00 PM
What happens when you convert the first indoor theme park in the world into a mall? You'll end up with a gigantic shopping centre in the form of SkyAvenue.
This massive malle consists of over a hundred stores and stalls so you'll have a lot of ground to cover if you're planning on shopping. These shops sell everything you could think of such as electronics, clothes, sports equipment food and anything under the sun.
If you're looking for things to do with your family in Malaysia, visiting this mall should be on that list because it's filled with entertainment! To give your kids the time of their lives, all you have to do is head to the 4th level of the mall where you can find the following:
4D Trick Art Museum
Zombie Outbreak
Jurassic Research Center
Formula Fun by Kyatchi
Zombie Outbreak
Infinity
Ripley's Believe It or Not Adventureland
Bona Cinemas
Jungle Gym.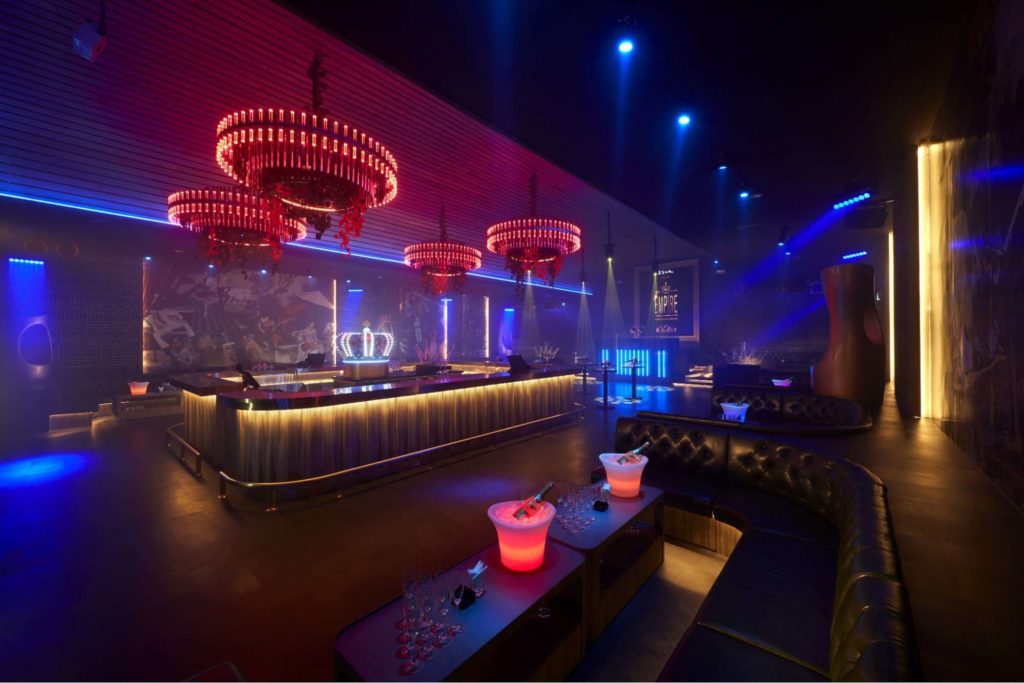 Lastly, you can also experience nightlife in Kuala Lumpur without leaving the mall because it also features bars, clubs and pubs!
Pro tip: If you don't want to walk to SkyAvenue, you can ride the gondola, as it has a station that will drop you in this exact mall.
Go on heart-pumping rides in Genting Skytropolis
Address: Level 1, First World Plaza Resorts World, 69000 Genting Highlands, Pahang, Malaysia
Contact details: +60 3-6101 1118
Operating hours: Daily from 2:00 PM to 9:00 PM
Rates: RM10 to RM92
For those looking for a more adrenaline-pumping activity, the Genting Skytropolis should be more than what you're looking for! This gigantic indoor theme park is located inside the First World Plaza, which makes it a convenient destination.
The park is filled with over 20 rides and attractions that range from mild to over-the-top craziness. There's your peaceful carousel ride and there are rollercoasters that are hell-bent on making you scream by taking you through different twists and turns in the air.
This kind of variation is great because it makes it a perfect family destination. Plus, the overall vibe of the place is cool, especially at night when the neon lights are on, which makes the park extra Insta-worthy.
Pro tip: When you're buying tickets for the Skytropolis, make sure to do it on their website and choose the 1-day unlimited ride pass to save RM10!
Stand in awe of the SkySymphony Display
Address: Level 1, SkyAvenue, Genting Highlands, 69000 Genting Highlands, Pahang, Malaysia
Operating hours: Daily from 10:00 AM to 10:00 PM
Did you know that you can enjoy a free show at SkyAvenue? This amazing and highly entertaining show comes in the form of SkySymphony, which is displayed on the mall's gigantic LED screens.
During these hourly shows, beautiful and colourful animations will be flashed on these scattered screens. They are accompanied by nice symphonic music, which makes for a great piece of storytelling.
On top of the screens and performers themselves, there are also over 10,000 light bulbs that are in sync with the music. These bulbs can display a wide arrange of hues, which adds more charm to the already entertaining performances.
Engage in friendly competition in Vision City Video Game Park!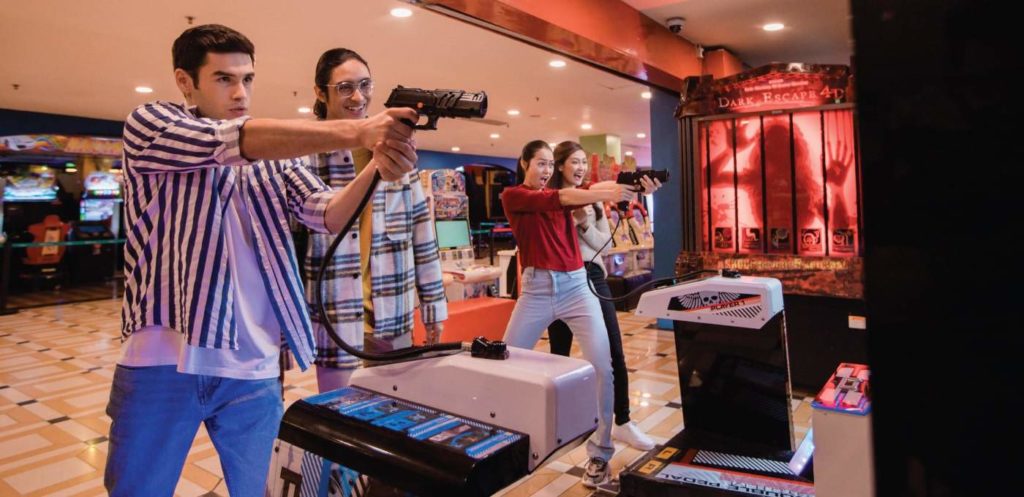 Address: Level 1, SkyAvenue, Genting Highlands, 69000 Genting Highlands, Pahang, Malaysia
Contact details: +60 3-2718 1118
Operating hours: Daily from 10:00 AM to 10:00 PM
If you don't know yet, Vision City Video Game Park is the number one spot to play arcade games in Genting Highlands. It's where you'll find countless machines, neon lights and prizes that are enough to make the '90s jealous.
However, what gives this arcade an edge is its modernity, which can be said for both its appearance and its machines. Its catalogue of arcade games is constantly being updated by the day, so you can rest assured that you can play the latest games once they release.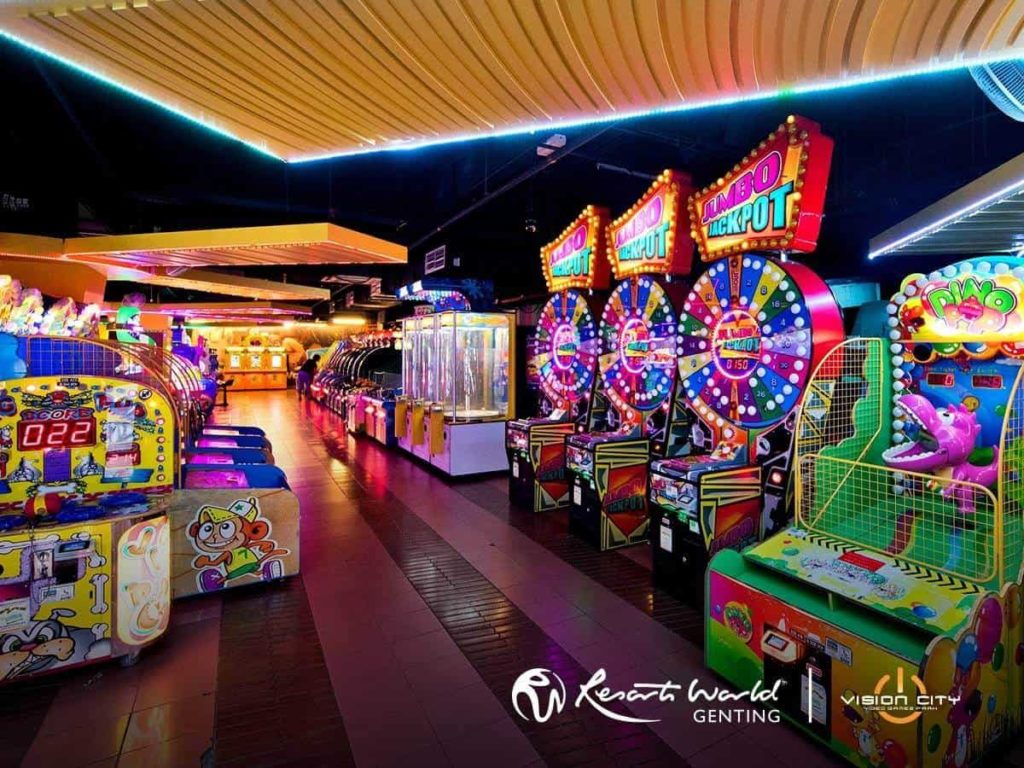 Also, thanks to the constant updates, you'll rarely encounter a machine that says "out of order", which is pretty impressive if you ask us.
Lastly, don't be fooled by its "video-gamey" appearance, as this place is also great for grown-ups and even elders! This is thanks to the arcade's wide variety of games that range from fast-paced titles such as shooters to more laid-back staples like Pacman.
Spend a night in style at Glamz Glamping Site
Address: 1, Jln Meranti, 69000 Genting Highlands, Pahang, Malaysia
Contact details: +60 12-664 5269
Operating hours: Daily from 9:00 AM to 5:00 PM
There are tons of world-class hotels in Genting Highlands, but if you want to experience something new, we recommend staying at Glamz. This is one of the best glamping sites in Malaysia because of its unique dome-shaped tents and premium facilities.
Among all their facilities, however, one that sticks out the most is their jacuzzi for VIP rooms, which is crazy! How many times can you say that you've camped outdoors with a jacuzzi inside your tent?
Another great thing about this glamping site is that it's perfect for families, friend groups and couples. This is because they offer different-sized suits that can either accommodate 2 people or up to 6 people.
Lastly, the dome shape is more than just a gimmick. Thanks to the transparent film used to create the walls of these tents, you can lie down under the stars while remaining indoors!