Top 8 Tourist Attractions In Poring You Shouldn't Miss
Sabah, Malaysia's Poring, is a tourist destination in the Ranau District, 40 km southeast of the Kinabalu National Park Headquarters. Its location in this lowland rainforest contrasts the montane and submontane rainforest of the park.
Poring is a famous tourist destination and a recreational area known for its hot springs and many other attractions. The waters from its springs, famed for their healing qualities, include sulfuric minerals, which are said to relieve sore muscles.
Its convenient location in the Ranau section of Kinabalu National Park allows for it to be a one-stop-visit for any service or activity. In addition, the convenience offered by the restaurant, hot tub, and hot springs within the resort will make for an enjoyable and relaxing vacation.
We've compiled a list of the top-rated and most popular destinations in Poring that tourists and locals highly recommend. From theme parks to Instagrammable locations, you won't be bored while in Poring.
Top 8 Activities You Shouldn't Miss in Poring
1. Take a trip to Kinabalu Park.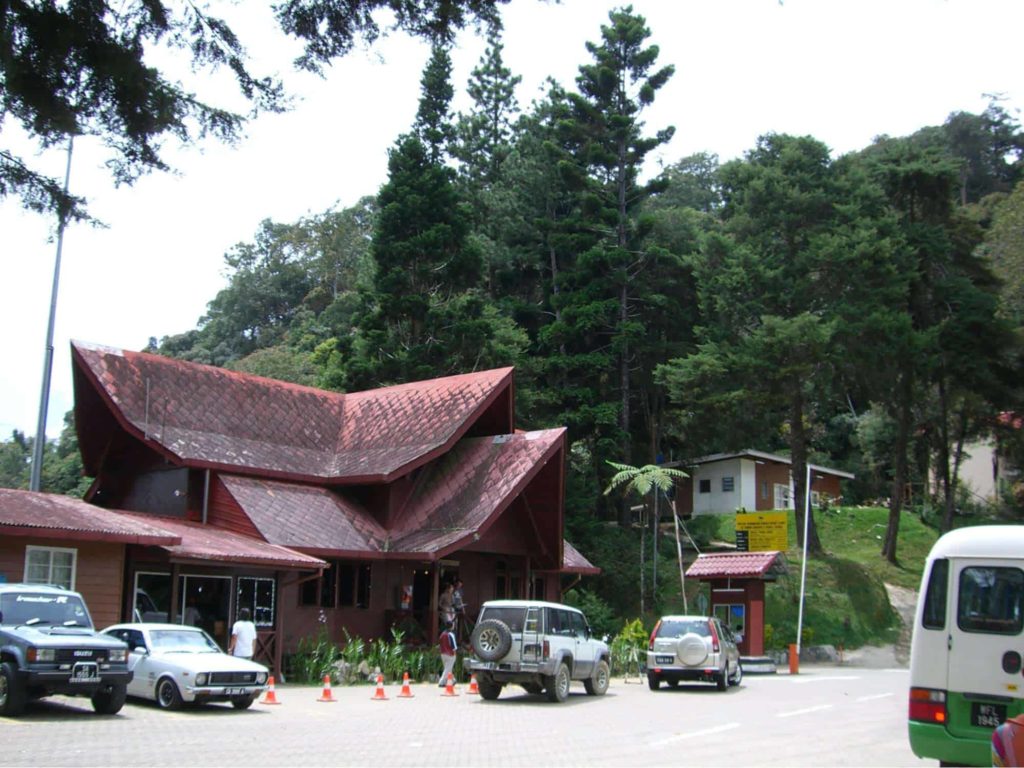 Address
89300 Ranau, Sabah, Malaysia
Contact Details
+60 88-523 500
Budget
Child: RM 5

Adult: RM 10

Activities
Sight-seeing, Exploration, Wildlife interaction, & hiking
Take a trip to the pristine environment at Kinabalu National Park, Poring Hot Spring, and Desa Dairy Farm to get away from the noise and bustle of Kota Kinabalu.
Discover Kinabalu National Park, Malaysia's first UNESCO World Heritage Site, a living museum of natural wonders.
It can get cold because Kinabalu Park is located at a high altitude (around 1500 meters above sea level). About 60 meters above the earth, the Canopy Walkway is not for the timid. The Poring Hot Spring Outdoor Bathtubs are available for use at no cost.
Mount Kinabalu, the tallest mountain in Malaysia, and Mount Tambuyukon are located in Kinabalu Park. The breathtaking view this mountain park has to offer will definitely take your breath away which is why taking a lot of pictures is highly recommended.
2. Have a visit at the Desa Cattle Dairy Farm.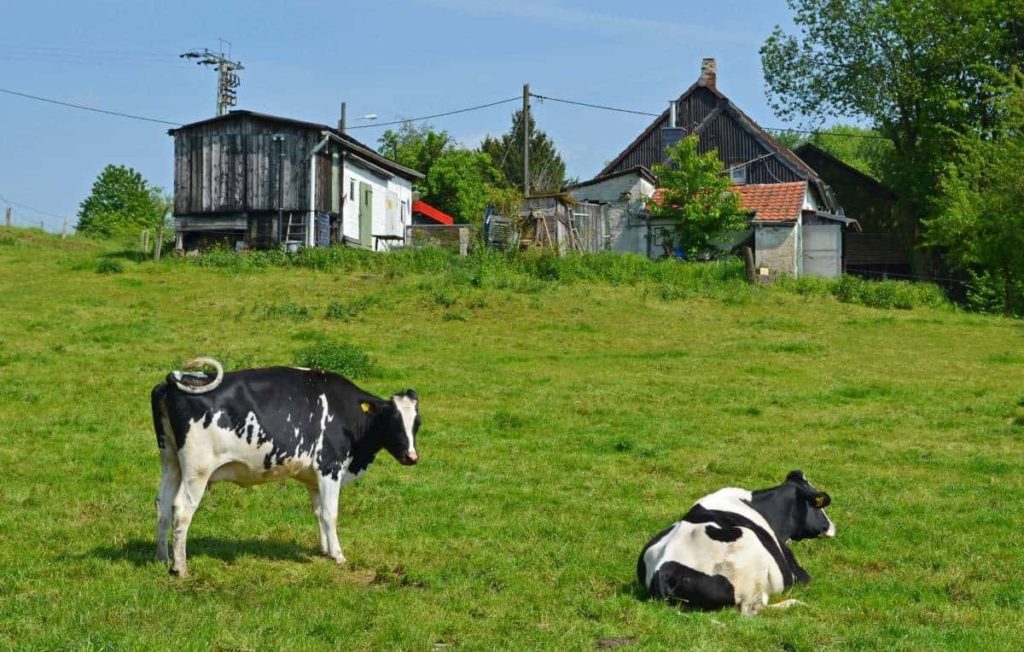 | | |
| --- | --- |
| Address | Jalan Cinta Mata Mesilou, 89308 Kundasang, Sabah, Malaysia |
| Contact Details | +60 88-889 562 |
| Budget | RM 300 |
| Activities | Sight-seeing, Exploration, Wildlife interaction, Dairy products |
Located near the park is Desa Cattle Dairy Farm, which has grown and has been incorporated into an agrotourism company.
Desa Dairy Farm produces high-quality, locally-made goods like a variety of fresh milk, yogurts, cheese, and yes! their well-known ice cream, Gelato.
The cattle farm is the main attraction here; fun fact: it makes roughly 900,00 liters of milk annually. The farm is roughly 199 hectares, and the majority of the milking cows are Holstein Friesians, the type of cattle known for producing the most milk.
It's a great family vacation spot with a variety of activities to do, feeding goats, calves, and other animals with bottled milk, watching the milk be processed, and taking an educational tour. 
If you've ever questioned how milk is procured and sold, this is the place to find out how. Other than that, the farm also serves food that will go well while viewing their scenery or walking around the area.
3. Hike to Mount Kinabalu Summit.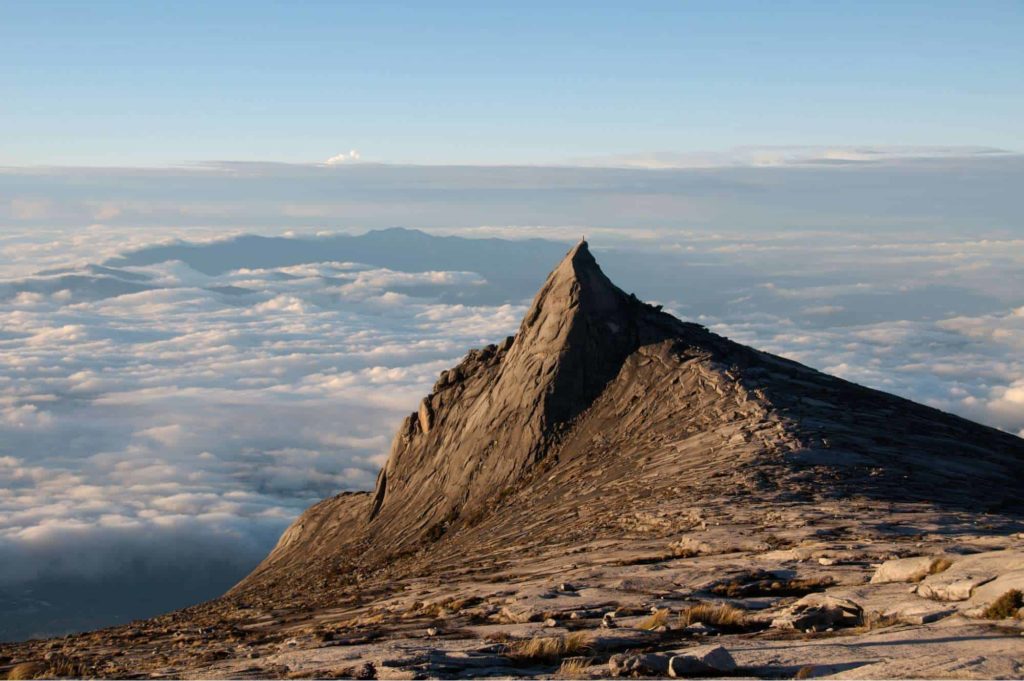 Address
Borneo
Contact Details
Amazing Borneo Tours

• 3D2N Mount Kinabalu Hike & Poring Hot Springs

Cost: 1603 MYR

• 2D1N Mount Kinabalu Climb

Cost: 1330 MYR

Budget
RM 15 - RM 1300
Activities
Hiking, Sight-seeing
Mount Kinabalu is the 20th highest mountain in the world and is located on Borneo 4,000 meters up. It is hardly the most difficult hike available, trip companies provide two-day climbs that include one night spent in dormitories on the mountain.
Borneo's located in the center of a tropical vortex, where rain is always falling and the top of Kinabalu can occasionally be closed by terrible weather. 5,000 different plants, 326 bird species, and more than 100 mammals can be spotted here during your ascent.
A mountain guide is necessary for all climbers. The number of climbers in the group and the climbers' ages determine the ratio of climbers to mountain guides.
You do have to book early though since only up to 135 people are allowed to climb the mountain daily.
4. Take a Dip in Poring Hot Springs.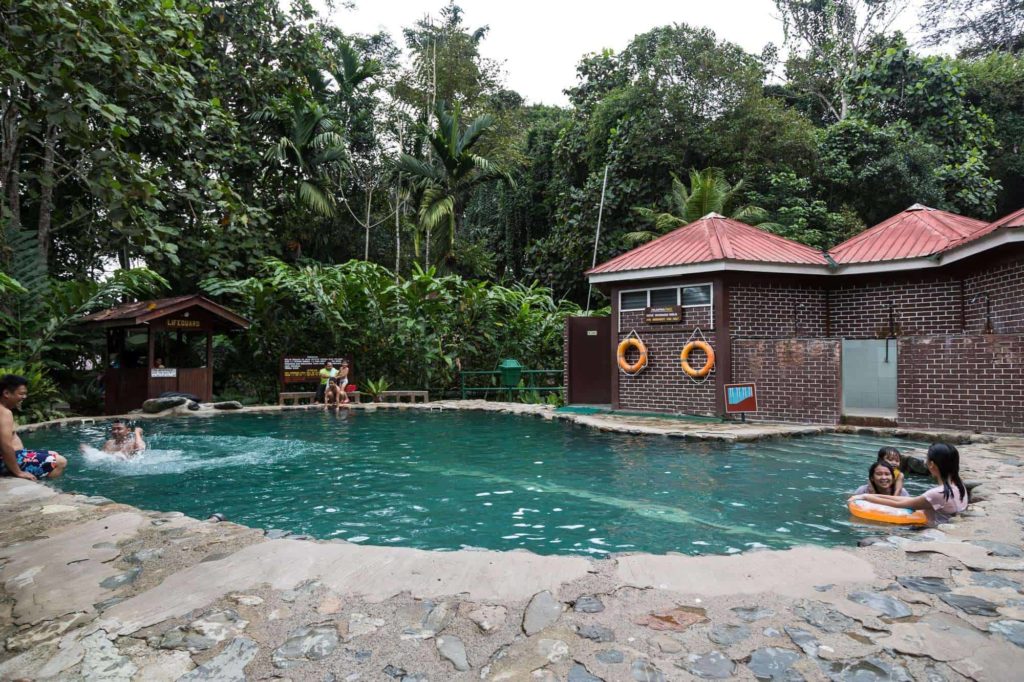 | | |
| --- | --- |
| Address | 89300 Ranau, Sabah, Malaysia |
| Contact Details | +60 14-695 8577 |
| Budget | RM 50 - RM 150 |
| Activities | Sight-seeing, Relaxation activities |
Every Sabah traveler's bucket list includes a stop at Poring Hot Springs. These hot spring mineral springs, which are situated close to the town of Ranau in the Kinabalu Park region (close to Kota Kinabalu city), draw numerous domestic and foreign visitors.
The natural minerals in hot spring waters, like sulfur, are thought to have medicinal powers. The natural hot spring water's temperature ranges from 49 to 60 degrees and is funneled into outdoor baths and separate indoor bathtubs.
There are other activities available at Poring Hot Springs other than dipping in the hot sulfur water or swimming in the chilly rock pool. The Nature Reserve, the Canopy Walkway, and the different gardens are near one another.
5. Visit the Butterfly Garden.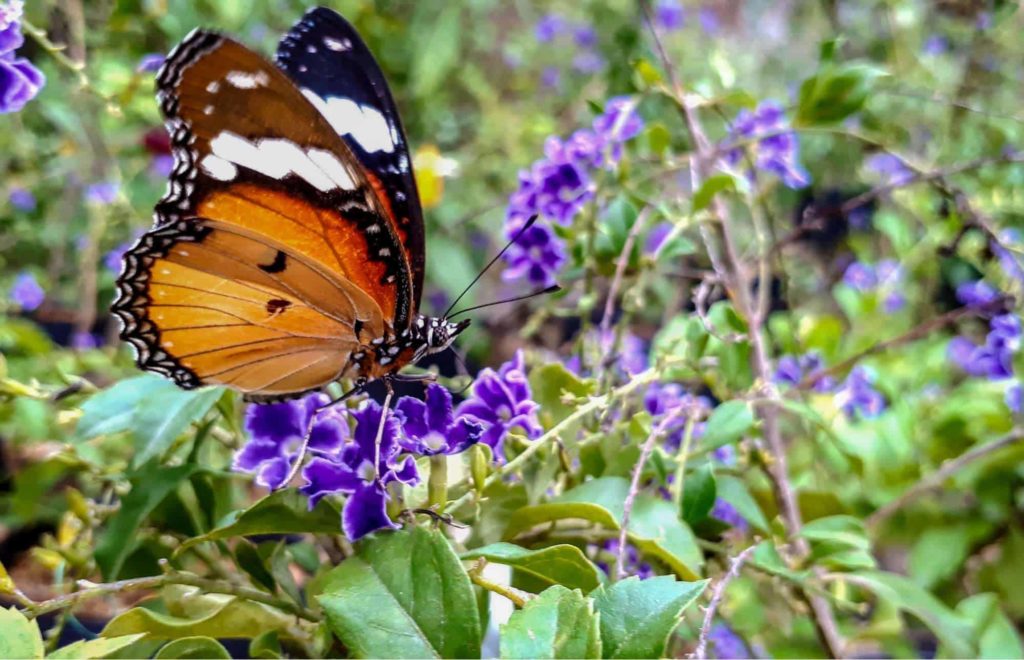 | | |
| --- | --- |
| Address | 5, Jalan Poring, 89300 Ranau, Sabah, Malaysia |
| Contact Details | +60 88-755 324 |
| Budget | RM 10 |
| Activities | Sight-seeing, Wildlife exploration |
Ex-Situ gardens, sometimes known as "off-site conservation," are created by moving unique plants or animals out of their natural habitat and placing them in a garden for a variety of reasons, including conservation, study, tourism, and other uses.
The most popular garden in Poring is the Butterfly Garden or Butterfly Farm, which is open from 9 am to 4 pm. One explanation is that Hot Springs are nearby, and everyone enjoys butterflies.
In excellent weather, there are lots of butterflies flying around from morning to 3 o'clock; so avoid coming here after that time.
6. Visit the Orchid Conservation Centre.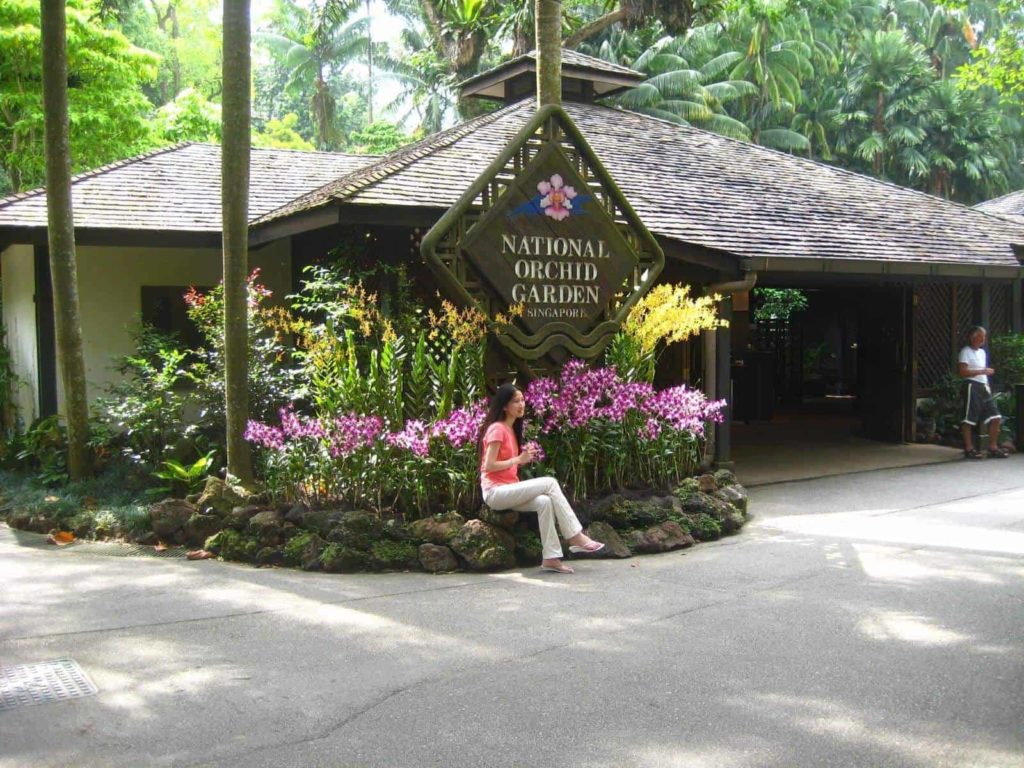 Address
89300 Ranau, Sabah, Malaysia
Contact Details
+60 14-695 8577
Budget
Adult - RM 10

Child - RM 5

Activities
Sight-seeing, Wildlife exploration, Orchid exhibition
This facility, which is a part of the Poring Hot Springs complex, is home to 1200 different species of orchids, all of which can be surprisingly found in Kinabalu National Park. It is the largest collection of Sabah-exclusive species.
Visit the protected area to see Rothschild's Slipper Orchid, the most costly orchid in the world. This floral wonder, which has black lines running down the petals, has even been designated as Sabah's state orchid.
The greatest collection of Sabah orchids, including some rare and endangered species, can be found in this protected area. Visiting enables this conservation center to continue operations and preserve more orchids in the process.
7. Pay your respects at the Kundasang War Memorial.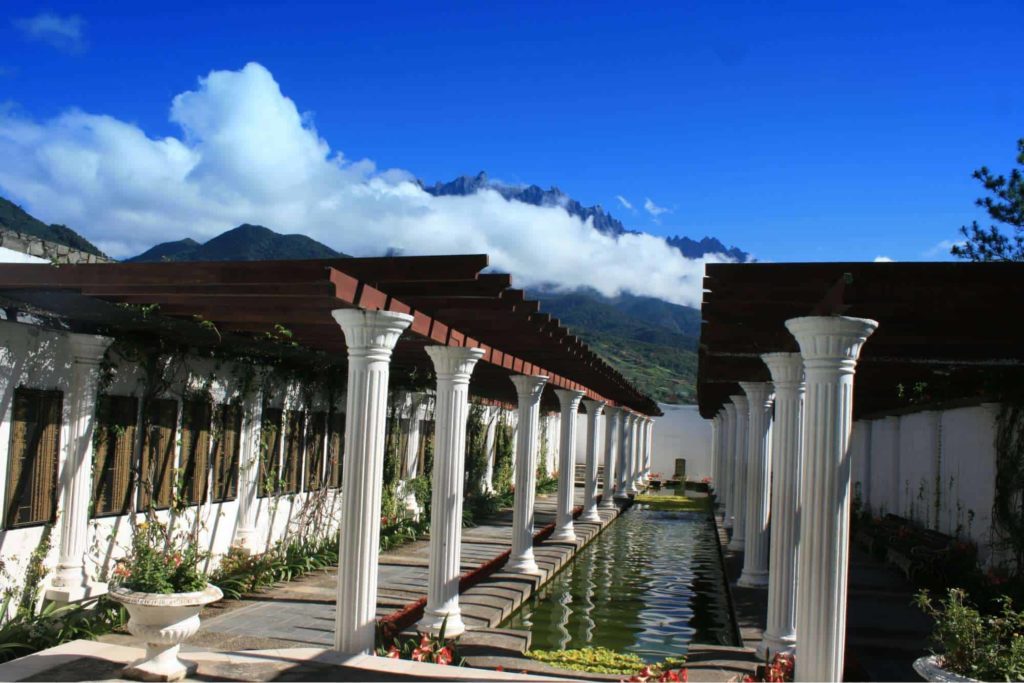 | | |
| --- | --- |
| Address | Kundasang, Sabah |
| Contact Details | +60 19-899 2041 |
| Budget | RM 4 - RM 10 |
| Activities | Sight-seeing, historical landmark |
One of the earliest memorials built in 1962 to honor the valiant Australian and British POWs who lost their lives in Sandakan and during the death marches to Ranau during World War II, as well as the North Borneo people who put their own lives in danger.
The Memorial is made up of four lovely gardens to reflect the many nationalities: the Australian Garden, the English Garden, the Borneo Garden, and the Contemplation Garden and Pool.
Visitors can also choose to watch a little movie about the Sandakan Death March's history. Additionally, it provides a panoramic view of Mount Kinabalu and is the town that is nearest to it.
8. Visit the Upside Down House in Borneo.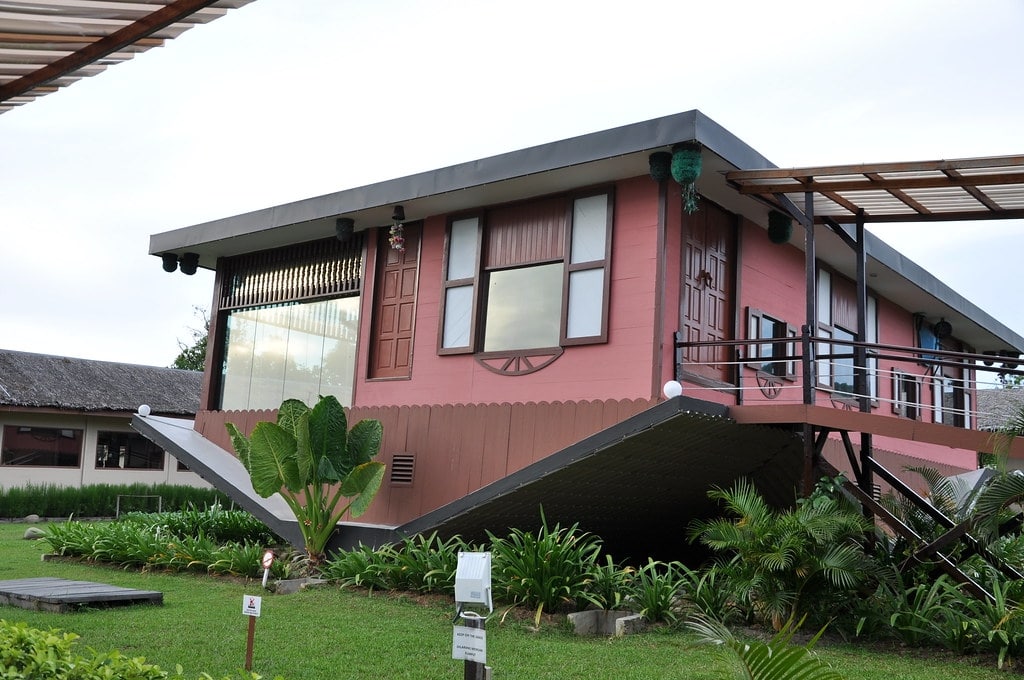 | | |
| --- | --- |
| Address | 89250 Tamparuli, Sabah, Malaysia |
| Contact Details | +60 88-260 263 |
| Budget | RM 30 |
| Activities | Sight-seeing, historical landmark |
Before anything, no one really lives in this house, the first upside-down house in Malaysia, Rumah Terbalik, is situated in Kampung Telibong, Sabah and is where the 3D Wonders Museum and a gift shop filled with handmade goods are both located.
The 1,500-square-foot Rumah Tebalik is furnished with a living room, dining area, kitchen, veranda, two bedrooms, and a bathroom. Everything is installed upside down inside this fully furnished house, which is built with a small tilt.
The first upside-down house in Malaysia is Rumah Terbalik, according to the Malaysia Book of Records. Visitors can tour the galleries with their specially designed rooms at the 3D Wonders Museum.
Our Final Thoughts
Although Poring may seem small compared to other parts of the country, there are still a lot of activities that can be done and places to visit during your stay.
Even better, they're pretty much near one another! It brings a lot of enjoyment, especially to families which are the main target of the attractions but also removes the pain of navigating uncharted territory for you.
Going to Poring and nearby attractions should definitely be on your bucket list, especially if you're under a limited time constraint, which most of us are on.
In this case, it allows you to experience different destinations and sceneries in a short amount of time without sacrificing the quality of services or too much time.