12 Best Tips (and Hacks) When Hiking in Malaysia
Hiking is the perfect escape from bustling cities and loud streets. If you are seeking peace, there is no better way to do it than in the rainforests or mountains of Malaysia.
Locals and tourists enjoy hiking in Malaysia because of the breathtaking sceneries that await them. Everyone can hike in this country, whether they are beginners or experienced hikers because of the many trails here that vary in difficulty.
There are a few important tips you should know for a fun but safe hike before trying out this adrenaline-pumping activity, particularly if it is your first time hiking in Malaysia.
12 Hiking Tips in Malaysia
Hiking is not a pursuit you can do on a whim because it is quite risky, so you should be prepared and well-informed before you go on a hike.
Read on as we prepared the following hiking tips to help you have a great hiking experience in Malaysia!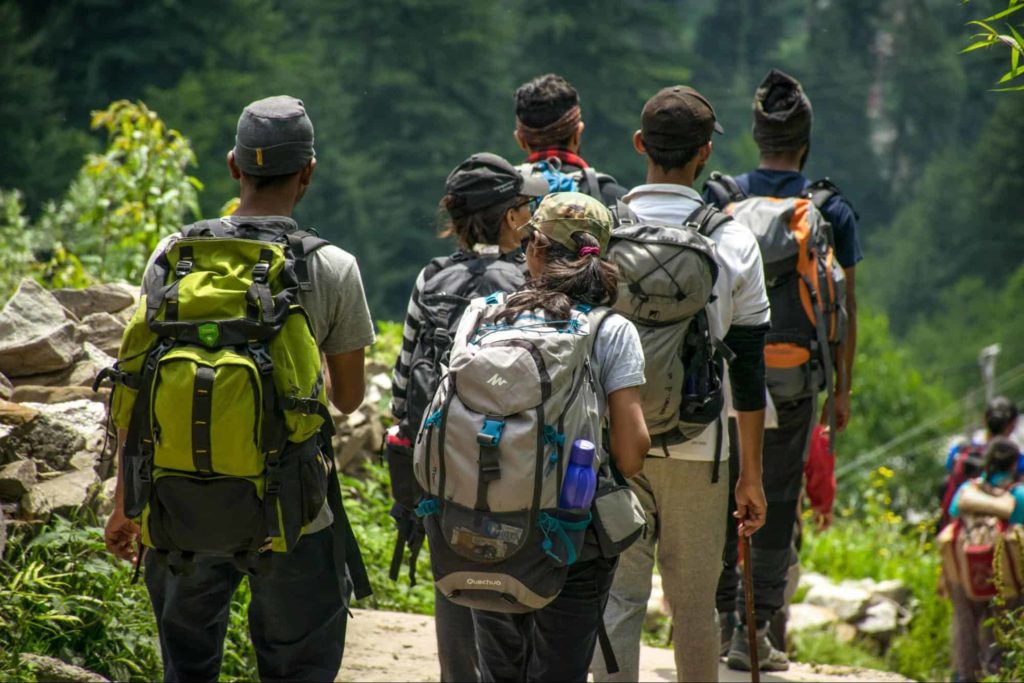 1. Do not forget to check the weather.
The weather condition in Malaysia is quite unpredictable and it will affect your hiking experience. Because of this, you should be wise when choosing a day to go hiking and make sure to go when the weather is good.
Malaysia is mostly humid and hot, but it may rain anytime so you must know the signs of changing weather conditions.
There are hiking trails, like Gunung Tahan in Taman Negara and Mount Kinabalu in Kota Kinabalu, that may be closed because of the weather conditions. Contact first the headquarters of your destination and check with them if hiking is possible.
Before hiking, always check on the updated weather forecasts and look out for approaching heavy rain or storms. It is fine to go when there is a little rain, but be cautious about heavy storms.
Here are some tips you should remember in case you experienced rain during your hike:
Be aware of the rising water levels when you are already on the terrain and especially if you are near a waterfall because water may rise rapidly. Do not go in the rivers and waterfalls to be safe.
Do not go near rocks, bare ridges, mountain peaks, or exposed places during lightning storms to avoid exposure.
Look for cover in substantially forested areas located in lower elevations. Proper shelter is needed in rainforests because you might get hypothermia when you are exposed for a long time.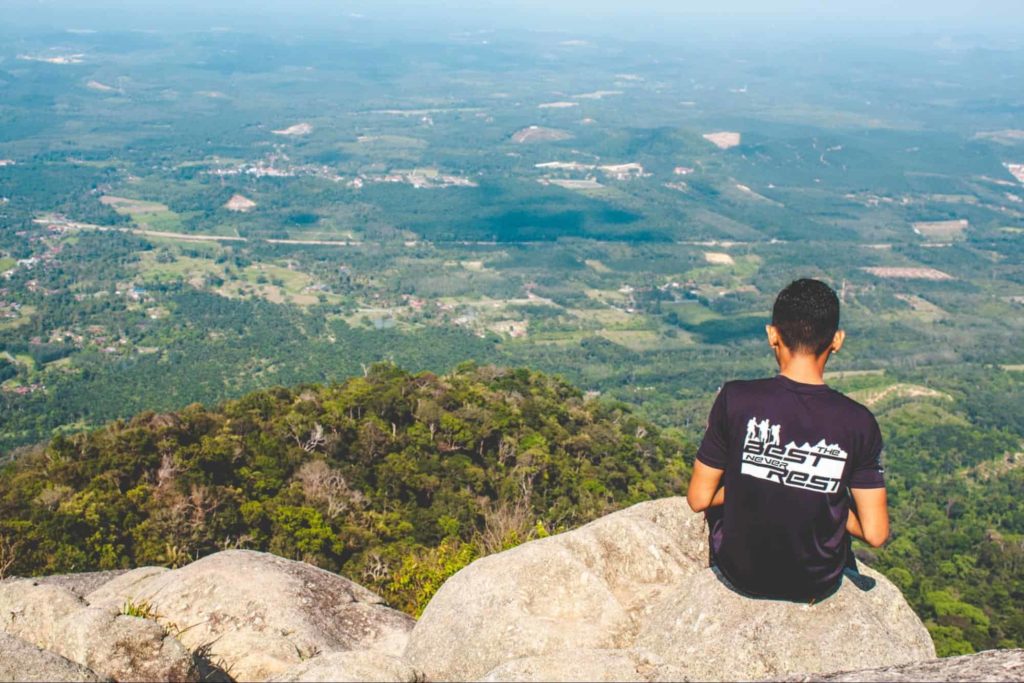 2. Choose the right hiking trail for you.
Malaysia offers plenty of locations that are perfect for hiking. Check out reviews and posts of other hikers about the trails you want to hike to know what to expect and be able to choose the right location for you.
Take into account the following when picking the track or terrain for hiking that is suitable for you:
Your capability and fitness level, so you can determine the difficulty of the trail that you can do
Amount of time you can dedicate to hiking, so you can decide the hiking distance that you can finish
Things to Consider for First-Time Hikers
First-time hikers or beginners could also take into account these tips in choosing a trail:
Choose a short hiking trip so you can build up your hiking skills and habits. If you hike for the first time, it will take you longer to finish a 2 or 3-mile trek than a seasoned hiker.
Pick a day hike over a backpacking one that requires camping or multiple days. It will allow you to be accustomed to hiking so you will learn how to deal with logistics for multi-day hikes.
Consider going with a trail in a popular location or one that is frequently hiked, maintained, and well-marked.
Select an out-and-back trail over a point-to-point hike. The former allows you to turn around when you are about halfway done, while the latter starts and finishes in different places.
The 5 Best Trails in Malaysia that You Should Try
To make it easier for you to decide on the hiking trail you can go on, we gathered a few famous trails in Malaysia that you should consider:
| Trail | Location | Altitude | Hiking Distance | Hiking Time | Difficulty |
| --- | --- | --- | --- | --- | --- |
| Broga Hill | Semenyih, Selangor | 400 meters | 3.4 kilometers | 1.5 hours | Easy |
| Panorama Hill | Sungai Lembing, Pahang | 271 meters | 4.8 kilometers | 1 to 2 hours | Easy |
| Penang Hill | George Town, Penang | 833 meters | 5.8 kilometers | 4 to 6 hours | Moderate |
| Mount Kinabalu | Ranau, Sabah | 4,095 meters | 8.5 kilometers | 2 days | Moderate |
| Gunung Tahan | Taman Negara National Park | 2,187 meters | 55 kilometers | 6 to 7 days | Hard |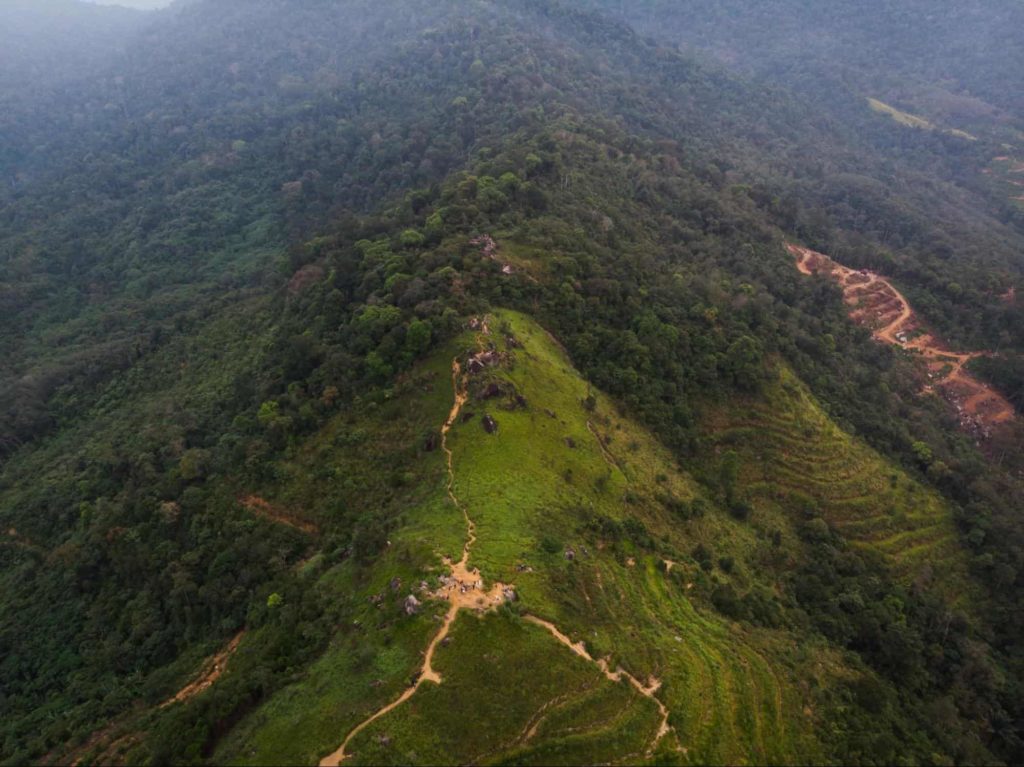 3. Talk to other hikers in Malaysia.
Because of several forums and the elaborate network of hikers in social media nowadays, you could easily get in touch and talk to hikers who already tried to hike in Malaysia.
Most of the hikers you will encounter are willing to help. You would be able to ask them anything about the location and trails you are considering, or if you are looking for additional guidance for hiking in Malaysia.
Plus, you could also look for hiking buddies or you could be added to a group of hikers who could possibly go to your destination at the same time as you.
If you plan to hike in Malaysia, you could join the Facebook group Hiking and Camping Around Malaysia where you will find valuable information from those who already hiked in the country.
4. Know first aid.
Since you will be outdoors and away from medical centers, you should know how to respond with first aid treatment before you go hiking. As such, you should bring a first aid kit during your hike.
Learn how to identify injuries or illnesses, and how to treat them.
Some of the common conditions during hiking that you should be familiar with symptoms and treatment are:
Dehydration
Heat exhaustion
Heat stroke
Hypothermia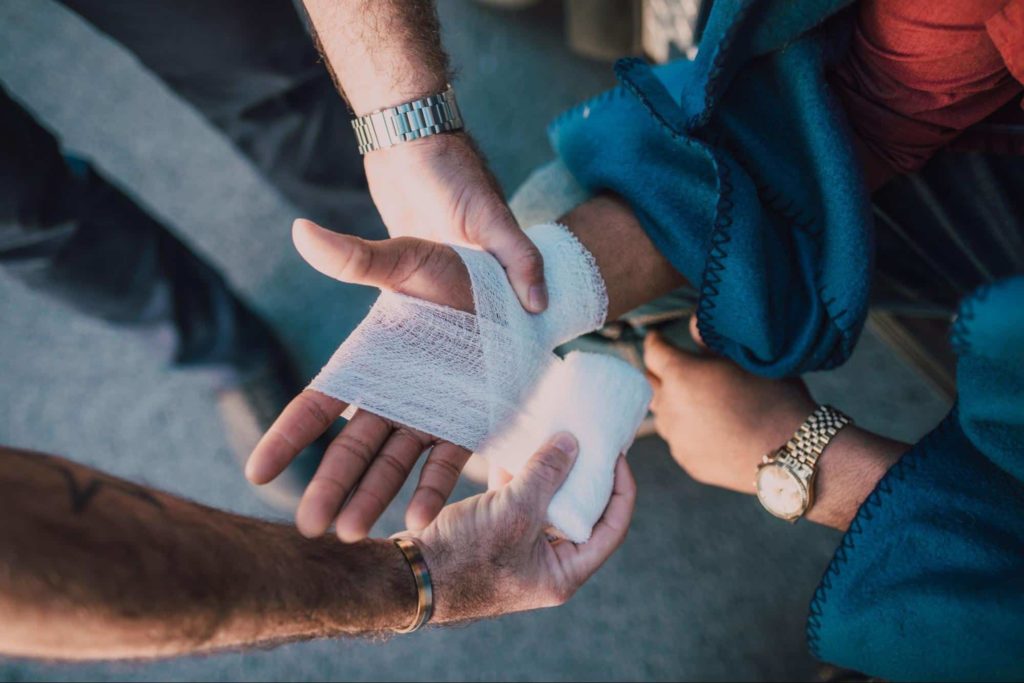 5. Prepare physically before your hike.
Your stamina and physical condition are important during hiking. You will be doing a lot of walking on uneven ground for hours or even days.
You will enjoy your hike better if you are fit and in a good physical state. Being in shape will also prevent you from being sore after hiking.
Moderate and advanced hikes would require you to work out regularly. Sometimes, you will need weeks of training for the hardest hikes.
In addition, your mind must be conditioned, especially for the difficult hiking trails that take days to finish.
6. Wear lightweight and breathable clothing and footwear.
You can wear anything comfortable for you during your hike. However, it is important to be properly dressed so you can focus on hiking and not on what you are wearing.
Lightweight, breathable, and quick-drying clothes are the best choice if you want to be comfortable when hiking in Malaysia because of the hot and humid weather. A good option is trail running shirts because of the room for movement.
However, you might need warmer clothes when you reach higher places because of the cold.
Although some prefer hiking in shorts, it is better to wear long pants when you hike in Malaysia because it will also prevent you from getting bitten by insects and leeches. Ensure that your pants allow for movement when you climb or walk, too.
Use a pair of waterproof and lightweight footwear that does not slip on the wet or muddy ground. You can also opt for fast-drying trail running shoes.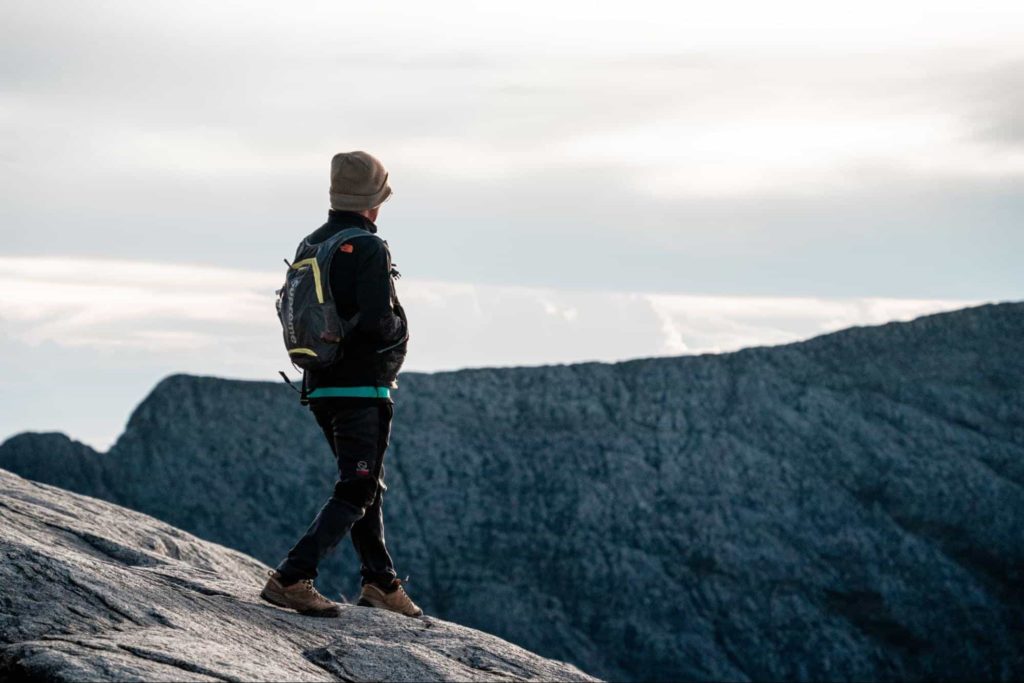 The following are additional tips you should keep in mind when choosing your hiking clothes:
Your hiking clothes should also prevent you from chafing.
Wear dri-fit clothes that will allow proper ventilation.
A waterproof jacket, poncho, or windbreaker will be handy for protection during the cold and abrupt rain.
Avoid wearing cotton because it easily gets wet but does not dry quickly. You might feel cold during your hike.
Do not wear denim because it will be uncomfortable and heavy when it gets wet.
Wear leech socks over your pants so no leech could crawl on your feet and ankles. As an alternative, you could use long soccer socks in two layers so the leech could not bite on the fabric.
Find shoes that have enough room for your toes to move in and your feet to swell while you walk.
Leather hiking boots are not fit for the hot and humid weather in the rainforests of Malaysia. These do not dry quickly.
7. Prepare your gear and other essential items.
Useful Items to Bring
What Not to Bring
• Map, compass, or GPS device

• Headlamp or handheld torch

• First aid kit and medication

• Insect or mosquito repellent

• Matches or lighter

• Enough toiletries

• Sunscreen

• Food and water

• Reusable water container

• Water purifier

• Knife and gear

• Lightweight clothes for changing

• Waterproof jacket and gloves

• Emergency signaling devices

• Waterproof bag for your devices

• Emergency shelter (for a day hike)

• Camping gear (for multi-day hikes)

• Jewelry

• Heavy jacket

• Bulky clothes and towels

• Camera with a heavy lens

• Extra gadgets
What to Bring for a Day Hike
What to Bring for a Multi-Day Hike
You need to bring fewer things when you go on a day hike than on a multi-day hike. Whether you are going to hike for a few hours or days, the following tips will help you prepare for your hike:
Use a sturdy and waterproof bag. Make sure that it can fit all your items and still remains comfortable to carry so you can focus on your hike.
Bring your gear or check ahead for rentals. Some hiking locations in Malaysia offer rentals for hiking and camping gear, while others do not.
Bring a navigation device. During a day hike, you can use offline GPS applications on your smartphone, like Relive, Maps.me, or Gaia GPS which have great coverage of Malaysia's famous trails, because a portable wifi may not work.
Ensure your phone is fully charged. Also bring a backup power bank or two for good measure.
Use a weatherproof GPS device. This is crucial for multi-day hikes since you'll need a device that can withstand various weather conditions.
Apply a mosquito or insect repellent. This is especially useful when hiking in the jungles or rainforests.
A waterproof jacket and a pair of gloves will help keep you warm in case you get cold and protect you from unexpected rains during your hike in Malaysia.
Sunscreen will also protect your skin from the heat of the sun when hiking in Malaysia.
If you will be bringing an electronic device or your identification card, pack them in a ziplock bag to keep them protected.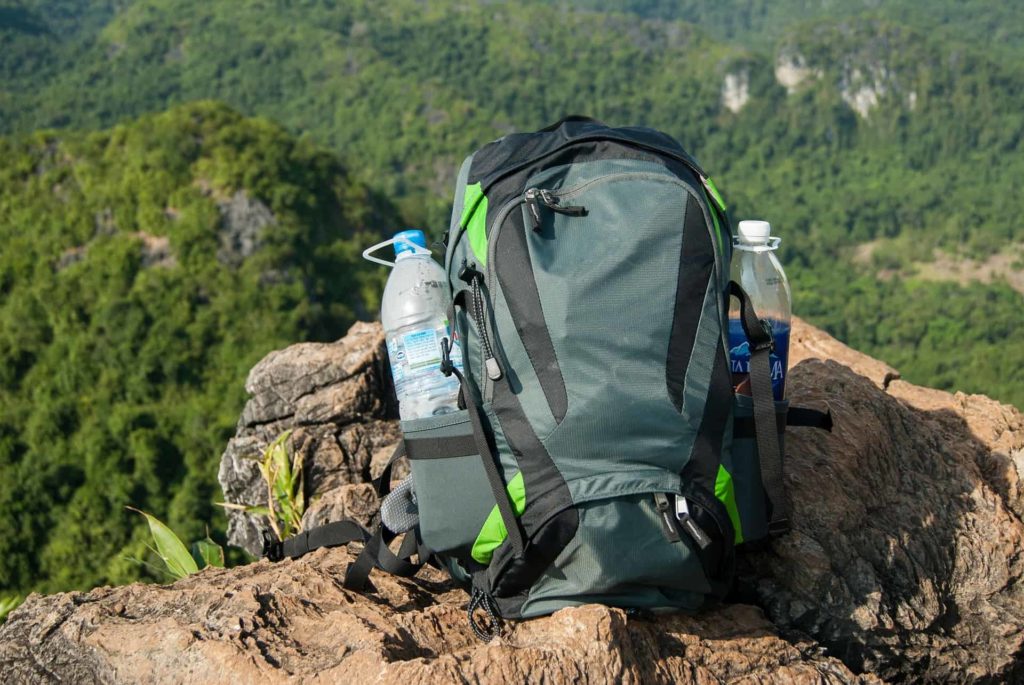 8. Secure travel insurance and hiking permit.
It is important to prepare travel insurance before your hike, particularly if you will go on an advanced trail or one that will last for days. We do not want anyone to experience a mishap or misfortune, so being covered by travel insurance is a good backup to make your trip safer.
Before hiking in Malaysia, check first with the headquarters of your destination if you need to secure a hiking permit before going so you will not encounter any problems.
For example, there is a limited number of permits released per day for hiking in Mount Kinabalu so you need to secure one early.
9. Do not hike alone.
No matter how long your hike is, never go by yourself, even if you think it is easy because you can quickly get lost or miss a turn, particularly in the jungles. In case of an emergency, you do not want to be alone so traveling with a companion will make your hike safer.
If you do not know the area, you should be joined by someone familiar with it. Enlisting the services of a local guide is the best option, or you can join other groups of hikers if you are going on a solo trip.
Be in a group of at least four people when you hike in a remote area. This is so that if someone is hurt, then one can stay with the injured while two would be able to get help.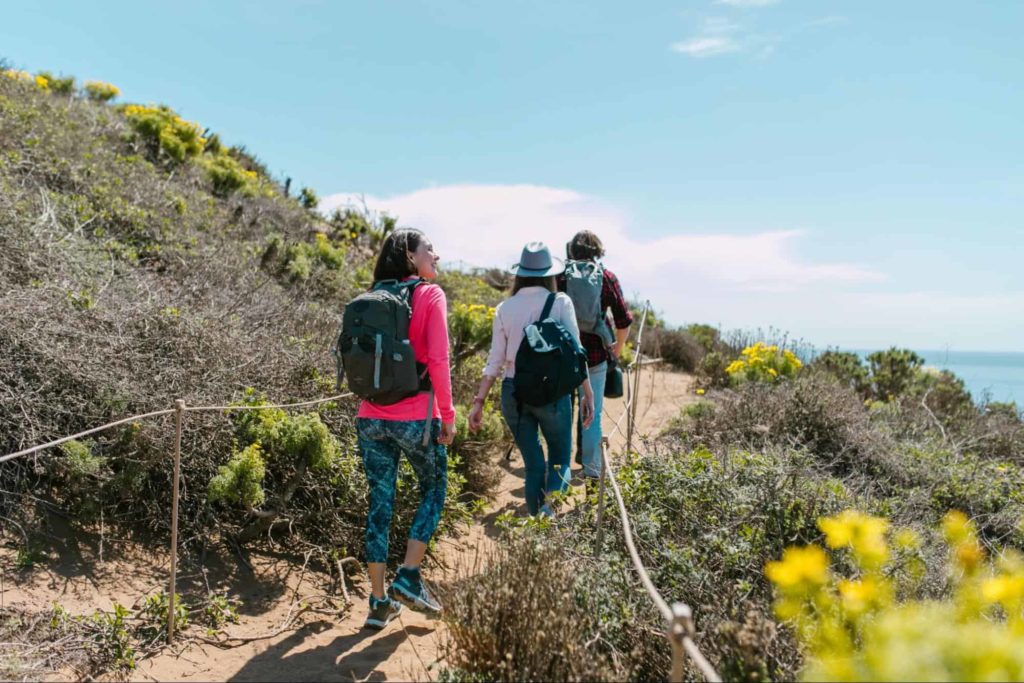 As an additional safety measure, whether you are going alone or with a group, inform a close friend or family member of the following:
Where you are going
What you would be wearing
Who you are with
When you are expecting to be back
What to do if you could not be reached
A map of your trail or route
The contact details of the headquarters of your destination
You should also register with the headquarters at your destination, inform them of your trail, and leave them your emergency contract.
By doing these, tracking you down will be easier if you would be sick or lost in the jungle.
10. Remember to stay hydrated.
Dehydration is a serious condition that can get dangerous in just a few hours when hiking. This is why you should not run out of water during your hike in Malaysia.
Make sure you are well-hydrated before, during, and even after your hike.
You would not anticipate how much water you will need. As a general rule, you should drink half a liter of water for every hour if the weather is normal, and one liter for every hour if the weather is hot.
To prevent dehydration, you should have plenty of water with you, or you could bring a water filter or water purifying tablets so you can clean the water you get at rest stops in your trail.
Filtering or purifying is necessary because of the microorganisms and waterborne parasites in the water you get that could cause illnesses, no matter how clean you think the stream is.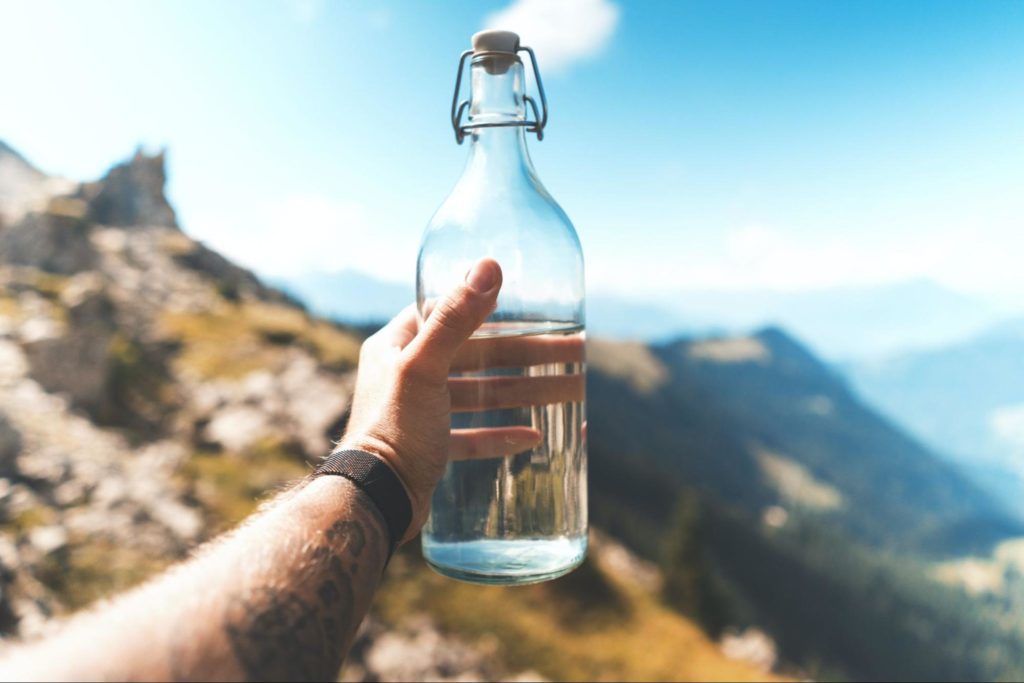 11. Save your breath and energy.
Feeling exhausted is normal when hiking and everyone experiences it because of the amount of energy that the body uses. As a result, sometimes you would become disoriented or you might lose the trail.
Because of these reasons, you should keep a pace that you are comfortable with so you could save your breath and energy, mainly if you are carrying a heavy bag. It is better than going fast and losing your energy quickly.
You should start slowly so you can enjoy your surroundings and gradually pick up on your pace as you go.
When you feel tired or low on energy, take a short break to breathe for a few minutes, sit down, and drink or have a snack to improve your energy levels. However, do not rest for a long time because it will be harder for you to continue.
12. Be respectful of nature.
Malaysians are superstitious about the supernatural world and nature. So, when you are hiking in the country, show respect to Mother Nature and its spirits.
You should also observe these hiking etiquettes to pay respect to your environment:
Practice the "leave no trace" techniques.
Do not litter and do not leave anything behind, especially garbage.
Do not make unnecessary noise.
Do not leave any markings on nature, not even on tree trunks.
Do not take things like flowers or rocks with you.
Stay on the trail and do not take shortcuts.
Do not disrespect the hikers that you run into.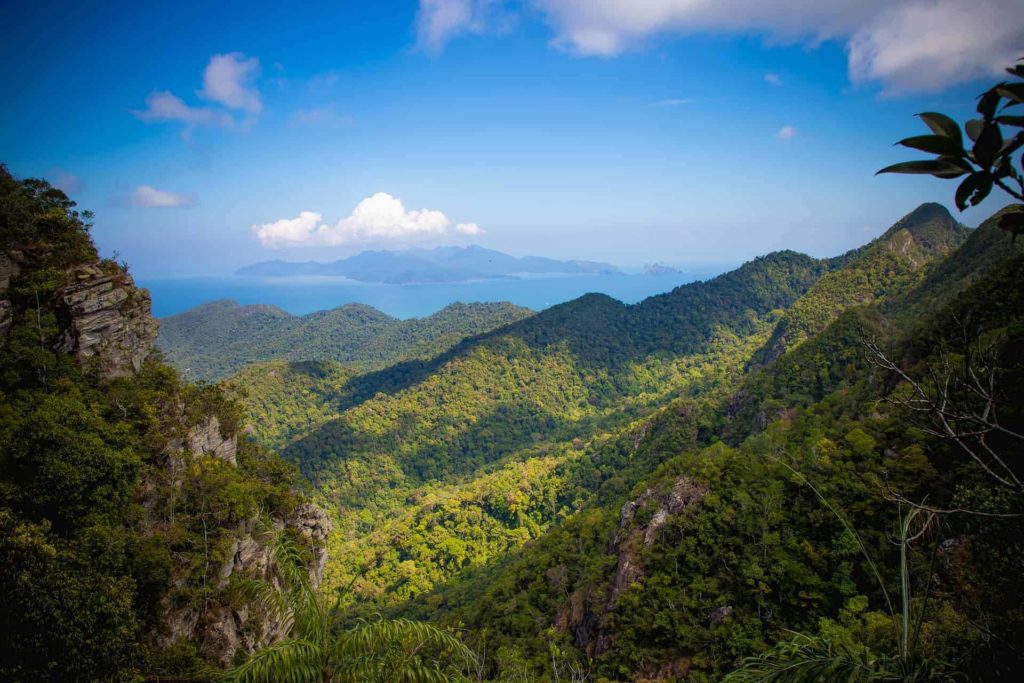 Hiking in Malaysia: Dos and Don'ts
Aside from the tips mentioned above, here are some dos and don'ts that you should keep in mind before and during your hike in Malaysia for a safer journey:
Dos
Don'ts
• Sleep early on the night before the hike

• Do warm-up exercises before you start

• Have a light breakfast

• Walk in a zigzag pattern

• Make camp early and before dark during multi-day hikes

• Drink alcohol and hike

• Hold your breath while walking

• Bury used toilet paper on the ground

• Disturb and feed wildlife

• Hike in the dark

• Talk or play music loudly
Emergency Numbers in Malaysia
Aside from the contact details of the headquarters of the location where you will hike, you should also take note of these numbers in Malaysia that you could call in case of an emergency:
| | |
| --- | --- |
| Police and Ambulance | 999 or 112 (mobile phone) |
| Fire Brigade | 994 |
| Civil Defense | 991 |
| Tourist Police Hotline | (603) 2149 6590 |
| Tourism Infoline | 1300 885 776 |
| Enquiries | (603) 2149 6593 |
FAQs about Hiking in Malaysia