The 6 Best Street Foods You Should Try in Bukit Bintang
If you're a foodie, one of the places that you should have in your travel itinerary in Malaysia is Bukit Bintang. Aside from being known as the shopping district of Kuala Lumpur, this place is also home to many stores and stalls that offer the most delicious street food in the country.
As self-proclaimed foodies, we've visited this area several times to know which street foods are a must-try, especially for tourists. Keep on reading to learn more about these delicious local street foods!
What are the best street foods in Bukit Bintang?
The best street foods in Bukit Bintang include barbequed chicken wings, satay, char kway teow and more. These locally-made dishes do not cost much and they are a great representation of what the street food scene is like in Kuala Lumpur.
However, these examples are just barely scratching the surface of what Bukit Bintang has to offer. There are several more delicacies in store for everyone and we're here to guide you through them.
1. Satay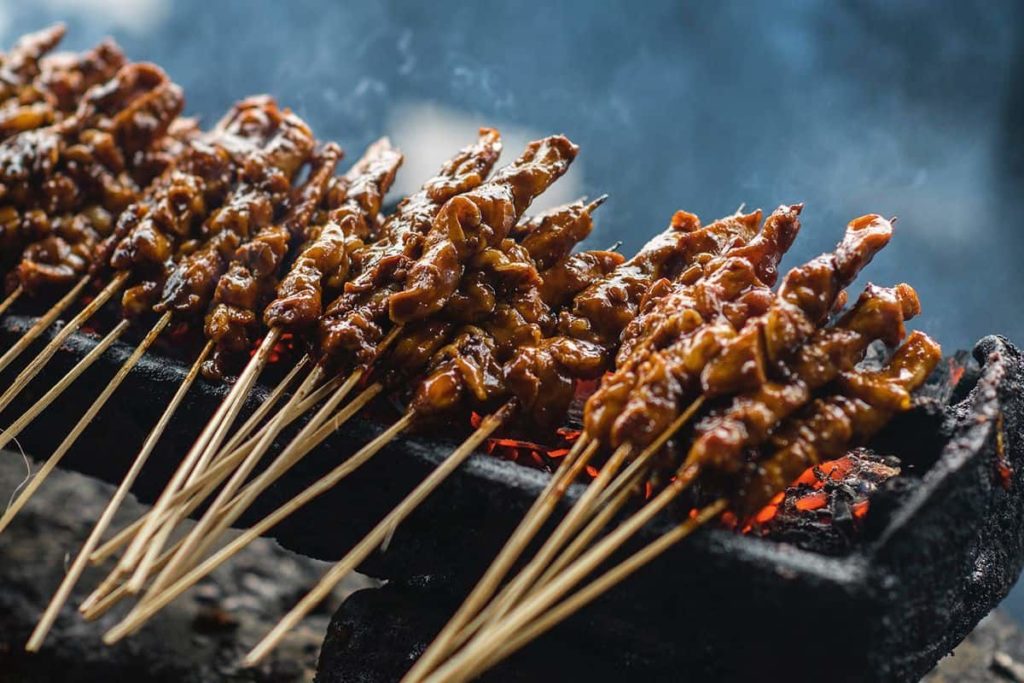 Satay is one of the most famous street food delicacies, not only in Bukit Bintang but in Malaysia as a whole. It's essentially skewered small pieces of meat that have been grilled and served alongside a special peanut sauce.
The kind of meat used in this dish includes mutton, chicken, pork and beef, all of which have been marinated before being grilled. After some time on the grill, these pieces of meat develop a smokey flavour that perfectly blends in with the taste of the sauce and the meat itself.
Its popularity is the reason why you'll find this street food being offered in numerous stalls and eateries in Bukit Bintang.
Where to Try Satay in Bukit Bintang
The best place to get satay, in our opinion, is in Fat Brother Satay Lok Lok. There are various reasons why tons of people, locals and tourists alike, flock to this humble street food spot in Jalan Alor.
One of the reasons it's a popular tourist spot is its plethora of satay that uses other kinds of meat than the usual chicken, beef, pork, etc.
A prime example of this is their duck breast which features an excellent flavour, especially when it's been given extra time in the grill to develop a crispy skin.
2. Barbecued Chicken Wings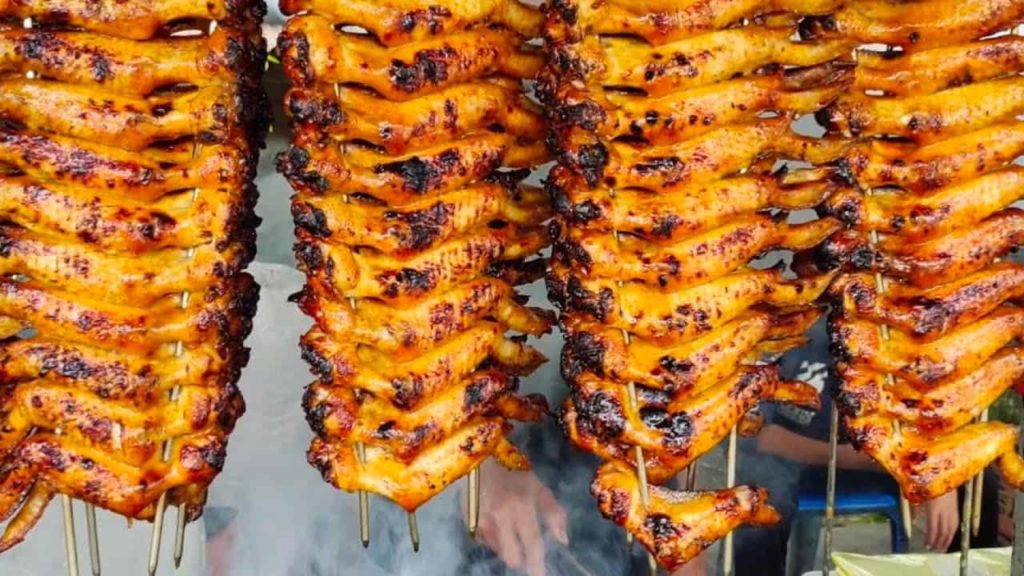 The street food scene in Bukit Bintang involves a lot of grilled dishes, and one of the perfect examples of this is their barbecued chicken wings! This is an extremely popular street food in the area, which is why you'll find rows of brightly-lit stalls grilling these delicious delicacies.
What's amazing about these chicken wings is their tender texture. This is especially true when they're given extra time on the grill which is when they develop the "fall-of-the-bone" tenderness that people know and love.
Plus, the smokiness that's been developed from the grill is a perfect addition to the overall flavourful wings. They've gained this type of flavour thanks to the in-house sauce that they're brushed with before and while they're being grilled.
Where to Try Barbecued Chicken Wings in Bukit Bintang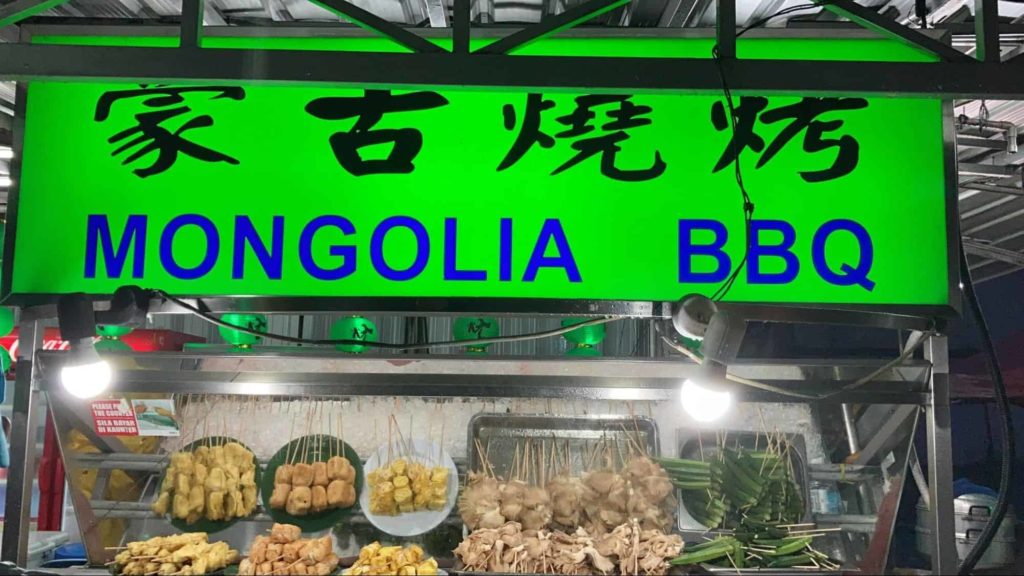 If you're looking for the best spot in Bukit Bintang that offers the most amazing barbecued chicken wings, we recommend MONGOLIA BBQ. This simple and traditional store offers a myriad of barbeque choices but their wings are the ones everyone must try.
Their wings are perfectly charred and their in-house sauce is to die for! These two factors are the main reasons why several people already fall in line outside this store a bit before they open their doors at around 5:00 PM.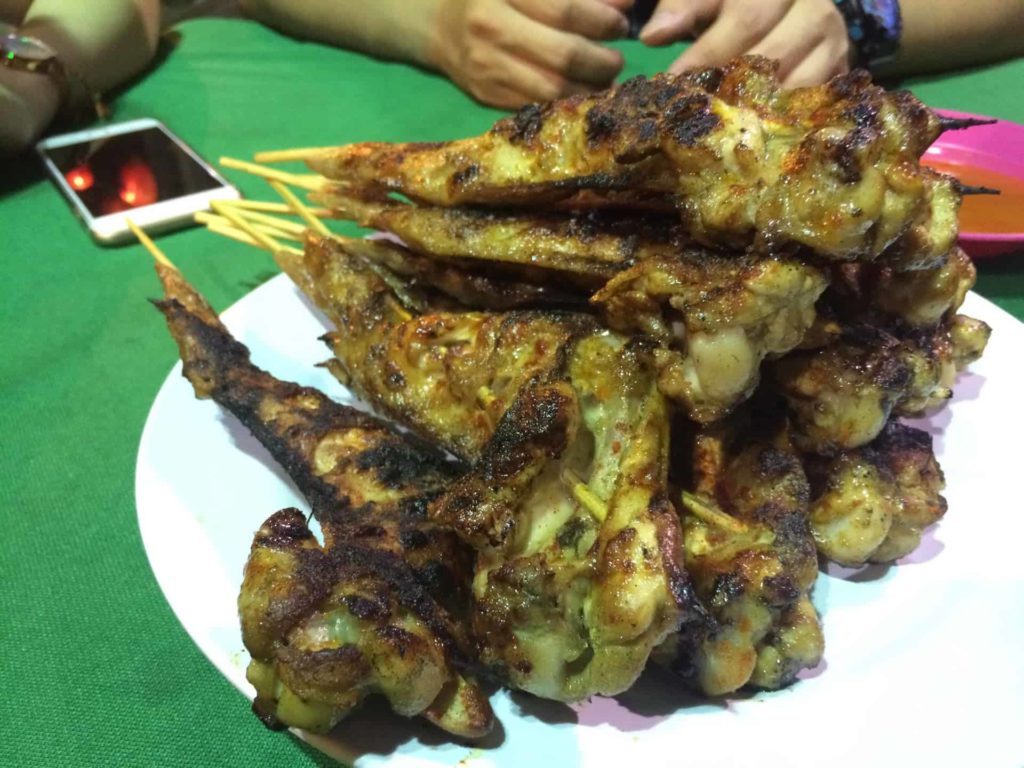 3. Coconut Ice Cream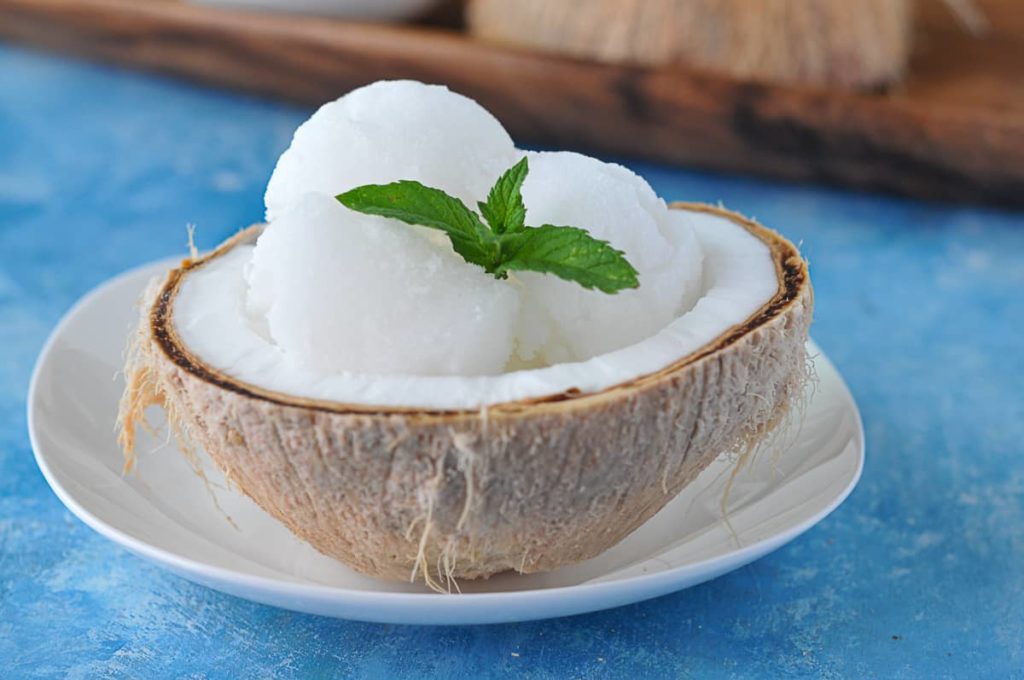 Who said street food can't be desserts at the same time? If you're looking to cap off your food crawl with something sweet, there's no better way to do it than with coconut ice cream.
Yes, there are other flavours out there that might be more famous but this particular variation is a local favourite. Whether you get it in a scoop, or a cup or have it sandwiched in a waffle, coconut ice cream is a great way to cool off while indulging in something sweet.
Where to Try Coconut Ice Cream in Bukit Bintang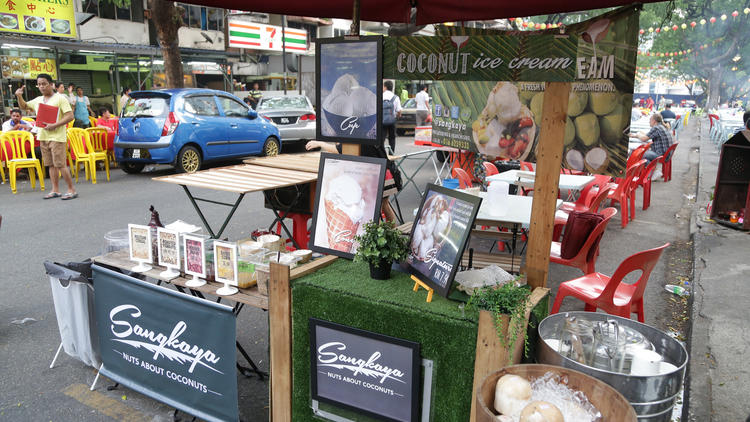 For us, the best place to get coconut ice cream is Sangkaya. They offer this dessert at a reasonable price and in different variations.
However, if you want to go for the all-out experience, you should opt for the "Signature With Four Scoops".
From the name itself, it comes with four scoops of ice cream, all of which can be the flavour of your choosing, along with some chunks of coconut meat. To top the experience off, their ice cream is served in a coconut husk.
4. Char Kway Teow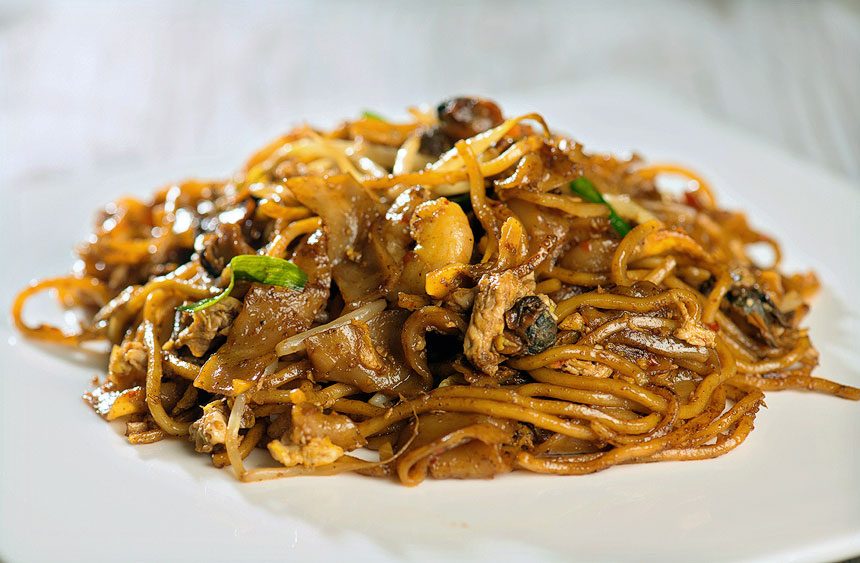 A widely beloved street food in Malaysia is char kway teow which is why it's one of the most iconic things you can do in the capital. Fortunately, you won't have trouble getting your hands on this street food as it's widely available and cheap!
Char kway teow is a dish that consists of stir-fried noodles that are mixed with various ingredients such as shrimp, bean sprouts, shrimp paste and more. The result is a delectable plate of noodles that explodes with textures and flavours upon every bite.
Where to Try Char Kway Teow in Bukit Bintang
Char kway teow is the country's national dish which is why you'll find it being served in almost every corner of Bukit Bintang or even Kuala Lumpur as a whole. One establishment, however, that people love going back to is a hawker stall called KKJ Char Koey Teow.
This humble stall is capable of churning out some of the best char kway teow in town. This can be attributed to their use of fresh ingredients, expert cooks and overall years of serving this dish.
Plus, the best part of this hawker stall is that its offerings have huge portions while maintaining a cheap price point.
5. Nasi Lemak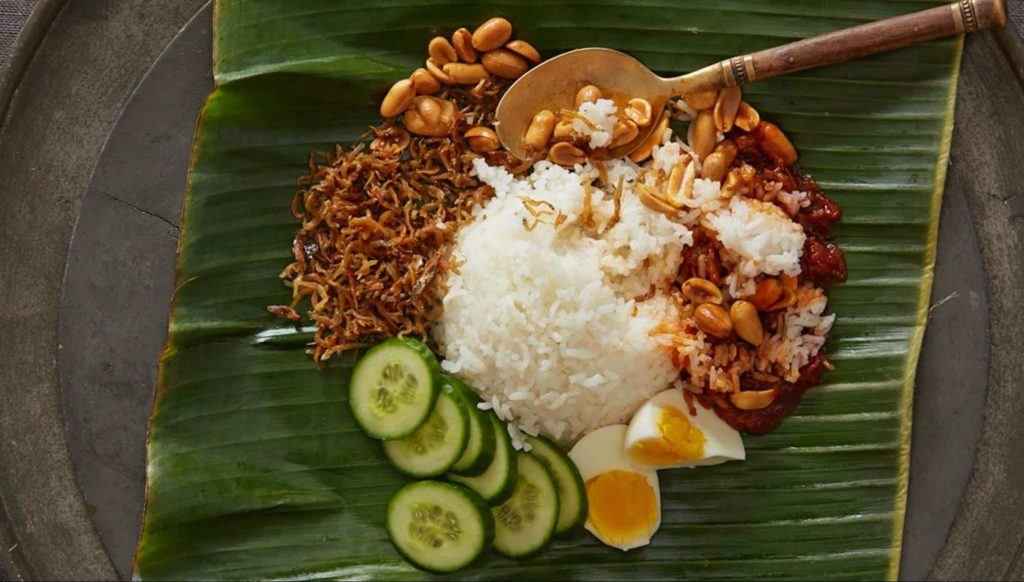 Arguably, the most popular street food in Bukit Bintang is also Malaysia's national dish which is the nasi lemak. It's so famous that it's associated with the country's cuisine every time it's brought up by people, locals and tourists alike.
Nasi lemak is a dish that isn't hard to fall in love with. The fragrant white rice that has been cooked in coconut milk along with pandan leaves is a great blank canvas for its other ingredients.
These ingredients include sambal, anchovies, boiled eggs, peanut, chicken, cucumber and more.
Where to Try Nasi Lemak in Bukit Bintang
The best place to get nasi lemak is based entirely on your preference. For us, our go-to hawker stall to eat this national dish is none other than Nasi Lemak Alor Corner.
We love this place's affordability, ambience and of course, their take on the national dish. This stall never disappoints our team with its offerings, and the experience is only made better by its friendly staff members.
6. Roti Canai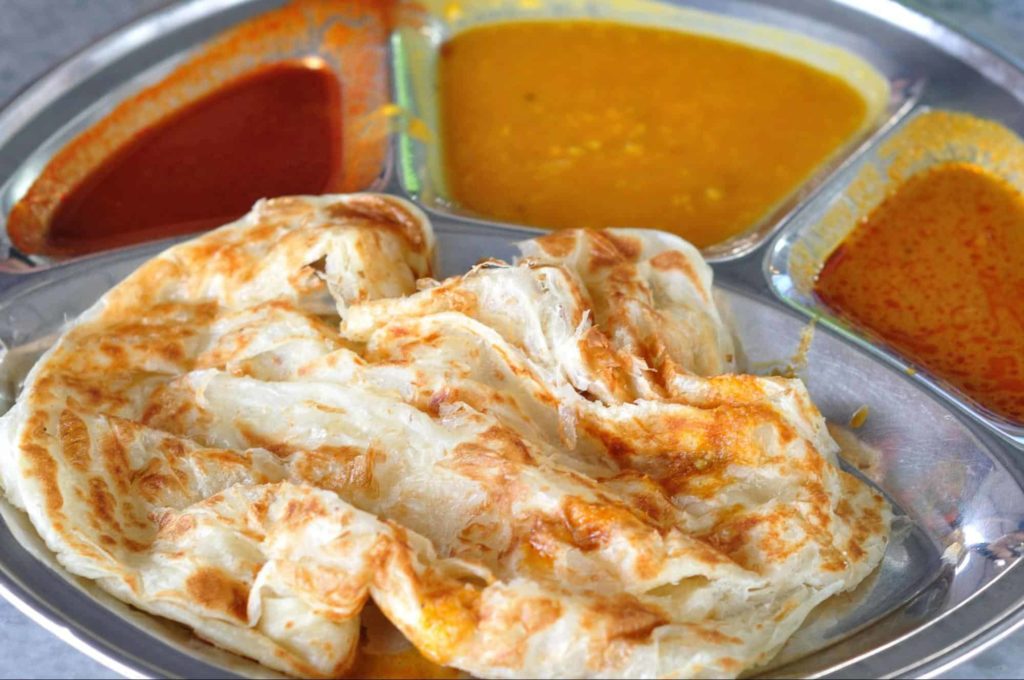 Roti canai is a quintessential part of Malaysian cuisine as it's a famous side dish that's served in most Malaysian households, restaurants and hawker stalls. They're great to eat alongside Asian curry, which is why you'll often find them being offered together in a meal.
This dish is essentially an Indian flatbread that has a slightly crispy and flaky outer shell and a soft inner texture. These texture properties can be attributed to its two main ingredients: eggs and ghee.
Where to Try Roti Canai in Bukit Bintang
You'll have no trouble looking for this dish as it's widely available across the country. If we were to recommend a place to get it, however, it would have to be TG's Bistro.
Located in the labyrinth-like street market of Bukit Bintang, this place is a must-visit for those who want to taste the most authentic roti canai.
The great thing about TG's Bistro is that it's not just the roti canai itself that feels authentic but the dining experience itself as well. It features an open layout allowing for an airy atmosphere and it features a no-frills approach to dining.
One of the things you should know about Malaysia is its bustling street food scene. When it comes to this, there's no better place to visit than Bukit Bintang.
The dishes we mentioned above perfectly encapsulate this which is why they're an important part of your visit here in Kuala Lumpur and Malaysia itself. So what are you waiting for? Visit Bukit Bintang today and indulge in these delicious street foods!
FAQs about Bukit Bintang street food