Top 8 Makeup Artists in Kuala Lumpur
Being confident isn't just about your character. It includes the best services that you can find to feel comfortable and beautiful.

Do you have a special occasion that needs the best makeup artist to doll you up? With the best makeup artists around Kuala Lumpur, you are just one step away from becoming the confident and beautiful you.
To help you decide which artist to book for makeup services, check out our list of the best makeup artists in Kuala Lumpur below.
How much do I need to pay for a makeup artist?
Makeup artists cover your aesthetic needs through cosmetics and makeup with the application of techniques and skills. These are professionals who have experience in dealing with the application of cosmetic products and makeup to suit particular events like weddings, pageants, and other events that need to beautify their clients.
Below you can find the average cost of hiring a makeup artist. Do note that costs may vary depending on the artist's fee and other related factors.
| Service | Cost |
| --- | --- |
| Full Makeup | RM 100 to RM 150 |
| Highlight and Contour | RM 10 to RM 50 |
| Lashes | RM 10 to RM 30 |
Best makeup artist in KL
To start us off, we have our selection criteria. This is what guided us when selecting the following entries for our list.
1. Agnes Yip

| | |
| --- | --- |
| Range of Service | ★★★★☆ |
| Cost | ★★★★☆ |
| Experience | ★★★★☆ |
| Products Used | ★★★★☆ |
Agnes Yip is based in Klang Valley where she specializes in wedding hair styling and makeup. She follows a strict regimen in ensuring that your once-in-a-lifetime event comes out perfect.
Aside from wedding hairstyling and makeup, she also provides other services such as makeup for creative portraits. This is where her clients can explain their motif and also allows Agens Yip to provide and match the professional quality of service.
Agnes also provides specialized services to mothers who want to have maternity photoshoots where she can use her skills to make her clients bloom. Other events that she covers are parties and events that will need her skillful hand to show the beauty in you.
Do take note that Agnes is strictly by booking only, thus she provides a form that is accessible by interested clients where they can drop their inquiries or try to book an appointment.
Although she focuses on wedding makeup, she provides service to other events and experiences as well. So if you're looking for a makeup artist, Agnes Yip we highly recommend her for you!
Specializes in wedding makeup
Provides different makeup services
Provides accessible form for questions and appointments
Strictly booking only
No flat price range available
Outdated website 
Customer Reviews:
"Wonderful and understanding"
"Hi Agnes, I just wanted to drop you a line to say a huge "THANK YOU". You are a wonderful makeup artist, who is understanding, kind and professional. You always worked with me to find the perfect look for my special day (Pre Wedding and Actual Wedding day) and was always ready to listen to my needs. My make-up was so natural and gorgeous. Loving it so much! Words can't express how grateful I am for all your help. You truly played a part in making our wedding so special!" – York Yee, review from Agnes Yip's website
Dedicated team
"3 months have passed since our wedding day and I know this has been long overdue, but Kin Weng and I would like to take this opportunity to extend our most incredible gratitude and thanks to your team for the beautiful job you have done to make our wedding day so special.
I remember that our first consultation occurred about 1 1/2 years ago at your Damansara studio. Ever since then, we had a great pre-wedding photography experience at Putrajaya Pullman and UPM. Thereafter, we successfully pulled through a very busy schedule on our wedding day.
We are thankful to your team for the beautiful bridal dresses (received many compliments from family and friends), beautiful photos, and same-day
Having looked back at our photos, we've been reminded that the success of this beautiful event was driven by the dedication and hard work of the team. Thank you all!
Wishing you all every success you deserve." – Elaine and Kin Wong, review from Agnes Yip's website
2. Makeover Loft Bridal Makeup Artist Malaysia

| Test | Info |
| --- | --- |
| BEST FOR | All-around makeup and hairstyling |
| WEBSITE | https://www.makeoverloft.com/ |
| ADDRESS | Bangsar Village 2, UGF-28A, Jalan Telawi 1, 59100 Kuala Lumpur, Malaysia |
| CONTACT DETAILS | +60 18-982 9098 |
| OPERATING HOURS | Monday-Sunday: 8 AM - 10 PM |
| | |
| --- | --- |
| Range of Service | ★★★★☆ |
| Cost | ★★★☆☆ |
| Experience | ★★★★☆ |
| Products Used | ★★★★★ |
The Makeover Loft is a place which houses established and up-and-coming professional makeup artists around Malaysia. Their wide range of makeup artists assures clients that they have the best person for every theme, requirement, and budget.
What we love about The Makeover Loft is that they provide different services that cater to different clients with different needs. Some of the services they provide are personal makeup for events, specialized bridal hair styling, and cosmetics.

For other related services, their skillful makeup artists can also offer makeup themes that complement costumes or even fashion and editorial makeup for models and pinups.
Aside from those, The Makeover Loft also provides services to actors and actresses by applying specific makeup for films and videography.
But if we are going to nitpick The Makeover Loft, the difference in the service will vary according to the client's budget as more experienced artists will be more expensive.
Overall, suppose you are looking for makeup artists who can provide different services according to their customers' demands. In that case, the makeup artists at The Makeover Loft can provide the best service that satisfies their customers!
Provides a wide range of services 
Has a range of price points to choose from
Quality can be directed according to the fee of the artist
Incurred additional cost for the company 
Customer Reviews:
Pleasant experience
"I usually like to get my makeup done because I don't trust anyone touching my face/hair. Still, this time I decided to leap with Makeover Loft, and I was over the moon with my makeup and hairdo! It was exactly what I asked for. 😭❤️ Yuni did such a great job, and I am ecstatic to have another event soon so I can use their services again. My whole experience was so pleasant & now, I won't need to search high & low for MUAs anymore because I will keep coming back here! Thank you, Josephine & Yuni! ❤️" – Melissa Parry, Google Review
Magical experience
"The moment my message was sent, that was the moment of my incredible journey to toy ROM began! Jo assigned Michelle to me, and I've nothing but praises for her. Communication is the key, and we had a great one every day until the Day. She is so articulate and puts in lots of effort to ensure that I'm the day star! Though many might say it's the power of makeup, I'll say I wouldn't be a Princess without her magical brush and sparkles. From the bottom of my heart, a big thank you to you both, Jo and Michelle. Thank you for making me the beautiful bride, and I really had a great time💕" – Diana Tan, Google Review
3. Jenny Makeup Artist & Hairdo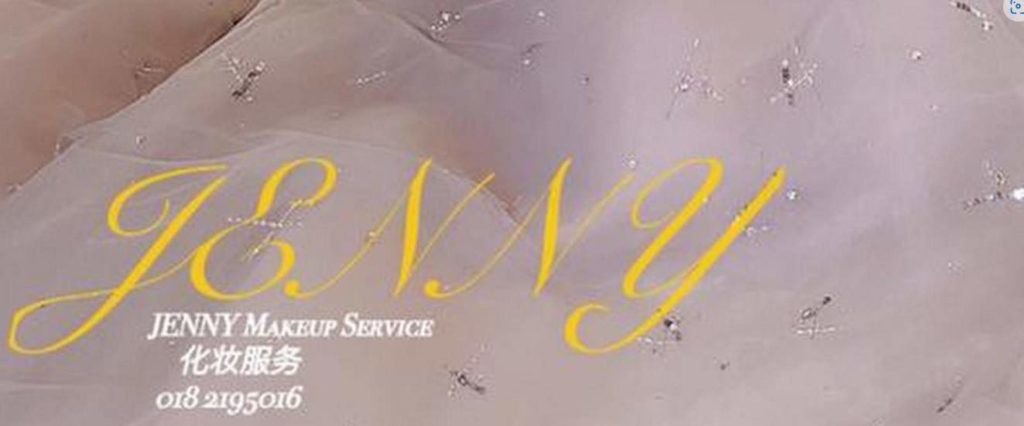 | Test | Info |
| --- | --- |
| BEST FOR | Bridal, events, modeling makeup, and hairstyling |
| WEBSITE | https://jenny-makeup-artist-hairsdo.business.site/ |
| ADDRESS | 55, Jalan Medan Putra 1 Medan Putra Business Centre, Bandar Menjalara, 52200 Kuala Lumpur, Malaysia |
| CONTACT DETAILS | +60 18-219 5016 |
| OPERATING HOURS | Monday-Sunday: 10:30 AM-8:00 PM |
| | |
| --- | --- |
| Range of Service | ★★★★☆ |
| Cost | ★★★★☆ |
| Experience | ★★★☆☆ |
| Products Used | ★★★★★ |
If you are looking for an artist that offers home service and provides all-in-one services, then we've got the perfect makeup artist just for you.
Jenny is a freelance makeup artist that can provide you with quality makeup services around Kuala Lumpur. Her offered services include both makeup and hairstyling services for every occasion.
For those who are looking for a bridal makeup artist, Jenny can provide both hairstyling and makeup services. For other circumstances such as simple dinners or personal makeup for events, you can rest assured that she will deliver the best service for her clients.
What sets her apart from others is that she skillfully provides makeup services and hairstyling as a freelancer. This gives the client the convenience of an all-in-one hairstylist and makeup artist.

Moreover, with this kind of arrangement, there is a higher chance that your hair and makeup will complement each other to raise your overall beauty!
Although she only provides her services through booking, overall, if you are in need of a trusted freelancer to do your makeup and hair, do not fret as Jenny will be the best choice for you!
Highly trained and licensed doctors and medProvides a wide array of services in both makeup and hair for those looking for a bridal makeup artist styling
Has worked with different clients from individuals, models, and actors 
Service is only done through booking
No flat pricing found
Customer Review:
Good Service
"She is a very good service & friendly person! Friends who want to find her, I guarantee you are satisfied💓 "- Candice Wong, Google Review
Nice and Beautiful
"The makeup artist is very nice.. The makeup is also beautiful👍👍" – Abby Chay, Google Review
4. Sarah Khoo Make-Up & Hair Artistry Malaysia Kuala Lumpur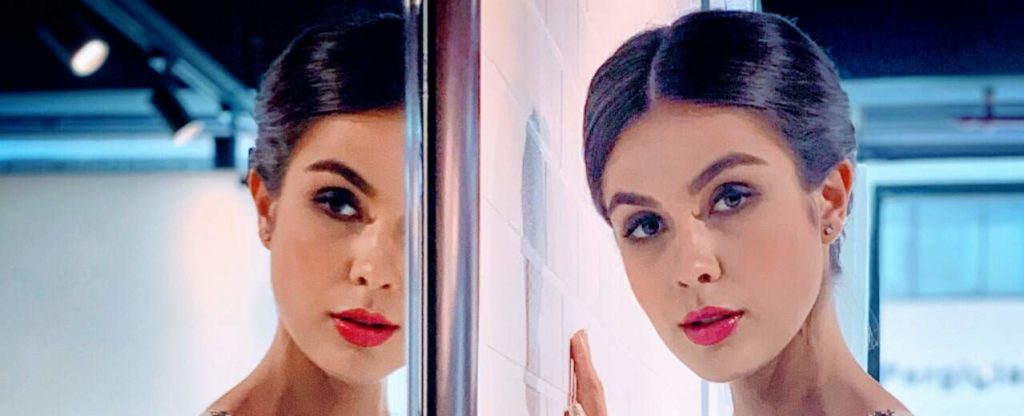 | | |
| --- | --- |
| Range of Service | ★★★★☆ |
| Cost | ★★★☆☆ |
| Experience | ★★★★★ |
| Products Used | ★★★★☆ |
If you need a well-known makeup artist that has an extensive experience through their wide range of clients, you might want to check Sarah Khoo out!
Sarah Khoo is a makeup artist and hairstylist that is known for her partnership with big brands in Malaysia. Her skillful hands have worked with big brands and companies such as Canon, Coca-Cola, NBC Today Show, McDonald's, and more.
She caters to different events such as fashion editorials where she takes care of models and covers girls. She also provides specialized makeup services for actors and actresses in film and television.

Aside from those, she also caters to runway shows, parties, formals, and other events that need makeup services for her clients.
However, do take note that you won't find any pricing on her website. Interested clients will need to contact her directly to inquire about pricing and book an appointment.
What makes her special in this list is her extensive experience with over 20 years in the industry. She is well-known and has worked with various companies and individuals, which can help assure prospective clients that she can deliver the best makeup service quality.
20 years in the makeup service industry 
Has worked with well-known brands and companies
Provides a wide range of services
No pricing available
Outdated website 
Customer Review:
Reliable, Professional & Friendly
"I have worked with Sarah for her makeup services as well as engaged her flowers & balloons services for my daughter's 100 days celebration and she is: Reliable, professional & friendly! The prices are reasonable and most of all she delivered what we need on time at the last minute. Highly recommended." – Wai Hoong Wong, Google Review
Understanding professional
"Sarah is a very thoughtful & skillful makeup artist. I have been engaging her services for events, ROM, and even my wedding. She is very understanding, and professional and takes pride and care in her skills." – Li Lian, Google Review
5. Âme Makeup Studio

Test
Info
BEST FOR
Bridal makeup, personal, lash health
WEBSITE
http://www.amestudio.com.my/
ADDRESS
60-1, Jalan Tasik Utama 5, Sungai Besi, 57000 Kuala Lumpur, Wilayah Persekutuan Kuala Lumpur, Malaysia
CONTACT DETAILS
+60 18-203 5816
OPERATING HOURS
Monday-Friday: 11 AM - 5 PM

Saturday: 11 AM - 2 PM
| | |
| --- | --- |
| Range of Service | ★★★★☆ |
| Cost | ★★★☆☆ |
| Experience | ★★★★☆ |
| Products Used | ★★★★★ |
If you are looking for makeup artists that specialize in natural themes and colors, Âme Makeup Studio is one of our best recommendations for you!
Âme Makeup Studio is formed by makeup artists and beauticians that provide professional makeup services and hairstyling.
They provide different services such as bridal makeup and personal makeup for events and occasions. What sets them apart from others is that the cosmetic and hair products are all selected for their longevity.

Their products are handpicked to ensure that your next photography session will capture the beautiful you.
Aside from makeup and hairdo services, they also provide manicures, pedicures, and lashes extensions to seal the deal and reach the best version of your beauty.
It would have been better if they could provide pricing and a quote form for clients to ask questions related to their services.
Also, the listed makeup artists have the shortest business hours open.
In conclusion, if you are looking for makeup artists to beautify your face for special events, Âme Makeup Studio can provide you with quality and hassle-free service!
Specializes in natural-looking makeup
Products are long-lasting
Provides hairstyling services
No pricing available
No quote form available 
Closed on Sundays, short business hours 
Customer Reviews:
"Aesthetics are classy, minimal, and simple!"
"Did my bridal makeup for the church ceremony and dinner, and love it! MUA Beatrice has provided helpful suggestions, is patient in taking me through the options, and is professional. Their aesthetic is classy, minimal, and simple with the enhancement of your features. I would have them do my makeup in the future 💖" – Vivian Yap, Google Review
Highly recommended!
"One-stop service for makeup & hairstyling, eyelash lifting & extensions, etc. Friendly & professional makeup artist. Highly recommend!" – Wai Chi, Google Review
6. Amlicia Makeup Hair
SERVICES
Bride Session Packages
Registry of Marriage
Touch up package
Pre-wedding package
Personal makeup package
WEBSITE
http://amlicia.com
ADDRESS
A-09-05 Damai Hillpark, Jln Damai Perdana 6/1F, Bandar Damai Perdana, 56000 Cheras, Wilayah Persekutuan Kuala Lumpur, Malaysia
CONTACT DETAILS
[email protected]
+60 11 3945 3943
OPERATING HOURS
Monday – Friday, 9:00 AM – 5 PM
| | |
| --- | --- |
| Range of Service | ★★★★☆ |
| Cost | ★★★★☆ |
| Experience | ★★★★☆ |
| Products Used | ★★★★☆ |
On one of the most important events of your life, your wedding day, you can count on Amlicia and her talented team to help you transform into the most stunning and confident bride. Feel secure knowing that they have the knowledge you need for hair and makeup because they have more than 12 years of experience in wedding hair and makeup both locally and internationally.
They offer a complimentary makeup trial with every wedding package to ensure we help their clients achieve a bridal makeup style that complements their features, personality and the theme of the wedding.
Their extensive skin knowledge allows them to help our clients with better skin prep by identifying their skin type and complexion and addressing their concerns so they will glow incredibly on the big day.
They are best known for their classic, timeless, natural hair and makeup style, especially in Asian makeup artistry. Alison, their founder, is a bridal makeup professional with over 12 years of expertise in Asian wedding hair and makeup in Malaysia and Sydney, Australia.
She was the only Malaysia-based makeup artist directly taught by Amy Chan Hair and Makeup Artistry (Sydney's Best Asian Wedding Hair and Makeup Company) throughout the years, and she toured extensively around Australia for her hair and makeup job, including the Gold Coast, Melbourne, and Perth.
Throughout the years, she amassed a plethora of experience in Asian and Caucasian makeup artistry and ultimately rose to become one of the most in-demand makeup artists for Sydney weddings.
Experienced makeup artists
Affordable rates
Provides a variety of professional marriage photography packages
Customer Reviews
She took the time to listen to exactly how I wanted my hair and makeup done
"Alison is one of the best makeup artists I've had the pleasure of working with. She took the time to listen to exactly how I wanted my hair and makeup done, and I felt so beautiful all the event night! So many compliments from my friends! Thanks Alison! I would highly recommend her!" – Xin Wei Tan
I felt so lucky to have Alison do my hair and make up for my wedding day.
"I felt so so lucky to have Alison do my hair and make up for my wedding day. She is easy to communicate with, quick at replying to messages and it was easy to talk to Alison about the different hairstyle and make up looks I'd like for the special day. I can be particular about what I'd like but Alison is super experienced and made really great suggestions on what would suit me best. The hair and make up was absolutely amazing!! I received so many compliments throughout the day, and the make up and hair lasted the whole day! It still looked great at midnight, l was so reluctant to remove everything. I would highly highly recommend Alison for anyone who needs special occasion or wedding hair and make up. Thank you so much for all your hard work Alison!!" – Sharon Xu
7. Yen Makeup
| | |
| --- | --- |
| Range of Service | ★★★★☆ |
| Cost | ★★★★☆ |
| Experience | ★★★★☆ |
| Products Used | ★★★★☆ |
Yen Makeup's services primarily revolves around bridal makeup and hairdo services. Yen, the owner and founder, is a professional makeup artist located in Malaysia's Kuala Lumpur. Her services are available across Malaysia and internationally.
She offers expert makeup services for weddings, pre-weddings, rehearsal dinners, stage performances, events, and photography. Yen believes that perfect cosmetics would improve personal traits and make them appear attractive. Yen specializes in the Air Brush method, which emphasizes natural perfect skin to guarantee you look wonderful and are a delightful bride on your important day.
Yen also insists on using high-quality cosmetics like Makeup Forever, Bobbi Brown, Shu-eumura, NYX, CLEO, and others. Yen will be pleased after transforming you into a more attractive and attractive person.
Uses high-quality makeup
Affordable rates
Experienced makeup artists
8. Private Colors Beauty & Makeup
SERVICES
Makeup & Hairdo Service
Eyelash Extension Service
Eyebrow Trimming
Bridal Makeup Service
Service For Corporate
Photoshoot Service
WEBSITE
http://privatecolorsacademy.com
ADDRESS
3D, Nadayu Dagang 28,Jalan PJS 11/7,47620 Subang Jaya, Selangor.
CONTACT DETAILS
Office: +603-56111127
WhatsApp: +6012-3447738
[email protected]
OPERATING HOURS
Tuesday – Sunday, 11:00 AM – 8 PM
| | |
| --- | --- |
| Range of Service | ★★★★☆ |
| Cost | ★★★★☆ |
| Experience | ★★★★☆ |
| Products Used | ★★★★☆ |
Casey Gooi, a professional makeup artist and trainer with over a decade of expertise in the business, launched Private Colors Beauty & MakeUp Academy. The Academy was formally founded in 2016, and it offers a wide selection of professional makeup and beauty courses with content tailored to meet professional standards.
The Academy provides a venue for students to achieve important professional qualifications such as the SKM (Sijil Kemahiran Malaysia) certificate and other relevant profession certificates. They are committed to providing high-quality education and producing field-ready professionals.
Among the services they provide they especially excel on their makeup and hairdo service. They offer an inclusive custom of full makeup and hairstyling. They have 3 types of makeup and hairdo service which is their day makeup for work, interview, etc, night makeup for dinner, party, etc, and occasion makeup for events.
Experienced makeup artists
High-end facilities
Also provides a variety of courses relating in makeup and hairstyling
Customer Reviews
Would recommend people to come here to learn or get their makeup done
"First coming to this place, everyone looked intimidating but once you get to know the teachers and students they are super friendly. The environment is cozy and welcoming. Feels very relaxing studying here. Their makeup skills is very Impressive. Would recommend people to come here to learn or get their makeup done." – Leera Quinn
The lecture here good and friendly, likes to share all knowledge to me.
"I have zero knowledge in made up. after attend the class here, I learn how to do makeup even the basic of cleaning. The lecture here good and friendly, likes to share all knowledge to me. I would like to say thank you to him. Because of him, I like to made up especially when I go out. I have confidence to present myself. Thank you " – Alice Hue
FAQs about makeup artists and services