The Top 5 Laptops for Students in Malaysia
Today, a laptop is the main tool students need to be able to catch up in school. Depending on your program, you'll need a laptop that can accommodate your workload with minimal maintenance requirements so read on and conquer this school year!
So you've set your academic goals and you're committed to acing your exams and college requirements this year. To do that, you'll need a reliable companion so we went to find the top laptops for students in Malaysia.
The Top Laptops for Students in Malaysia
We understand that there are just a lot of things to consider when you're in school: tuition fees and living expenses. These top laptops for students in Malaysia vary in cost, features, and performance to make sure we gave you the best options!
1. Acer Swift 3 | SF316-51-55XB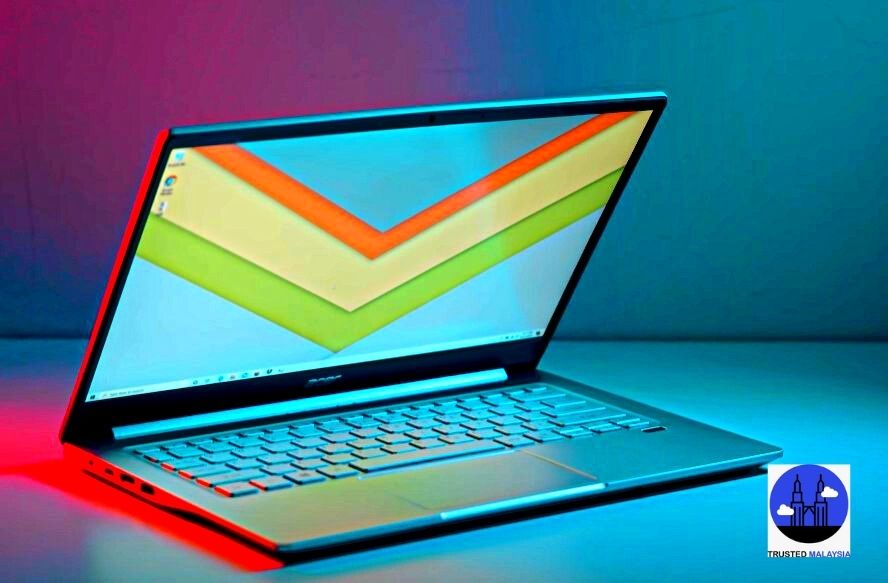 Price: RM 3,699
| | |
| --- | --- |
| Operating System | Windows 10 Home |
| CPU | Intel® Core i5-11300H |
| GPU | Intel® Iris® Xe Graphics |
| RAM | 8 GB |
| Storage | 512 GB PCIe NVMe SSD |
| Display | 16.1", 1920 x 1080 Full HD, IPS |
| Weight | Approx. 1.7kg |
| Ports | HDMI, USB 3.1 (3.1 Gen 2) Type-A, USB 3.1 (3.1 Gen 2) Type-C |
| Colors | Steel Grey |
| Warranty | 2 years |
If you're looking for a portable laptop, The Acer Swift 3's thin and lightweight design will definitely get you interested. With it being only 1.7kg and 16.1 inches, it's not all that difficult to bring around.
For online classes, it's a pretty solid laptop since it's a great multitasker that doesn't slow down even with multiple windows open and it lasts up to 7 hours. You can also do two tasks side by side because of the wide display.
There's also not much to complain about when it comes to light gaming, video editing, and photo editing with this laptop. You can do all these three without experiencing any irritating hang-ups.
It has a high-power H-processor which means it has high-performance graphics. The webcam is also an HD one with 1280 x 720 resolution & Super high dynamic range imaging (SHDR) which is good enough for Zoom meetings.
Now, according to some reviews we'd like to point out that the downward-facing speakers and microphone aren't the best quality, which is understandable given the price. If you'd like to use this laptop for tasks like streaming during your time off, we suggest getting these external accessories.
It has a local two-year warranty with a 1st year International Travelers Warranty. Also, purchasing this laptop will get you a free laptop and a chance to win one of Acer's gifts through their gift redemption!
Affordable
Lightweight
2-year warranty
Fingerprint scanner
Comes with free backpack + gift redemption
Only available in one color
Complaints about speaker and microphone quality
Customer Reviews
Here's an excerpt from a review left by Joshua Goldman on the Acer Swift 3:
"The star of the Acer Swift 3 is certainly the processor. It's more performance than you'd get in the past for the money. But what makes this laptop an easy recommendation is that you're getting that speed plus good battery life and in a 2.7-pound aluminum body at a fair price. " -Joshua
2. Dell XPS 13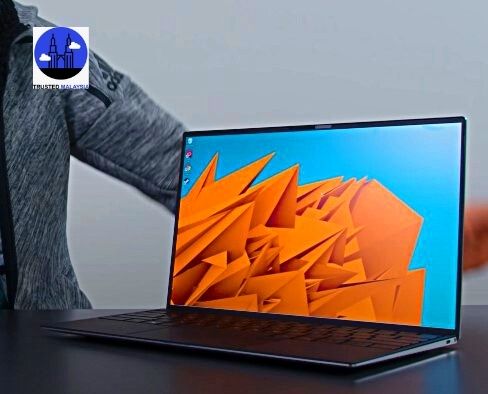 Price: RM 6,698.99
| | |
| --- | --- |
| Operating System | Windows 10 Home Single Language (64bit), Windows Pro (64bit) English |
| CPU | Intel® Core i7-1165G7 |
| GPU | Intel® Iris® Xe Graphics |
| RAM | 8 GB |
| Storage | 512 GB CL35 M.2 SSD |
| Display | 13.3″, 1920 x 1080 Full HD, InfinityEdge Non-Touch Display |
| Weight | Starting at 1.16 kg (2.6 lb) non-touch, 1.23 kg (2.7 lb) touch |
| Ports | 2 Thunderbolt™ 4 ports with Power Delivery/DisplayPort, 1 USB 3.2 Gen 2 Type-C™ port with Power Delivery/DisplayPort, 1 Headset (headphone and microphone combo) port |
| Colors | Platinum Silver with Black carbon fiber palm rest |
| Warranty | 1Y Premium Support and Onsite Service, 1Yr Accidental Damage Service |
Though having a hefty price tag, the Dell XPS 1 (9305) more than makes up for it because of its powerful specs packaged in a sleek, lightweight exterior.
Backed up by an 11th gen i7 processor with an integrated GPU and a 512GB SSD, it's safe to say that it can handle all manners of online learning software you'd need and then some. You can even sneak in a gaming session or two while you're taking a break from your studies.
Now, you know how when you're outdoors and it's way too bright so you can't see your screen? This Dell laptop won't give you that problem because it has a 400-nit brightness so you can study whenever and wherever instead of being chained to your desk in your room.
This goes hand-in-hand with their vibrant display colors so you can see everything clearly which makes it perfect for when you need to create posters or videos for class. The microphone and speakers are all decent enough to not require external accessories during your online classes, so that's going to save you some money.
However, like most Dell laptops, the webcam isn't that good with a resolution of 720p which makes it mediocre at best even but it's good enough for conference calls.
This laptop comes with 1-year premium support and onsite service warranty and 1-year accidental damage service.
Lightweight
Good display (brightness, color)
Good audio output and input
Webcam is good enough for Zoom/Skype
Limited ports
No fingerprint reader
Only available in one color
Customer Reviews
Here are some of Jackie's thoughts on this Dell laptop:
"The Dell XPS 13 (2020) is one of the very premium laptops that are truly worth the (high) price even if it might be outside your original budget. It may not be the perfect machine, but it's as close as you're going to get for one, especially if you're looking for a premium laptop that won't let you down, no matter your workload." -Jackie
3. MSI Modern 15 A11M 077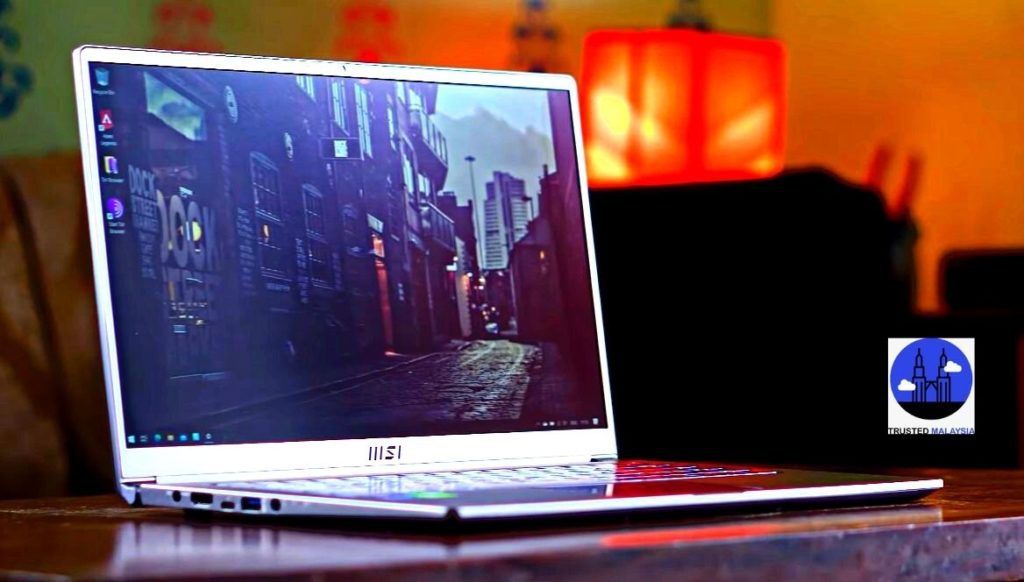 Price: RM 3,699.00
| | |
| --- | --- |
| Operating System | Windows 10 Home Single Language (64bit), Windows Pro (64bit) English |
| CPU | Intel® Core i7-1165G7H |
| GPU | Intel® Iris® Xe Graphics |
| RAM | 8 GB |
| Storage | 512 GB CL35 M.2 SSD |
| Display | 15.6″, 1920 x 1080 Full HD, IPS |
| Weight | 1.60kg |
| Ports | 1x Thunderbolt 4, 2x USB 3.2 Gen 2, 1x USB 3.2 Gen 1, 1x HDMI, 1x Micro SD slot, 1x mic/headphone combo jack |
| Colors | Carbon Grey, Beige Mousse, Bluestone |
| Warranty | 1 Year |
MSI Modern 15 A11M 077's price-performance ratio is one that attracts a lot of people who are on a budget but still don't want to compromise on quality.
This 15-inch laptop with a weight of just 1.6kg is one of the lightest and most portable laptops we have on this list. We find this to be a key factor for students because you spend a lot of time walking around with this laptop in your side bag or backpack.
Its HD graphics make it ideal for photo and video editing as well as gaming. If you want to do a bit of gaming, you'll be happy to know tha it can play triple-A titles at medium to low-level graphics, but you may encounter lower performance at higher graphic settings.
The webcam is a mediocre low-resolution one so be sure to add a webcam purchase to your budget. In quiet environments, the built-in microphone and speakers are good enough to be able to participate in class well.
It also has a Thunderbolt 4 port that allows you to rapidly charge your other devices like your phone or tablet while you do your other schoolwork.
When you purchase this laptop on Lazada, you can avail of the flexible installment plans that start at as low as RM 308.25/month for 12 months. It also comes with a one-year warranty.
Lightweight
Available in 3 colors
Installment plan available
Audio output and input are decent
Mediocre camera
No fingerprint reader
Customer Reviews
Here's a review by Akash who is a laptop enthusiast that regularly writes reviews:
"With a price tag of Rs.70990, this laptop is a sure winner in all aspects. Be it for content Creation. entertainment purposes and business purposes as well. The Thin lightweight form factor helps in portability as it weighs only around 1.6kgs. The metal body protects the laptop from any shocks as well as keeping the laptop cool. The 15.6″ IPS display gives a wide view experience. You can run various photo and video editing software on this laptop. Since this is a 15.6″ variant of the Modern series, you will be able to upgrade the RAM and the SSD separately as there are one empty slot left for each component." -Akash
4. Lenovo Yoga 7i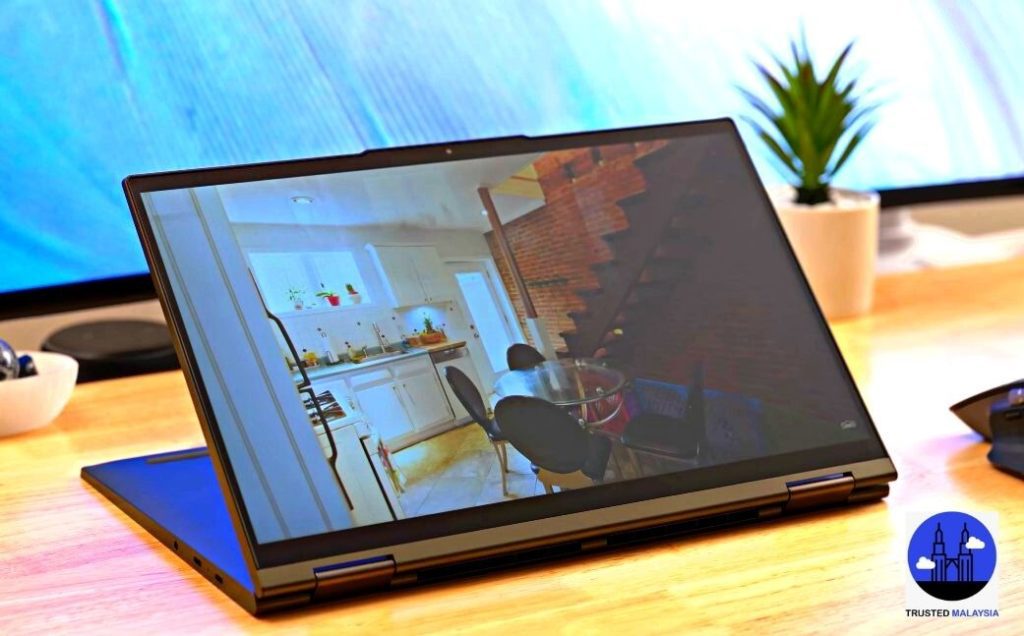 Price: RM4,623.53
| | |
| --- | --- |
| Operating System | Windows 10 Home 64 |
| CPU | 11th Generation Intel® Core i5-1135G7 |
| GPU | Integrated Intel® Iris® Xe Graphics |
| RAM | 8 GB DDR4 |
| Storage | 512 GB M.2 2242 SSD |
| Display | 14.0" Full HD 1920×1080 IPS |
| Weight | 1.43 kg |
| Ports | USB 3.1 Gen 1, 2x USB-C (Thunderbolt 4/ PowerDelivery/ DisplayPort/USB 4.0), Headphone / mic combo, NOVO hole |
| Colors | Slate Care, Dark Moss |
| Warranty | 2 Years |
If you're an art student or a student who likes to do their readings on a tablet, this 2-in-1 Lenovo Yoga 7iis a good option for you! It has a 360-degree hinge that allows for transformation from tablet to laptop without you having to worry about misplacing the keyboards unlike if it were a detachable keyboard.
It boasts 12GB of RAM, a 512GB SSD, and runs on an i5-1135G7 processor which makes it possible to have multiple apps and Chrome tabs open without it slowing down too much. This also makes it ideal for video editing and photo editing.
The webcam has a 720p resolution so it's not that great, but there's a privacy shutter installed in the laptop that you can use when you aren't on call. The speakers are a front-facing Dolby Atmos Speaker System and the microphone is also good enough that you don't need to buy an external one.
When fully charged, this laptop can last up to 10 hours and it only takes around 1.5 hours to fully charge it so that's a pretty good ratio. Another feature this laptop has is a fingerprint reader so you don't have to keep on inputting your password.
Note that this laptop comes with a two-year premium care warranty.
Long battery life
Fingerprint reader
Available in two colors
Privacy shutter for camera
Good quality audio input and output
Low-quality camera
Display isn't that bright
Customer Reviews
Take some time to look at this review left by Robert on the Lenovo Yoga 7i:
"Great computer–compact, solid, powerful. I bought this to replace a 6 year old Toshiba Satellite 14″. This is smaller and lighter despite having the same screen size. The battery life is great–I can work all day without worrying about plugging in. I was indifferent to the fact that it bends backwards to make a tablet when I bought it, but I'm finding that I like that feature as well and using it more than I thought I would. The combination of a fast processer and solid state drive makes this laptop very quick and nimble. I keep my laptops for many years, and I am looking forward to doing the same with this one." -Robert
5. Huawei MateBook D14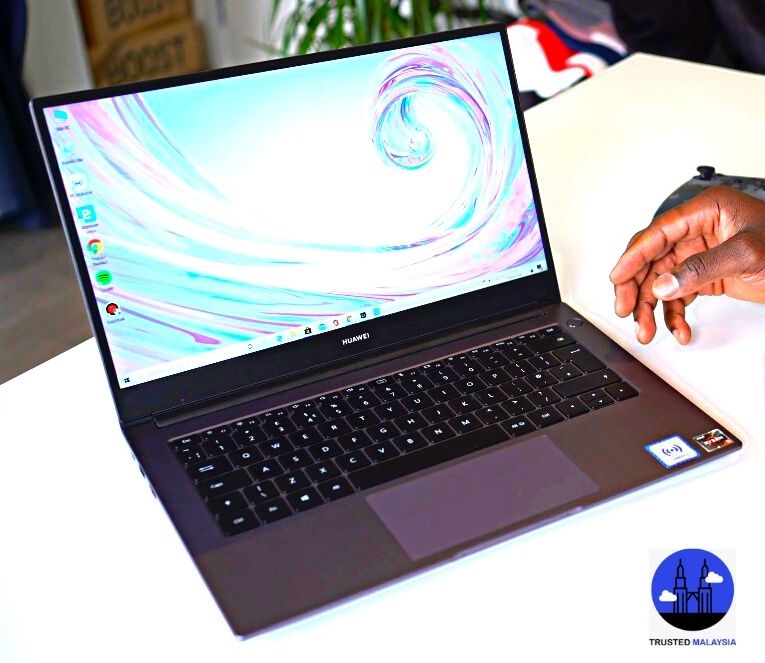 Price: RM2,699.00
| | |
| --- | --- |
| Operating System | Windows 10 Home Edition (64-bit) |
| CPU | Intel® CoreTM i3-10110U |
| GPU | Intel® UHD Graphics |
| RAM | 8 GB DDR4 |
| Storage | 256 GB NVMe PCIe SSD |
| Display | 14″, 1920 x 1080 Full HD, IPS |
| Weight | 1.38 kg |
| Ports | USB-C x 1 (You can transfer data, charge your MateBook D 14 using this port.), USB 3.0 (USB-A) x 1, USB 2.0 (USB-A) x 1 HDMI Port: HDMI x 1 |
| Colors | Mystic Silver |
| Warranty | 1 Year Local Manufacturer Warranty |
Huawei MateBook D14 is one of Huawei's mid-range and lightweight (1.38kg) laptops with premium-grade features at an affordable price. First, let's talk about the speed brought on by its 8GB RAM and 128GB SSD configuration.
As a student, you're definitely bound to have more than a few applications or tabs open at the same time and that's no problem with this laptop. It doesn't affect the speed or performance at all.
This laptop offers a full suite of ports which makes it ideal for people with a lot of accessories like extra monitors, microphones, headphones, and more. This makes it even more versatile since it's small and portable but the ports make it perfect to use if you ever set up a home study room.
The webcam of this laptop is hidden as a key located between the F6 and F7 keys which you can access by pressing on the key. While this is good for privacy, it gives a pretty awkward view of yourself because of the angle so that's a big downside and it's also not the best quality but it's good enough for video calls.
The speakers of this laptop are good enough for casual use like watching videos or movies but we'd still recommend getting external speakers or headphones.
Every purchase of this laptop comes with a free backpack!
Affordable
Decent speakers
Fingerprint scanner
Comes with free backpack
Odd placement of camera
Only available in one color
Customer Reviews
TrustedReviews is one of the leading laptop review websites online so here's a short excerpt from Adam on Trusted reviews:
"The Huawei MateBook D 14 should be considered by all students and productivity users, especially those who prioritise value for money." -Adam from TrustedReviews
Things to Consider Before Purchasing a Laptop for a Student in Malaysia
1. Budget
Considering your budget can help you make more practical choices and prevents you from overspending on features you don't really need. We can get our attention caught by flashy and expensive laptop units but if you have a budget to stick to, it'll be easier to say no to overspending.
2. Usage
Imagining your possible scenarios in school can help you decide on the right features for you. For example, if your program does not require software for design and production, laptops with lower graphics specs will work just fine.
3. Design
If you are particular with the looks of your laptop, there are plenty of options for colors and dimensions. You might also want to consider its portability if you are the type to go out to study at coffee shops because after all, your laptop should make studying more efficient and convenient.
4. Durability
School can take a lot of time so if you have a laptop that can keep up with that, you've made the right choice. To ensure durability, you can check if your chosen laptop has passed the test for drop, shock, dust, temperature, and humidity.
FAQs about Laptops for Students in Malaysia
---
There you have it! The top laptops for students in Malaysia and every single thing you need to know about them before you make this big purchase.
We encourage you to really take your time studying and learning more about these laptops to find out which one will suit you and your needs the best before purchasing one. It's a big financial step but it'll definitely be a worthwhile investment if you choose the right one.
Be sure to keep us updated on your laptop-buying journey, please! We'd love to hear all about it.
By the way, you may want to check out our article on the best wifi extenders in Malaysia to deal with those dead spots in your home. See you there!