Malaysian Furniture Quality: 6 Reasons to Buy One
Malaysia is a good destination for those who dream to live in an affordable place with a good tropical climate. There are plenty of places to live in Malaysia filled with gated communities where expats, rich people, and retirees from around the globe move into.
When you find your dream home in Malaysia, the next step is to furnish it. The good news is Malaysia is home to many manufacturers of furniture—but are they any good?
In this article, we explored why Malaysian-made furniture is top-of-the-line and famous around the globe. Plus, we also listed the top furniture manufacturers in Malaysia to help you decide where you should make your purchase.
Read on to discover why you should invest in furniture made in Malaysia!
Is the furniture made in Malaysia good quality?
Malaysian-made furniture is durable because it is made from good-quality materials, like rubberwood and hevea wood. Moreover, since these resources are abundant in Malaysia, the furniture manufactured here is more affordable.
6 Reasons to Buy Malaysian-Made Furniture
1. Malaysia is a top furniture manufacturer.
Malaysia is not just a tourist attraction famous for its diverse culture and stunning coastlines. It's also known for its world-class furniture, which is guaranteed to have good quality.
As a matter of fact, Malaysia is one of the world's top 10 largest furniture exporters. It exports about 80% of its furniture production to stable markets abroad, especially in countries like the US, the UK, Australia, Japan, and Singapore.
Moreover, European countries now prefer Malaysian furnishings over domestically-made goods.
Overall, Malaysian furniture is popular in foreign countries because of its innovative, trendy, and highly durable.
2. Malaysian-made furniture has a wide variety and good affordability.
Malaysia is a haven for interior designers because it offers a vast array of furniture options to choose from.
Whether they're looking for traditional furniture or a gorgeous upholstered modern sofa, there are endless choices.
Plus, the designs of furniture in Malaysia are distinct so it can easily highlight an owner's personality.
The selections here are also not only limited to home furniture as there are just as many furnishings to buy for your office or business.
You might think furniture in Malaysia might be expensive because they look aesthetic and elegant, but they're quite budget-friendly, so it's easy to splurge into buying them.
Things to Consider When Buying Furniture in Malaysia
Aside from the quality of the furniture, it's also important to take into account the following before making your purchase:
Size of the furniture and space in your home
Material
Decorating style
Comfort
Price
You should also consider whether you'll shop online or in a physical store. You might find good deals and even a larger selection when you shop online, but you might not be able to check the actual size of the items you want to purchase.
3. It's made from high-quality materials due to the abundance of natural resources.
Malaysia's furniture is of good quality because they're made of high-quality materials that are locally grown and that can be easily found around.
This country is rich in natural resources, especially with forests and tropical rainforests, so it's also wealthy with wood that can be used in manufacturing wooden products like furniture.
Large parts of this country are surrounded by mangroves, like the states of Sarawak and Sabah.
Because of its hot and humid climate, Malaysians are also able to cultivate various types of premium and sturdy wood to make furniture and even to build houses.
Aside from wood, Malaysia is also capable of producing other alternative materials used for furniture-making, like metal, leather plastic, and even tropical timbers.
These are perfect for creating functional and aesthetically designed furniture for bedrooms, living rooms, and kitchens.
4. High-quality materials are used for manufacturing furniture.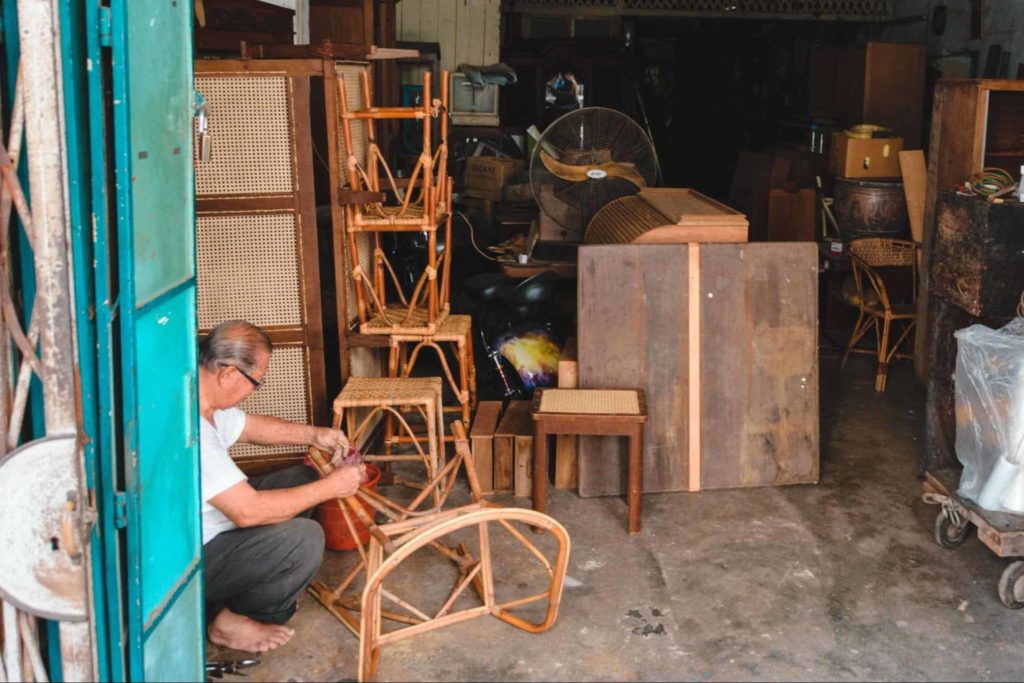 One of the main reasons why Malaysian-made furniture is of good quality is because of the raw materials used in their production. Due to Malaysia's rich natural resources, Malaysians are able to use high-quality materials when creating furniture.
This country is known for using different types of durable yet budget-friendly wood when making furniture, more specifically rubberwood and hevea wood.
Rubberwood
Rubberwood is one of the most notable types of wood Malaysians use in making furniture. It's a premium plantation wood that Malaysia is known for producing and exporting.
Malaysian rubberwood is acknowledged worldwide for its toughness, high hardness, and affordability. It's relatively cheaper than other types of wood but it's very durable.
This is often used when making solid wood furniture like tables, chairs, and cabinets.
Hevea Wood
Hevea wood is another type of wood that makes Malaysian furniture top-notch and world-acclaimed. It also belongs to a rubber-bearing family of trees and it's affordable but extremely beneficial compared to other woods.
This is suitable for making durable furniture that doesn't rot in high humidity. This is why furniture made of wood is usually used in humid rooms and even in the open air.
It's also fitting for kitchen furniture, like kitchen cabinets and countertops, because it doesn't absorb odors.
Furthermore, hevea wood makes comfortable, smooth, and sleek furniture that's easy to take care of. Because of its low cost, hevea furniture from Malaysia is reasonably priced.
The 5 Best Furniture Manufacturers in Malaysia
1. Hinlim Furniture Manufacturer Sdn. Bhd.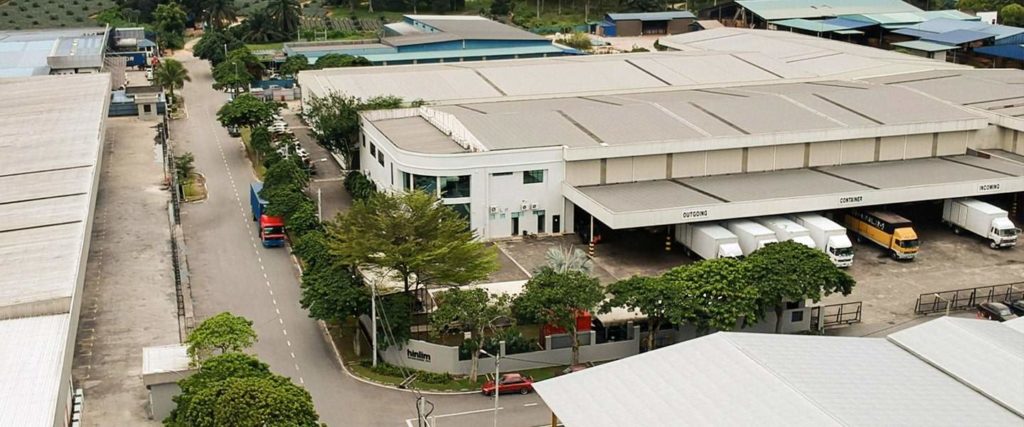 Address
No. 8, Lorong Bakau 1 Furniture Village of, Jalan Sungai Baong, Sungai Bakap, 14200, Penang, Malaysia
Website
https://hinlim.com/
Contact information
60124739355
Opening hours
Monday to Friday: 8 AM - 6 PM
Products
Living room: sofa, lounge chair, pouf, occasional table, media unit, wall shelf

Dining room: chair, stool, bar stool, bench, table, bar table, counter table, sideboard, dining set

Bedroom: bed, bedside table, dresser, dressing table, wardrobe

Soho: working desk, bookcases

Others: shoe cabinet, cloth hanger, bench, mirror
One of the largest furniture manufacturers in Malaysia, Hinlim Furniture has been a household name for over 50 years.
They started as a local manufacturer in Malaysia and they're now one of the leading international exporters of furniture in the world.
Hinlim Furniture caters to about 100 countries and they're the largest furniture retailer in Southeast Asia. Their selection of furniture extends from furniture to decorations in living rooms, dining rooms, bedrooms, and even for hallways.
Aside from chic designs and high-quality furniture, they also offer a one-year warranty for all products. You can also order from them directly with no minimum quantity with a fast-delivery guarantee.
2. YB Woodwork Industry (M) Sdn Bhd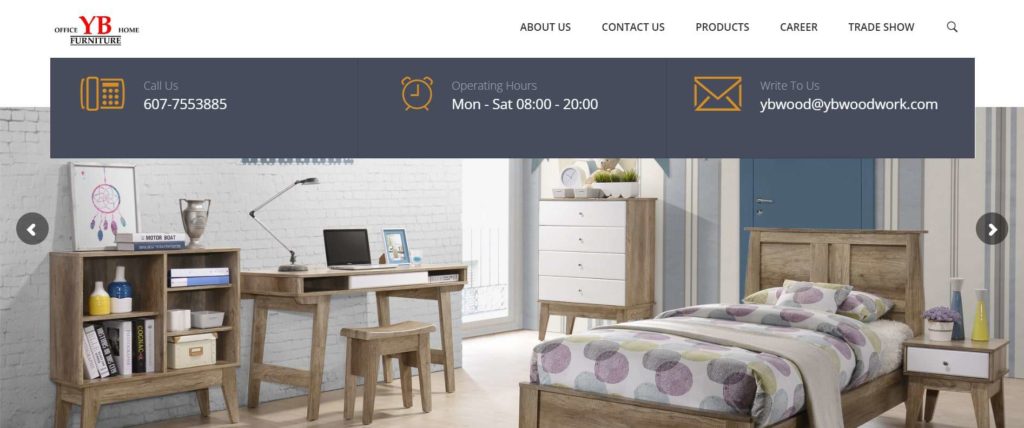 Address
PLO 17 & 18, 51, Jln SR/3, Kawasan Perindustrian Simpang Renggam, 86200,, Simpang Renggam, Johor, Malaysia, 86200 Johor Bahru, Malaysia
Website
http://www.ybwoodwork.com/
Contact information
6077553885
Opening hours
Monday to Saturday: 8 AM - 5 PM, 8 PM - 12 AM
Products
Living room: Cevo Series,

Bedroom: Cevo Series, Eco Series, Dove Series

Office system: Hammer Series, Bruno Reception Desk, Mini Series Workstation, Max Series, Cosmo Series
YB Woodwork has been creating good-quality furniture and providing outstanding services since 1983.
While they offer limited home furniture, they have a comprehensive selection of office furniture.
The designs of their bedroom and living room collections are more contemporary, inspired by Scandinavian designs, and made of high-quality wooden materials. Meanwhile, their office furnishings have sleek and modern designs.
3. Zolano Design Sdn. Bhd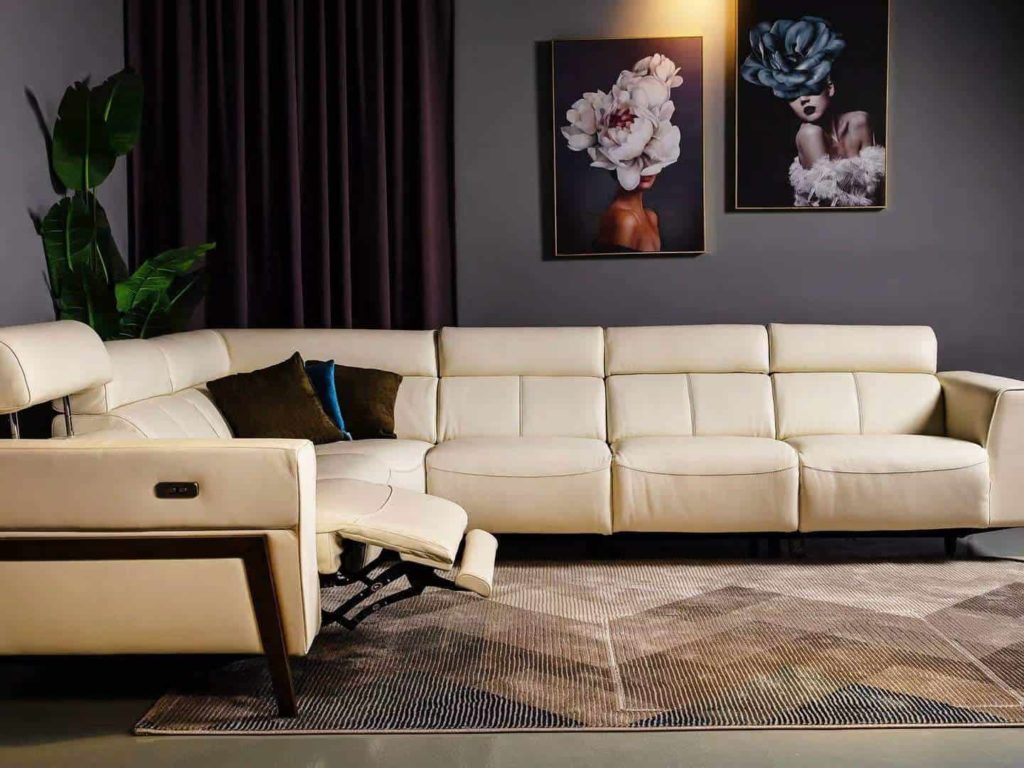 | | |
| --- | --- |
| Address | Lot 2248 - A, Kampung Baru, 47000 Sungai Buloh, Selangor, Malaysia |
| Website | https://www.zolano.com/ |
| Contact information | 60361572626 |
| Opening hours | Monday to Saturday: 9 AM - 6 PM |
| Products | L-shape sofa, 1-2-3 seater sofa, arm chair, corner sofa |
A sofa is an essential item in your home. It's where great gatherings and conversations happen, whether you're with family or friends.
If you're looking for elegant leather sofas as a centerpiece for your living room, you should check out Zolano.
This is Malaysia's leading leather sofa manufacturer and they're known internationally for their great craftsmanship and amazing designs.
For over 40 years, they have guaranteed luxurious, stylish, and comfortable Italian leather sofas. Since their sofas are also ergonomic, they could be used for offices.
4. Woody Furniture Manufacturer Sdn. Bhd.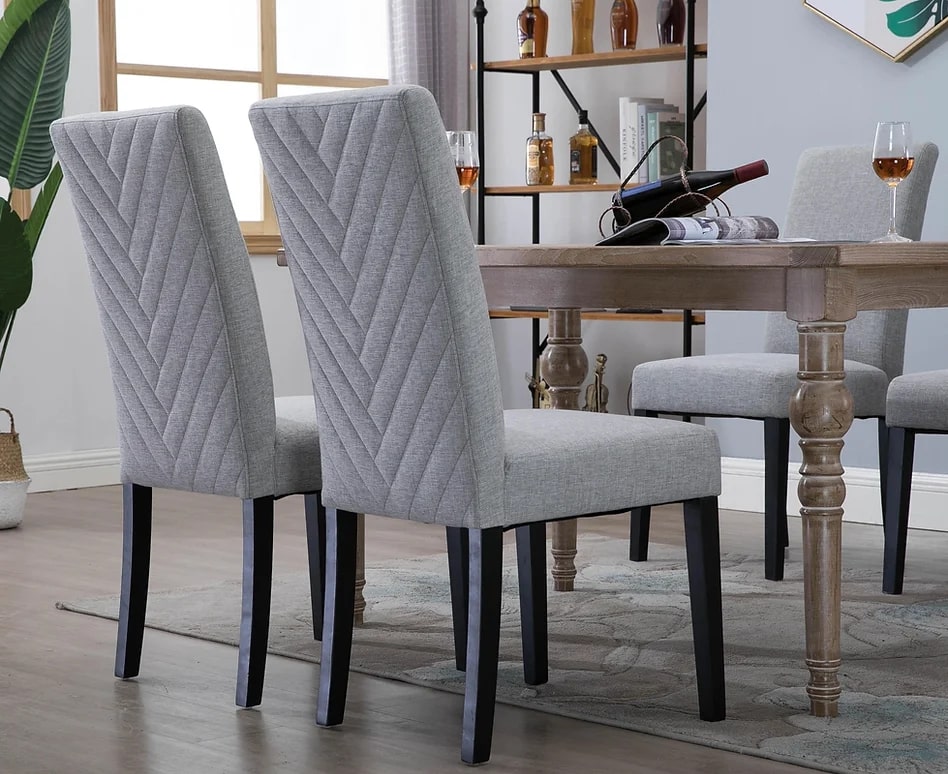 Address
Jalan Ponderosa 2/2, 81100 Johor Bahru, Johor, Malaysia
Website
https://www.woodyfurnitureind.com/
Contact information
6073519597
Opening hours
Monday to Friday: 8:30 AM - 5:30 PM

Saturday: 8:30 AM - 1 PM

Products
Dining room: tables and chairs

Living room: coffee table, nesting table, shelves, cabinets, media units, sofas, sofa beds

Bedroom: beds, cabinets, drawers
Woody Furniture Manufacturer was established in 1996 and it's a one-stop shop for your furniture needs in your home. They offer contemporary and classy designs with wood, metal, and glass materials.
They're also one of the leading exporters of furniture around the world. They've reached different continents, including Europe, North and South America, Australia, South Africa, and different parts of Asia.
They also offer several matching sets of furniture whether for the living room, dining room, or bedroom, so you won't have a hard time curating your own design.
5. Tomta Furniture Manufacturer Sdn Bhd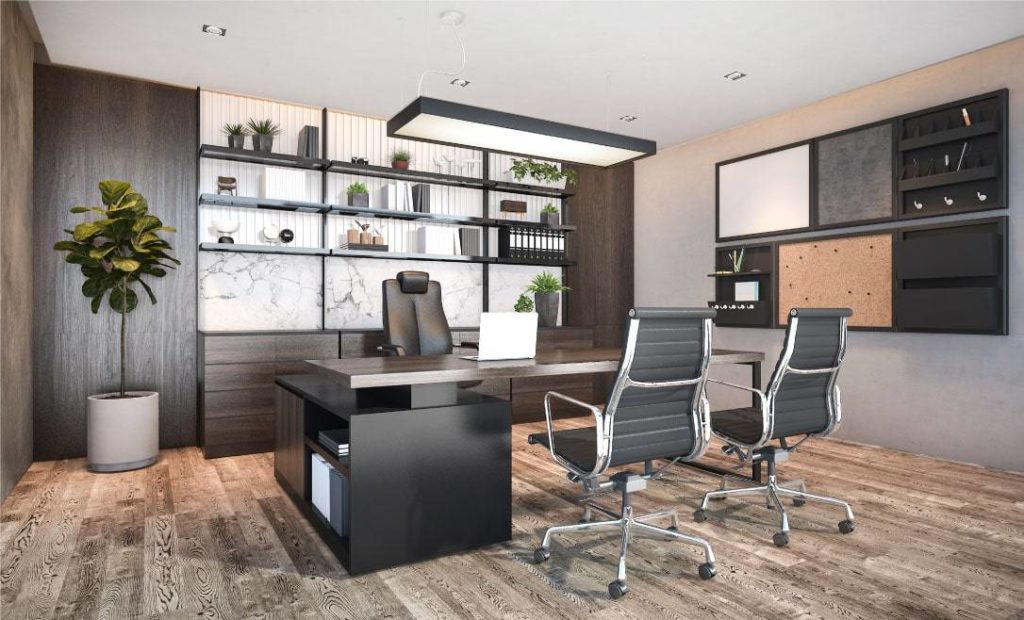 Address
Lot 5B, Kawasan Perindustrian Batu 22,, Jln Titanium, Ijok, 45600 Batang Berjuntai, Selangor, Malaysia
Website
http://tomta.com/
Contact information
60360382359
Opening hours
Monday to Saturday: 8:00 AM - 6:00 PM
Products
Chairs: office chairs, guest chairs, training chairs, lounge seating, sofas

Tables: standard tables, meeting tables, workstations, height-adjustable tables, coffee tables, training tables

Space division: panels, screens, dividers

Storage: mobile pedestal, cabinets

Others: accessories
If you need office furnishings, you should check out Tomta Furniture. They're one of the top office furniture manufacturers in Malaysia.
They provide commercial furnishing consultations and solutions, which is why they have an extensive collection of stylish and functional furniture. This includes a variety of office chairs, tables, cabinets, panels, and office accessories.
Their office furniture selections are also ergonomic, functional, and flexible, which means they're guaranteed to meet your modern office needs.
Since it first started as a furniture trader in 1992, they're experts in determining high-quality furniture. They carried this experience with them when they ventured into manufacturing.