Things You Can Do in Malaysia for 3 Days
Malaysia is one of those countries that you won't get bored of, thanks to its wide array of offerings. You can stay here for weeks and not run out of things to do.
But not everyone has the time and budget to spend weeks touring a foreign country. The good news is that, with careful planning, you can have a meaningful time in Malaysia in as short as three days!
Is 3 days enough for Malaysia?
Three days is enough to enjoy Malaysia because of the wide selection of tourist spots and activities it offers. However, since this is a limited time, it's impossible to go to every attraction and do everything unique to the country.
That being said, you can make the most out of three days here in Malaysia with the right itinerary. Find out how below as we selected the best attractions to create itineraries for different kinds of tourists!
| The Best 3-Day Itineraries in Malaysia | | | |
| --- | --- | --- | --- |
| Best For: | Day 1 | Day 2 | Day 3 |
| First-Time Visitors | KL City Centre | Selangor | KL | KL or Melaka |
| Thrillseekers | KL | KL | Genting Highlands or Cameron Highlands | KL |
| Culture & Food Lovers | Selangor | KL | KL | KL |
The Best 3-Day Itinerary in Malaysia for First-Time Visitors
The best way to spend three days in Malaysia is to go to the nation's capital and explore its most famous attractions. Kuala Lumpur offers everything you need for a memorable trip from authentic dishes to world-renowned tourist spots, activities and more.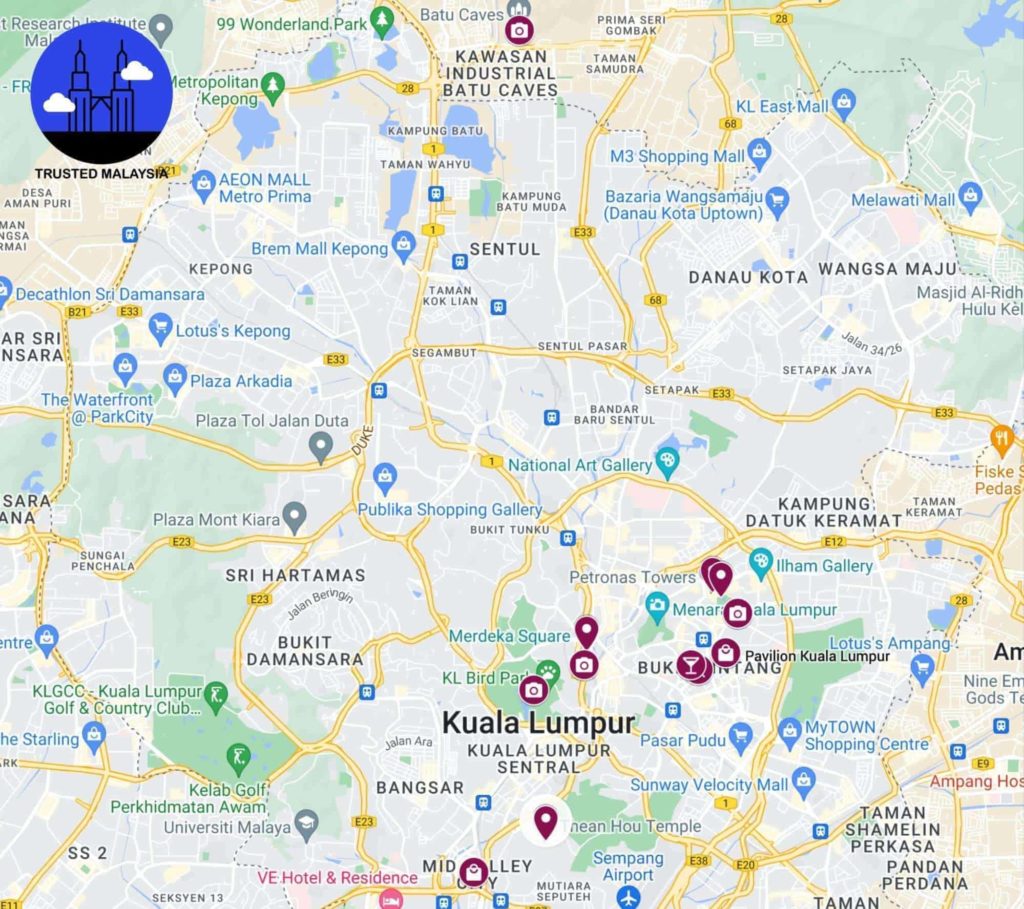 Day 1: Experience KL City Centre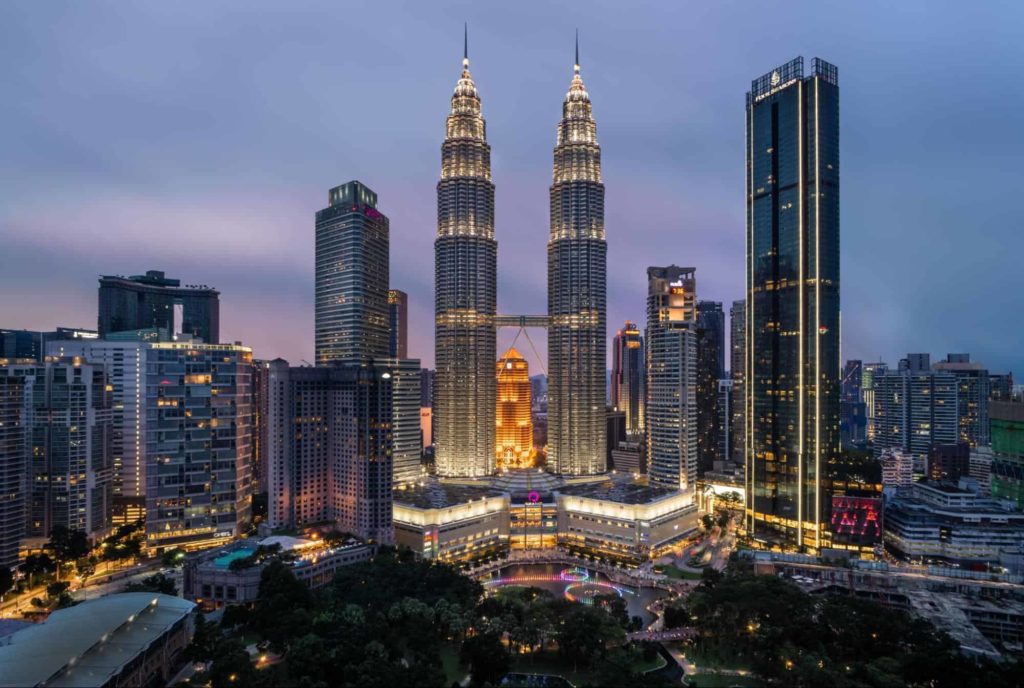 Day 1 Highlights
Visit the Petronas Twin Tower, the world's tallest twin towers and bask in the scenic view of the city
Take photos at the KLCC park
Visit the Pavilion Mall
Witness the Symphony Lake Water Show
The City Centre is a great place to kick off your trip in Malaysia. This place offers various points of interest such as malls, restaurants, stores and more.
One of the main highlights of your first day would be the Petronas Tower. This iconic landmark features a sky bridge on the 41st and 42nd floors that treats you to a majestic view of the capital.
Found beneath these looming towers is the famous KLCC Park which is one of the most picture-worthy spots in the city centre. Moreover, this park is a good spot to watch the famous Symphony Lake Water Show.
From there, cap off the night by dining in one of the many restaurants available in the capital such as:
| Restaurant | Address | Website | Price Range | Operating hours |
| --- | --- | --- | --- | --- |
| Open House | G48 Suria KLCC | Lakeside Kuala Lumpur 50888 Malaysia | https://www.openhouse.my | RM+++ | Monday - Sunday: 12nn to 10pm |
| Madam Kwan's | Lot 420 / 421 , Level 4, Suria KLCC, Kuala Lumpur City Centre, 50088, Kuala Lumpur | https://madamkwans.com.my | RM+++ | Daily - 11:00 am to 10:00 pm |
| La Cucur | Unit C33, Jalan Ampang, Kuala Lumpur City Centre, 50088 Kuala Lumpur, Malaysia | https://lacucur.com/outlets/ | RM++ | Daily - 10 am to 10pm |
| Kim Lian Kee | 49, Jalan Hang Lekir, City Centre, 50000 KL | N/A | RM+ | 11am - 11pm, closed on Wednesdays |
Insider Tip: If you're headed to crowded areas, be sure to keep your valuables close to you to avoid being pickpocketed.
Day 2: Admire Statues and Temples of Gods and Goddesses
Day 2 – Highlights:
Visit Batu Caves and marvel at the 42.7-meter golden statue of Lord Murugan
Honour the goddess of the sea at Thean Hou Temple
Go to the Jalan Alor Night Market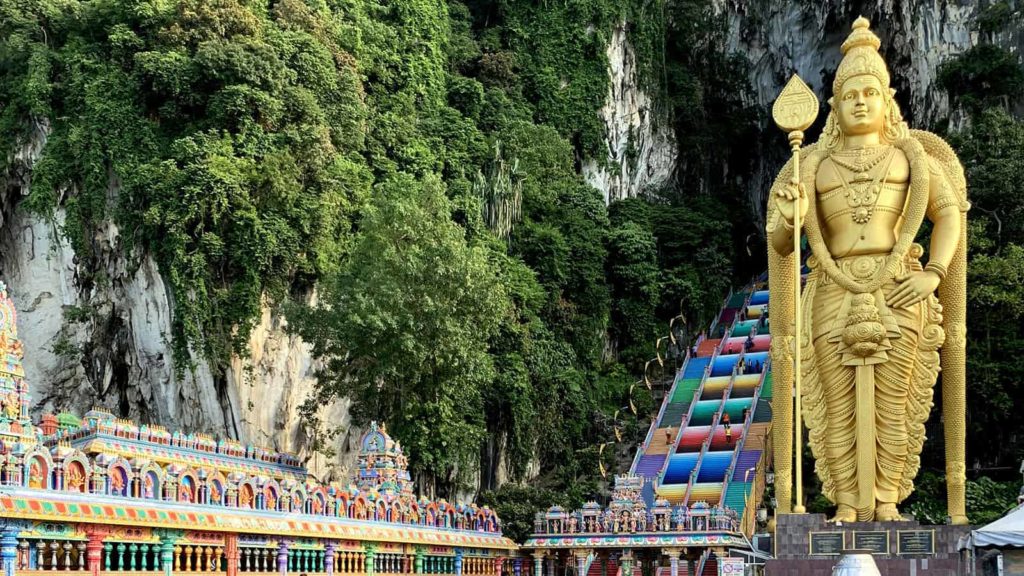 On your second day, you can go out of Kuala Lumpur to visit the world-famous Batu Caves located in Selangor. Going to these caves will only take a little under 30 minutes when you ride the KTM Commuter Train from KL Sentral.
You can continue your adventure by heading over to the Thean Hou Temple which is a sight to behold, especially if you appreciate beautiful architectural designs. Aside from aesthetic reasons, this temple was originally built to worship the goddess of the sea.
From there, you can head back to your hotels, freshen up and head back outside in the evening to visit the Jalan Alor Night Market. Here, you'll find a wide array of local delicacies that are sure to satisfy your hunger and taste buds.
Explore KL Further
Alternative Day 2 – Highlights:
Enter Perdana Botanical Garden
Learn more about Malaysia at the Merdeka Square
Lunch Changkat Bukit Bintang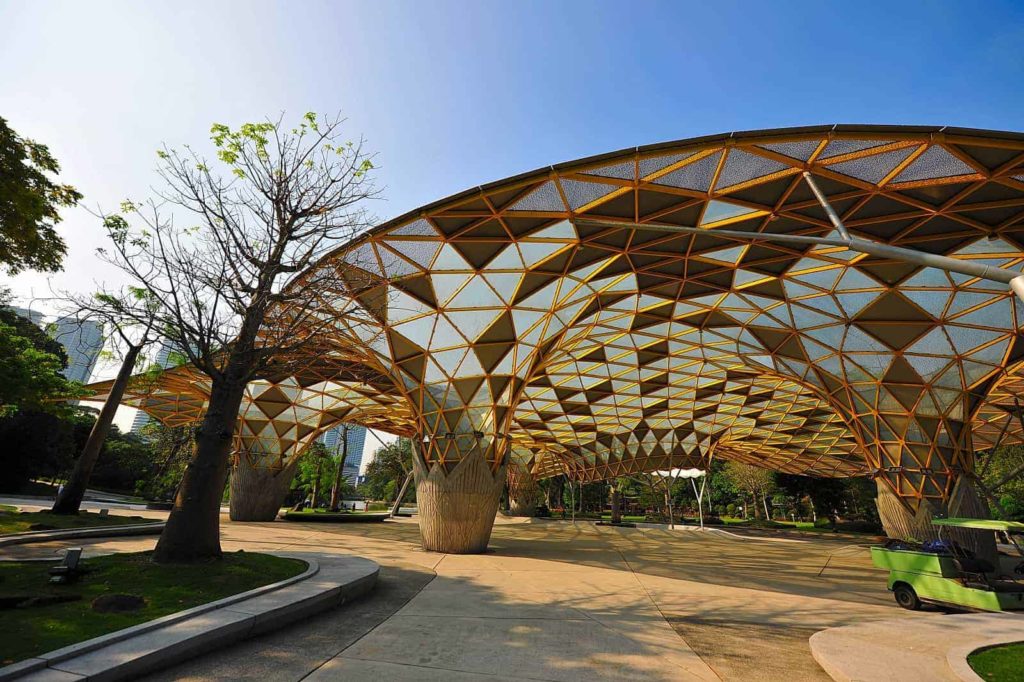 If you don't want to go to Selangor on your second day, that's fine! There are several sights left to see here in the nation's capital.
For starters, you can head to the breathtaking Perdana Botanical Garden. Here you'll find 226 acres of land filled with luscious plants and trees, a breath of fresh air from the city.
If you truly want to learn more about the country's history, you can proceed to Merdeka Square. This spot plays a bigger role than just being a tourist attraction as it symbolises the freedom of the country.
Not far away from the Botanical Garden is the famous Changkat Bukit Bintang which is a must-visit for first-timers. This narrow street is full of life, especially after dark as it contains several establishments such as stores, restaurants and nightclubs.
You can end your second day by finding a bar where you and your friends can enjoy a few drinks while talking about your trip so far.
Insider Tip: If you're craving some steak and want to enjoy a myriad of drinks, visit The Whiskey Bar at Changkat Bukit Bintang.
Day 3: Shop 'Til You Drop at Mid Valley Megamall
Day 3 – Highlights:
Visit Kuala Lumpur City Gallery
Shop at Mid Valley Megamall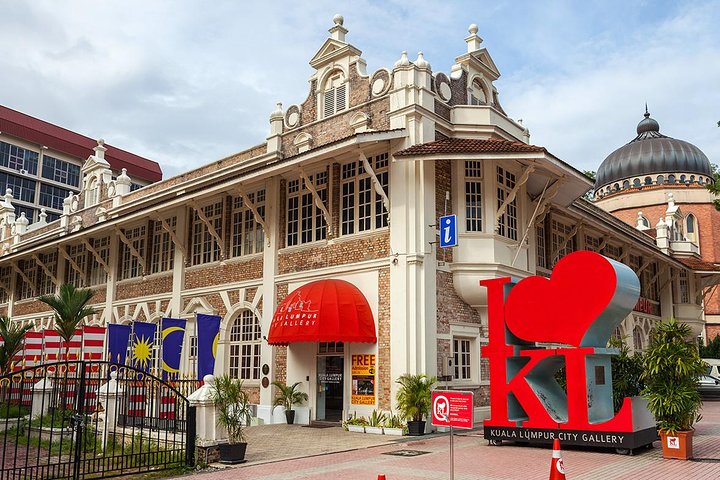 On your final day, you can immerse yourself in the beautiful arts of Malaysia by visiting the Kuala Lumpur City Gallery. This is a nice and relaxing way to spend your last morning in the city after getting some breakfast.
From there, you can spend the rest of your day at the Mid Valley Megamall which is a massive shopping centre filled with stores, restaurants and more. You can use this time to buy souvenirs for yourself and your loved ones.
The Best 3-Day Itinerary in Malaysia for Thrillseekers
If you're looking for a more thrill-filled trip, we have good news for you! Malaysia offers various spots that can fuel your adrenaline like no other.
To give you that kick of energy and excitement, we've curated a three-day itinerary for thrillseekers like you below. Check it out!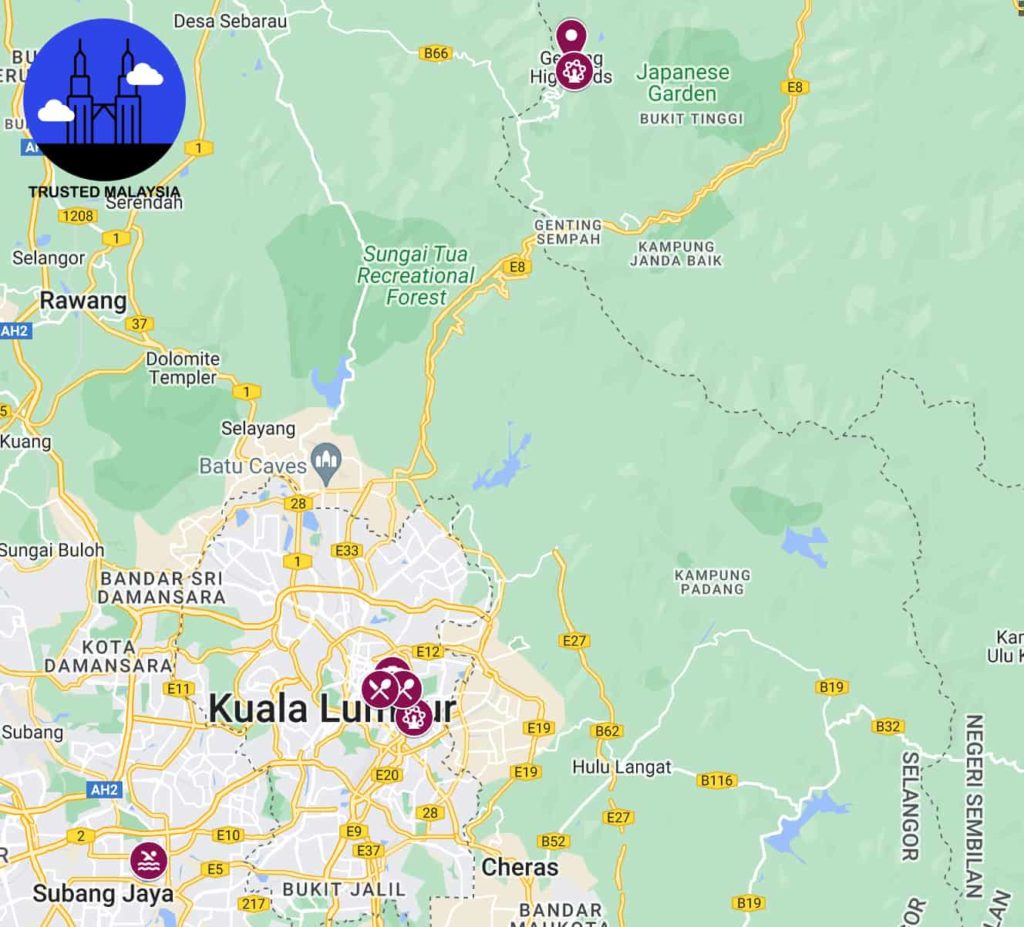 Day 1: Experience a Kick of Adrenaline!
Day 1 – Highlights:
Come face-to-face with sea creatures in the Aquaria KLCC
Be immersed in the VAR Live Theme Park
Eat dinner while being suspended 50-feet from the ground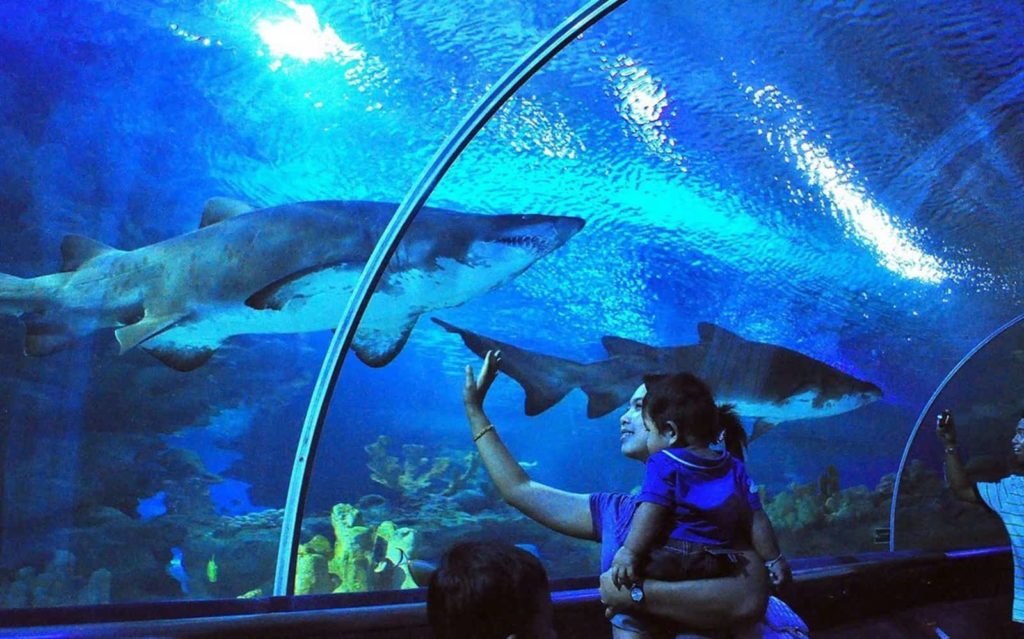 Looking to get your daily dose of adrenaline in Kuala Lumpur? Head to the Aquaria KLCC where you can dive with different sea creatures such as sharks and stingrays!
After a soaking fun time with the sea creatures of Aquaria KLCC, you can make your way to the MyTOWN shopping centre. Here, you can grab some food to regain energy and stop by another heart-pumping spot, the VAR Live Theme Park!
This virtual theme park is filled with exciting attractions that will give you and your friends that much-needed adrenaline kick.
Of course, it's only right that you should end the night with a thrilling experience which is why we recommend eating dinner at Dinner in the Sky Malaysia!
This unique dining experience will let you dine while being suspended 50 feet from the ground by a crane. Moreover, the restaurant itself serves delicious dishes from different cuisines from around the world.
Day 2: Ride Thrilling Roller Coasters!
Day 2 – Highlights:
Ride a gondola with a full 360-degree view of Kuala Lumpur to Genting Highlands
Enjoy your day at Genting SkyWorlds Theme Park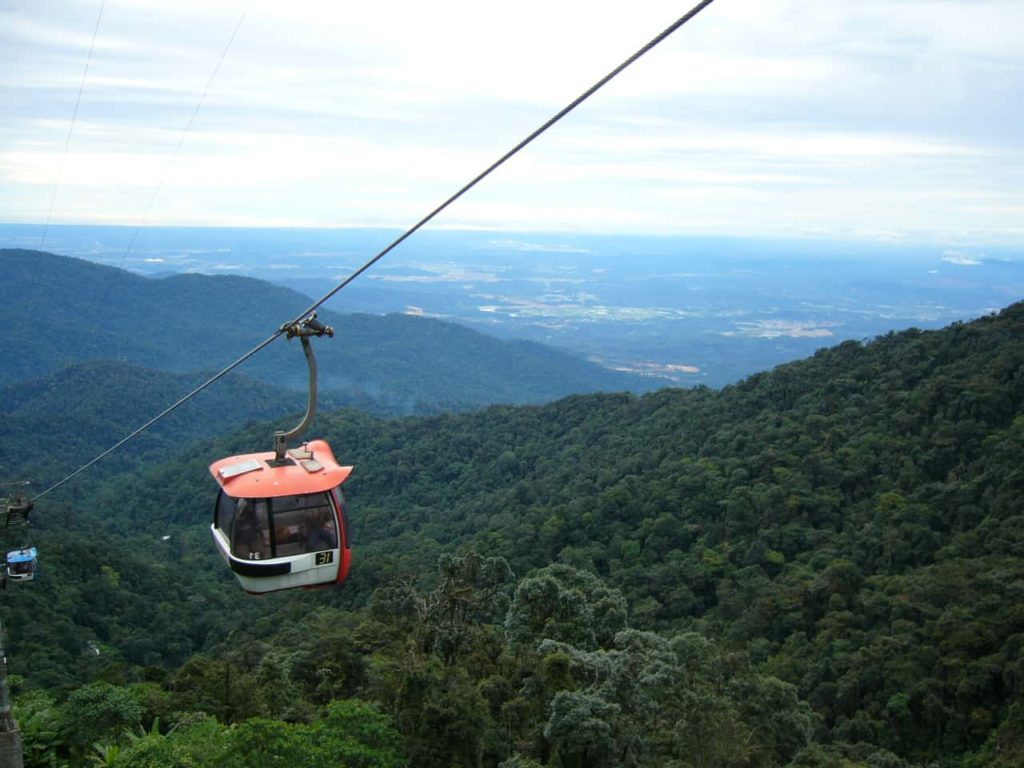 What better way to experience utmost excitement than spending the day in an amazing theme park? On your second day, scream your lungs out as you go on the different rides that Genting SkyWorlds Theme Park has to offer!
Before you can reach this place, you can relax and admire the beautiful view as you ride the 10-minute gondola ride.
Hike the Cameron Highlands
Alternative Day 2 – Highlights:
Day tour in Cameron Highlands
Pick fresh strawberries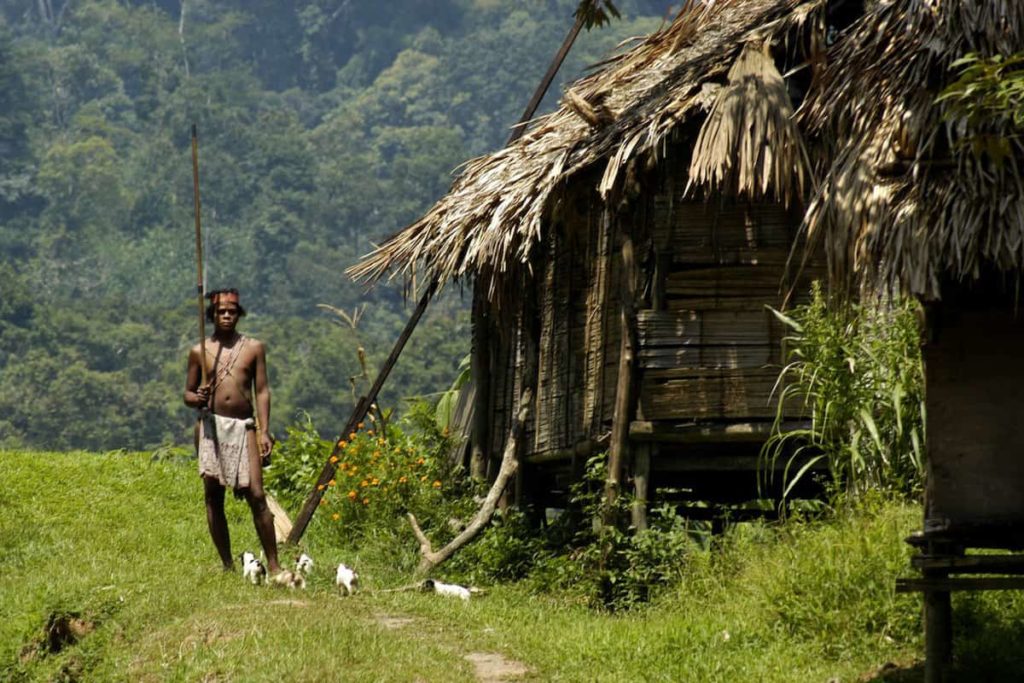 If you don't want to spend an entire day in a theme park, you can go for option 2 which is to book a day trip in the Cameron Highlands.
Who said being a thrill seeker is limited to adrenaline-pumping activities? You can get the same thrill and bliss when you become one with nature.
Just make sure to equip yourself with must-know hiking tips such as knowing first-aid as the highlands consist of various trails.
Here, you can pick fresh strawberries from the farm and immerse yourself in the culture of the Orang Asli tribe, the locals that reside in Cameron Highlands.
Day 3: Experience Exciting Activities in KL
Alternative Day 2 – Highlights:
Bungee jumping at Sunway Lagoon
Kart Racing
Dining in the Dark
On your last day, you can visit the famous water park, Sunway Lagoon. Aside from water activities, this attraction offers bungee jumping, kart racing and more.
Then, to regain your energy and make your last meal in Malaysia memorable at the same time, we recommend trying out Dining in the Dark.
In this restaurant, you'll be accommodated by visually-impaired waiters and the catch is that everything inside will be pitch black, putting you in their shoes. Don't worry though as they'll guide you through the experience.
The food is worth praising as well. Here, you'll be treated with surprise menus where you'll only know what you're going to eat once they're in front of you.
The Best 3-Day Itinerary in Malaysia for Culture & Food Lovers
Sometimes, the best way to experience a country is by immersing yourselves in its authentic dishes and culture. For this need, we've created an itinerary that ensures you'll get the best of both worlds.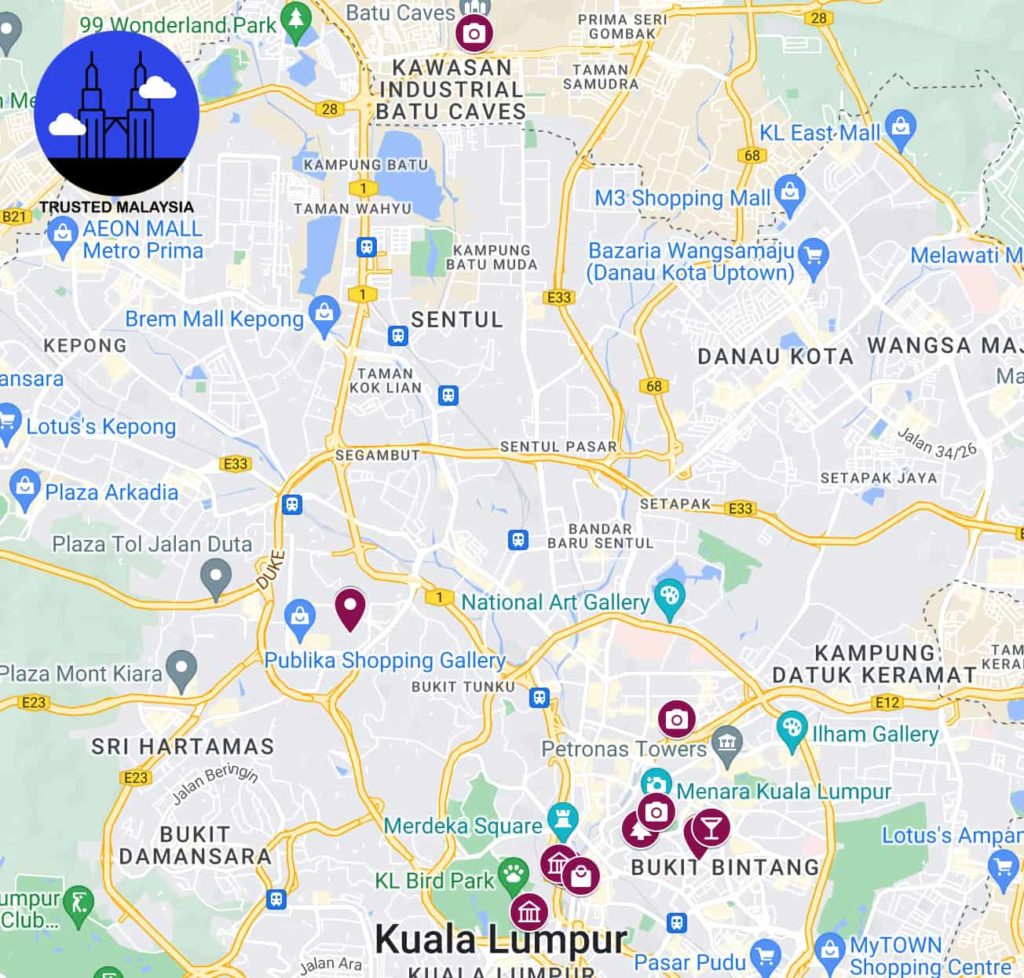 Day 1: Learn about Malaysia's Roots!
Day 1 – Highlights:
Visit the Batu Caves
Admire the Wilayah Mosque
Roam around Kampung Baru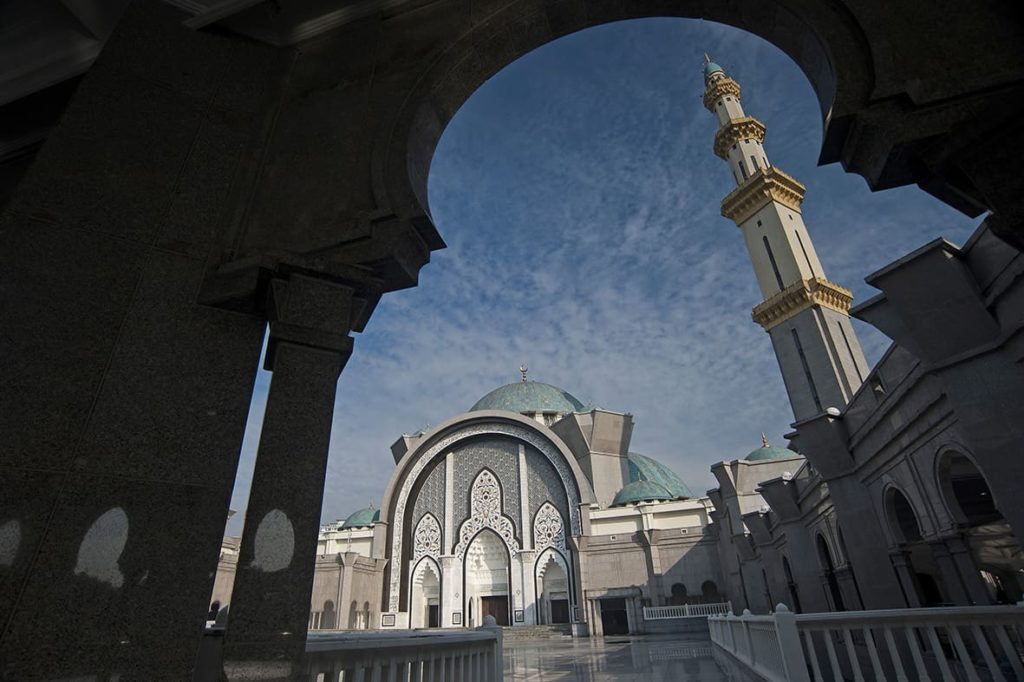 Start your cultural immersion in the country by visiting Batu Caves, one of the most famous landmarks in the country. This set of caves contains various shrines that are dedicated to the Hindu gods and you can pay a tour guide to learn more about them.
Not far from the Batu Caves is the Wilayah Mosque, a beautiful showcase of the country's architectural designs. There is a free tour of the Mosque where you can engage with the culture.
Finally, finish your tour with a trip to Kampung Baru, the neighbourhood that's home to traditional Malay buildings. Aside from admiring the beautiful sights, you can grab Nasi Lemak, the country's signature dish.
Insider Tip: If you're going to Batu Caves, wear modest clothes that cover your shoulders and knees to avoid paying rent for sarongs.
Day 2: Visit Malaysia's Museums!
Day 2 – Highlights:
Visit Islamic Arts Museum Malaysia, National Textiles Museum, Kuala Lumpur City Gallery.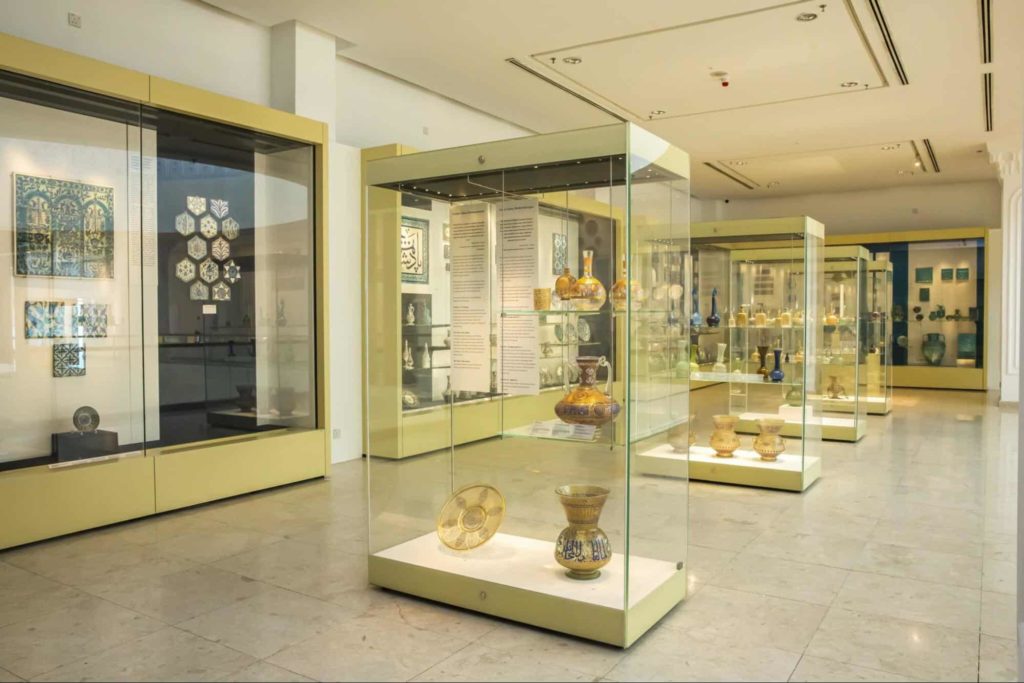 Your second day is when you'll immerse yourself in the country's culture and history as this is when you'll visit relatively neighbouring museums.
You can start your museum-hopping from the Islamic Arts Museum located in Kuala Lumpur. This building is a must-visit as it contains the most expansive collection of Islamic Arts in Southeast Asia.
From there you can head to the National Textiles Museum where you can look back at Malaysia's historical costumes, fabrics and different weaving techniques. You can go through the building's 4 exhibitions which would take about an hour or so to complete.
The last museum on the list is the Kuala Lumpur City Gallery which is not far from the National Textiles Museum. Be prepared to spend an hour here as you get to learn about the capital's history.
Insider Tip: If you want to visit the National Textiles Museum, keep in mind that it's closed on Mondays.
Alternative Day 2: Roam the Streets of KL
Alternative Day 2 – Highlights:
Visit mural arts scattered across the streets
Food crawl at Changkat Bukit Bintang
Dine and drink at the Heli Lounge bar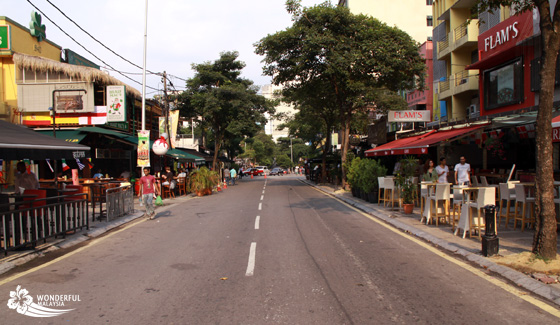 If you prefer a more laid-back experience as you immerse yourselves in the country's culture and cuisine, you can skip the museums altogether and roam the city freely.
You can hit two birds with one stone by walking along the world-famous Changkat Bukit Bintang, an avenue filled with street art and various local restaurants. Moreover, this street is considered the foodie's paradise for its wide selection of delicious dishes.
To end day 2, you can enjoy a unique dining experience at the Heli Lounge Bar which is a fully-functioning restaurant located on a helipad. Dining here won't only treat you to delicious dishes but beautiful views of the capital too.
Insider Tip: If you want to taste authentic Malay dishes, visit Bijan at Changkat Bukit Bintang avenue.
Day 3: Be One with Nature!
Day 3 – Highlights:
Visit KL Forest Eco Park
360-degree view of the city in the Menara KL Tower
Souvenir shopping at Central Market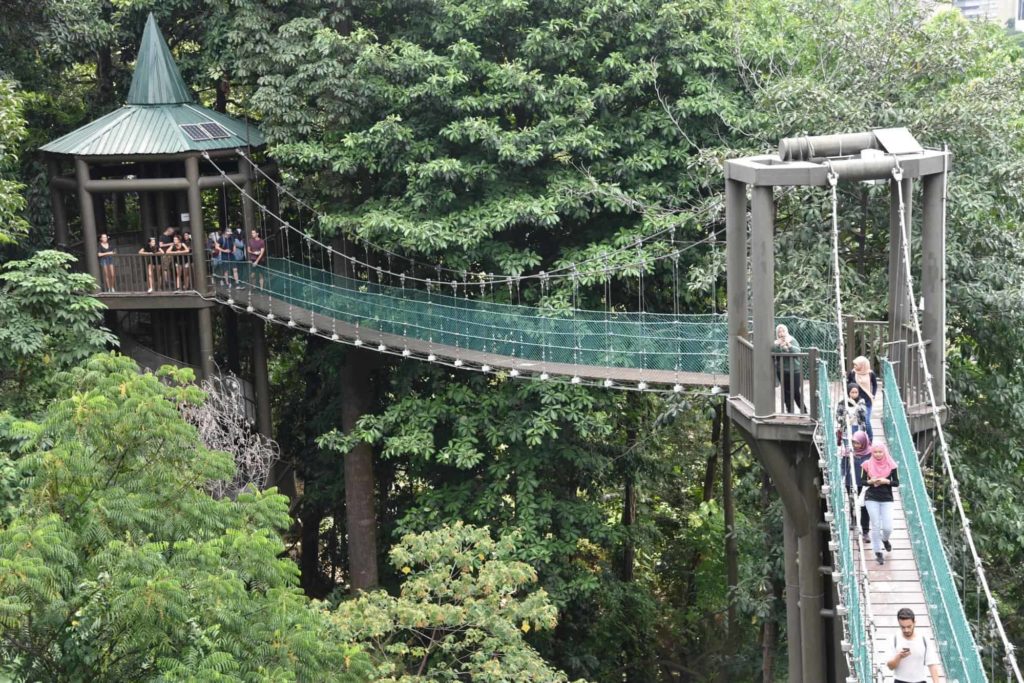 You can start your last day by paying homage to the country's roots in the KL Forest Eco Park. This reserve lets you bask in the past when the concrete jungle of Kuala Lumpur was just a native jungle.
From there, you can visit the Menara KL Tower which stands at a towering 1,381 to get a last glimpse of the nation's capital before leaving.
To end the day and your entire trip, go souvenir shopping at the Central Market where you'll find various local handcrafted goods. This way, you'll have something to remember your trip to Malaysia by.
Insider Tip: If you want better prices, don't hesitate to haggle with the merchants as they're most likely offering a higher price because you're a tourist.
Transportation Options
Malaysia is a vast country to explore and usually, you'd have to head from one city to another to try different activities. Fortunately, the country offers various modes of transportation to help tourists get around efficiently.
Buses
Let's begin with the central transportation hub of Malaysia, Kuala Lumpur. One of the best ways to get around the city is by riding the bus because it's cheap and fast.
Malaysia has different public and private bus operators, all of which vary in price and routes.
An example is the Go KL City Bus, a free service offered to locals and tourists alike. The great thing about this operator is that its route covers most of the must-visit attractions of Kuala Lumpur.
Taxis
Tourists looking to skip the long lines and overwhelming crowds can opt to ride taxis. In Malaysia, you can choose from two types of taxis: local and long-distance.
The local variation works like your typical taxis. They can be boarded from any point in Kuala Lumpur and can take you anywhere you want in the city.
Meanwhile, long-distance taxis can only be boarded from the Puduraya bus station and will only operate once the cabin is full of passengers. Since these taxis offer more convenience and can take you between cities, they're more expensive.
Trains
Getting around Kuala Lumpur is cheap and easy thanks to the KL Monorail System. This not only covers the essential stops in the capital but it also expands to Selangor, Pahang, Melaka and Putrajaya.
Boats
There are five major ports in Malaysia (Penang, Port Klang, Kuantan, Kuching and Kota Kinabalu). These ports offer different vessels that serve to bridge the gap between the different islands in the country.
The boats that are offered in these ports are usually modern speedboats, traditional ferries or 'penambangs' which are motorised boats used for fishing.
Popular Tourist Attractions
Make sure to stop by these famous tourist attractions during your time here in Malaysia:
Positano Risto, KL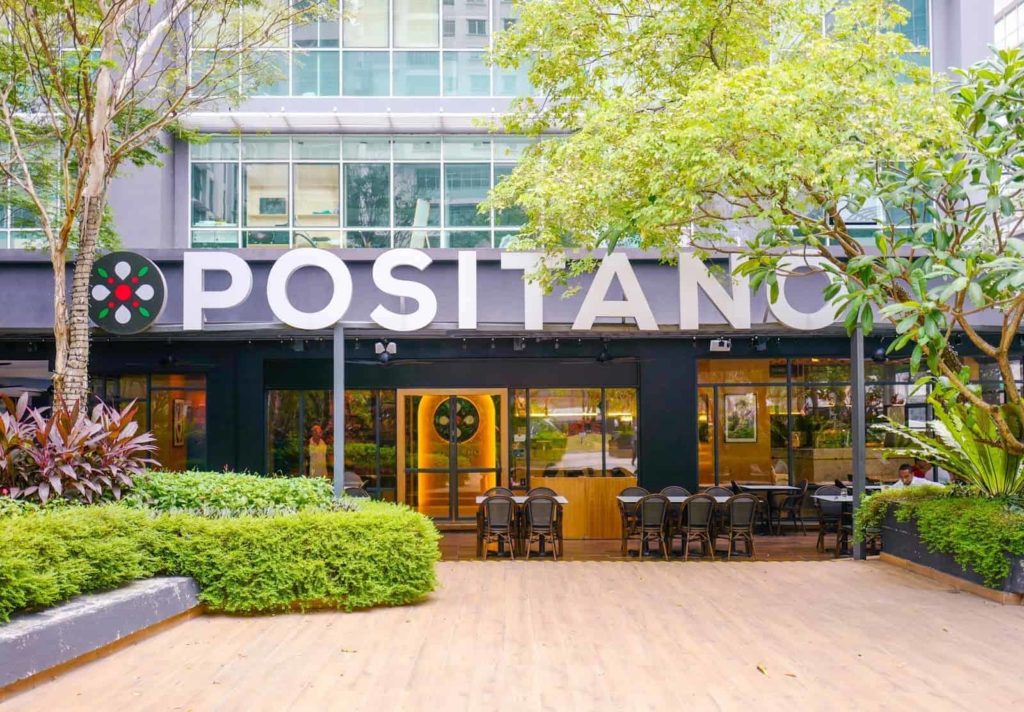 If you're in Kuala Lumpur, you must dine in Positano Risto as their Italian cuisine is to die for. Here, you'll be treated to amazing dishes and equally impressive customer service and the best part is that they won't break the bank!
| | |
| --- | --- |
| Address | Jalan Dutamas 1 Jalan Dutamas 1, Kuala Lumpur 50480 Malaysia |
| Website | https://positanoristo.com.my/ |
| Highlights | Italian dining experience |
| Price Range | 15 RM - 80 RM |
| Best for | Vegans, vegetarians, Italian food lovers |
Knowhere, Bangsar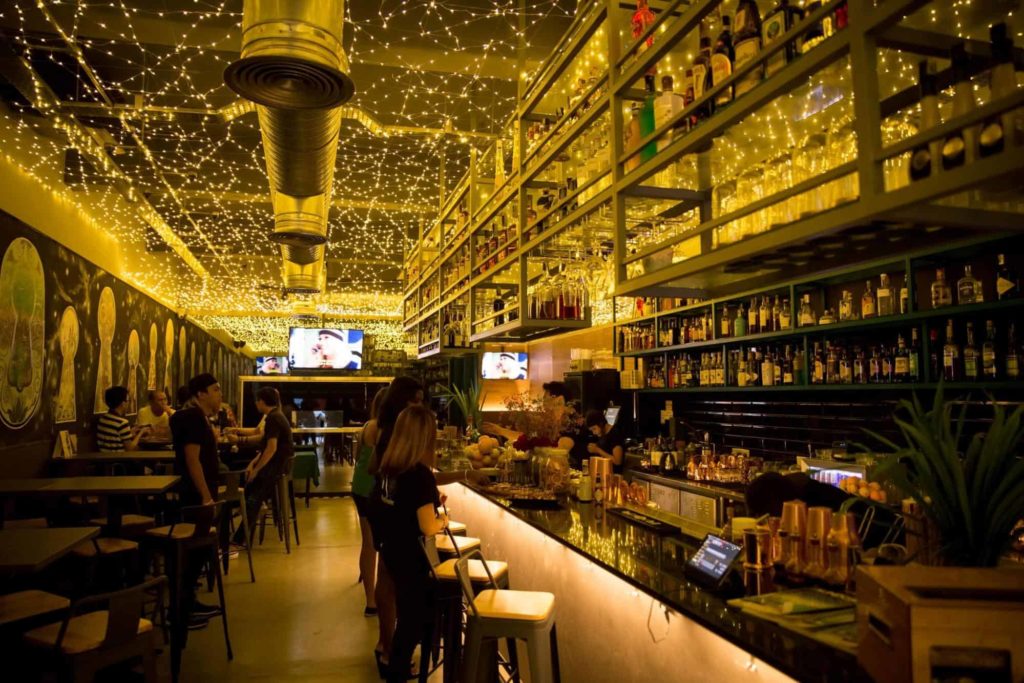 Knowhere is a great hangout joint if you find yourselves in Bangsar during your trip to the country. This restaurant/bar offers fusion cuisine and of course, a myriad of drinks to make your night extra special.
| | |
| --- | --- |
| Address | 50 Jalan Maarof Bangsar, Kuala Lumpur 59100 Malaysia |
| Website | https://www.knowheretoeat.com/en_MY/ |
| Highlights | Wide range of alcoholic drinks, Muslim-friendly ingredients, international dishes fused with Malaysian flavours |
| Price Range | 20 RM - 100 RM |
| Best for | Friend groups, couples |
Pavilion, KL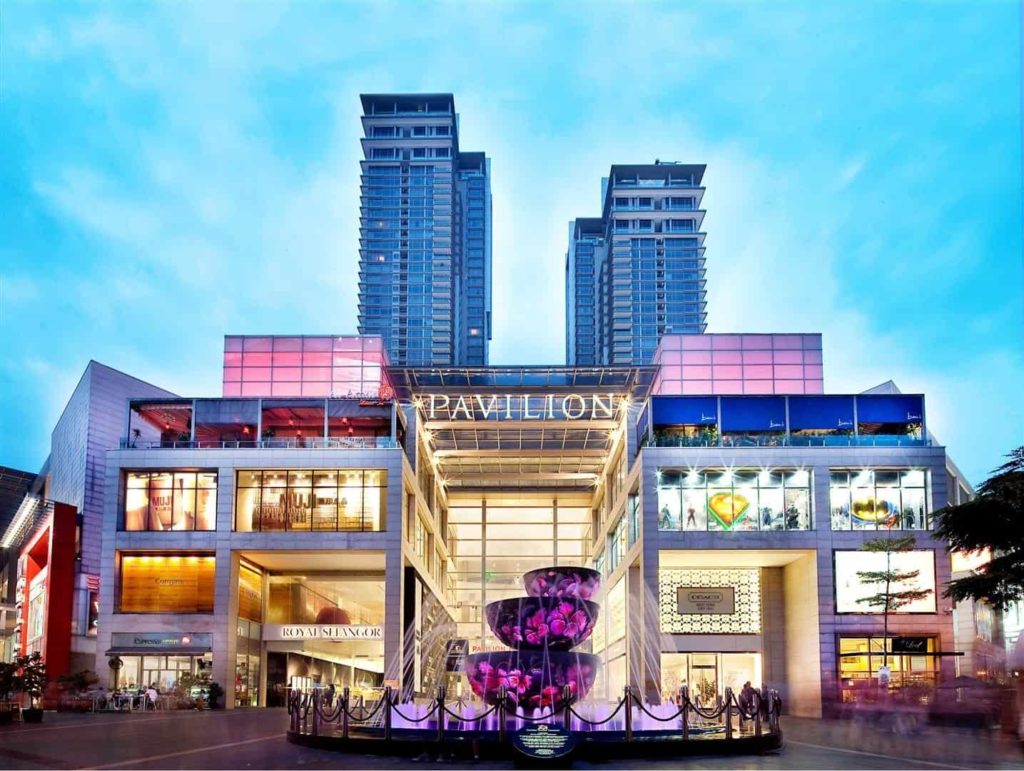 The Pavilion is the best example why Kuala Lumpur is dubbed 'the shopper's paradise'. This massive shopping centre spans 1.7 million square feet and contains over 700 stores that offer just about anything you can think of.
| | |
| --- | --- |
| Address | 168 Jalan Bukit Bintang, Kuala Lumpur 55100 Malaysia |
| Website | https://www.pavilion-kl.com/ |
| Highlights | 700 different stores, tourist-friendly, cheap and expensive dining options |
| Price Range | 20 RM+ |
| Best for | Families, shopaholics |
Batu Caves, Selangor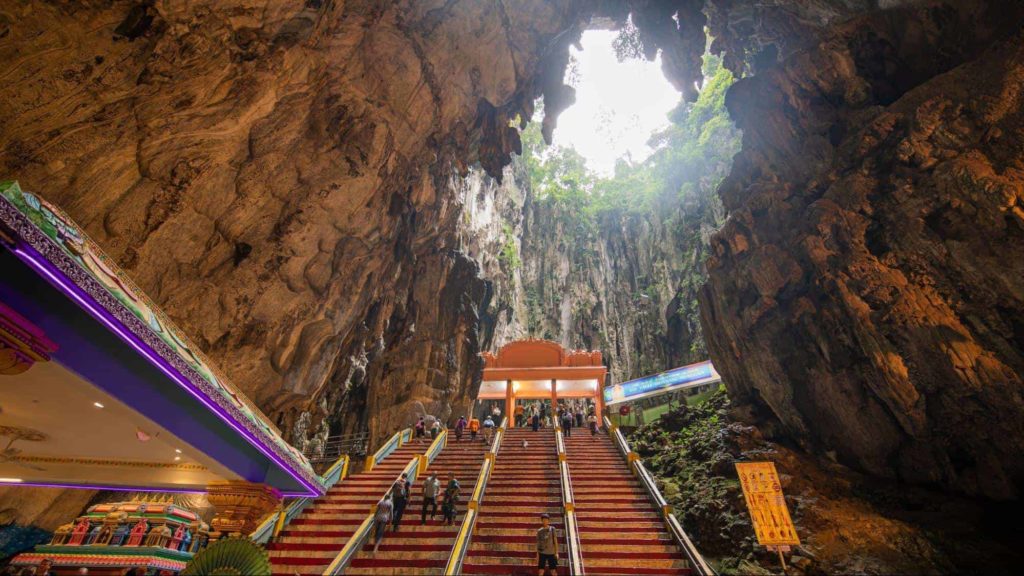 Located 40 minutes from KL, you can immerse yourself in Malaysian culture by visiting the world-renowned Batu Caves in Selangor. These beautiful series of caves can be explored with a guide to learn more about the shrines dedicated to the Hindu gods.
| | |
| --- | --- |
| Address | Gombak, 68100 Batu Caves, Selangor, Malaysia |
| Website | N/A |
| Highlights | 272-step staircase, 43-metre tall gold statue of Lord Murugan, series of caves |
| Price Range | 5RM - 15RM |
| Best for | Backpackers, culture lovers |
Changkat Bukit Bintang, KL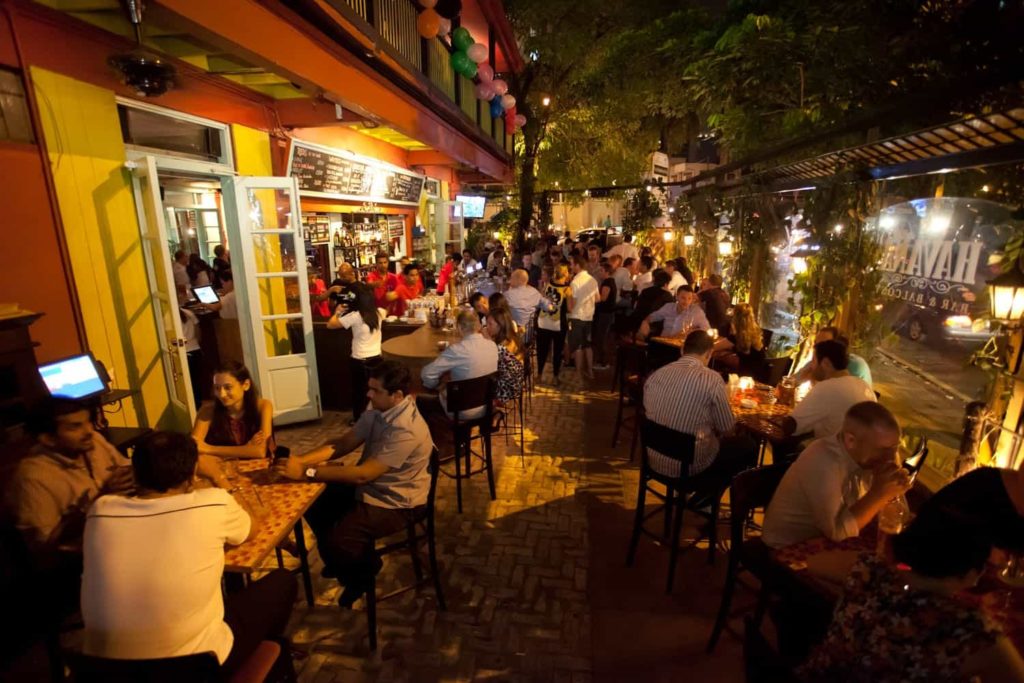 Changkat Bukit Bintang is a narrow avenue in Kuala Lumpur that's considered the party district of the country. This street only gets busier around dinner time as it offers the best nightlife experiences in the capital.
| | |
| --- | --- |
| Address | Changkat Bukit Bintang, KL |
| Website | N/A |
| Highlights | Rows of dining options, bars, nightclubs |
| Price Range | 20 RM+ |
| Best for | Friend groups, couples, party-lovers, thrill-seekers |
Safety Tips for Tourists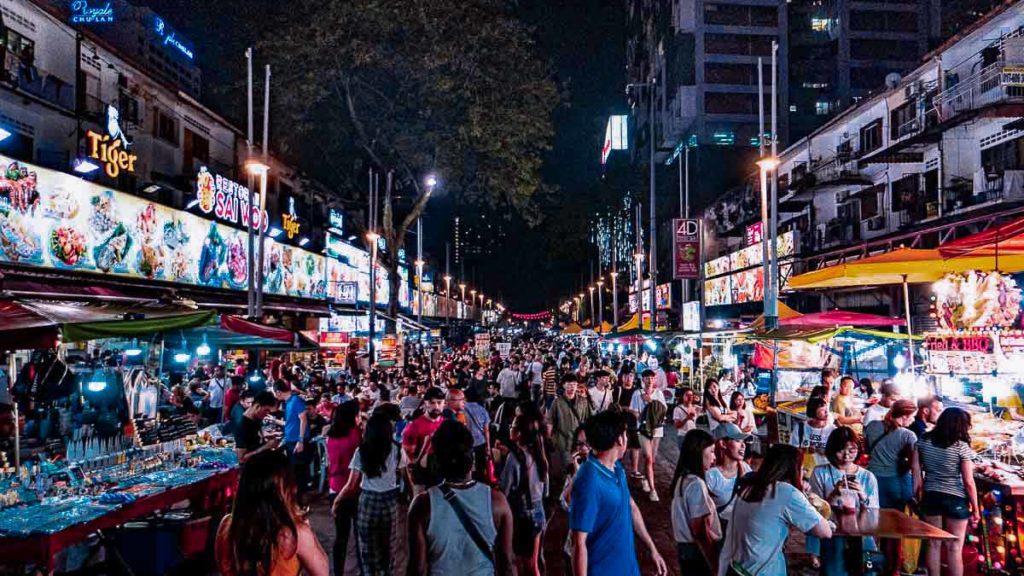 Although Malaysia is a friendly country, you still need to know some safety tips to ensure a smooth-sailing trip. Check out the most important ones below:
Don't wear flashy accessories.
Snatching is one of the most common crimes committed in Malaysia and flaunting your expensive accessories may catch a snatcher's attention. Instead, keep your appearance simple to avoid being marked as an easy target.
Some snatchers ride motorcycles and mostly take advantage of women wearing expensive-looking handbags. To avoid being a victim of their schemes, make sure to carry your bag on the opposite side of the road.
Be mindful of your belongings in crowded areas.
Pickpocketing is another prevalent crime in the country and it mostly occurs in crowded areas. That's why it's always recommended to keep your belongings in small bags that you can easily secure wherever you go e.g. fanny packs.
Avoid using backpacks as this could easily get pickpocketed without you noticing. If you do opt for these types of bags, try to get one that's equipped with anti-theft technology.
Additionally, make sure to hold your bags close to you at all times, especially when you're entering crowded tourist spots.
Avoid going out at night in rural areas.
Unfortunately, there have also been reports of mugging in the country which typically happen during the night. To avoid becoming a victim of this crime, avoid going out at night, especially in unpopulated areas.
Try to stick to tourist-friendly areas as much as possible. If you want to venture out into rural areas of the country at night, always go in groups or bring some locals with you.
Be careful in choosing an ATM.
ATMs are well scattered throughout Malaysia but you have to choose which one to use to ensure you and your funds are safe.
For starters, some ATMs have skimming machines that illegally copy your card information. To prevent this from happening, withdraw your funds inside banks and malls as much as possible.
Additionally, refrain from using ATMs in secluded areas, especially at night to avoid being mugged.
Ignore any kind of solicitation.
During your trip to Malaysia, you may be approached by an individual claiming to be a representative of certain organisations such as orphanages, shelters, etc. Although they're persistent, we advise ignoring these individuals altogether as they're most likely taking advantage of tourists.
Similarly, you should never take anything that's offered to you by a stranger. At first, it may seem that they're offering you a gift but once you receive it, they'll start haggling you for payment.
Is 3 days enough for Malaysia? Here are our final thoughts:
Using our recommended itineraries, you'll be able to fill your three days in Malaysia with memorable sights, food and activities. What's great is that these itineraries are flexible so that you can customise them to your liking.
Whether you're looking for the best outdoor activities or the best restaurants, you can find them all when you follow these expansive itineraries.
Alternatively, if you have more time to spare and you want a taste of the island and city life at the same time, you can spend four days in Kota Kinabalu.
FAQs about Visiting Malaysia in 3 Days