4 Reliable Tips for Mattress Maintenance
According to Sleep Foundation, your mattress can last from 7 to 10 years if cleaned and maintained properly. This means that you won't have to shell out a lot of cash to replace it sooner than expected.
Looking after your mattress is not only limited to replacing new linens and turning it 180 degrees to balance the foam usage. There are actually many more you can do.
That's why we will now give you some reliable tips for mattress maintenance. By taking our advice, your mattress will be long-lasting, clean, and relaxing for you to sleep on every time!
1) Buy a mattress suitable for you
First, the mattress you use should be suitable for your weight and body type. Additionally, it should offer the right support based on your sleeping position.
We suggest choosing a firmer mattress if you're a stomach or back sleeper for even support. And pick a softer one if you are used to sleeping on your side to feel less discomfort on the hips.
There are various kinds of mattresses available, such as innerspring, memory foam, air, and ordinary foam beds. Having said that, not everyone will fare well with any type of mattress.
Next, consider the kind of framing you have for your mattress. Does yours have wooden slats, bendy bars, or a closed wood foundation?
The longevity of your mattress can be damaged with the wrong foundation and/or under a heavy weight.
Also, for king and queen-sized beds, your frame should have centre bars installed in order to support the mattress.
2) Use a mattress protector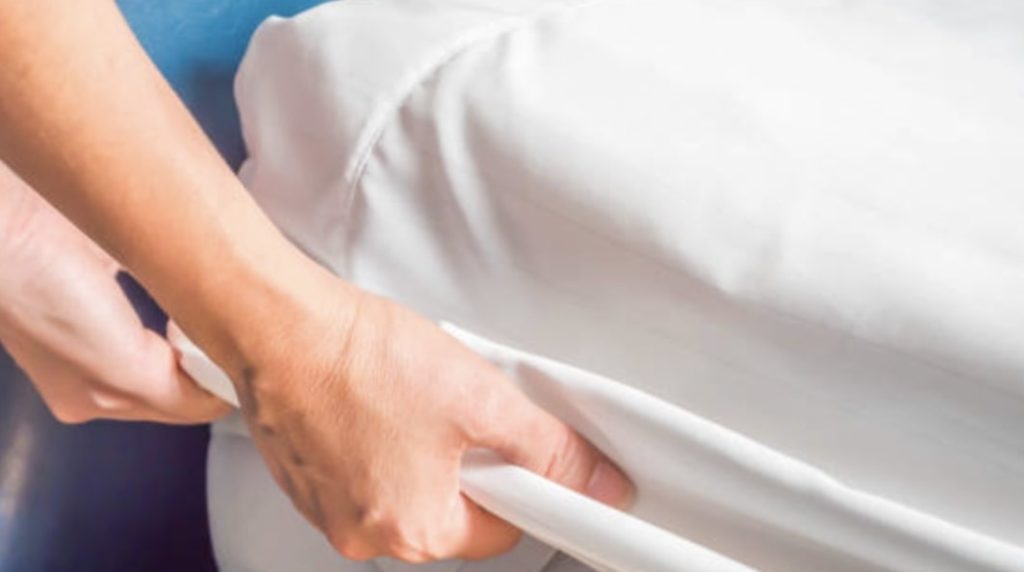 Whether you are soon buying a new mattress or have been using one for years, a mattress protector can greatly help lengthen the life of your mattress.
It protects the mattress from stains, dirt, and spills every day. Furthermore, it keeps bed bugs or dust mites from entering and laying eggs under your bed, significantly benefitting your health too.
Besides that, cleanups will be easier since you may only have to remove and wash the mattress protector. And unlike before, you can find mattress protectors that feel comfortable to the body as if it isn't there.
3) Clean your bed sheets regularly
As we sleep, our sweat and body oils can come in contact with the mattress protector or bedsheet. And it's not surprising that we find a strand or two of hair on our pillows sometimes.
Not to mention, we play and let our pets sleep on the bed, which can leave pet fur and odour behind. These things can reach deeper into your mattress, making it a breeding ground for bacteria and dust mites.
So, aim to wash and replace your bed sheets, blankets, and pillow sheets at least every week or two as per the advice of most professional cleaners.
4) Open the windows for some sunlight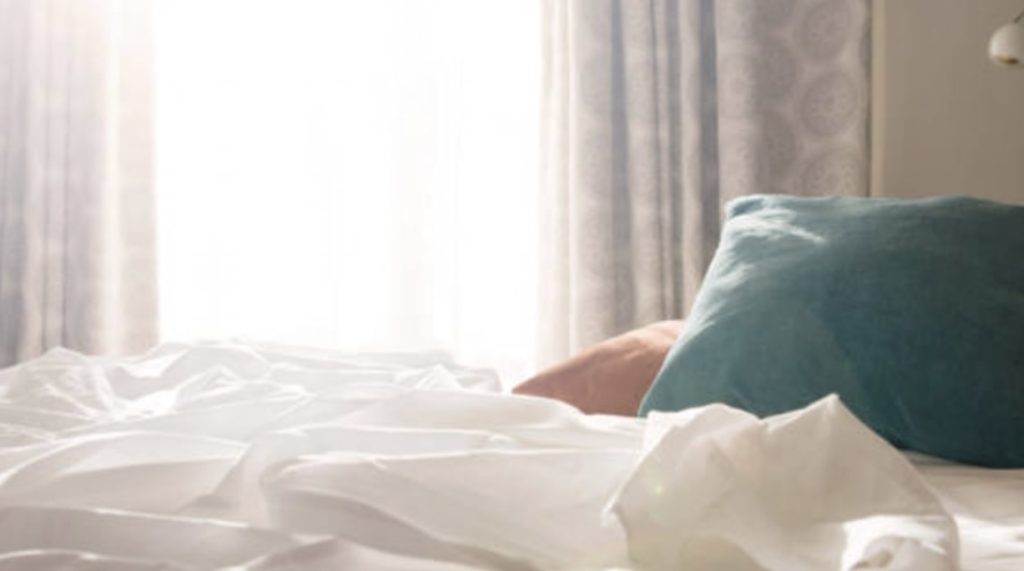 Also, open the windows and let the sunlight beam on your mattress every one to two months. Doing this removes the buildup of moisture from your body or the cool air of your AC on the bed.
That means that no mould or mildew can grow in your mattress. Plus, it can hinder dust mite activity to prevent allergies or asthma based on a study at Kingston University of London.
More on Mattress Cleaning & Maintenance