7 Cheap and Awesome Date Ideas in Malaysia
Whether casual or blind, dates don't have to be expensive so long as both you and your partner have fun and get to know each other more.
If you're wondering about cheap and awesome date ideas in Malaysia, we have you covered with our listicle here! Strolling around the mall and eating at a restaurant aren't the only things you can do, you know.
Ready? Let's go!
1) Ride a boat to see the glowing fireflies in the Selangor River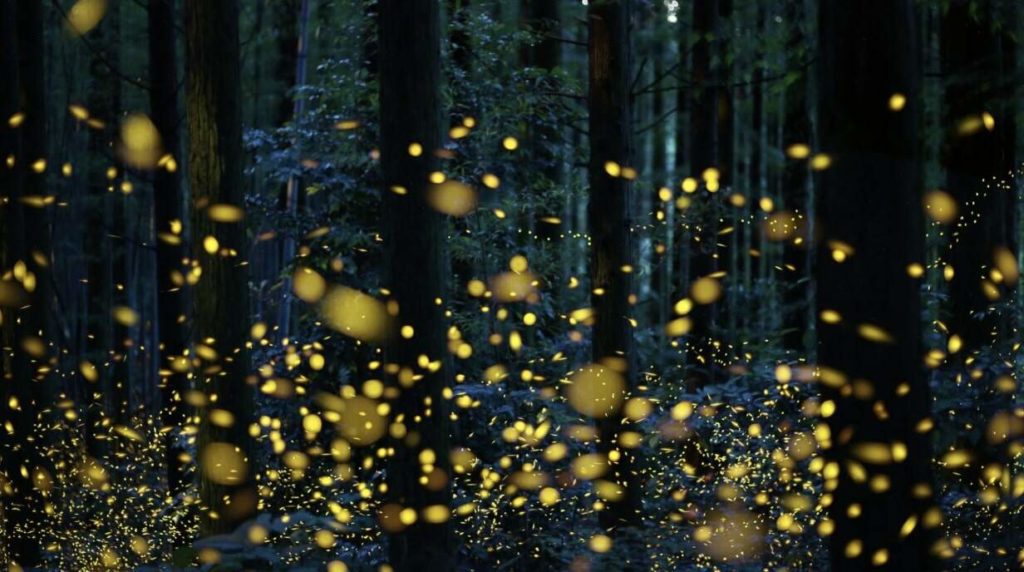 Nothing is more romantic and memorable with your date than having a boat ride in the majestic Selangor river to see the glowing fireflies at night.
At this time, thousands of fireflies flicker in order to attract a mate. The twinkling lights mainly come from males hoping to get a 'yes' light response from the female.
You can choose between riding a wooden paddle boat or an electric boat with an assigned driver. The place is Firefly Park Resort in Kuala Selangor and opening times are between 4:00 to 7:00 PM.
2) Take baking lessons together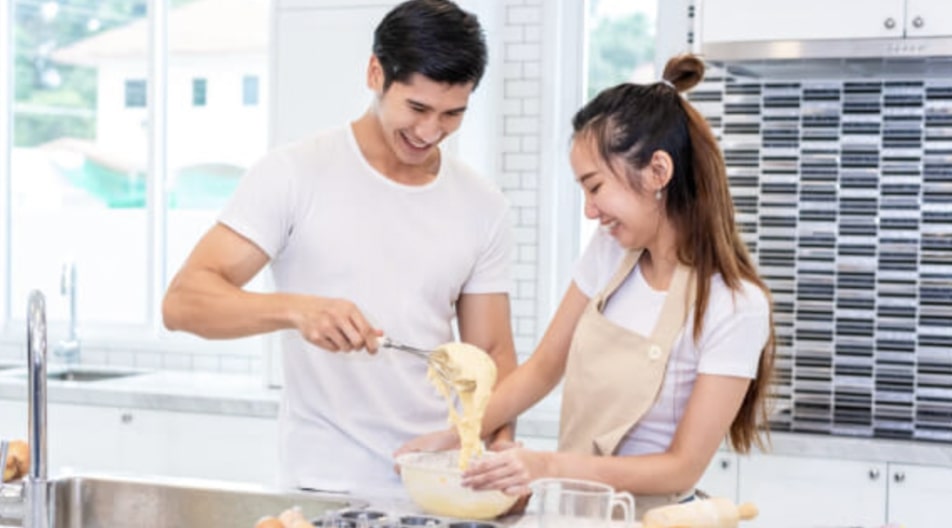 At GoodTimes, you and your partner can sign up for cake-baking lessons for a good price! Learn how to bake matcha soft cheesecake, cookies and cream tart, marble butter cake, or other cakes.
It's designed to give partners a good time and enhance their relationships. Plus, baking skills may come in handy if the relationship works and you have a couple of kids in the future.
It sure is better than ordering every time from a bakery when you have a sweet tooth or on a special occasion, don't you agree?
3) Go hiking with your partner in KL Forest Eco Park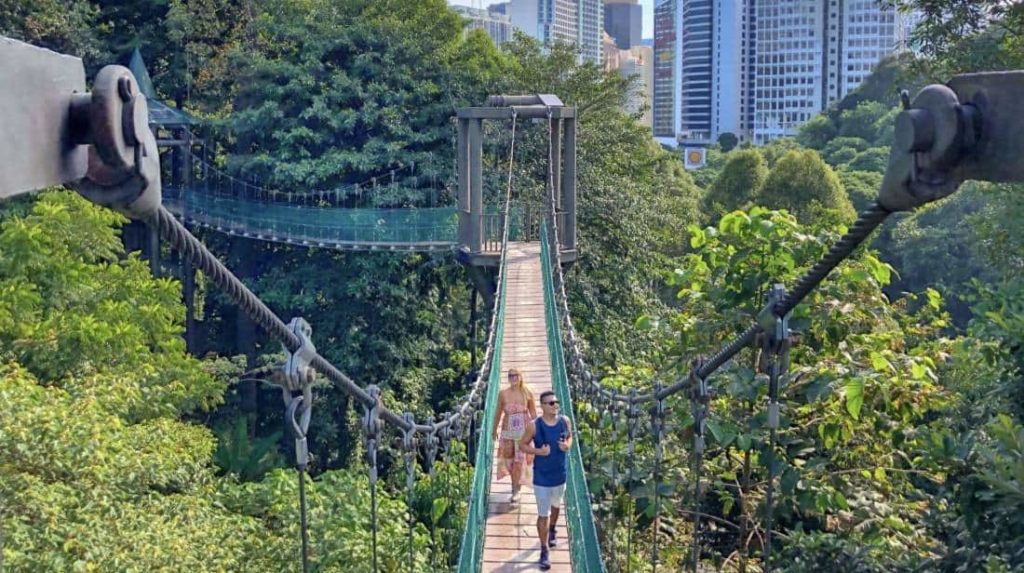 KL Forest Eco Park is an urban jungle with many trails the couple can hike. It provides a breath of fresh air, scenic views, and good exercise.
Whether both of you are in great shape or need exercise, there are easy and advanced trails you can choose from. And it makes for a super-fun outdoor adventure without having to go far.
It's definitely an awesome dating place and completely free too! KL Forest Eco Park opens daily from 7:00 AM to 6:00 PM giving you flexibility as to when to have your date.
4) Have a refreshing drink around cats at Purradise Cat Cafe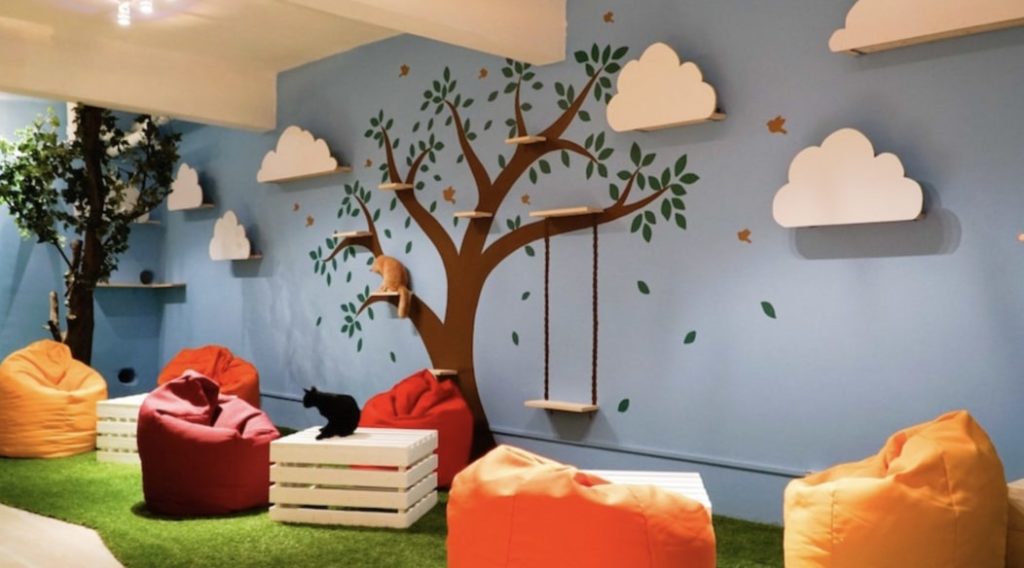 If you love cats, you can take your sweetheart to Purradise Cat Cafe for a relaxing time. Trust us, he or she will love it.
They have about 25 cute cats here to feed or caress whilst you chat with your date. You can just order a freshly brewed latte or fresh juice and plop down on their comfy bean bag chairs.
Of course, 'couple' students can bring their laptops here and finish their homework too. They can get more bonding time here as well.
The place is nice and lively with wonderful decor including the crate table and grass-like carpet. Also, they have warm and helpful staff to assist you with anything you need.
5) Paint a picture together at Art & Bonding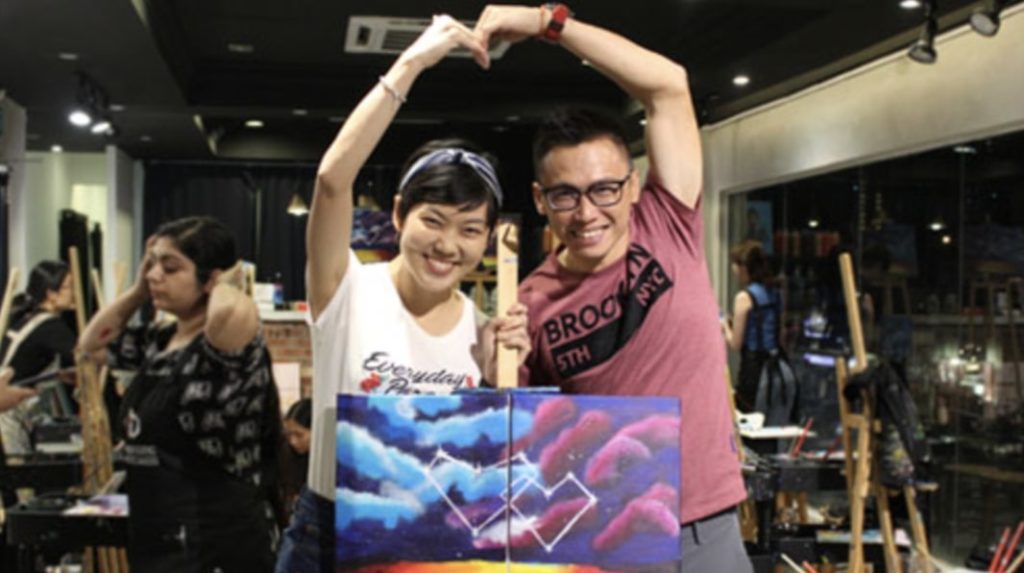 Art is always good because it tames the soul and serves as a healthy outlet. With your date, you may want to paint together at Art & Bonding.
It gives you an opportunity to hang out, grow closer, paint on a shared canvas, and sip wine too. Afterwards, you can take home the picture you and your date painted as a souvenir.
Furthermore, it's a very fun and new experience without costing big. The shop is located at Desa Sri Hartamas in Kuala Lumpur; you can simply call them to set up an appointment.
6) Catch each other again and again whilst ice skating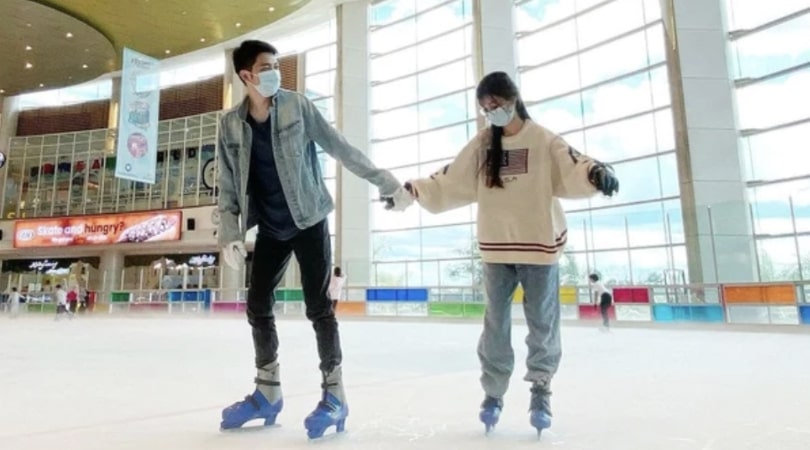 On first dates, going ice skating is a romantic experience. You get to hold your date the entire time and catch each other over and over again if one falls—and laugh together too!
Going on both day and nighttimes are fantastic. Oh, and don't forget to let staff take your pictures together to show off on Instagram or put in a small frame.
Weekday entry costs RM20 and weekend entry costs RM25. You can skate at Malaysia National Ice Skating Stadium and they're open every day from 11:00 AM.
7) Dine at a Japanese restaurant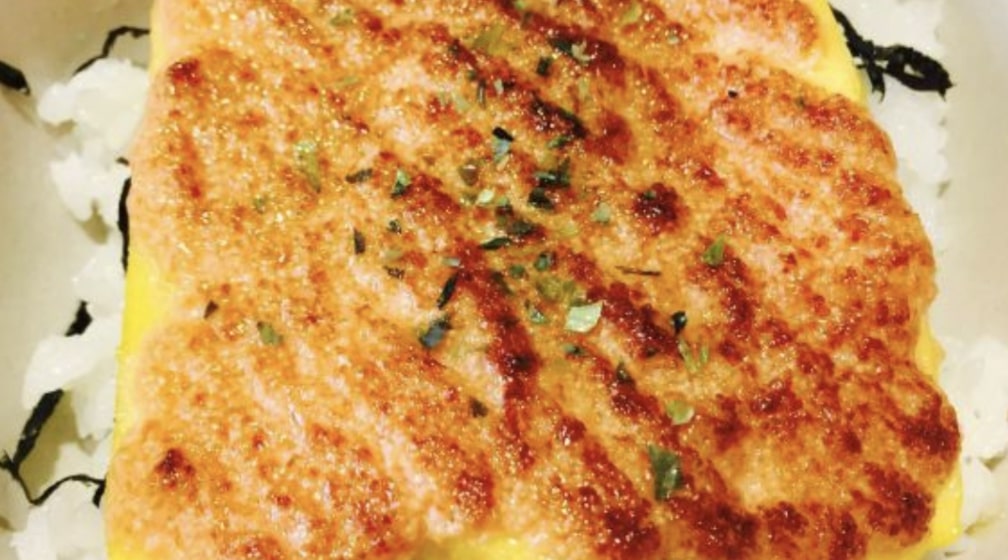 When you've enjoyed the whole day with the person you like, and dinner is all that's left, you can try dining at a Japanese restaurant such as Uokatsu, located at Plaza Damas 3 in Kuala Lumpur.
They have fresh and classic food here that patrons describe as mouth-watering. Dishes to try are their salmon mentai, grilled saba fish, sanma kabayaki don (pictured above), kampachi, and more!
Prices are affordable and fair at this restaurant. However, don't let the girl pay the bill, use your credit card so she can have an awesome time with you!
Food at Uokatsu isn't as expensive as those in hotels but have far better food quality than those served at hostels, making yet another great date idea!
More Resources on Cheap and Unique Date Ideas in Malaysia