The 5 Best Streaming Apps in Malaysia
Unlike before, fewer people are going to the cinemas or downloading half-bright TV series from peer-to-peer (P2P) sites—all thanks to streaming apps like Netflix and Disney+.
Well-known streaming platforms give us great entertainment, as their shows have superb graphics and audio and we can watch them anytime on our laptop or smartphone for one value price.
However, since Netflix launched, many new streaming apps have followed suit and been developed to serve the unique needs of their audiences.
Now, chances are you're already familiar with some of them, but if you'd like to know the very best streaming apps in Malaysia, we've made a list of them right here for you!
A Cost Overview of Malaysia's Popular Streaming Apps
Here's the tabular price summary of our featured streaming apps. These are their subscription rates, which are what the user pays every month to use their services.
| Streaming app | Basic | Standard | Premium |
| --- | --- | --- | --- |
| Netflix | RM35/month | RM45/month | RM55/month |
| iQIYI | Free | RM8.90/month | RM29.90/month |
| Disney+ Hotstar | N/A | RM18.30/month | N/A |
| VIU | Free | N/A | RM12.90/month |
| Amazon Prime Video | N/A | RM26.28/month | N/A |
Keep in mind that those apps that allow users to stream for free have ads unless you upgrade to the standard or premium plan.
Also, some streaming companies give you flexibility in paying for their services. It can be by week, month, three months, six months, or year.
The Best Streaming Apps in Malaysia
Our choices were not made randomly for this list. Before we selected them, we subjected them to a set of criteria which includes the following:
By the way, companies offering discounts and coupon codes get a higher score for this criterion.
Our score for each of these criteria can easily be found as you scroll through our list below. It's there below the information table of the streaming app.
Let's now round up the most preferred streaming apps in Malaysia!
1) Netflix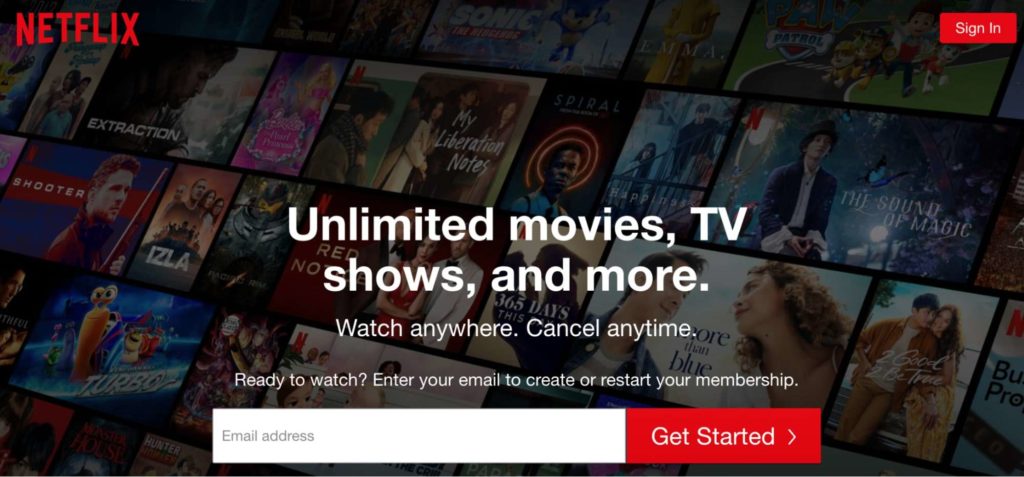 Test
Info
Subscription fee
Plans




Mobile plan: RM17 per month, supports one device only

Basic plan: RM35 per month, supports one device only

Standard plan: RM45 per month, supports two devices simultaneously

Premium plan: RM55 per month, supports four devices simultaneously

Number of devices supported
Up to 4 devices depending on the plan selected
Number of profiles
5
Popular shows right now
RRR (Hindi), Knives Out, Tomorrow
Easily, Netflix is one of the best streaming apps in Malaysia given its high subscriber count of 221.64 million as of 2022 across the globe.
It has an excellent library of feature films, documentaries, and TV shows that are produced on their own or obtained for a set period as per their contract.
Genres range from action and adventure to romance to thrillers. And it also supports a host of languages like English, Portuguese, Korean, Turkish, and Arabic.
Subscribing to this streaming platform is pretty straightforward. All you have to do is sign up with your email and choose from their membership options.
These include mobile, basic, standard, and premium. The more advanced the package you choose, the better the picture quality and the more devices you can use at the same time.
For instance, with Netflix Standard plan, you can enjoy movies in HD or up to 1080p, whereas with Netflix Premium, an immersive experience awaits you with Ultra HD or 4K streaming.
Also, if you have kids, you can create a profile for them. Doing this enables them to have their own space where they can enjoy kids' shows and you can block or lock certain movies you don't want them to see.
As for its downside, certain movies or shows may not be available in your region.
Excellent picture quality
Organised library
Has kids' profile and content
Easy to subscribe
Gives value for money
Offline download feature
Limited regional choices
Number of devices supported aren't much
Higher prices compared to other apps
Customer Reviews
Have always done a good job
"I started with Netflix way back when they were mailing DVD's and continued when they switched to streaming. They've always done a good job at providing the maximum convenience, big selection, and minimal cost. The only problem I've had is that they often push things they want you to see, and guess incorrectly at what you want to see, so sometimes I end up sifting through a bunch of stuff I'm not interested in to find movies I am interested in." -Curt
Reasonable subscription plan
"It's the best app/website for watching movies and series in various languages. They also have a reasonable subscription plan." -Rahul Pandey
2) iQIYI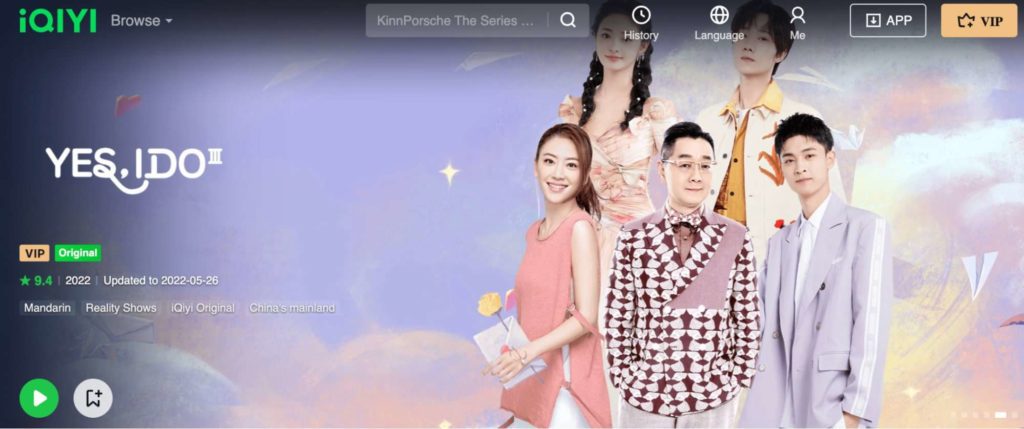 Test
Info
Subscription fee
Plans




Basic plan - free

Standard plan - RM4.90/week, RM8.90/month, RM23.90/quarter, or RM87.90/year

VIP plan - RM29.90/month, RM87.90/quarter, RM239.90/year

Number of devices supported
2 to 4 devices depending on the plan selected
Popular shows right now
KinnPorsche, One Piece, Ordinary Greatness
If you're crazy about Asian movies, game shows, and anime, then you should try iQIYI. Pan-Asian content is their speciality.
You can catch up on your childhood anime if you weren't able to finish it back then. They have Dragonball Z, Slam Dunk, and Hunter x Hunter here.
The basic plan is totally free although you'd have to avail of the higher plans to get more perks. And this has drawn many watchers to their streaming platform or app in recent years.
With standard and premium plans, you can skip the irritating sudden ads. Furthermore, you get to play on two to four devices concurrently.
Same as Netflix, iQIYI lets you download dramas and films offline so you can watch them later without an Internet connection.
Unfortunately, they only have up to HD quality videos, but you can stream in 4K if you become a VIP member. Other flaws are that most of their movies lack a summary, navigating is a bit hard, and they have distracting pop-ups.
Still, it's only fair provided you get to enjoy many of their movies without paying a single cent. After all, they have limited-time coupon codes that will allow you to get more out of their app.
This Singapore-based company has a total subscriber count of over 106 million from 191 countries.
In summary, with a myriad of free-to-watch Asian movies and affordable pricing, it surely belongs to our list of the top streaming apps in Malaysia!
Provides Pan-Asian entertainment
Relatively affordable plans
You can watch on this app for free
Offline download feature
Gives discount codes
Free shows have supported ads
HD and 4K are only available with the VIP plan
Most shows have no summaries
Difficult to navigate 
Distracting pop-ups
No American or European movies
Customer Reviews
Varied and large catalogue
"Varied and large catalogue of cinematography. Quality of the videos are great. Up to 1080p mainly. The iphone app allows for 1080p hdr video playback, and Dolby atmos audio on supported hardware and videos.
Progress is saved across platforms. So you can easily watch an episode on your pc and then continue on your phone, and vice versa." -Hasei
Really like the streaming platform Iqiyi
"I really like the services of China's Strimnig. Iqiyi. Although I understand really quite a little Chinese. I visit the site a lot and try to see the series and what's new. The most relevant response of course is that of the people of China. But I think the streaming looks really nice. I would be happy for the Chinese to do English subtitles for everything." -Alon Fertig
3) Disney+ Hotstar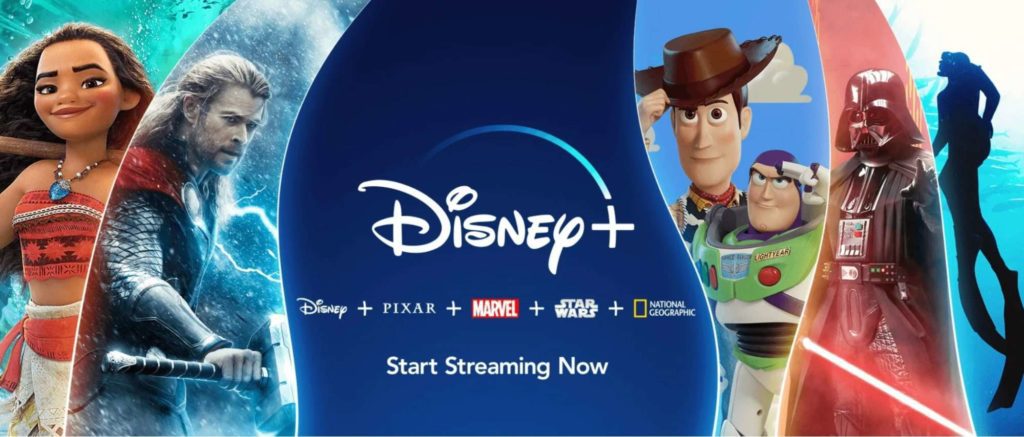 Test
Info
Subscription fee
Plans




Standard plan: RM54.90/three months

*Also, Astro streaming app users can access Disney+ Hotstar for an extra RM5 per month.

Number of devices supported
2 devices depending on the plan selected
Number of profiles
1
Popular shows right now
Obi-Wan Kenobi, The Kardashians, Escaype Live
Star Wars, Spider-Man, Avengers, Snow White, and other films and TV shows can't be watched on Netflix or other apps right now—because they're all exclusively on Disney+.
Besides that, sports lovers can enjoy the app, as it has live sports whether you like basketball, golf, football, or UFC. This is another unique feature they offer that other streaming services don't have.
And not to mention, it has National Geographic documentaries too for those who want to learn more about the environment we live in and the animals we share the world with.
Furthermore, the goal of Disney+ is to give you a seamless video and user experience on top of the others. The company knows that these two essential factors are the ones that make a difference.
That's why they have a smart search function and a thoughtful user interface for you to access their content easily.
We also like that their price is sweet and value-giving for three months. If you are an Astro user, you can enjoy Disney movies for a small additional price, and there's no need to cancel your membership for that.
Not yet three years since Disney+ launched in November 2019, it only supports up to two devices and one profile right now. However, we believe that these will surely increase in the next few years or so.
Engaging, fun, and relatively affordable, Disney+ Hotstar can be a great choice for you. As such, it can be a great swap for Netflix or other streaming platforms you're using.
Unique movies, shows, and sports
Self-adjusting picture quality
Smart search function
Pleasant user interface
Relatively inexpensive
Currently only supports nine languages 
Can only accommodate one profile
Only one plan available for now
No 4K video quality yet
Can be hard to forward a video
Complaints about video buffering
Customer Reviews
Love its movies, shows, news, and dramas
"Love the movies, tv shows, news, dramas very much. The streaming, the picture quality and audio are great." -Krupa B
Fantastic service at a fair price
"Excellent service and ton to watch at a very reasonable price. Keep it up guys." -Ramzan Khetani
4) VIU

Test
Info
Subscription fee
Plans




Basic plan - free

Premium plan - RM12.90/month, RM48/six months, or RM88/year

Number of devices supported
Up to 5 devices depending on the plan selected
Popular shows right now
Running Man, Woori the Virgin, From Now On, Showtime!
VIU is an over-the-top (OTT) streaming service with a catalogue of Asian movies and shows, especially from Korea, China, and Hong Kong.
It's popular in 16 countries including Malaysia, Singapore, Hong Kong, Myanmar, Thailand, and the Philippines as well as Egypt, Bahrain, Oman, Qatar, Jordan, Saudi Arabia, the UAE, and South Africa.
There are two inexpensive plans available. One of which is free but ad-supported, and the other is premium, which gives you access to more content and features like unlimited downloads, no ads, and first or exclusive access.
There are also four picture qualities you can pick from while watching: smooth, standard, HD, and Full HD. The first three are available for free members, but all of them can be opted for by premium users.
However, there is no Ultra HD or 4K picture quality for this streaming app.
Moreover, VIU caters to Pan-Asian audiences, so it doesn't have American or European films.
Luckily, sharing the app with your family is easy since you can use up to five devices at one time with it. It doesn't matter where you are so long as you have an Internet connection.
In addition to their competitive premium rate, you can input a code discount if you have one. This way, you'll spend less money on your entertainment needs.
All in all, VIU is a great streaming app that has the essentials covered if you like Asian teledramas and movies and don't want to spend a lot—or at all.
You can watch on this app for free
Offline download feature
Can play up to five devices simultaneously
Excellent rate
Gives code discounts
No 4K video quality
No American or European movies
Only a couple of plans available
Library isn't updated regularly
Customer Reviews
Super video quality and no monthly fee
"Video quality is super but there no option to filter based on language. One good thing is no monthly subscription." -Navaneetha Krishnan
Nice collection of TV shows
"Downloaded on Fire Stick. Nice collection of TV shows. Streaming quality ok when net speed is high." -Mudang Tajang
5) Amazon Prime Video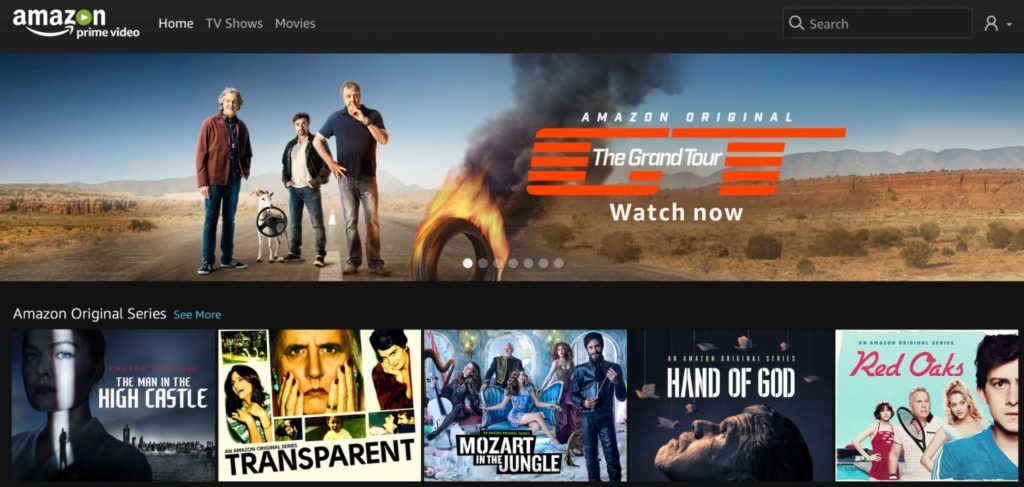 Test
Info
Subscription fee
Plans




Standard plan: RM26.28/month

Number of devices supported
Up to 3 devices depending on the plan selected
Number of profiles
6
Popular shows right now
The Last Post, Mad Dogs, Hunters
What's so special about Amazon Prime Video, otherwise known as Prime Video in Malaysia, is their selection of critically-acclaimed Western shows and movies across various genres.
The trade-off is their selections are fewer compared to other streaming apps. In short, it's quality over quantity with them, which some users don't like.
It's super easy to sign up with them, and you don't have to mull over it. They only have one fixed package, and that grants you access to their Amazon Originals and movies they have developed.
When you've taken them up on their standard plan, you'll be able to download content for offline viewing. To prevent you from overusing your Internet data, they let you keep track and control it too.
Hence, if you go out often for work or leisure and yet you want to enjoy great movies easily, then you're at an advantage with Prime Video.
As for the number of devices this app can support at the same time, they have only three with six separate profiles for the whole family. You can stream movies on your phone, tablet, laptop, or smart TV.
Most of all, the quality of the picture and sound is flawless, as many users can attest to.
The good news is if you're an Amazon Prime shopping member, Prime Video is already included in your membership package!
Critically acclaimed movies
Fantastic streaming experience
Fast sign-up process
Offline download feature
Lets you control data usage
Can support only up to three devices
Less content than that of other streaming apps
Only one plan available
Acorn and Britbox add-ons are extra costs
Repeated search needed just to continue the film
Customer Reviews
Looks nicer to my eyes
"…In fact, I have never used Netflix because I have tried both and I think Prime Video has better colors, and a sharper image with less compression.
It looks better to my eyes, and it supports HDR10+ which Netflix does not. I support open-standards like HDR10+ and furthermore, I believe HDR10+ produces a better picture than Dolby Vision for supported displays." -Robert C
Love the movies I've found here
"Love the movies I have found here, but it will be good to have a section of new movies, now with all the paid channels added it is not easy to find an amazon prime movie. They should be in separate tabs. Also if I am watching a movie and forget to add to my list and not finish it I have to search it by name or actor to find it again. Maybe an email with the new movies added per month would be a good idea." -Anita
FAQs about the Top Streaming Apps in Malaysia
---
And that finishes our list of the best streaming apps in Malaysia. Hopefully, that has shed light on which one of them you should use for enjoying films and shows!
If you have any questions or comments about this list, kindly let us know. Just drop us a line and we'll get back to you as soon as we can.
Enjoy better streaming with these devices