What are the differences between Malaysia and Thailand?
Malaysia and Thailand are two of the most world-renowned travel destinations in Southeast Asia. Known for their rich cultures, beautiful beaches and cheap costs of living, choosing between these two countries is a difficult feat-–that's where we come in!
Since Malaysia and Thailand share many similarities, we're going to tackle what sets these two countries apart to help you decide which one to choose for your vacation. So, what are the differences between these countries?
Malaysia and Thailand have several differences, like their language and culture. However, the most significant difference lies in their main religion.
Malaysia is primarily an Islamic country, with over 63.5% of its locals identifying as Muslims. Meanwhile, 93%, or the majority of the population in Thailand practices Theravada Buddhism.
To help you determine which is the best choice for you, we've compared Malaysia and Thailand using different factors such as food, locals, beaches and more. Find out more below!
1. Thailand has a less strict culture because of its major religion.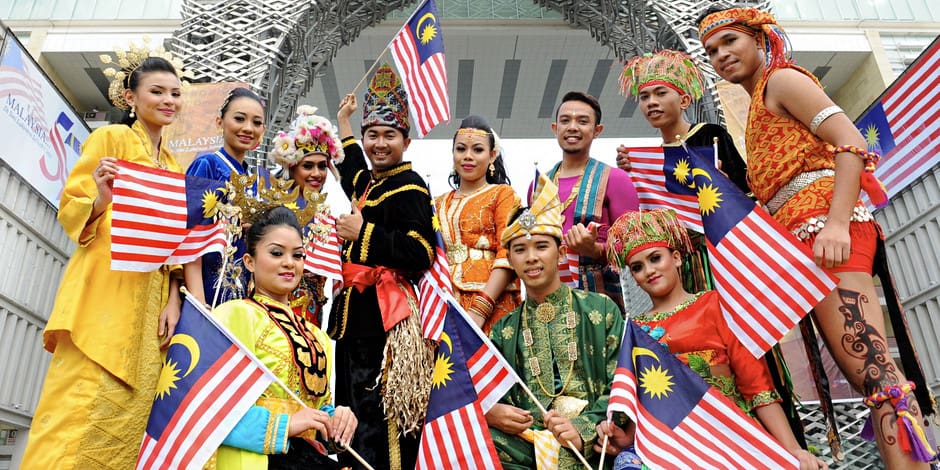 As we previously stated, the main difference between these two countries is their national religion.
With Malaysia being a predominantly Islamic country, some areas will have more strict dress codes, especially in attractions that also serve as worshipping spots for locals. Also, public displays of affection are frowned upon in these areas.
Furthermore, you'll find alcohol harder to purchase in Malaysia since these drinks are forbidden in the religion. However, once you get into Kuala Lumpur, you'll find that it's less conservative, at least for tourists.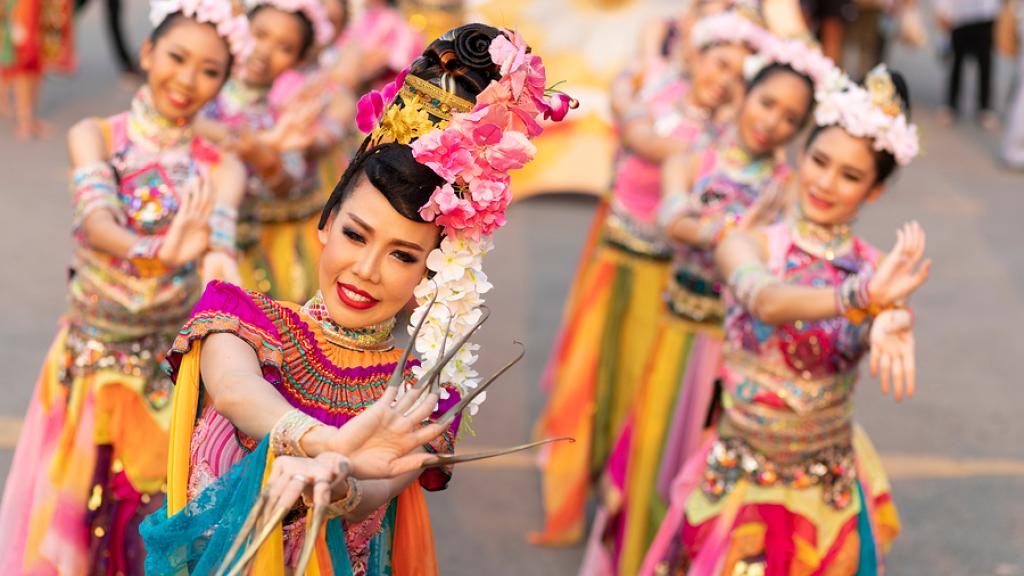 On the other hand, Thailand doesn't require its tourists with any kind of dress code except when visiting temples. In this case, everyone is required to wear clothes that cover their chests, shoulders and ankles.
Just like in Malaysia, public displays of affection such as kissing are a big no and should be reserved in private spaces.
As for alcoholic drinks, the country's law states that one should be at least 20 years old to purchase and consume them. However, alcohol is not allowed to be sold during specific dates such as election days and public holidays.
Our verdict:
Both countries have interesting cultures which are brought upon by their respective religions.
However, when it comes to strictness, Thailand is a much easier country to traverse for tourists since its religion doesn't require any kind of dress codes except when visiting temples.
2. They have different languages.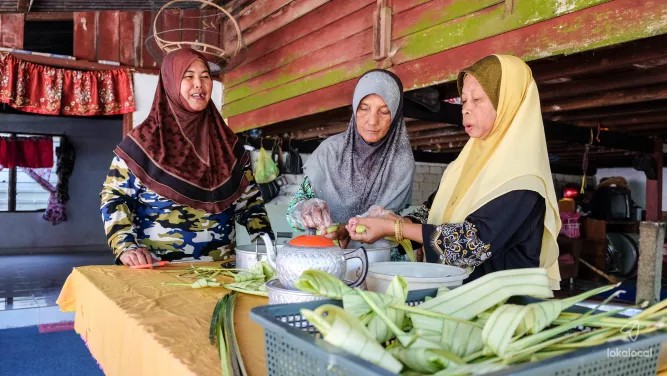 One of the main differences between Malaysia and Thailand is the languages they speak. In Malaysia, the locals mostly speak Malay or Bahasa Malaysia which originated from the Proto-Malayo-Polynesian language spoken by the earliest settlers in Southeast Asia.
On the other hand, the main language of Thailand is Thai which is part of the Tai language family. This language is believed to come from the area that is known today as the border between Vietnam and China.
Aside from Thai and Malay, however, both countries also have numerous dialects. More specifically, Malaysia has 10 dialects while Thailand has four.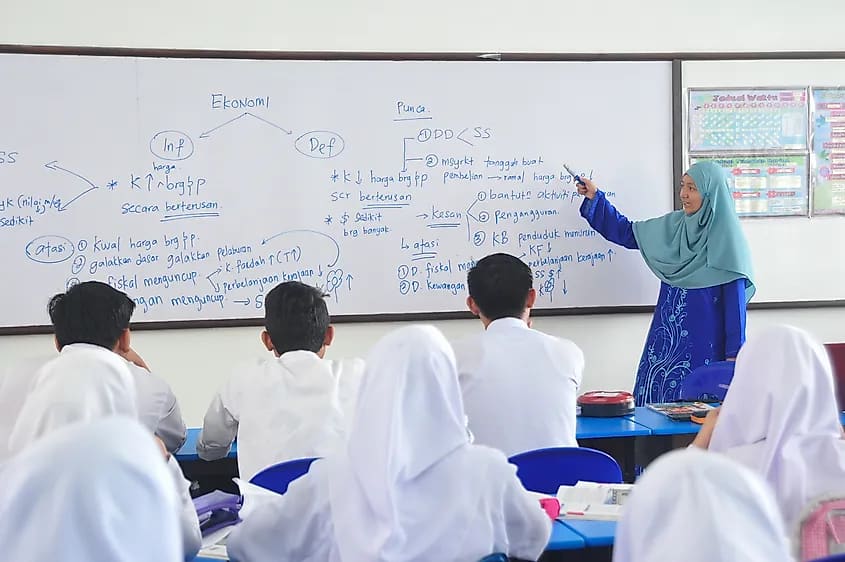 However, English is also widely spoken in both countries as it's part of their curriculum in schools. Although some locals you may bump into aren't as fluent, they will understand you and try their best to speak the language.
If you want to encounter locals who are fluent in English, you'll most likely find them in the capital of these countries, namely, Bangkok and Kuala Lumpur.
Our verdict:
Although both countries have locals that speak English, Malaysians are more fluent in this language making it more accessible for tourists. Oftentimes, tourists in Thailand would require an interpreter to communicate with locals.
3. Malaysia has more diverse food options.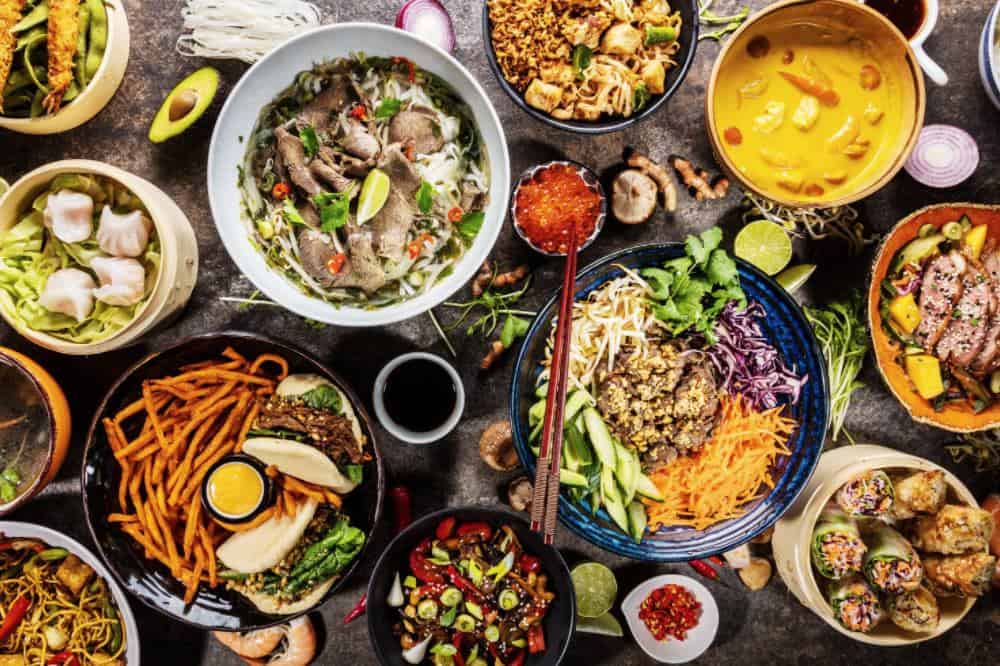 One area where Malaysia and Thailand are neck and neck with each other is food as both countries feature amazing cuisines. Simply put, Malaysia's cuisine can be described as a melting pot of three different countries: Malaysia, China and India.
You can see these influences at play when you try Malaysia's dishes from the spices they use to the way they're cooked and more. Moreover, you can immediately distinguish a Malaysian dish from the fragrant ingredients they use.
The perfect dish that represents Malaysian cuisine is Nasi Lemak which is the country's national dish.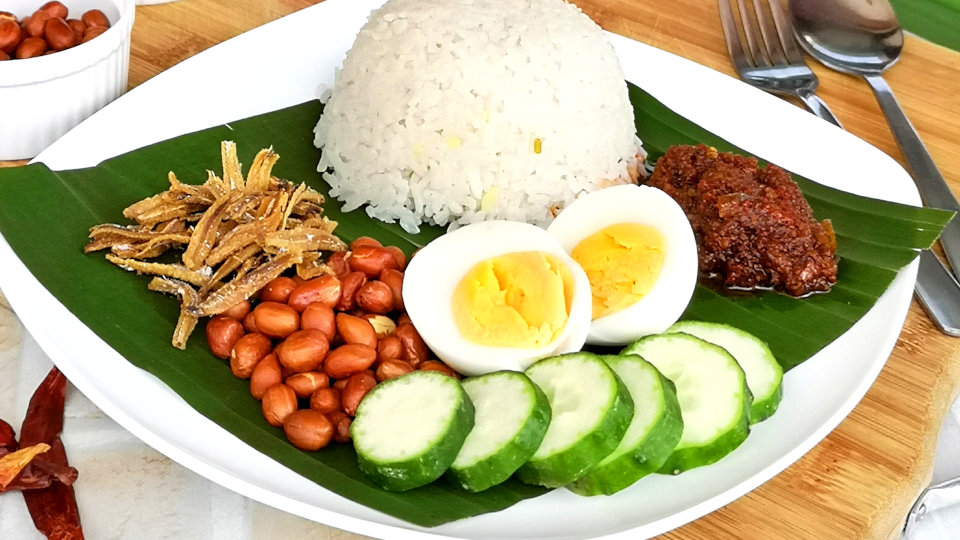 Nasi Lemak is a delicious dish consisting of fragrant rice that has been slowly cooked in coconut milk and pandan leaves. It is then served alongside various ingredients such as boiled eggs, cucumber, anchovies and more.
On the other hand, Thai cuisine is known for so many dishes that have been adopted by different countries around the world. Much like Malaysian dishes, this cuisine is influenced by other countries such as India and China as well.
Their dishes mostly consist of combinations of flavours such as sweet, salty, sour and bitter which can be attributed to its use of diverse herbs and spices.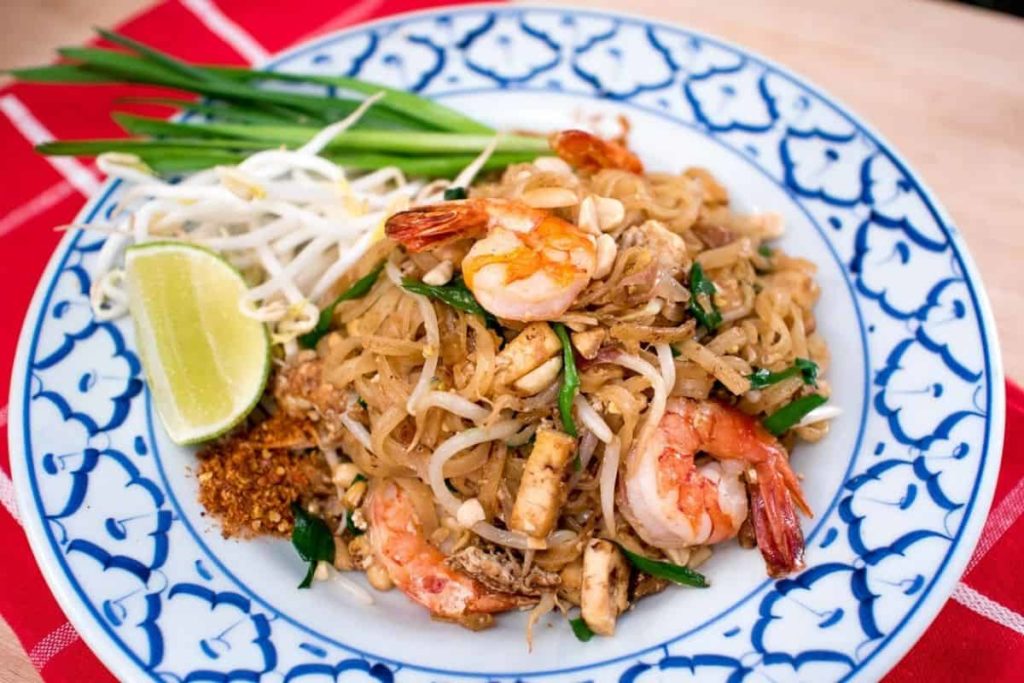 The national dish of Thailand is Pad Thai which is simply fried rice noodles at first glance. However, this dish is made much more special because of how Thais prepare it by adding fresh veggies, sweet and spicy sauce, eggs and bean sprouts.
Also, if you want to experience these countries as a local, you can indulge in the delicious street food these countries have to offer.
For Malaysia, some of the most must-try street food include the following:
Penang Asam Laksa – rice noodles in tamarind-flavoured dish soup
Lok lok – skewers of meat, veggies, fishballs, etc. that are dipped in broth
Rojak – fruit and vegetable salad drizzled with a sauce made out of, lime juice, water, sugar, peanuts and chillies.
Meanwhile, Thailand has the following tantalising street food items:
Pad krapao moo – stir-fried chicken/pork cooked with holy basil and served alongside steamed rice
Moo ping – skewered thin slices of pork grilled over charcoal
Jok – rice porridge with pork, soft-boiled eggs, ginger and onions.
Our verdict:
This was such a close comparison but the diversity of Malaysia's dishes as a result of influences from India, China and other Southeast Asian countries makes it slightly better than Thailand's cuisine.
That's not to say that Thailand's cuisine is bad. After all, this country is home to one of the most famous dishes in the world, Pad Thai.
4. Malaysia offers more variety in terms of travel destinations.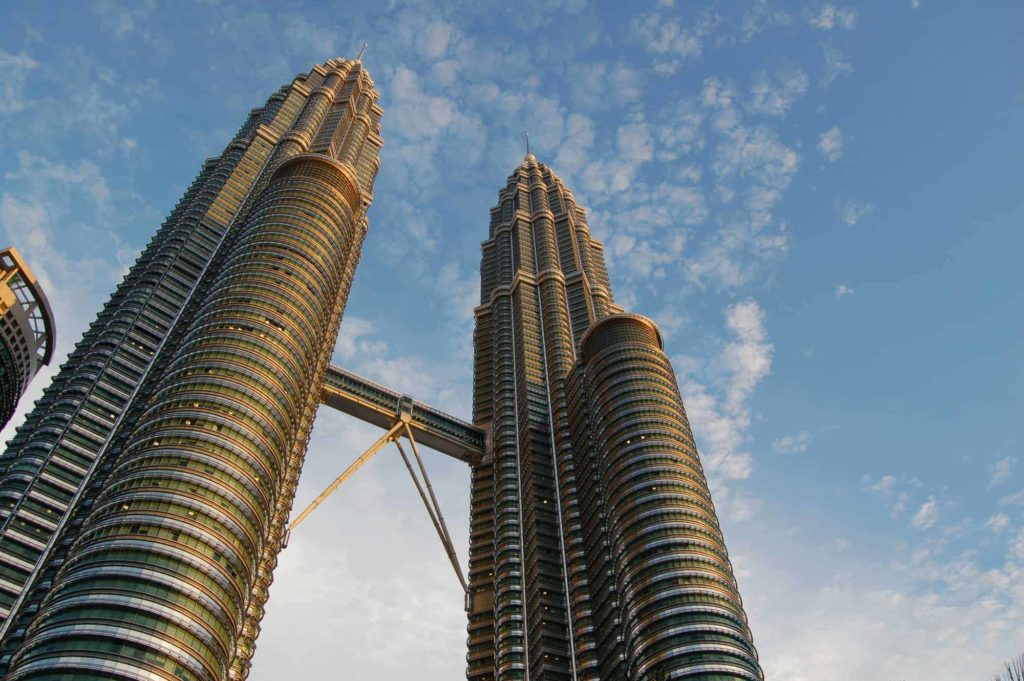 Your trip to both of these countries won't be short of world-renowned tourist attractions that are perfect for taking photos and making memories.
Let's start with one of the most world-renowned attractions in Malaysia, which have almost become synonymous with the country: the Petronas Towers. Aside from being a tourist attraction, this spot is a record holder as it's the tallest twin towers in the world.
A trip to Malaysia wouldn't be complete without visiting and taking a picture of this marvellous piece of architecture.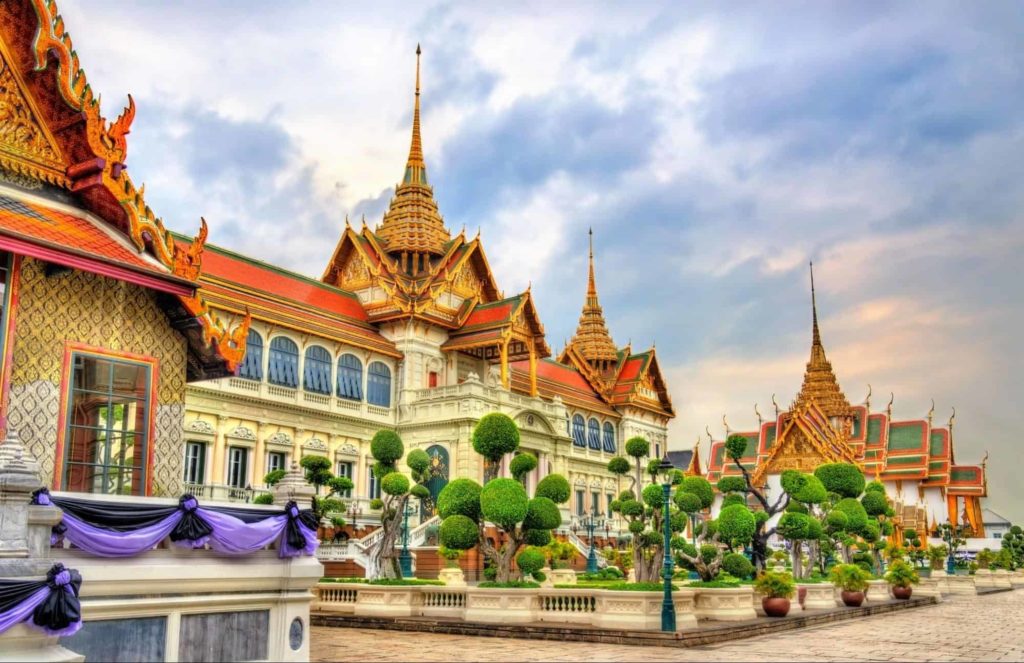 As for Thailand, an attraction that you shouldn't miss during your visit is The Grand Palace which is located in the country's capital, Bangkok.
If you want to be in awe of the most beautiful piece of architecture in the country and learn about its culture at the same time, this is a must-visit. Consisting of maze-like halls that lead to different relics and temples, The Grand Palace is an adventure in itself.
To help you find out which destination between Malaysia and Thailand should you choose for your next trip, here are some of the best ones that each of these countries has to offer:
| Malaysia | Thailand |
| --- | --- |
| Batu Caves | Railay Beach |
| Menara | Koh Phi Phi |
| Mount Kinabalu | Beaches of Koh Samui |
| Perhentian Islands | Khao Yai National Park |
| Gunung Mulu National Park | Sukhothai Old City |
| Sepilok Orangutan Rehabilitation Centre | Doi Suthep |
Our verdict:
Malaysia wins round as it offers more variety with its tourist attractions, from beautiful sandy beaches to its capital, mountains and more.
5. Both countries have friendly locals, but Thais seem friendlier.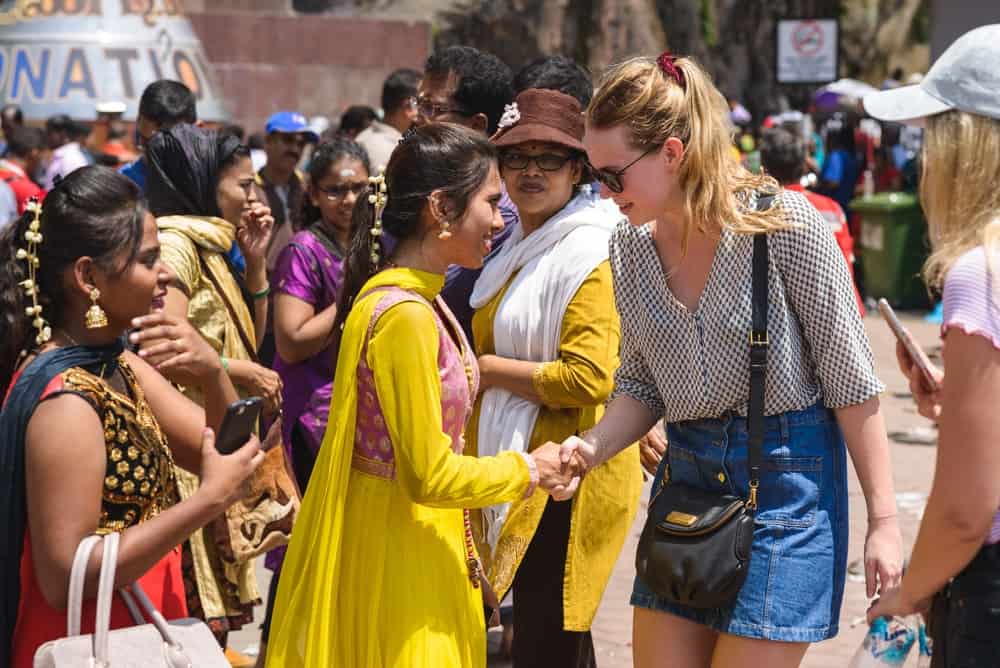 It's safe to say that regardless of which country you choose between the two, you'll be welcomed with warmth thanks to their friendly locals.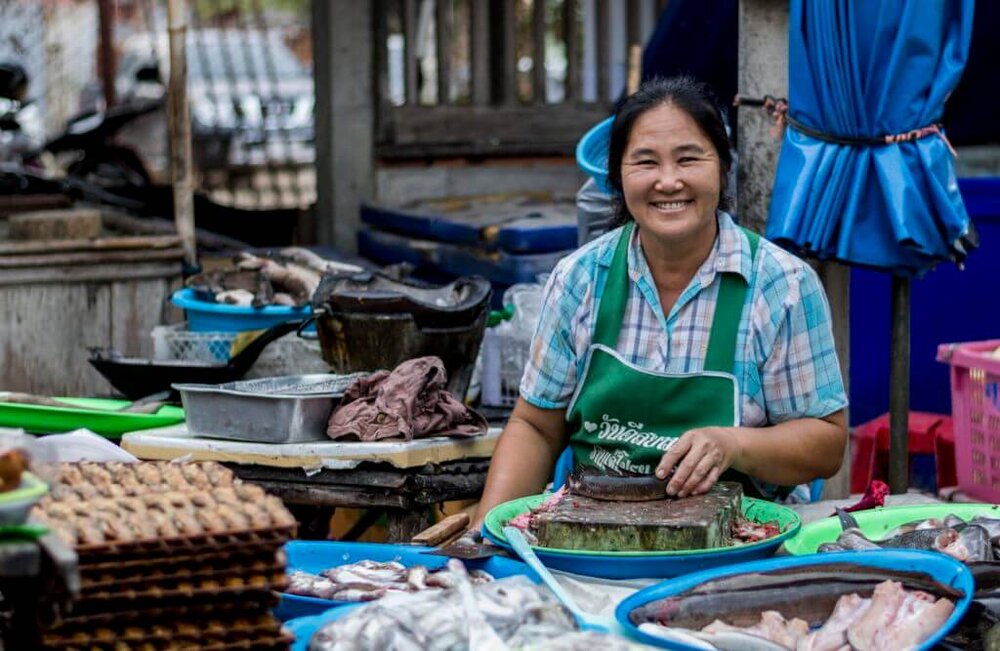 Thailand is even dubbed the 'Land of Smiles' because of how its locals always greet each other with contagious smiles.
Thais are often non-confrontational which has been engraved in their culture for the longest time. However, they'll always be welcome to assist tourists if they ever need assistance with directions.
The same approachable nature can be said with Malaysians who are also friendly by nature due to their culture. Their culture leads them to focus on relationships with people making them one of the most friendly locals in Southeast Asia.
Our verdict:
Regardless of which country you visit, you'll feel the friendliness of the locals. However, there's just something about the warm smiles from the people of Thailand that makes it a much friendlier destination.
5. Malaysia offers more outdoor activities.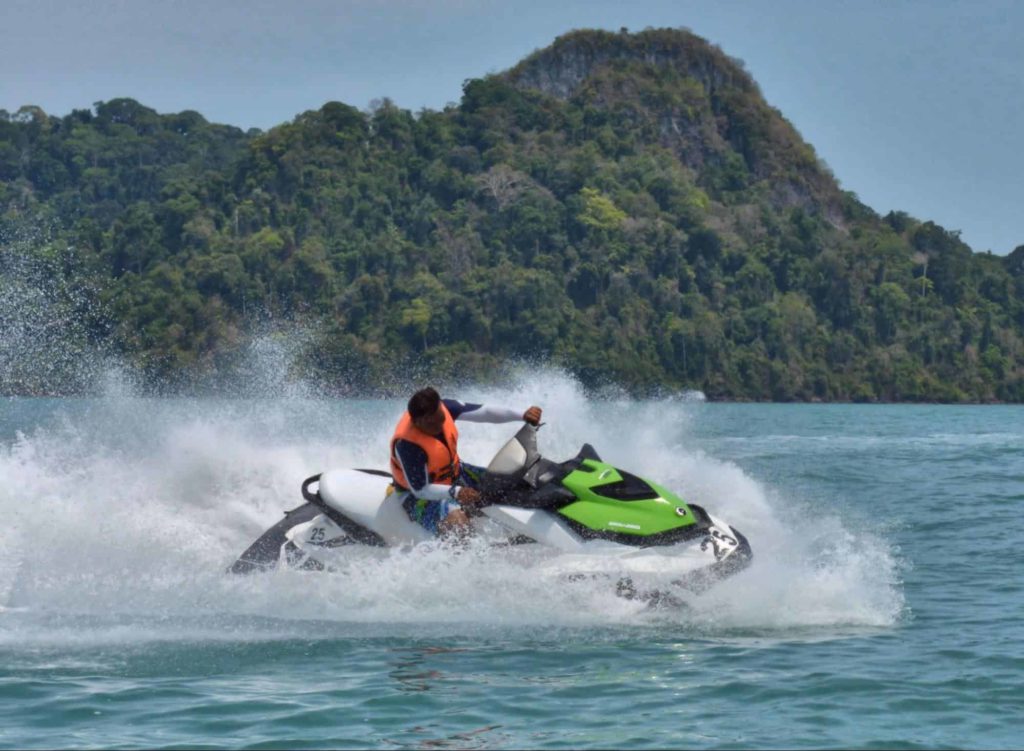 When people think of Malaysia and Thailand, one thing that immediately comes to their mind is beaches and rightly so as these countries feature some of the most beautiful shores in Southeast Asia.
These amazing beaches allow for various kinds of fun water activities such as jet skiing, parasailing, snorkelling and more.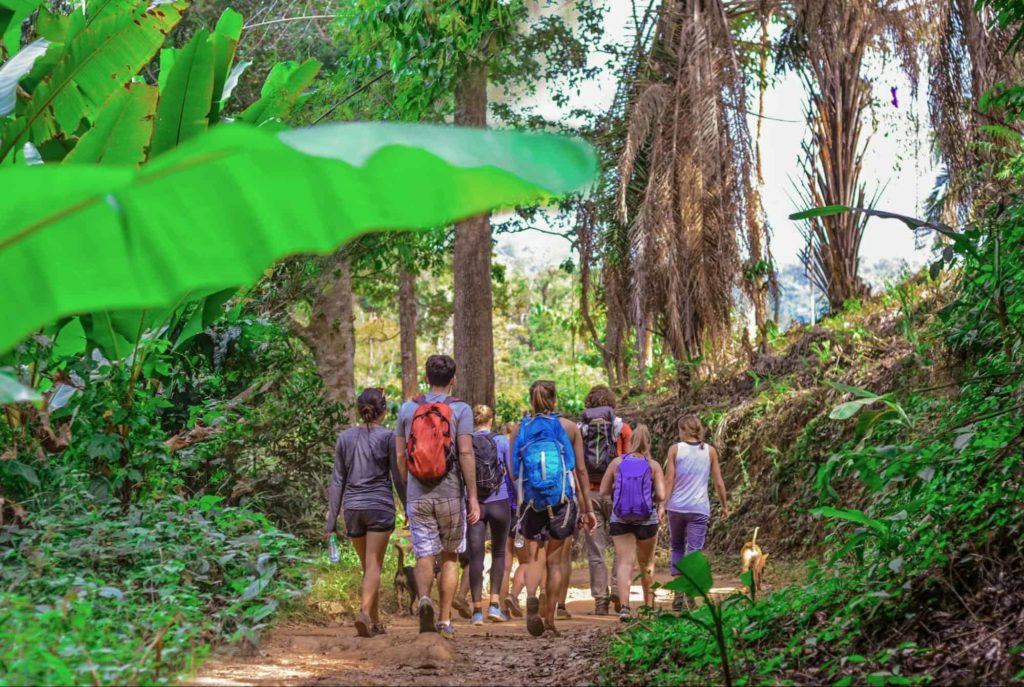 The fun outdoor activities don't stop there for Malaysia and Thailand as both countries offer opportunities for hiking as well! In this area, however, we have to give the crown to Malaysia.
This is because Malaysia features more spots for trekking such as forests and national parks. Before you set off on your adventure here, however, make sure to be equipped with the right hiking gear and useful tips.
Moreover, if you're looking for adrenaline-filled activities, you won't be disappointed with these two countries at all!
In Thailand, you can scream your lungs out and free-fall from thousands of feet in the air at Thai Sky Adventures above Pattaya. Although the price can be steep, it's a once-in-a-lifetime experience that you shouldn't miss when visiting the country.
Our verdict:
We would've given this a tie since both Thailand and Malaysia offer a wide variety of activities for their visitors. However, since Malaysia offers more natural landscapes that open the door to trekking opportunities, we're going to give this one to the Malays.
As for Malaysia, one of the best activities for thrill-seekers can be found in Gopeng where tourists can experience white water rafting on the Kampar River.
With strong water currents and boulders, get ready to navigate your boat with your friends or be thrown into the water!
6. Thailand has a less complicated transit system.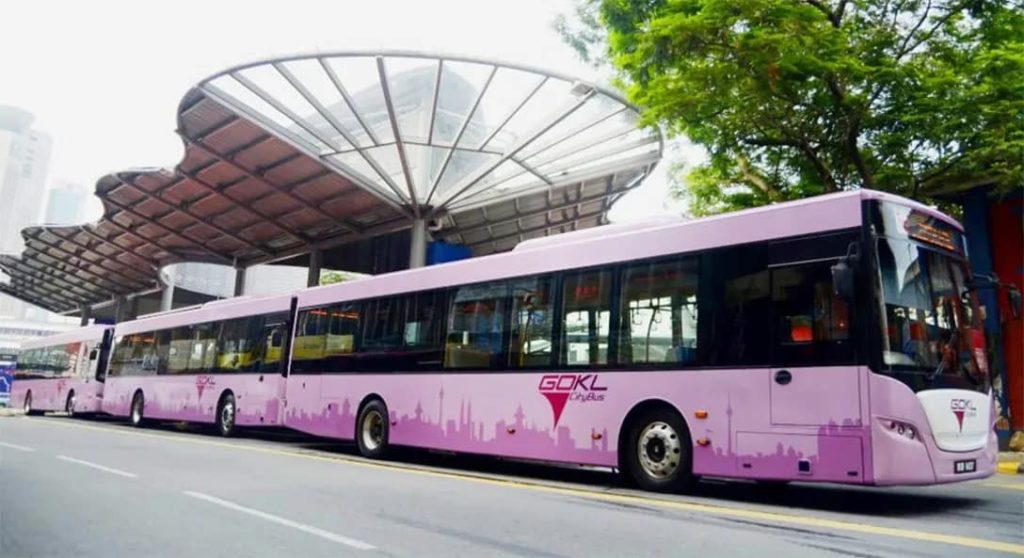 Getting around Malaysia and Thailand as a tourist won't be a problem. For starters, both countries feature systematic transportation modes for both long and short-distance travel.
For long distances, you can easily find trains and buses that have routes going around and out of the city. For example, Malaysia features an intercity bus called 'Go KL City Bus that offers free rides around the city centre of Kuala Lumpur.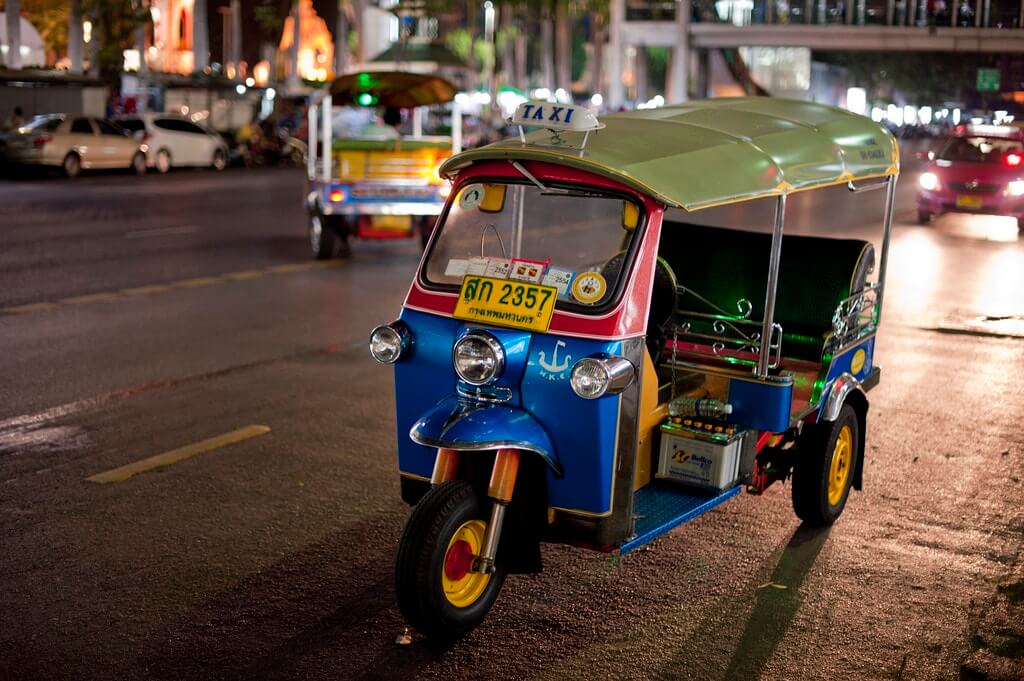 For short distances, Thailand has these three-wheeled motorcycles called 'tuk-tuks' which can fit two or three passengers. This is a great option for tourists who are looking to get around Bangkok and other cities quickly without paying much.
It's worth noting, however, that sometimes tuk-tuk drivers tend to overcharge tourists and for this need, you may need to haggle for better prices.
On the other hand, Malaysia doesn't have tuk-tuks as the majority of their population own cars. Furthermore, their transport system is developed which eliminates the need for this kind of transportation method.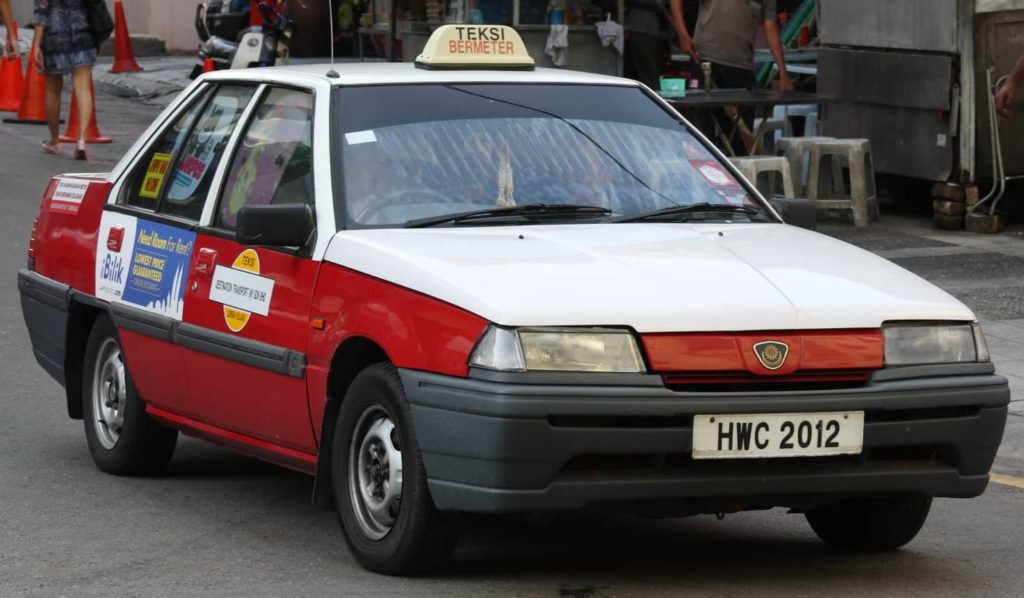 Both countries also offer cabs if you want a more private way to get around the country. Furthermore, If you want to save yourself from the hassle of using public transport, you can use the Uber-like grab-hailing app in Southeast Asia, Grab.
Alternatively, you can also rent a car in both countries. Although it may take some getting used to at first, you can start cruising through Malaysia and Thailand like it's second nature, especially with the right driving tips.
Lastly, destinations that are extremely far away from the city can be reached by booking domestic flights.
Our verdict:
Thankfully, both countries offer various modes of transportation to allow tourists to go from point A to B. However, Thailand is a slightly easier country for travellers since Malaysia's transit systems can be complicated at times, especially for first-timers.
Also, we've decided to give a slight advantage to Thailand because it's common for long-distance buses to have toilets. However, if this isn't a burden to you, Malaysia's buses are still reliable to get around the country.
Malaysia or Thailand? Here's our final verdict!
With both countries featuring tons of tourist attractions, tasty local dishes and more, it's safe to say that you'll enjoy your trip regardless of which you choose between them.
However, there are some things that you might prefer in one country over the other. For instance, one could argue that Malaysia offers more visit-worthy attractions thanks to its diverse landscape compared to Thailand.
On the other hand, you could prefer the bright smiles that locals greet tourists in Thailand as opposed to Malaysians.
Ultimately, choosing which country to spend your vacation in all boils down to personal preference. Either way, you'll get to enjoy a fantastic experience!
FAQs about the Differences Between Malaysia and Thailand