12 Things You Need to Know When Traveling to Malaysia
Millions of tourists visit Malaysia every year because it's a cheap and a good tourist destination. It's a famous tourist attraction where you can spend a quick getaway or a week-long vacation because it has so much to offer.
You wouldn't run out of places to explore and things to do here, so it's no wonder why many people keep coming back after their first Malaysia trip.
If it's your first time visiting Malaysia, there are a few things you should know to make the most of your trip. In this article, you'll discover some helpful tips and reminders that would make your trip enjoyable, safe, and budget-friendly!
Read on to know more about our Malaysia travel tips!
1. Avoid the monsoon months.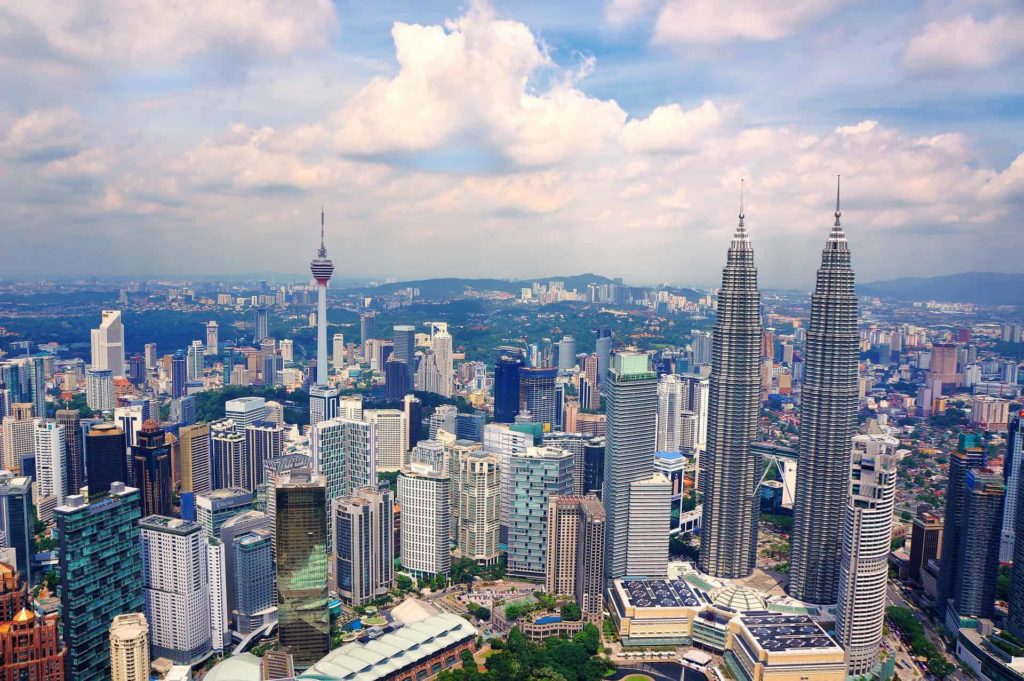 | | |
| --- | --- |
| Average temperature | 25°C - 32°C |
| Months to avoid | April to January |
| Dry season | April to September |
| Best time to visit | February to October |
Before planning your trip to Malaysia, it's best to first decide where and when you'll go. as the weather will affect your itinerary and your experience in the country.
Malaysia has a tropical climate, so it's a year-round destination since it has hot and humid weather all year long. However, there are scattered rainfalls across the country every month, too.
It's unpredictable when you might encounter rain in Malaysia. But, if it's pouring, it will be hard for you to stroll outside and try out outdoor activities because they might get canceled.
Therefore, if you're thinking about visiting Malaysia, you should avoid the wet season or the monsoon months.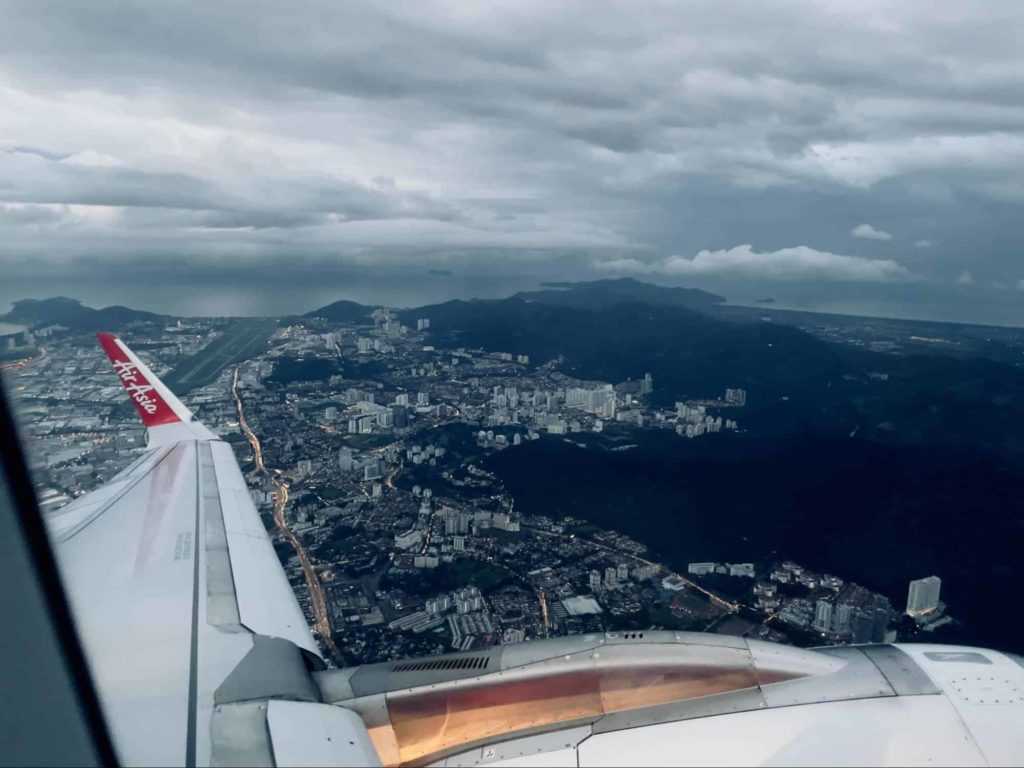 Malaysia is divided into two regions so it experiences two monsoonal seasons. The East coast of the peninsula experiences heavy rains from November to January, while the wet season on the West Coast happens from April to October.
This is why you should plan your trip strategically so you won't find yourself on Malaysia's most beautiful beach on a rainy day.
Nevertheless, it's still best to go to Malaysia any time from mid-February to October. Because of the mild weather. From April to September, it's especially dry in the country so you wouldn't be bothered too much by rain when traveling in Malaysia.
2. Know if you need to secure a visa and travel insurance.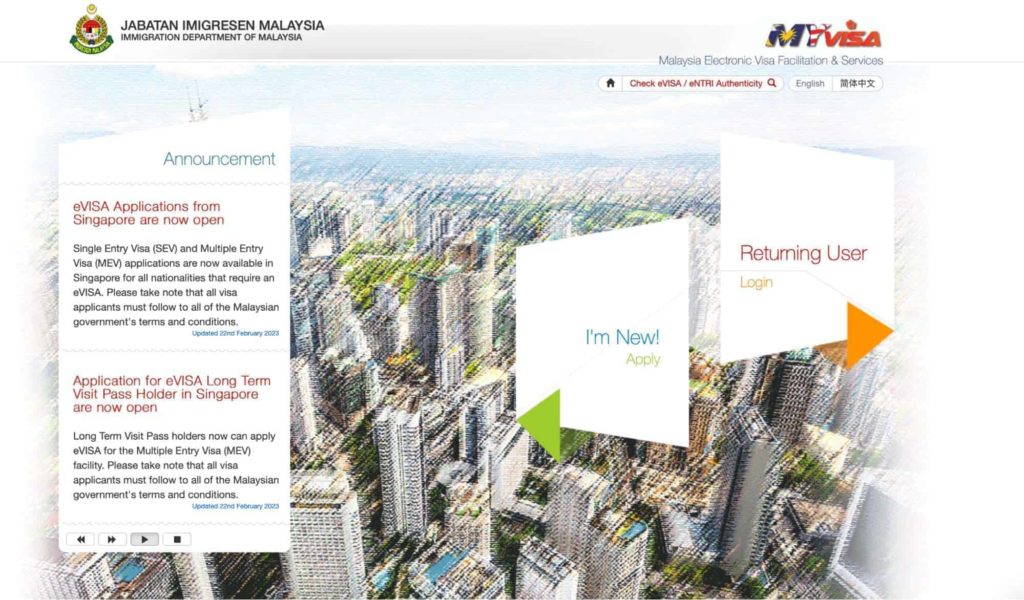 When planning to travel to a foreign country, you should always check whether you'll need a visa and travel insurance. In Malaysia, the immigration process is quite easy, whether you'll enter the country for tourism or business.
Since 2020, about 63 nationalities don't need a visa to enter the country for up to 90 days. Meanwhile, almost 100 nationalities can enter Malaysia visa-free for 30 days.
This means that most citizens don't need to submit any documents or apply for a visa in advance.
Meanwhile, Libyan and Iranian passport holders can enter Malaysia without a visa for up to 14 days, However, there are still some nationalities that still need to acquire a visa no matter how long they plan to stay in Malaysia.
Foreign nationals can opt to undergo the application process in a Malaysian embassy while some could obtain an e-Visa through a simple electronic application.
Likewise, to gain entry into Malaysia upon your arrival, it's important to make sure your passport is valid for at least 6 months.
Furthermore, when traveling to Malaysia, you might also need to get travel insurance beforehand. Some may say travel insurance isn't needed while others say it's essential, but the choice is up to you.
However, having travel insurance is especially recommended for those who want to try extreme activities like scuba diving, wildlife spotting at night, or hiking in Malaysia.
Plus, petty crimes are quite widespread, especially in major cities, so it's good to have travel insurance to get yourself covered against theft.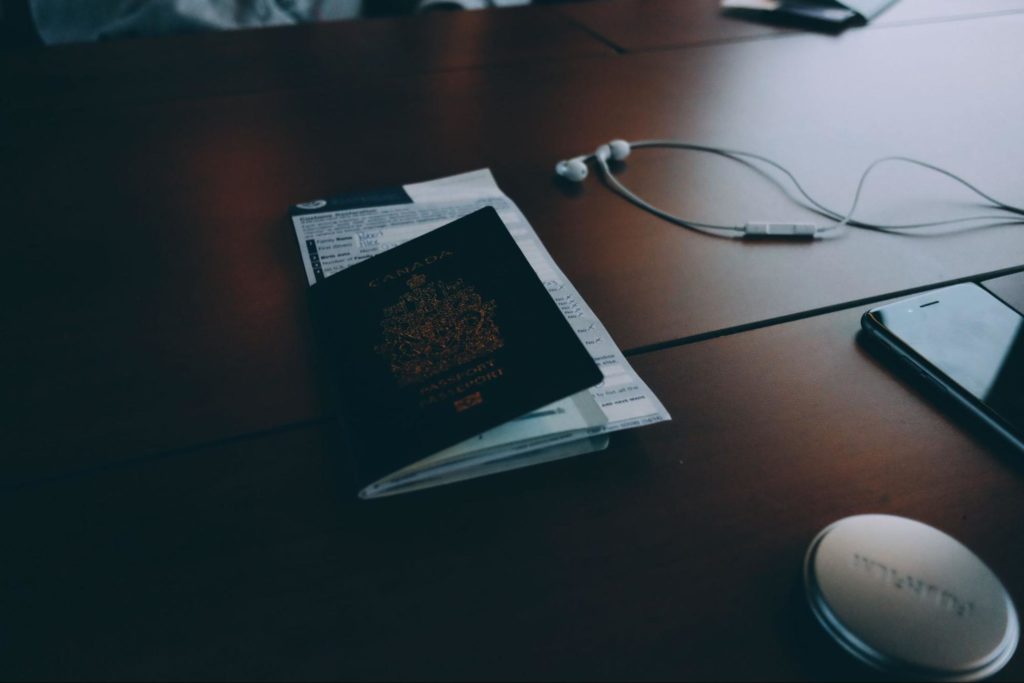 3. Get vaccinated before your trip.
When traveling to another country, it's important to update your routine vaccinations. So, for your Malaysia trip to be safe, you should ensure you get some necessary shots to minimize the risk of being sick.
It's recommended to get vaccines for Hepatitis A, Tetanus, and Typhoid before you travel to Malaysia. If you're planning to stay for a longer period, make sure you're also protected against Japanese Encephalitis and Rabies.
In addition, you'll also need to show a vaccine certificate to enter Malaysia if you're coming from a region with high risks of yellow fever infection.
Meanwhile, bringing anti-Malaria tablets and mosquito repellent will also come in handy to prevent getting mosquito-borne diseases like Malaria and dengue. These are needed when you're hiking in the forests and visiting rural areas of Malaysia.
Furthermore, you'll be able to enter Malaysia with ease if you're fully vaccinated against COVID-19.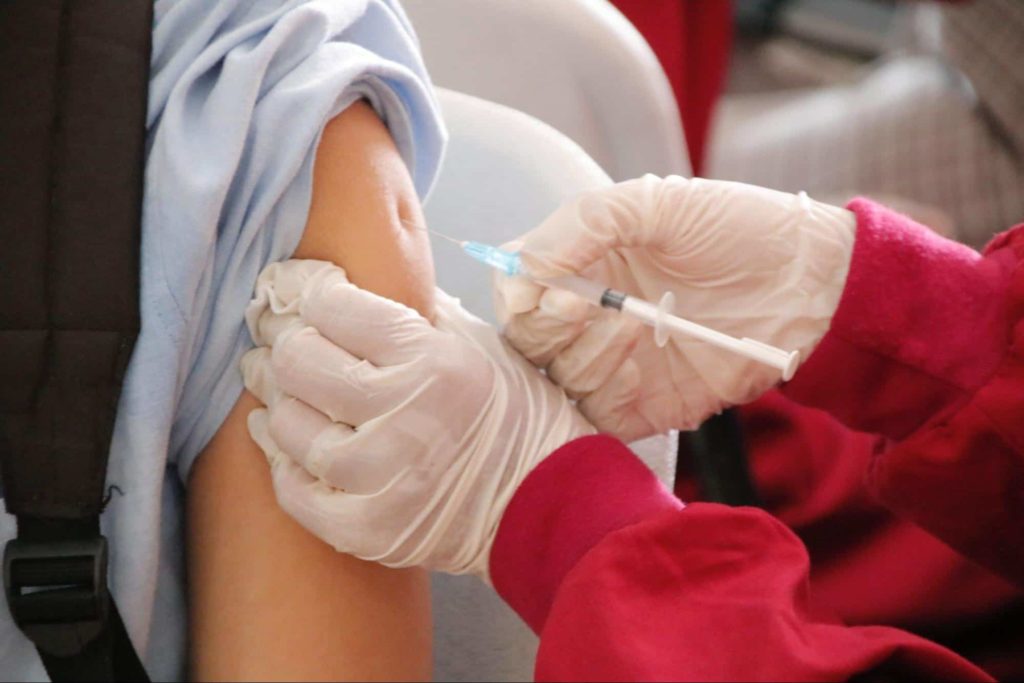 4. Prepare your itinerary, accommodations, and transportation wisely.
There are plenty of places to visit, sights to see, things to do with family, and activities to try on your own when you're in Malaysia. This is why it's crucial to plan your trip carefully.
Malaysia is a place for all kinds of travelers, whether you're a beach lover, a nature enthusiast, a history buff, or a city lover. You can just stay in Kuala Lumpur and have a taste of Malaysia's diversity or go to Sabah if you want to relax on the finest beaches.
Several tourists travel in Malaysia and during peak and holiday seasons, affordable hotels and hostels quickly get fully booked.
So, it's good to book your accommodations in advance while planning your trip, especially if you plan to go to popular destinations like Kuala Lumpur and Penang.
We also made different guides to help you decide where in Malaysia you should go and for how long you should stay. You should also check out the itinerary and accommodations that we included in these guides for your Malaysia trip:
There are various activities that you should try out and consider adding to your itinerary: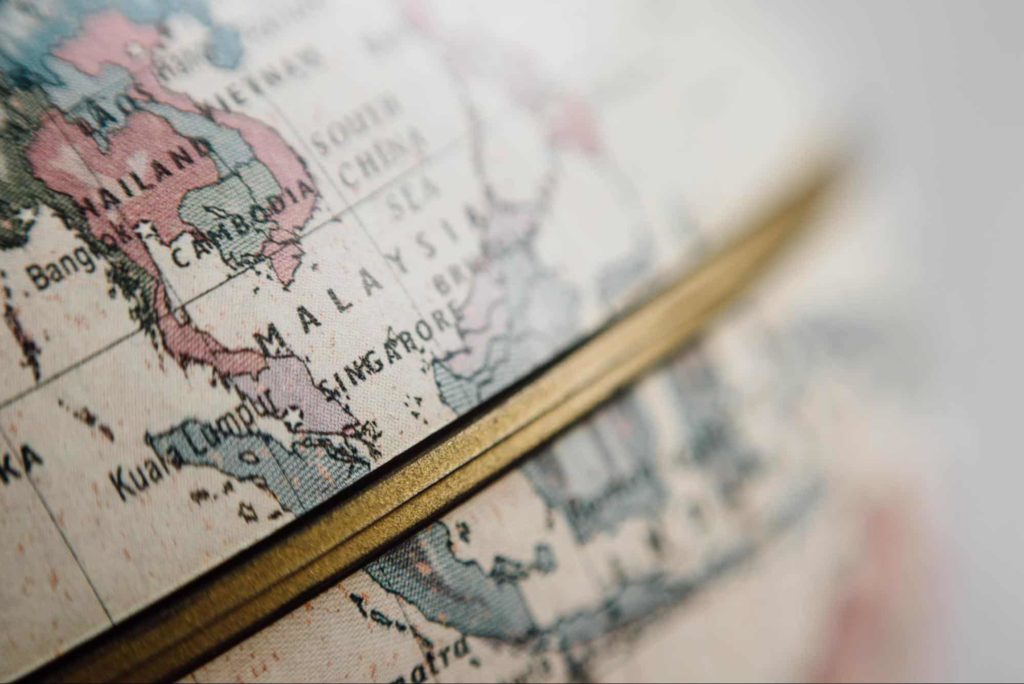 Likewise, here are some tourist attractions you can't miss visiting when you're in Malaysia:
Also, there are popular routes in the local public transport that sell out fast, only have limited tickets, or only depart once or twice a day.
So, it's also advisable to check the schedules available and book tickets in advance. There are websites and apps you can use to pre-book bus, boat, or ferry trips.
5. Pack light but don't forget the essentials.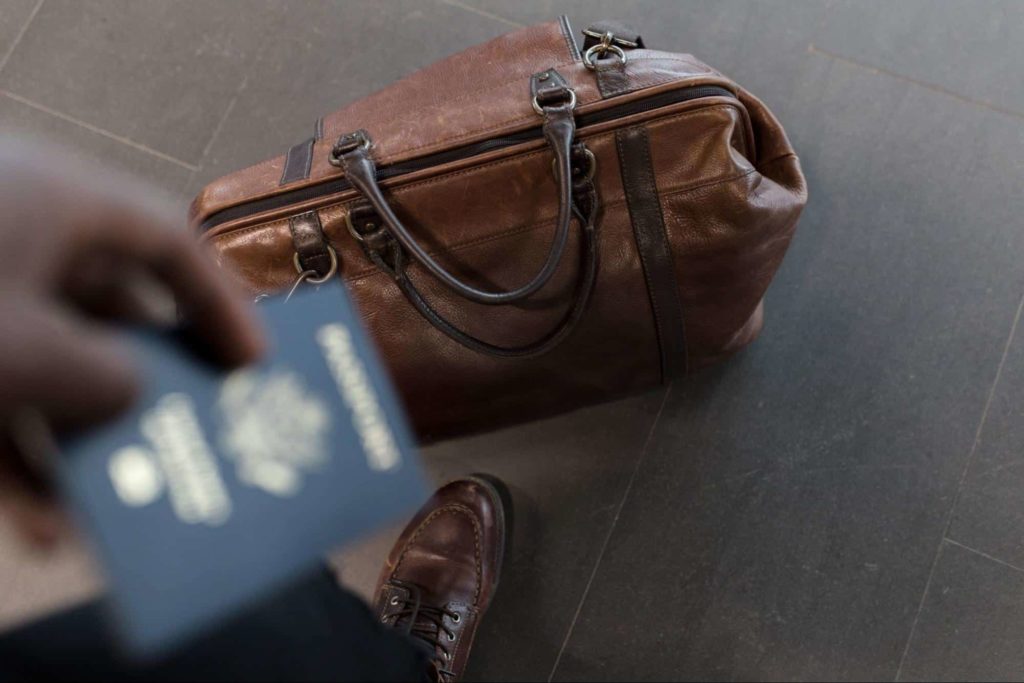 If you plan to hop from one place to another in Malaysia, it's important to have a light travel bag or suitcase so you won't have a hard time carrying your luggage.
In addition, when preparing to travel to Malaysia, always keep in mind that it has hot and humid weather. This is why you should bring lightweight, breathable, loose, and airy clothing, as well as a hat and a pair of comfortable sandals or sneakers.
However, make sure that your clothes are also modest because Malaysia is a conservative country since it's predominantly Muslim. Additionally, many villages in the country conform to local religious customs.
You should bring a scarf or a sarong, tops with long sleeves, and trousers or long skirts to cover up when you're in touristy and inside sacred places like mosques.
Even your swimwear should also be modest when you're out swimming in public or just laying on the beach where locals usually dip fully clothed.
Furthermore, despite the year-long tropical climate, Malaysia also experiences heavy rains. This is why you should also bring a waterproof jacket or raincoat and an umbrella.
Some of the other essential items that you should bring are:
6. Never miss out on the local cuisine.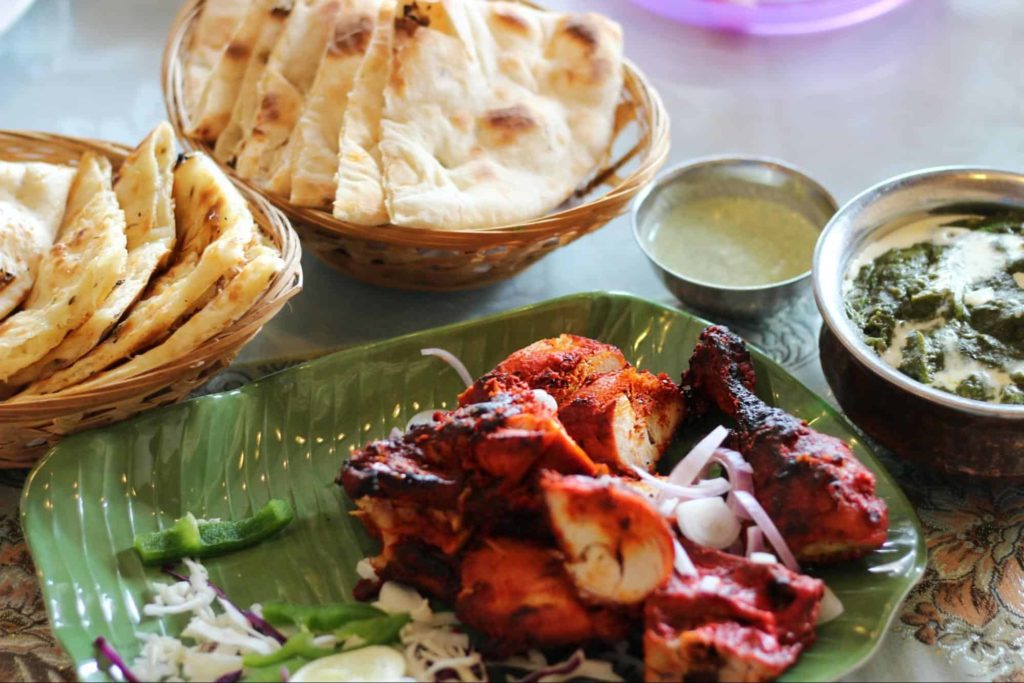 Tasting the local food completes any journey in a different country, especially when you're in a food paradise like Malaysia, where the locals are passionate about food. This is why you shouldn't skip the local food.
Malaysia's streets are filled with restaurants and cafes where you'll get a whole new experience.
Malaysia's local cuisine is particularly famous for being spicy mainly because it's curry-based and because Malaysians use several spices in their dishes. Also, sambal sauce is always served on the side and it gives an extra hot kick to every dish.
But, it's not all there is! You'll find plenty of food bursting with rich flavors in this country.
Malaysia's food scene is just as diverse as its culture. It's a fusion of its own and traditional delicacies and cuisines from other parts of the world.
This is why you can have a bite of food from around the world when you're in Malaysia, especially when you travel from one state to another. In fact, some of the famous dishes in Malaysia are similar to Singapore, China, India, Thailand, and Indonesia.
You might not regret sampling some of Malaysia's popular food like nasi lemak, satay, laksa, rendang, roti canai, and even white coffee and the sweet dodol.
7. There's a good connection almost anywhere you go.
Malaysia is a developing country with futuristic cities. It's why technology is widely available here.
You also don't have to worry about an internet connection because it's available almost everywhere. Hotels, hostels, cafes, restaurants, and shopping malls often offer free WiFi, so you don't have to worry about finding a connection.
Nevertheless, it will still be handy to purchase a local prepaid sim card upon your arrival if you don't want to rely on WiFi networks.
Using a local sim card is recommended if you're going to other states beyond Kuala Lumpur since there's excellent 4G mobile network coverage across the nation.
8. Malaysians drive on the left-hand side.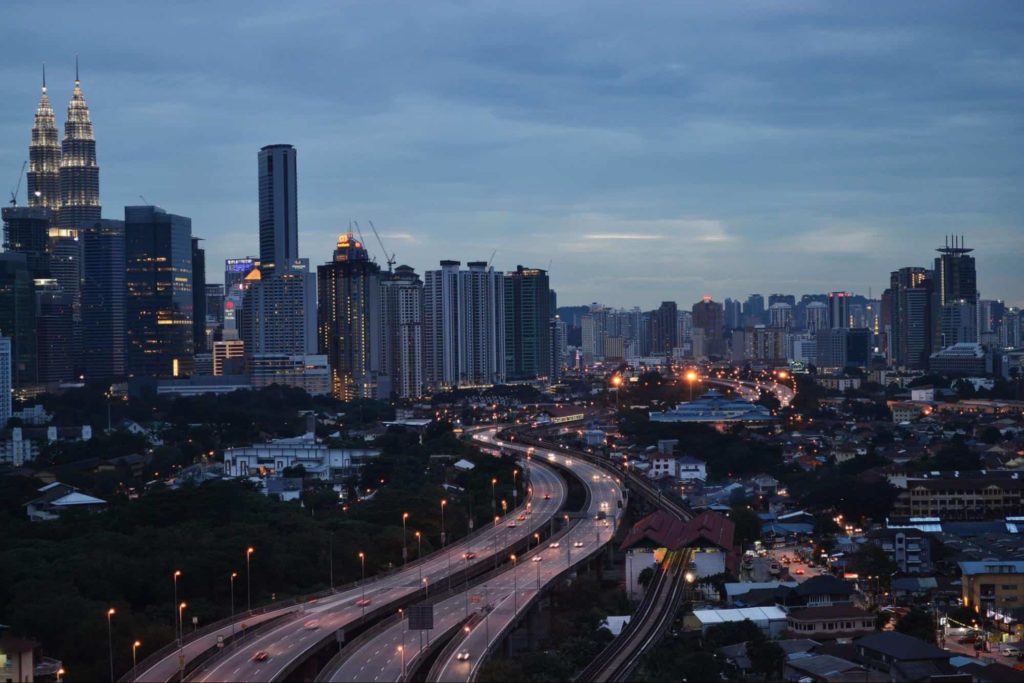 If you're planning to rent a car or scooter and drive by yourself in Malaysia, you should know that they drive on the left-hand side.
If you're not used to this, you should drive slowly and carefully until you familiarize yourself and get accustomed to driving on the left side.
You could also check out our guide and driving tips for tourists in Malaysia to make sure you wouldn't encounter any problems while driving and for your trip to be extra safe.
9. You can talk to the locals in English.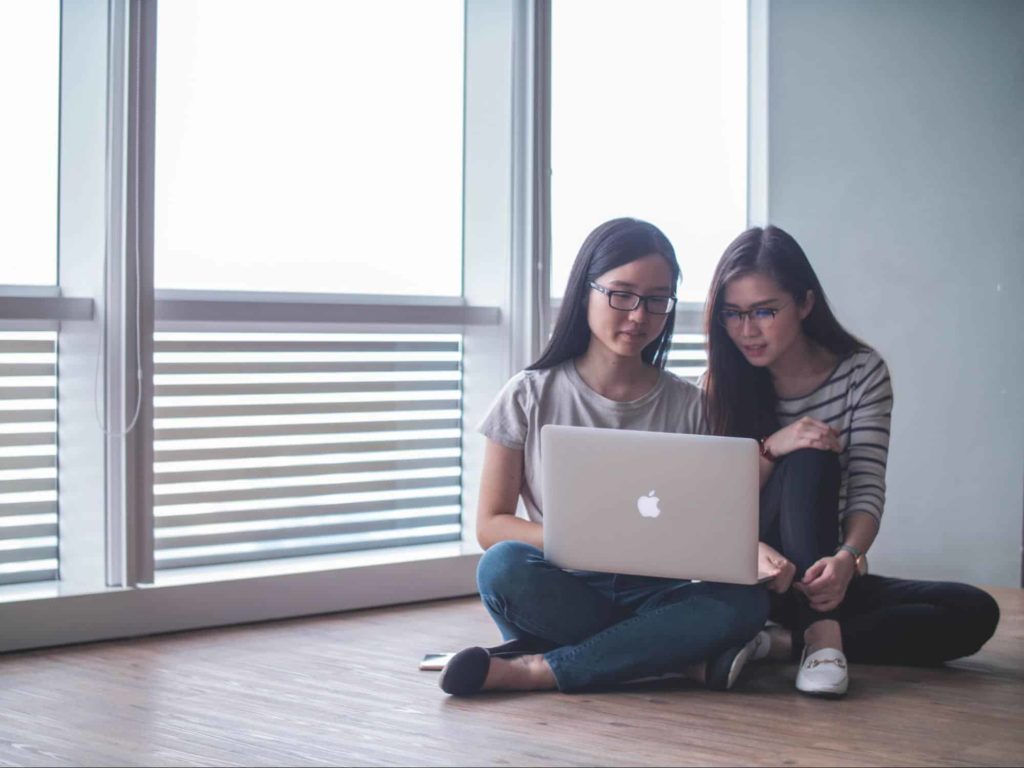 Malaysians speak Bahasa Malaysia and it's quite easy to learn this language. But, it's a multicultural country where other languages are also widely spoken.
Furthermore, the majority of the locals can also converse in English, especially around Peninsular Malaysia and in big touristy cities. So, if you're a foreign tourist, it will be easy to communicate with Malaysians even if you don't know Bahasa Malaysia.
Because of this, you'd also easily understand signs, ticket machines, menus, and information stands as they're also translated into English.
Nevertheless, when you're in rural areas, it may be harder to talk to the locals in English. So, it's recommended to learn at least some basic words and phrases in Bahasa Malaysia so you could try to talk to them even if your Malaysian isn't perfect.
Because the locals are friendly, they would appreciate it so much when you try to talk to them in their native tongue.
10. Choose when to use cards and cash.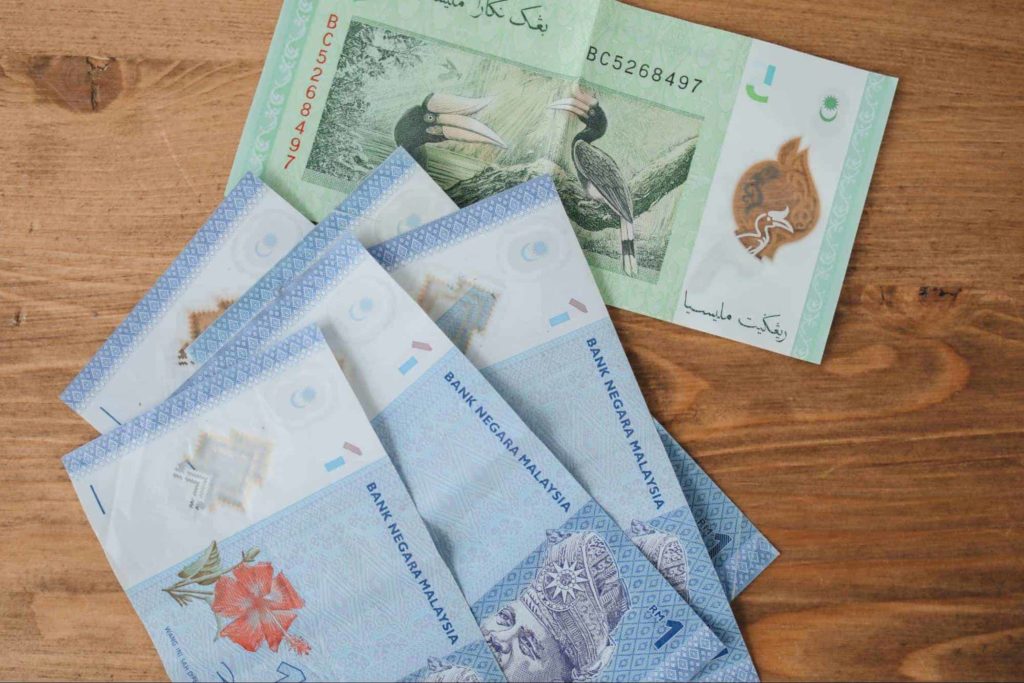 It's possible to only carry a little cash with you when you travel to Malaysia because almost all of the establishments here accept cashless transactions.
Nowadays, it's common in Malaysia to accept payments through debit and credit cards, payment gateways, and eWallet payment apps like Touch 'n Go, AliPay, and GrabPay.
Nonetheless, you'd still need cash when you're in rural locations because some establishments only accept cash payments. More often than not, there are only a few ATMs available there, too.
This only means that you need to stock up prior to your trip down to the countryside so you won't have any problems when you need to withdraw money.
Likewise, it's also better to convert your money into Ringgit, the local currency, when you reach Malaysia already. It's advisable to go to money changers in the towns to get a better deal from better rates.
11. Act properly when you're in public.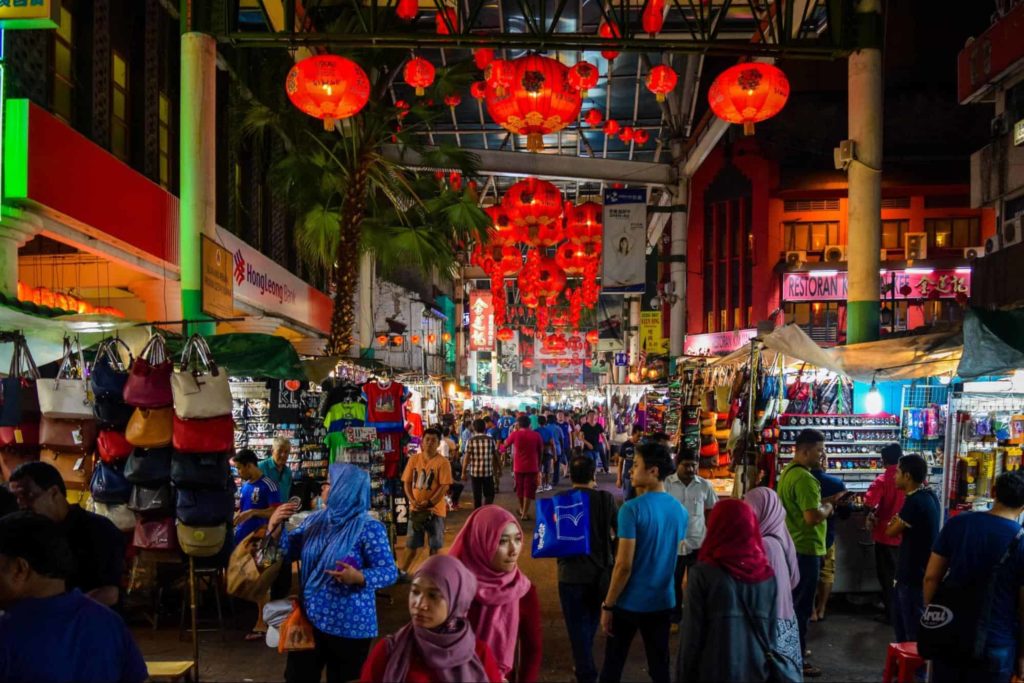 When you're traveling in Malaysia, there might be times when you're acting rude but you don't know it. There are some actions that you might think are normal, but they might offend the locals in Malaysia.
This is why it's important to know not only what things are illegal and forbidden in Malaysia but also the local etiquette.
We also created a guide for tourists of things you must not do in Malaysia because they're considered rude and they'll offend the locals.
One thing that's particularly frowned upon in Malaysia is showing public displays of affection. In fact, it's common to see warning signs everywhere against hugging or kissing in public.
In addition, LGBTQ+ travelers should also be careful in publicizing their relationships because same-sex relations are banned by Malaysia's federal law.
Moreover, Malaysians are extremely superstitious and they have high regard for nature. Like everyone in Malaysia, tourists are also expected to respect nature and its spirits when they're hiking, trekking, or camping.
As such, it's important that you know the things you should and shouldn't do when you're hiking in Malaysia so you won't offend the spirits listening in nature. It will also help make your activity safer.
12. There are duty-free islands in Malaysia.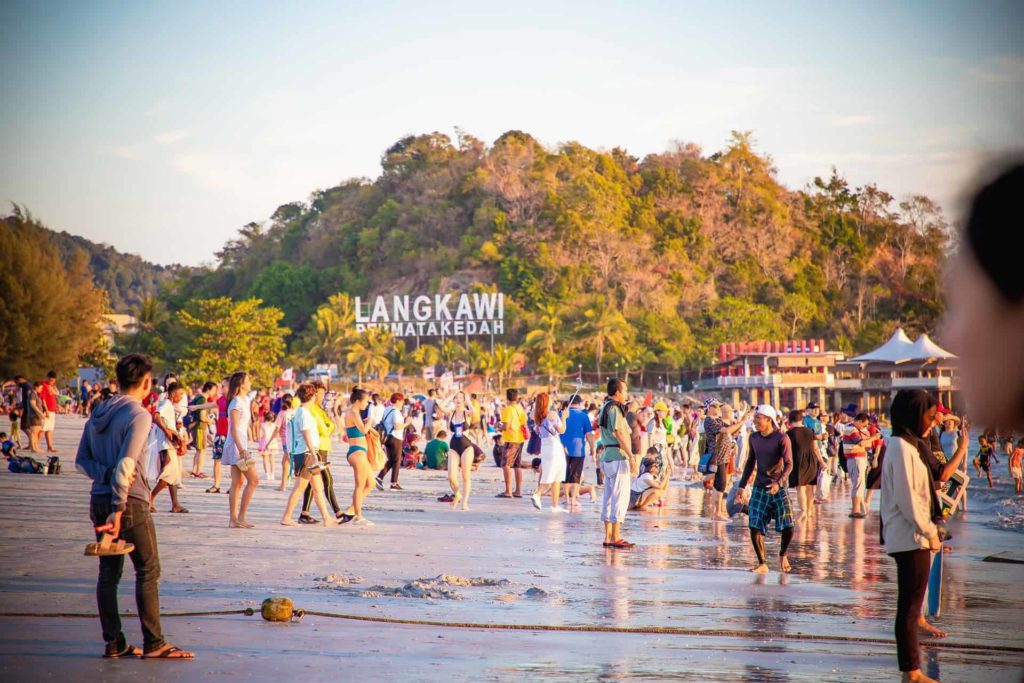 Malaysia is also a popular shopping destination. It's a place where you can shop until you drop because of the cheap prices of commodities here.
But, did you know that there are also a few tax-free shopping locations in this country? You read it right!
If you're in Langkawi Island, Labuan Island, or Pangkor Island, prepare to go on a shopping spree because these places are duty-free zones. Therefore, prices here are way cheaper than in other parts of Malaysia, even alcohol.
Of these islands, Langkawi is the most famous duty-free spot as it gained such status in 1987. Since then, tourists often come to Langkawi because of the reasonably cheap prices of the items here, especially chocolates and liquor.
Likewise, Malaysia also has no duty on cosmetics, perfumes, watches, and cameras so it's cheaper to buy these items here.
However, when traveling and buying items in these duty-free islands, you should know there are a few limitations when purchasing some items.
For example, a person can only buy 1 liter of alcoholic beverage, wine, or liquor. You can also buy only up to RM 200 worth of cosmetics and perfumes.
Traveling to Malaysia on a Budget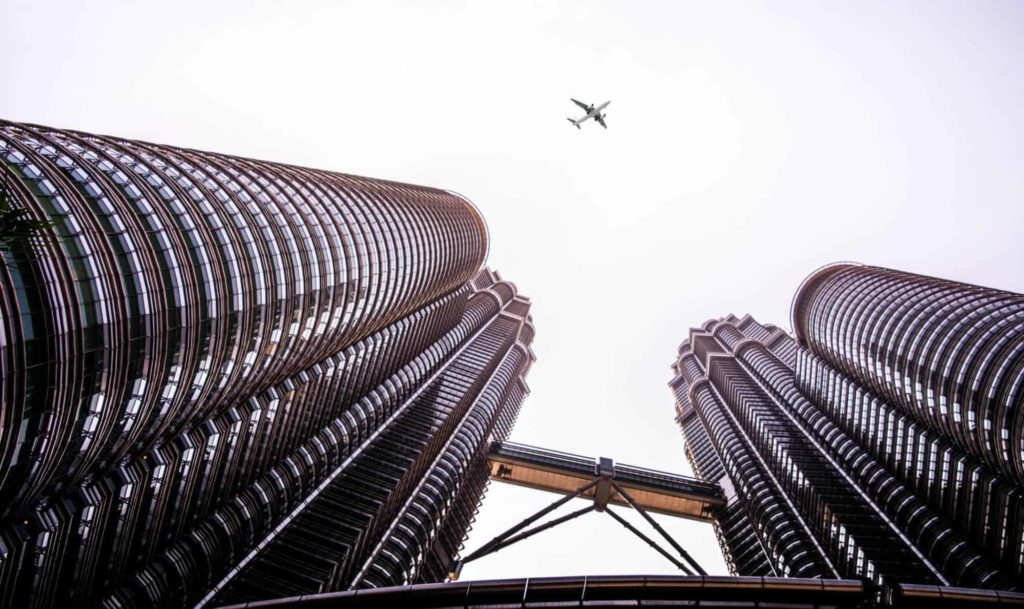 Malaysia is quite an affordable travel destination already which is why traveling here doesn't have to be expensive. It's one of the reasons why it's a good place to visit if you're backpacking.
But, it's still possible to make your trip here more budget-friendly if you want to tighten your purse.
We have you covered from setting a budget to providing some money-saving tips. Read on to find out how to travel in Malaysia when you're on a tight budget!
Suggested Budget
Food is already cheap in Malaysia. So, your main concern when budgeting your trip will largely be the rates of accommodation and transportation, as well as the admission fees.
You should take note that foreign tourists often pay more than local tourists. You should know where you want to go and what activities you want to do so you can look for or inquire about the admission fees, should you need to pay for one.
Here's an example of how much you'd be spending when you're traveling in Malaysia:
| Daily Budget Range | | | |
| --- | --- | --- | --- |
| Category | Budget | Mid-range | Luxury |
| Accommodations | RM 20 - RM 50 | RM 100 - RM 120 | RM 200 and above |
| Food | RM 40 | RM 90 | RM 160 |
| Transportation | RM 15 | RM 40 | RM 60 |
| Attractions | RM 25 | RM 75 | RM 110 |
If you're on a budget, you would need at least RM 100 (approximately USD 22) to get by on a day. This will pay for a hostel dorm room which you would share with at least three other persons, street food, and public transportation.
Meanwhile, if you're looking for a bit more comfort, you'll need at least RM 305 (about USD 68) to afford a private hostel room or private Airbnb booking. You could also dine in a cheap restaurant and eat some street food with this budget.
This mid-range budget will also allow you to occasionally take a taxi and go on a couple of paid activities.
Furthermore, having at least a RM 530 (approximately USD 118.50) budget and above will enable you to stay in a hotel with a pool and eat all your meals in a restaurant.
With this budget, you'd also be able to have some alcoholic drinks, visit the islands, and go on various paid tours and activities all day.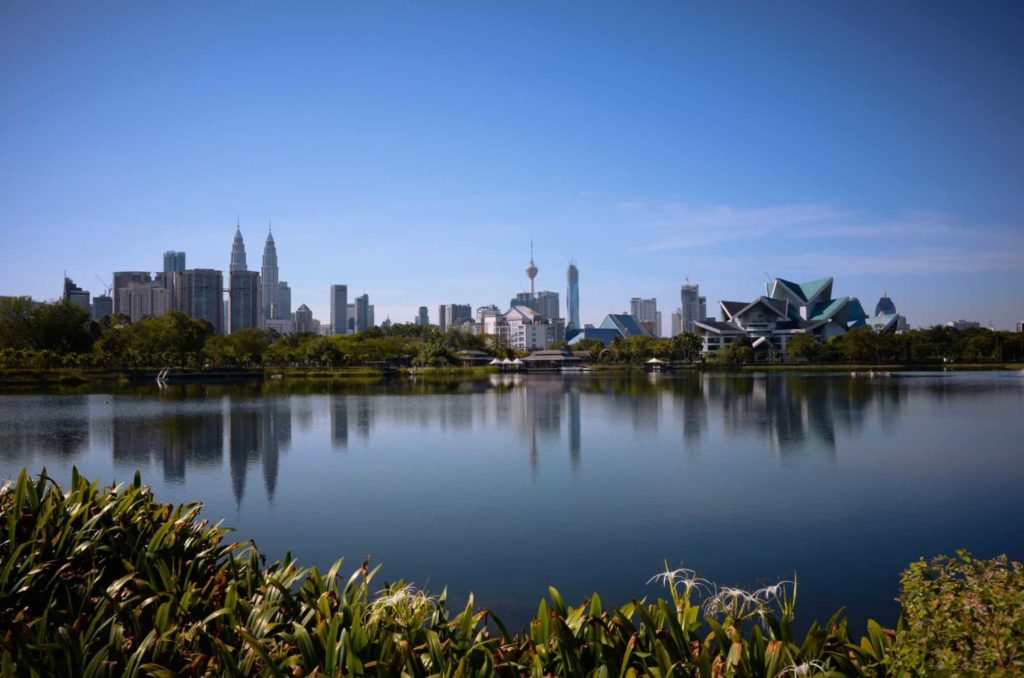 How to Save Money while Traveling in Malaysia
Now that you know how much you'll at least need to allocate for your Malaysia trip every day, find out how you could spend less when you're actually in Malaysia! Here are a few Malaysia travel tips if you're on a budget.
1. Travel during monsoon season.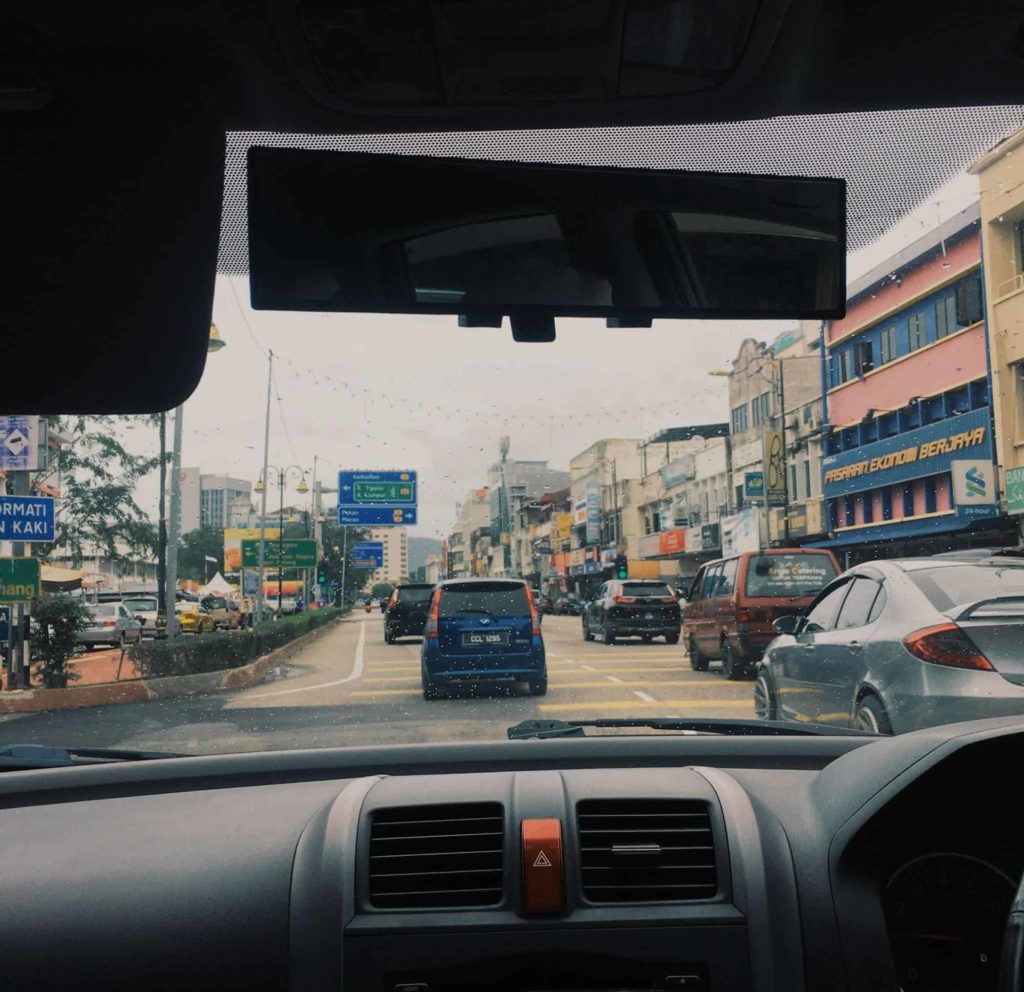 This may sound contradicting to what we said earlier that you should avoid the monsoon months when going to Malaysia. However, you would actually find less expensive rates during this time if you plan on traveling to Malaysia on a budget.
Traveling to Malaysia is especially economical when you go from November to March. You're sure to save money on flights and accommodations during this time of the year because they're significantly cheaper than during the peak tourist season.
Also, there would be lesser crowds during this time of the year since most tourists would avoid going to Malaysia during the monsoon season. It's also another reason why everything is cheaper during this time.
2. Always bargain.
Bartering is a normal thing to do in Malaysia. Even foreigners can bargain with the locals, so it's a great way to save money and get good deals when you're traveling in Malaysia.
For example, it's possible to barter with your taxi driver when it comes to the fare because taxis here are usually not metered. You could agree with the driver on the fare first before setting off.
Likewise, you could always bargain on the prices of commodities, especially souvenirs and handicrafts. Just remember to be respectful when bargaining and don't insult the vendors!
Since food is already cheap in Malaysia, you also can't bargain on their prices.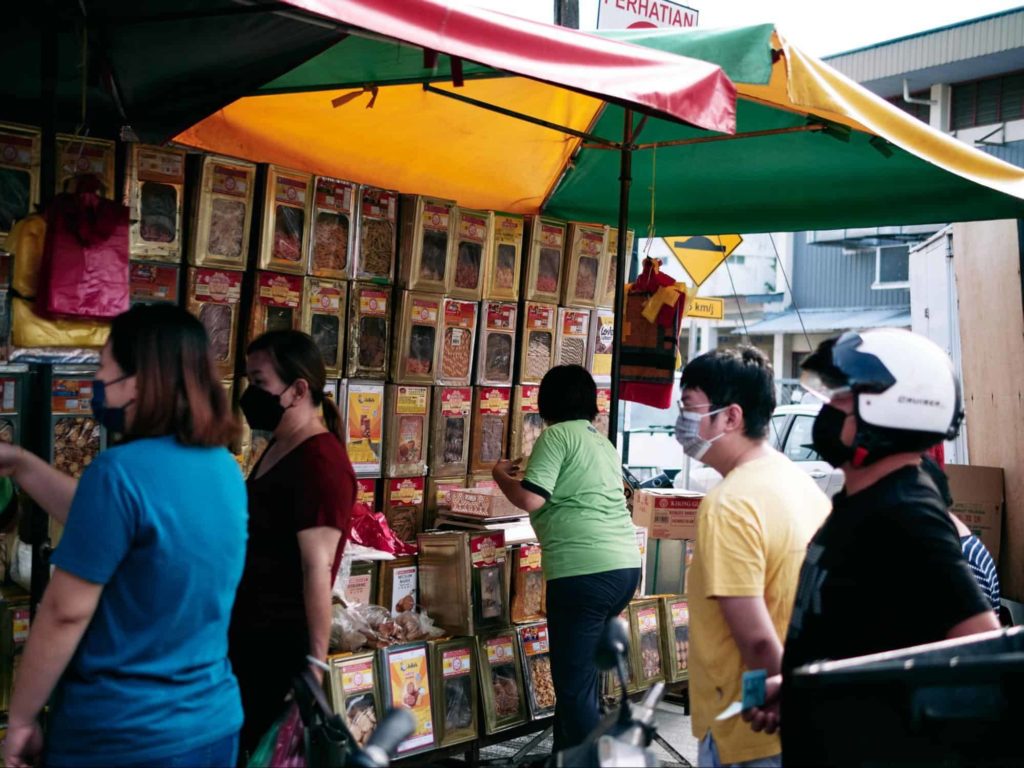 3. Eat at hawker stalls.
Now, speaking of food. There are plenty of places where you could eat in Malaysia and this country is particularly known for having the world's best street foods.
Malaysia's street foods are not only scrumptious but also very, very cheap. But, it's not the only option available to lessen your expenses.
Another cheap way to satisfy your growling stomach when you're in Malaysia is to eat your way at the hawker stalls. Exploring the food options at different hawker stalls is also a new adventure that could make your trip more memorable.
For one, the food here tastes more authentic. Plus, there are more options to choose from at hawker stalls than in restaurants or cafes with limited menus.
You'll be able to have a full taste of the local cuisine when you just eat at the hawker stalls and even at a more affordable price. This is because it's more common for cafes or restaurants in Malaysia to have more expensive prices, too.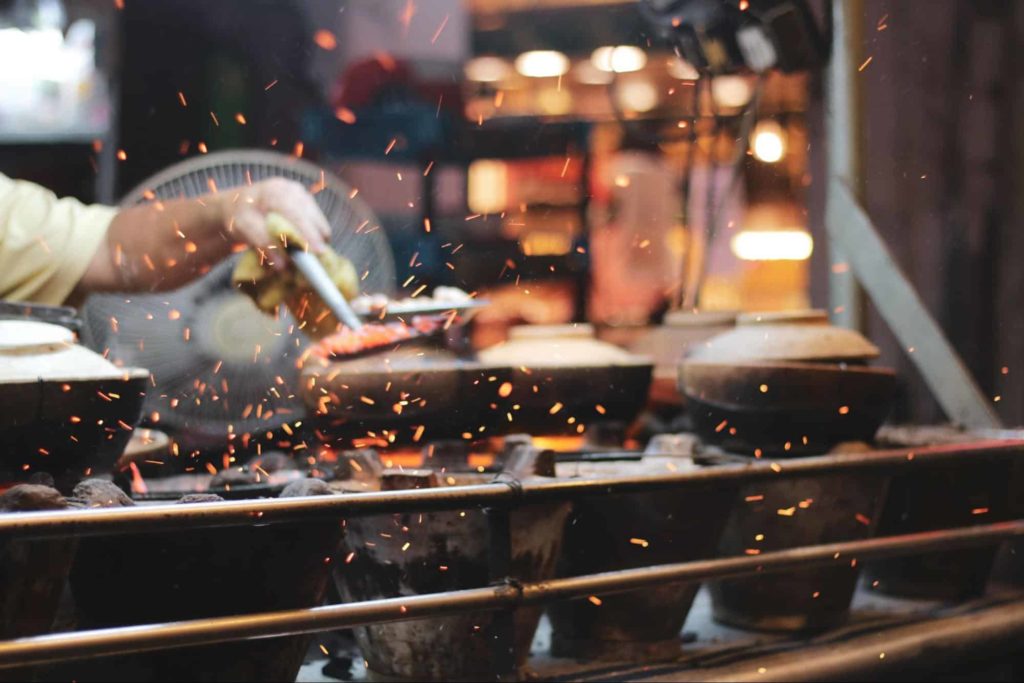 4. Know where the cheap accommodations are.
When traveling on a budget, it's crucial to pick your accommodations wisely. So, you need to be on the lookout for the cheapest rate there is.
A more affordable option than staying in hotels is to book your accommodation on Airbnb.
Nevertheless, if you're looking into the most budget-friendly options, consider hostels. There are plenty of decent and cheap hostels in Malaysia that offer solo rooms and dorm rooms, whether in Kuala Lumpur or in another state.
Hostels are the go-to places for backpackers in Malaysia. These are also best recommended for solo travelers who don't plan to stay too long in a town or city and would just need a place to stay for a night or two.
5. Don't drink alcoholic beverages.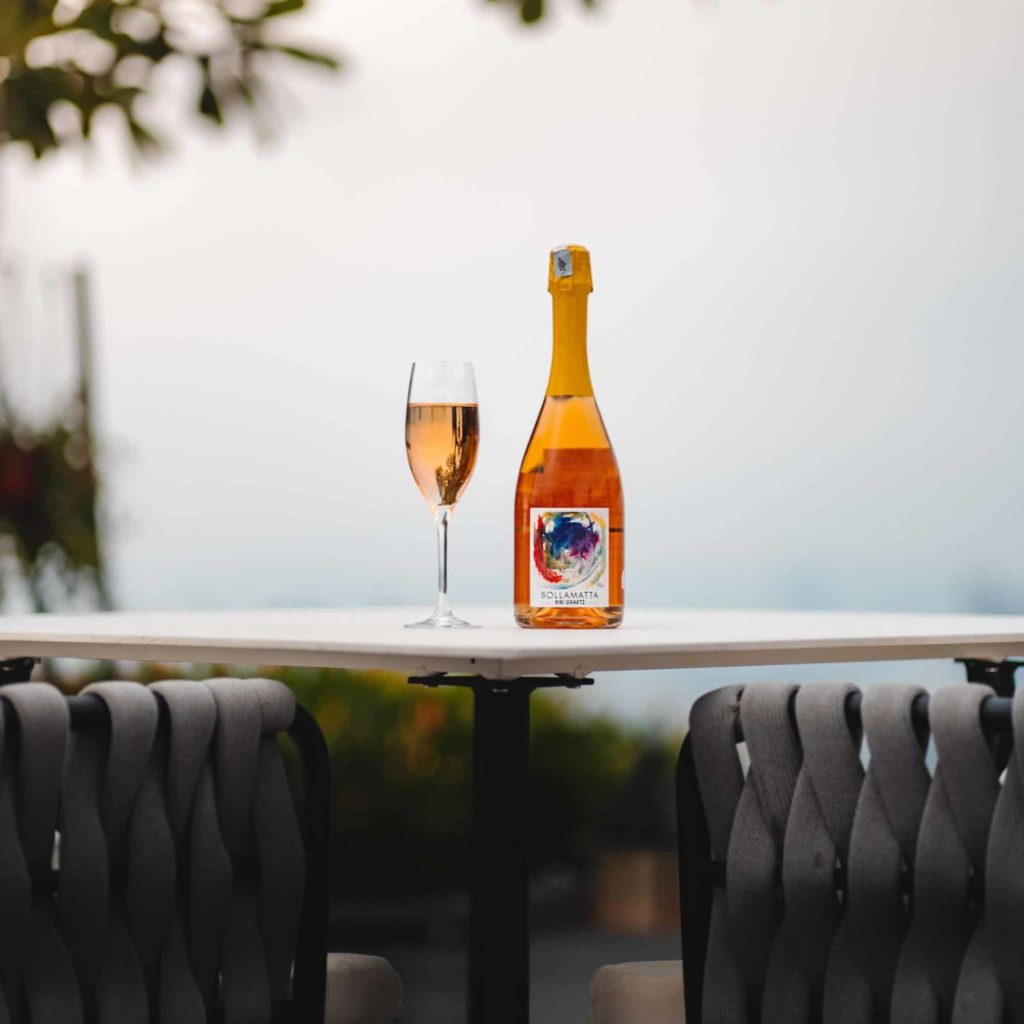 Alcohol is largely available in major cities like Kuala Lumpur and George Town where there are plenty of bars and clubs. Meanwhile, smaller cities or towns usually only have beers that could be bought from Chinese-run businesses.
However, one of the things you should know about Malaysia's party scene is that it's very expensive.
So, if you're traveling in Malaysia on a budget, you should try to stay dry and don't engage in the nightlife because partying will cost you a lot.
The prices of beer, wine, and other alcoholic drinks in most states are quite high because of the heavy taxes imposed on these items. This is why Malaysia is a lavish party destination.
As a matter of fact, Malaysia has the second-highest excise rate on beer in the world.
With the exception of the islands of Langkawi, Tioman, and Labuan, the prices of alcoholic beverages in the rest of the country are high.
6. Go on free tours.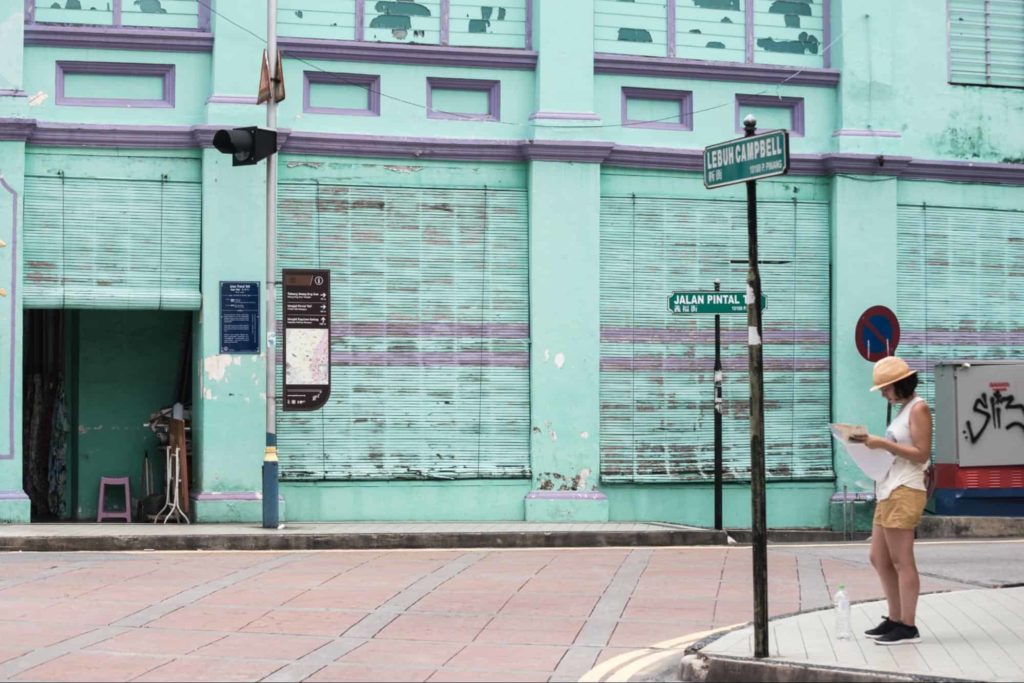 When preparing your budget, it's important to include your budget for admission fees and permit fees if the place you want to visit or activity you want to try requires one.
But, if you're on a tight budget, look for tourist attractions that don't require any fees. There are several of them scattered around the country!
One of the most practical ways to explore the best of Malaysia is to go on free tours, like walking tours in Kuala Lumpur.
You'd find plenty of free walking tours in the city where you'd be able to see great sights. These would even allow you to connect with local guides who could give you tips.
In addition, it's also free to scope Malaysia's diverse architecture. You'd learn a lot about Malaysia's history and culture by visiting and looking at the buildings, both modern and historical sites.
Furthermore, you should also keep tabs on the local festivals because it's another unique experience that would make your trip to Malaysia different from the rest. It's because the local celebrations reflect the country's rich diversity in culture and religion.
You could attend these free celebrations, feel like one of the locals rather than a tourist, and have the time of your life without spending a penny.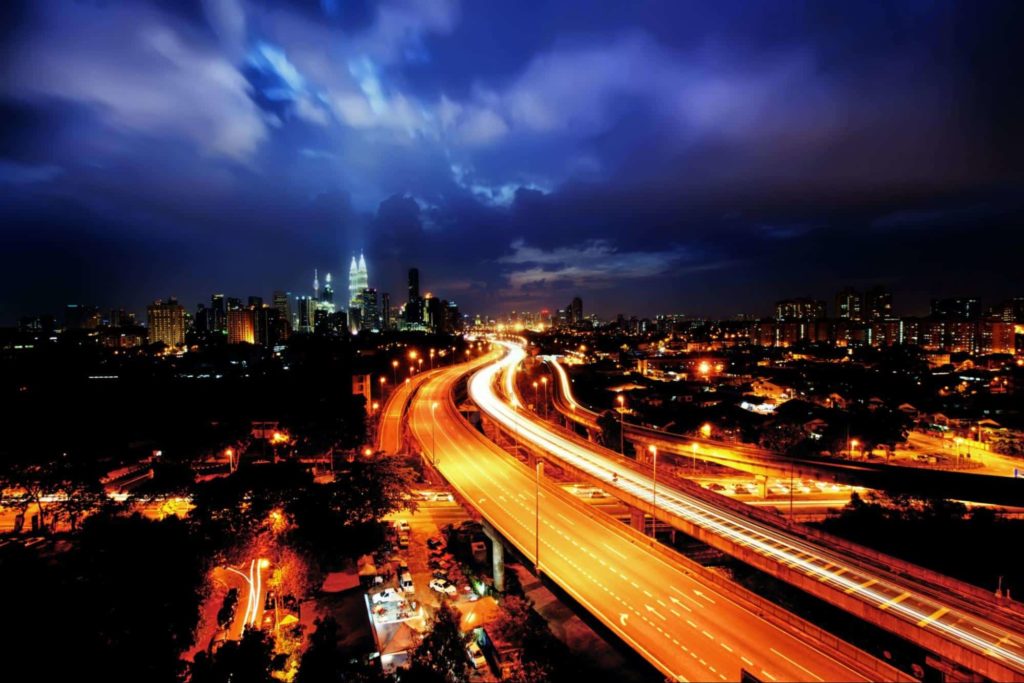 7. Skip the cities.
Just like in other countries, Malaysia's major touristy cities are usually the most expensive places to visit.
Instead of going to the popular tourist attractions where you'd spend a lot to just hang out, you should consider going to places that are less busy and with fewer tourists.
For example, Kuala Lumpur, Penang, Langkawi, and Genting Highlands are popular destinations with big holiday crowds and where you'd be spending more.
So, if you're on a tight budget, we highly recommend escaping to nature in Malaysia's rural areas or lesser famous travel gems like Sarawak or Sabah. These are fantastic destinations like major tourist attractions but you won't have to spend much here.
You'll also find cheaper but better food and accommodation in these places than in big cities. And as a bonus, you'll be more acquainted with the local scene and the air is fresher, especially if you're in areas surrounded by nature.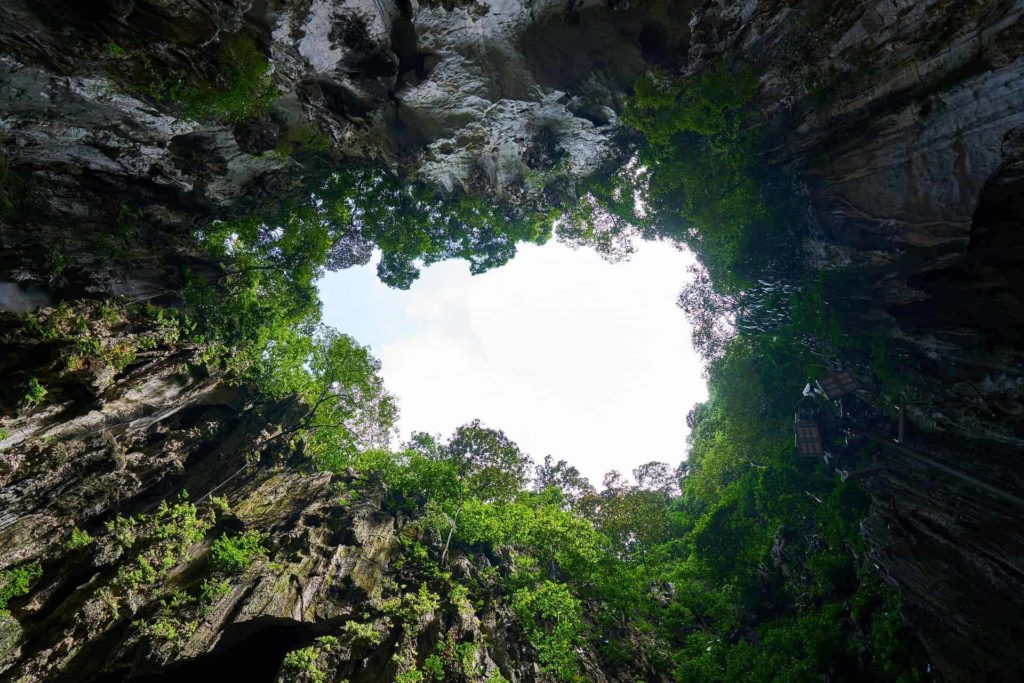 8. Use public transportation.
The cheapest way to get around Malaysia is by using public transport rather than renting a vehicle, driving by yourself, and spending money on gas. It will give you time to rest, especially if you're going on long drives.
Most cities and towns are very accessible by bus. It's also the most affordable and most efficient transportation method around Malaysia but it would take the longest travel time.
Additionally, major tourist cities are connected by train. It's the second cheapest option but it's not as widely available as buses are.
Moreover, if you're considering having more private transportation, then book through e-hailing apps like Grab as it's far cheaper than hailing a cab on the street.
Walking to nearby destinations is also a great option because it allows you to see the sights up close and appreciate Malaysia's scenery more.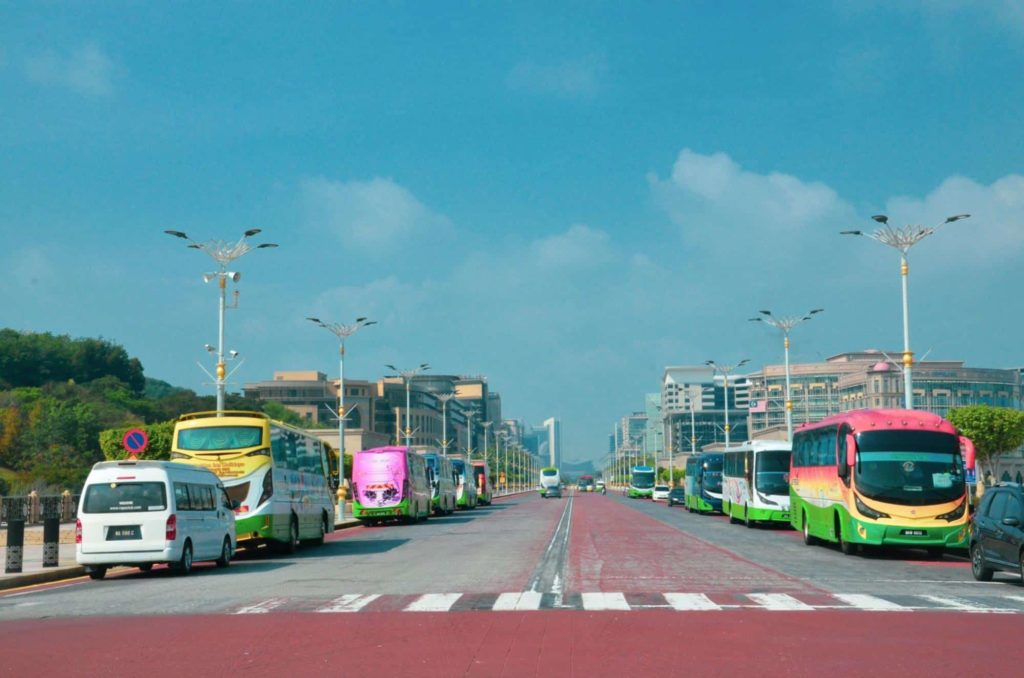 Wrapping It Up
Malaysia is an amazing travel destination for anyone with wanderlust. It's a melting pot of various cultures, religions, cuisines, and types of architecture that manifest its rich history.
Plus, its tropical weather is perfect if you want to stroll around and explore every corner of the country.
These are just some reasons why it's no secret that millions visit this country.
It's also easy to plan a trip to Malaysia even if you're on a budget because it's an affordable attraction. Our travel tips will surely aid you in preparing for a fun and safe trip even without spending too much.
If you want to know more about Malaysia before your trip, you should also look into these guides that we also prepared: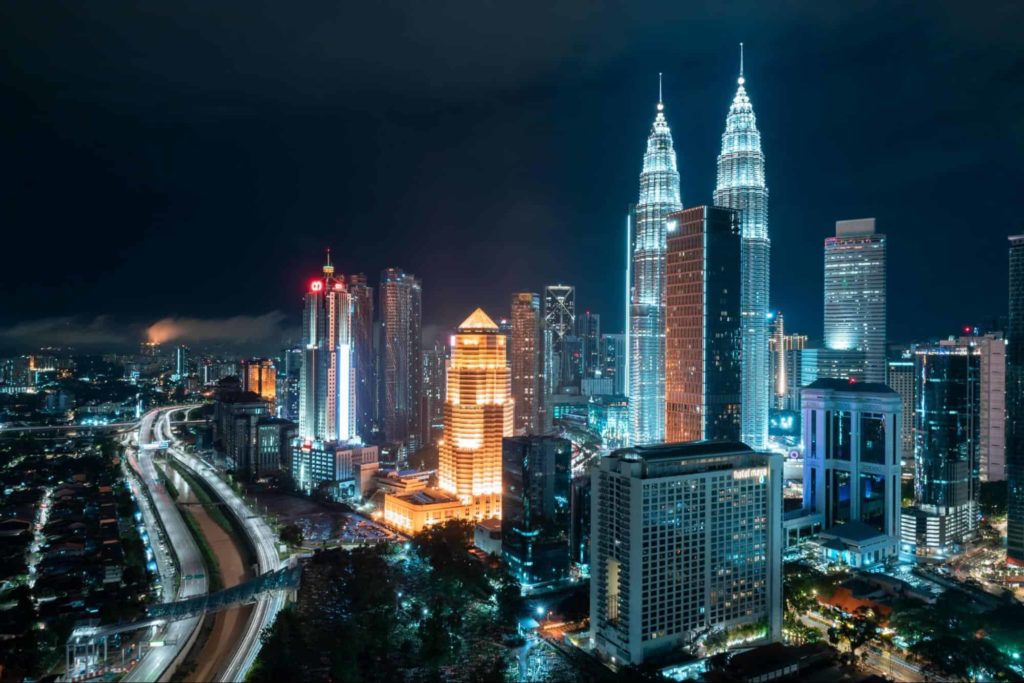 FAQs about Malaysia Travel Tips