8 Most Recommended Neighborhoods in Kuala Lumpur and Selangor for Expats
Malaysia is popular with expats because of the country's rich culture, delicious cuisine, and relatively affordable cost-of-living.
As two top states in Malaysia, Kuala Lumpur and Selangor are the go-to for many expats. Most of the cities in both of these states also have a friendly and thriving international community, making the transition to Malaysian living easier.
But considering the size of these states, where exactly do expats find it best to live in Kuala Lumpur and Selangor? The good news is that we surveyed expats living here to see which areas they chose to reside in.
In general, most expats find it best to live in KLCC, Ampang, Bangsar, Sri Hartamas, and Damansara Heights, when asked about their preferences in Kuala Lumpur. As for Selangor, Putrajaya, Cyberjaya, and Petaling Jaya are the top options.
If you want to learn more as to why many expats choose to live in these areas in KL and Selangor, read on! We will discuss the best features, costs, and the pros and cons of each city to determine why it's considered an excellent place for expats.
1. Kuala Lumpur City Centre (KLCC)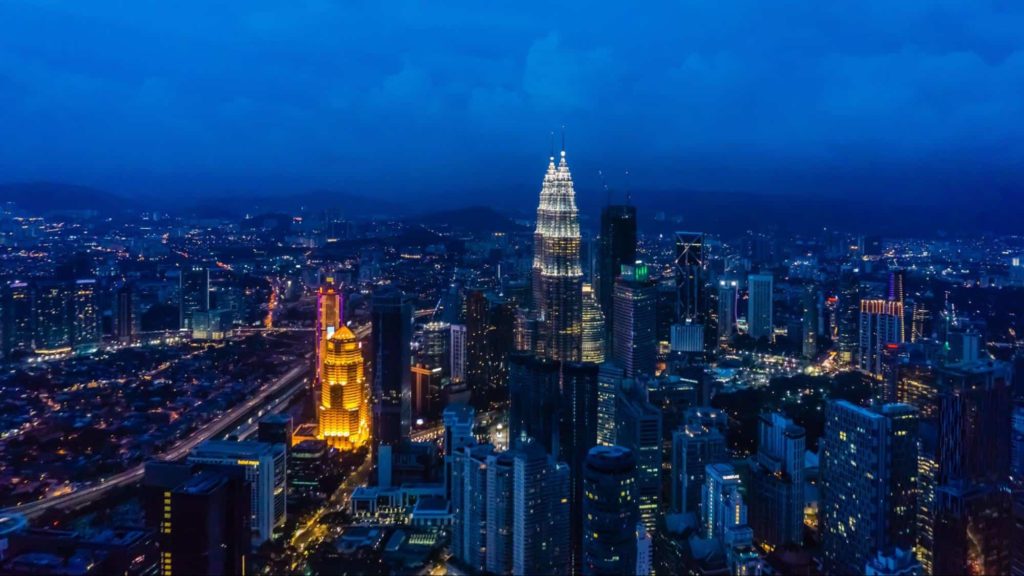 Location
Kuala Lumpur
Average Cost of Properties
RM4,000 to RM18,000
Pros
• Sensational culture and nightlife

• Lots of amenities and attractions

• High-class properties

Cons
• Large population

• Pricey monthly rental

Nearby Landmarks and Amenities
• KLCC Park

• Menara Kuala Lumpur

• Central Market

• National Mosque of Malaysia

• LRT stations, many gms, restaurants, private hospitals
The Kuala Lumpur City Centre (KLCC) is one of the top options for expats who want to experience the full, authentic, and fun Malaysian culture. KLCC is home to many things that make KL a popular destination and location.
KLCC features several notable Malaysian landmarks like the relaxing KLCC Park and the iconic Menara Kuala Lumpur Tower. You'll never run out of things to do and sights to see in the City Centre.
Aside from famous Malaysian attractions, the culture present in KLCC is a worthy experience. The Kuala Lumpur Central Market is a culture-packed spot where many Malaysian vendors sell antiques, handicrafts, batik, and other delightful items.
The nightlife in KLCC is also another thing to look forward to for expats. From rooftop bars with clear views of the Kuala Lumpur skyline to bustling night markets with mouthwatering food, KLCC nightlife has got everything.
As for residential properties in KLCC, you can take your pick from luxurious apartments, grand homes, and even some serviced residences. For money-saving purposes, or if you just want to be a bit adventurous, co-living spaces in KL are an interesting option.
Monthly rental for KLCC properties may be on the pricey side but it's definitely worth it!
2. Ampang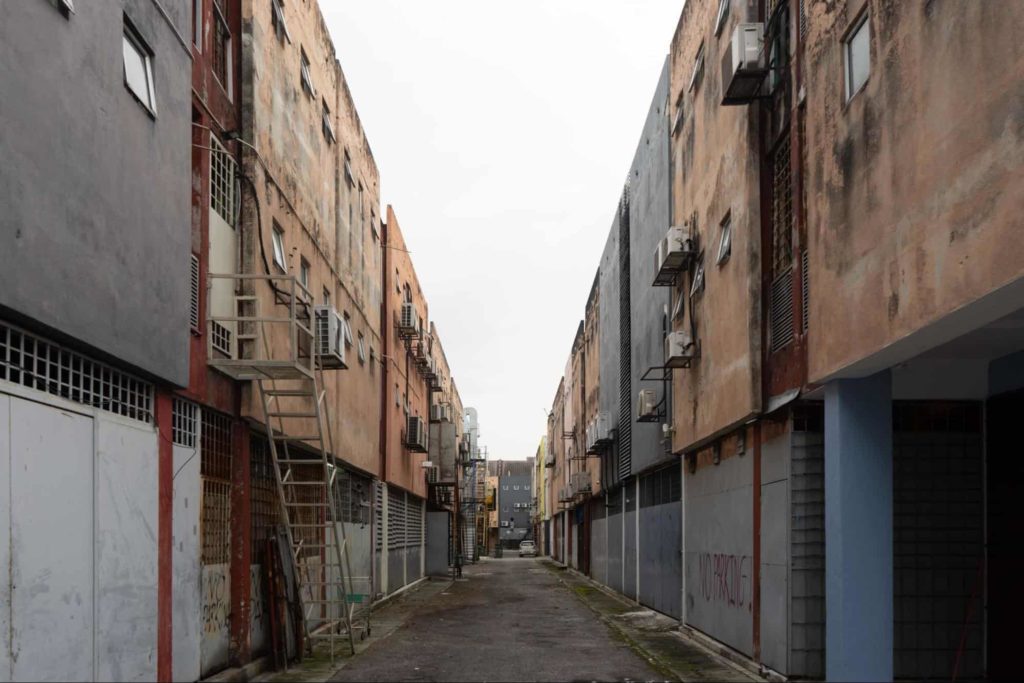 Location
Kuala Lumpur
Average Cost of Properties
RM1,800 to RM7,500
Pros
• Well-nurtured art scene

• Green spaces in the city

• Friendly community (locals and internationals)

Cons
• Conservative society

• Large crowds of people

Nearby Landmarks and Amenities
• Istana Budaya

• National Art Gallery

• Ampang Point Shopping Centre

• Ampang Recreational Forest

• International embassies, LRT stations and private hospitals
A great option for expats who want to be close to everything in KL but not really in the centre is Ampang. A vibrant city district in Kuala Lumpur, Ampang is about a mere 20-25 minute drive away from Kuala Lumpur City Centre.
Ampang is best known for its artistic and cultural spots. Expats can explore art and history at the National Art Gallery or even watch stunning performances at the Istana Budaya that's right next door to the gallery.
For everything you could need, the Ampang Point Shopping Centre is the go-to place. In addition to the established shops in the mall, Ampang Point holds a few themed fairs in its atrium from time to time.
Another thing that Ampang has going for it is the availability of green spaces in the city. There are a lot of parks where you can spend your free time and just lounge about.
An added factor to Ampang's greatness is the number of international embassies in the area. Many diplomats choose to live in Ampang so there is already a healthy and lively international community just waiting for you.
There are a variety of residential properties in Ampang that you can check out. These mostly range from apartment and condominium units, with amenities already in the building, to terraced houses at convenient locations.
3. Bangsar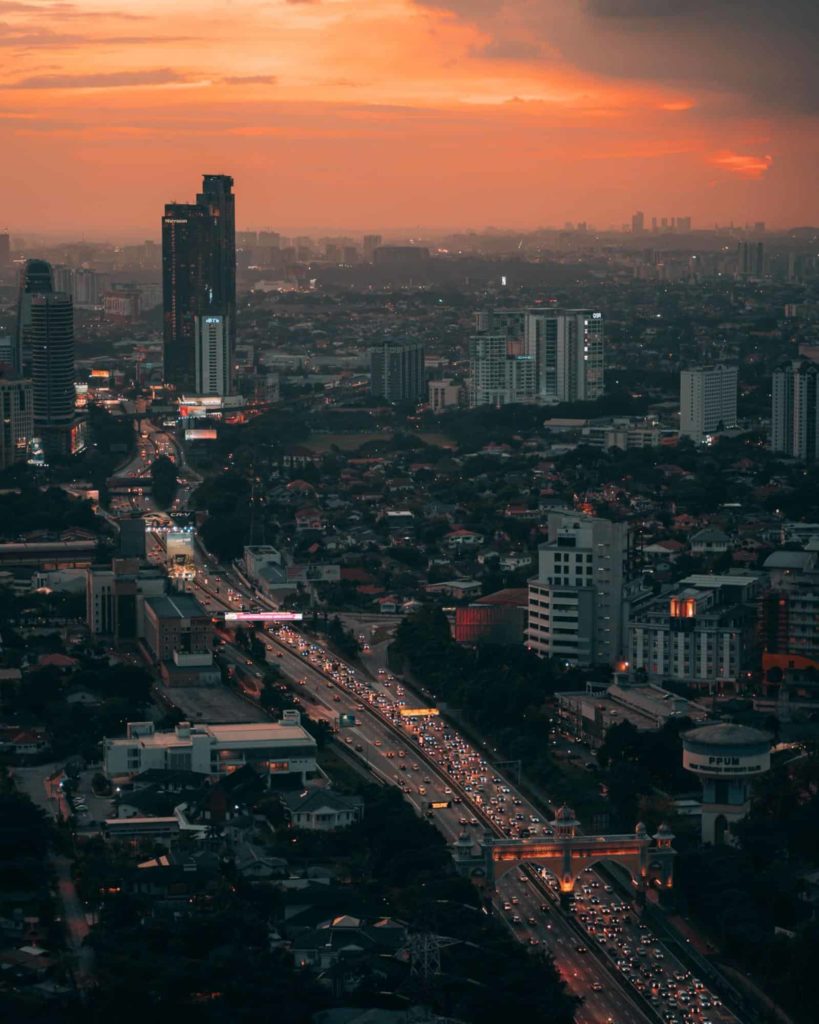 Location
Kuala Lumpur
Average Cost of Properties
RM2,900 to RM12,000
Pros
• Rich cuisine

• Artistic scene

• Developed infrastructure

Cons
• Pricey properties in some areas
Nearby Landmarks and Amenities
• Art galleries

• Authentic Malaysian restaurants

• Bangsar Sports Complex

• Hospitals
Located just southwest of Kuala Lumpur City Centre, Bangsar is another popular residential area. The suburb is well-known for its infrastructure, cuisine, and art scene that are all appealing to expats.
In terms of infrastructure, Bangsar has everything you can ever need. Public and private hospitals and clinics are spread throughout the suburb, with educational institutions and fitness establishments also readily available for the residents.
Bangsar's food scene is particularly impressive as well. A mix of mamaks, hawkers, fine-dining restaurants, international cuisine like Japanese cuisine, and food stalls can give you a wide variety of choices for food so you'll never wonder where to get your next meal.
Aside from the infrastructure and cuisine in Bangsar, the art scene is also very developed in the suburb. There are art galleries all around, with performing buskers and theatre practitioners as part of the overall population of Bangsar.
Properties in Bangsar can be a bit pricey, depending on the type of property and its location. It's still an excellent choice if you want to live just close to KLCC but also explore other scenes and cultures within Kuala Lumpur.
4. Sri Hartamas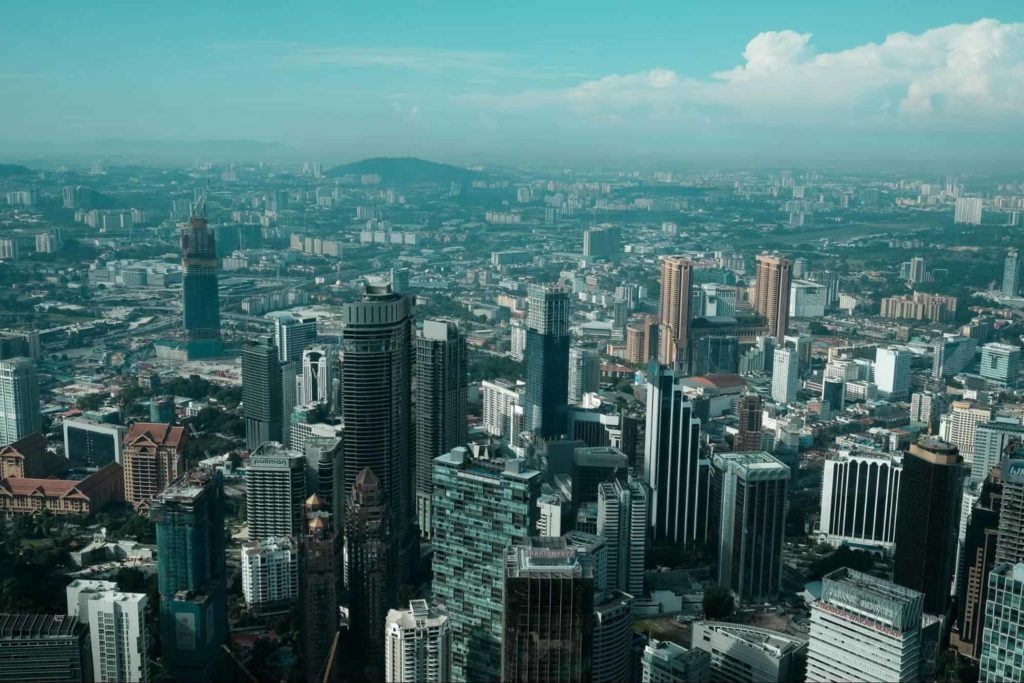 Location
Kuala Lumpur
Average Cost of Properties
RM2,000 to RM26,000
Pros
• Different kinds of properties

• Well-connected, upscale township

Cons
• Traffic jams
Nearby Landmarks and Amenities
• Educational institutions

• Hartamas Shopping Centre

• Golf courses

• Fitness establishments

• Country clubs
For expats with families, Sri Hartamas is an exceptional residential area.
In Sri Hartamas, there are endless choices for schools from the kindergarten level up to the collegiate level. These choices are a mix of top government and private educational institutions.
Aside from education, Sri Hartamas also does well in terms of its amenities. Most of what you can find there are very upscale establishments like country clubs, fitness spas,
and even some golf courses.
Getting around in Sri Hartamas won't be a problem with the township's bus lines and MRT stations. Private transport by car can sometimes take a long time with the traffic jams but you'll always eventually get to where you need to go.
Sri Hartamas has dozens of properties from which you can choose like bungalows, apartment units, and even semi-detached homes. Most of these properties accept a monthly rental term, making them perfect if you want to try out different areas!
5. Damansara Heights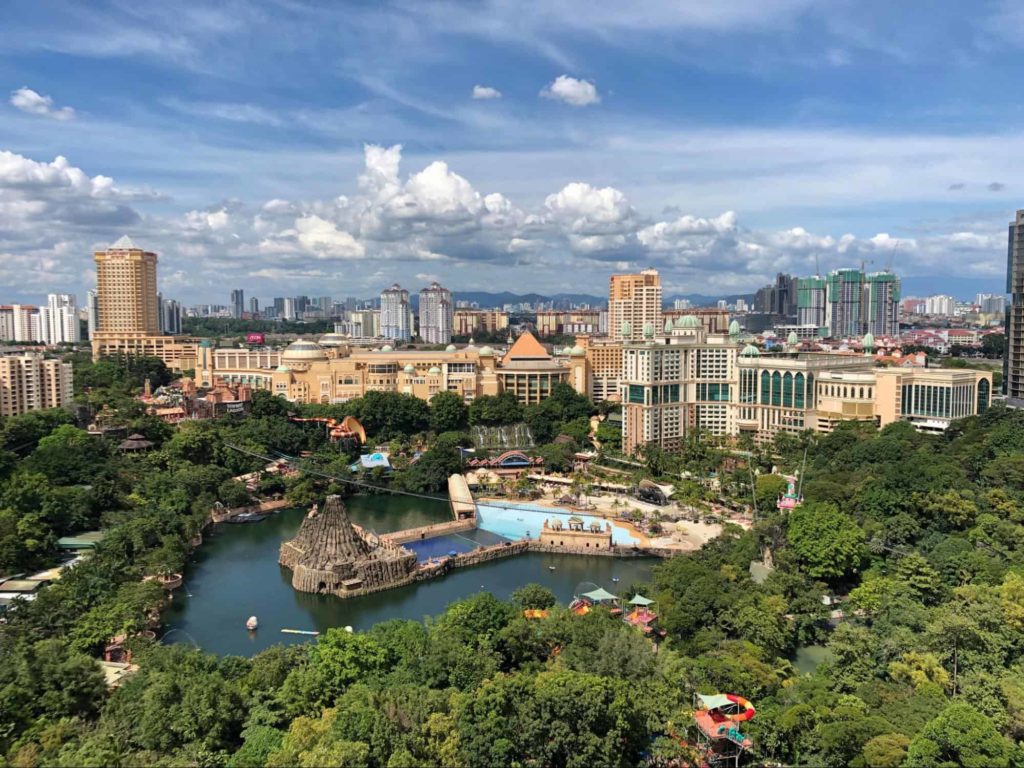 Location
Kuala Lumpur
Average Cost of Properties
RM835,000 to RM5,000,000
Pros
• Family-friendly

• Very exclusive neighbourhood

• Numerous residential areas

Cons
• Exclusivity leads to pricey properties
Nearby Landmarks and Amenities
• Saidina Umar Al Khattab Mosque

• Damansara City Mall

• Plaza Damansara

• Various restaurants
We're saving the best for last in our Kuala Lumpur section! Let's talk about Damansara Heights.
It's exclusive, it's expensive, it's luxurious, and it's just near Kuala Lumpur City Centre. All of these make it the best choice for expats looking to live in KL.
Damansara Heights is widely regarded as one of the most exclusive KL neighbourhoods and with good reason. Properties here can cost more than a million ringgit but it's justified when you consider the amenities.
All the amenities, from the gyms to the shopping centres, are very modern and high-class. You can find everything you need for your home in the various independent groceries scattered around the neighbourhood.
And if you're looking to raise your kids here, then you can certainly guarantee the quality of their education. Damansara Heights lets you have your pick of the best international schools that KL has to offer since all of them are close by.
6. Putrajaya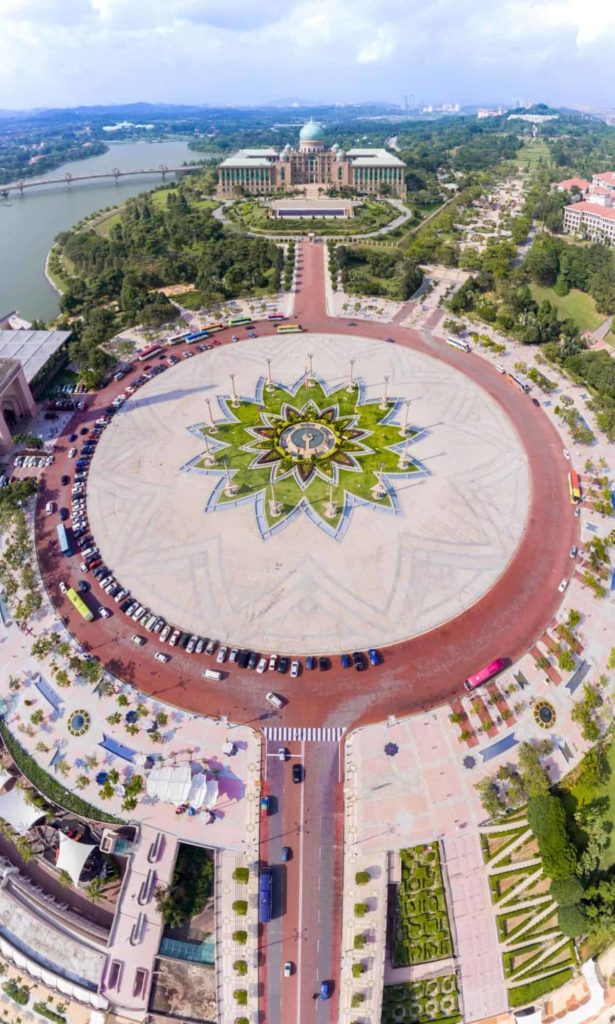 Location
Selangor
Average Cost of Properties
RM350,000 to RM2,000,000
Pros
• Green city

• Low crime rate

• Developed healthcare system

Cons
• Only a few expats in the area
Nearby Landmarks and Amenities
• Putrajaya Wetlands

• Putra Mosque

• Putrajaya Hospital

• National Cancer Institute

• Shopping complexes
Putrajaya is officially considered to be Malaysia's administrative and judicial capital. Even if the population largely consists of Malaysian civil servants and locals, expats are very much welcomed!
Famous for its status as a "green city", Putrajaya promotes a closeness with nature through its many parks and outdoor recreational activities. There is much to do outdoors when you live in Putrajaya, from cycling to visiting the city's open spaces.
Another thing that Putrajaya is famous for is its well-developed infrastructure. In terms of healthcare, the city is known for having the country's National Cancer Institute next to the Putrajaya Hospital.
Academic institutions for your kids will also be easy to find in Putrajaya. There are universities, international schools, and public government schools that all aim to provide a high quality of education to their students.
You also won't need to worry much about safety here in Putrajaya. The city is said to have one of the lowest crime rates in Malaysia, making it safe for you and your family.
You can find a lot of residential spaces in Putrajaya, with most houses embracing an open-concept design. The prices span a wide range so that there's really a choice for everyone here, no matter what type of lifestyle you want to achieve.
7. Cyberjaya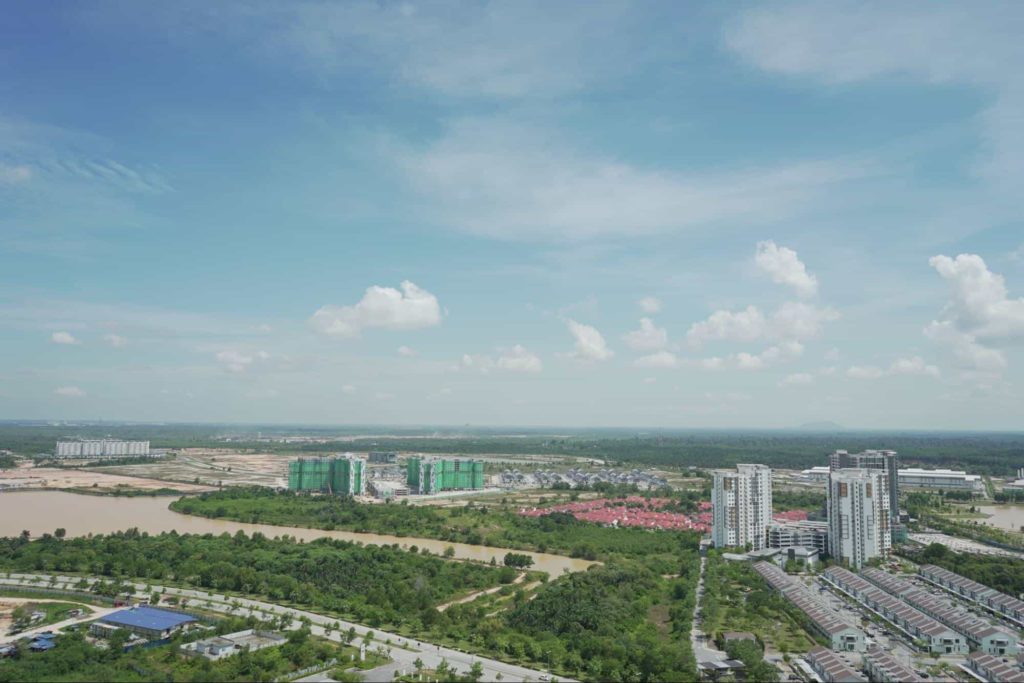 Location
Selangor
Average Cost of Properties
RM400,000 to RM700,000
Pros
• Educational and technology hub

• Low carbon footprint city

• Walkable spaces

Cons
• Warm and humid weather
Nearby Landmarks and Amenities
• Multimedia University

• Raja Haji Fisabilillah Mosque

• Sports Arena

• Cyberjaya Community Club
Cyberjaya is Malaysia's very own Silicon Valley. Big tech companies with the likes of Dell and Huawei have their Malaysian operations situated in Cyberjaya.
As one of Selangor's emerging townships, Cyberjaya is doing pretty well for itself in terms of education. Many of the educational institutions here focus on producing graduates for the tech and multimedia field.
Another opportunity that Cyberjaya offers is the chance to work with multinational corporations and local companies. Whether it's for you or your child, finding a place to work in Cyberjaya won't be that hard at all.
Cyberjaya also has a variety of indoor amenities, perfect for when the weather's a bit hot. The Cyberjaya Community Club, for instance, is a great place to meet the town's citizens and play a few games of badminton, squash, or even golfing!
In Cyberjaya, you can get properties for relatively cheap compared to other townships in Selangor and Kuala Lumpur. A two-story house in Cyberjaya can be around RM700,000 while a condominium unit can cost around RM400,000.
8. Petaling Jaya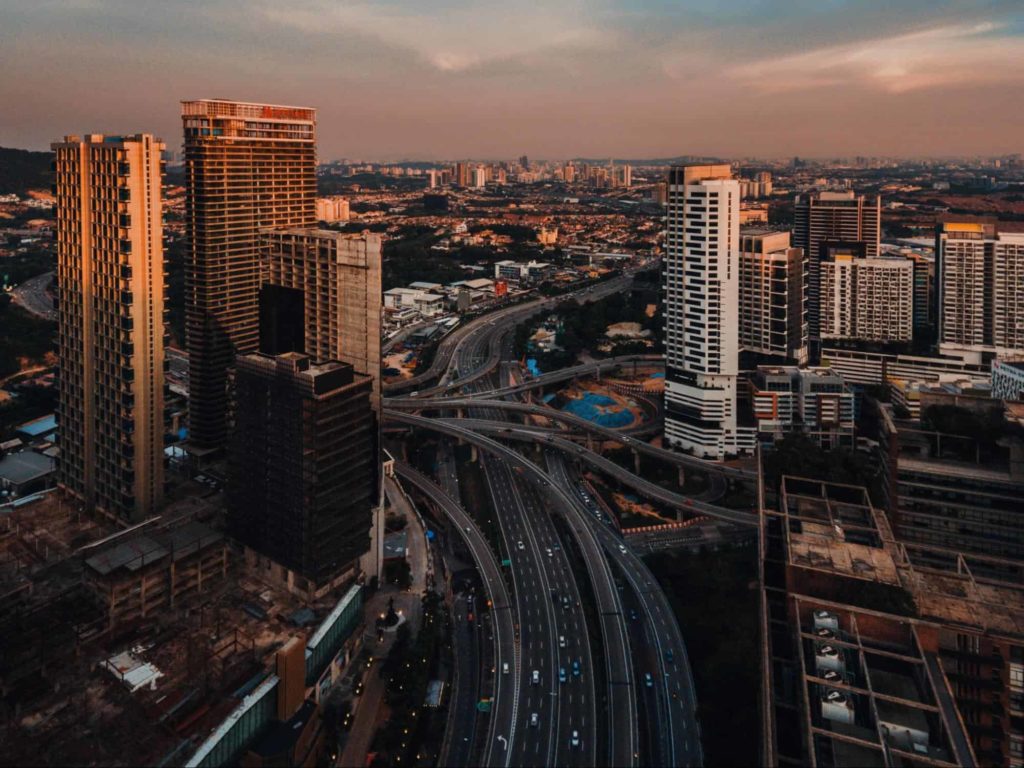 Location
Selangor
Average Cost of Properties
RM450,000 to RM2,300,000
Pros
• World-class educational institutions

• Developed public transport

• Great variety of amenities

Cons
• High-priced properties
Nearby Landmarks and Amenities
• Jaya Supermarket

• Petaling Jaya Museum

• Shopping complexes
Last on the list is Selangor's very own Petaling Jaya (PJ). Though the town was originally supposed to be just a satellite town to address the KL overpopulation in the past, it is now known as a more relaxing option for people looking to settle down.
Expats can find numerous amenities in PJ, with numerous shopping complexes and supermarkets for everyone. You can also easily get around in PJ with its well-developed public transport that consists of bus routes and LRT stations.
Petaling Jaya is also home to a huge number of educational institutions that can promise top-notch education to your kids. Many of these schools fall under the Malaysian Ministry of Education, but some are also exclusive private schools.
As we mentioned in the table, properties in Petaling Jaya can be priced a bit high. However, when you consider the amenities and the well-connected nature of the town, you can definitely say that getting your own residential property in PJ is worth the price.
FAQs about the Best Areas for Expats in Kuala Lumpur and Selangor