Cameron Highlands' Time Tunnel Museum: What You Need to Know
The Time Tunnel Museum is one of the hottest attractions in the hilltop resort, Cameron Highlands. It's a place where the youth can witness what life was like before their time and elders can relieve their younger years before technology took over the world.
In this guide, we'll walk you through this time tunnel and give you a glimpse of what you can expect once you step inside its doors. Aside from that, we've also included some nearby establishments that we recommend you visit for a better and smoother experience–let's go!
Time Zone
Standard Malaysia Time (GMT+8)
Best Time to Go
The Time Tunnel Museum is pleasant to visit all year long thanks to its location being at Cameron Highlands. Here, you can visit during the driest months of the year (Feb to April) and still feel a cool breeze throughout your trip thanks to its high altitude.
Also, since the museum is enclosed, you won't have to worry about the monsoon season, so you can really visit it any day of the year.
If you want to avoid crowds, however, we recommend stopping by at around 5:00 PM, just before it closes its doors. Don't worry! You'll still have plenty of time to explore the museum and all its offerings, as you only need an hour to cover everything.
Things to Know
Address: Cameron Highland, 39000 Brinchang, Pahang, Malaysia
Opening hours: Opens daily from 9:00 AM to 6:00 PM
Entrance fee:
Adults: RM5
Children: RM3
Parking: The Time Tunnel Museum is located by the roadside so you won't have other spots to park in aside from the allotted space. There's a free parking row located for visitors but it can easily get filled, especially during weekends.
How to Get to The Time Tunnel Museum
Buses: The main public transportation that you can use to get to The Time Tunnel Museum is the shuttle bus. These buses operate in different cities in Malaysia such as Ipoh and Kuala Lumpur, and they'll take you directly to the highlands.
Two of the most famous bus stops that have shuttles to the highlands are Putrajaya Bus Terminal and KL Sentral. Riding the bus will take you approximately 3 and a half hours and cost around RM35 (one way).
Taxis: You can also take a taxi to the highlands if you prefer a faster and more comfortable travel experience. Just expect to pay more as opposed to riding the bus, as these rides don't come cheap.
Car rental: Although there are no car rental services in Cameron Highlands, there are several reputable rental companies in KL, Ipoh and other states. This is what we recommend the most because it leaves you in control of your trip so that you can stop by other attractions as well.
Plus, the museum itself has an allotted free parking space for guests. The only thing you need to prepare for is the infamous winding road up the Cameron Highlands.
Things You'll Find Inside Time Tunnel Museum
Old Kopitiam
One of the biggest highlights of the entire museum is the Old Kopitiam, which is essentially a retro-style coffee shop. However, it's designed with so much detail that it will make you feel like you've actually been transported in time–too bad it isn't operational though.
This section is able to capture this feeling of nostalgia by featuring interior decor as well as wares that date back to the old days. As if that wasn't enough, old-timey music is also played in the background to truly take you back in time–so cool!
Cameron Highlands Chronology
Since this is indeed a museum, you'll get to pick up some new pieces of knowledge as you explore its different sections. One section in particular where you'll be immersed in quite a bit of information is the Cameron Highlands Chronology.
As you may have gleaned from its name, this section will take you back in time to the beginning of the highlands and witness how it became what it is today. What's great about this specific attraction is that although it tackles information, it does so in a way that isn't boring and tedious.
Barber Shop
The barber shop section of this museum garners a lot of attention, partly because of how "Instagrammable" it is. It's a great one-to-one replica of what barber shops back in the day, complete with scissors, mirrors, combs, curlers and other common tools used by these stylists.
The biggest highlight of this section, however, is the 50+-year-old barber chair, which looks like it has been frozen in time. It sort of acts like the centrepiece of the entire section, and your visit won't be complete without a picture with it.
Orang Asli
The Orang Asli section pays tribute to the natives who were the original occupants of the highlands before outsiders arrived. It's a section where you can learn more about these people along with their way of living.
We love how this museum pays tribute to these people, as it showcases them through various photographs and other exhibits. Among these exhibits are their handmade crafts, tools, and traps that are meticulously designed, which is more impressive considering how old they are.
Children's Corner
The children's corner is where we feel nostalgia will hit you the most, mainly because of how it lets you remember your childhood, depending on your age that is. Here, you'll find various vintage toys, books, school uniforms and other pieces of memorabilia you may recognize.
If you're from a younger demographic, you should still visit this section, as it lets you peek into the childhood of your parents/grandparents. Meanwhile, if you're a parent and you know these things, you can show them to your kids to teach them how life was before gadgets took over.
Jim Thompson Corner
The Jim Thompson Corner is one of the weirder sections out of the bunch, partly because of the story surrounding it. This section is dedicated to one Jim Thomspon who's renowned as the "Silk King" due to his revolutionary work in the silk industry in Thailand.
What makes his story weird, however, is how he seemingly disappeared off the face of the Earth on what people say is a normal stroll. Until today, no one knows what happened to him or where he ended up, but that didn't stop people from speculating their own theories.
Olden Days Kitchen
The Olden Days Kitchen is another Instagram-worthy spot where you'll find tons of tourists taking photos. This spot accurately depicts old kitchens before the emergence of advanced technology, and it's quite interesting to see, as it puts into perspective how time has changed.
Here, you'll find kettles, plates and other tools for cooking that look like they've been taken out of a vintage movie. You can even find a dining set that like the kitchen, looks frozen in time.
Nostalgic Advertisements
Some of the most common things you'll find inside the Time Tunnel Museum are retro advertisement posters. It's great to see how the designs of advertisements have drastically changed over the years even though they're showcasing products you still see today.
From Coca-Cola to Vicks, Lucky Strike and more, this museum features an impressive collection of these vintage advertisements.
Nearby Attractions to Visit
Cactus Point
Address: 42, Jalan, Brinchang, 39000 Brinchang, Pahang, Malaysia
Aside from strawberries, another thing that you can't leave without when visiting Cameron Highlands is a cactus. Fortunately, there's a nearby store that sells cacti of different sizes and shapes aptly called "Cactus Point".
Entrance is free so you really don't have any reason to not stop by. Plus, you can potentially buy your next house plant when you browse the store's shelves so it wouldn't hurt to see what they offer!
Mossy Forest
Address: Mossy Forest, Gunung Brinchang, 39000 Brinchang, Pahang, Malaysia
Phone: +60 13-674 1406
The famous Mossy Forest is another attraction that you should stop by while you're in Cameron Highlands. This is especially true if you're one to love the experience of adventure and seeing nature at its purest state!
What makes Mossy Forest different, however, is its fairytale-like appearance, which can be attributed to its fogs and well, moss. There are tons of trails here and it's best to go on a guided tour to see everything that this jungle has to offer.
Strawberry Farm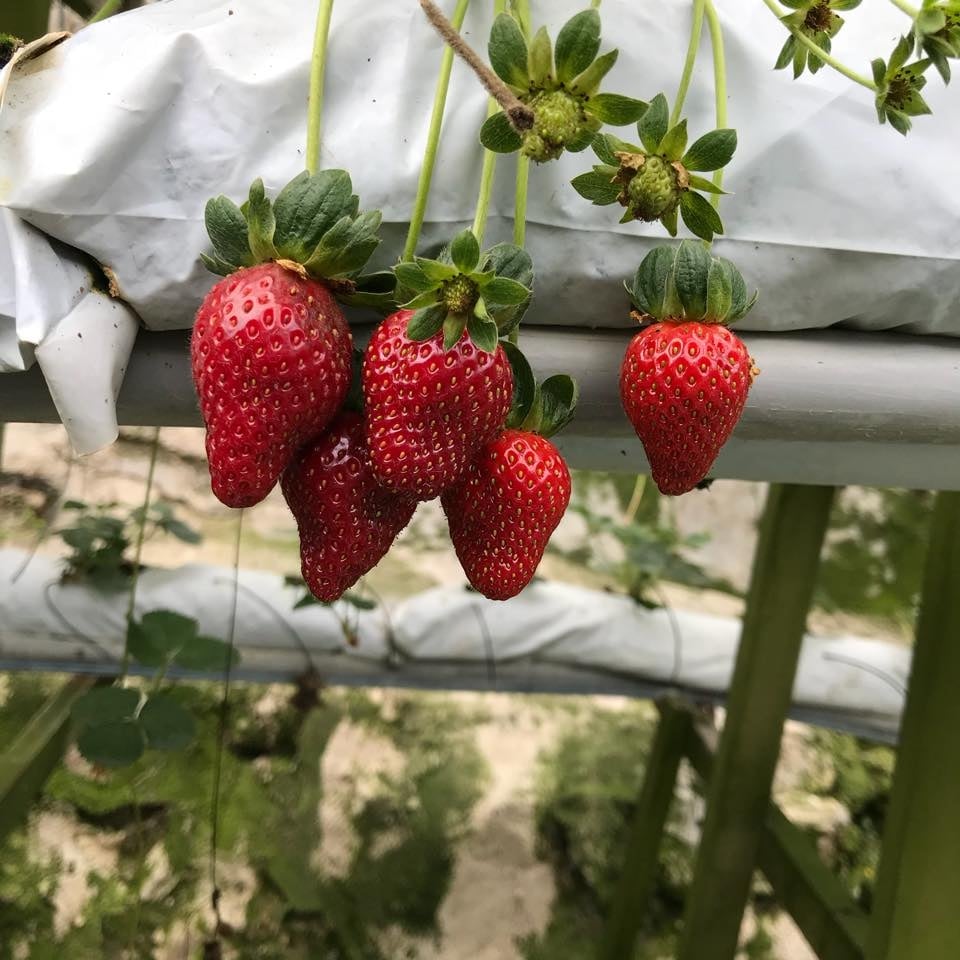 Address: UT/MR F-255, 39100 Brinchang, Pahang, Malaysia
Phone: +60 12-724 9319
Website
The nearest attraction that you have to visit after exploring the Time Tunnel Museum is the strawberry farm next to it. This place is worth a visit, especially if you haven't got a chance to pick a strawberry yet, which is a must-try activity while you're here in Cameron Highlands.
What's great about this particular farm is that it's not as famous as others in the highlands, making it free from crowds. You can pick strawberries here and take them home with you for RM30 for every 500 grams–such a great deal, right!?
Where to Stay near Time Tunnel Museum
Kea Garden Guest House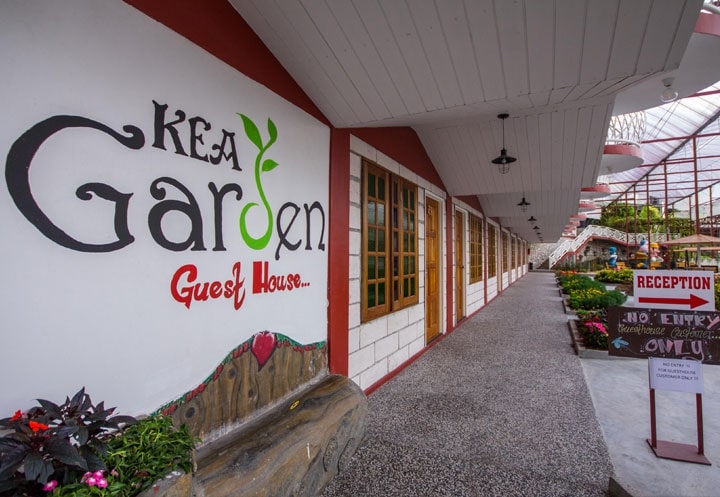 Address: Brinchang, 39000 Brinchang, Pahang, Malaysia
Phone: +60 5-496 1472
Pricing: $-$$
Book Now
Kea Garden Guest House is one of the best places to stay overnight when visiting the museum thanks to its strategic location. Not only is it close to the Time Tunnel Museum, but it's also relatively near other attractions such as Flora Park and Argo Market.
Location-aside, this guest house is a solid option because of its affordable price. This is more impressive once you see the rooms that you'll be staying in for this amount, which are spacious, cosy and best of all, comfortable!
Hotel Brynton
Address: Cameron Centrum, A-G-8, Presint 1, 39100 Brinchang, Pahang, Malaysia
Phone: +60 10-935 4088
Pricing: $$
Book Now
If you're looking for an elegant hotel that isn't too expensive but isn't cheap at the same time, then Hotel Brynton should be right up your alley. It features simple yet lavish-looking rooms that are fitted with amenities to make you feel like royalty, without breaking the bank!
One of our favourite things about this hotel is that it features exclusive parking for its guests, so if that's one of your worries, you can tick that off. Aside from that, the hotel itself sits in a great location, as it's nearby restaurants, pharmacies and other essential establishments.
Strawberry Park Resort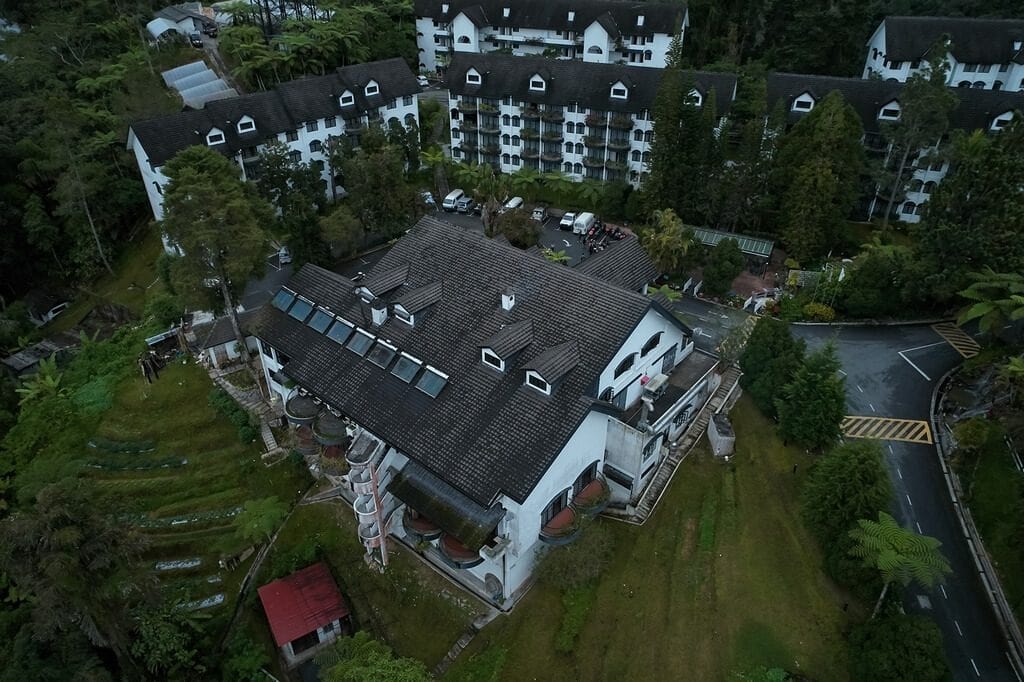 Address: Lot 195 & 196, Jalan Strawberry Park, Brinchang, 39000 Brinchang, Pahang, Malaysia
Phone: +60 5-491 1166
Pricing: $$$
Book Now
If you want a more premium stay to go along with your trip to the Time Tunnel Museum, we recommend checking out Strawberry Park Resort. Here, you'll be spoiled with world-class facilities, amenities and of course rooms.
Speaking of rooms, this is one of those rare hotels where you'll be treated to beautiful panoramic views whenever you look outside your window. Meanwhile, amazing facilities will await you outside including a spa, an indoor swimming pool and a fancy restaurant!
Cameron Highlands Resort
Address: By The Golf Course, Cameron Highlands Golf Course, Brinchang, 39000 Tanah Rata, Pahang, Malaysia
Phone: +60 5-491 1100
Pricing: $$$
Book Now
Of course, you can't have a list of the best places to stay here without mentioning its premier resort, Cameron Highlands Resort. Simply put, this is the best resort in town with regards to amenities, facilities, service and rooms and it's not hard to see why.
For starters, staying in one of their rooms feels like being in a palace, with huge draping curtains, amazing views, massive TVs and more. It only gets better once you step outside of your room, as you'll get to enjoy facilities like spas, swimming pools, cafes and more.
The Cocoon Cameron Highlands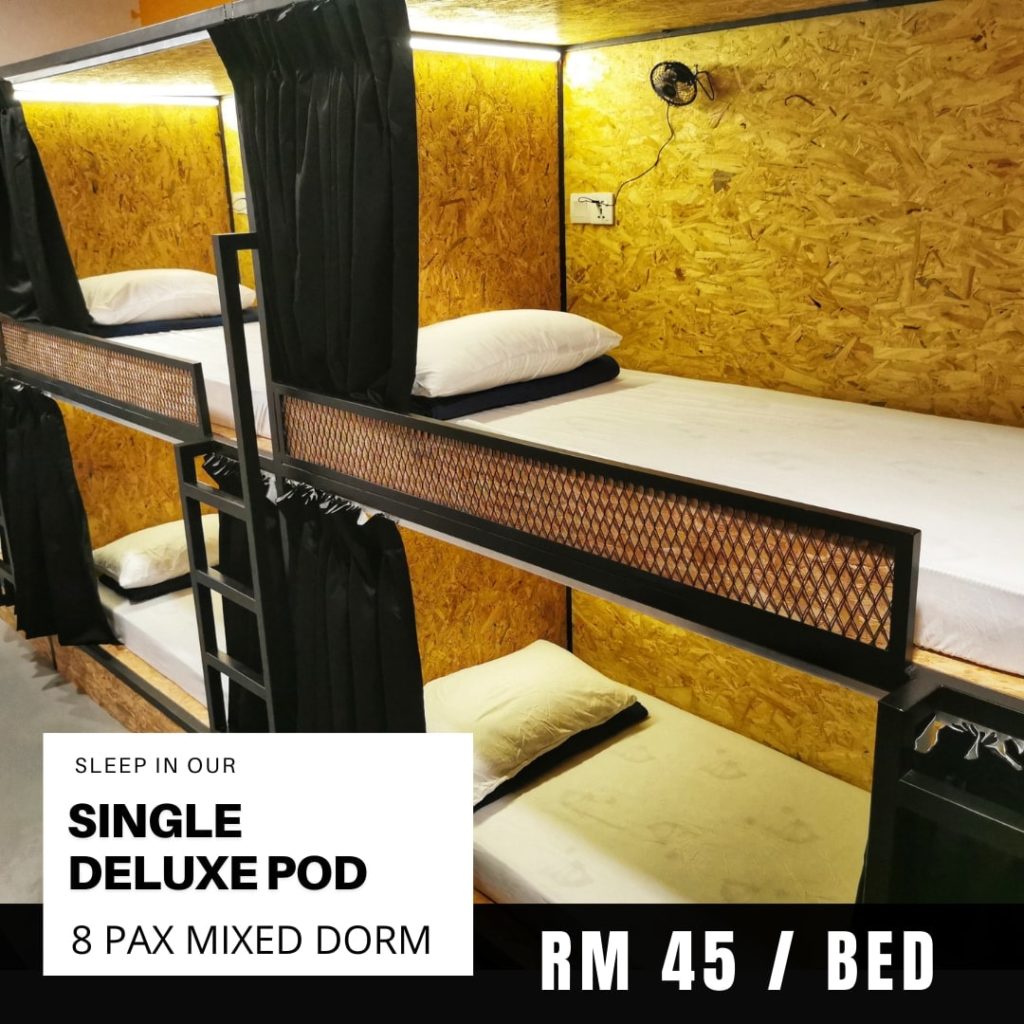 Address: The Cocoon Capsule Hotel 21-2 & 21-3 Jalan Palas Horizon (Office Lot Palas Horizon, 39010 Brinchang, Pahang, Malaysia
Phone: +60 5-491 4927
Pricing: $
Book Now
For all budget travellers and backpackers out there, we recommend The Cocoon Cameron Highlands. This is one of those capsule hotels that cater to people who are just looking for a place to stay the night that isn't necessarily anything fancy.
However, as affordable as this place is, you'll still be treated to high-quality pods and facilities, most notably its comfortable beds. Furthermore, if you're staying with a group, there are also rooms that you can book aside from the usual cocoons.
Where to Eat near Time Tunnel Museum
Paradise Reyan Restaurant
Address: C-G-28 Barrington square, golden hills 39000 Cameron Highlands Pahang MY, 39000, Pahang, Malaysia
Phone: +60 5 4851 328
Pricing: $-$$
Website
If you're craving Middle Eastern dishes, it doesn't get much better than Paradise Reyan Restaurant. It's a famous chain with three branches across the country that all specialize in serving authentic dishes from the aforementioned cuisine.
Meat lovers will have a blast in this restaurant, as they offer several grilled and skewered meat, all of which feature a smokey taste. Furthermore, the restaurant also serves all-time classics such as chicken mandy, Indian kebabs, lamb chops and more!
Restaurant Tuan Yuan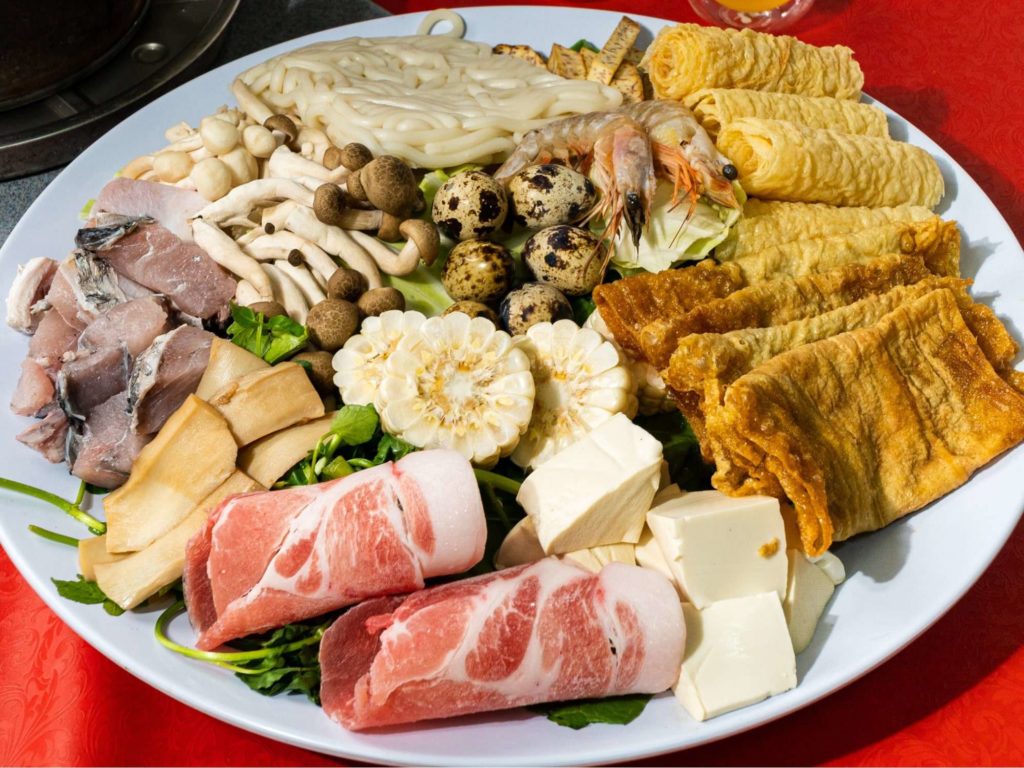 Address: 6, Jalan Besar, Brinchang, 39100 Brinchang, Pahang, Malaysia
Phone: +60175207810
Pricing: $
Website
Steamboat restaurants are pretty famous around Malaysia and fortunately, you'll find one that's relatively near the Time Tunnel Museum. The establishment we're talking about is Restaurant Tuan Yuan and it's a great option to try if you're feeling hungry.
This is because the amount and variety of ingredients they offer to you on a steamboat is ridiculous! Here, you'll find the usual inclusions such as thinly sliced meat, tofu, fishcakes, mushroom noodles and corn–talk about a hearty meal!
Rich Bake Cake & Coffee House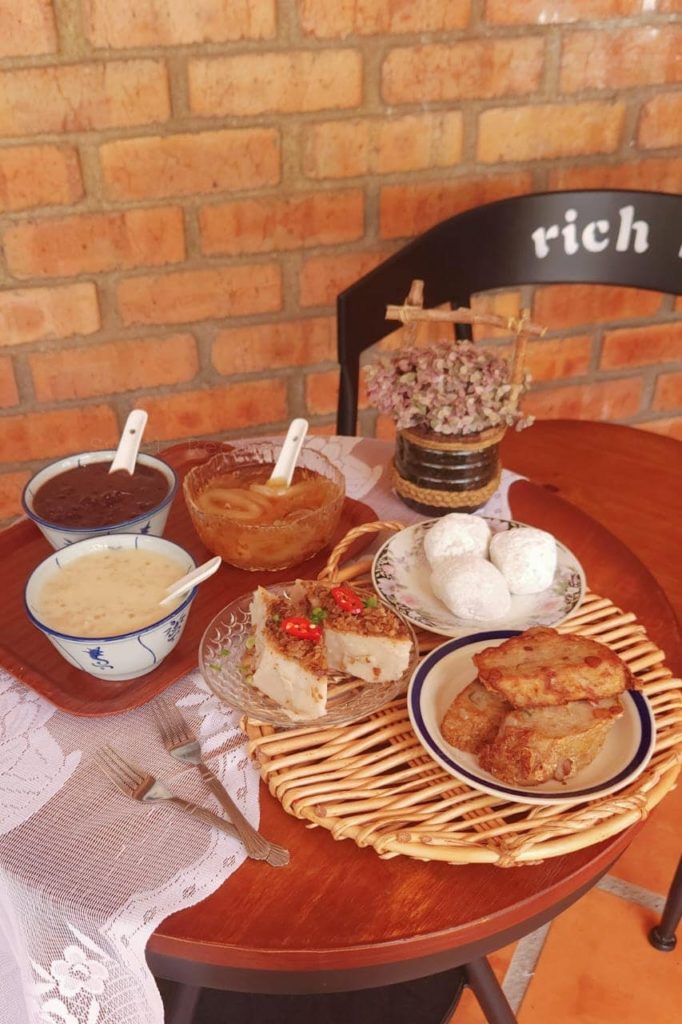 Address: SHG-7, Jalan Carnation, Tanah Rata, 39200 Tanah Rata, Pahang, Malaysia
Phone: +6054911071
Pricing: $-$$
Website
If you're visiting the museum around brunch or tea time, we recommend stopping by Rich Bake Cake & Coffee House. Here, you'll get to chill and bask in the cold breeze of the highlands while feasting on some delicious quick bites and coffee/non-coffee drinks.
Aside from the food itself, this restaurant also offers a great cosy ambience for its diners, which is an instant A+ in our books. This kind of atmosphere paired with a nice cup of joe in hand is a match made in heaven, that we recommend you experience when you stop by here.
Barracks Cafe Cameron Highlands
Address: 1, Jalan Gereja, Tanah Rata, 39000 Tanah Rata, Pahang, Malaysia
Phone: +60 11-1464 8883
Pricing: $-$$
Website
Barracks Cafe is a solid choice if you're planning on getting full and re-energizing your body with some good grub. This is because their menu features dishes that come complete with meat, rice and even an additional side, and the best part is that they don't charge ridiculous prizes!
These generous proportions and amazing flavours will leave you feeling fulfilled and ready for another hour of exploration in the highlands. Plus, it's worth mentioning that they also offer some great cups of joe and other non-coffee beverages.
Restoran Taman Apple Cameron Steamboat & Grill
Address: 891-A, Persiaran Dayang Indah, Tanah Rata, 39000 Tanah Rata, Pahang, Malaysia
Phone: +60 16-225 0315
Pricing: $$-$$$
Website
Restoran Taman Apple Cameron Steamboat & Grill is another spot we recommend if you want to replenish your energy and satisfy your hunger. This time, instead of generously proportioned meals, you'll get to make your own plate through an impressive buffet spread!
Whether you're a meat-lover, vegetarian, sweet tooth or anything in between, it's impossible not to find something here that will captivate your taste buds. Plus, the best thing about this is that the combination of dishes is endless, as you'll be in charge of what you'll put on your plate.
Apps to Download for Your Malaysia Trip
Travel Malaysia: Pocket travel guide to Malaysia
iOs | Android
Google Translate: A handy translation app
iOs | Android
Maps.me: Offline map of the world
iOs | Android
XE Currency App: Real-time currency exchange rate app
iOs | Android