Snake Temple Penang: What to Do, Where to Stay and More!
The Snake Temple in Penang is one of the most interesting functional places of worship in Malaysia. As you may have gleaned from its name, people don't just come here to pray but also to admire the different species of snakes that reside here.
Its real name is Fu-Xing-Gong, but nowadays, it's referred to as the Snake Temple and is one of the top tourist destinations in Penang. In this guide, join us as we take a deeper dive into the snake-filled temple and learn everything you need to know about it before your visit.
Additionally, we're going to list down some hotel and restaurant accommodations to make your trip extra smooth. So without further ado, let's get started!
Best Time to Go
The Snake Temple is open every day of the week from 9:00 AM to 5:30 PM so you won't have to worry about fitting it in your itinerary. If you want the place virtually to yourselves, however, we do recommend getting there early or if you can, during the weekdays.
We do want to say that the snakes don't come out until dark, as this is when they slither and eat the offerings left during the day.
As for the weather, the best time to visit would be during the dry season, which is from April to November. If you want to visit when there's little to no chance of rain at all, schedule your trip around August, as it's Penang's driest month of the year.
Things to Know
Address: Jalan Sultan Azlan Shah, Bayan Lepas Industrial Park, 11900 Bayan Lepas, Pulau Pinang, Malaysia
Opening hours: Opens daily from 9:00 AM to 5:30 PM
Phone details: +60 4-643 7273
Admission fee: Free
Dress code: There's no specific dress code but be sure to wear respectful clothes since the attraction is a place of worship.
Parking: There's free parking located in the front of the temple. Alternatively, some visitors choose to park just outside the temple.
Why is it called the Snake Temple?
Before it got dubbed the "Snake Temple", this place of worship was originally called Hock Kin Keong or Cheng Hoon Giam. It was built to be dedicated to the deity Cheng Chooi Chor Soo, more popularly known as Chor Soo Kong.
However, the place where they built the temple was an open space in the forest, and by the time it was finished, snakes started to take refuge inside. From then on, the temple has been a permanent home for these reptiles even when the jungle has been replaced by highways.
How to Get to Snake Temple
Taxi: Taxis can be found everywhere in Penang and you can take them if you want a convenient way to get to the Snake Temple. However, it's not the cheapest option out there so be prepared to pay more!
Bus: If you're on a tight budget, riding the bus is the best option for you, as it's the cheapest mode of transportation. This is also a convenient way of getting to the Snake Temple, as there's a bus stop located directly across the attraction.
If you want to drop off at this station, you must ride the 304 bus in Penang. Aside from that, you can also find various bus stops around the attraction.
Grab: Booking a ride through the Grab app is the most convenient way of getting to the Snake Temple. The app is fully operational in Penang and it's the perfect alternative to taxis for those who want a fixed rate as opposed to taxis' metres.
Car rental: Of course, the best way to get to and around Snake Temple or Penang, in general, is by driving. This will give you the comfort and privacy of the entire cabin and it leaves you in charge of your route.
Also, it's worth noting that the Snake Temple has free parking on its premises so you won't have to worry about finding a spot around the attraction.
What to Do in Snake Temple Penang
Visit the nearby snake farm
Since there are no jungles to be found surrounding the temple anymore, you'll find little to no snakes in the temple itself. However, your visit isn't in vain as located within the temple is a farm solely dedicated to preserving these slithering reptiles.
The snakes you'll find here are mostly Wagner's Pit Vipers, which are extremely poisonous! Fortunately, they're pretty chill and enclosed in their own spaces so you have nothing to worry about.
Admire the beautiful architecture of the temple
One thing we can't deny about the Snake Temple is its incredible attention to detail. From the pillars down to the altars, everything is designed meticulously, which could be the reason why it's considered one of the most beautiful temples in the country.
The best way to admire this beautiful piece of architecture is by looking at its walls, roofs and individual pillars up close. Sometimes, you'll find carvings of different imagery such as dragons while other times you'll find the usual oriental design found in temples such as this.
Take photos with huge pythons
If the snakes inside the temple or the lack thereof have left you wanting to see more of these scaly creatures, don't worry! Located just outside the temple are locals who let visitors take photos of their gigantic pythons.
Here, you'll get to pose for a nice picture to remember your trip by, but be sure to stay still once they start wrapping the python around you! If you're squeamish, it may be best to skip this part of the trip, but do know that you're missing out on the opportunity of a lifetime!
Where to Stay near Snake Temple
Hotel Pen Mutiara
Address: Wisma Nelayan Pelabuhan LKIM Batu Maung, 11960 Bayan Lepas, Pulau Pinang, Malaysia
Phone: +60 4 6264 888
Pricing: $-$$
Book Now
Hotel Pen Mutiara is a great 4-star hotel that we recommend if you're looking for a slightly budget lodging option that's still of high quality. This establishment features great rooms that are quite spacious, even the lower-priced ones!
Its biggest highlight, however, is its in-house restaurant, which serves some of the most amazing halal dishes in Penang. Foodies will rejoice while staying here, as they'll have the pleasure of dining in this restaurant, whether it be for breakfast, lunch or dinner.
The Lov Penang
Address: 296, Jalan Tun Dr Awang, South Homes, 11980 Bayan Lepas, Pulau Pinang, Malaysia
Phone: +60 13-447 6677
Pricing: $$
Book Now
The Lov Penang claims to be the best hotel in Bayan Lepas, and they might be on to something! They feature great prices and equally amazing rooms that aren't only fitted with necessary amenities but designed tastefully as well.
Aside from their rooms, we think that there are two things that are worth mentioning: its location and in-house cafe. The location is perfect as it's a couple of minutes away from the airport while the cafe is great for brunches and afternoon tea time.
Eureka Hotel Penang
Address: 5-2-1,5-3-1,5-4-1, Persiaran Mahsuri, The Promenade, 11950 Bayan Lepas, Pulau Pinang, Malaysia
Phone: +6046116189
Pricing: $-$$
Book Now
If you're looking for a mid-tier hotel that's only a couple of minutes away from the Snake Temple, we recommend checking out Eureka Hotel Penang. It features simply-designed rooms that are also tidy, which is more than enough for a comfortable night's stay.
It also features a hipster vibe throughout the common areas, most notably the small but cosy lobby. However, the best thing about staying in this hotel is that it's near everything, from stores to restaurants, malls and more!
M Qube Hotel Penang
Address: 22 A,B,C&D, Jalan Aziz Ibrahim, Kampung Sungai Nibong, 11900 Gelugor, Pulau Pinang, Malaysia
Phone: +60 16-773 7773
Pricing: $
Book Now
M Qube Hotel is one of those capsule hotels that you see in vlogs around the world. It's the perfect option for backpackers and budget travellers alike and we'll have a feeling you'll like it too because of its charm.
Yes, the pods and capsules here have limited space but if you're going to spend most of your time outside, they're perfect for a good night's sleep. Plus, the design and inclusions you'll get with every stay aren't too shabby.
Olive Tree Hotel Penang
Address: 76, Jalan Mahsuri, Bandar Sunway Tunas, 11950 Bayan Lepas, Pulau Pinang, Malaysia
Phone: +60 4-637 7777
Pricing: $$$
Book Now
If you're looking for a more luxurious stay in Penang, you should consider the Oliver Tree Hotel! It's a 4-star hotel that's padded with essential amenities, great rooms and fantastic facilities, all of which contribute to your luxurious stay.
We have a feeling that you'll love staying here, especially if you're one to appreciate beautiful views. These panoramic views can be seen from your room or at the hotel's swimming pool where you can spend a nice relaxing afternoon with your loved ones.
Where to Eat near Snake Temple Penang
Restoran Foong Yean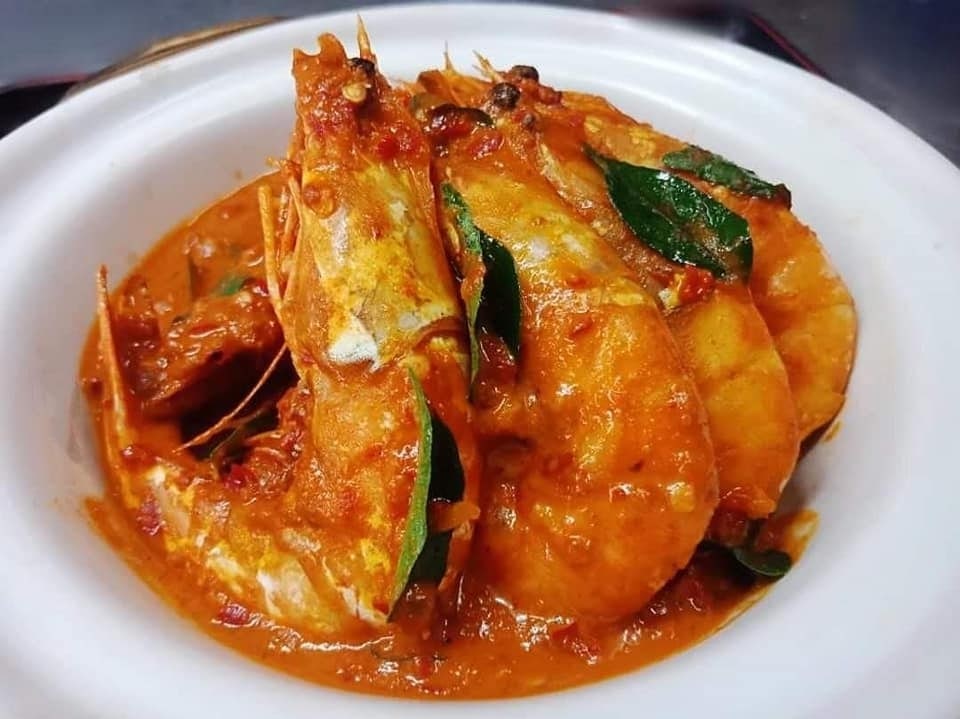 Address: 34, Jalan Tengah, Taman Sri Tunas, 11900 Bayan Lepas, Pulau Pinang, Malaysia
Phone: +60 4-641 5402
Pricing: $-$$
Website
Restoran Foong Yean is a great choice if you're craving some Chinese food. They offer a fairly varied menu that features long-time favourites such as curry prawns, steamed fish, roasted chicken and more.
Another thing worth mentioning about this restaurant is its spacious area, which makes it perfect for large groups. A single table can accommodate up to 10 people but be sure to make reservations as the restaurant is quite famous around these parts.
MyKori Dessert Cafe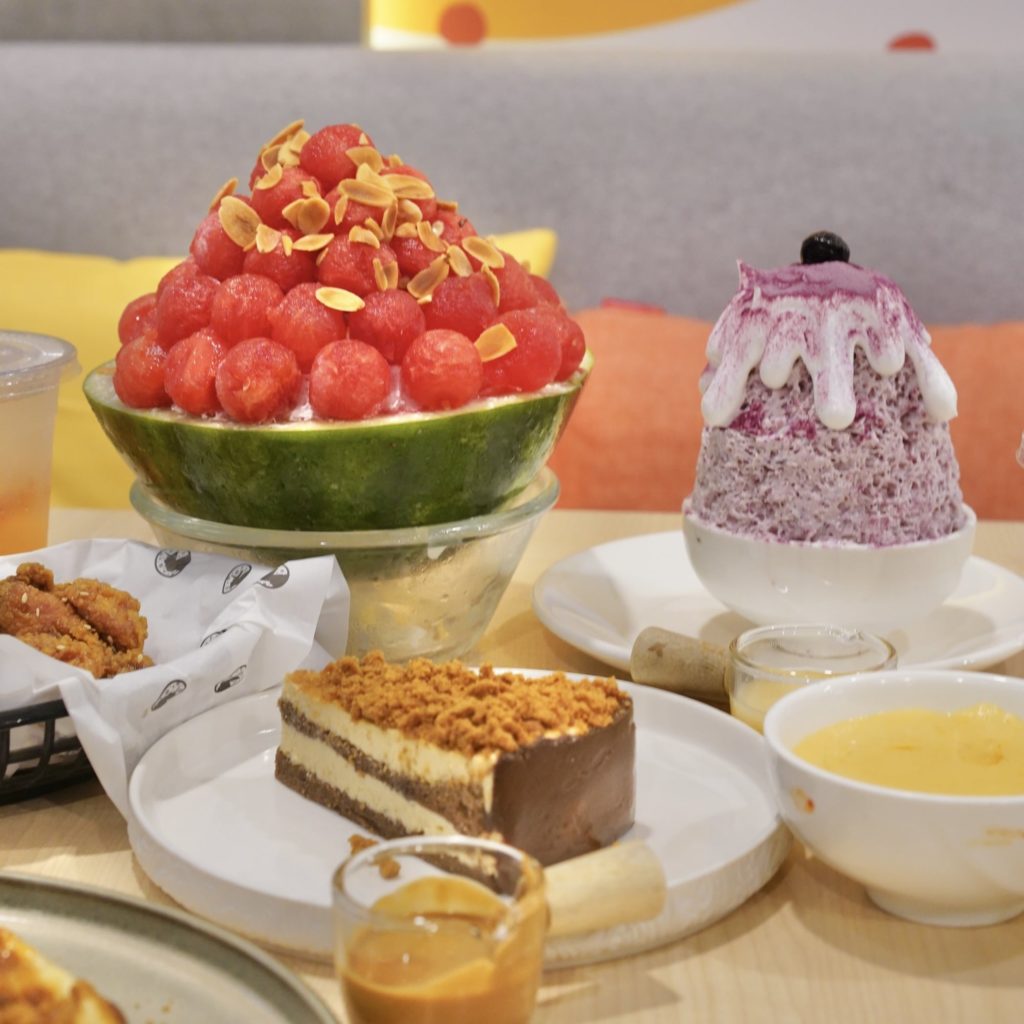 Address: 70-1-78 D'Piazza Mall, Jalan Mahsuri, Bayan Baru, 11900 Bayan Lepas, Penang, Malaysia
Phone: +60 17-430 8504
Pricing: $
Website
If all this walking left you craving something sweet, you should stop by MyKori Dessert Cafe, one of the coolest cafes in Penang–literally and figuratively. This amazing spot offers a wide variety of desserts including bingsu, which is essentially flavoured shaved ice.
Whether you're looking for something fruity, or chocolatey, you'll find something here that will satisfy your sweet tooth. Meanwhile, if you're looking for something more filling, you can also select a slice from one of their equally delicious cakes!
Canning Dim Sum Express
Address: 70-1-60, D'Piazza Mall, Jalan Mahsuri, Bandar Bayan Baru, 11900 Bayan Lepas, Pulau Pinang, Malaysia
Phone: +60 10-960 6180
Pricing: $$
Website
Dim sum is one of the best dishes to try around Penang because they're often prepared authentically–case in point, Canning Dim Sum Express. Here, you can choose from different-flavoured dim sums along with other Cantonese dishes, all of which are worth trying.
Also, what we love about this place is that they offer pork-free dim sum, so they're 100% halal-friendly! This being said, you can still expect to taste the full flavour of meat enclosed in the pockets of dough.
SA Kenari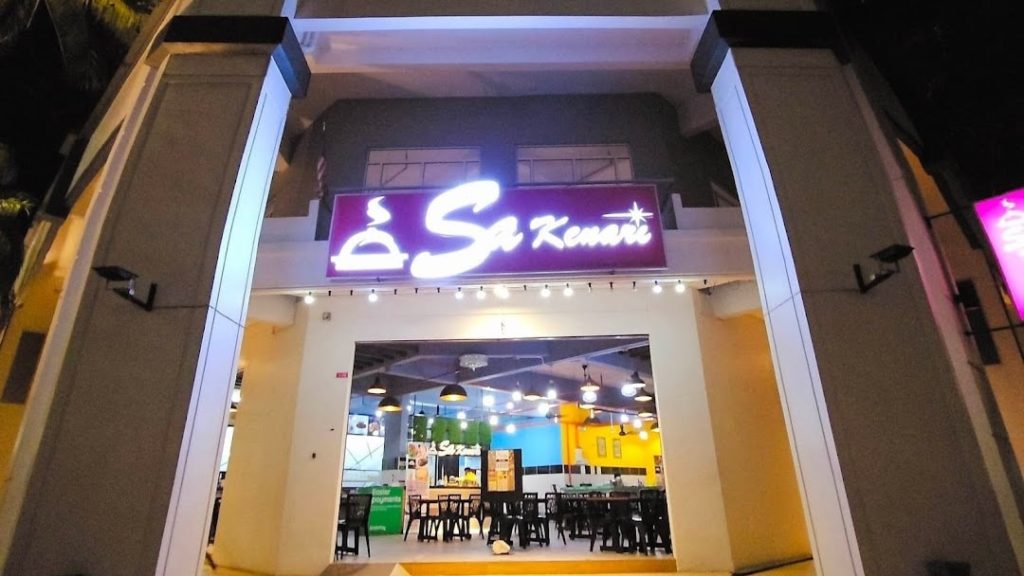 Address: 70-1-76 D'Piazza Mall, Bandar Bayan Baru, 11900 Bayan Lepas, Malaysia
Phone: +60 11-6515 6399
Pricing: $$
Website
Of course, you can't visit Malaysia without trying some of its famous dishes. For this need, we recommend dining at SA Kenari, which is a famous restaurant located in D'Piazza Mall in Bayan Lepas.
This restaurant serves a wide variety of local delicacies, and each one can take the cake for being the best. If you want our advice though, we recommend ordering their tom yum, which is made authentically, complete with coconut milk!
Sisters Mala Hotpot
Address: 70-1-19, D'Piazza Mall, Jalan Mahsuri, Bandar Bayan Baru, 11900 Bayan Lepas, Pulau Pinang, Malaysia
Phone: +60 18-778 0002
Pricing: $$
Website
For those rare rainy days in Bayan Lepas when you want nothing but a nice bowl of warm soup, we recommend stopping by Sisters Mala Hotpot. Here you can create your own version of a noodle soup using various fresh ingredients and an assortment of broth flavours.
It's one of those places where you'll feel satisfied after eating thanks to the soups' hearty nature. Aside from that, your tastebuds will be thanking you as well, as you'll be treating them to some of the most flavourful broths in the city.
Nearby Attractions to Visit
Penang War Museum
Address: Penang War Museum, Jalan Batu Maung, 11960 Batu Maung, Pulau Pinang, Malaysia
Phone: +60 16-421 3606
Website
The Penang War Museum is a great attraction to visit if you're looking to be immersed in the state's history. It's a former fort converted into a museum where you'll find countless exhibits showcasing artefacts that may or may not have a dark past.
If those aren't enough reasons for you to visit this place, you should also know that it's the biggest war museum in the entire Southeast Asia. So if you visit the Snake Temple, it wouldn't hurt to visit a historic place such as this.
Penang Bridge
Address: Penang Bridge, Penang, Malaysia
Phone: +60 4-398 7419
Website
Penang Bridge is one of the most impressive showcases of architecture in the country. It's part of the reason why we recommend renting a car when visiting the Snake Temple or Penang, in general, because it's one of the most scenic drives you can experience.
Because of its sheer length of 8.4 miles, it will take you more than a couple of minutes to cross it. However, we have a feeling that you won't mind, as you'll be treated to beautiful views of the sky as well as the Penang Strait.
Penang Hill
Address: Kek Lok Si Temple, Jln Balik Pulau, 11500 Air Itam, Penang, Malaysia
Phone: +60 4 828 3317
Website
Since you're already in the state, why not spoil yourself and visit Penang Hill? Thanks to its sheer height, guests can enjoy spectacular panoramic views of Penang as well as its surrounding areas.
Here, you'll find various points of attractions including cafes, observation decks, parks and more. You can even spot some interesting flora and fauna while you're here so make sure to keep your eyes peeled for anything interesting!
Kek Lok Si Temple
Address: Kek Lok Si Temple, Jln Balik Pulau, 11500 Air Itam, Penang, Malaysia
Phone: +60 4-828 3317
Website
If the Snake Temple left you wanting to visit more places of worship, you can add Kek Lok Si Temple to your list. Aside from being one of the biggest temples in the country, it's also one that features the most decorations.
Here, you'll find tons of carvings, paintings, statues and other pieces of decor depicting Buddha, from its halls down to its archways and more. Outside the temple itself, you'll find other beautiful sights including a garden and a pond where you can take amazing photos.
Jerejak Island
Address: Penang, Malaysia
Located just to the east of Penang is a small island called Jejerak. It's a hidden paradise that offers its visitors some amazing views of natural landscapes and some establishments as well such as restaurants and resorts.
The island features tons of structures that are dedicated to creative picture-taking including a stairway to heaven, a swing set by the beach and more. It's a great place to relax and experience a quick getaway from the otherwise busy life in Penang and its surrounding states.
Apps to Download for a Trip to Snake Temple Penang
Grab: Ride-hailing app of Southeast Asia
iOs | Android
Google Translate: A handy translation app
iOs | Android
Maps.me: Offline map of the world
iOs | Android
CatchThatBus: Bus ticket booking app
iOs
XE Currency App: Real-time currency exchange rate app
iOs | Android