A Comprehensive Guide to Malaysia's Healthcare System
Yet again, Malaysia has proven to have a solid, all-around healthcare system. It ranks 34th in the CEO World Ranking Index of 2021, above Greece and the United Arab Emirates.
Therefore, there's no question that the country has some of the world's best doctors, medical facilities, and caring hospital assistance.
But who can benefit from them, what are the costs of medical treatments, and the different fields of practice? This and more will be discussed briefly in our comprehensive guide today.
And cutting more possible preambles, let's start!
Who is Covered by Malaysia's Healthcare System?
Malaysia's healthcare is unlike those of other countries like Canada, South Korea, and Taiwan.
Instead of using the national health insurance (NHI) model, the Malaysian healthcare system is constantly supported by the government through building public hospitals and their facilities.
In effect, the country can offer complete and affordable medical services to citizens and permanent residents as well as tourists and expatriates.
Let's further elaborate on how these people are covered by the Malaysian Healthcare system: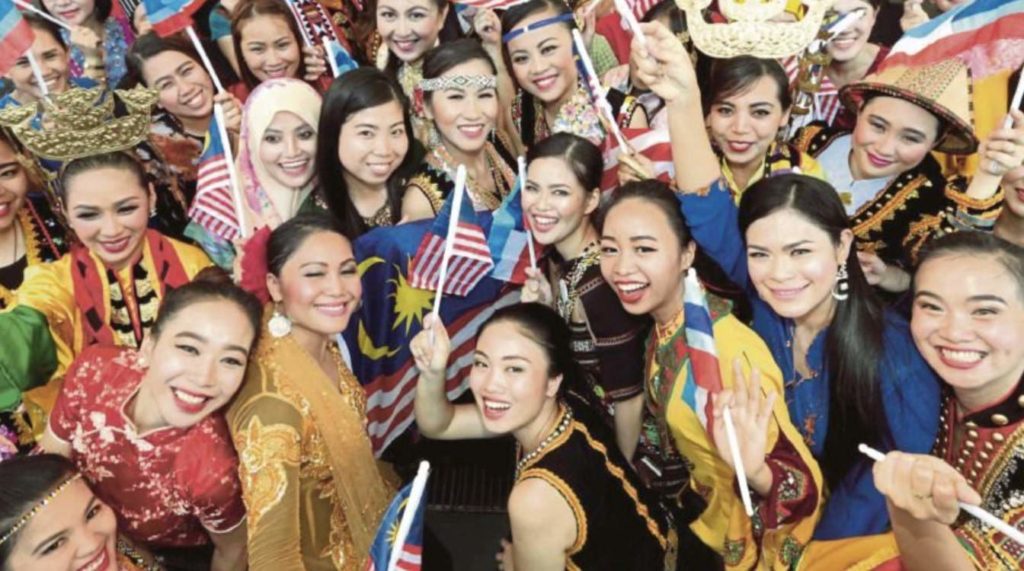 Through a small deduction of their incomes, citizens and residents of Malaysia can use the services of Malaysian hospitals and clinics for a check-up, diagnosis and treatment of their cases.
It's up to them whether they want to be remedied in a public or private hospital. We'll look into the differences between them in a while.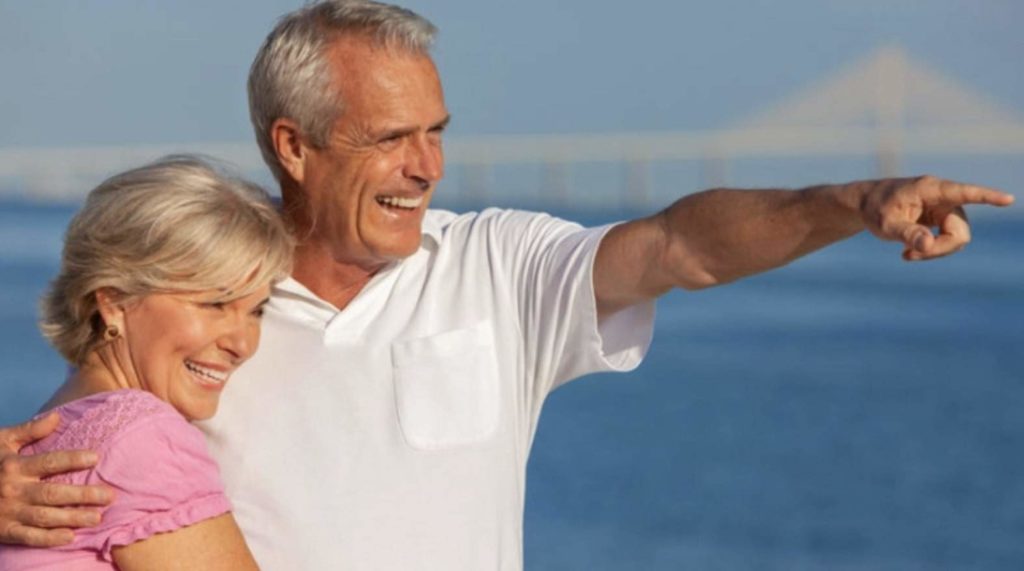 As for expats and tourists, they can visit public hospitals to get treated. However, to prevent paying the full costs of medical assistance, they need to get private health insurance for the duration of their stay in the country.
An advantage of seeking a doctor in Malaysia is their English proficiency due to them having studied and worked in international universities and hospitals.
As such, most visitors will find that communication, regarding their conditions and needs, is a very simple and flexible process.
A Comparison of Private and Public Healthcare in Malaysia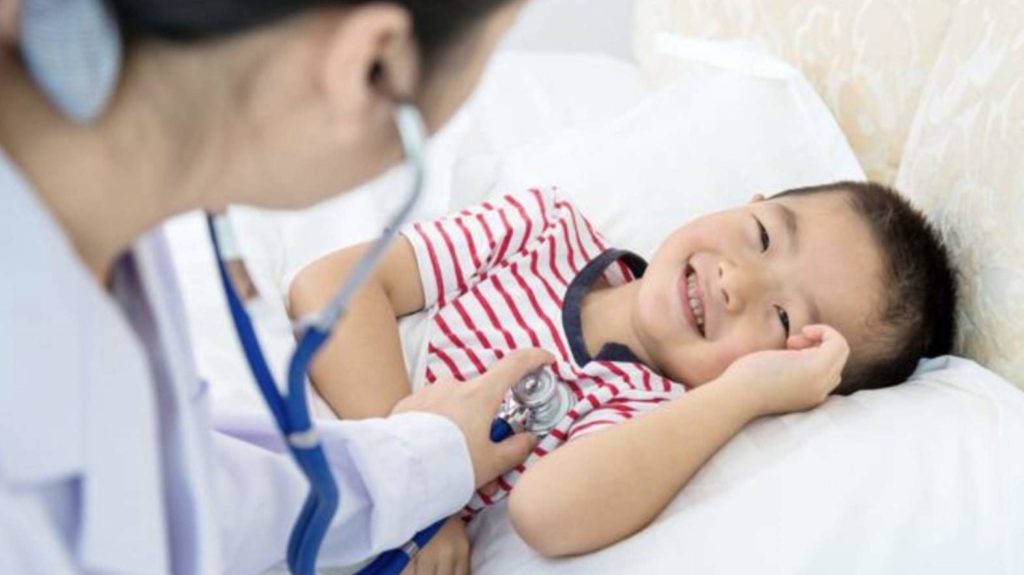 Both public and private healthcare are good choices with several benefits and shortcomings. This means that they can fit different types of people with varying budgets and health needs.
The most attractive distinction of a universal public hospital is its affordable rates, which are a huge difference compared to a private hospital. Thus, this should be your choice if you're short of your budget.
It's been agreed by experts that the doctors and staff are equally good in a public and private hospital. The same goes for their medicine, technology and diagnostic equipment.
The downside is that since there are tons of people visiting a public hospital, so you have to bear with long wait times and a less personalised service as opposed to a private institution.
However, the foremost private hospitals aren't as accessible as their counterparts. They can be found in large urban cities and less in provinces. This implies that the patient from a rural area must travel to the city to get the best treatment for their condition.
It's extremely convenient to go to a private health site because of the shorter queues, greater quality of individual care and attention, and more relaxing and hygienic facilities.
As a result, a myriad of patients, especially international ones, are using private hospitals. This has steadily raised hospital profits, paving the way for greater investments for better services as soon as possible.
Based on a study by NCBI, private hospitals were forecasted to invest a whopping RM335 million to prepare for the 1.9 million patients arriving in the country every year henceforward.
The bottom line is, if you want a low-cost and effective treatment and don't mind waiting longer, a public hospital might be for you. However, if you want a neat and comfortable place, speedy service, and personalised care from doctors, then you could opt for a private hospital.
Public hospital
Pros
Affordable services
Can offer free healthcare
Multilingual doctors (who can speak English fluently)
Many locations across the country
Up-to-date with medical equipment and technology
Cons
Shortage of doctors and nurses
Long queues
Less advanced facilities in rural areas
Fast-paced, stressful environment
Private hospital
Pros
Exceptional doctors
Quick and efficient turnaround
Comfortable and hygienic facilities
Lots of doctors available
More personalised service for patients
Increasing numbers of medical tourism in recent years
Cons
Best private hospitals are located in large cities
Expensive rates
The Cost of Healthcare in Malaysia
As we mentioned, healthcare in Malaysia differ in rates for public and private settings. Due to having more doctors, effective medicines, and cleaner and more advanced facilities, private hospitals bills are higher.
Nevertheless, they are quite affordable if you compare them by the cost standards of other countries—which is an advantage for foreign visitors.
Generally, you can expect to pay RM40 for a routine consultation or a minor symptom check like for coughs, flu, and fever. Whereas, the rate is higher for consulting with a specialist doctor, about RM170 and for each follow-up, RM60.
And in case that you have to stay in a private room in a hospital, the average cost for this is RM210 each night.
Aside from that, hospitals in Malaysia offer comprehensive bundles and packages focused on preventative health and diagnostics. As opposed to separately availing of each procedure, you can save a lot more with them.
What's more, since, chances are the patient won't use everything in the package, they can be customised for their convenience. In other words, you can incorporate or remove elements you won't be needing.
A basic screening package, which includes Body Mass Index (BMI), vision test, full blood count, liver function test, chest X-ray, and electrocardiogram (ECG) costs about RM290 or RM390, depending on whether the doctor is a regular or specialist professional.
Also, here are the rates charged by public and private hospitals in Malaysia for different medical treatments, according to Ringgit Plus:
| Kind of Treatment | Public Hospital | Private Hospital |
| --- | --- | --- |
| Angiogram | RM50 - RM200 | RM15,000 - RM45,000 |
| Cataract | RM100 - RM540 | RM3,500 - RM6,000 |
| Chemotherapy | RM200 per treatment | RM50 - RM4,000 per cycle |
| Coronary bypass | RM4,000 | RM25,000 - RM80,000 |
| Dengue | Free | RM1,000 - RM3,000 |
| Hip replacement | RM8,000 - RM15,000 | RM24,000 - RM55,000 |
| Kidney stone | RM3,000 - RM10,000 | RM9,000 - RM40,000 |
| Knee replacement | RM10,000 - RM35,000 | RM25,000 - RM45,000 |
| Spine surgery | RM15,000 - RM36,000 | RM40,000 - RM55,000 |
| Stroke treatment | RM4,000 and above | RM35,000 - RM75,000 |
That said, those aren't the only hospital expenses you need to pay. There are the costs for examinations, scans, anaesthesia, and other procedures too, as detailed below.
| Diagnostics/Medical Service | Public Hospital | Private Hospital |
| --- | --- | --- |
| Ambulance | RM50 and above | RM200 and above |
| Angiography | RM75 | RM2,500 and above |
| Blood test | RM1 | RM50 and above |
| Consultation | RM1 | RM30 - RM250 |
| CT scan | RM450 | RM900 and above |
| General anaesthesia | Free (depending on the health provider) | RM1,000 and above |
| Hospital admission | RM15 - RM35 | RM500 - RM2,000 (or 6 to 10% of the surgery cost) |
| Mobility equipment | RM50 | Free |
| MRI scan | RM689 | RM1,200 |
| Room charge | RM3 - RM80 per day | RM80 - RM300 |
| Ultrasound | RM10 - RM100 | RM100 - RM300 |
| X-ray | RM10 | RM35 and above |
*Disclaimer: Be aware that all the rates stated above may vary based on the severity of the patient's condition and the selected health provider.
Medical Services in Malaysia
Medicine is a vast subject with plenty of specialist areas. It's vital to know at least some of them, in case you or a family member needs to consult a doctor for treating a specific illness or symptom.
So, let's check out these medical fields one by one below:
General Practice – This is the branch of medicine concerned with the preventative care of a person as well as the management and treatment of their chronic or acute symptoms. 
Doctors that practice in this field are called general practitioners or GP for short. Note that they don't perform surgical treatments, but they only treat the patient through medicine and health advice.
Also, they are not the same as a family medicine practitioner, although some also specialise in this area.
Cardiology – If the person has a heart ailment or condition, they will need to see a cardiologist. Cardiology is the branch of medicine focused on treating heart and blood vessels abnormalities and diseases.
Some examples of heart diseases include heart attack, heart rhythm problems, coronary artery disease, and the like.
Gynaecology – It is the study, diagnosis, and treatment of diseases and conditions of the female reproductive system, including the uterus, fallopian tube, breasts, and ovaries.
Some people interchange the words 'gynaecology' and 'obstetrics'. They're different in that gynaecology deals with diseases of the female reproductive health, whereas obstetrics is concerned with the baby's safe delivery at childbirth and the mum's recovery afterwards.
Ophthalmology – Ophthalmology is the medical practice dealing with disorders and diseases related to the eyes. Examples of this include cataracts, glaucoma, macular degeneration, dry eye syndrome, etc.
An ophthalmologist isn't the same as an optician and optometrist as they can perform surgeries to alleviate or completely rid the eye symptoms that the person feels, aside from correcting their vision problems through the use of eyeglasses and contact lenses.
Otolaryngology – This is the medical field that handles ear, nose, and throat problems of a patient. Its more popular name is ENT and its doctors are called otolaryngologists or ENT doctors.
These doctors treat any ailments from the head to the throat, of both children and adults, from conditions like sinus infection to throat cancer.
Dermatology – This is a medical study, diagnosis, and treatment of skin, hair, and nail diseases. Amongst them are rashes, pimples, psoriasis, nail damage, balding, to a more severe case of skin cancer.
Given its emphasis on a person's appearance, some dermatologists specialise in cosmetic fields like plastic surgery, ultherapy (tightens wrinkles and sagging skin), and laser hair removal.
Rheumatology – Rheumatology is medical expertise involving the health and function of the joints and the surrounding tissues—like muscles, tendons, and ligaments. 
Doctors of rheumatology can also treat conditions like arthritis, a common issue for older patients, which causes bone stiffness, pain, and redness.
Chiropractic – Unlike most of the medical fields mentioned, chiropractic is more of an alternative or complementary medicine due to the method it uses.
Instead of surgery and medicine, it uses gentle, hand techniques that manipulate the spine to achieve a certain result, such as to get rid of the muscle or joint pain of the individual.
Neurology – Neurologists specialise in treating conditions of the brain, spinal cord, muscles, and nerves, or in short, the nervous system.
The diseases they handle are Parkinson's disease, multiple sclerosis, stroke, epilepsy, amongst others, all of which cause dire effects on the person's physical and mental capabilities.
Take note that a neurologist doesn't perform surgeries, though they can refer the patient to a neurosurgeon.
Urology – It's a medical field that deals with the function and disorders of male and female urinary systems. Because of their complex nature, urologists are well-versed in gynaecology, paediatrics, and internal medicine as well.
So, people, regardless of age, with kidney stones, urinary tract infections (URI), or other related discomfort go to a urologist for treatment.
Physiotherapy – Physiotherapy involves many treatments to assist with the patient's movement and fitness to prevent injuries as well as improve sports performance and overall well-being.
It's almost the same as chiropractic as the practice involves spine adjustments too. However, physiotherapists also do intra-muscular stimulation (IMS) needling and acupuncture.
Why You Should Get Private Health Insurance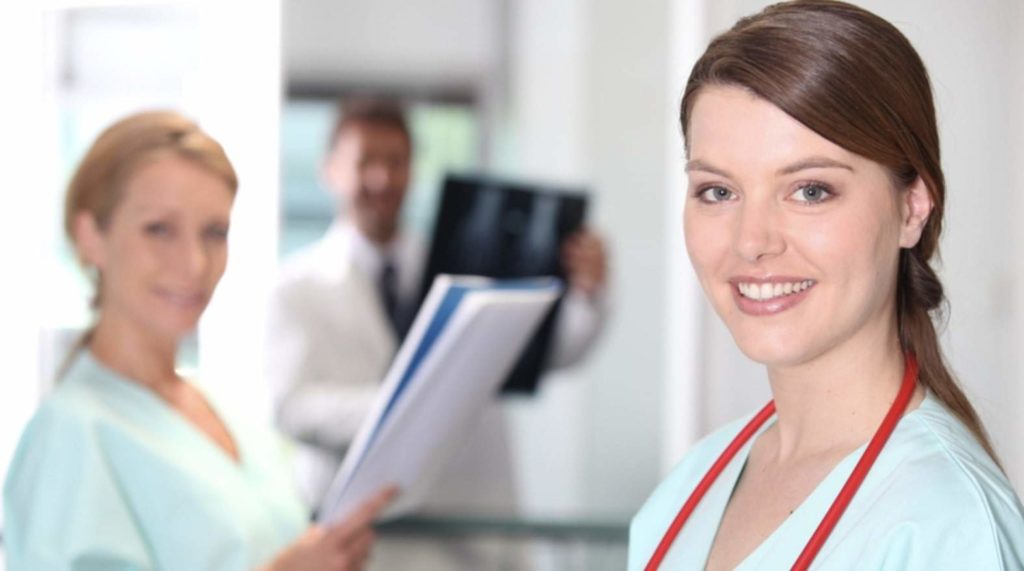 We mentioned earlier that Malaysia didn't run on a national health insurance model. To ensure you and your loved one's safety, it might be a good idea to take out private medical insurance.
Before you do so, double-check that it will cover general symptoms, prescription medicine, admission fees, hospital room expenses, and other important things.
This will ensure that you can get consultations and treatments within the insured period, even if the costs are expensive, in exchange for paying regular premiums.
You can file a claim with the insurance provider when you need to. The great thing about this is it can be used for both public and private hospitals.
Concerning this, you should choose the right policy that suits your healthcare needs. In particular, we suggest choosing one that allows you to use it in a large variety of hospitals and clinics.
Unfortunately, you'll still have to pay the amount charged to you. Fret not, though, as it won't be the full cost compared to those without insurance, which in turn, allows you to spend a lot less.
As for other types of insurance like life and travel insurance, they can also come in handy as you can get a sum in the event of an accident or inopportune situation.
FAQs about the Healthcare System in Malaysia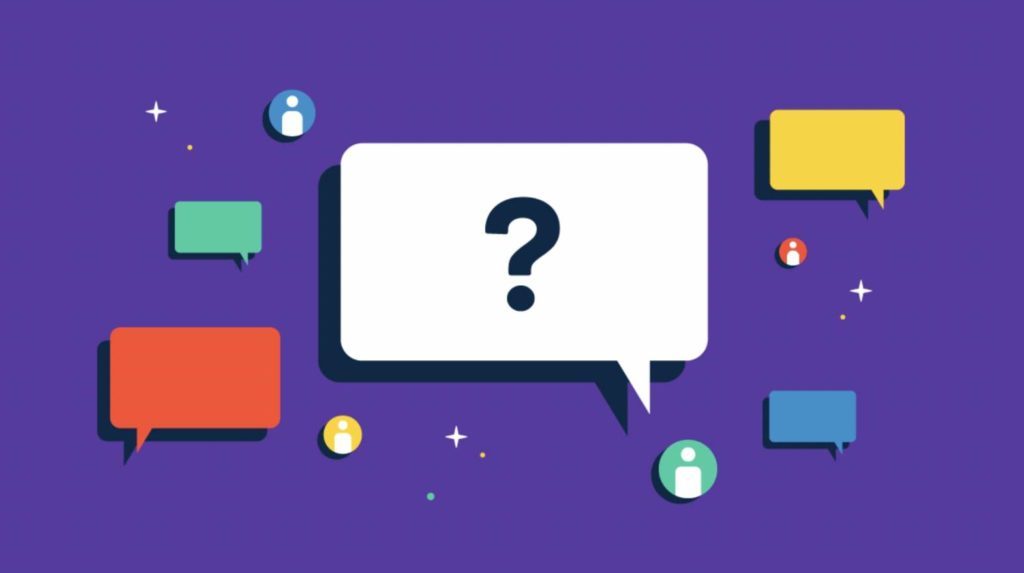 ---
And that concludes today's guide about Malaysia's healthcare system. We hope that you learned something from it and have a clear idea of the next step in your current healthcare situation.
Also, if you have any questions or comments, kindly send us a message and we'll check them out or get back to you promptly.