10 Things to Do at Mount Kinabalu (Aside from Hiking)
If you are going on a tour in Sabah, Mount Kinabalu is one of the sights that you must visit. It is a special cultural site where Sabah's capital Kota Kinabalu was named after.
Aside from being the highest peak in Malaysia, it is also known for being one of the hardest hiking trails in the country. However, if you do not plan on climbing, you can still enjoy a diverse plethora of activities here.
What can you do at Mount Kinabalu?
Climbing Mount Kinabalu is not the only thing you can try at Mount Kinabalu. It is the perfect place for jungle trekking and wildlife spotting, among other activities, because of its biodiversity and land resources.
We compiled a list of leisure and relaxing activities that you should try if you are not hiking Mount Kinabalu during your visit.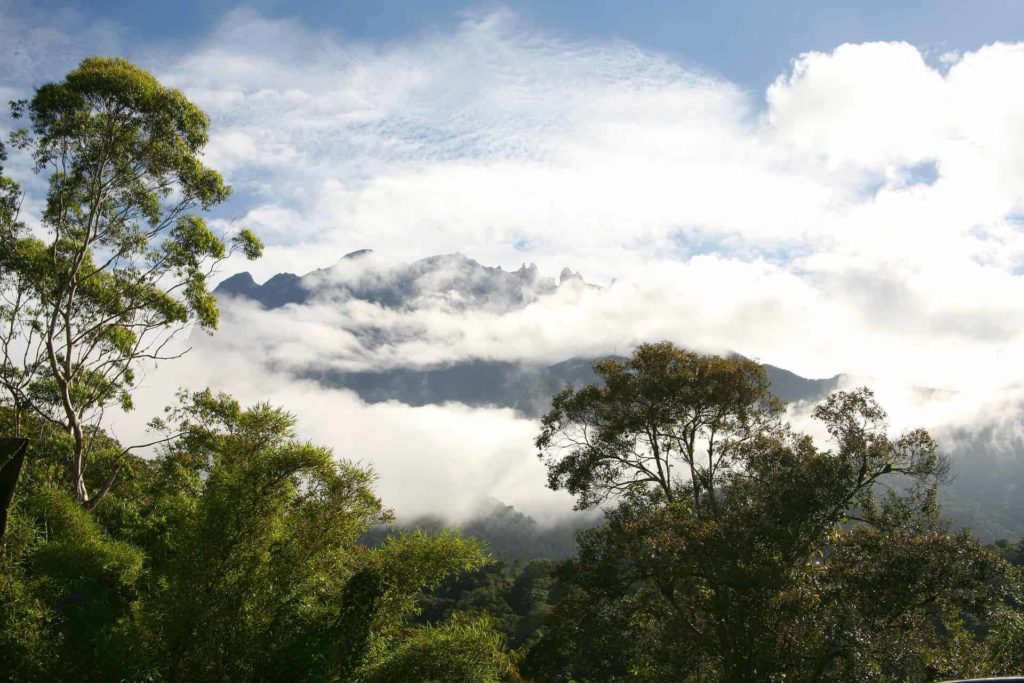 1. Explore Kinabalu National Park.
| | |
| --- | --- |
| Address | Mt. Kinabalu National Park, Kinabalu Park, 89300 Ranau, Sabah, Malaysia |
| Operating Hours | 8:30 AM - 5 PM |
| Contact Information | Telephone number: +6088523500 |
| Fees | RM 10 to RM 15 |
| Activities / Highlights | Trekking |
Kinabalu National Park is one of the most famous tourist attractions in Malaysia, just like Taman Negara. This is a significant biological site and the first UNESCO World Heritage Site in the country.
Since it is where Mount Kinabalu is located, this is the best place to visit to get an up-close sight and experience of the mountain, even if you will not go hiking.
There is plenty to see here because it is not only home to Mount Kinabalu but also incorporates Mount Tambuyukon. This is why strolling around will be a relaxing experience for any visitor.
Sneak Peek at Kinabalu National Park
| Park Fees | | |
| --- | --- | --- |
| Age | Malaysians | Non-Malaysians |
| Below 12 years old, above 60, and handicapped | Free | - |
| Below 18 | RM 5 | RM 25 |
| 18 years old and above | RM 10 | RM 50 |
Park Protection Reminders
Because the Kinabalu National Park is a heritage site, it is a protected area. There are a few guidelines that you should know before entering the park to keep it clean and preserved.
Dos
Don'ts
• Dispose of garbage properly

• Pick up rubbish that you see

• Use binoculars

• Be considerate of other visitors, especially those who are bird watching

• Be careful of flammable materials

• Remove or pick plants and kill or trap animals

• Clutter and litter

• Bring pets, especially those with a disease that wildlife may be exposed to

• Make noise when you encounter an animal

• Disturb wildlife

• Buy and bring in packaged goods

• Smoking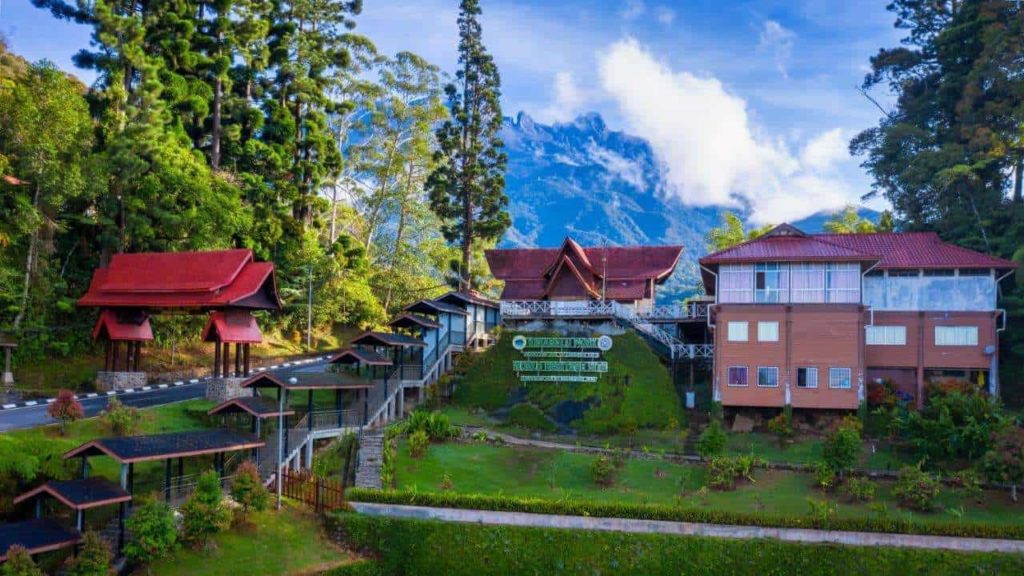 2. Go jungle trekking.
When you do not feel like climbing Mount Kinabalu, you can still trek in the rainforest jungles at the Kinabalu National Park. You will have a taste of what it feels like to hike the mountain without actually climbing and spending two days at the mountain.
There are several interesting trails in the park. Most of them take less than two hours, and some are also guided trails.
Each trail has a distinct and scenic route where you will discover various parts of the park and where you will get different views of Mount Kinabalu.
However, you should check with the park headquarters regarding the availability of the trail you are interested in, as some of the trails may be closed when you visit.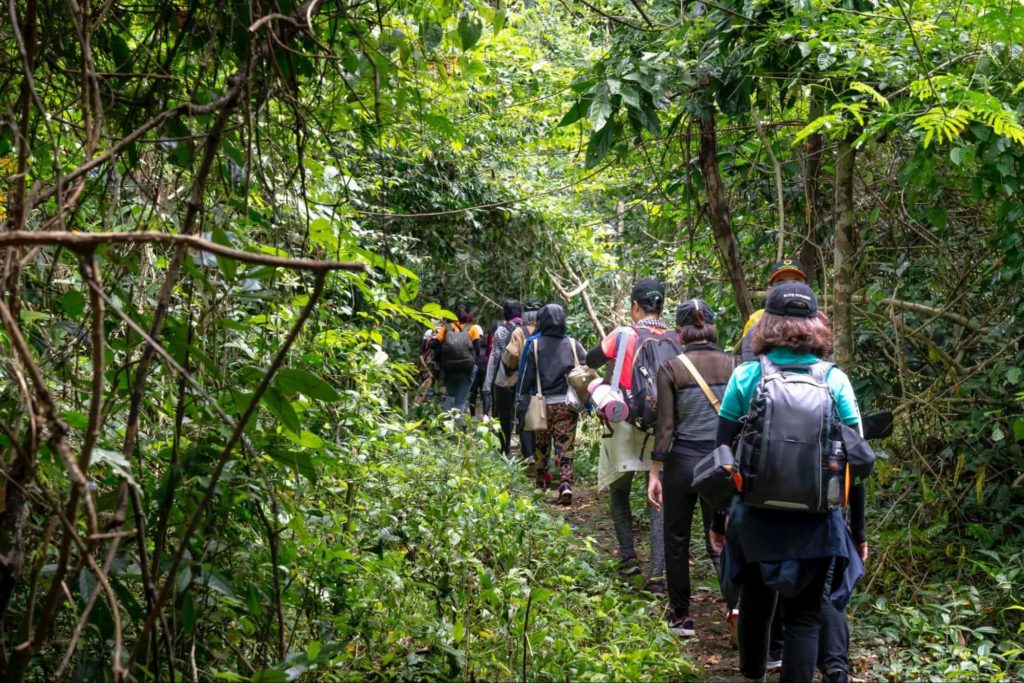 Nature Trails in Kinabalu National Park
Remember: If you plan to trek these trails, make sure you are accompanied by a park ranger or a tour guide.
Trail
Hiking Time
Hiking Distance
Difficulty
Highlights and Facts You Should Know
Bukit Tupai Trail
15 minutes
345 meters
Easy
• Shortest trail

• Passes Silau Silau stream and trail

• Leads to the ridge crest and shelter at Bukit Tupai

• Breathtaking view of Mount Kinabalu during clear days

Bundu Tuhan View Trail - Sunset
15 minutes
465 meters
Easy
• One of the shortest trails

• Starts at the loop road bear the conservation center

• Route passes a shelter at the ridge top at Ranau Highway

• Overlooks Bundu Tuhan Village and mountains in the south, like Mount Trusmadi

Pandanus Trail
20 minutes
598 meters
Easy
• A well-graded trail that starts near the car park near the park headquarters administration building

• Adjoins Kiau View Trail

• Steep slopes

Bukit Ular Hillside Trail
30 minutes
997 meters
Easy
• Steep slopes

• Passes the winding road around Bukit Ular and emerges behind Power Station

• Take a detour from Bukit Ular to catch amazing views of the waterfall and mountain

Bukit Buring Trail
1 hour
1,082 meters
Intermediate
• Starts on the road

• Will cross Silau Silau stream

• Leads to shelter at Bukit Buring

• See a great view of the park, Mount Kinabalu, and Lower Liwagu Valley

• See a hill forest, dry ridge tops, and a cool stream valley

Kiau View Trail
1 hour and 30 minutes
2,544 meters
Intermediate
• Starts at the arch in the park entrance

• Finishes at the 1.5-kilometer mark at Power Station Road, adjacent to Silau Silau Trail

• Leads to a ridge trail

• Overlooks the west coast

Mempening Trail
1 hour and 30 minutes
2,516 meters
Easy
• Starts midway through the Power Station Road

• Leads to the ridge, then to Bukit Tupai and Silau Silau stream

• Catch great views of the Liwagu Valley

Silau Silau Trail
1 hour and 30 minutes
3,057 meters
Easy
• Trail follows the river from Kiau Gap

• Near Liwagu Cave

• Trail is connected to Bukit Burung, Bukit Tupai, and other points

• Route is on a flat terrain

Liwagu Trail
2 hours
5,620 meters
Intermediate
• Starts at Kinabalu Balsam Restaurant

• Leads to Silau Silau

• Steep and narrow trail in ridge forest

• See a Liwagu, a cool stream valley, and rattan palms
3. Play golf.
You may not believe it, and neither do we, but you can actually go golfing near Mount Kinabalu! The highest golf course in Malaysia, the 18-hole Kinabalu Golf Course, is located at the Pinosuk Plateau, which is 1,500 meters above sea level.
It perhaps has the most spectacular views because it is just beneath Mount Kinabalu, so you will be teeing off with the mountain as your background.
However, it is quite a challenging course, and it will surely test your abilities because of the wind and steep slopes. There may also be mist or thick fog when you play here, but it would feel like you are in the clouds.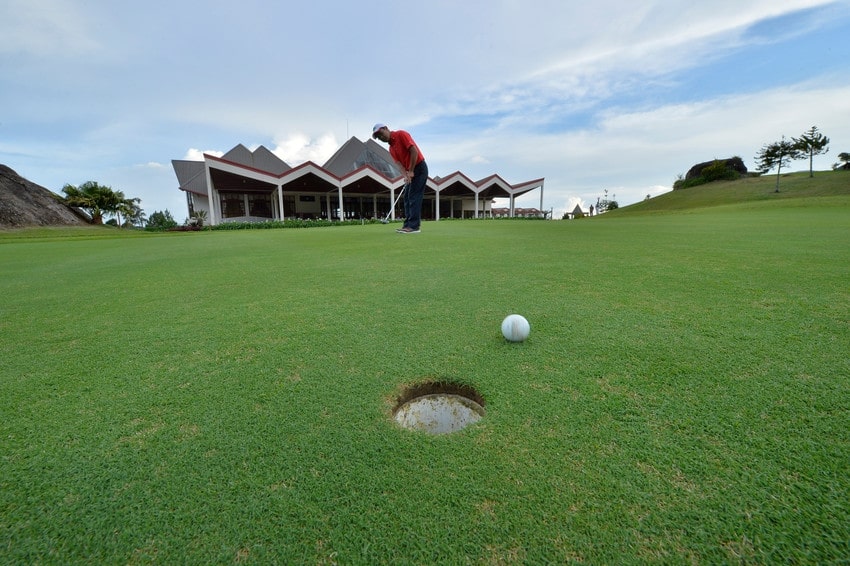 4. Spot wildlife and watch birds.
Because of the megadiversity of Kinabalu National Park and Mount Kinabalu, there are thousands of species of fauna here. You can find them whether you are strolling on the grounds or trekking on one of its trails.
Birdwatching enthusiasts will also enjoy roaming around Kinabalu National Park. It is an excellent place for birdwatching because of the over 300 bird species they can find here.
Some of the bird species that could be spotted here include Sunda Whistling Thrush, Bornean Treepie, Bornean Green Magpie, and Chestnut-crested Yuhina.
Some of the Bird Species in Mount Kinabalu
5. Try plant spotting.
Aside from having diverse fauna, Mount Kinabalu and its surroundings also house thousands of flora species.
A lot of rare and extinct species of mammals can also be spotted here, especially those that can only be seen in the Borneo region. Plus, it is also home to exotic and endemic plants, so botanists, horticulturists, and even anthophiles will enjoy plant spotting here.
Plant Life in Kinabalu National Park
6. Dip and relax at the hot springs.
One of the best ways to relax when you are on Mount Kinabalu is by taking a dip at the hot springs and by being one with nature.
It is a must-try activity when you are visiting the surroundings of the mountain. There is no better way to enjoy it than in Poring Hot Springs, a scenic attraction that is also popular among local and foreign tourists.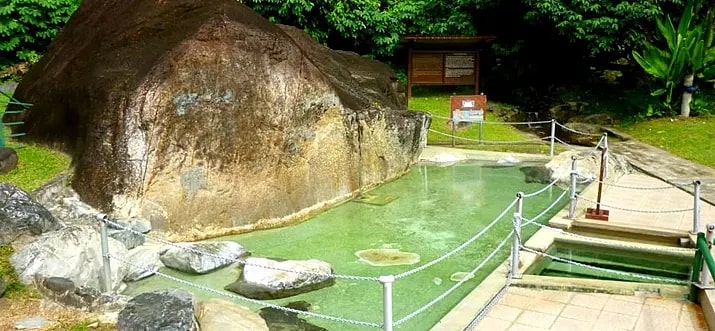 Poring Hot Springs is more than 400 meters above sea level, but it is much warmer here than in the rest of Ranau.
Mount Kinabalu climbers would often drop by Poring Hot Springs after the two-day hike because of the health benefits of its sulphuric springs for the muscles. This is why it may even be a bit crowded when you go here, especially over the weekends.
Tip: If you visited the Kinabalu National Park, you could reuse your ticket at the Poring Hot Springs if you go there on the same day.
What to Expect at the Poring Hot Springs
7. Walk at the canopy walkway.
A thrilling experience that can be tried just next to the hot springs is the canopy walk on tree tops.
It is 40 meters high, and it takes approximately half an hour to finish. Here, you will see and relish the rainforest canopy from a bird's eye view.
View from the Canopy Walk at Poring Hot Springs
8. Take a stroll at the botanical garden and butterfly farm.
Within Poring Hot Springs are a botanical garden and butterfly farm where you can roam around. The scenery will surely help you relax if you do not want to stress out your body on long walks, hiking, or jungle trekking.
An orchid garden is also located nearby, where you can find a lot of unique species of orchids that are cultivated here.
9. Go camping.
While camping is not allowed on Mount Kinabalu, you can do it nearby, specifically at Poring Hot Springs. It is possible to experience camping in the tropical rainforest and sleep under the stars.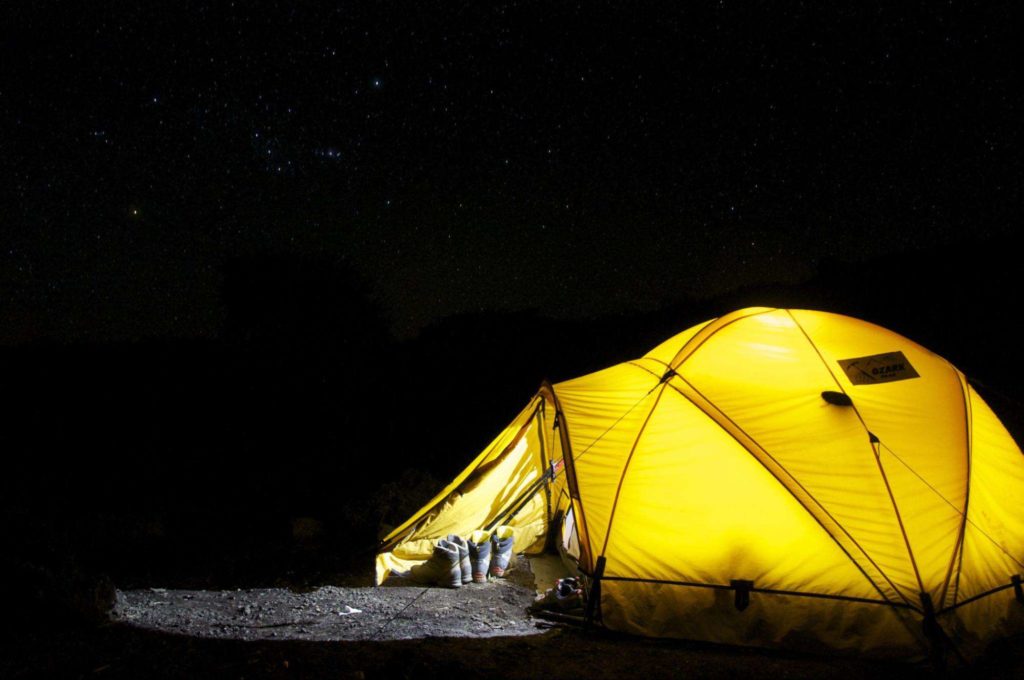 10. Go on a staycation.
Mount Kinabalu's cool weather is a perfect escape during hot summers, which is why it is also a great destination if you are planning a staycation.
There are various accommodations near Mount Kinabalu, from villas to hostels, and there is surely something that will fit your budget.
For example, Sutera Sanctuary Lodges is an amazing place to stay for a luxurious family getaway. Meanwhile, Crystal Hill R is a budget-friendly accommodation for solo travelers.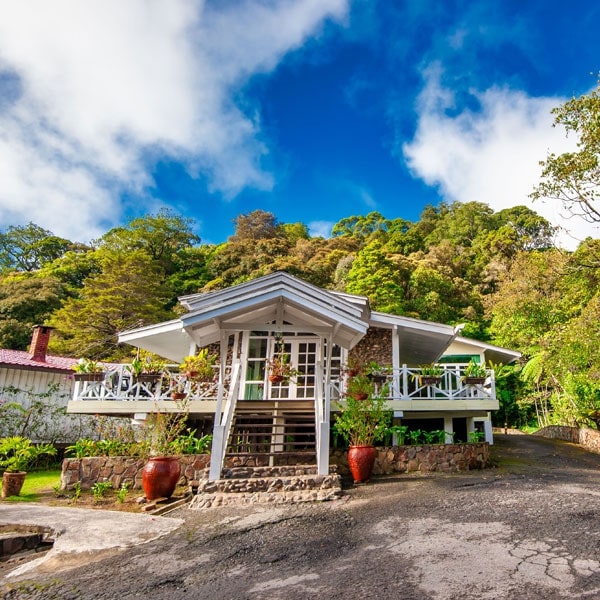 What can you do near Mount Kinabalu?
1. Try paragliding.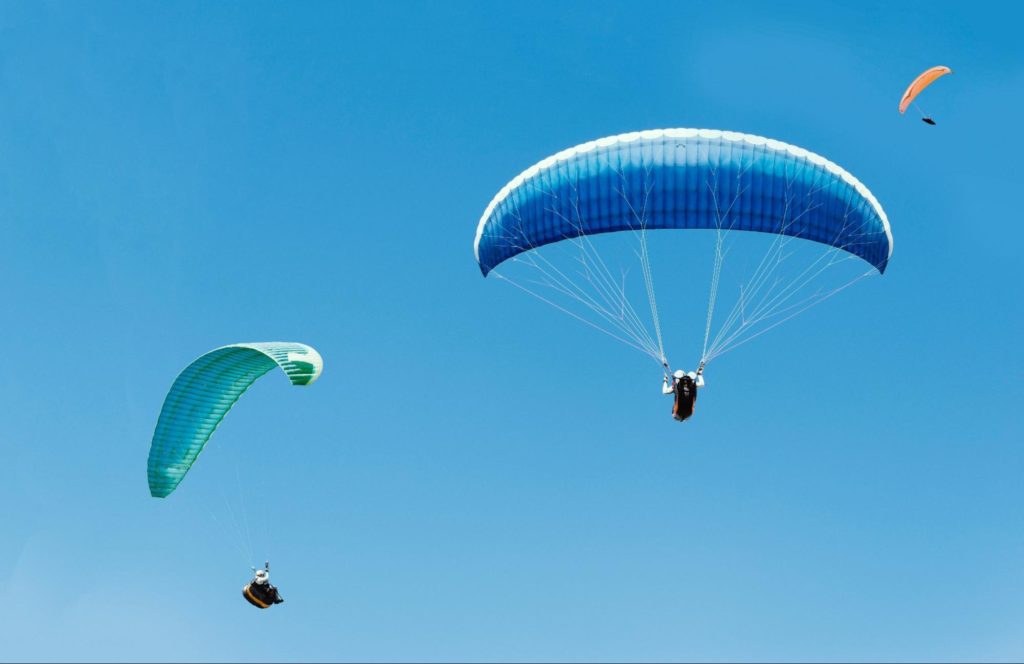 One of the most exciting and adrenaline-rushing activities you could try in Sabah is paragliding, which you can do near Mount Kinabalu at Lohan Hill.
For a fee of RM 200, you can go on a tandem ride with an experienced tandem pilot for five to seven minutes. Everyone can enjoy paragliding at Lohan Hill because of the view of Mount Kinabalu, and it is safe for all ages.
2. Watch the Rafflesia bloom.
Rafflesias are known to bloom rarely and only for a few days. If you are lucky, you will be able to spot a fully-bloomed one near Mount Kinabalu.
Look out for and follow the blooming signs along the way if you spot one and see for yourself this unique and wondrous natural occurrence.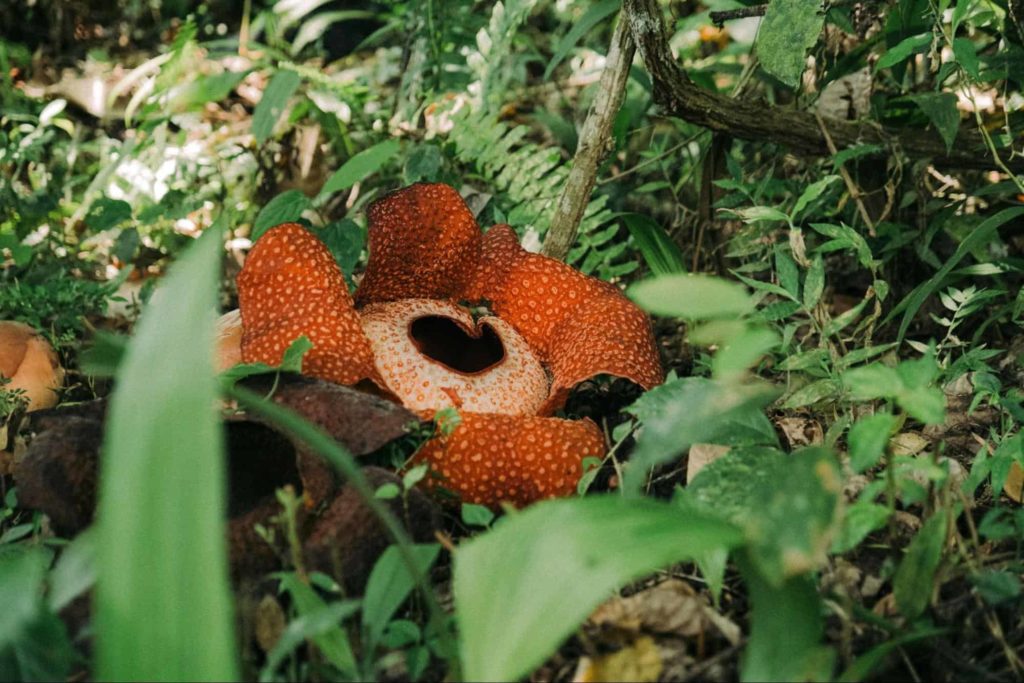 3. Visit and climb other hills.
Mount Kinabalu is a difficult conquest. If you may be interested in hiking, but you can visit other easier climbing trails near the mountain, or you could simply go sightseeing.
Here are some places you can visit:
Sosodikon Hill
Hiking Sosodikon Hill takes one to two hours, depending on your pace. Located in Kundasang, it is a small hill with a short 400-meter hiking trail which you can finish within 10 minutes, but the sight at the peak is very rewarding.
Maragang Hill
Maragang Hill is a 2,232-meter-high hill located in Mesilau that is also quickly becoming famous among tourists because it is an easy climb. The hike takes only half a day on a 1.6-kilometer rugged but easy trail.
Climbing Maragang Hill
St. Veronica's Hill
A 4-hour hike in Tamparuli suitable for all ages, climbing St. Veronica's Hill is known for being a sunrise hike to the top of the world. From here, you will have a panoramic view of the beauty of Sabah's countryside.
St. Veronica's Hill Sunrise Hike
4. Learn history at the Kundasang War Memorial.
Sabah has a rich history, and almost everywhere you go, you will run into a historic site like the Kundasang War Memorial.
It was built in commemoration of the Death March and the Borneo denizens who helped the prisoners of war. During World War II, hundreds of British and Australian prisoners of war were forced by the Japanese to walk from Sandakan to Ranau.
When you stroll in its four themed gardens, you will learn about this historical event and feel an appreciation for peace and freedom.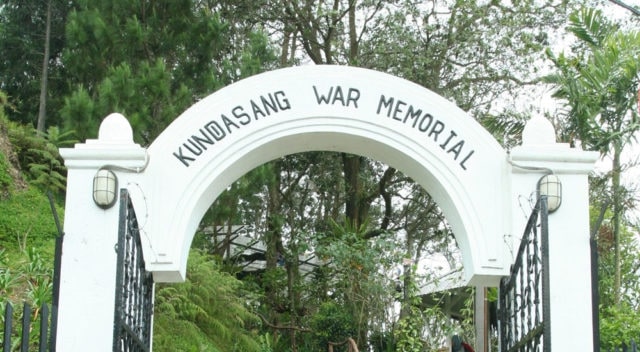 5. Go waterfall trekking.
Malaysia has hundreds of beautiful waterfall destinations, and some of them can be seen near Mount Kinabalu.
This is why waterfall hiking is a fun activity at Mount Kinabalu, especially near Poring Hot Springs, where you can find the Kipungit Waterfall and the Langanan Waterfall.
These are great picnic spots, and they are famous camping and swimming sites.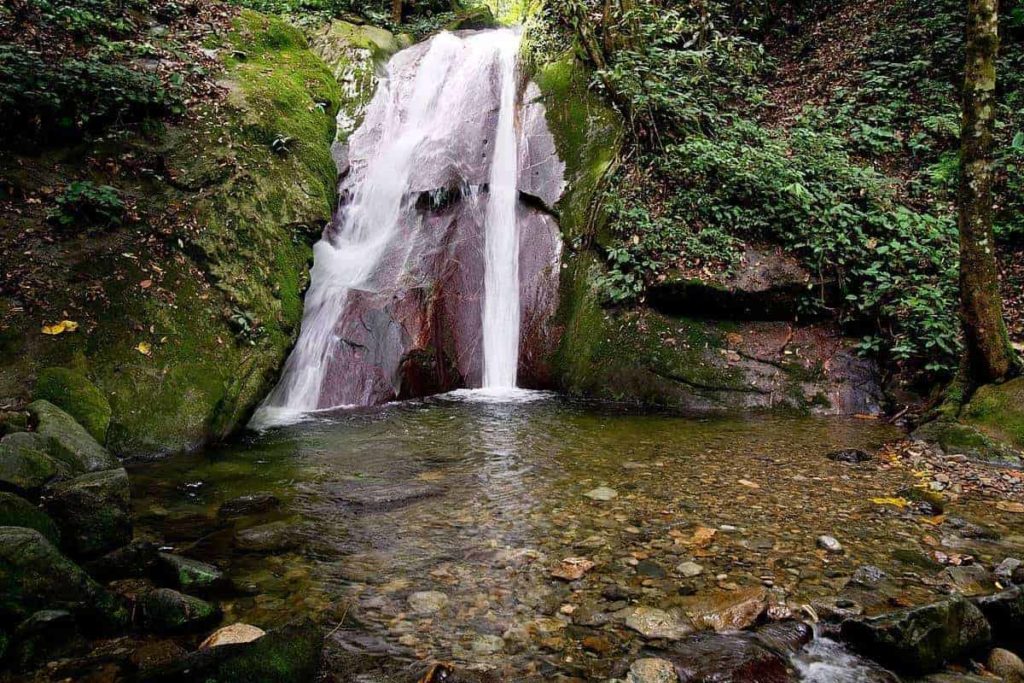 6. Witness milk production in Desa Cattle Dairy Farm.
Desa Cattle Dairy Farm is a famous tourist destination in Sabah, and it is a must to stop by and visit this place if you are near Mount Kinabalu. It has breathtaking views likened to the countryside of New Zealand.
Additionally, there are plenty of activities you can experience here, like watching their milk production and calf feeding.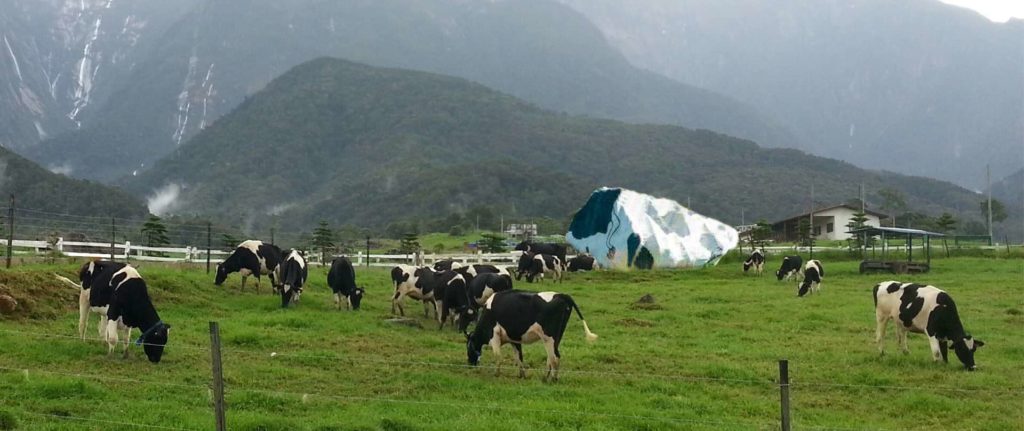 7. Tour a tea plantation.
An hour away from Kinabalu National Park is the Sabah Tea plantation. Sabah Tea prides itself on being the only organic tea farm in Malaysia and one of the very few in the world.
The scenery and ambiance here are charming, and you will see a panorama of Mount Kinabalu.
They offer different packages of guided and educational tours and recreational activities. You can even watch their tea production during the factory tour.
However, you can also simply roam around the green grounds without paying any fees. Plus, it is a must to try their freshly-brewed tea and buy packs of tea leaves to bring with you home.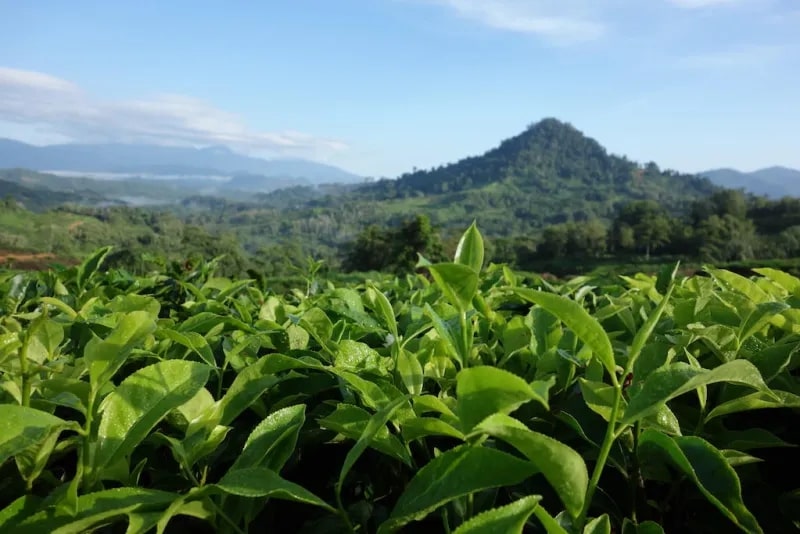 8. Visit the markets.
Malaysia is well-known for its local markets. Near Mount Kinabalu is the Kundasang market which is famous for fresh fruits and vegetables and local snacks.
Most tourists usually drop by the said market when they leave Mount Kinabalu and head back to Kota Kinabalu on their way home.
Local Dishes to Try Around Mount Kinabalu
Sabah is a melting pot of diverse cuisines, which is why you should try as much food as possible when you are in Mount Kinabalu, especially the local cuisine.
Malaysian curry is not the only delicacy you should try. Some of the food that we recommend you find are the following:
Sinalau Bakas
Sinalau Bakas, which means Smoked Wild Boar, is a snack you can find in Kundasang. People even drive to Kundasang just to have a taste of this, as it is a favorite among locals.
When you head to Kinabalu National Park, you should stop by a roadside restaurant to sample it.
Laksa
A hit among locals and foreign visitors, Laksa is a savory, spicy noodle soup matched with tender chicken and beans. Some restaurants use coconut curry for an additional sweetness to its spiciness.
Because of the high demand for this dish, you might even have to wait in line at some restaurants that offer Laksa, even if you are in Kota Kinabalu. However, the wait is definitely worth it!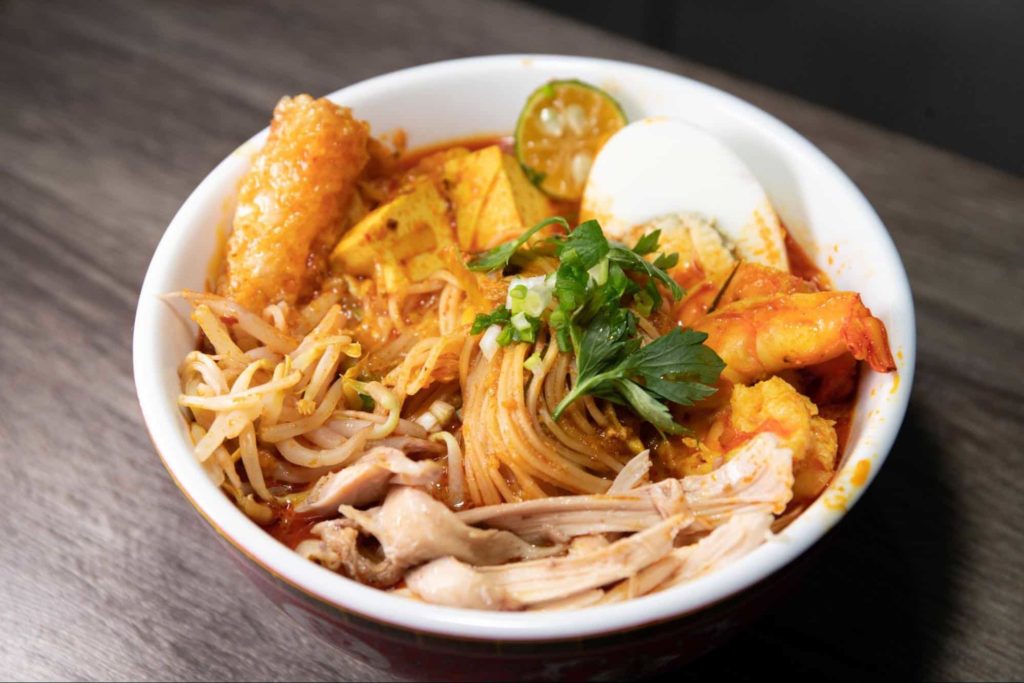 Sang Nyuk Mian
Also known as Sang Nyuk Mee, Sang Nyuk Mian is a signature dish in Sabah. It is a noodle dish served with thinly sliced pork topped with lard, scallions, and shallots.
Some restaurants serve it with tofu and meatballs, while others would serve it with a separate bowl of pork oil and soy sauce.
Beef Satay
Beef Satay is a famous street food in Sabah. It is a mouth-watering grilled skewered beef with spicy peanut sauce.
In some restaurants or food stalls, Satay is also available as chicken, pork, lamb, or chicken.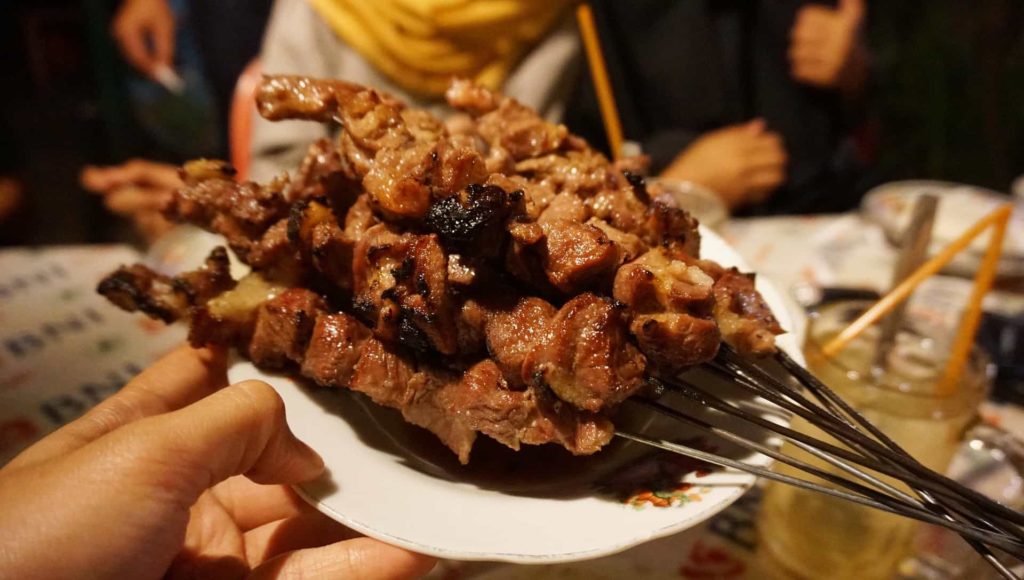 Bambangan, Hinava, and Tuhau are famous traditional dishes in Sabah which are commonly served as side dishes.
Bambangan is a popular dish made of sour jungle mango pickled with salt, chili, and grated bambangan seed. This is eaten with rice or a fish dish.
Usually served as an appetizer, Hinava is a dish made of sliced fish, usually sliced tenggiri or mackerel, marinated with lime juice, chili, onion, bitter gourd, and ginger. Sometimes, prawns and squids are used as substitutes for fish.
Lastly, Tuhau is made of wild ginger pickled with chili and vinegar and sprinkled with salt. While it is a well-recommended traditional Sabahan dish, it is an acquired taste because of its pungent smell.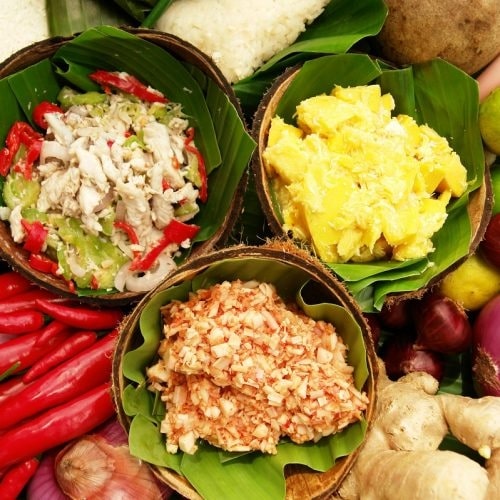 Restaurants to Visit Near Mount Kinabalu
Balsam Buffet Restaurant
One of the restaurants inside Kinabalu National Park, Balsam Buffet Restaurant, serves both oriental and western cuisine.
While the food may be a bit expensive, it completes the Kinabalu National Park experience.
Plus, you do not have to go far if you are visiting the park to get a full taste of Sabah. However, it may be a bit crowded because it is the go-to place for climbers before and after they hike Mount Kinabalu.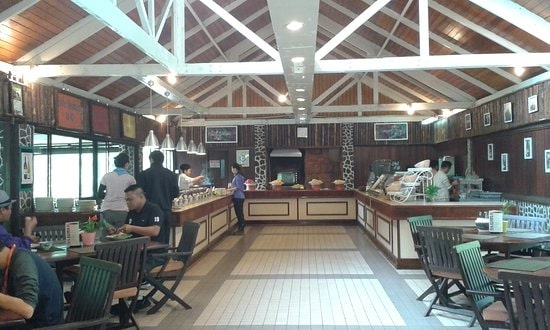 Liwagu Restaurant
A fancy and luxury option, Liwagu Restaurant is also located inside Kinabalu National Park, and it serves local and Western options. It has a cozy vibe because of its lounge with an open fire, and it overlooks the jungle.
Sneak Peek at Liwagu Restaurant
Restoran Ajung Selera
One of the cheapest options, Restoran Ajung Selera, is like any Malay point-and-pick joint that serves delicious dishes. It offers plenty of local and traditional food choices, so take time to choose what you would try here!
89 Station
89 Station is located just less than a kilometer outside the Kinabalu National Park, and it even provides delivery services.
It serves mostly Asian cuisine, particularly Malaysian and Chinese cuisines. Their menu is curated mostly with pork and seafood choices.
Nabalu Kundasang
Enjoy a panorama of Mount Kinabalu when you dine at Nabalu Kundasang. Since it is located in Kundasang, it is close to a lot of destinations like the Desa Cattle Dairy Farm.
It caters to people with dietary restrictions, and it even serves vegan and vegetarian options.
FAQs about What You Can Do in Mount Kinabalu
---
While Mount Kinabalu is a marvelous attraction, it is not the only one you should visit in Sabah, as it has so much to offer. You should check out these guides and tips that we curated to help you plan the next perfect and safe getaway: