What You Need to Know When Waterfall Hiking in Selangor
Finding a hidden gem in nature is a worthwhile adventure, especially in a tropical paradise like Malaysia where hiking is a famous outdoor activity because of its breathtaking scenery. If you are a nature lover who plans to go on a trip, Selangor should be on top of your bucket list.
There are a lot of beautiful trails where you could go waterfall hiking in Selangor. Before deciding where to go, you need to know what you should expect, the distance of the trail and hiking time, and the level of difficulty of the trail.
Read on to discover the top spots for waterfall hiking in Selangor and know some tips that will keep your adventure safe and fun!
10 Best Waterfall Hikes in Selangor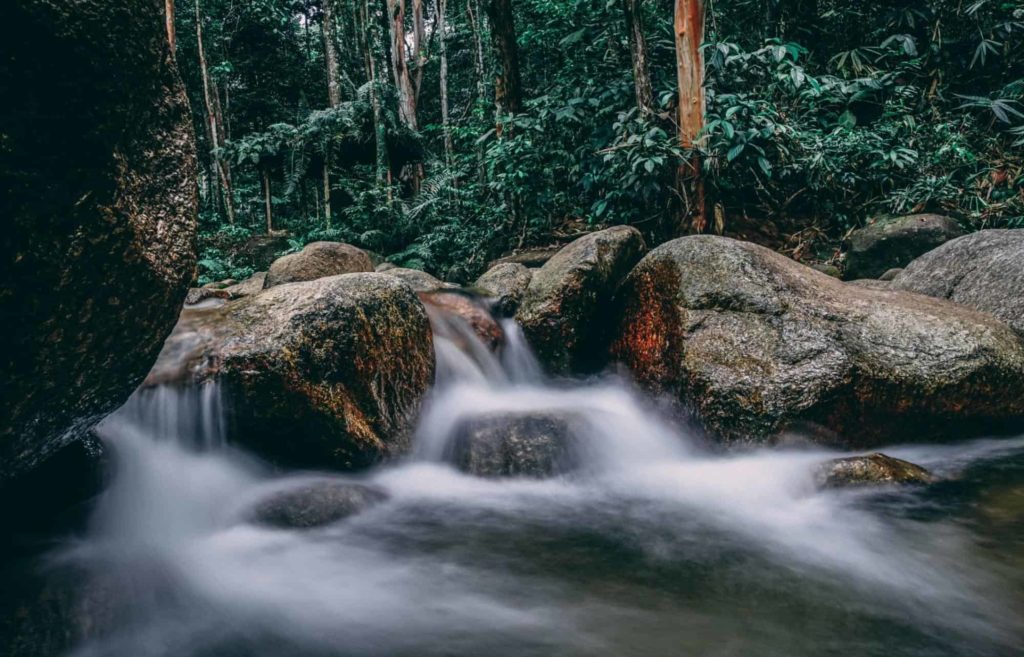 Going to the waterfall is a great way to escape from the hustle and bustle of the city. So, we compiled this list of trails to help you decide where you can go waterfall hiking in Selangor for a quick refreshing getaway.
1. Kanching Rainforest Waterfall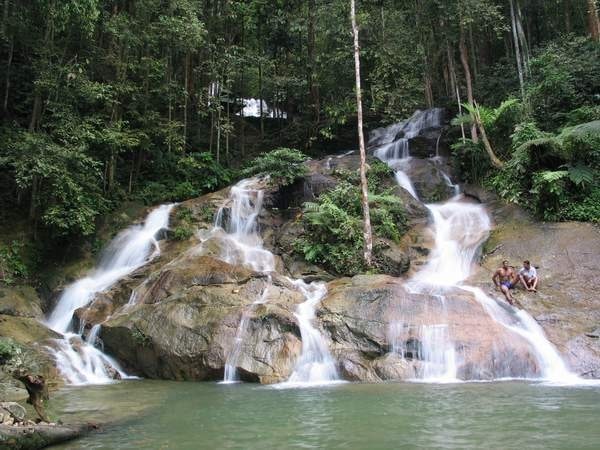 Location
Kilometer 17, Jalan, Jalan Rawang, Templer Baiduri, 48000 Rawang, Selangor, Malaysia
Fee
Entrance Fee: RM2

Parking Fee: RM 2

Difficulty
Beginner
Hidden in the lush forest is the Kanching Rainforest Waterfall, a waterfall hiking trail for all ages. Its location is also a perfect spot for a picnic, camping, and jungle trekking.
During your trek to the Kanching Rainforest Waterfall, you will see monkeys and different species of unique flora. The seven-tier waterfall will take your breath away after your hike of almost two kilometers.
These tiers vary in difficulty. Visitors enjoy the lower levels, especially if they are first-time hikers.
The first four levels are perfect for beginners because of the stairway and paths connecting each but after Level 3, you will begin on a jungle trail. Levels 2 and 3 are famous spots among visitors because of the clear refreshing pools where they can take a dip.
Meanwhile, the fifth to seventh levels are more challenging because there is no cement trail and it will take about an hour to reach the starting point.
The trail on the seventh level is especially steep and rocky, so you should be fit when you are hiking here. However, the scenery and sounds of cascading waters await every visitor there.
Since this waterfall is near the city, it is crowded on weekends and school holidays. If you want to enjoy a peaceful waterfall hiking experience, time your visit to Kanching Rainforest Waterfall when it is less crowded.
2. Sungai Gabai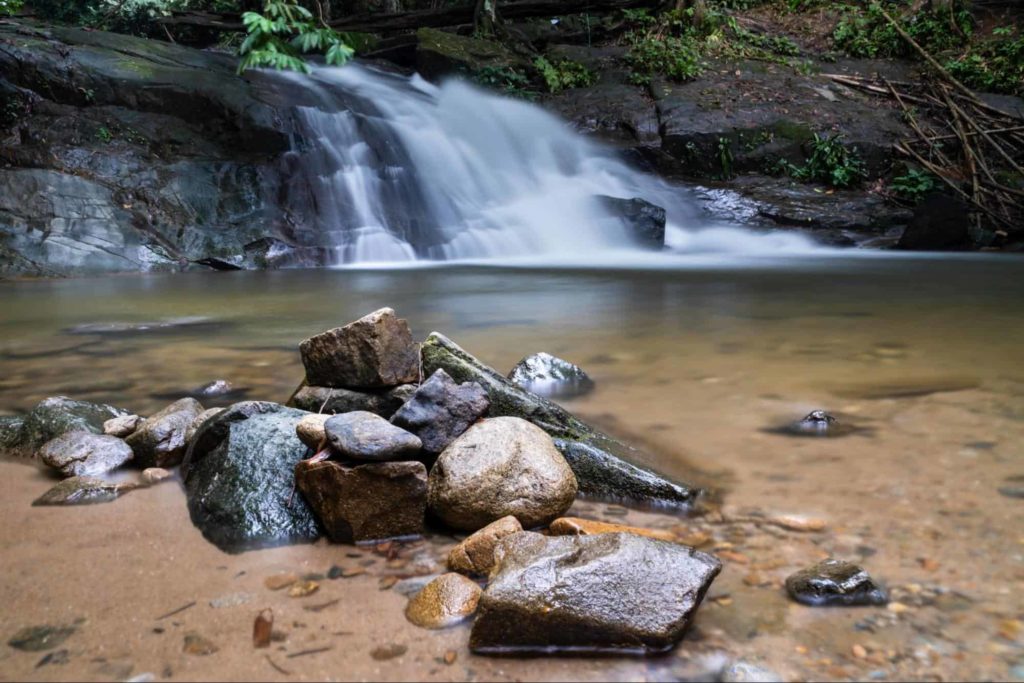 | | |
| --- | --- |
| Location | Air Terjun Sungai Gabai, Selangor, 43100 Hulu Langat, Selangor |
| Fee | RM 1 - RM 2 |
| Difficulty | Beginner |
Sungai Gabai is the place to visit if you want to visit a smaller waterfall. It is located in the Selangor State Park, which means it is close and easily accessible, even from the gated communities in Kuala Lumpur.
The serenity of Sungai Gabai and its unmatched shady greenery is best for a relaxing and peaceful getaway.
The waterfall hiking trail only takes 330 steps and it takes 30 minutes to one hour to finish and reach the main waterfall. You would walk on concrete wooden bridges on the streams that lead to the peak of the multi-cascaded waterfalls.
At the foot of the waterfall, you would be able to wade in the pool.
3. Sungai Tua Waterfall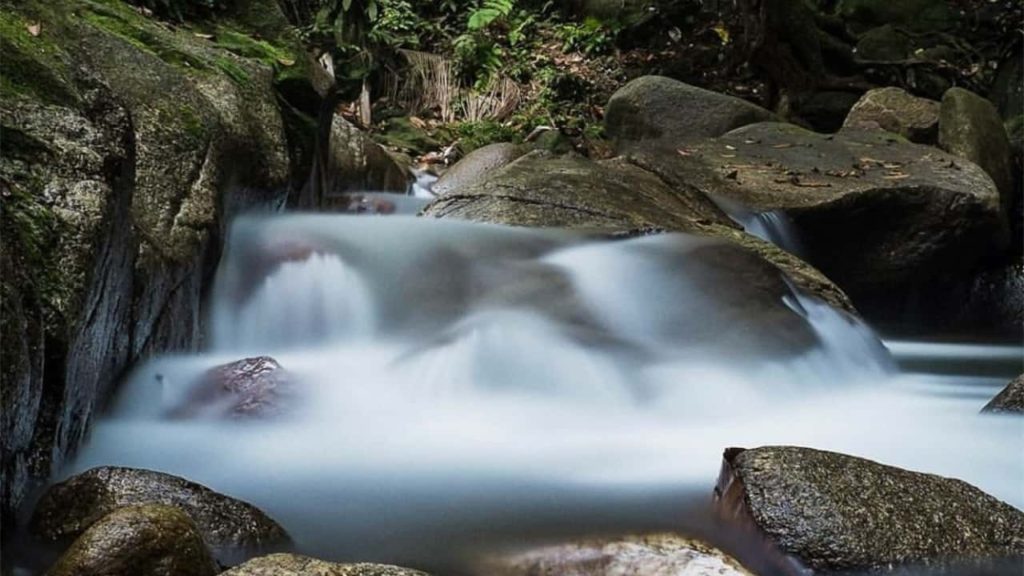 Location
B23 Jalan Hulu Yam Bharu - Batu Caves, 68100 Batu Caves, Selangor, Malaysia
Fee
Entrance fee: RM 0.50 - RM 1

Campsite fee: RM 2 - RM 5

Difficulty
Beginner
Sungai Tua is a favorite among locals. It is located in Sungai Tua Recreational Forest Reserve, and the trip up is already a picturesque adventure because of the views of the rainforests and Batu Dam Reservoir.
Kids and adults can both swim in the shallow wading pools or enjoy the cascading streams because of the gentle rapids.
The waterfalls go further in so prepare to hike about two kilometers. There are gazebos where you can rest and hold picnics.
Sungai Tua is the best site for camping and barbecues because of the campsites where you can stay overnight.
Since Sungai Tua is located 15 kilometers from the Batu Caves, you can also drop by the caves for a short trip. You could also opt to go to the Nur Laman Bestari Eco Resorts or River Stone Eco after seeing the waterfalls.
4. Sungai Tekala Waterfall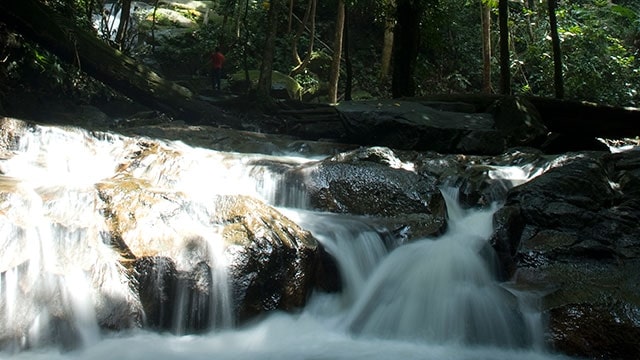 | | |
| --- | --- |
| Location | Sungai Tekala Recreational Forest, Semenyih, Selangor, Malaysia |
| Fee | RM 0.50 - RM 1 |
| Difficulty | Beginner |
Sungai Tekala Waterfall is a paradise hidden in the tropical rainforest in Hulu Langat.
The hike to the Sungai Tekala Waterfall from the entrance takes approximately 10 minutes. It is also easy to hike because of the cemented path that leads to the waterfall.
Its crystal-clear waters are great for bathing. The cascades are safe for children because they are shallow.
You can also go on a guided hike on the 1.5-kilometer jungle trail here. Make sure to contact the forest rangers to book a schedule because this trail is a bit confusing if you go by yourself.
It is also possible to go overnight camping here. There are also picnic spots, changing hats, and gazebos here where you can rest and relax.
5. Lata Medang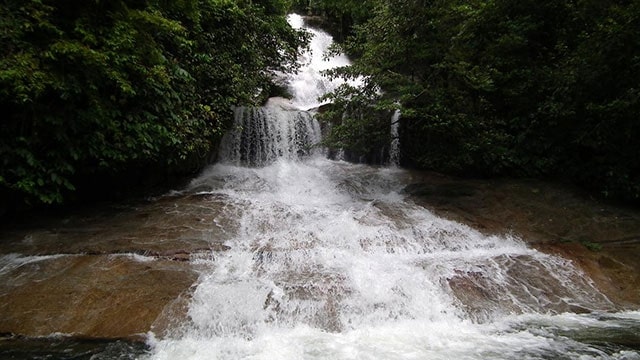 | | |
| --- | --- |
| Location | Kuala Kubu Bharu, Selangor, Malaysia |
| Fee | RM 1 |
| Difficulty | Intermediate |
When you visit Lata Medang Waterfalls, you will see it cascades 60 meters at two tiers which makes this place worthy of the hike.
To get to the waterfalls, you need to trek the trail to Bukit Tutu. It takes about one and a half hours to finish but it is quite an easy trek despite being uphill.
The trail heading to Lata Medang is surrounded by flora and beautiful and rich scenery which will make the hike worthwhile because you would be walking under the shade of the lush trees. However, be careful of the leeches that you might encounter during your trek.
6. Sungai Chiling Waterfalls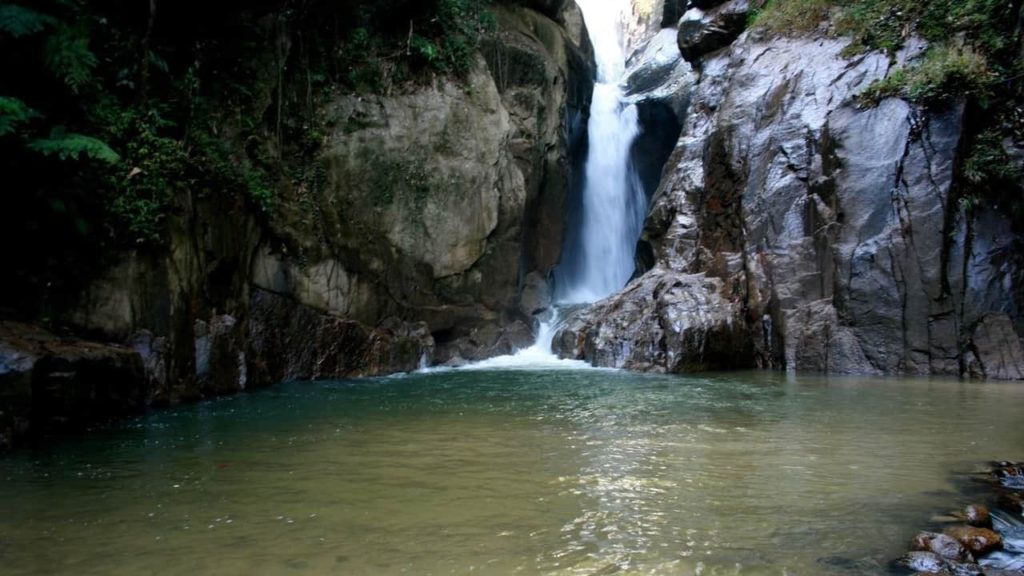 | | |
| --- | --- |
| Location | Selangor, Malaysia |
| Fee | RM 1 |
| Difficulty | Intermediate |
Sungai Chiling Waterfalls is one of the most spectacular and well-known waterfalls in Malaysia, and one that you should not miss out on when you go waterfall hiking in Selangor. It is located in the Sungai Chilling Fish Sanctuary, which means that it is situated in an amazing nature spot.
The hiking trail to the waterfalls is through the forest and it takes about half an hour to a full hour, depending on your pace, as it is a more challenging trail. Because of this, you should consider wearing a pair of waterproof hiking shoes.
Nevertheless, it would be a worthy trip to make because of the 80-meter-long waterfall that overlooks a lagoon, the sight of which will leave you breathless.
You would also need to cross five to six streams during your trek. Feed the Mahseer fishes you would be able to spot with the fish food that you can buy at the entrance.
You can also just stay in the lower levels if you are looking for a more relaxing hike and dive in the rejuvenating pool at the foot of the waterfall.
7. Bukit Apeh
| | |
| --- | --- |
| Location | 43100 Hulu Langat, Selangor, Malaysia |
| Difficulty | Intermediate |
Also known as Bukit Saga Falls, Bukit Apeh is another spot that people flock to in Selangor.
It is not as large as other waterfalls yet it is a striking scenery. This waterfall hiking trail is perfect for those who are fond of hiking more than the attraction.
The trail to the falls is approximately 1.5 hours long because certain areas are steep. The waterfalls have six levels that start with an easy hike and end on the last level where you can find rest stops with tables and water stations where you can have a picnic.
Just be careful of bees during your hike and make sure you have an insect repellent with you.
8. Sungai Pisang Falls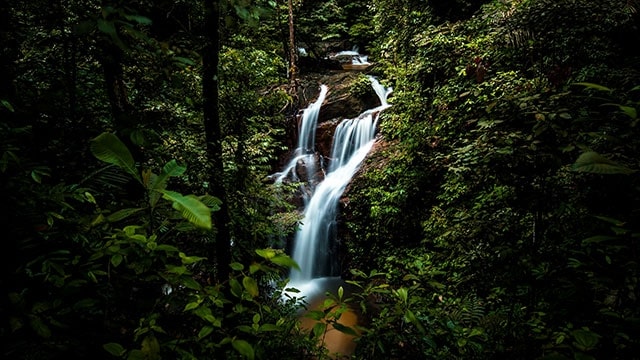 Location
Kampung Gombak, 48200 Rawang, Selangor, Malaysia
Fee
Entrance fee: RM 1

Parking fee: RM 5

Difficulty
Intermediate
Another gorgeous waterfall you can visit in Selangor is the Sungai Pisang Falls, a 20-meter drop, which is located deep in the Gombak district. It is a well-known hiking area for those living in Klang Valley.
The 3.1-kilometer hike to the waterfalls takes approximately one hour from the main entrance and it also requires crossing shallow streams several times.
What is unique about this trail is that you will be going through two tunnels under the Karak Highway which will lead to two different routes.
The first route, which is an easier trek, will take you to the base of the waterfall. The second route leads to the top of the falls and requires going through a narrow and steep ledge that is more challenging and it is difficult for children.
This waterfall hiking trail is also close to the Batu Caves which you can also visit.
9. Kemensah Waterfall
| | |
| --- | --- |
| Location | 68000 Ampang Jaya, Selangor, Malaysia |
| Fee | RM 5 |
| Difficulty | Intermediate |
Kemensah Waterfall is another prominent attraction among tourists in Selangor. It has huge boulders at the foot so there is no place to swim in but the view remains spectacular.
To reach the 38-meter-high waterfall, you need to take a 5-kilometer trail with steep slopes that are moderately challenging. It lasts for almost two hours so wear comfortable hiking shoes that will stick on the muddy ground.
You may take a break by the stream and river, and buy refreshments and snacks at the local stalls along the way.
This location is also a famous area for bird watching so you might run into people who are out on an exploration, too.
10. Sungai Luit Falls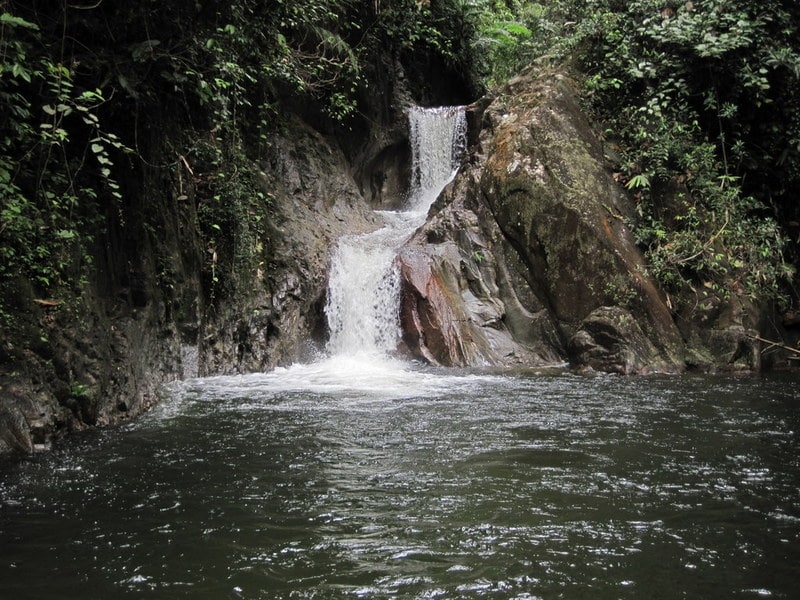 | | |
| --- | --- |
| Location | Selangor, Malaysia |
| Fee | RM 1 |
| Difficulty | Intermediate |
Sungai Luit, also called Lata Makau Falls, is quite a challenging hike that takes two to three hours because of the muddy grounds and streams you need to cross.
The hiking trail is not that steep and it is mostly clear. Also, you can choose which path to take from the three trail splits available.
However, the scenery is totally worth it. The rewarding part after the long hike is when you reach the emerald-colored pool where the waterfall flows.
There are also two campsites here, one is quite a large space beside the river, while one is above the waterfalls.
Things to Bring for Waterfall Hiking in Selangor
Here is a list of important items you should prepare for your waterfall hiking in Selangor:
Raincoat, for when you encounter light rains due to the unpredictable weather in Malaysia
Hiking boots or suitable footwear that do not slip, to keep you safe from the muddy ground and to keep your feet comfortable on the long trails you will hike on
Insect or mosquito repellent, so you would avoid getting mosquito and other insect bites, especially when trekking in the jungles
Sunscreen, to protect your skin from the harsh sun rays when the trail is not shady
Sunglasses, to shield your eyes from direct sunlight
First-aid kit, in case there is an emergency you need to attend to, especially wounds
Enough water and a reusable water bottle, to keep yourself hydrated especially on long hikes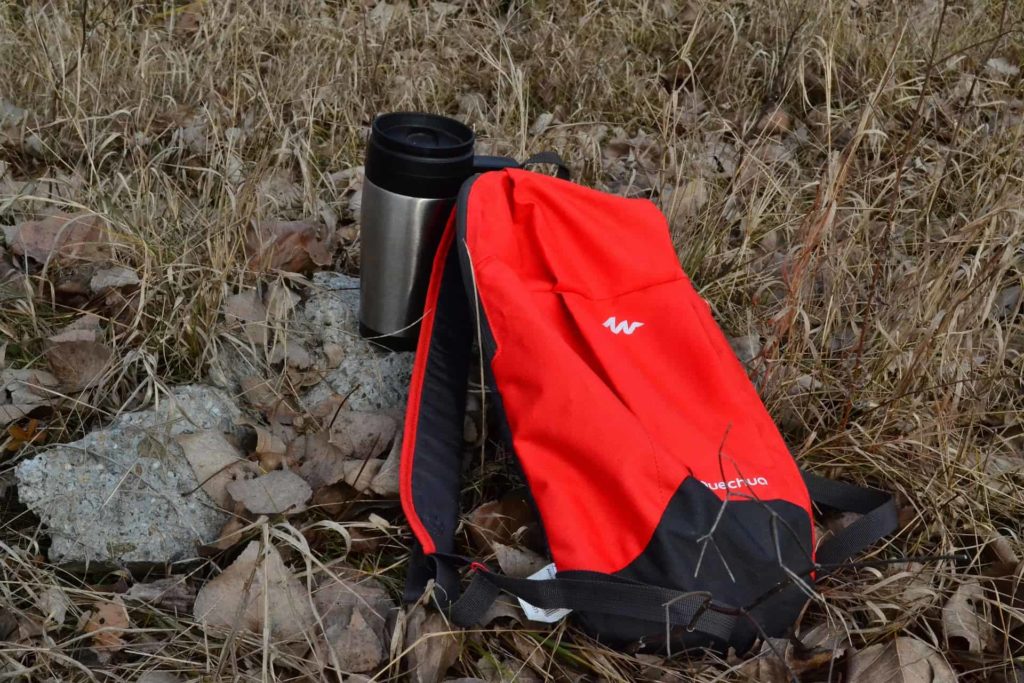 Safety and Etiquette Tips When Waterfall Hiking in Selangor
Whether you are a tourist or a local who will be waterfall hiking in Selangor, safety should be a priority when you go on a hiking trip. Here are some tips you should remember to keep you safe:
Before starting your hike, know first if there are warnings, instructions, or directions posted at the waterfall and during the hike.
Stay on the marked trails. Do not be tempted to stray away.
Be careful when walking on the trails because most waterfall hiking trails are slippery and muddy.
Do not attempt to climb on or around the waterfall because this area is slick and it could be dangerous.
Never jump or dive from the waterfalls or nearby cliffs because it is dangerous. There may also be debris or tree branches below the water surface that you could not see.
Swim downstream because it is safer.
Have a hiking buddy.
Do not above the waterfall because you can be swept over and fall.
Observe the "leave no trace" policy.
Keep the waterfall area clean and do not leave any litter behind.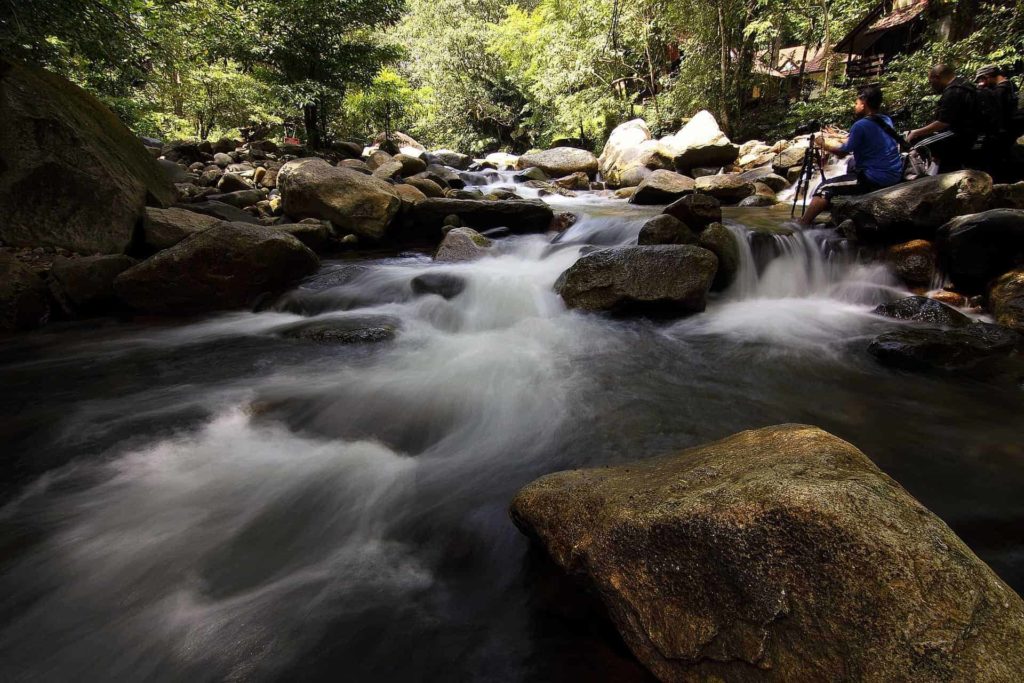 FAQs about Waterfall Hiking in Selangor