Experience the Best of Sabah in 7 Days
A popular tourist destination in Malaysia is Sabah, a state in northern Borneo that shelters gorgeous islands, extraordinary scenery, and amazing landmarks. If you have not yet been here, find out how you can prepare for your trip!
How many days in Sabah is enough?
If you are wondering how many days you should spend in Sabah, the answer depends on whether or not you want the full Sabah experience.
It is enough to spend seven days in Sabah to be able to visit various cities and notable attractions within the state, especially if it is your only destination.
However, if it is a stopover for your trip to Malaysia, it is sufficient to stay in Sabah for three or five days.
When going to Sabah, there are a variety of routes and itineraries you can plot which will depend on how long you want to stay, your budget, and your interests.
Going on a short 3- or 5-day trip may mean having a limited selection of itinerary and only resorting to the usual highlights of Sabah. While it will still be an amazing and worthwhile trip, it will definitely be a busy one.
Additionally, one may think that it will even be impossible to squeeze everything in a week. However, it is ample time to cover a lot of ground and plan an itinerary to experience a diverse adventure whether on land or water, and have a full taste of what the state has to offer.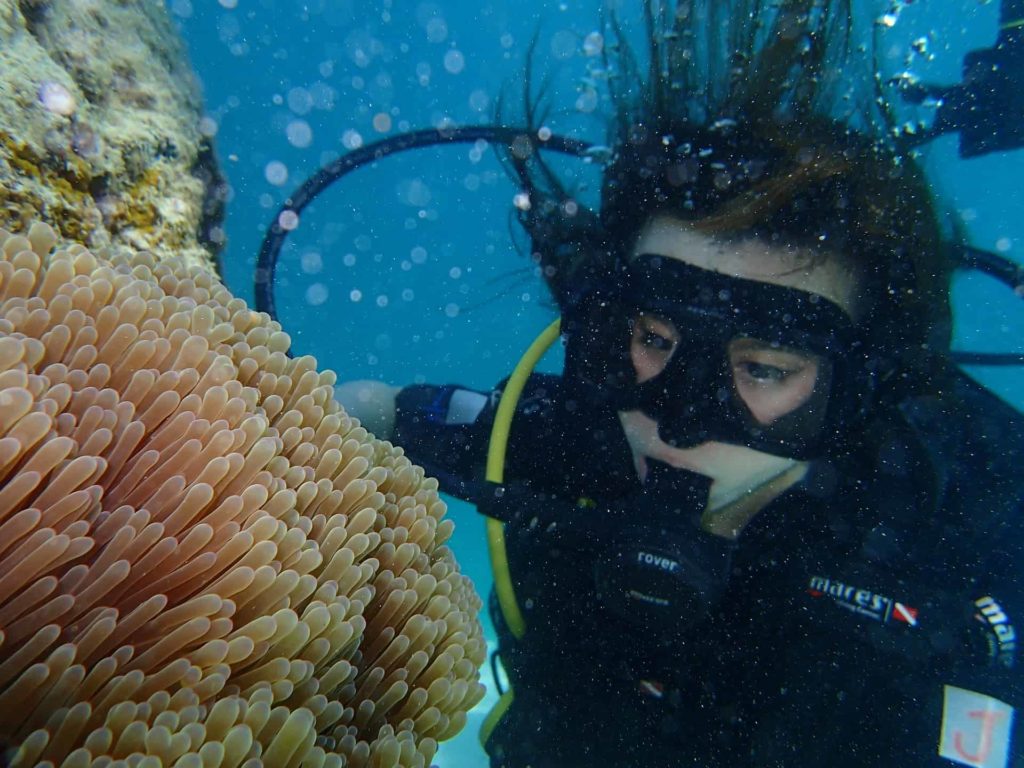 Why should you visit Sabah?
Sabah is a mesmerizing place which is just as diverse as Malaysia itself. Visiting it will definitely make you want to spend more time and come back to explore the entire state.
There are plenty of reasons why you should visit Sabah.
First, it is not short of sites to visit and activities to try. Any traveler will enjoy an adventure tailored for them, whether they are an outdoor enthusiast, nature lover, trekker, or aquaphilic.
Whether you are going on a trip with your family or friends, or even a solo backpacking trip, Sabah should be on top of your list of destinations. Get ready to experience its culture and traditions, and to create new memories that you will never forget.
Second, Sabah is not just the second biggest state in Malaysia but also the home of Mount Kinabalu, which is the tallest mountain. It is also home to Sipadan Island, which is one of the best and most famous dive sites in the world.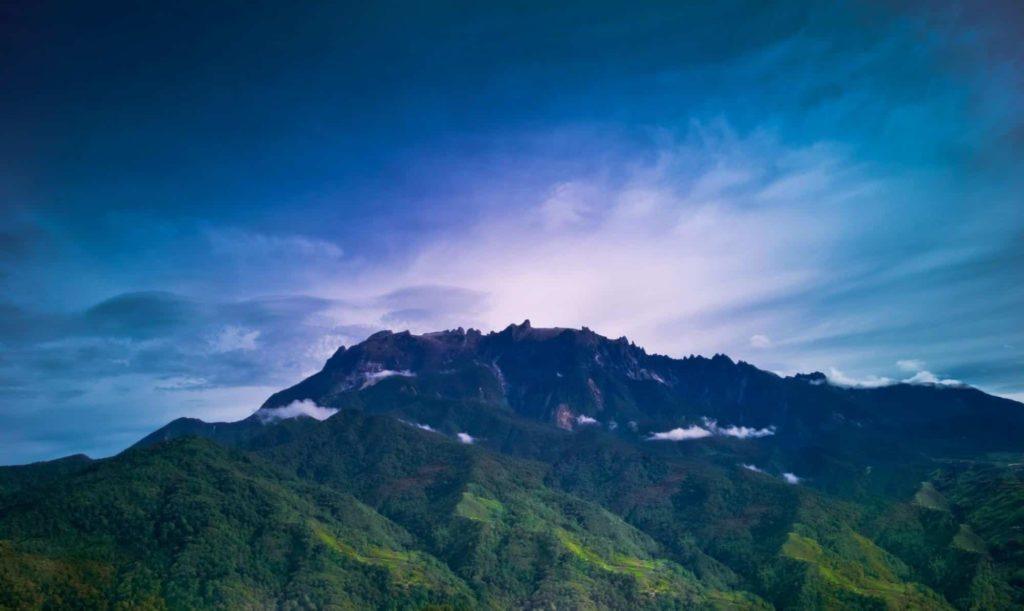 Third, one can find a great variation of rare wildlife and marine life, stunning islands and beaches, as well as scenic terrain, breathtaking mountainous regions, and amazing flora.
Fourth, aside from its rich natural resources and rustic attractions, Sabah is also bursting with history, culture, and heritage. Additionally, a taste of the scrumptious local cuisine is a whole different experience that will make your trip extraordinary.
On top of these, there are plenty of fun activities to try out in Sabah like scuba diving, hiking, and going on a canopy walk.
As it is dubbed as the "Land Below the Wind", Sabah is also known for being in a location that is sheltered from monsoon and the typhoon belt. This is another reason why it is a great vacation spot.
Furthermore, there are a number of languages spoken in Sabah, including the Sabahan's own mother tongues and Malay.
Last, English is also widely used especially in major tourist destinations like Kota Kinabalu, as well as in the hospitality establishments. Therefore, translation services may not be needed in these areas, but it will come in handy for foreign visitors.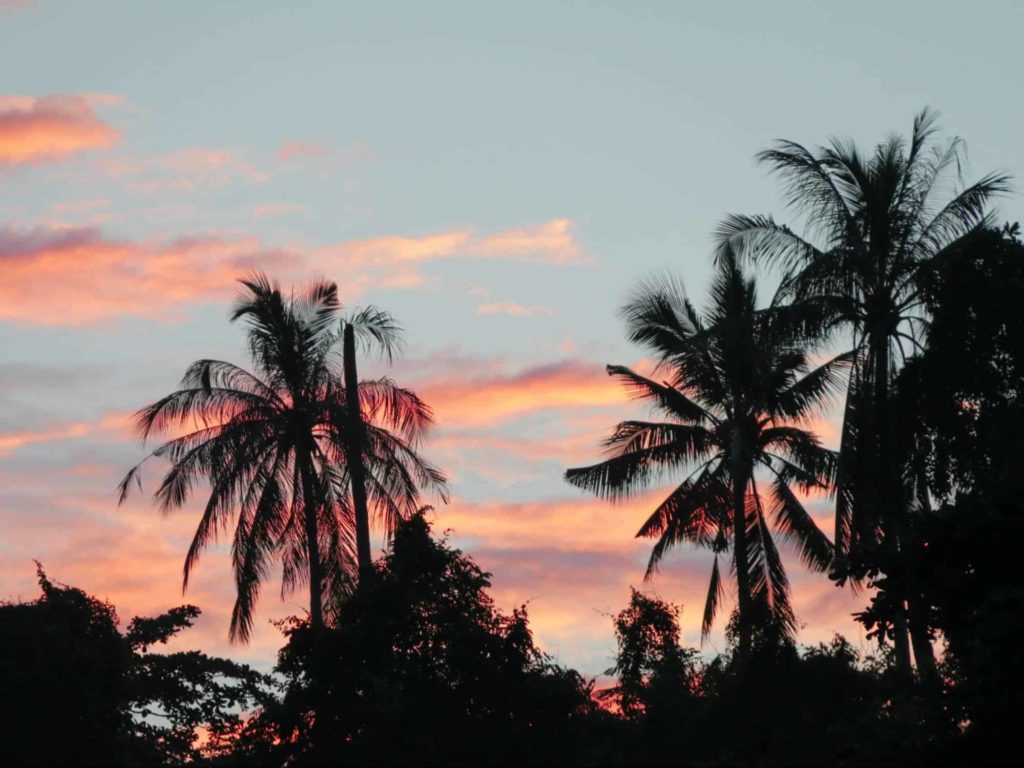 Flora and Fauna in Sabah
Spotting wildlife and plant life is part of the exhilarating trip that you will take in Sabah because of its immense biodiversity and great wildlife conservation centers.
Along with the picturesque scenery of Sabah comes marvelous flora and fauna that can be found in different parts of this state. These include some of the most magnificent and even endangered and unique species of plants and animals.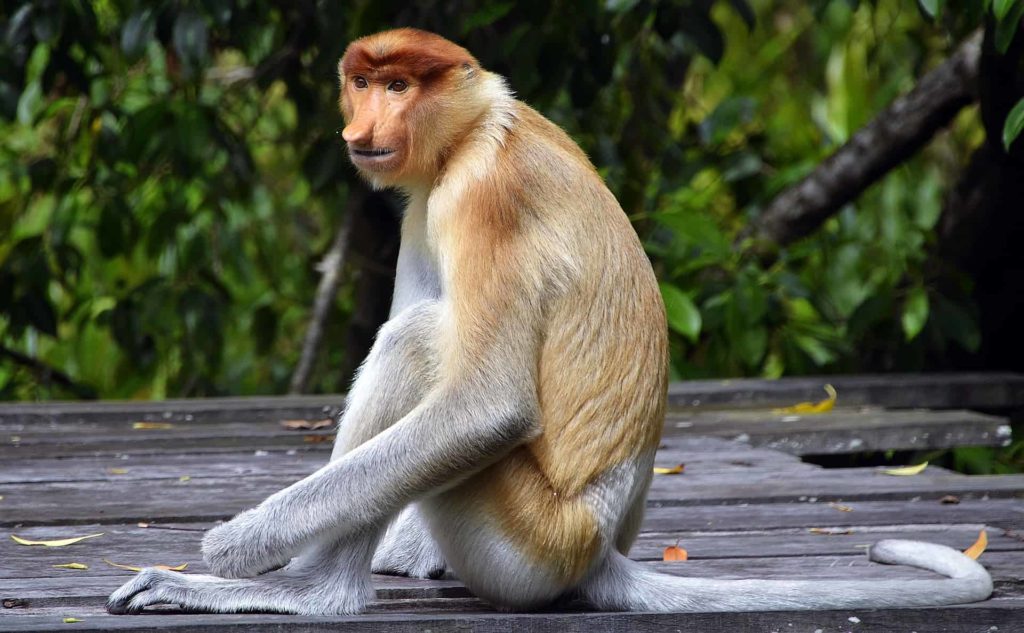 As a matter of fact, Sabah is known for serving as a home to the Borneo pygmy elephant, Bornean orangutan, proboscis monkey, Bornean banteng, and Sunda clouded leopard. If you are lucky, you will be able to see these endangered and protected species during your journey.
Likewise, some of the unique plants you will be able to find here are the rarest species you will be able to find only in Sabah because they are endemic. A few of these are the rafflesia keithii, nepenthes rajah, begonia kinabaluensis, rhododendron lowii, and Rothschild's slipper orchid.
When is the best time to visit Sabah?
Sabah still remains a year-round travel destination even though the weather conditions are a bit unpredictable.
In general, the climate in Sabah is mostly humid and hot. The temperature in the lowland ranges from 25-32°C throughout the year. Meanwhile, it constantly remains cool and refreshing in the Mount Kinabalu area.
The weather is why it is essential to know what activities you want to do and what attractions you want to see before setting a trip date because the weather may affect your journey.
While it may rain anytime because it is mostly covered by rainforest, the dry season is considered from April to September, while the official wet season in Sabah is from October to March. Therefore, during these rainy months, the rates of accommodations and flights are cheaper.
The best time to visit Sabah is from July to September. This is because a lot of the main highlights and attractions overlap during these months, the surroundings are greener and more fruitful, and several activities are available, such as diving and wildlife viewing.
Not to mention, July and August are the driest months, so it will be easier to travel from one city to another. In addition, these months are the busiest and most popular times to visit Sabah.
July is also the festival season, so booking in advance during this month is highly recommended because it will be difficult to find accommodations.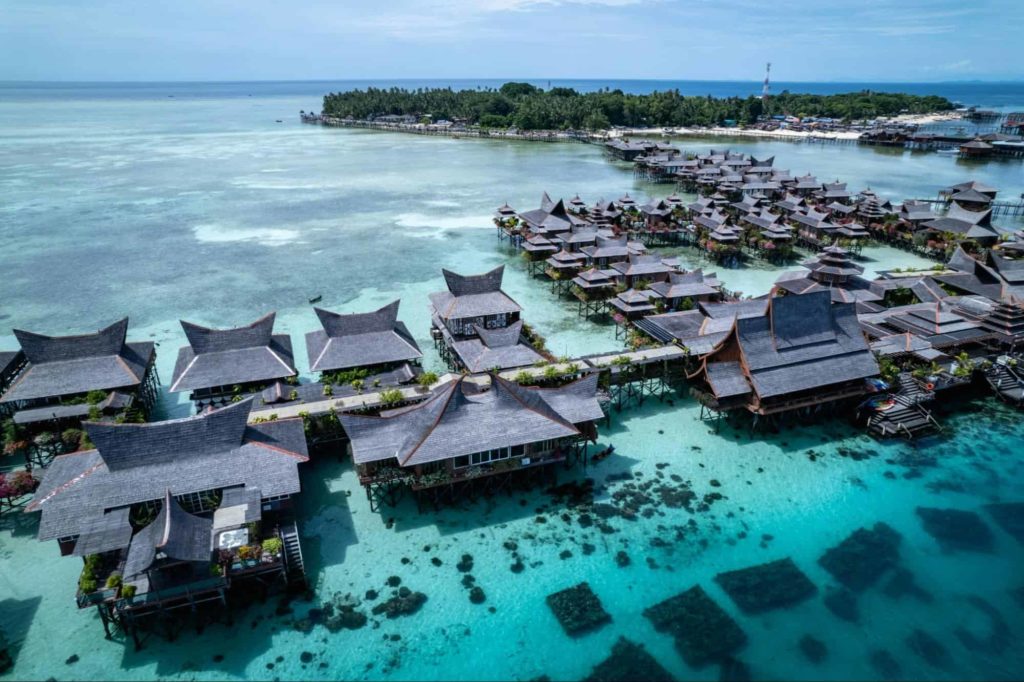 Things to Consider When Planning Your Trip to Sabah
Preparing for a trip often takes time, extensive research, and great consideration for your itinerary and budget. The same is true when planning a trip to Sabah.
In picking your destinations, you should consider the activities you want to experience. Doing so will help you decide how long you need to stay here.
Sabah is quite huge, and there are many attractions to see. You should also account for your choice of transportation and travel time from one place to another.
Long-distance travel can be exhausting and take a lot of your time driving, riding buses, or taking domestic flights.
Additionally, you should consider the weather conditions, especially if you want to travel across the state, since it may also affect your travel time and budget. Usually, rates are also cheaper during rainy seasons in Sabah.
Sabah has no scarcity of shopping centers, restaurants, and markets. Reception of mobile telecommunications is available in most parts, except in remote areas.
Medical services are also accessible in different towns. However, it is better to bring a supply of medication if you have specific medical needs.
When traveling to Sabah, you should also assess whether you will bring cash, use credit cards, or rely on the top payment gateways in Malaysia.

While many shops and stores accept major credit cards and e-wallet payments, these may only be available in some establishments.
Meanwhile, as the currency used in Sabah is the Malaysian Ringgit, foreign visitors will be able to use foreign currency exchange services which usually come with currency conversion fees. These are usually available in some hotels and shopping complexes.
Lastly, you should also ponder on your travel insurance. If you are spending seven days in Sabah, you are most likely to go on adventurous activities like hiking, island hopping, and even scuba diving, which is why you should make sure that your travel insurance also covers these.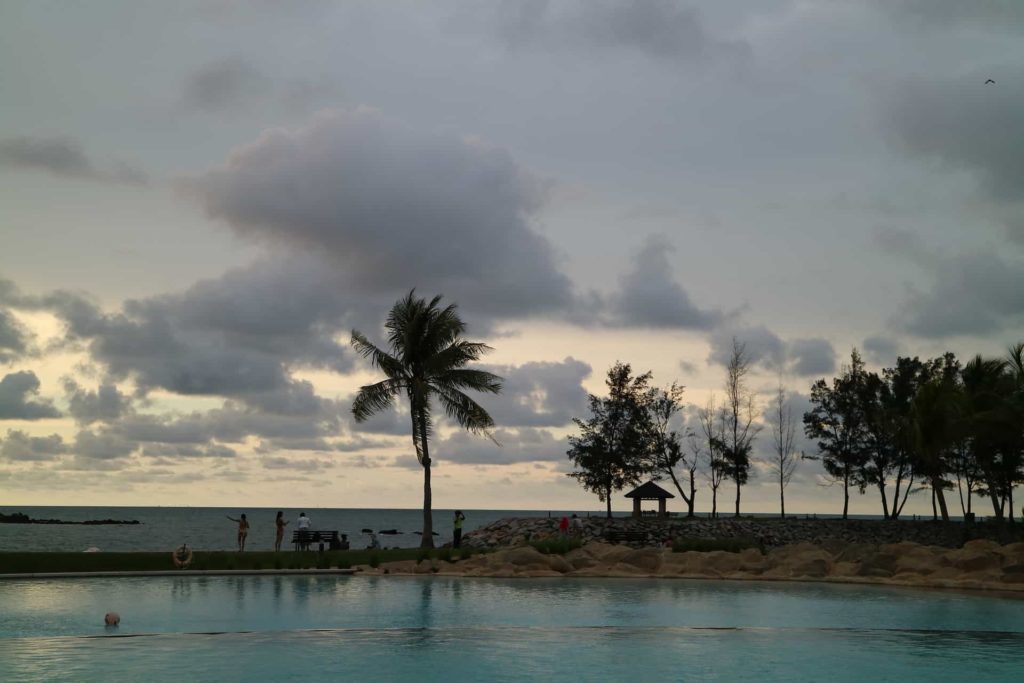 Experience Sabah in 7 Days
With just a week-long trip, you will be able to visit the popular and notable destinations in Sabah and fully immerse yourself in its culture and biodiversity. In addition, you will experience various activities that are surely worth your time.
As there are a lot of places you can visit in this state, you should make your trip count by covering as much as possible while remaining manageable.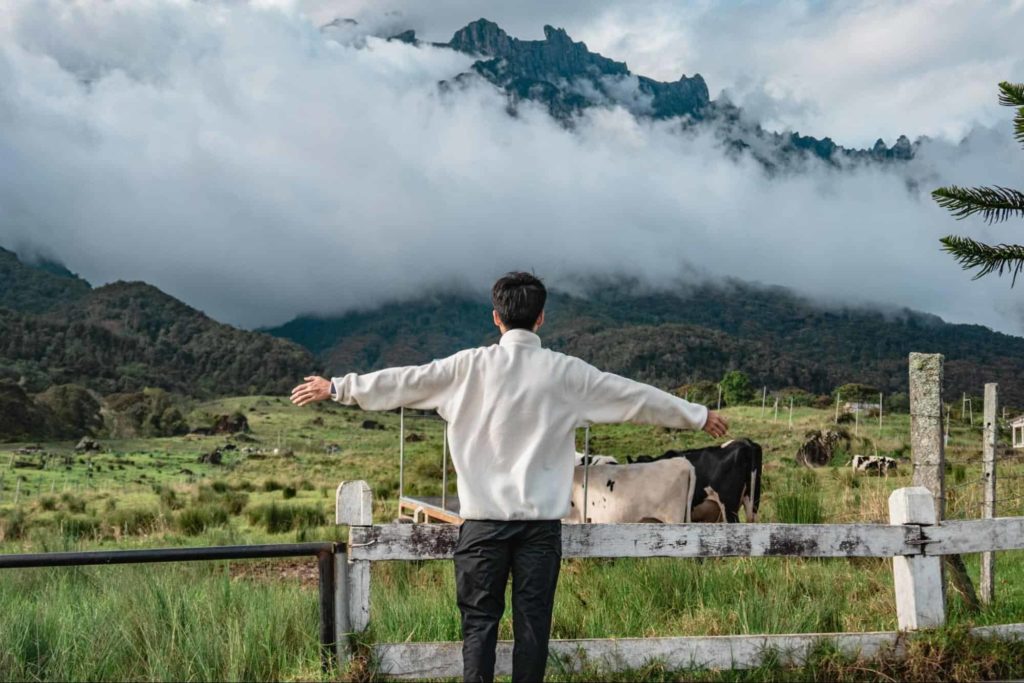 To give a preview, here are some activities that you can expect in your week-long stay in Sabah:
Hiking in the foothills of Mount Kinabalu or to its summit
Nature walks in different trails
Wildlife viewing in conservation centers and jungles
Cruising on rivers
Island hopping
Snorkeling and scuba diving
Here is a proposed itinerary for a week which you could follow when you are plotting your Sabah tour. It covers 7 towns and cities that you would not want to miss if you will be staying in the said state only for 7 days. Find out why!
Day 1 and Day 2: Kota Kinabalu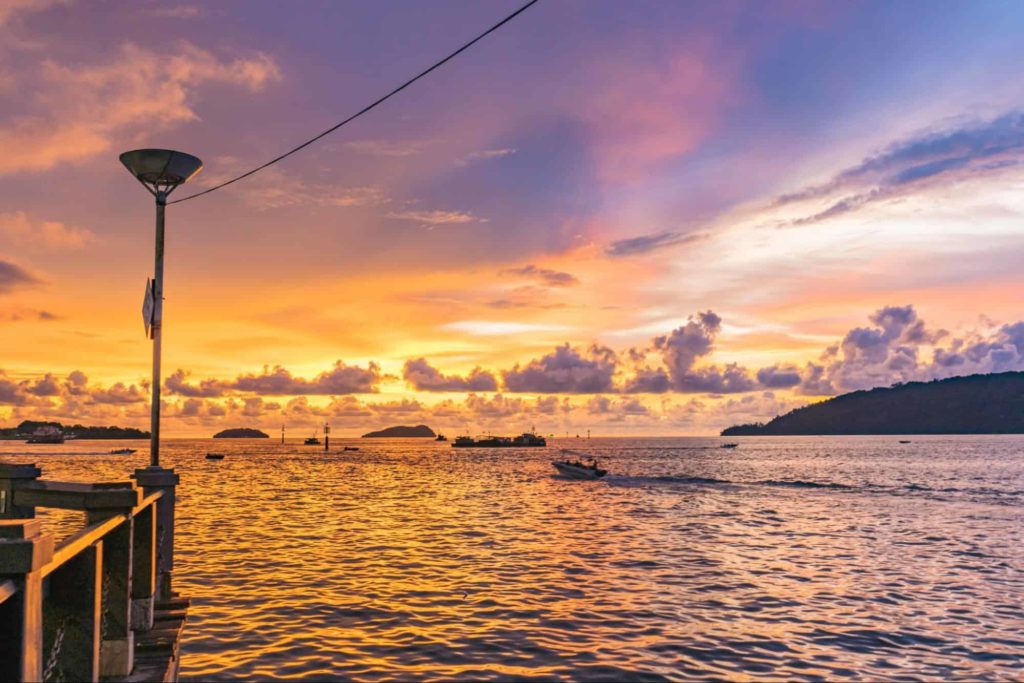 As the state capital, Kota Kinabalu is one of the hotspots of tourists and visitors in Sabah. It is one you should not skip but where you should start with.
Get on an early flight to reach the city in the morning or schedule one where you will arrive the night before you start your Sabah trip so you will have time to rest before you officially start your journey.
Kota Kinabalu is a good place to stay if you want to recharge and if you are recovering from jetlag upon your arrival in Sabah and before you start on your adventure. You will also discover that you will not run out of things to do in Kota Kinabalu alone.
As this city is blessed with rich culture and natural resources, any visitor will want to explore. Therefore, you will need a few days to see cultural sites and attractions, visit the islands, and go on a wilderness exploration.
Other places in Sabah are easily accessible from Kota Kinabalu since it is a gateway town. There are nearby towns a few hours away from Kota Kinabalu that boast of the diversity of culture and history of the state.
Day 3: Kudat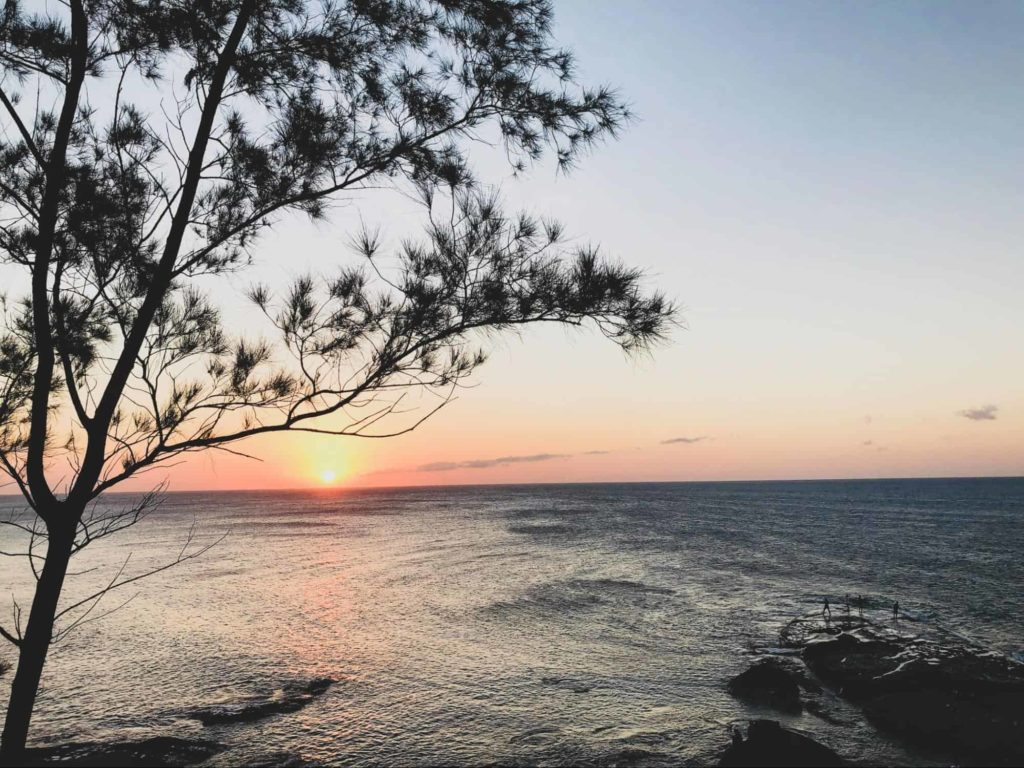 From Kota Kinabalu, the next stop on your itinerary should be Kudat because of the exciting adventure you will face here.
It may be quicker to travel by air, but it is not easy to book a flight, and it is an expensive option.
The cheaper choice is to ride a minivan, but you will have to wait for the seats to be filled. Renting a taxi is also possible, but it is pricier than using a minivan.
Meanwhile, air-conditioned buses are also available but the departure time is only between 8 am and 2 pm. This schedule means you must leave by noon or early afternoon on your second day in Kota Kinabalu if you plan to take the bus.
Kudat is another favorite tourist spot in Sabah because of the so-called "Tip of Borneo" because it is the city closest to the northern part of Borneo.
Because of its scenery, beaches, and diverse culture and ethnicity. Since it is home to the Rungus community, a traditional ethnic group in Sabah, you will be able to learn about their way of living when you visit.
Plus, it has a rich history which is why it is a perfect destination for history enthusiasts, especially because it used to be a base for the Japanese Army during World War II.
Day 4: Kundasang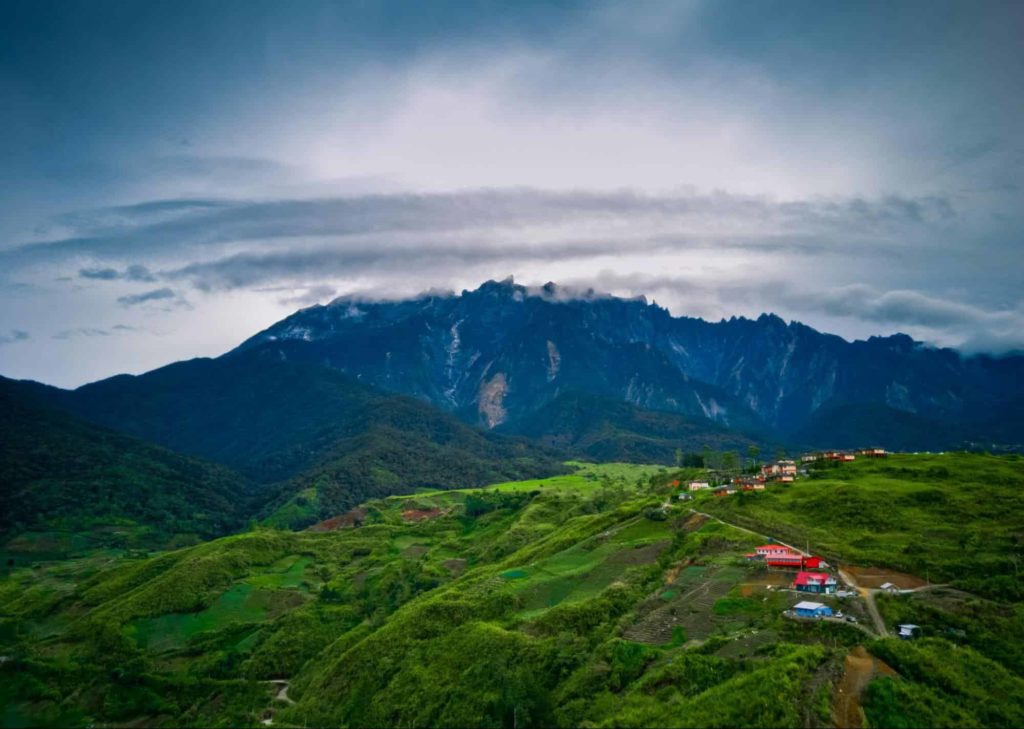 After visiting Kudat, take a stress-free day tour in the town of Kundasang, which is located at the foot of Mount Kinabalu. The trip may be long to the "New Zealand of Borne," but it sure is worth it.
While it may be small, Kudat is known for being a leisure destination due to its breathtaking scenery and stunning mountainous terrain. These are just some reasons why it is always jam-packed with tourists.
Take your pick from attractions you want to check out, from the national park, dairy farms, tea plantations, and factories, or even the tallest mountain in Malaysia. Because of these, Kundasang has earned a reputation and has become a popular destination over time.
Foodies are also drawn to this town because of its fresh vegetables, while adventure seekers come here for thrilling activities like mountain climbing and paragliding.
Aside from being the highest settlement in Malaysia, it is the coldest town in Sabah, which is why it is the only place in Sabah where you would need a sweater when you visit.
Day 5 and Day 6: Sepilok, Sandakan, and Lahad Datu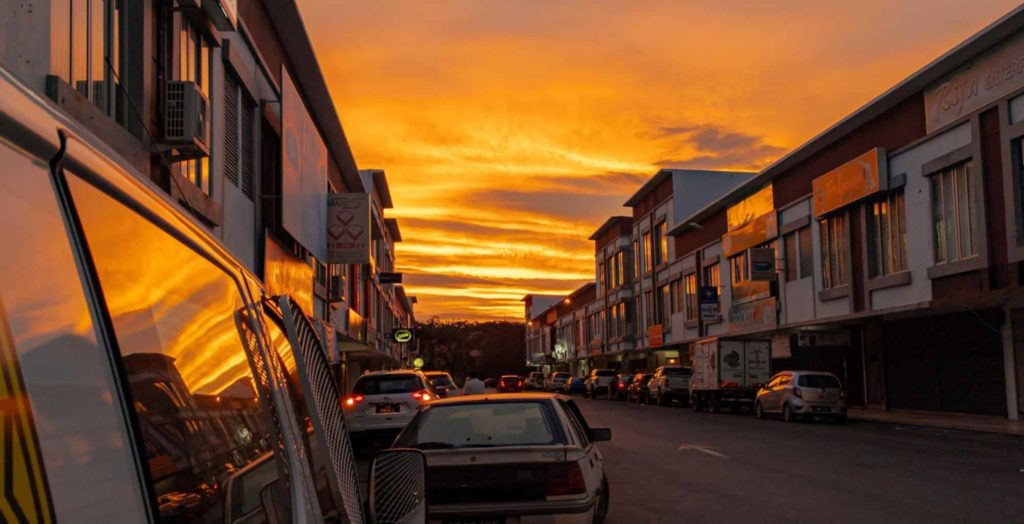 The bus trip from Kundasang to Sepilok will take half a day, but it is cheaper than a taxi.
If you plan to book a flight, you should know that there is no direct flight from Kundasang to Sepilok, Sandakan, or Lahad Datu. Instead, you need to take a bus from Kundasang to the airport in Kota Kinabalu, where you can take a flight to Sandakan.
Sandakan and Sepilok are approximately 30 minutes apart, so it is possible to take a day trip between them. Therefore, you may take another day trip down to Lahad Datu, which is almost 3 hours away from Sandakan.
Besides the incredible and scenic views, Sepilok, Sandakan, and Lahad Datu are destinations known for their abundance of wildlife, so you do not want to miss out on these places as they are ecotourism havens.
Sepilok has an orangutan rehabilitation center, a sun bear conservation center, and other wildlife viewing centers. In addition, Sandakan is home to various conservation centers for the endangered species in Sabah, and the most famous attractions in Lahad Datu are its wildlife reserves.
Travelers who want to spend more than a day in these locations can also go hiking on jungle trails, on night safaris, and on canopy walks.
Day 7: Semporna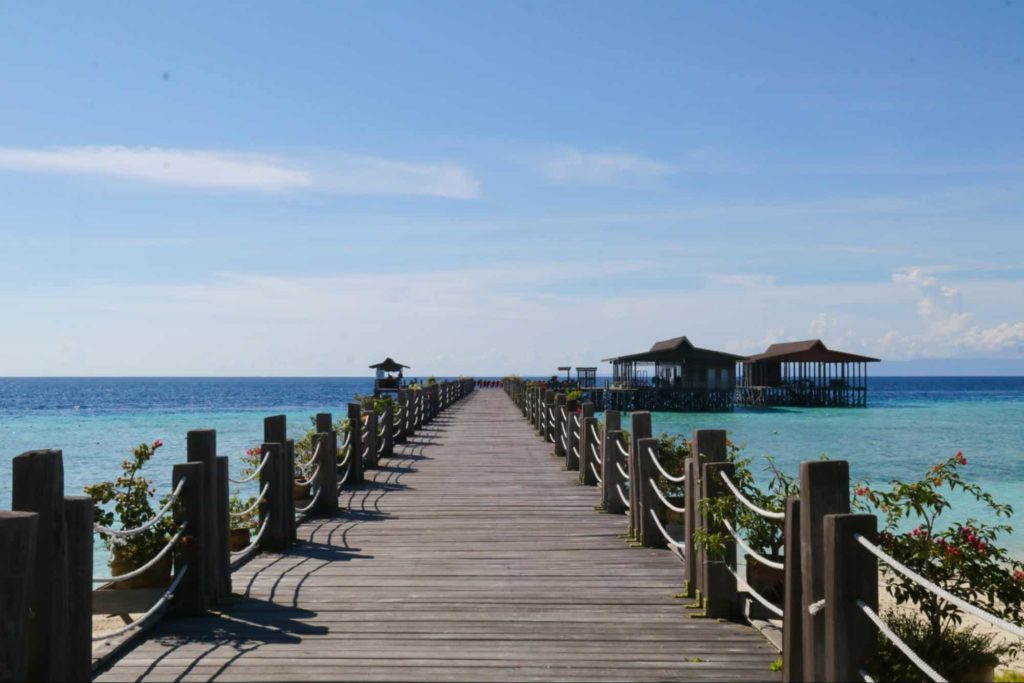 You will want to start your day early in Semporna because of the things you want to try if you only have a day to spend here. Therefore, make sure to have ample time and to plan before you begin to explore it.
When translated into English, Semporna means perfect. Like its name, it is the perfect destination to end your Sabah trip.
After jumping from one town to another, why not relax, stroll, and feel the gentle breeze along the shores of the beaches of Semporna?
Over time, it has gained popularity as a must-visit destination in Sabah. Semporna is the place to be if you are up for water adventures because of its location and connections to various islands, so it is a great location for island hopping.
Semporna is known for its surrounding clear waters and is a world-renowned and excellent spot for water activities like diving and snorkeling.
Because of its good night scene, you will also enjoy your last night in Sabah here in Semporna. There is no better place to cap off your Sabah tour than this town.
Attractions to See and Visit in Sabah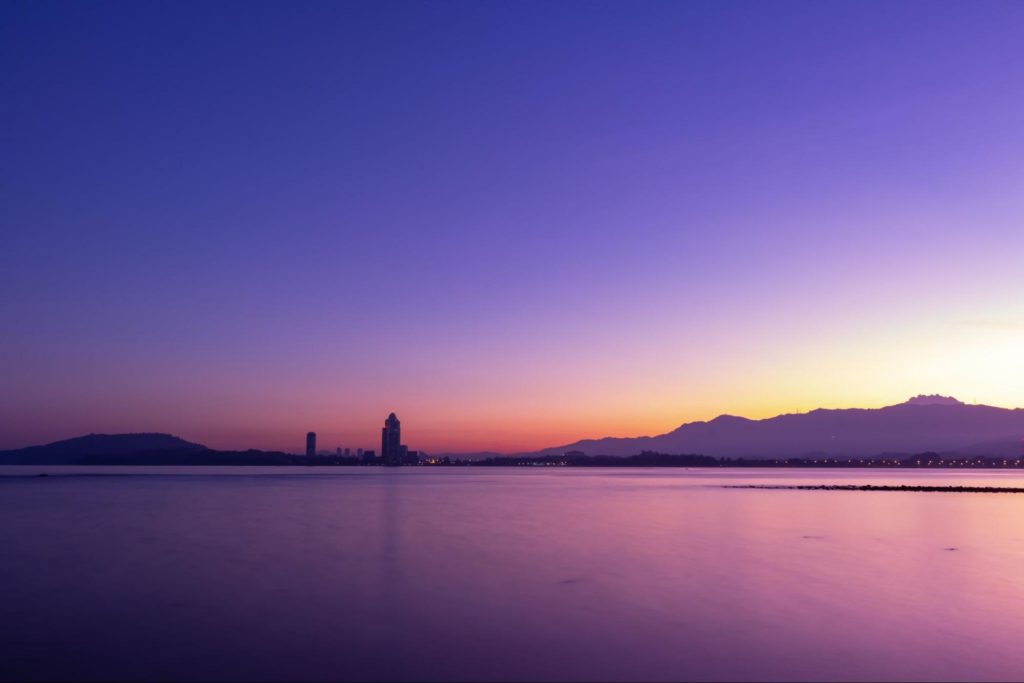 There is no one perfect list of itineraries when planning your trip to Sabah. As a matter of fact, it is hard to drop and miss most destinations if you will only stay here for a few days.
Here are the top attractions you could choose from when sightseeing in Sabah!
What to See in Kota Kinabalu
There is plenty to see in Kota Kinabalu, but if you have only two days in the city, these are some highlights you should see.
Mari Mari Cultural Village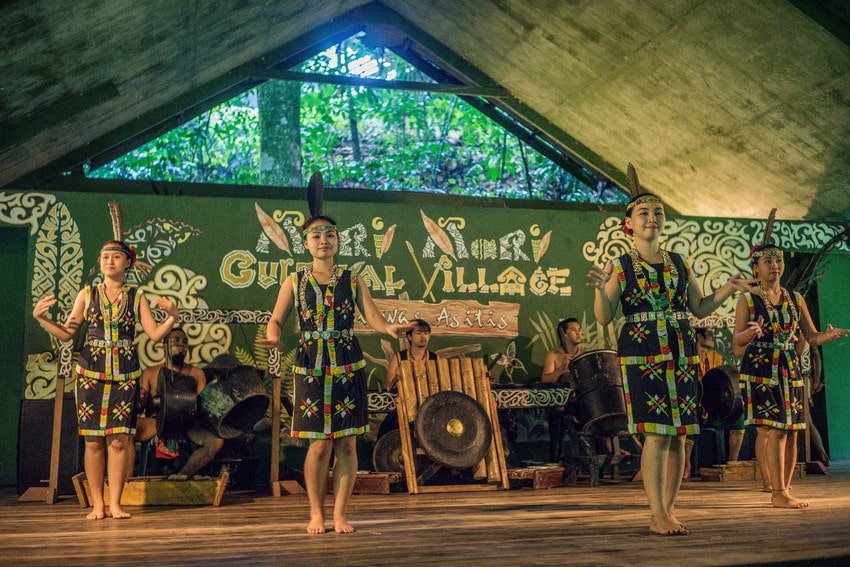 Visiting the Mari Mari Cultural Village means you are in for an authentic cultural excursion because of the five ethnic communities you will meet here: the Baju, Rungus, Lundayeh, Dusun, and Murut.
Once you reach the entrance, you will feel the hospitality of these ethnicities as you experience their culture and learn about their lifestyle.
You will also be able to watch traditional and cultural performances and demonstrations during your visit, including starting a fire using bamboo, blow-pipe making, and even making a tattoo.
Furthermore, you will also have the opportunity to sample the cuisine and delicacies of each ethnic group.
Tunku Abdul Rahman Marine Park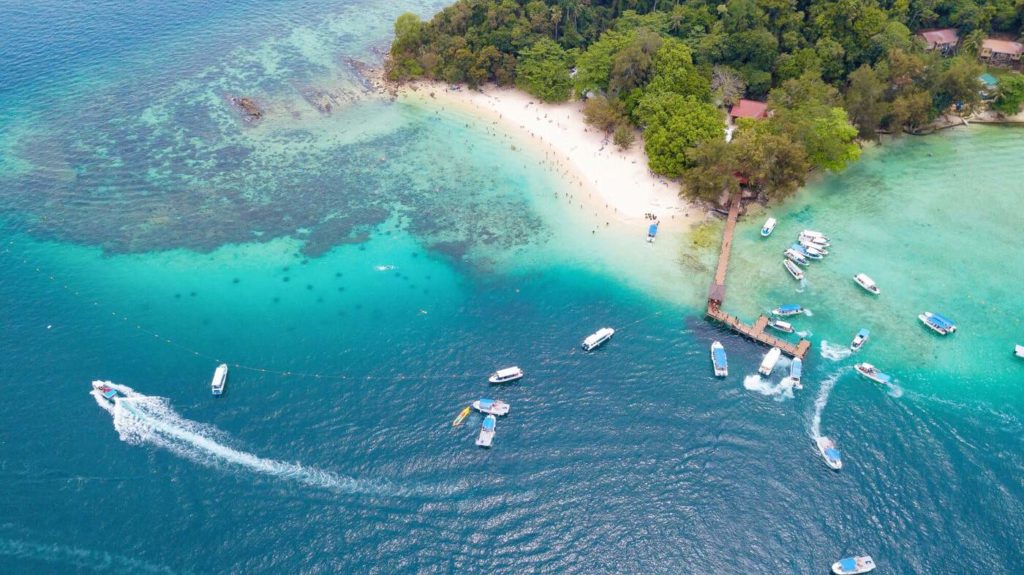 Tunku Abdul Rahman Marine Park is the best place to visit for island lovers and water activities enthusiasts.
The marine park comprises five islands: Gaya, Manukan, Mamutik, Sapi, and Sulug. You can go island hopping and even try out various thrilling activities in a day.
Go on the longest island-to-island zipline in Malaysia through the Coral Flyer zipline, which starts from Gaya to Sapi.
Why not go snorkeling and lay on the beautiful beaches of Manukan, then go diving in Sapi and Mamutik? While in Sulug, you can dip your feet in its emerald seawater.
You can also take a relaxing stroll in Gaya's pristine rainforests and white sand beaches. Or you could trek on the light jungle trails and explore its floating village.
Masjid Bandaraya Kota Kinabalu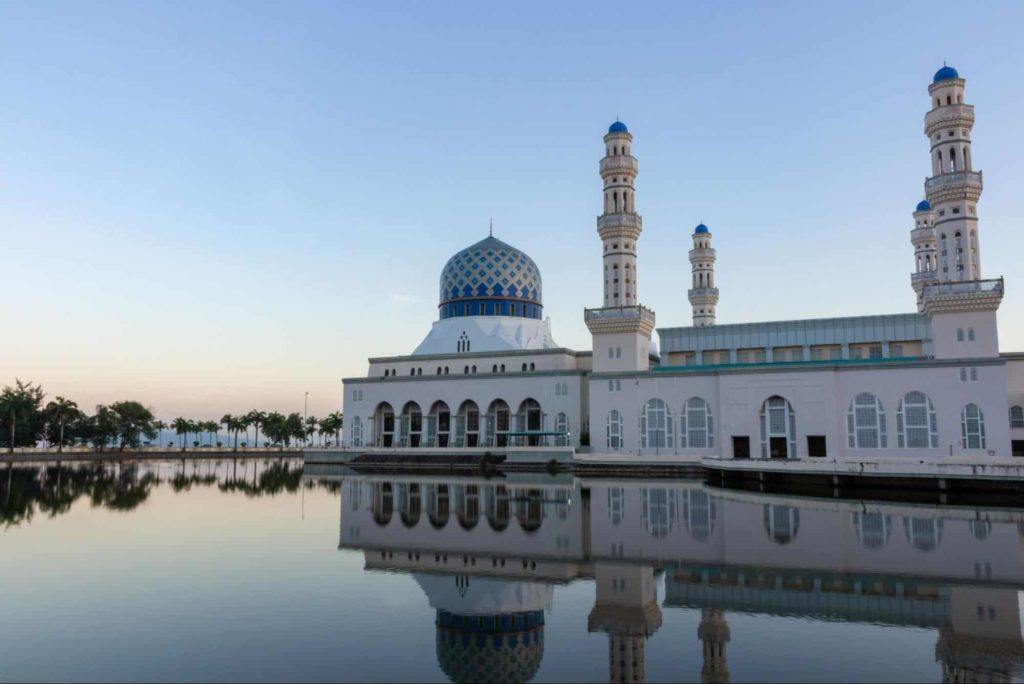 Another famous tourist destination is the Masjid Bandaraya Kota Kinabalu. It is an astounding cultural site known as the "Floating Mosque."
Along with its traditional Islamic architecture is a touch of modern style. Adding to its aesthetic appeal are the palm trees surrounding the mosque and the view that overlooks Likas Bay.
Non-Muslims can also go inside the mosque, but they must borrow appropriate clothing at the booth before stepping in.
What to See in Kudat
There is one place you should visit in Kudat that will make your Sabah trip worthwhile and memorable if you are dropping by this town.
Tip of Borneo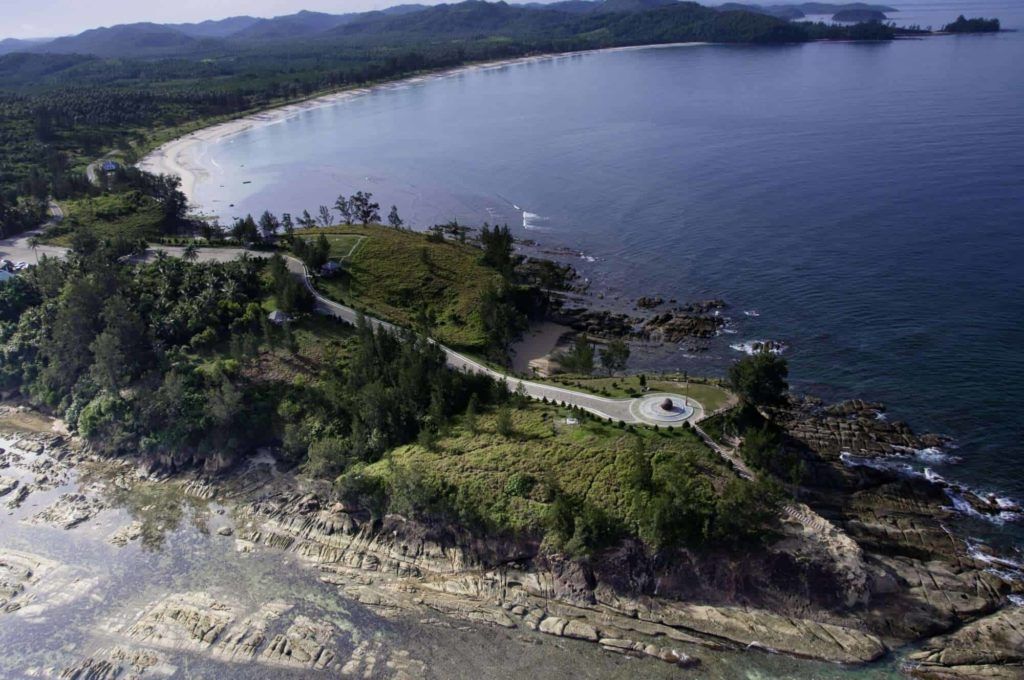 Standing at the Tip of Borneo (Tanjung Simpang Mengayau) is another memorable experience you should check off your Sabah tour bucket list, especially when you watch the sunset from this spot.
It is a picturesque destination in the northernmost part of Borneo, with lush greenery, rocky shorelines, cliffs, and forested hills.
This point is also where the Sulu Sea and the South China Sea meet, therefore deserving the name Simpang Mengayau which means "lingering junction."
Furthermore, you can visit great nearby beaches and restaurants after your tour of the Tip of Borneo.
What to See in Kundasang
Because of its weather conditions and stunning views that come with its location, Kundasang has gained popularity as a tourist destination over time which is why there are many sights to see here, too.
If you have only a day here, you should visit these attractions.
Desa Cattle Dairy Farm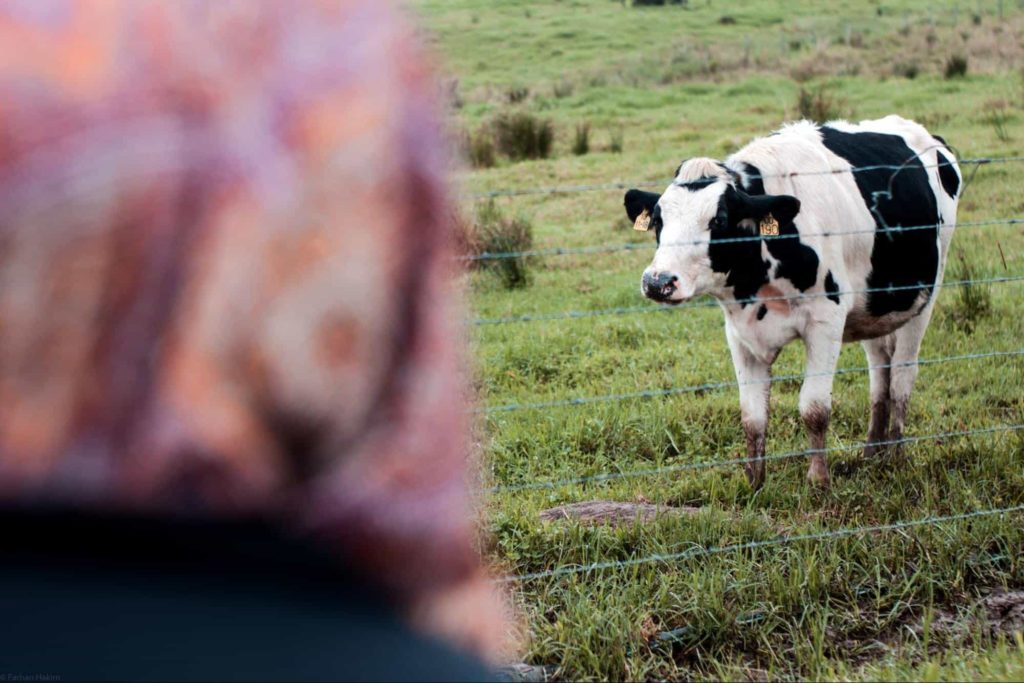 One of the most notable destinations in Kundasang is the Desa Cattle Dairy Farm, known as the "Little New Zealand" because of how it is likened to the countryside of New Zealand, its cool air, and foggy environment.
The farm is a sustainable Agro-tourism business that is also famous for its annual milk production and other high-quality products like cheese, yogurt, and even gelato ice cream.
Here, you will be able to experience feeding calves and goats and observe their milk processing. Of course, you should not forget to have a sip of their delicious milk!
Mount Kinabalu and Kinabalu Park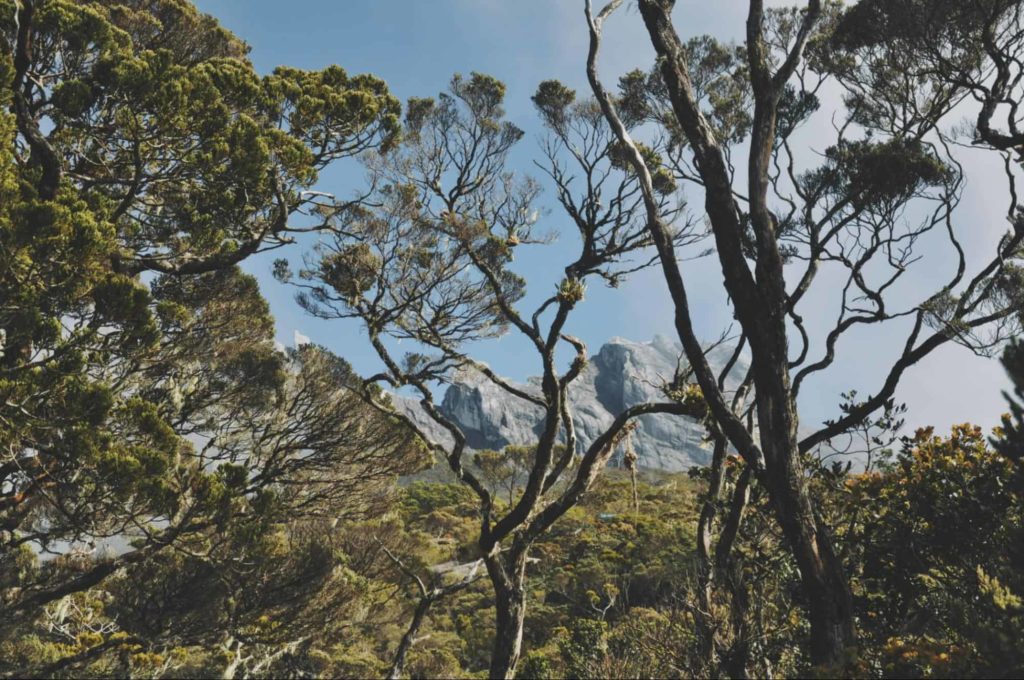 Visiting Mount Kinabalu, or taking a peek at this magnificent mountain, is a must on your to-do list in Sabah. The gateway for the climb to Mount Kinabalu is the Kinabalu Park Headquarters, where you will need to register and pay the entrance fee.
Kinabalu Park is easily accessible if you are coming from Kundasang. It is another popular destination in Sabah as it is the first World Heritage Site declared by UNESCO in Malaysia.
The national park protects thousands of species of wildlife and plant life and is the tallest mountain in the country.
If you cannot climb Mount Kinabalu, you can still do plenty of activities at Kinabalu Park. Some popular options are: hiking in the foothills, trekking in the forest or guided trails, and playing golf with the striking backdrop of mountain pinnacles at the Kinabalu Golf Course.

Poring Hot Springs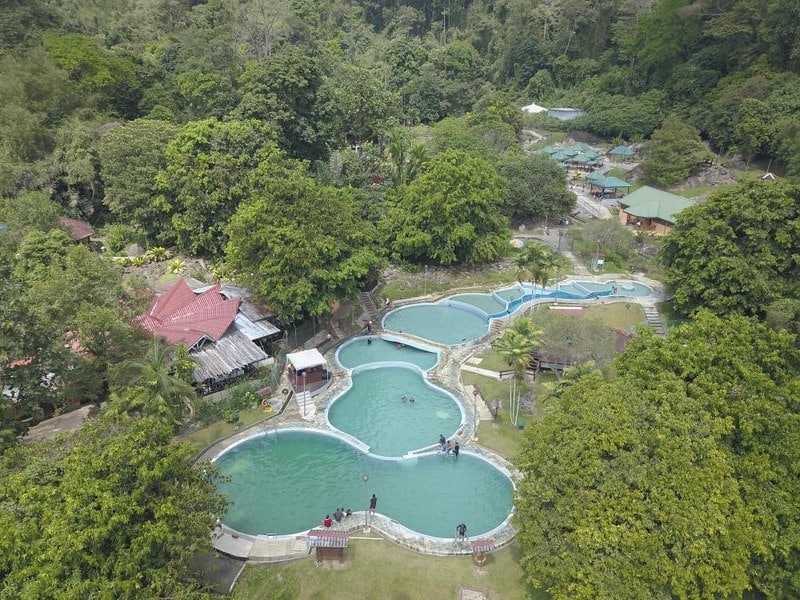 Poring Hot Springs is a spectacular natural landmark you will need to see.
It is a famous spot to visit for mountaineers after taking the 2-day climb to Mount Kinabalu because its natural sulphuric pools help relax muscles that ache. In addition, it is where travelers rest their weary muscles to recover after the hike.
However, you should still visit this place even if you did not hike to the mountain's peak.
Aside from the hot springs, there are other attractions in Poring Hot Springs, like canopy walk, butterfly park, and spa-like amenities. This place is a good spot to relax during your Sabah trip.
What to See in Sepilok
Sepilok may be just a small town in Sabah, but it is not short of attractions you need to visit. It is a haven for wildlife enthusiasts as it is home to many wildlife centers.
Some of the most famous tourist destinations here are the following reserves.
Sepilok Orangutan Rehabilitation Centre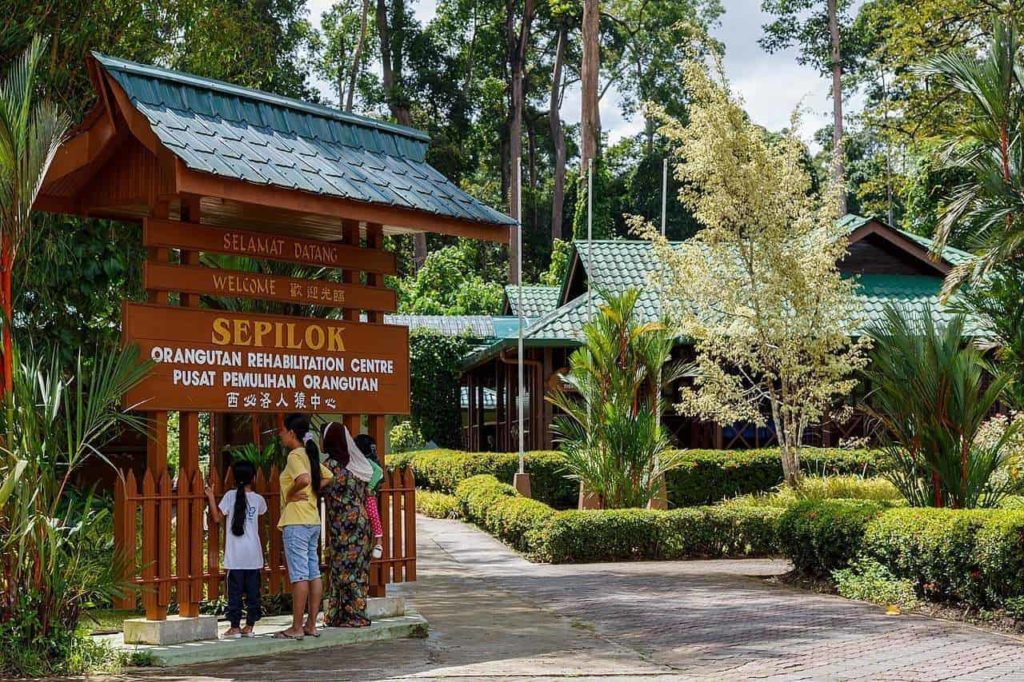 One that you should not skip in Sepilok is the Sepilok Orangutan Rehabilitation Centre, where you can see orangutans that live independently.
Before it gradually became a famous and important sanctuary for the said species, it was originally established as a rehabilitation for orphaned and injured orangutans. Adults are paired with babies, which learn to climb, build nests, and look for food.
The perfect time to visit this place is during the afternoon feeding session to avoid huge crowds. However, hands-on contact with the orangutans is not allowed in their best interest.
Bornean Sun Bear Conservation Centre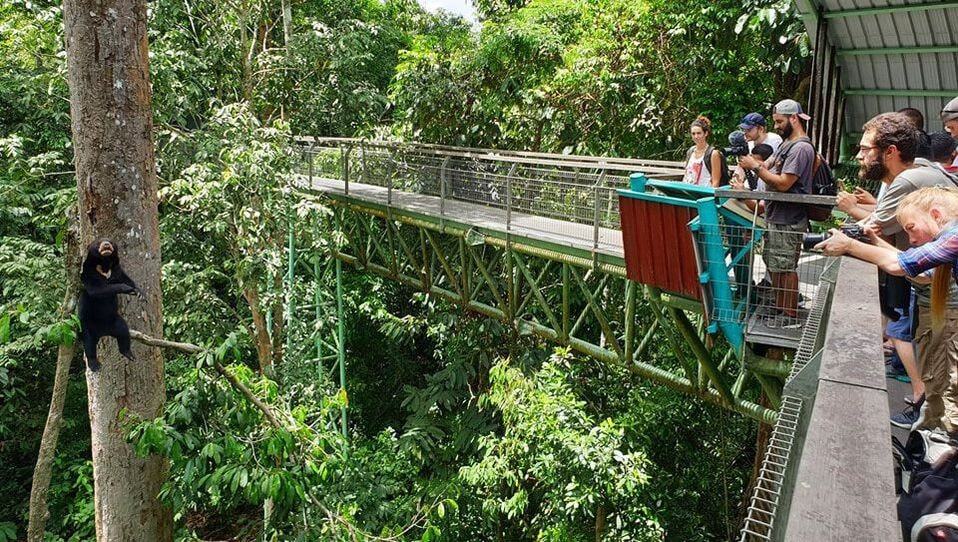 The Bornean Sun Bear Conservation Centre is just right next to the Sepilok Orangutan Rehabilitation Centre, so you can easily jump from one place to another.
This reserve is the only conservation center in the world for sun bears, which are the smallest bears on the planet. It provides rehabilitation and care to sun bears that were rescued from exploitation.
It was only in 2014 that it opened its doors to visitors to educate people about these exquisite creatures.
Rainforest Discovery Centre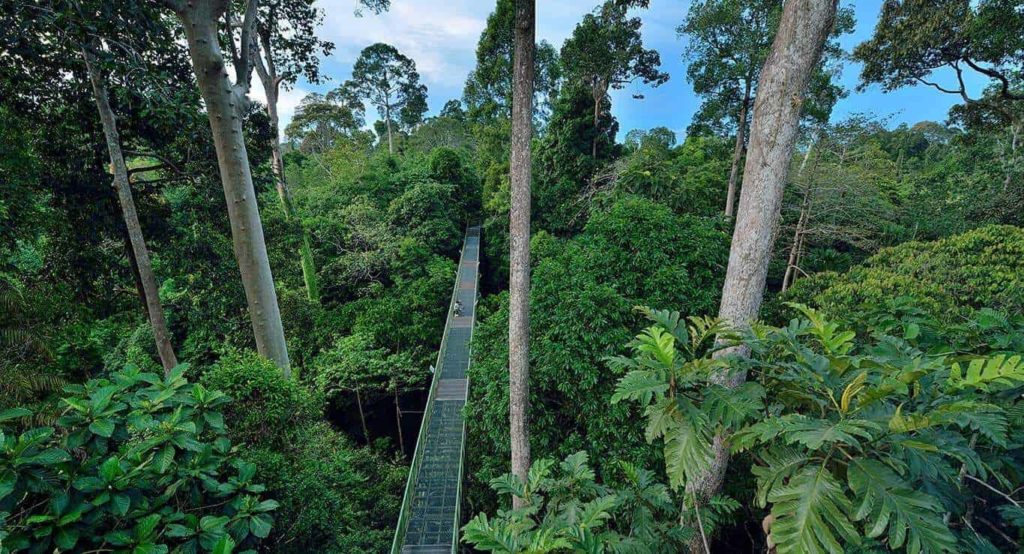 Just 5 minutes from both the Sepilok Orangutan Rehabilitation Centre and Bornean Sun Bear Conservation Centre is the Rainforest Discovery Centre.
It is a haven for nature lovers because of its Plant Discovery Garden, rainforest walk, and canopy walk. Its Kabili-Sepilok Forest Reserve is also home to a myriad of plant species.
It also offers guided night walks where you can fully appreciate the rainforest.
Additionally, it is an excellent bird-watching spot. You will also see flying squirrels during the canopy walk, for which they allow visitors to stay until 7 pm.
What to See in Sandakan
When you are in Sandakan, you should explore the islands near the city and discover marine life here, and there is no better place to do it other than these two destinations.
Pulau Lankayan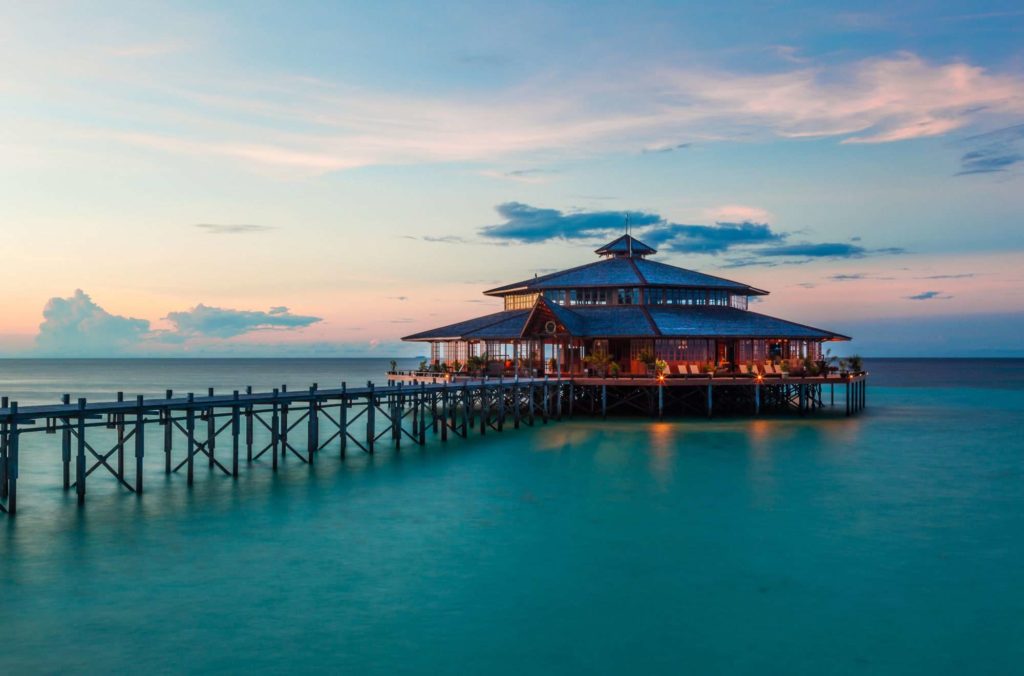 When you are in Pulau Lankayan or Lankayan Island, you are in for a great submarine show, and you will also give yourself a luxurious trip that many can compare to the Maldives. In the middle of your Sabah trip, you surely deserve to relax on its stunning beach.
It is a favorite destination for water activities like sea kayaking, windsurfing, snorkeling, and diving in its deep waters. Here you will get acquainted with hawksbill and green turtles that take a trip on the shore.
Turtle Islands Park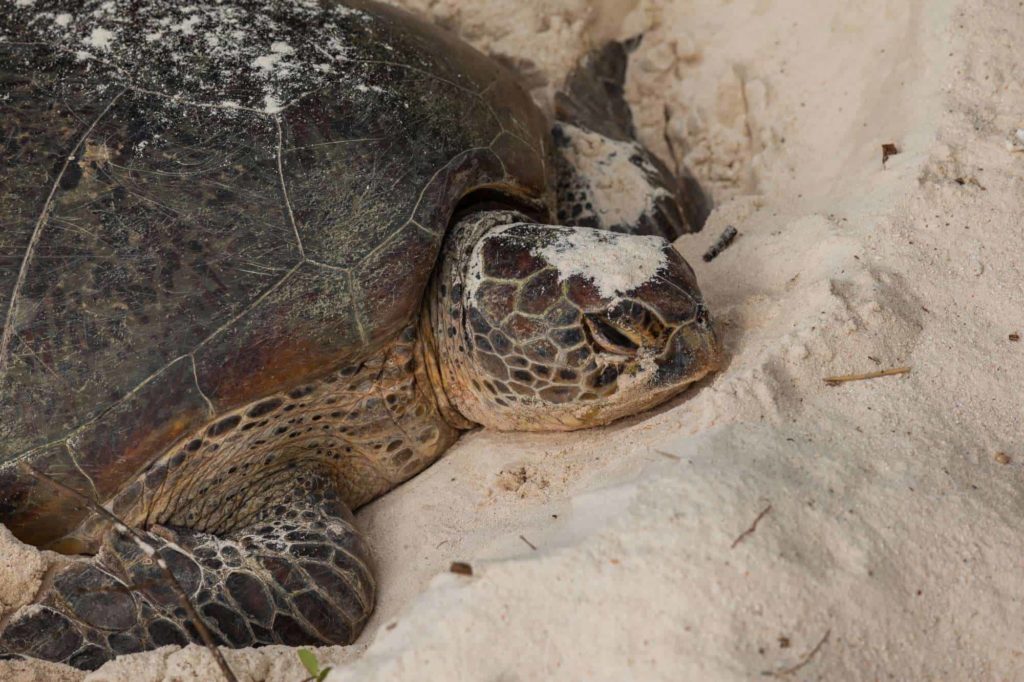 Turtle Island is known as an overnight destination because it is during dusk when the turtle landings occur in its massive turtle reserve, where turtles lay eggs.
Some rangers will guide you during turtle landings and witness them laying eggs. Afterward, the rangers will place the eggs in the hatchery. Baby turtles are also released into the sea.
There are daytime activities you can do here, too. You can go snorkeling, diving, or just simply sunbathe.
Travelers could also join the turtle nest adoption program, wherein they will receive a certificate of adoption with the name of the turtle and updates on the nest development.
What to See in Lahad Datu
Another destination that is prominent for its wildlife centers is Lahad Datu. Your trip down here will not be wasted if you go to these places.
Danum Valley Conservation Area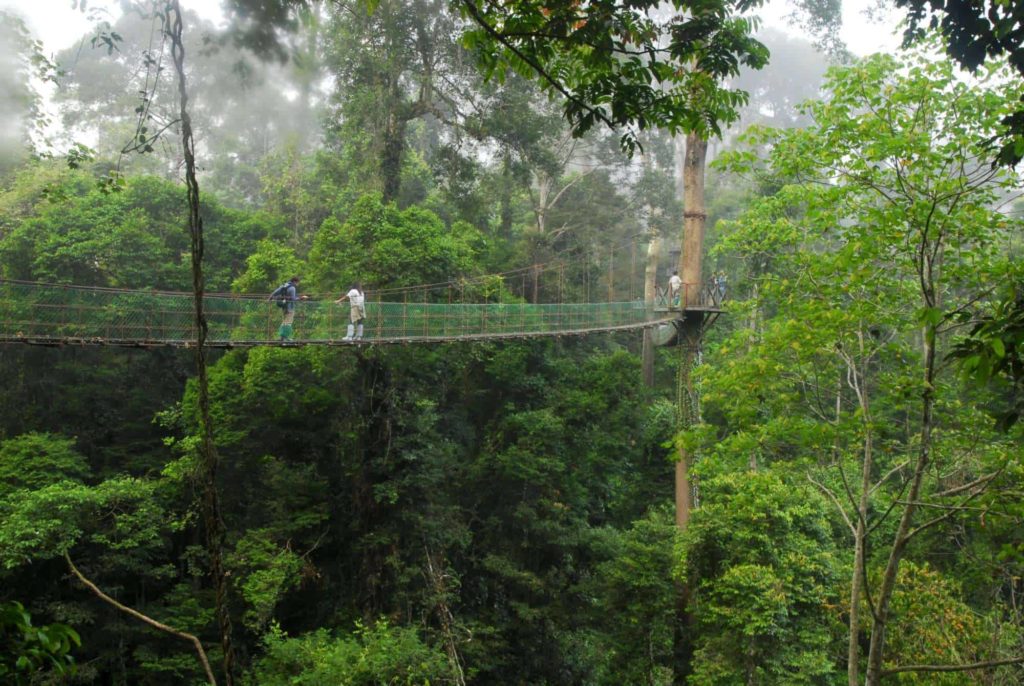 A distinguished reserve, Danum Valley Conservation Area offers the ultimate jungle experience brought by its biodiversity.
It is the top destination where one can enjoy the wilderness because of its 130-million-year-old rainforest and its world-renowned conservation facilities. Its surroundings remain to be pristine as it is a protected area.
You will also get the chance to see orangutans and pygmy elephants here. There are also guided jungle trails, canopy walks, and night safaris available here.
Tabin Wildlife Reserve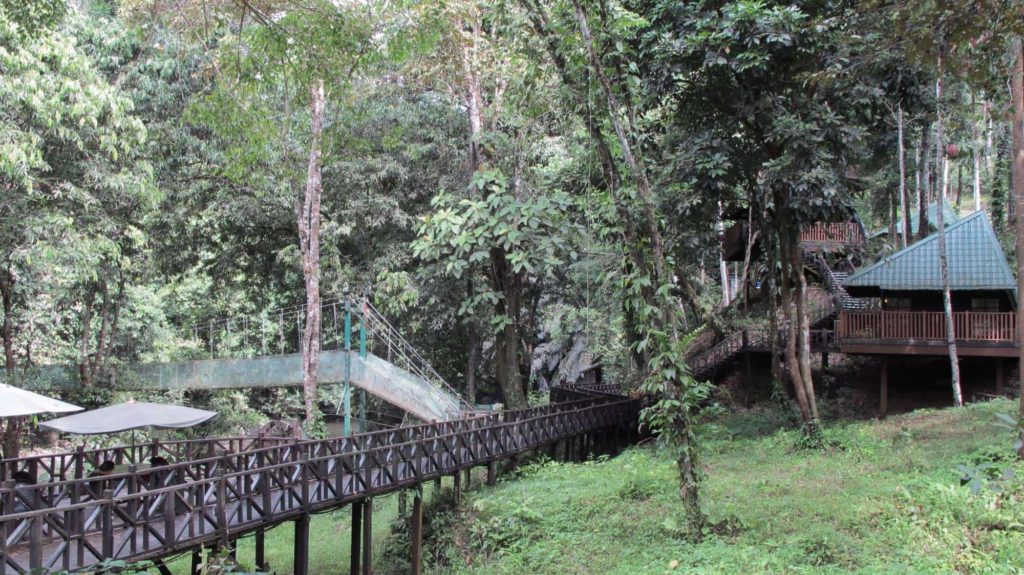 When in Sabah, you should take the chance to go to its largest wildlife reserve, the Tabin Wildlife Reserve, a remarkable destination for environment lovers.
Visitors to its lowland rainforest can find here a plethora of tropical and medicinal plants.
It is also home to a large number of species of animals, most of which are endangered, so the reserve has also become a breeding sanctuary for protected and exotic wildlife and birdlife.
Another attraction in this reserve is the mud volcano, the size of a football field which captivates wildlife because it acts as a mineral salt lick. There is an observation tower nearby where travelers can also go wildlife spotting.
What to See in Semporna
Semporna is a magnificent site for diving and island hopping. Among the sights you should see to end your Sabah tour are the following destinations:
Sipadan Island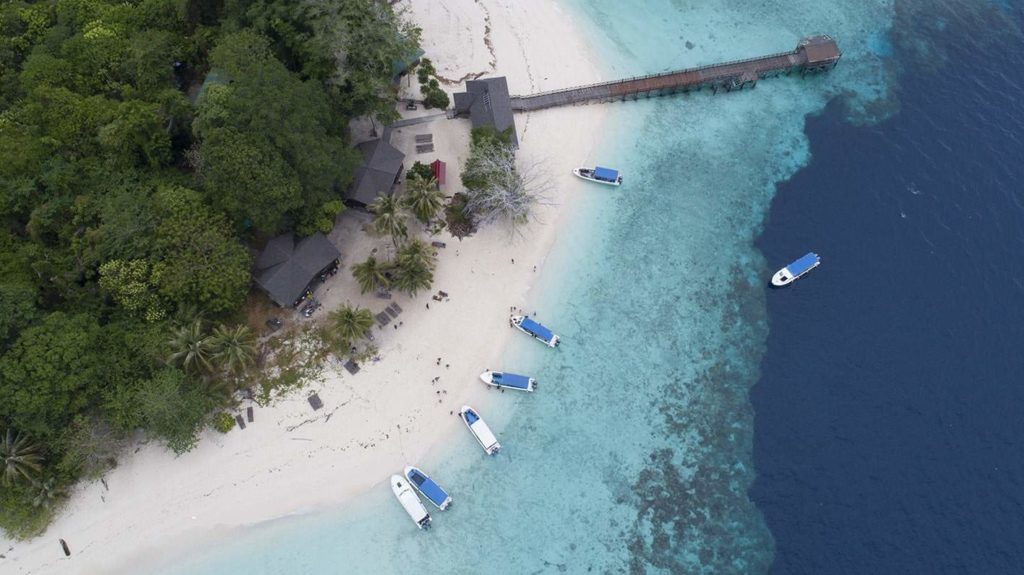 Sipadan Island is a world-acclaimed diving site that locals and foreign visitors flock to, as it frequently appears in the top lists of diving sites.
It is no surprise because of its pine-green water and its vertical topography. This tropical paradise is a protected area with a marine park, white beaches, and jungles that add charm to the island.
Snorkeling is another famous activity here because you can interact and see an array of marine creatures like parrotfish, sea turtles, and white-tipped reef sharks.
Tun Sakaran Marine Park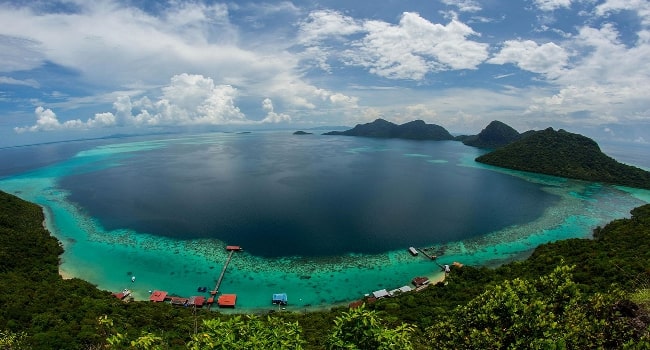 In ending your trip to Sabah, you can opt to relax at the Tun Sakaran Marine Park, also called Semporna Islands Park. You will enjoy its scenery and biodiversity of mangroves, seagrasses, and coral reefs.
It is considered to have the biggest protected coral reef colony in the country, so snorkeling is an activity you should try here.
Moreover, it is also possible to go island hopping in this marine park because it covers eight small islands where you can also try out various activities like hiking, scuba diving, or birdwatching.
Getting To and Around Sabah
The easiest way to get to Sabah is by arriving at Kota Kinabalu by plane, the most commonly used transportation method.
Public and private transportations are available and possible because of good infrastructure when exploring the state. However, covering different towns and cities within seven days may be exhausting, especially if it is your first time visiting Sabah.
By Air
If you want to save time during your trip to Sabah, you can fly from one major point to another if a flight is available. This route is possible in major towns with airports that have domestic flights.
This option is the quickest, but it can also get expensive. However, be keen for budget-friendly flights so you can quickly book one.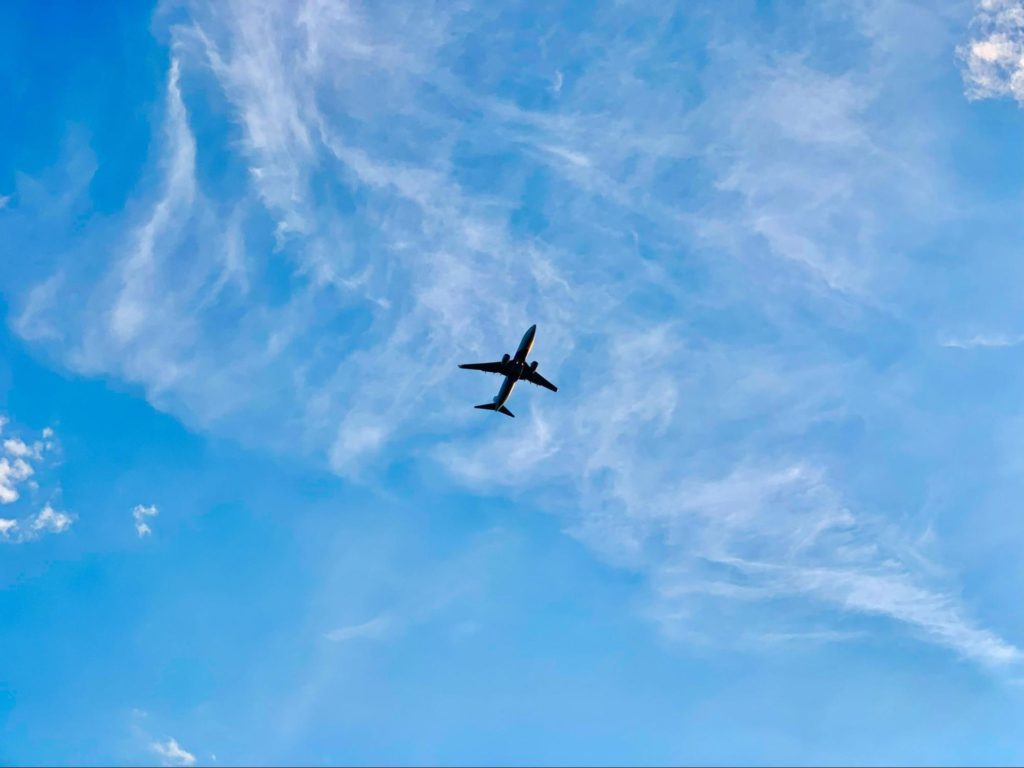 By Bus
If you want to experience Sabah fully, consider taking the bus when going to your next destination. It is an economical choice and recommended if you are not keen on time.
Buses can be easily accessed in significant cities. However, the journey between cities or towns may be long as it can take between 8 to 12 hours, so you should either get on early bus schedules or night buses to be able to rest before your exploration.
By Car
Hailing a taxi, hiring a private driver, or renting a private vehicle are possible choices in Sabah.
These are options you should consider if you want to get to your next stop quickly or if you want to reach remote locations in a short time, but they could get expensive, especially if you travel across the states.
You can look for car rentals available near the Kota Kinabalu airport.
Meanwhile, if you want to hail a cab, look for vehicles with the words "Teksi," "Teksi Bermeter," or "Kereta Sewa." You can also request the hotel you are staying in to arrange a ride for you.
There are also local e-hailing services in Sabah, but you will have to download apps on your phone. Grab Car is a good option because it is also available in all cities.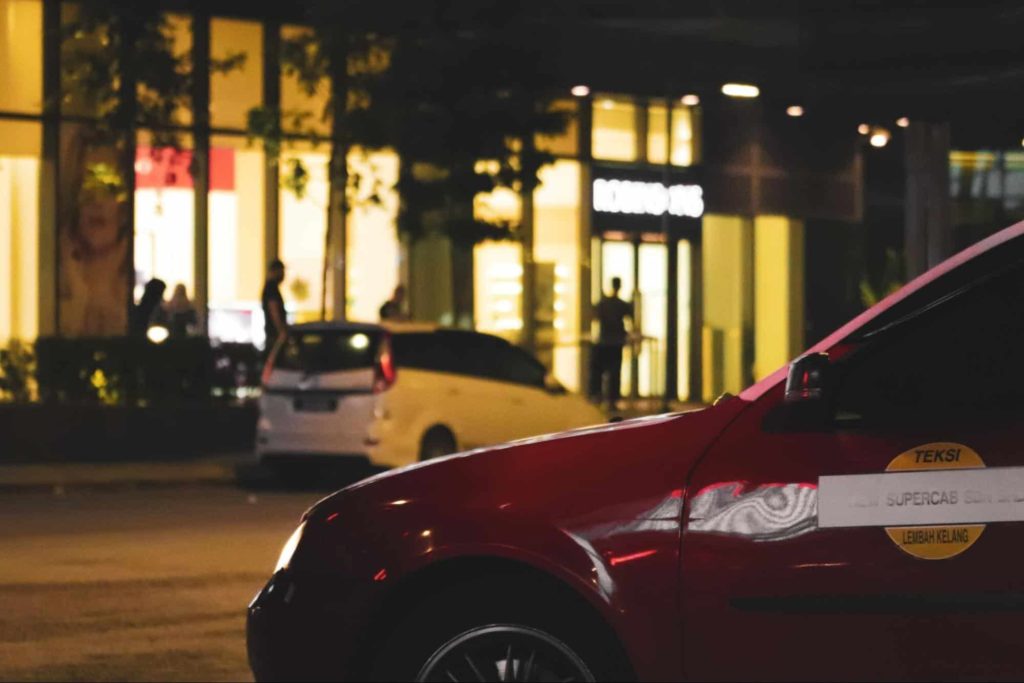 Other Modes of Transportation
Taking boat rides is possible if you want to reach islands, especially in Kota Kinabalu and Semporna, where there are boat terminals. For instance, Jesselton Point is a boat terminal available in Kota Kinabalu, while a long jetty is accessible in Semporna.
Meanwhile, you can also take train rides, but routes are limited. Therefore, you should check the train schedule before choosing this option.
Hitchhiking could be a fun and memorable way to explore Sabah because you will share rides and stories with locals, but it is a bit risky.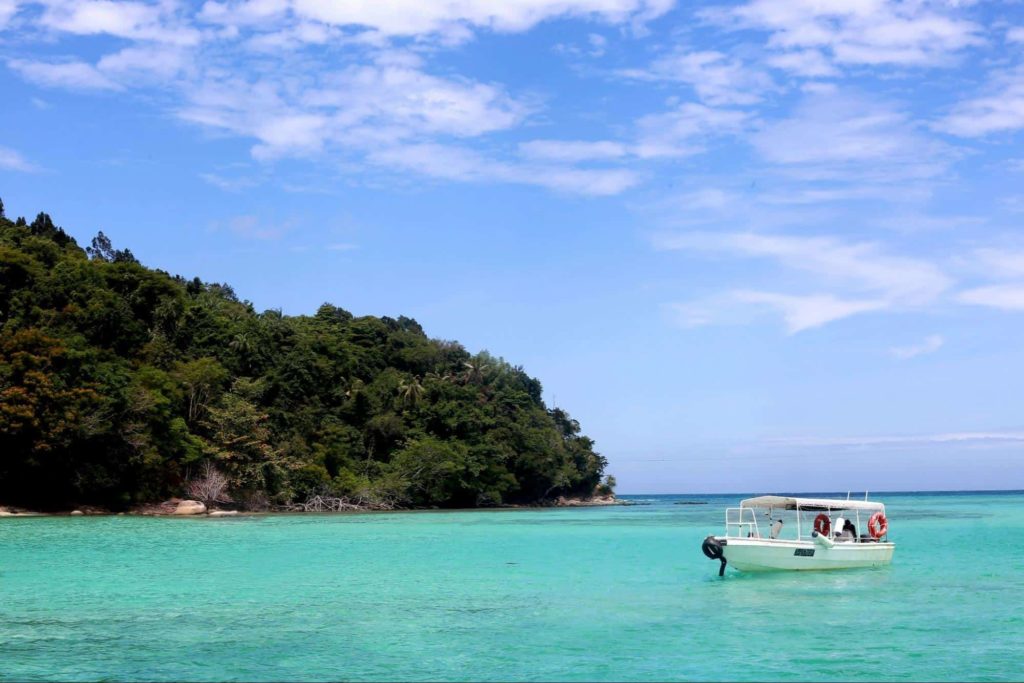 What should you pack for your trip to Sabah?
Like any other week-long trip, you should be able to bring the essential items in your luggage that will also make your trip seamless.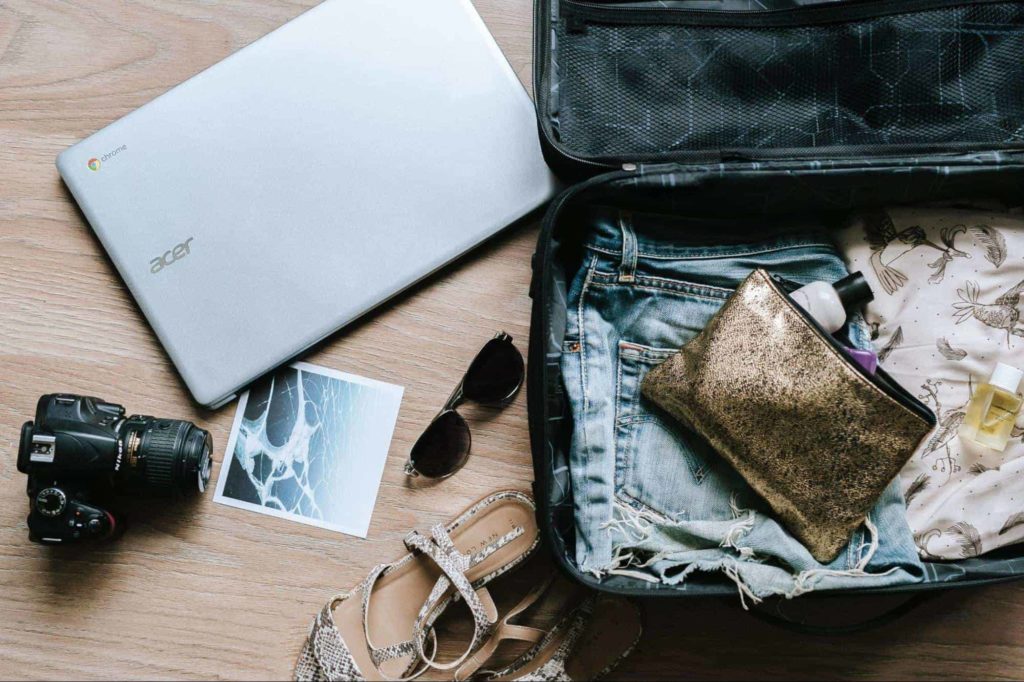 Clothing and Footwear
Because of the humid weather in Sabah, you should pack loose and comfortable clothes. Also, include a raincoat if you use one during rainy days, or you can pack an umbrella because of the unpredictable scattered rains in the state.
If you are going to Kundasang or other higher altitudes, prepare a sweater and warm clothing to bring with you because of the cold temperatures. Bring appropriate swimwear if you plan to take a dip on the beaches.
Moreover, as you will also walk a lot and even hike, it is vital to wear comfortable shoes.
Leech socks will also come in handy, so you will not have to buy one when you land in Sabah. This is because of the number of leeches you will encounter in the jungles and even in wildlife centers like Danum Valley Conservation Area and Tabin Wildlife Reserve.
Essential Items
A mosquito or bug repellent is essential to avoid getting bitten by insects, especially mosquitos.
Make sure that you also have with you your medication and a basic first aid kit in case of an emergency.
You should also bring your hygiene kit so you will not worry about your supply when going from one place to another.
Other Equipment
Having a pair of binoculars will allow you to take a closer look at the wonders of Sabah, particularly when you hike on the trails and during wildlife spotting.
Furthermore, if you have your own hiking, scuba diving, or snorkeling equipment, you should also pack them to bring with you on your trip because these might not be available for rent in some places where you can do these activities.
Lastly, bring a water bottle that you can refill liquid with because it is essential to keep yourself hydrated during your entire trip.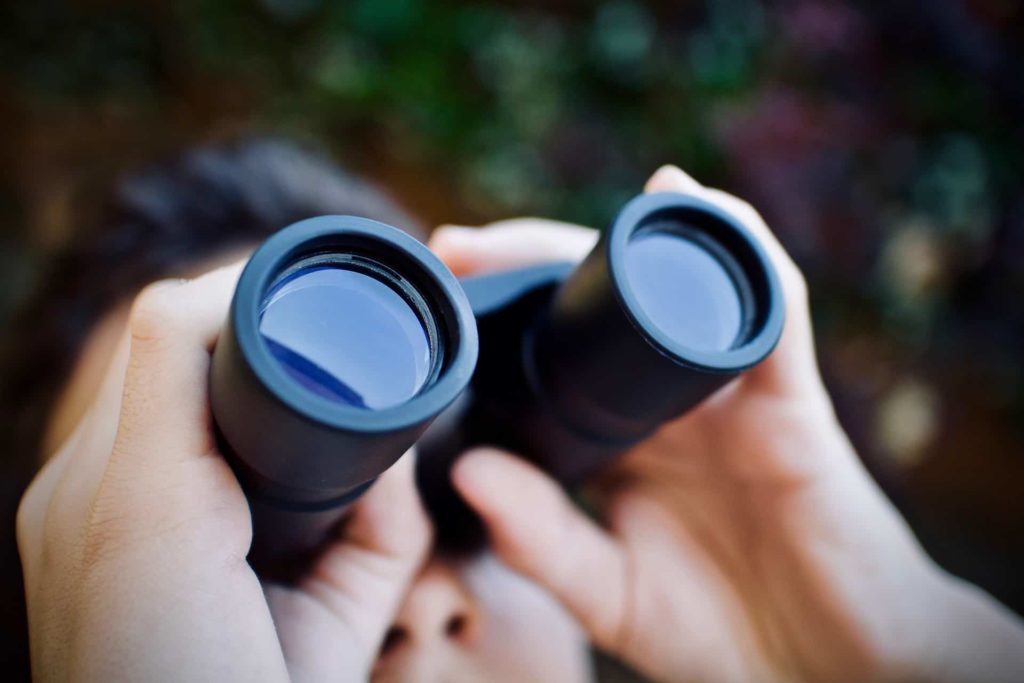 Accommodations in Sabah
Since Sabah has become a top tourist destination in Malaysia, there are now plenty of accommodations in several major cities, which cater to whether you are on a budget or looking for a luxury place.
Here is a list of places you can stay per location if you follow the suggested itinerary.
Kota Kinabalu: Shangri-La Tanjung Aru Resort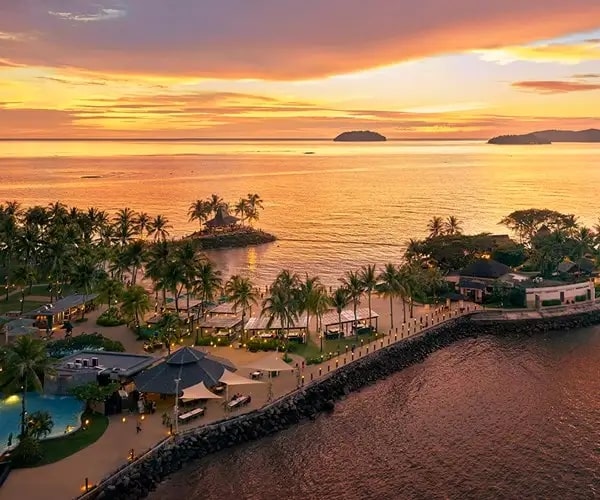 Shangri-La Tanjung Aru Resort is located just 10 minutes from the airport in Kota Kinabalu, so traveling to the resort will be easy.
It is a great choice where you can rest and unwind upon arriving in Sabah after a long-haul flight because of its rooms with amazing views and amenities, which is why it deserves to be a 5-star luxury resort.
Additionally, it has a private spa where you can relax and get a massage or try out water sports activities within its vicinity. You will also get a taste of various exquisite cuisine in the six dining options in the resort.
Kota Kinabalu: Grandis Hotel and Resort

Grandis Hotel and Resort is an affordable accommodation in Kota Kinabalu, and the rates here are some of the best you could find in the city. It also offers rooms with ocean views despite being located in the midst of the city.
Because of its location, it is a good choice for city lovers and for those who would want to explore the city instead of islands and beaches.
Kudat: Kudat Riviera Exclusive Beach Villas
Kudat Riviera Exclusive Beach Villas is the perfect luxurious option for when you stay in Kudat.
It is a nice escape from the bustling city because this resort villa is a serene place where you can kick back and relax in its comfortable amenities, which include beach access and sun loungers.
It also offers shuttle services to the airport, so you do not have to worry about transportation.
Kudat: Dreamland Beach Holiday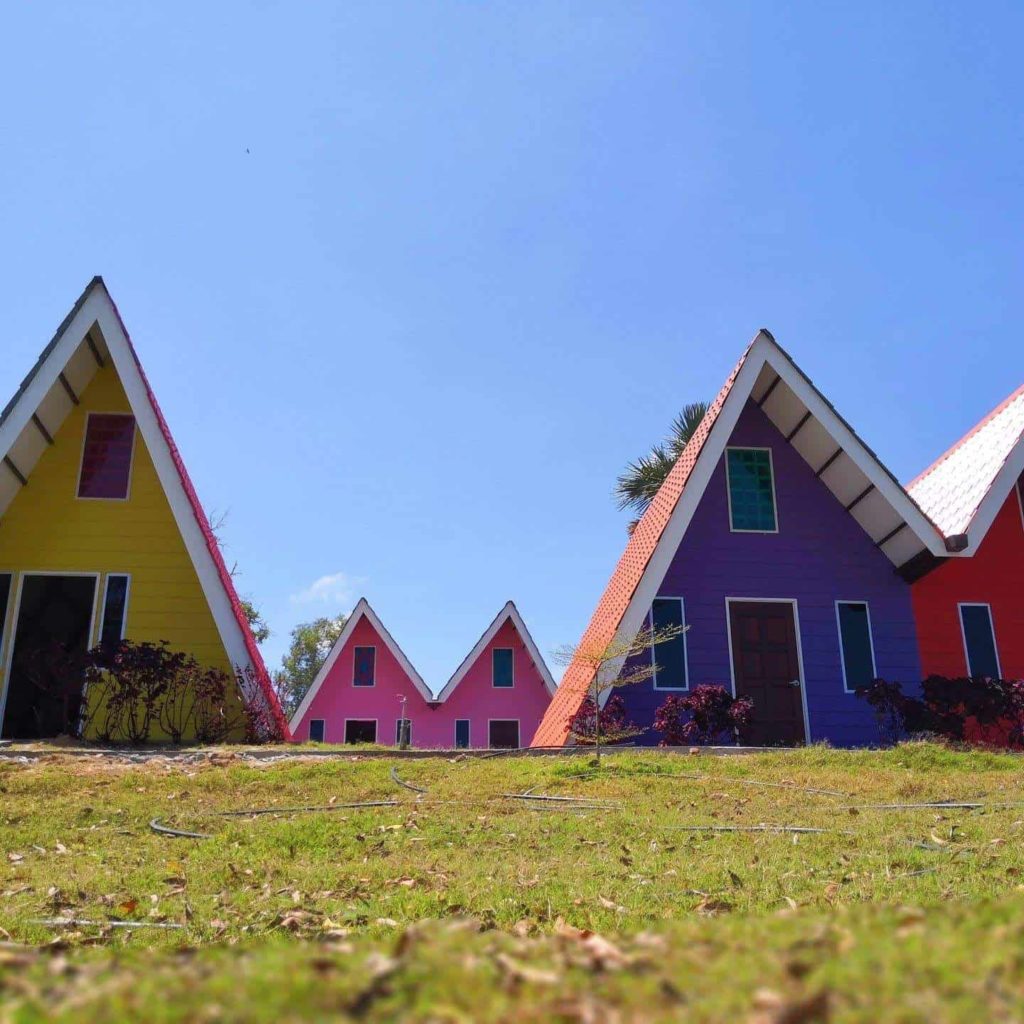 The Dreamland Beach Holiday provides a unique experience for those who visit here because of the designs of the suites and the quality of the amenities it provides.
Because of its strategic location, other attractions in Kudat are easily accessible. However, it might be difficult to go to its location because of the roads leading to the accommodations, especially if you are bringing a private vehicle.
Kundasang: Sutera Sanctuary Lodges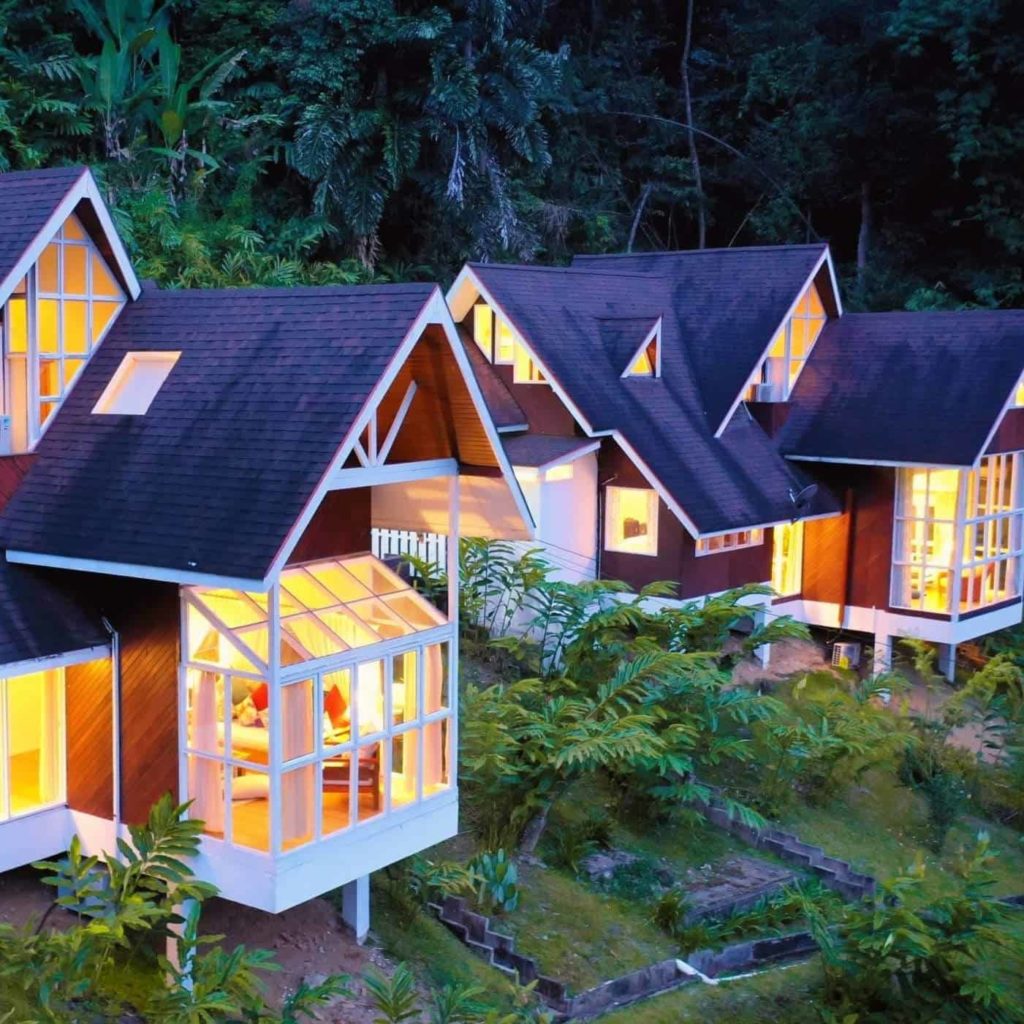 Sutera Sanctuary Lodges is located in Kinabalu Park, which may be convenient if you visit the said park or Mount Kinabalu. However, if you are planning to explore other parts of Kundasang, it may not be a good fit for you.
It is a luxurious option recommended if you are going on a trip in groups or if you are traveling with your family because most of the lodges here cater to at least four guests, while some are for two guests.
Kundasang: Celyn Resort Kinabalu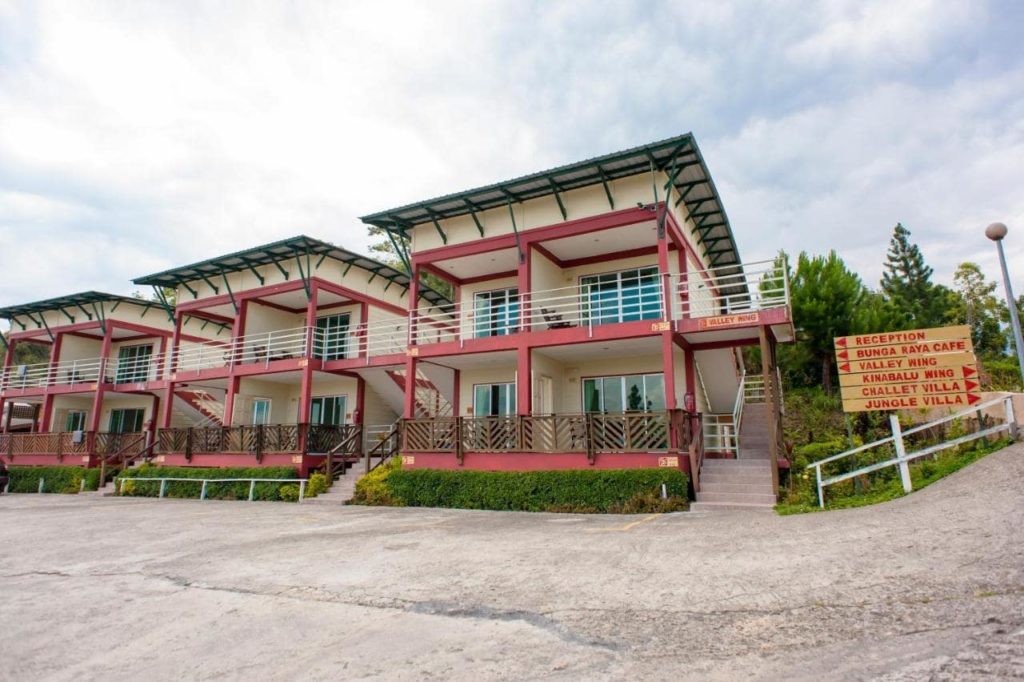 You will feel pampered with the comfort that Celyn Resort Kinabalu provides with its amenities and room facilities at a mid-range budget.
It is a family-friendly accommodation that provides rooms for families or couples, so it might be expensive if you are a solo traveler.
This is also a good choice if you will visit the Desa Cattle Dairy Farm and even Mount Kinabalu because these attractions are near the vicinity of the hotel.
Sandakan: Nature Lodge Sepilok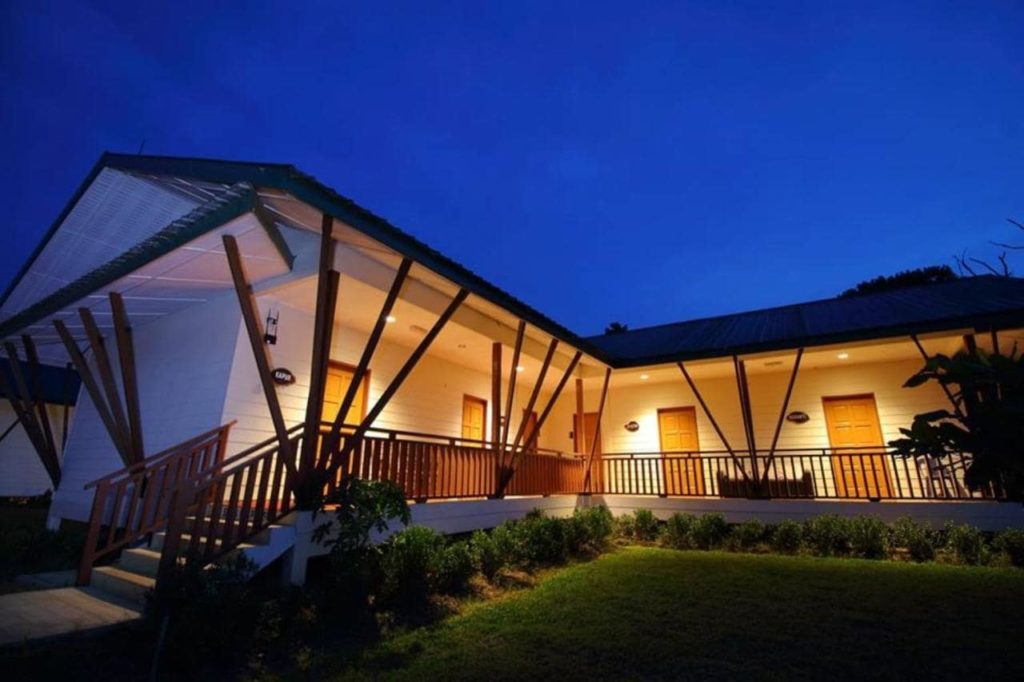 Nature Lodge Sepilok is also located near different attractions in Sandakan, even the islands you will be able to visit.
It provides cheap accommodations in Sandakan; however, these options are shared dormitory rooms. It is a good option if you will be staying here only for a night or two and you are on a budget.
Although the rooms are cheap, the facilities in the suites and chattels, as well as the lodge amenities, are nice and kept clean.
Sandakan: Lankayan Island Dive Resort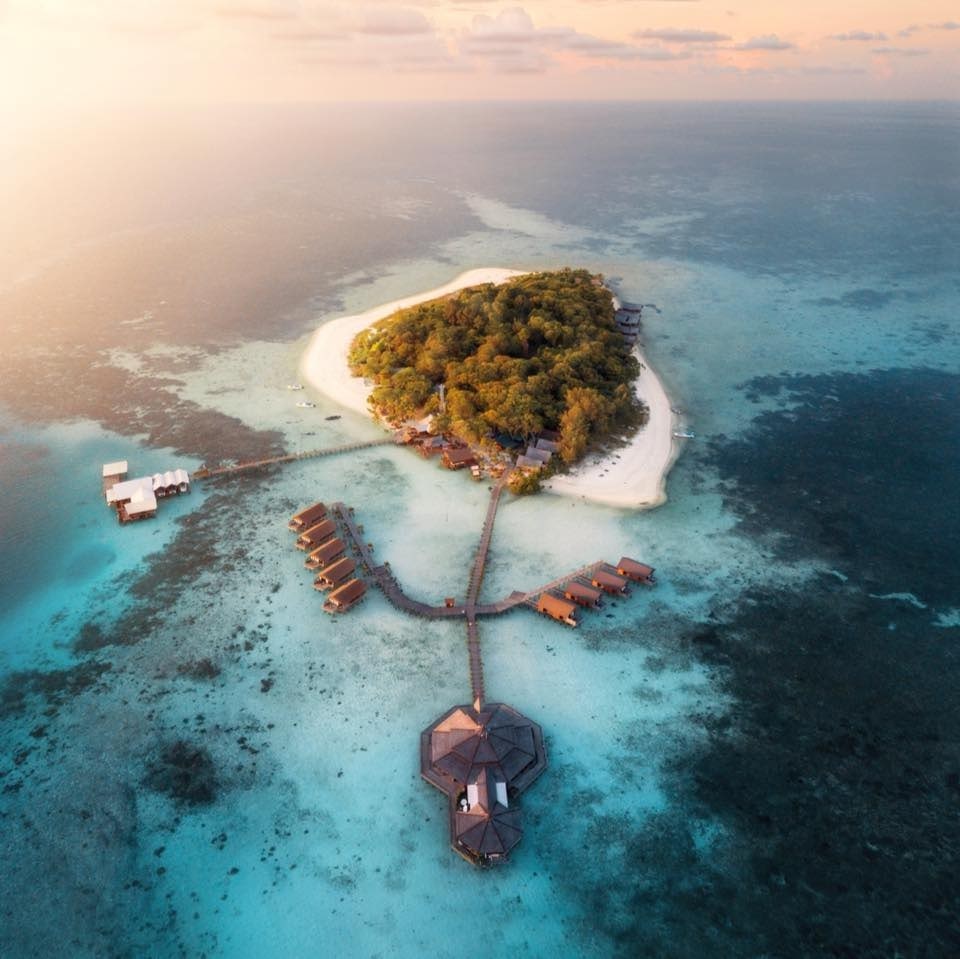 The Lankayan Island Dive Resort is a good accommodation if you will be visiting Pulau Lankayan. You will enjoy watching the sunset in the rooms with an ocean view.
It is a beautiful location where you can relax after a weary day. The rooms are equipped with facilities like coffee and tea makers, as well as hot baths and mini-refrigerators.
Your stay here will also be peaceful because you will be staying on a remote and secluded island that is not too crowded.
Lahad Datu: My Inn Hotel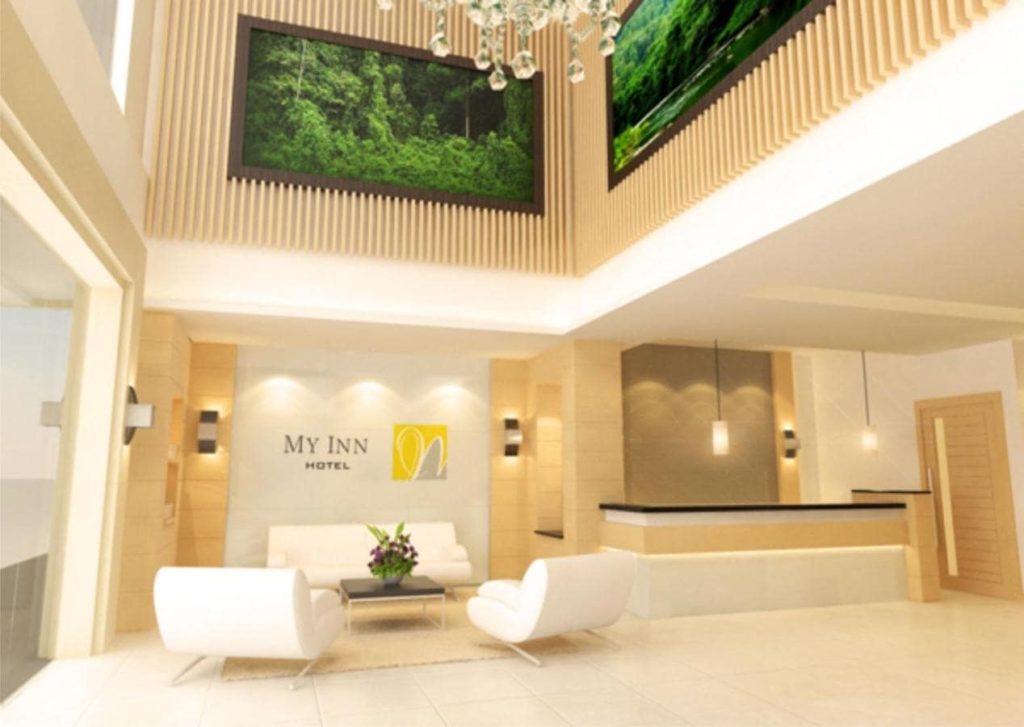 My Inn Hotel is a pleasant place to stay in Lahad Datu even if you will only be here for a night. Many solo travelers rent a room here, but it can cater to groups and families. 
The rooms here have city views and are equipped with personal safes and air conditioning. However, it is located a bit far from the town center so it may be hard to access shops and restaurants.
No need to worry about dining options since it has an in-house restaurant.
Semporna: Seafest Hotel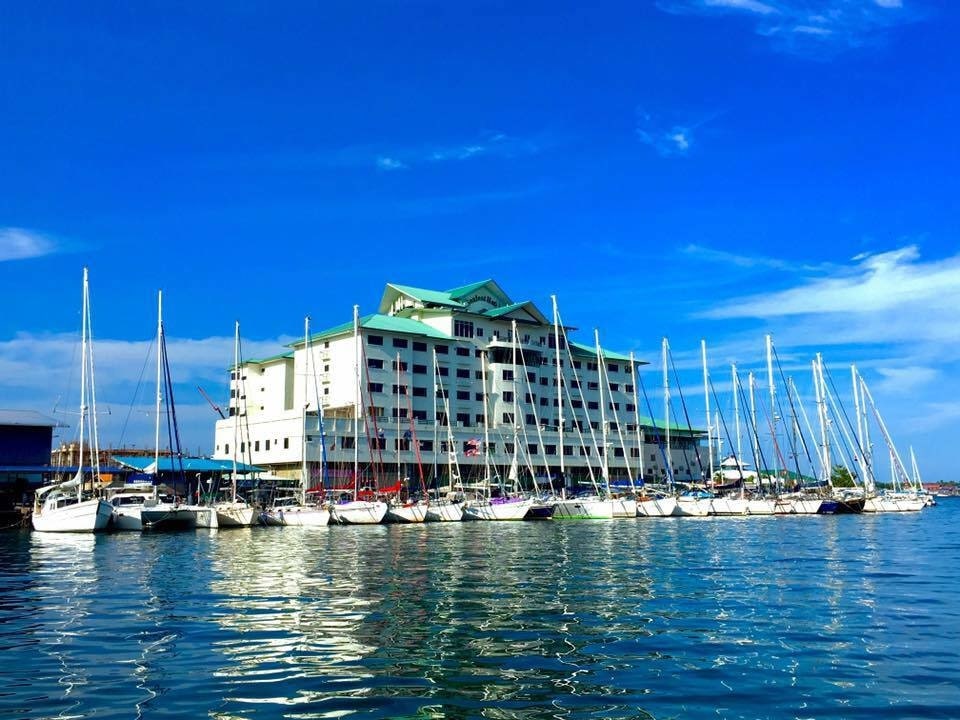 Seafest Hotel is a nice place to recharge towards the end of your Sabah trip. Exhausted travelers can relax in its outdoor pool, spa, and sauna.
This hotel is known for being close to attractions in Semporna and several amazing restaurants, especially those that offer seafood. Guests can also enjoy the free breakfast buffet that this hotel offers, as well as the sea view from their room.
Semporna: Ozzy Lodge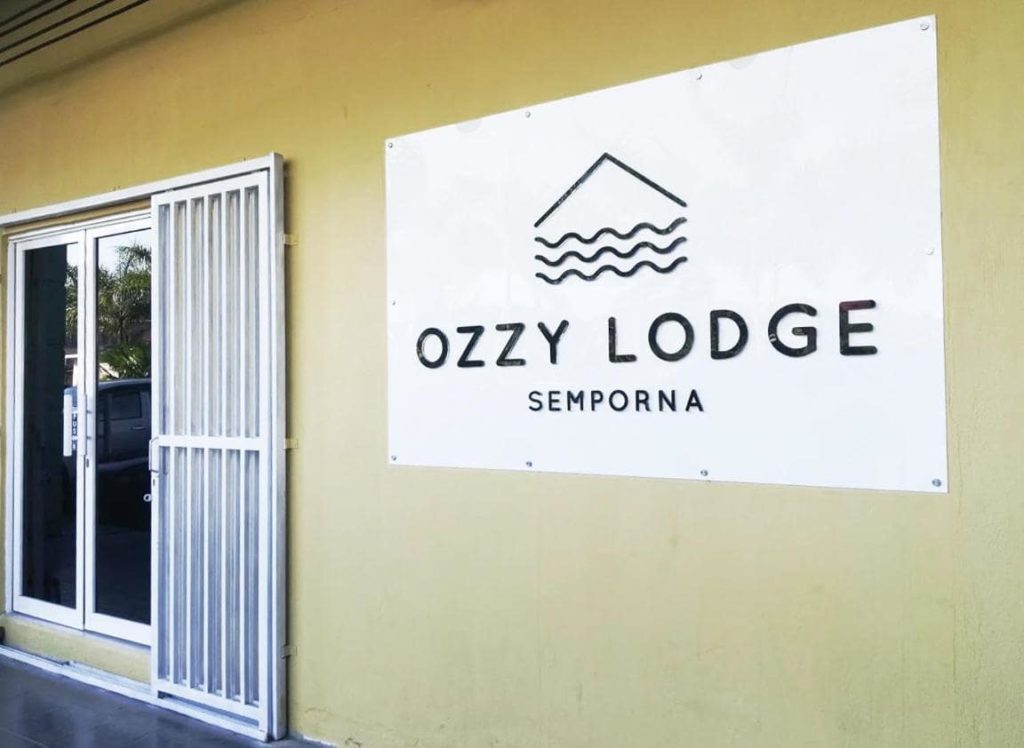 Ozzy Lodge is near the harbor and far from the town center, which makes it a serene place to stay for your last day in Sabah because of its cozy accommodations. All the rooms here are also equipped with air conditioning and come with a private bathroom. 
Moreover, it provides a ticketing service to help you book reservations and tickets for tours and entertainment. You might even be able to score cheap island-hopping tours here.
Tips for Your Trip to Sabah
To fully prepare you for your Sabah tour, here are a few tips and reminders that will make your trip stress-free, no matter how many days you stay in Sabah.
Do not miss out on the local cuisine.
Sabah has an abundance of delicacies you should try. Explore the local dishes not in overpriced restaurants but in local food stalls where you can have a full taste of their scrumptious cuisine.
Some of the signature food that you should try are the following:
Roti canai (traditional bread that comes with dips)
Laksa
Satay
Tuaran mee (fried noodles)
Soto (Malay noodle soup)
Hinava (fish salad)
Ngiu chap (beef noodle)
Sang yuk mee (pork noodle)
Seafood is also a must-eat in Sabah because of how fresh they are.
Secure permits ahead of time.
If you are planning to go on hiking, scuba diving, or snorkeling in Sabah, you should secure permits before your trip or early on in your tour.
Most places that offer these activities require permits. There are even some, like Sipadan Island and Mount Kinabalu, that release only a limited number of permits per day, and they run out fast.
If you do not want to miss out on these, inquire at the destination where you want to try out the said activities and try securing a permit prior to your trip to Sabah.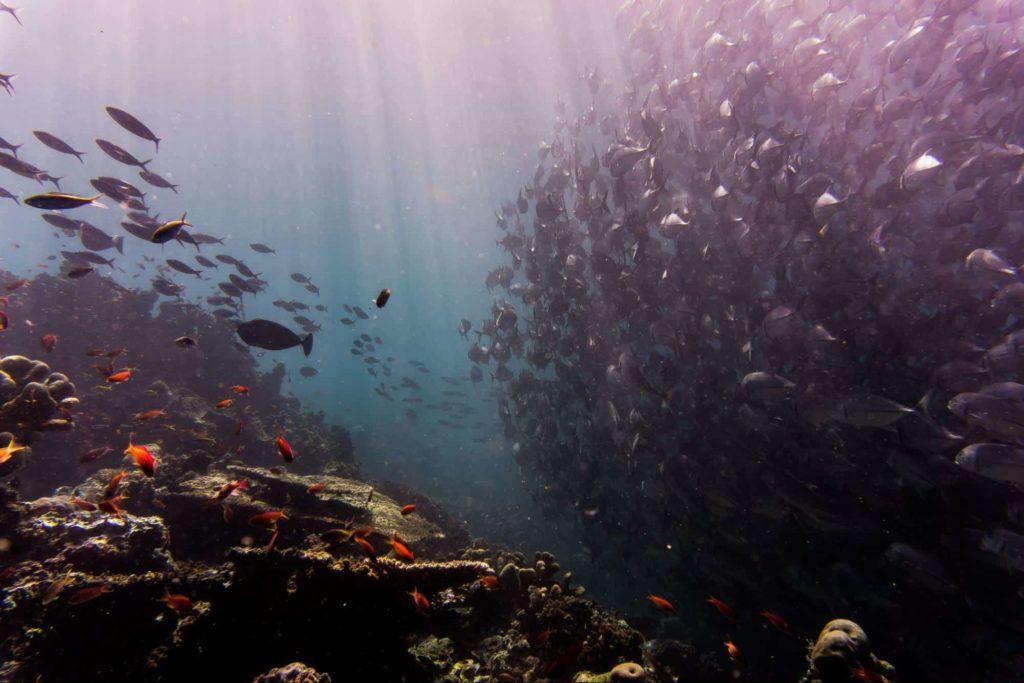 Inquire if equipment can be rented.
For activities that require equipment, like hiking, scuba diving, and snorkeling, you may want to bring your own when you go to Sabah.
However, if you want to lessen your baggage load and make room for other items, you should inquire at your destination before your trip if you can rent the gears you need. This is because some of the attractions in the state do not provide rentals.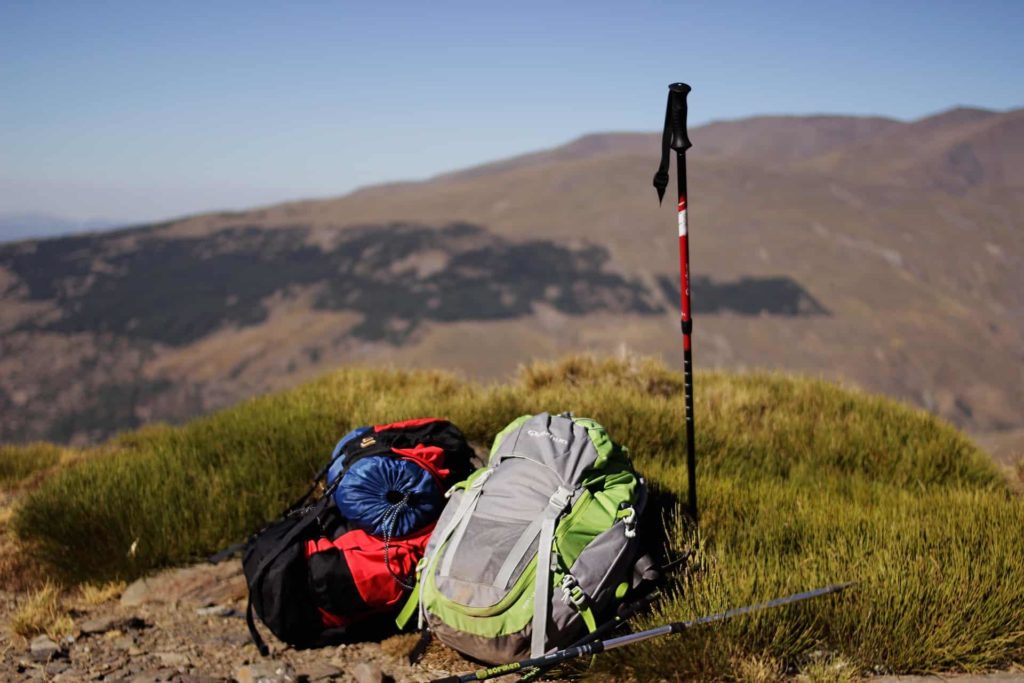 Research about malaria and how to prevent it.
Malaria risk is low in Sabah, but there are high-risk locations around it. This is why you must be prepared for malaria and be familiar with it.
You must add an antimalarial medication in your baggage, long sleeves, long pants, and insect repellent that you can apply when in Sabah. These items also help to protect you from dengue fever.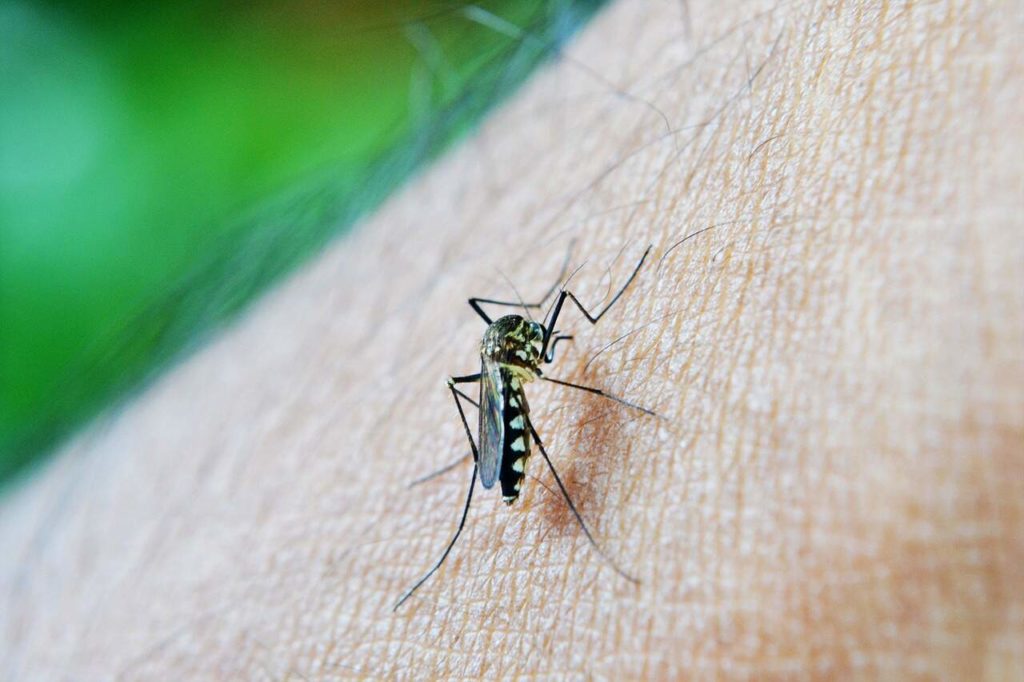 Travel with your group of friends or family.
Skipping from one town or city to another may be expensive if you are traveling by yourself, especially when finding accommodations.
You will most probably save a lot if you travel with your friends or family, so you can split the expenses during your trip for transportation and lodging.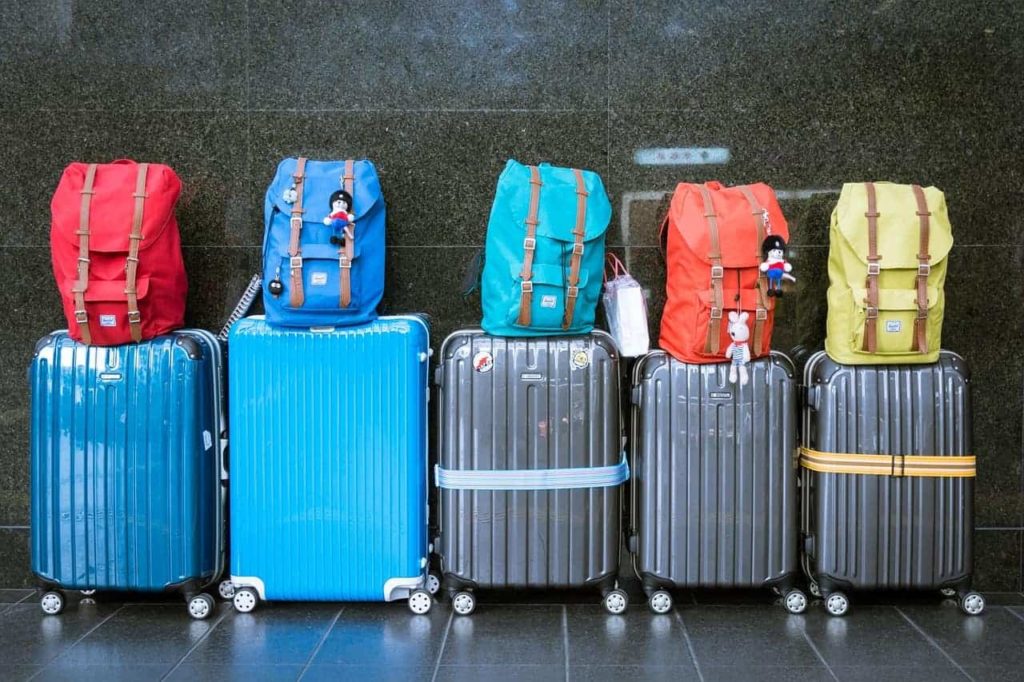 Final Thoughts about Traveling to Sabah
It is no secret that foreigners and locals like to travel to several remarkable attractions scattered in different parts of Malaysia as a date or family bonding activity.
The unparalleled scenery of the mountainous terrain and crystal-clear waters of Sabah are just some reasons it is one of the top tourist destinations in Malaysia. This state has so much more to offer, which you should see and experience by yourself.
Planning a trip for a week to Sabah may be taxing, mainly because there are many attractions to visit and activities to try here. You can benefit from a travel agency or avail of tour packages if you plan to go to Sabah, but plotting an itinerary on your own is also manageable.
Furthermore, a tour of Sabah will definitely unlock the inner adventurer in you. No matter how many days you think is enough to stay in Sabah, it will absolutely be a journey you will enjoy, and you will create new memories you will keep.