Is an Ergonomic Chair Worth It?
Still undecided whether to buy an ergonomic chair? Perhaps you need one to use at your home, reduce lower back pain at the office, or game online for hours on end.
In this guide, we'll tackle the benefits and downsides of an ergonomic chair and if they are worth buying at all. If you're all set, let's begin!
The Pros and Cons of Using an Ergonomic Chair
| Item | Pros | Cons |
| --- | --- | --- |
| Ergonomic Chairs | Soft and supportive chairs Keep you in the right posture Extremely adjustable Can improve your work productivity Let you lean back to relax Smooth-rolling wheels Low-maintenance Lots of designs offered in-store and online | Cost more than traditional chairs Some chairs may be too big Typically durable |
A lot of benefits come with using an ergonomic chair versus an ordinary one.
Though for a higher price, you can already get various ergonomic features of chairs such as a neck rest, lumbar support, 2D/3D armrests, a footrest, 360° wheels, or a combination of them.
In working long hours, our body has to be straight and natural lest we start to feel aches and pains, affecting our productivity as a result. These chairs are designed mainly for ergonomics to keep you efficient and comfortable at the workplace.
How? It keeps you at the right posture as much as possible, though it will require effort from you too. Even by sitting in these chairs, you shouldn't slouch or sit too near or too far from the computer.
Additionally, you have to stand up after an hour or so, so your body can rest a bit, particularly your spine.
This takes discipline, however not as much as when sitting on ordinary chairs. But, you can tweak your sitting condition, for instance, by placing a pillow over rigid foams or against your lower back to support it.
Now, you wouldn't actually have to get an ergonomic chair altogether. As long as you have a chair and table with which you're comfortable, we think they're good enough.
Another advantage of getting an ergonomic chair is there is a vast range of them offered in-store and online. You simply pick the best one with the sturdiness, features, and design you want.
Conversely, traditional chairs are rarer nowadays, although many furniture or antique stores sell them. But, unless you're decorating a home or have a hobby of collecting them, they don't seem to be practical for us.
Should I Get an Ergonomic Chair?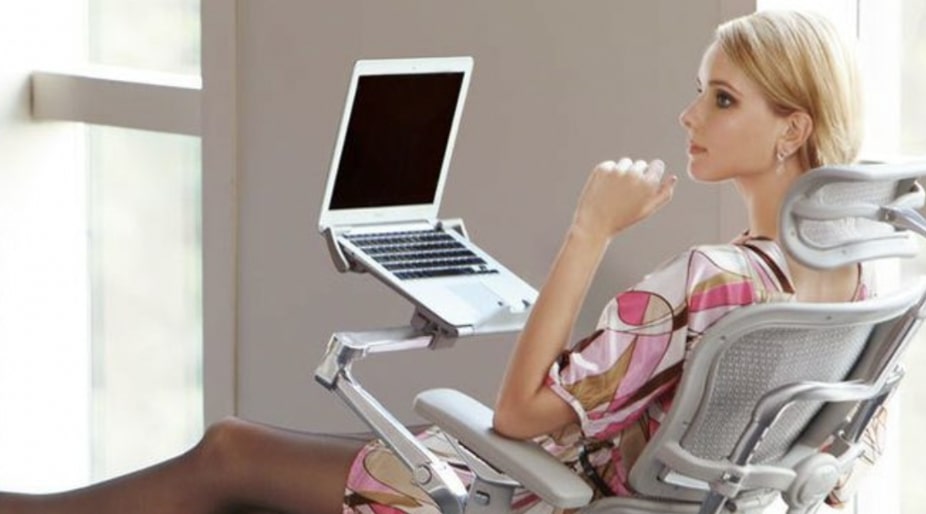 The short answer to this is it depends on your chair needs and budget.
It's as simple as that—if you feel that your current chair is underperforming in comfort and support, you could replace it with a new one; but if you're fairly happy with the one you have, you can stick to that and just make the needed adjustments as we suggested earlier.
But getting an ergonomic chair can definitely be worth it since you'd be able to work at your best, have more stamina, greatly reduce back or shoulder pain you often felt previously—so you'll feel healthier generally.
Now that more and more people are assigned to work from home amid the pandemic crisis, switching to an ergonomic chair could be a brilliant idea. And no worries, you can find heaps of stylish models that will complement your unique house decor.
Not to mention, ergonomic chairs are very easy to maintain. To clean them, you'll just need a vacuum cleaner, soap and water, rubbing alcohol, or other cleaning mixtures.
Or, just let a professional cleaner handle them to keep your ergonomic chair pristine and comfy to sit in. Also, with regular maintenance, the chair can last for many years, which, we believe, would make you happy about it.
More Resources on Ergonomic Chairs