DIY Moving vs Hiring Movers: Which Is Better?
Whether you're moving within Kuala Lumpur or down south to Johor Bahru, moving out of a property is often a stressful and laborious event. You may just need to relocate from a tight-spaced school dorm or a large home with a host of furniture and belongings.
Depending on your needs and budget, you can go DIY or hire a full-service professional mover. Many people have been asking as to which is better of the two, and we are here to answer that.
In this guide, we will tackle their pros and cons, explore their service costs, amongst other things. And if you're ready for them, let's start!
DIY Moving
DIY moving is an affordable moving solution used by students, families, and business owners. It involves packing all your goods, calling a friend to do the heavy lifting, and renting a lorry to transport them.
Because you or your family members would have to do everything, from preparation to unpacking at your new abode, this is not very convenient—especially if you don't know how to properly perform the task.
Here's a simple pros and cons overview of choosing a DIY move:
Affordable
Friends or workers can do the heavy lifting for you
Move may not take as long compared to hiring pro movers
Customised move—you can move things exactly as you want
Physically demanding work
Unskilled packing can result in breakages of fragile items
Truck rental may be required
Insurance isn't included
So, if you don't have that much stuff to pack and move and only need to drive several kilometres away from the place, then DIY moving is a great option!
Insurance for DIY Moving
Insurance for DIY moves may not be necessary at all if you have minimal belongings and are not far from the new house or office. That would only give you extra cost on top of the fuel, packing supplies, and some change for a volunteer.
Having said that, if you want to be doubly safe and have peace of mind, you can just get an economical insurance plan to cover the things you have to move.
The Costs of DIY Moving in Malaysia
Each person has his strategy to move his belongings from A to B to save the most money. Thus, it follows from this that the costs will differ widely amongst clients.
That may be getting packing supplies for free from the mover, using friends and family members to lift and transport belongings, renting a small lorry or a container truck (if you have to), and selling unneeded stuff.
Anyway, we'll still give you a point of reference to give you an estimate of how much you can expect to pay. For this, kindly have a look at the table below.
| DIY Moving Essentials | Prices |
| --- | --- |
| Packing supplies | From free |
| Lorry rental | RM250 and up |
| Container truck rental | RM3,000 and up |
Hiring Movers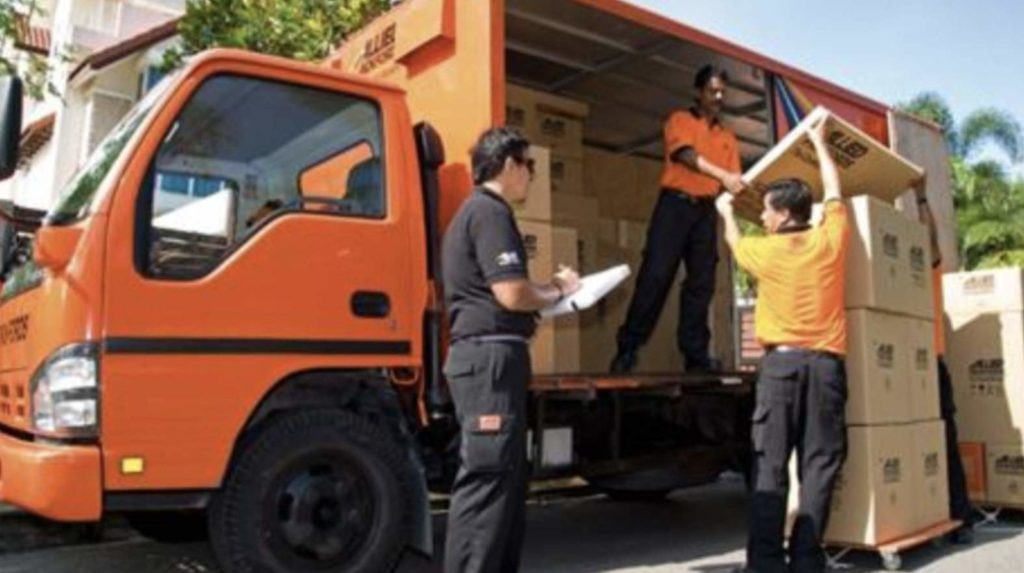 Hiring expert movers in Malaysia is a safe and great way to move around the country or abroad without the slightest bit of hassle.
With them, you don't even have to lift a finger to carry a single box. The professionals, who are trained, experienced, and strategic, have you covered with your move regardless of scale and difficulty.
The process of a professional move starts with an inspection of the kind and number of your stuff, followed by giving you an accurate quote, packing assistance, fulfiling of special needs, and coming back on the day of the move.
As such, they give the greatest moving convenience for a wide range of people who plan to move, although it's rather expensive.
Remember to get multiple quotes from different movers to have options. Then, from there, you can choose the one you think will give you the best value in terms of price and service.
So let's enumerate the pros and cons of enlisting the help of a pro mover:
Involves no to minimal effort
Extremely convenient
Can have an experienced and careful team
Packing supplies are available or provided
Insurance may be included in the price
Can navigate through flights of stairs or accessibility issues at the house
Expensive
Long-distance moves can take a week or more
Insurance for Movers
Although the mover tries its best every time to deliver clients' goods in one piece to the destination, there are some unexpected risks and challenges that can come up in transit.
For this reason, especially for long-haul drives, we recommend purchasing insurance from the mover for a seamless process, or directly from a reputable insurance provider. Some movers even provide insurance or guarantees for free when you avail of their services.
It's better to spend a certain amount to protect your possessions against damage than gambling on them without a safety net, resulting in a broken antique or piano, for instance.
By the way, there are two types of insurance you can get, as offered by most insurance providers in Malaysia, including:
Valued Inventory – With this option, you are the one to list your inventory and give a value estimate for each of them. This method is mostly used for smaller shipments with delicate items that are of high value.
Lump Sum – A lump sum insurance is where you pay a total amount at one time to cover your belongings during transit. This is the preferred insurance of clients for moving a larger volume of goods given its simple process.
Temporary Storage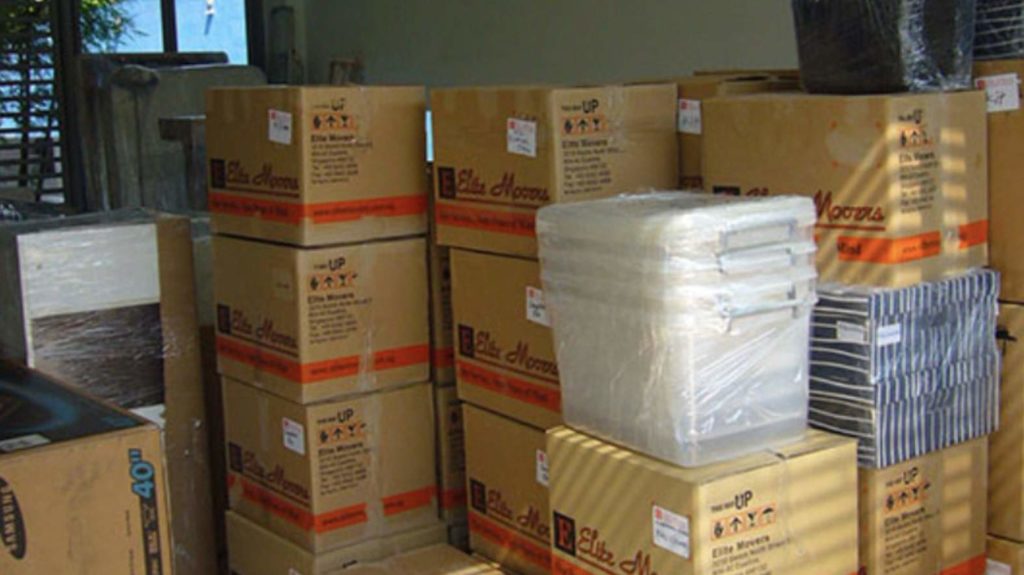 Due to inclement weather or unforeseen moving circumstances, a mover may need to store your belongings temporarily in their warehouse or that of a partner company.
The move consultant should be able to mention if the delivery can be affected by certain factors, as well as the costs that have to be paid by using their storage space.
Plus, if you have any valuable items, don't just let the team place them in temporary storage. In lieu of this, some people just choose to keep them inside these durable safety boxes in Malaysia.
The Costs of Professional Moving Services in Malaysia
Wondering if professional moving services are the way to go? Moving and packing your stuff with them can range anywhere from RM250 to RM1,750.
The cost factors that need to be considered are the number of items, the distance between your old place and the new house, and how many trips the mover has to make to move everything out.
So, here are the prices for moving stuff from small houses from Klang Valley using a lorry measuring 1 ton and 3.05 metres long:
| Destination | Price Range |
| --- | --- |
| Klang Valley (within 30 km) | RM250 - RM300 |
| Klang Valley to Negeri Sembilan | RM650 - RM700 |
| Klang Valley to Melaka | RM700 - RM750 |
| Klang Valley to Perak | RM700 - RM750 |
| Klang Valley to Penang | RM1,150 - RM1,200 |
| Klang Valley to Johor | RM1,150 - RM1,200 |
Now, let's take a look at the prices for transporting medium house-sized goods. The size of the lorry is 3 tons and 4.27 metres.
| Destination | Price Range |
| --- | --- |
| Klang Valley (within 30 km) | RM450 - RM500 |
| Klang Valley to Negeri Sembilan | RM950 - RM1,000 |
| Klang Valley to Melaka | RM1,050 - RM1,100 |
| Klang Valley to Perak | RM1,050 - RM1,100 |
| Klang Valley to Penang | RM1,500 - RM1,600 |
| Klang Valley to Johor | RM1,500 - RM1,600 |
Furthermore, look below for the rates of large house-sized moves using a lorry measuring at a massive 5-ton and 7.32-metre lorry.
| Destination | Price Range |
| --- | --- |
| Klang Valley (within 30 km) | RM650 - RM700 |
| Klang Valley to Negeri Sembilan | RM1,200 - RM1,300 |
| Klang Valley to Melaka | RM1,300 - RM1,400 |
| Klang Valley to Perak | RM1,300 - RM1,400 |
| Klang Valley to Penang | RM1,650 - RM1,750 |
| Klang Valley to Johor | RM1,650 - RM1,750 |
Conclusion
If you think that you and your friends can handle the packing, lifting, and driving of the belongings you want to move, DIY moving is a great choice where you won't need to spend a lot.
However, you will likely be tired at the end of the day given the rigorous work of loading and unloading. And it's reasonable to think that some of the ones who help you deserve a small change or tip.
Whereas, if the move involves careful packing of cumbersome and delicate items like paintings, an electric guitar, or heirloom furniture, along with a host of everyday items, hiring a professional mover would be ideal because it will save you massive amounts of time and effort.
As we said, doing this is a lot more expensive than craftily handling the move-out yourself. But, in exchange, your items can be well-packed and organised in the lorry for safe transport to the new place that can also be covered if you buy insurance from the company.
The point is that every move is different and so are each person's needs. And that's why it's vital to consider your needs to know which type of move will give you the best price, convenience, and peace of mind.