The Malaysian's Guide to Hiring Maid Services
Given the hectic and stressful lifestyle in Malaysia, it comes as no surprise that more and more people are hiring maids to perform their household duties, babysit children and maintain the household.
However, you'd have to meet certain requirements first as per Malaysian law. In our employers' guide to hiring maid services in Malaysia, we will go through them simply and efficiently.
Aside from that, we'll also delve into the manner by which you can find a trained and trustworthy maid to work for you as well as answer some common questions of employers.
Without further ado, let's start our discussion!
Eligibility for Hiring a Maid in Malaysia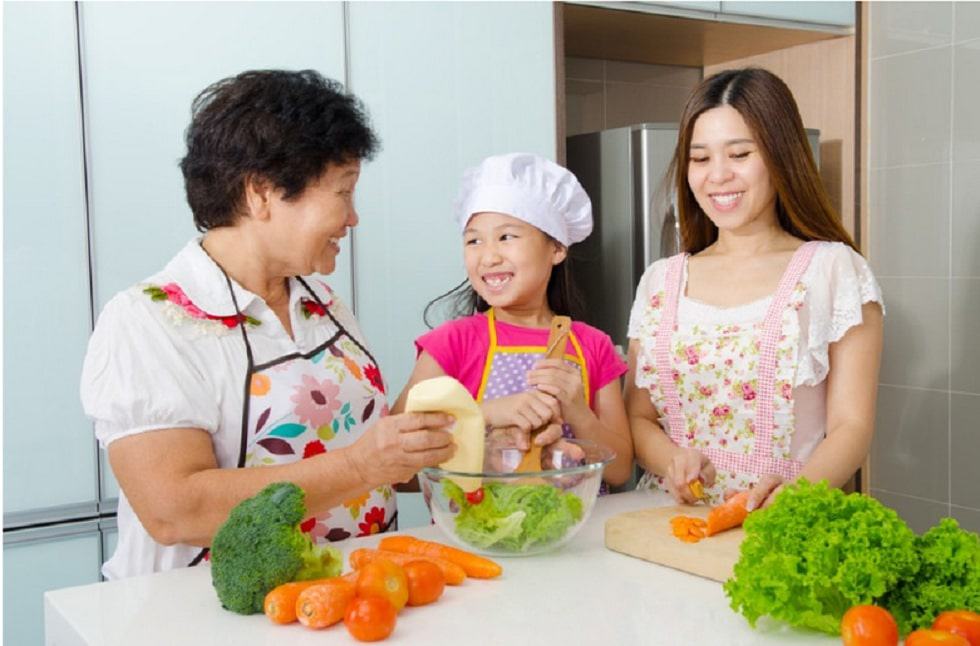 The first thing to know is that you can't just hire from the maid agencies in Kuala Lumpur if you're living alone and have the financial means to pay the maid for services rendered. There are requirements!
Employer Requirements
As an employer, you are eligible to hire a maid if you fulfil these requirements:
Are a citizen or permanent resident of Malaysia
Are married, a single parent, or an individual with children under 15 years old, a sick family member to take care of, or ill parents
Apart from that, you have to be earning at least RM3,000 per month for hiring foreign helpers from Laos, Thailand, Cambodia, Vietnam, or Indonesia.
On the other hand, if you plan to get one hailing from the Philippines, Sri Lanka, or India, your income should at least be RM5,000 a month.
Only one maid can only be employed at a time by a married couple. And Muslim employers can only hire Muslim maids to avoid any conflicts with food and religious practices.
The husband's name shall ideally have to be the registered employer's name. Finally, hiring a maid is possible only for a sick family member if he has a stable income.
Maid Requirements
Having complied with your requirements, the maid you will hire must be the following as per the national rules and regulations:
Is a female
Aged 21 to 45 years old when applying
Should not have a temporary working visa for an active employer
Should not be blacklisted by the Immigration and Labour Department of MY
According to the Immigration Department of Malaysia, you should only hire a maid from one of the eight countries listed below:
Indonesia
Laos
Thailand
Philippines
Cambodia
Vietnam
Sri Lanka
India
What Are the Costs of Hiring a Maid in Malaysia?
As you will see later, hiring a maid can be done through an agency or online. Below, we've listed their rates so you'll know how much budget you should roughly set aside.
| Costs | Philippines | Indonesia |
| --- | --- | --- |
| Agency Fee | RM16,000 | RM18,000 |
| Online Fee | RM3,600 | RM3,800 |
If you hire a maid from an agency, you will pay considerably higher prices, as you see in the above table. The reason is that these already include the maid's recruitment, training, and work visa.
On the other hand, the online price of hiring a maid runs between RM3,600 and RM3,800 online, according to the Immigration Department of Malaysia.
With the agency or online fees settled, let's now look at how much you have to pay a maid for her monthly salary. Factors that can influence the price are food, boarding, water, and electricity use.
So, the following table are employer salary expenses for maids from the Philippines and Indonesia:
| Costs | Philippines | Indonesia |
| --- | --- | --- |
| Food | RM300 | RM300 |
| Boarding | RM200 | RM200 |
| Salary per month | RM1,800 | RM1,200 |
| Total cost | RM2,300 | RM1,700 |
However, that's not all, as after the first year of having the maid assist you at home, you'll have to accompany them for a medical checkup and renew their work permit.
Here are their costs, again for maids from the Philippines and Indonesia:
| Costs | Philippines | Indonesia |
| --- | --- | --- |
| FOMEMA checkup | RM195 | RM195 |
| Levy fee | RM900 | RM900 |
| Total cost | RM1,095 | RM1,095 |
Two Options for Hiring Maids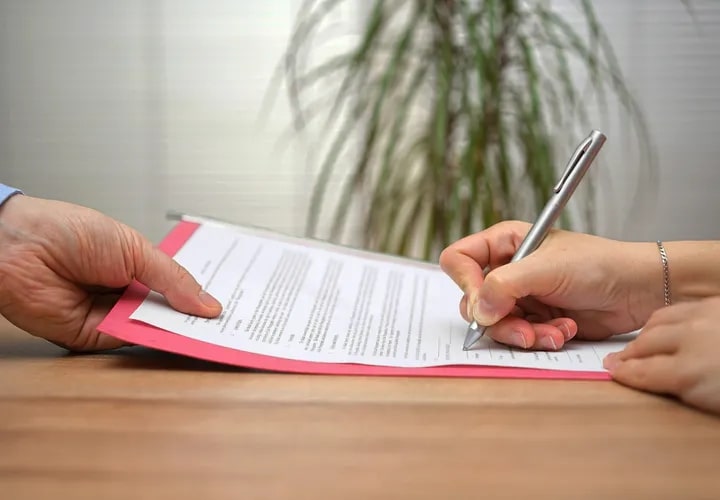 In Malaysia, you can choose to hire maids either online or through a maid agency. Let's differentiate them below so you can figure out which method suits you better.
Hiring a Maid Online
Hiring maids has never been simpler with the development of online platforms. More and more employers are choosing this method owing to its significantly lower rates.
This method has some downsides too. The first is that you can only have a few choices online and limited information about the maid than if you are assisted by a maid agency.
The second is that you can use up more time by doing all the legwork yourself like interviewing, for one. If the maid isn't yet in the country and doesn't have a social visit pass, it will be more difficult to hire them as well.
Plus, you have to be careful of online scams as some maids, upon receiving the money for the plane ticket, or after travelling to Malaysia, can just disappear with it.
Hiring a Maid through an Agency
Although hiring a maid through an agency involves a longer process and higher cost, the maid's visa and other documentation, travel arrangements, and terms negotiation will all be handled for you.
In other words, the process can be a lot easier and stress-free for you, except that it can take two to three months to complete. Thus, if you choose this hiring method, it'd be best to contact the agency well in advance.
There are a lot of maid agencies in Malaysia that can help you kickstart this process. So, in no time, you'll have a maid that aligns with what you're looking for and within your budget range.
Alternate Ways to Get a Maid for Your Home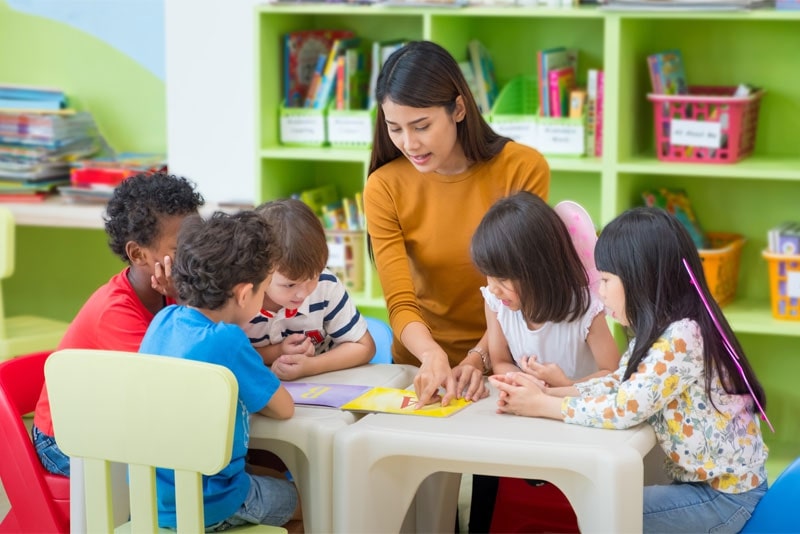 If you need a maid to complete light housework, you can just look for a part-time local helper. Since those from foreign countries prefer to work whilst living with the family of the employer.
The local helpers are sometimes called local amahs. They can come in every day or on certain days of the week, depending on the contract, to clean, cook, and do laundry for you.
As for the salary you would have to pay them, it ranges between RM2,500 and RM3,500 per month in the Klang Valley.
But, if you merely need to take care of your child, you can take them to the daycare centre instead. This is very convenient and your kin can accompany them to the centre and pick them up at dismissal time—if you have a busy schedule.
Conclusion
So we've tackled the qualifications of both employers and maids for maid services in Malaysia, as well as your options in hiring a maid.
In a nutshell, it's faster and less costly to hire a maid online than directly, taking only 5 to 7 days. However, you will have to handle most of the paperwork and negotiation that would need more time to finish.
In contrast, the process will be simple and hassle-free if you employ a maid through an agency, though it's expensive and takes two to three months until it's completed.
So, to find the right maid to work for you, you have to carefully consider your situation and needs. As long as the maid has a good work record, has the qualities you want, and isn't too expensive, it will suffice, regardless of the hiring option you choose.
Also, we strongly advise asking your friends and family if they know a reliable maid or if she has a family member who desires to work as one before looking for a maid on your own.
Doing this will narrow down your options instantly and help you find a maid who is friendly, hardworking, and trustworthy.
FAQs About Maid Services in Malaysia