Coworking Spaces vs Traditional Offices: Which Is Better?
The old notion of a mundane office is falling away. We think that it's all well and good, as people should enjoy their work and not be like robots in front of a computer every working day.
Today, you have the option of working whether in a flexible coworking space or a traditional office. Both of them have their pros and cons, which are what we'll be discussing in this article.
If you're ready, kindly scroll down to know more about them!
A Cost Overview of Coworking and Traditional Offices in Malaysia
Depending on the company, you can expect to pay between RM150 and RM2,000 per month or RM25 and RM60 per day for a coworking space in Kuala Lumpur and all of Malaysia.
Whereas, traditional office rental rates are based on the size of the property and frequency of payment. Generally, they cost from RM0.79 to RM10.50 per square foot per month.
Coworking Spaces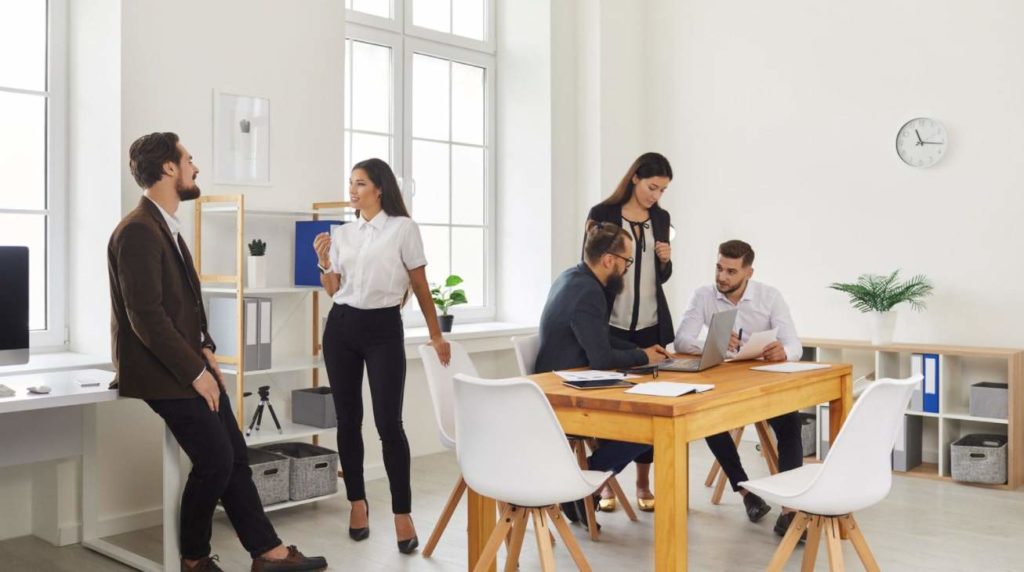 More and more people are shifting to a coworking or shared office setting, even top-tier companies like Amazon and Google.
A coworking space is a large rental office where a wide range of employees, proprietors, and freelancers work. It comes with facilities you will need like conference rooms, furniture, phone lines, and Internet.
Advantages of Coworking Spaces
A coworking space has several advantages that can suit your business needs. Let's take a look at each of them in turn:
Exciting and Rejuvenating Atmosphere
In a coworking office, you're not caged with rigid rules and structures such as that of a classic office. You can work flexibly and efficiently to your convenience with even a coffee by your laptop.
Most coworking spaces offer bright and widely spaced interiors, which is more conducive to working than regular cramped and often dimly lit office spaces. This can help cut off the routine that you feel in a regular office, and as a result, increase your productivity.
And because it has a more relaxed atmosphere compared to conventional offices, you can feel less stress and pressure whenever you're working there.
Relaxing View
A coworking office more often than not is situated at a great location. It can have a magnificent view and be close to nature, which can lower your anxiety or stress with your work.
So, if you want a change of scenery from your workplace, you can work for a few days up to a week in an excellent coworking location.
Flexible and Affordable
You can come to coworking offices in Malaysia anytime during their business hours. You might only need your laptop as everything else is provided—furnishings, utilities, reception service, etc.
And that's already included in the fixed price you pay the operator every week or month. Even office maintenance and utilities like light and water are covered, and thus you won't have to worry about them.
Also, you have the freedom to decide whether to renew your coworking space rental or not. It's fairly easy to negotiate this and you aren't stuck with it for a longer period of 1 to 3 years, like for traditional offices.
Move-In Ready
As soon as you sign the agreement to use a coworking space for a specified time, you can move in right away and start working.
This saves you a great deal of time and hassle as opposed to leasing an office space, which can take longer until you can move in. And the worst-case scenario is if you also have to move in your furniture and decorate the place yourself!
Networking & Social Contacts
In a shared work environment, you meet different like-minded workers and unique people every day. Furthermore, with its cosy lounges and shared desks, it fosters social interaction and communication with a potential client or partner who can help you to grow your business.
It's an excellent place to work if you're looking for more connections or building your brand. If you plan to recruit a new proficient employee, you might find one in a coworking space too.
Disadvantages of Coworking Spaces
Having noted the strengths of coworking spaces, let's now see its handful of disadvantages. Among them are:
Distractions
With a lot of people chatting and walking to and fro, coworking spaces can be distracting in terms of loud noises and talking as well as the constant change of people beside you.
Because you probably won't sit close to the same person, there can be difficulty in establishing business contacts.
As you can see, a coworking space, in these cases, can be the opposite of what it's meant to do, which is to provide a fun, social, and productive environment.
Higher Cost than Working from Home
Working from home is the least costly because you can save up with lower food, Wi-Fi, and utility expenses—all of which are higher when working at a coworking space.
Furthermore, most coworking spaces are located in central business districts where the cost of everything is significantly higher.
Depending on what you're more comfortable with, you can work more productively at home or a coworking office.
Traditional Offices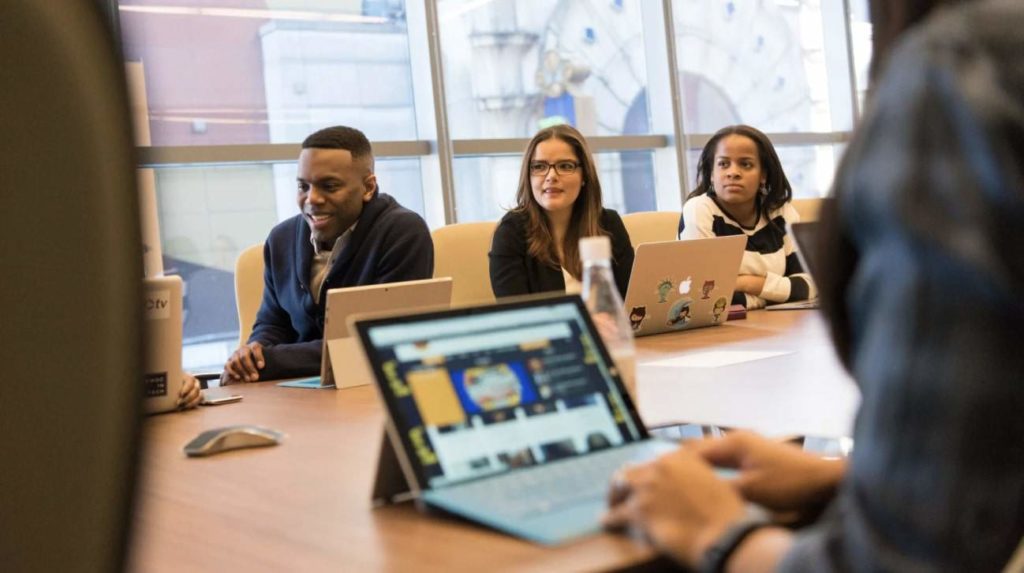 Traditional offices are still the more prevalent office spaces. They are very effective for building a brand, instilling company values in employees, and getting tons of sales.
All employees work in and for the company as a unit. They go by the book here, following the policies and professional etiquette in the workplace.
Advantages of Traditional Offices
Now, let's first take a look at the advantages of renting a traditional office:
Comfortable Work Environment
In a traditional office, employees mostly sit near their teammates and/or boss to facilitate workflow and coordinate easily on the work at hand.
Here, the seats are professionally arranged for the person and make for simpler private meetings without a lot of noise compared to a coworking space.
Also, since there are fewer surprises, you can grow more comfortable every day with your workstation, your co-workers, and your objectives.
After all, if you're the business owner, you can decorate your office space with the furniture or peripherals you like, such as office chairs, standing desks, and digital signages, and so on.
Strong Workplace Bonds
Because you work together with the same people in the office, you can strengthen your bonds with them. The same goes for the manager or supervisor who oversees all work.
Also, it's easier to move toward a company goal and participate in event activities and parties in a traditional office than in a shared setting.
Full Control
As opposed to a coworking space, you're in full control of your private workspace and work responsibilities. One good example is that you can make your interior design reflect your personal branding that can impress the client when they visit your office.
Everything you need will be there such as the inventory and equipment. This enables you to access them right away without the need to pick up the phone.
It's likelier that no one will disturb you here than if you work in a shared space. Plus, you don't have to worry about anyone else other than your colleagues with regard to their performances.
Disadvantages of Traditional Offices
Whilst a traditional office has solid strengths, which we have mentioned, it has some downsides too including:
Less Networking Opportunities
By working in a traditional office, you have fewer chances to know people from other companies or industries and cooperate with them to achieve a business objective.
Although you can go to a business expo and events, it costs less to simply network with those you're already working with in a coworking office.
More Routine and Structure
In comparison, traditional offices have more routine and structure than coworking spaces. This can be a pro but can also be a con as well.
Some employees don't want to feel too tied down by the company rules, such as you can't bite a sandwich as you work or engage much in a casual conversation because it can disrupt the flow of the more 'formal' office.
It's also possible that you'd have to carry out your daily agenda with your coworkers according to schedule. Whilst in a coworking space, you may be able to do any of the tasks you choose followed by another one until they're all completed—which is a lot more flexible.
Long-Term Contracts
You would have to sign a contract when renting a traditional office. The minimum time a business owner can rent it is typically three years or longer.
That not only keeps your business location stuck in one place, especially if you discover something you don't like about it.
Additional Rental Fees
The additional fees that you have to pay for leasing a commercial space include maintenance, tax, and agency fees. But all of these are included for a coworking space for a less costly fixed price.
What's more, if you choose to decorate the unit in a new way, the owner might want them to be put back to its original decor. Otherwise, you can incur a dilapidation fee, which can be rather expensive.
Which Is Better: Coworking Spaces or Traditional Offices?
It all boils down to which kind of office you're more comfortable and productive to work in. Some people prefer going to a traditional office, whilst some suit working in a coworking office.
However, if you can't seem to pick between the two, it may be because you're the type of person who wants structure and order but also wants freedom, flexibility, and creativity at times.
For this, you could rent an 'official' office for a minimum time and register for a great shared space too. Besides, you can usually pay for the coworking space per day, week, or month.
Concerning results or customer service, both coworking and traditional offices can be effective. As we have been saying, it depends on the individual and where his niche workplace is.
Finally, about the cost, coworking spaces are pricier per month compared to traditional offices, which give the highest amount of space for each ringgit. That said, maintenance and renovation costs aren't included in the price.
As such, you might get more savings by choosing a coworking space, especially if you're a solopreneur or have a small business.