The Malaysian's Guide to Home Renovation
Renovating a house is often more complex than buying one, since you'd have to start from square one as opposed to having everything in one package.
Fortunately, we wrote a simple guide to home renovation here. We'll take you through the entire process from planning to final decoration, as well as indicate some of the costs you will incur.
Anyway, let's cut to the chase and start!
A Step-by-Step Guide to Home Renovation
Since you're reading this guide, we assume that you already have your budget set and ready. Or you should've taken out a personal or housing loan to finance your renovation project.
So here is a step-by-step guide on home renovation. This will help you plan effectively, know the faults and issues of your current home, and hopefully, get the exact results you envisioned.
1) Inspect the house for issues or upgrades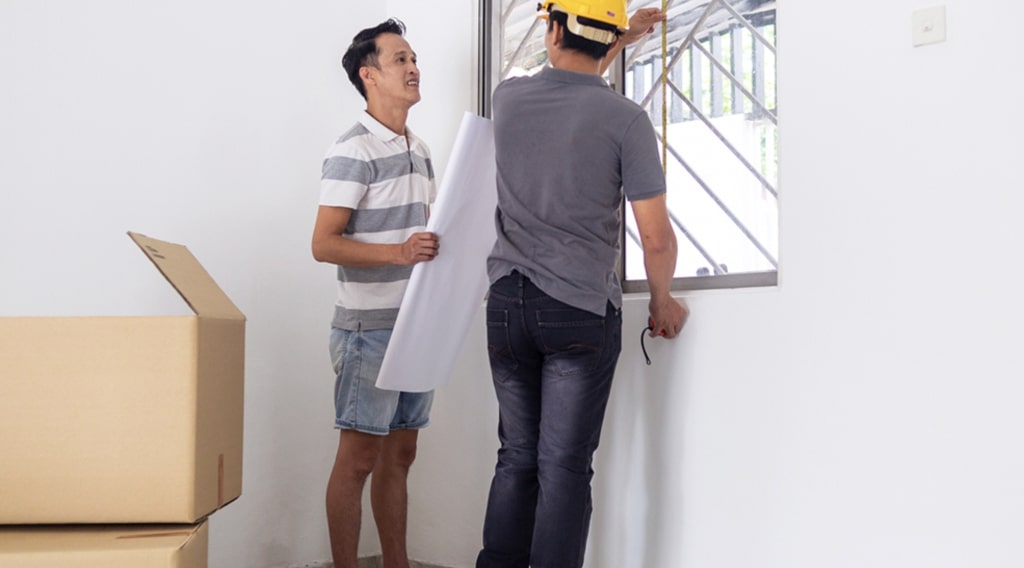 First, you have to check your house for flaws in the area or structure. This may be a leak issue, low ceiling, noisy floors, outdated terrace, etc.
Those are important to know. However, to be 100% sure, we suggest calling a home inspection specialist so you will know the problem spots you overlooked or don't know about.
In other words, you will see the big picture through a thorough inspection report. But, then again, you'll have to pay an extra amount for the service, but this will be worth it.
2) Stabilise the house structure
When it comes to house structure, it's paramount to keep it stable. This ensures that it will hold out during violent storms and earthquakes.
About this, there are two critical areas of your house to work on: the foundation and roof.
If you have an ancient house, the contractor may need to do piling to reinforce the current foundation and use steel ties, props, and/or beams to prevent spreading wall damage and roof collapse.
3) Obtain clearance and demolish the house
Now that the structure of your house is stable, you'd need to get clearance and demolish some parts of it to make way for your desired result.
For this, you have to hire a professional because the task would need robust tools and great physical strength.
The costs involved in this step are getting a renovation contractor and devising a disposal plan for building debris.
4) Carry out major building works and extensions
Following your blueprint, you'd have to build the roof and foundation for extension areas. Along with this, your builder should start making walls and leaving door and window spaces.
Also, it's time to get plumbing and drainage systems in good working order throughout the house. This enables the house to function well for your comfort, hygiene, and utility.
5) Waterproof your house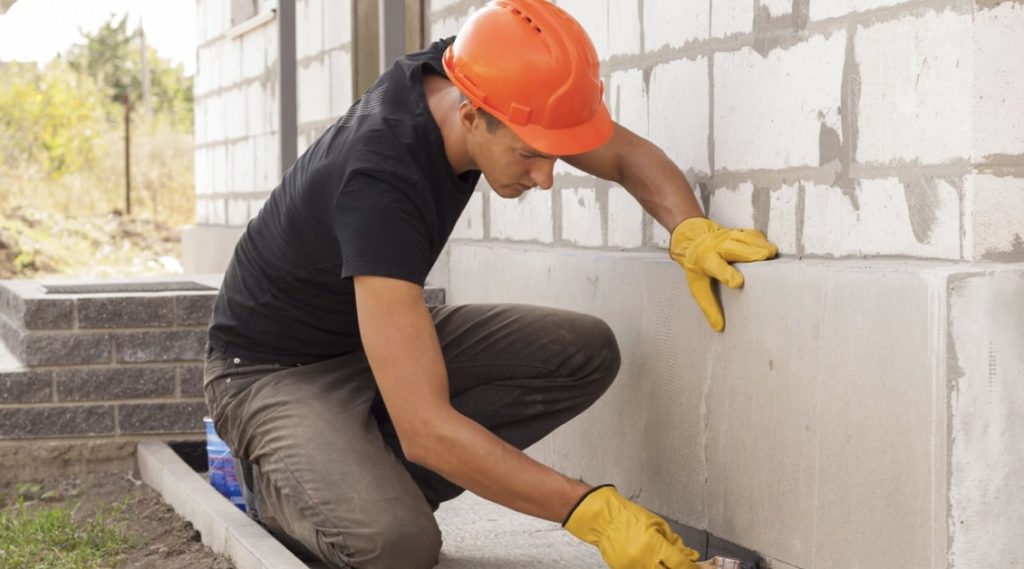 Leaks and mould and mildew can develop in a house with no or weak waterproofing. That just leads to higher repair sums and a weaker home structure.
So, in this step, you got to have someone to waterproof and install your roof. Also, you have to install doors and windows to prevent the rain from coming in.
Whilst the house renovation work continues, tradesmen can cover them with a cloth or newspapers to avoid paint stains or scratches to nearby objects and it will help extend the longevity of your house.
6) Complete the major home interior works
The external work should be done from the foundation to the tip of the roof. Now you have to focus on completing major interior works of your home.
The contractor should work on things like your door linings, window recesses, wall frames, and stairways.
Next, an electrician should install wiring and sockets. You'll find that some wires may dangle in particular areas of the house to mark places for lighting and power points.
You can equip your home with insulation following that. Even in a tropical country like Malaysia, people choose to add them to feel cozy at home whilst lowering their energy bills.
Apply plaster onto the walls and ceilings so they will harden. The painter must dry line them to hold subsequent layers of paint or covering like wallpaper should you prefer.
Finally, work on kitchen and bathroom fixtures like sinks, faucets, stoves, garbage disposal systems, and exhaust vents, completing this renovation stage.
As for the expenses, most of them will be related to plastering, wiring installation, and buying new appliances.
7) Lay the planned flooring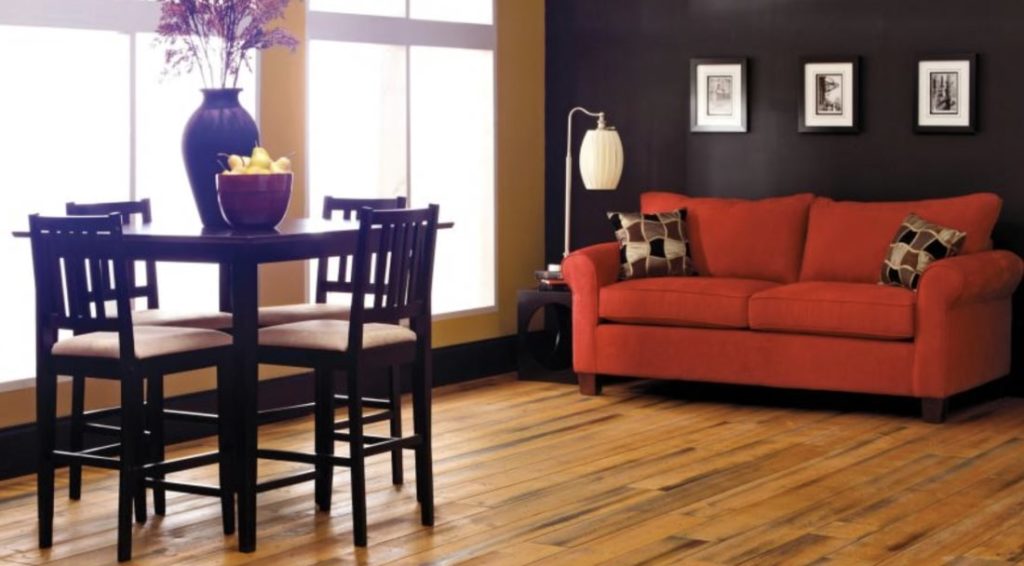 Some homeowners believe that flooring should be done after furnishing the house. But this would be problematic because of the disruption it can cause.
If the flooring is installed before the furniture, you will avoid furniture height problems and unwanted damage. Also, it will make the entire renovation process smoother.
This is one of the most exciting parts of renovating a house. There is an extensive variety of flooring on the market including hardwood, vinyl, laminate, and eco-friendly flooring options.
Each of them has its plus and minuses in terms of looks, durability, and function. And it's up to you to choose the best one for you.
8) Complete the minor building works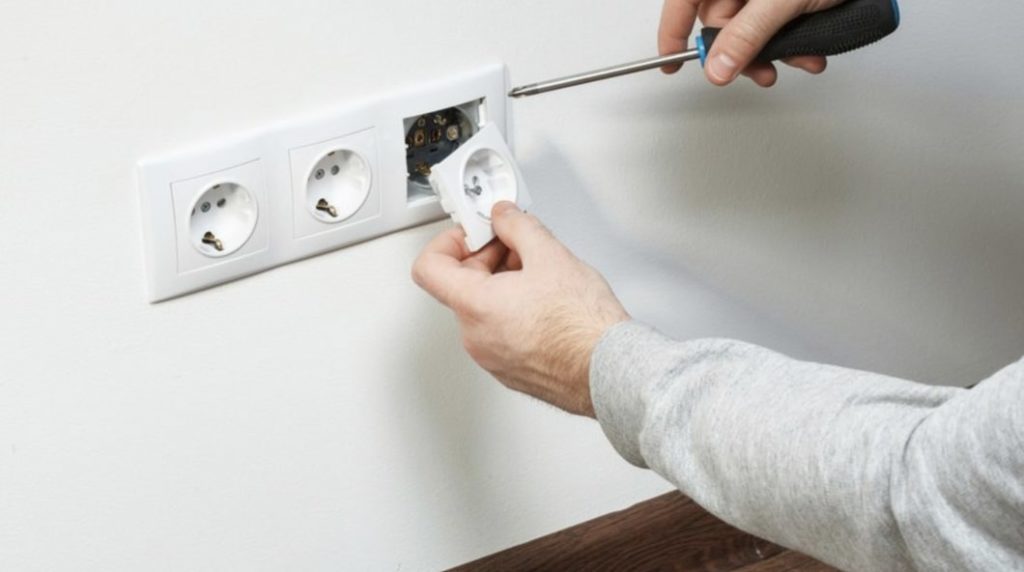 Renovating your house is almost done with only minor building tasks left.
Install LED lights and fittings, which will hide the unsightly exposed wires we mentioned before. Put doors and windows, plus their decorative architraves, and build the staircase.
Set up your appliances such as air conditioners, fridges, water heaters, security cameras, and so on. For an eco-friendly home, go for energy and water-efficient appliances—you can plan this from the start, by the way.
The project costs for this step comprise hiring appliance installers, carpenters, and electricians.
9) Decorate your home interior
Decorating your home interior is awesome and fun. Part of the reason is that you can see that all the hard work of everyone has paid off, and that this will determine the look of your house.
Buy a cosy couch and put comfortable designer pillows on them. Display your favourite pictures or painting in the living room that inspires you.
Get your room painted to the colour of your choice, organise your things, and move furniture against the wall for a spacious vibe or away for an intimate vibe.
You can also purchase houseplants for the indoors or your garden. This will work wonders by making you feel more relaxed, especially when stressed out.
Working with an interior designer is always a good idea as they can make your home more personal and beautiful. If you want to save some cash, though, go DIY and be creative.
More Resources on Home Renovation