The 5 Best Whitening Creams in Malaysia
Beautiful skin is more often a result of taking care of it than being born having it. You can maintain your healthy skin through proper nutrition and diet—as well as using whitening cream.
Your skin may have dryness, ageing or dark marks, wrinkles, freckles, or acne that takes away some of the confidence you used to have.
For that reason, we've listed the best whitening creams in Malaysia here for you! Feel free to browse through them to see their benefits, drawbacks, and whether they are suitable for you.
The Best Whitening Creams in Malaysia
Here are the criteria we used to assess the products before featuring them in this article.
Are you ready to see our list? If you are, then here are our best options for whitening creams in Malaysia!
1) Khayla Booster Whitening Cream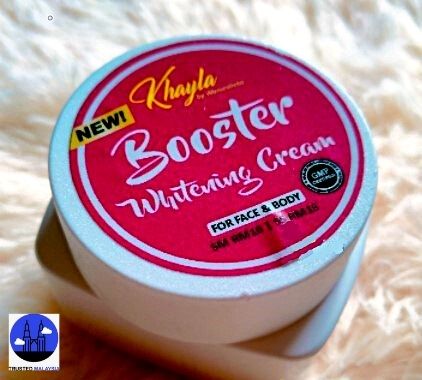 Price: RM8.88
| Test | Info |
| --- | --- |
| Suitable for | Most skin types |
| Key ingredients | Rose oil |
| Size | 10ml |
| UV protection | SPF 50 |
Taking care of your skin doesn't have to be expensive. One good product for this is the Khayla Booster Whitening Cream, which can help moisturise and brighten the skin.
It's formulated with natural rose oil that's known for its skin-hydrating benefits. You can apply it to your face, arms, hands, feet, and other areas of the body to prevent dry, itchy, and irritable skin.
Apart from that, this brightening cream can be used to even out your skin tone and lessen acne scars, so you can look your best self as you go out.
Also, it has SPF 50 to protect your sensitive skin against harsh sunburn unlike other products on the market. Therefore, you won't have to hide under roofs all the time when you're out in public.
Many users attest that the whitening cream is light and effective, though one commented it feels warm and heavy.
Anyhow, you can put it on your skin in a few ways. You can use the cream as a foundation substitute, directly on the skin, or at night before going to sleep.
And as a bonus, it sells for a mightly affordable price.
Provides brightening effect
Moisturises the face
Treats dull and scorched facial skin
Usable on face, hands, and feet
SPF 50 protection
Small capacity (10g)
May feel heavy on the face
Customer Reviews
Bright and glowing effect
"Beautiful. Just don't apply too much. Later white hangs out. Tpi sgt okay. The effect keeps glowing 🥰 not just glowing, it keeps bright. And that's not the best!" -Shajaar
Light-to-wear whitening cream
"so far okay la, light to wear. I don't feel like wearing anything on my face. best! 👍👍" -a Shopee user
2) Clinique Even Better Brighter Milky Lotion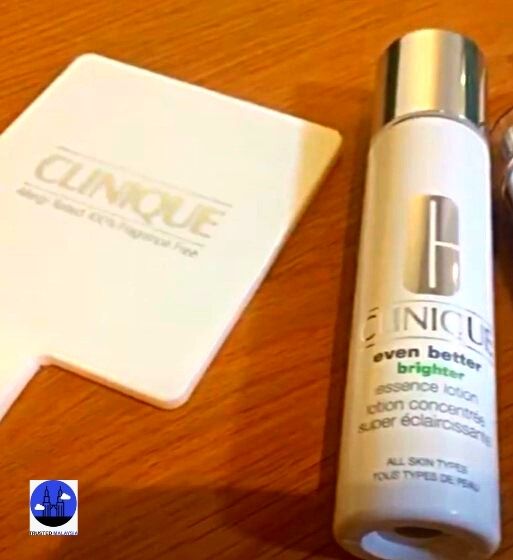 Price: RM255
| Test | Info |
| --- | --- |
| Suitable for | Combination, dry, normal, oily, and sensitive skin |
| Key ingredients | Avocado oil, cucumber fruit extract, scutellaria baicalensis root extract, camellia sinensis leaf extract |
| Size | 100ml |
| UV protection | None |
A soothing and creamy lotion that hydrates the face, this premium whitening cream from respected brand Clinique is one of the top whitening creams in Malaysia, as you'll shortly see.
It's suitable for different skin types—whether you have sensitive, oily, dry, or normal skin—and almost everyone from teens to seniors.
The company claims that it can treat dark spots and discolouration on the skin. From looking at its long list of ingredients, this may very well be possible.
Take, for example, its cucumber fruit extract, which is known to slow down ageing; Vitamin C for youthful and bright skin, and camellia sinensis for overall skin health, including preventing wrinkles, swelling, and bacteria.
Users enjoyed the essence in terms of moisturised feel and fast skin absorption. Meanwhile, some said needed more time to tell whether it could truly remove dark spots and keep new ones from appearing.
Though on the expensive side, the product is worth the cost as buyers can attest to. It's best when paired with the Even Better Brighter Essence Lotion, which is applied before the Milky Lotion.
The bottom line is if you want your skin to look younger, brighter, and more beautiful, you should try the Clinique Even Better Brighter Milky Lotion.
Creamy and fragrant texture
Can reduce dark skin spots and discolouration
Has anti-ageing and inflammation properties
Natural and skin-healthy ingredients
Suitable for oily, dry, and normal skin types
Expensive
No UV protection
Customer Reviews
Cost-efficient, relaxing, and hydrating skin cream
"it relaxes my skin so much after washing it and it is far better than SK-II and it is cost efficient as well. it maked hydrated as well as it brighten our skin aslo. this is my first bottle and i am halfway finish i will continue to use this and want to purchase another bottle. highly recommended." -Mia
Look brighter after just two weeks of using it
"I won't deny that this is one of the best essence that i have tried. Seriously in love with the light texture and how it absorbs into my skin without making my face looks oily nor drying it out. It did help me looking brighter even just after 2 weeks of using it. Couldn't be happier with my skin now." -Shahmina Zahid William
3) SK-II Cellumination Deep Surge EX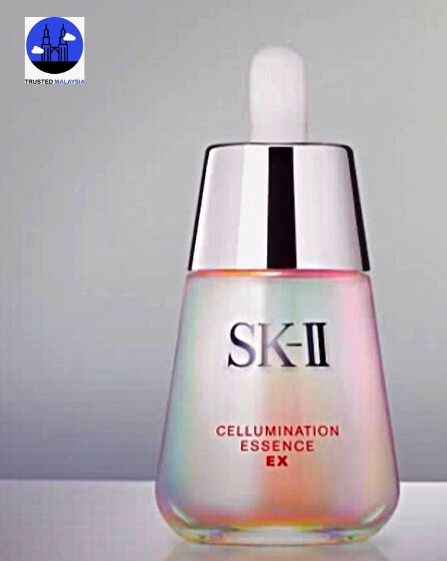 Price: RM79 – RM459
| Test | Info |
| --- | --- |
| Suitable for | Combination, dry, normal, and oily skin |
| Key ingredients | Pitera, Aura Bright Cocktail EX |
| Size | 15ml, 50ml |
| UV protection | Yes |
The SK-II Cellumination Deep Surge EX whitening cream has produced fantastic results for users with different skin types of normal, oily, sensitive, and combination.
It's made up of Pitera and a host of other nourishing ingredients. Pitera is a yeast extract that contains many vitamins, minerals, organic acids, and amino acids that makes the skin radiant, firm, and have fewer spots.
This ingenious formulation makes it an excellent moisturiser that's light and easily absorbed into the skin. In addition, it has an Aura Bright Cocktail EX that gives a nice fragrance without being too strong.
According to users, with every use, you can gradually see the dullness and blemishes on your face fade out. And it's also safe for the skin and can protect and remedy your skin from sun damage.
To use it, you only need to take a pea-sized amount on your fingers, apply the cream to your face and body, and massage with gentle, upward strokes. This should be done every day twice a day: once in the morning and another one in the evening.
The only setbacks are its expensive price and smaller sizes of 15ml or 50ml. Despite that, the SK-II Cellumination Deep Surge EX cream is one of the best whitening creams in Malaysia you can find.
And, it's also worth noting that if you want faster and better skin results, we suggest pairing this whitening cream with SK-II's Aura Essence serum and/or gentle facial cleanser.
Excellent moisturiser
Minimises skin dullness and spots
Suitable for different skin types
Great fragrance
Sun-block protection
Relatively smaller size
Premium price
Customer Reviews
Best moisturiser I have used so far
"Love the texture of the cream, a little goes a long way and it is the best moisturiser I have used so far! Good for sensitive and combination skin. The cream it self does not have a strong fragrance and it works the best with the aura essence, the differences are very visible!" -Pennie Yaa
Perfect gel texture for oily skin
"I've been using the pitera essence since last year and since then, sk-II has been my favorite skincare product. I waited for this to come on sale for quite sometime now and when it happened, i bit the bullet and ordered it. I love it so much! So happy I purchased it. My skin type is oily and the gel texture is just perfect. Highly recommended!" -Rhiammae Mesa
4) Himalaya Clear Complexion Whitening Day Cream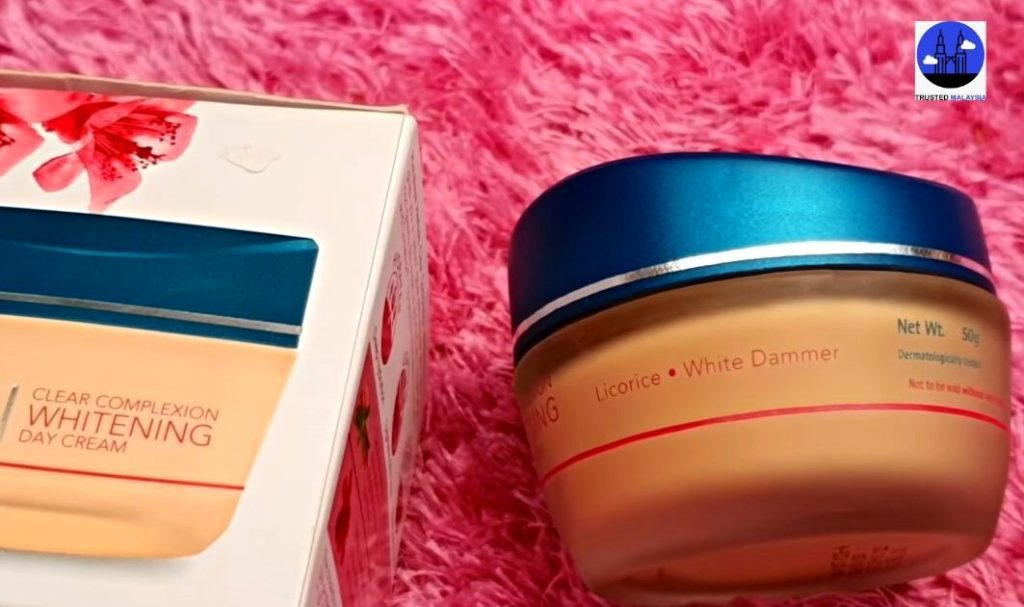 Price: RM24.40
| Test | Info |
| --- | --- |
| Suitable for | All skin types |
| Key ingredients | Licorice, white dammer |
| Size | 50ml |
| UV protection | Yes |
If you have less budget to spare but still want a great whitening cream, you could order the Himalaya Clear Complexion Whitening Day Cream.
It has two potent key ingredients, namely White Dammer and Licorice. The first has plenty of antioxidants and removes mild spots and blemishes, and the second does the same but also makes the skin fairer.
Furthermore, it comes with the herbal compound CINNABLOC that can shield your skin from sunburns and prevent tanning, perfect for daily commuters or those who are constantly on the go.
Customers reported that the scent and texture were wonderful. More importantly, it hydrated their skins well, giving the face a dewy, cool finish afterwards.
Results from using this cream can, however, take several months to see if the scarring or dark pigmentation on the face is removed.
In terms of value, we think this product is great because it does its work, is organic and healthy, and has an ample size of 50ml. It's also easy to take with you in your purse or travel bag.
Being dermatologically tested and hypoallergenic, this whitening cream from Himalaya suits people with skin allergies too!
Lightens skin tone and removes spots
Great source of antioxidants
Pleasant scent
Hypoallergenic and paraben-free
CINNABLOC UV protection
Results can take several months or more to show
Not recommended for night use
Customer Reviews
Moisturises well and no issues so far
"Excellent packaging and shipment received in good time.I have combination skin so my review will be based on that. This product works well on my skin. It moisturizes well. I have only used it for about a week. So far no issues. Will probably buy again if my skin continues to accept this product." -one Lazada buyer
Gives a dewy finish and feels nice on the skin
"its has a pleasant scent to it. feels good to put on skin. it also gives a dewy finish just the way I like. hoping for a great complexion look in near future." -another Lazada shopper
5) Olay White Radiance Intensive Whitening Cream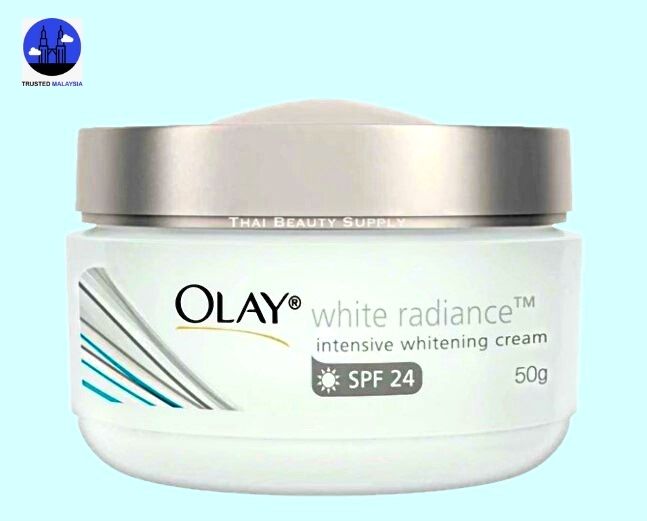 Price: RM74.20
| Test | Info |
| --- | --- |
| Suitable for | Dull, normal, sensitive, or combination skin |
| Key ingredients | Niacinamide (Vitamin B3), Vitamin E, amino peptides, hydra-firming complex, and Olive-M |
| Size | 100ml |
| UV protection | SPF 24 PA++ |
If you're looking to make your skin whiter and more balanced, you could consider getting the Olay White Radiance Intensive Whitening Cream.
It has vitamin E to keep your skin healthy and niacin (vitamin B3) to cure hyperpigmentation, reduce redness and itchiness, and keep the skin elastic and firm. They are both antioxidants that fight free radicals—the main culprits for oxidative and cell damage in the body.
That doesn't stop there as among its key ingredients are the amino peptides and hydra-firming complex, forming more collagen to decrease wrinkles and sagging skin as a result of ageing.
It can be powerful in whitening the skin and thus, if you're merely looking to hydrate the skin and become less white, there are other better products you can find.
This Olay Whitening Cream is also made for those that go outside. It has SPF 24 PA++ that provides moderate protection against harmful UVA rays, though it could be more, and given its properties, it can keep your skin from becoming greasy from outside contaminants when you commute to work.
The 100ml tub should be enough to be used for several months and for you to see a lighter complexion. The luminous brightening cream is not very expensive too compared to other products.
So, as you've seen, it's definitely one of the top whitening creams in Malaysia. It's a great-quality product if you want smooth and radiant skin without embarrassing black pores and spots anymore.
Lightens complexion
Protects your skin from pollution
Makes your skin smooth and glowing
Olive M antioxidant
Reliable sun protection
Doesn't suit those who only want a little brightening
SPF rating can be higher
How to Buy a Whitening Cream in Malaysia
Since a whitening cream can affect your skin and health, you should be careful when buying one online. So, here are the things you need to consider to find the right and best whitening cream.
1) Skin Type
First, you need to know the type of your skin. Is your face or body usually dry, oily, sensitive, or others?
Next, look at your skin condition or ailment. Do you have melasma (blue-grey or brown patches), acne, or sunburn?
It's crucial to look at them since not all whitening creams can suit a person. Picking the wrong one might worsen the skin's condition, but getting the right one could alleviate it.
2) Ingredients
Now that you know your skin type and condition, you should have an idea of the whitening cream you should buy.
You should not just read the main benefits of a product online but to be safe, you should look at the ingredients it's composed of also.
For whitening creams without any side effects, you can go for those with plant-based compounds. Each of them differs in benefits and how they make the product effective and safe.
Rosehip oil, olive oil, or coconut oil help greatly in moisturising your skin. To keep your skin looking healthy and young, choose creams with green tea extract, which is an antioxidant.
Likewise, those products with Vitamin C keeps the skin bright and youthful because it boosts collagen and elastin production. And for those with acne problems, look for those with exfoliants like AHA or BHA to replace the dead skin cells with newer ones.
So you've seen some of the healthy ingredients in a whitening cream. This time, let's look at the harmful ingredients which you should avoid.
If you see hydroquinone on the ingredient label, don't buy it. While it's known to whiten skin, it works to remove the top layer of the skin, which increases the risk of skin cancer, liver, and kidney damage.
Another is lemon juice, except if you have a greasy face, because it has a strong drying effect. As for those with sensitive skin, we wouldn't recommend getting one with an artificial scent.
Finally, before you stick with the product, always test it out first. Take a small quantity of the cream with your fingers and apply it to your inner wrist and elbow and see how it is for you.
3) UV Light Protection
If you go out often, look for a whitening cream with UV light protection. UV rays are invisible radiation that can severely damage skin cells that can lead to skin cancer.
At least, look for whitening creams that are SPF30 or greater. Even if you don't apply sunscreen thoroughly, these kinds of whitening creams give ample coverage and protection from the sun.
4) Authentic Product
Be wary of fake products sold on Shopee and Lazada as there are a lot of them. Only buy from those with many verified reviews and a great reputation.
Of course, it helps to get a whitening cream with some form of a guarantee e.g. authenticity or money-back guarantee on Shopee for your confidence.
By the way, one of our featured products, such as the SK-2 Cellumination Deep Surge EX, comes with a serial number for you to confirm authenticity.
5) Price
You can find whitening creams as affordable as RM10 to as expensive as RM500+ in Malaysia.
The smaller the container is, the less you will have to spend. However, you may have to buy more to maintain your skin-whitening routine to look beautiful and rejuvenated.
But, remember it's a lot more important to think about how your skin will benefit from the cream than the price you'd have to pay for it.
FAQs about the Top Whitening Creams in Malaysia
---
And that's all for our list of the best whitening creams in Malaysia! These will help you to look more beautiful and youthful when you step out the door.
So do you have any questions or thoughts about our picks? If you have one, just leave us a message and we will get back to you first thing!
More Resources about Whitening Creams