The 9 Best Web Hosting in Malaysia
Scouting for the best web hosting in Malaysia can be tough. Especially when there are a lot of factors involved: speed, reliability, security, customer service, and affordability, to name a few.
But before anything else, for those who don't know what a Web Hosting means, it's quite simple. It is a kind of internet hosting service that allows people to make their websites available online.
With a wide array of choices to choose from, I've narrowed down a list of the best web hosting in Malaysia.
1. VPS Malaysia

BEST FOR
Malaysia's largest cloud VPS hosting provider
PRODUCTS
Cloud SSD VPS, dedicated server, web hosting
WEBSITE
https://www.vpsmalaysia.com.my/
ADDRESS
Computer Exchange 2 Datacenter, 7118, Jalan Impact, Cyberjaya, 63000 Cyberjaya, Selangor, Malaysia
CONTACT DETAILS
Tel: +60 3-2149 9314 E-mail:

[email protected]

OPERATING HOURS
Open 24 hours
VPS Malaysia's reputation relies on their earnestness when it comes to putting the customers first. They are a web hosting provider that focuses on quality in order to be successful and trustworthy.
With their cutting edge technology, VPS Malaysia continues to meet the industry's standards, leaving no customer's questions unsolved.
VPS Malaysia believes there is a bright future for the VPS hosting industry, and they've got a hardworking research team to back that. Truly, they're have some of the best web hosting in Malaysia.
Highlights
30 seconds auto-setup
Free setup, no contract
24/7 expert support
Customer Reviews
VPS Malaysia continues to prioritize their customers and their level of satisfaction. The company's commitment and passion for their work continues to put them on top.
Clients wrote their reviews about VPS Malaysia on Google:
"I contact them out of many service providers because of their name "VPS Malaysia". I thought this would be simply reliable provider compare to other VPS provider available in here. Here is what i got so far : Fast setup, Stable connection, Good quality, Affordable price and plan. Friendly customer care, Fast respond and follow up until the case close. Keep it up. Thank you."
"Superb response. Doesn't take 7-8 hours like other renown hosting services which only to be replied with another questions thus delayed our timeframe of getting the problem solved. I believed fast response and competent helpdesk agent that could figure out client's problem are really crucial in order to ensure business continuation, you will get this if you subscribed with VPS Malaysia."
2. Host Armada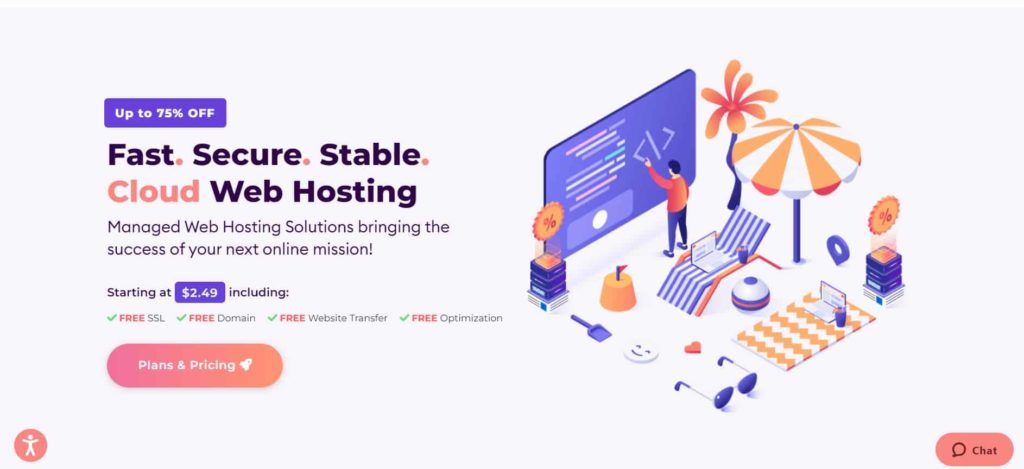 | | |
| --- | --- |
| SERVICES | Cloud WordPress Hosting, Cloud WooCommerce Hosting, Cloud Shared Hosting, Cloud VPS Hosting, Reseller Hosting, Dedicated CPU Hosting, Cloud Magento Hosting, Cloud Node.js Hosting, and Domains |
| WEBSITE | https://hostarmada.com/ |
| ADDRESS | United States, Delaware, Wilmington, 501 Silverside Road, PMB #363, 19809 |
| CONTACT DETAILS | +13024153033; [email protected] |
| OPERATING HOURS | Open 24/7 |
At Host Armada, we found a web hosting company that truly lives up to its reputation.
Their services are top-notch, providing an exceptional experience for our online presence. From the moment we signed up, it was clear that Host Armada is a force to be reckoned with.
Convenience is the name of the game, and Host Armada knows how to play it.
With a user-friendly interface and intuitive controls, managing our website became a breeze. From domain registration to website migration, every step was seamlessly executed, leaving us with more time to focus on our business.
When it comes to reputation, Host Armada stands head and shoulders above the competition.
With a solid track record of reliable uptime and lightning-fast loading speeds, they've earned the trust of countless satisfied customers. Our website never missed a beat, ensuring that visitors always had a smooth browsing experience.
Cost is often a deciding factor, and Host Armada hits the sweet spot.
Their pricing plans are affordable without compromising on quality. We were pleasantly surprised to find a range of options that catered to our specific needs, allowing us to scale up or down as required.
But what sets Host Armada apart is their exceptional customer support. Whether it's a simple question or a complex issue, their team of experts is always ready to assist.
Unfortunately, they can get very busy during peak hours due to popular demand. We recommend setting an appointment ahead of time to avoid any inconvenience.
Highlights
Excellent service quality
User-friendly interface
Reliable uptime and fast loading speeds
Affordable pricing plans
Instant response time
Open 24/7
Customer Reviews
Easy to use
"I have been using Host Armada now for a year and myself and my clients love the easy use of the control panel along with access to their emails. Not to mention the price for the first 3 years is an amazing opportunity for a start up business." — Collette Robinson
Good hosting company
"Choose a good hosting company, like HostArmada. Poor quality hosting slows you down and wastes your time!" — Alex Cooper
3. SiteGround

| | |
| --- | --- |
| BEST FOR | Top speed, unmatched security, 24/7 fast and expert support |
| PRODUCTS | Web hosting, WordPress hosting, WooCommerce hosting, cloud hosting |
| WEBSITE | https://www.siteground.com/ |
| ADDRESS | SiteGround Hosting Ltd. – 3rd Floor, 11-12 St. James's Square London SW1Y 4LB, United Kingdom |
| CONTACT DETAILS | Tel: 1.866.605.2484 |
| OPERATING HOURS | 24/7 customer support |
SiteGround is a web hosting platform that is designed for easy website management. It caters to users with over 2 million domains.
In order for websites to run smoother and more secure, SiteGround built powerful in-house solutions. They are also recognized to handle professional hosting support.
Recommended officially by WordPress.org, there's no wonder why SiteGround is named as one of the best web hosting in Malaysia.
Highlights
Technical superiority
Fully-managed service
Security-first mindset
Customer Reviews
SiteGround is a web hosting platform built for flawless site building, website transfer and management.
Customers online wrote about them and said:
"We found SiteGround to be noticeably faster and extremely reliable. Their hosting plans are flexible, and their customer support is one of the best in the industry.
That's why we've chosen to recommend SiteGround as one of the best WordPress hosting companies."
"SiteGround is a solid web hosting provider. My experience is certainly good on the things that are important — uptime, support, speed, and technical capability.
The plan you choose will affect performance and speed to some degree. But when I've talked to SiteGround users, I've found that all plans perform well in terms of uptime and features.
The customer service you get is great across the board; customers on the cheaper hosting plans appear to experience the same quality of support as those paying more (although those with the GoGeek plan may be served faster).
SiteGround is definitely a host any serious website owner should consider."
4. Exabytes Malaysia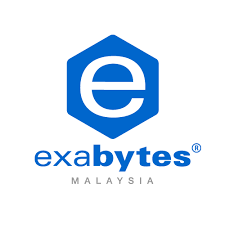 BEST FOR
High rating in largest web hosting directory
PRODUCTS
Domain name, WordPress hosting, VPS (Virtual Private Server), instant website design
WEBSITE
https://www.exabytes.my/
ADDRESS
1-18-8, Suntech @ Penang Cybercity, Lintang Mayang Pasir 3, Bayan Baru, 11950 Bayan Lepas, Pulau Pinang, Malaysia
CONTACT DETAILS
Tel: +60 4-609 7888
OPERATING HOURS
Monday to Friday – 9:00am – 5:00pm
Weekends – Closed
Exabytes Malaysia is a web hosting platform trusted by 160,000 customers around the world. They offer 24/7 customer support for 365 days, and have been providing cloud support since 2001.
With great network and server uptime ratings, you don't have to second-guess why Exabytes Malaysia is considered among the best web hosting in Malaysia.
Offering services at affordable prices, the company provides an all-in-one solution to strengthen online businesses.
Highlights
24/7 local support
100-day full money back guarantee
Fast account activation
Customer Reviews
Exabytes Malaysia is known for their premium features at their reasonable rates. Their business has great support and sales as well.
Customers online wrote about them and said:
"Great customer service! The support crew never fail to impress me by providing excellent customer service. Professionalism, expertise and excellent service by Mr. Gaveen. Thank you very much Mr. Gaveen for the helps. Good job!"
"Customer Hosting Has Been Hacked! Few weeks ago, my customer's hosting has been hacked and it is not stopping even exabytes has help to increase the filter of the spam emails. It is getting worst last week where customer's emails were used to send spam to their customers. This has cause my customer a great loss in integrity and they are indeed fed up with us. With the help of Miss Ooi and Peter's constant checking and help, we manage to stop the spam in 48 hours (it is like a week to us). Besides Dawn and Randy also there to support to ensure all the right things are been done. Randy even get my permission if he can personally called the customer as the customer having problem is logging in the outlook and solve it yesterday. It has turn the disastrous to happy ending. Thanks again to Miss Ooi, Dawn, Randy and Peter. Continue the great work!"
5. HostPapa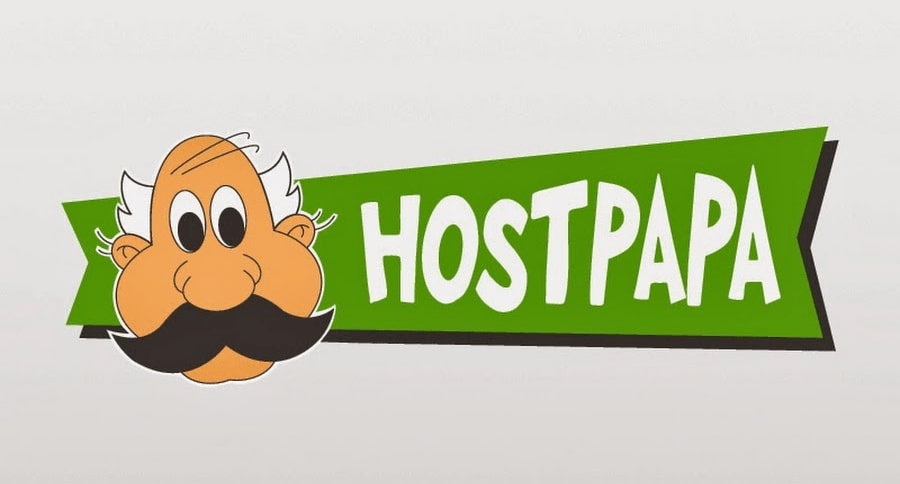 BEST FOR
Small business web hosting provider
PRODUCTS
Domain, web hosting, WordPress hosting, online store, VPS hosting, reseller hosting
WEBSITE
https://www.hostpapa.com/
CONTACT DETAILS
Tel: +1 905-315-3455

E-mail: [email protected]

OPERATING HOURS
24/7 customer support
HostPapa is an award-winning platform that offers web hosting and cloud service solutions to both big and small businesses globally.
They have been around for over a decade and have continued to come up with smart web solutions to cater to the needs of their customers.
With that being said, HostPapa is America's number one web host for a reason. This is also enough to prove that clearly, they are one of the best web hosting in Malaysia.
Highlights
Free domain transfer
Free website migration
Reliable customer support
Customer Reviews
HostPapa is a trustworthy web platform that focuses on making their customers' lives easier. They strive to invest in the latest technology to guarantee their website's best performance.
Loyal clients of HostPapa reviewed them online and wrote:
"HostPapa has been one of SMB's go-to web hosting services for over a decade. Our HostPapa review found that the Canada-based company appeals to unique SMB website needs by offering a wide array of features at a competitive price.
We were particularly impressed with the company's cPanel's intuitive interface, the unlimited bandwidth and many 1-click integrations which is matched by around-the-clock support from a well-trained staff. Our tests also revealed that HostPapa's uptimes and load times—components that can make or break a website—were well above the industry average."
"Hostpapa are my all in one webhosting service. They manage my domain, hold my site, are always available and I have had other vendors contact me with better prices, but couldnt compete in the services delivered. I will not be leaving hostpapa in the foreseeable future."
6. Syntech Web Hosting

Syntech may be most known for their web hosting services, but their team is just as capable as designing and developing websites. Choosing Syntech to solve your web design problems means gaining access to a website that is not only functional and easy-to-use (both for you and your clients), but one that is eye-catching as well.
Moreover, you won't have to worry about the site itself not properly representing your business, since Syntech will take the time to consult with you to guarantee customer satisfaction.
Highlights
Web hosting packages
Web design and development
SEO services
7. Shinjiru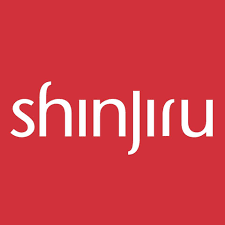 BEST FOR
Building trust online with their amazing hosting services
PRODUCTS
Domain names, eco and business class web hosting, WordPress web hosting, SSD VPS, dedicated servers, web security and Microsoft applications
WEBSITE
https://www.shinjiru.com.my/
ADDRESS
No.19-2, Wisma Laxton, Jalan Desa, Off, Jalan Klang Lama, Taman Desa, 58100 Kuala Lumpur, Malaysia
CONTACT DETAILS
Tel: +60 3-7987 1191
OPERATING HOURS
Monday to Friday – 9:00am – 6:00pm
Weekends – Closed
Shinjiru is a dedicated web hosting platform from Malaysia with over 20 years of experience. By encouraging entrepreneurs to go digital, they are becoming a gateway for future businesses.
The company offers web hosting tools and services, supports start-up businesses, and empower them to accomplish their goals.
Shinjiru is considered to be one of the leading web hosting service providers, ultimately making them one of the best web hostings in Malaysia.
Highlights
Eco shared hosting
Business premium hosting
Virtual private server
Customer Reviews
To deliver inexpensive web hosting services and excellent user experience to the customers is Shinjiru's main goal.
Loyal customers wrote their reviews over on Google:
"Despite a serious hardware problem about two weeks ago it has been a "hardware" learning curve for me with Shinjiru staff. I now better understand how your ticketing system works. I thank the CEO to call me personally to address the issue and how we can move forward. As a customer of 15 years, I look forward to working with Shinjiru at a higher level of cooperation in the future – as my business expands. Thank you for your continued excellent support."
"Awesome support team, thank you very much! Fixed and answered all the questions that I had as a newbie in domain/website hosting. Their website is intuitive and easy to navigate. Highly recommended to use their services if you are in the IT sector."
"Great hosting provider! I've been using their service in almost 4 years now! Superb customer support. 99% uptime. Great speeds with affordable prices. Recommended of course! 2 thumbs up! ❤️"
8. bluehost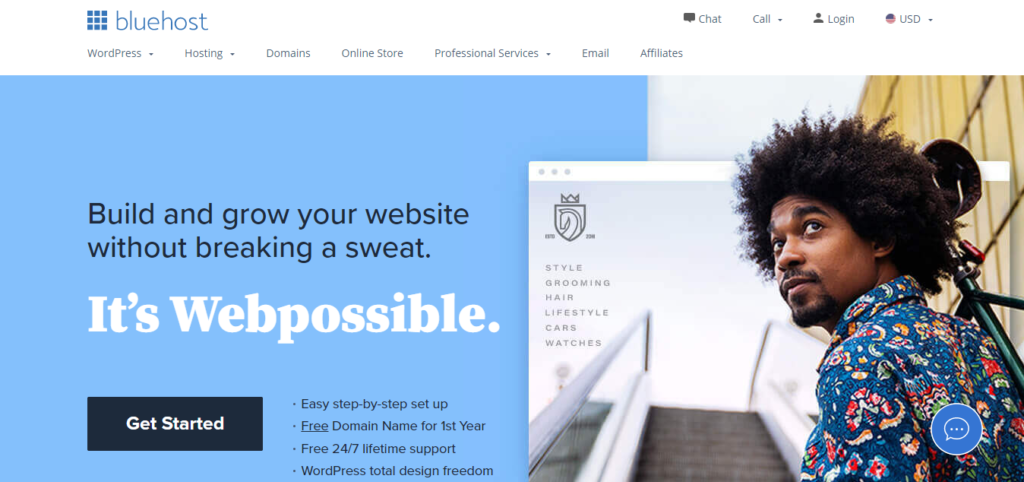 BEST FOR

Web Hosting

SERVICES

Shared Hosting

Dedicated Hosting

VPS Hosting

Full-Service Website

SEO Services

Pay-Per-Click Services

Website Migration

WEBSITE

ADDRESS

10 Corporate Drive Suite #300 Burlington, MA 01803

CONTACT DETAILS

OPERATING HOURS

24/7
Bluehost has been in service since 2003. They have been continually innovating new ways to empower people to fully harness the web. They provide users throughout the world with comprehensive tools and allow them to gent on the web and thrive.
In comparison to other companies, their team is completely dedicated in helping their customers around the clock. They do this so that customers can inquire anytime and make them the best and most responsive web hosting company.
What's unique about them is their team that consists of dedicated WordPress professional that provide the best customer support. Another is their secure web hosting company that is built on open source.
What people like about them is that they do not only focus on getting people online but also in creating a better and safer web for everyone. They can fight spammers and invest in countless open source projects!
Highlights
Free consultation
Promote web civility
In-house experts are available 24/7
9. DomainRacer

DomainRacer has made over 37,000 websites, 23,500 active hosts, and 580 dedicated server.

They offer fast web hosting deals, some of these are: shared hosting, reseller hosting, and VPS hosting. Their personnel are fully trained to offer the best services to their customers, from small scale websites to enterprise level!

With them, you will experience 20x faster hosting, have website backups, unlimited space & bandwidth, easy-to-access cPanel, E-Commerce tools, free SSL Certificate, and a secure IMAP email.
Highlights
LiteSpeed Technology
Cloud-Based SSD Service
Free SSL Certificate
Customer Reviews
Here's a review from one of DomainRacer's clients:

"I used conventional marketing tactics as a small business owner for the past year before I switched to digital marketing. I want to create a website for little kids' toys. Domain Racer has helped me build and host my website. They support me completely and economically."

Here's another one:

"Domain racer is the organization that gives me an unrestricted Cpanel account, a free WHM account, and full root access to improve the performance of my website."

 

 

Whether it's the reputation of the company or it's the promises each web hosting provider holds that's your priority, you're sure to find the perfect web hosting made just for you.

Once you do, leave your comments down below and let us know how it went. We'd love to hear from you!

While we're still on the topic of the web, why not check out our list of the best website design companies in Malaysia to further vamp up your website!