The 6 Best Plumbers in Kuala Lumpur
Photo credit: Shutterstock
Doing household chores is tough. What's even tougher is when the more serious things come into play, like plumbing… so why not get the best plumbers in Kuala Lumpur to help when the plumbing goes awry?
In Malaysia, there's an array of plumbing services to choose from. To find out which one's the best, we've made it easy for you and gathered all the nitty and gritty details.
Here is a list of all the best plumbers in Kuala Lumpur.
1.  KL1 Plumber
BEST FOR 
Your very own friendly plumber in Kuala Lumpur
PRODUCTS
https://kl1plumber.com/services/
WEBSITE
https://kl1plumber.com/kuala-lumpur/
ADDRESS
38-1, Jalan Metro Pudu 2, Fraser Business Park, Off Jalan Yew, Fraser Business Park, 55100 Kuala Lumpur, Federal Territory of Kuala Lumpur
CONTACT DETAILS
Email:

[email protected]

Tel: 016-299 2233

WhatsApp (No Call): 011-5622 1163

OPERATING HOURS
Monday to Friday: 9:00am-6:00pm
Saturday: 9:00am-5:00pm
KL1 Plumber is a plumbing service company founded in Kuala Lumpur. They are composed of an expert team of plumbers prepared to be dispatched to anywhere in the city.
If there's one thing KL1 Plumber can attest to, it's the quality of their service. Through training and experience, their plumbers continue to improve with prowess.
Another thing about KL1 is that they've been managing plumbing problems and coming up with solutions for decades now. This makes them one of the best plumbers in Kuala Lumpur.
Highlights
Transparent repair process
Punctuality
Affordability
Customer Reviews
KL1 Plumber is known for their team of efficient and friendly plumbers, always on-the-go and ready for when problems arise.
Satisfied customers wrote their reviews on Google:
"Always fast and efficient workers. Has been our partners in maintaining our pipes and water system in the shop. So glad they can be contacted online now, too."
"Recommended for you instant needs unclogging your sink or whatever plumbing needs. I didn't realize how important it was to have saved numbers of plumbers on my phone. You'll never know when you'll need it, and this is a good find here in KL."
"One of the most professional service providers I've encountered as an expat here in KL. Hats off to the team!"
2.  Your Plumber Guys
For Your Plumber Guys, there's no job too big or too small. Having been around for over 20 years, this plumbing services company isn't just your average plumbing service.
Claiming to be the most affordable plumber in Klang Valley, Your Plumber Guys aspires to solve all plumbing-related issues as fast as possible.
Your Plumber Guys' main goal is to become the best home and family resource for all plumbing and drain cleaning needs, which is why they're one of the best plumbers in Kuala Lumpur.
Highlights
Customer-first service
Professional and experienced
100% satisfaction guarantee
Customer Reviews
Your Plumber Guys' priority is always the customers, which is why people continue to choose them for their plumbing and drainage needs.
Customers raved about Your Plumber Guys online and wrote:
"Your Plumber Guys are top quality plumbers! We've used them multiple times for a variety of plumbing projects and each time the process has been painless, fairly priced and super quick! These guys know what they are doing and very respectful and friendly. Can't ask for more!"
"Your Plumber Guys are the best plumbers I have called. They are fast, well experienced plumbers who arrive in a short amount of time when you call. You cannot go wrong with them. For all your plumbing needs, Call Your Plumber Guys!!!"
"We had a emergency with our electric water heater. We called Your Plumber Guys, and they where at our home working on our water heater within 90 minutes. These guys are awesome."
3.  LocalService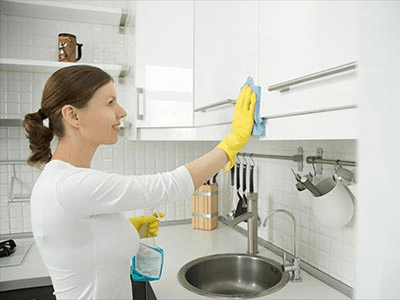 BEST FOR 
Revolutionising the process of booking professional home service providers online
PRODUCTS
House cleaning, plumbing, moving, electric, construction and renovation, handyman, security, and locksmith
WEBSITE
https://localservice.my/
ADDRESS
C-23-5, KL Trillion, Jalan Tun Razak, Kampung Datuk Keramat, 50400 Kuala Lumpur, Wilayah Persekutuan Kuala Lumpur, Malaysia
CONTACT DETAILS
Tel: +019-888 8343 / +019-888 8343

Email: [email protected]

OPERATING HOURS
Monday to Sunday: 9:00am-9:00pm
LocalService is an online space committed to giving the right kind of service to people in Malaysia. Their team consists of plumbers, locksmiths, cleaners, electricians, and more.
The goal of their company is to make people's lives easier by providing high quality household repair and maintenance services. Therefore, naming them as one of the best plumbers in Kuala Lumpur.
Built in 2012, LocalService prioritises not only their customers, but also their hardworking staff that has eventually turned into family.
Highlights
Online platform for home service professionals
Commercial and residential services
No hidden charges or call out charges
Customer Reviews
LocalService's mission is to dedicate themselves to helping people who just don't have enough time to do things themselves. Customers reviewed them online and wrote:
"The most important thing that you have to take note of this service is that they get the job done. You can expect fast response, excellent service and results from this company!!"
"Plumber tackled a toilet leak that two other plumbers had previously abandoned. He promised to fix it in 3 hours and did it in two, and was very neat and polite while doing it. Best of all he didn't overcharge. Thanks so much!"
"Super fast service, decently priced and friendly people! Definitely worth my return visit. I would rate the service 4 stars and above. Thumbs up!"
4.  MrPlumber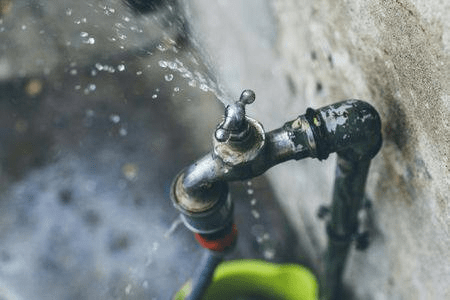 | | |
| --- | --- |
| BEST FOR  | Offers top-tier plumbing services throughout Kuala Lumpur |
| PRODUCTS | Toilet repair, roof and waterproofing contractor, water tank repair |
| WEBSITE | https://www.mrplumber.my/ |
| ADDRESS | Kuala Lumpur 43300 Petaling Jaya, Malaysia |
| CONTACT DETAILS | Tel: +60 16-251 8388 |
MrPlumber offers high-quality plumbing services throughout KL, Malaysia. Being in the industry for 10 years, this company can definitely answer to people's plumbing needs. That is why they're one of the best plumbers in Kuala Lumpur.
With a team of highly trained professionals handling different kinds of services, the last thing MrPlumber wants is to let their customers down.
Offering free quotations online, MrPlumber is always ready to help their customers figure out and solve their household problems.
Highlights
Experienced team of plumbers
Affordable pricing
Professional and friendly
Customer Reviews
Through the years, MrPlumber has helped over hundreds of satisfied clients. They strive to answer people's problems whether they may be big or small.
Happy customers wrote their reviews online:
"Great plumbing company, run by an outstanding team. They have done work on my house before and I am completely happy with the end result. The team are very friendly and explained exactly want needed to be done.
Charges are clearly quoted upfront and the work was completed without a mess. Top notch local firm – highly recommended to choose MrPlumber!"
"I couldn't be happier with the plumbing service provided.
The plumber came on time, fully equipped and ready to get the job done. There was a lot of repairs to be done at my new house, starting with replacing the kitchen sink mixer. The plumber took a lot of effort, and he was brilliant and the end result was really amazing.
Highly recommended their plumbing services."
5.  Yew Plumbing and Electrical
| | |
| --- | --- |
| BEST FOR  | Leading provider of household services in Kuala Lumpur |
| PRODUCTS | Plumbing services, electrical services |
| WEBSITE | https://yew-plumbing-and-electrical.business.site/ |
| ADDRESS | 24, Jalan Pandan Indah 1/18 Pandan Indah 55100 Kuala Lumpur Malaysia |
| CONTACT DETAILS | Tel: 012-272 1411 |
| OPERATING HOURS | Monday to Saturday: 8:30am-7:00pm |
Yew Plumbing and Electrical is a leading company that offers plumbing, roof, and electrical services. They are a quick and efficient group of workers, catering to the needs of the people, one customer at a time.
From blocked drainages and pipes to sink installations, and leaking faucets to roofs, Yew Plumbing and Electrical has everything it takes to fix these household problems.
Considered to be one of the best plumbers in Kuala Lumpur, Yew Plumbing and Electrical relentlessly strives to install, renovate, and maintain everything house-related.
Highlights
Drainage and pipe repairs
Installations
Maintenance
Customer Reviews 
Yew Plumbing and Electrical offers great service doing perfect installations, and at an affordable price at that. Their work is considered flawless: they come on time and work as efficiently as possible. 
"Mr Boon Yew fixed the problem very quick and efficiently. The quotation is very reasonable too compared to the previous plumber. Thank you Mr Boon Yew. Highly recommended."
"Mr. Ng (the plumber) was very professional. Came early. He did his job efficiently and he cleaned up any mess from the repair. His quoted price was fair. I highly recommend him."
6. Mizu Solutions
BEST FOR 
Professional Plumbing Services
PRODUCTS
General Plumbing
Water Tank and Pump
Drainage and Sewerage System
Bathroom System
Toilet System
Kitchen System
WEBSITE
https://www.mizucare.my/
ADDRESS
76, Jalan Radin Anum 1, Sri Petaling, 57000 Kuala Lumpur, Wilayah Persekutuan Kuala Lumpur
CONTACT DETAILS
+6016-8277928


[email protected]

OPERATING HOURS
Monday- Friday: 8:00am-7:00pm

Saturday: 08:00am-7:00pm

Sunday: 08:00am-1:00pm
Mizu Solutions' team is equipped with over 20 years of experience in the plumbing field. Their service area covers Kula Lumpur and Selangor.
People like them because their services can meet all the needs of their clients. Another reason is they provide the best quality installation services that perfectly fit your budget!
Unlike other companies, they are also open on weekends. So in case you have an emergency, you can call them and they will respond immediately.
What's unique about them is that they use state-of-the-art diagnostic equipment to find the source of your plumbing problems and fix them fast!
Highlights
Has Online Booking
Provides service to residential and commercial properties
Always on schedule
Whether it's fixing a leak or repairing a roof, changing a light bulb or draining a pipe, these plumbing services have you covered.
Satisfied with the plumbing services? Leave your comments down below and let us know how it went. We'd love to hear from you!
On another note, if you're interested in redesigning your home in all its glory, why not try switching it up a bit and check out our list for the best interior designers in Malaysia!