The 7 Best Hair Transplants in Malaysia
Photo credit: Shutterstock
Malaysia is a country home to some of the world's best hair transplants, among other treatments. They know how to treat both male and female Androgenic Alopecia, the condition that leads to hair loss and baldness.
The hair transplant fills balding parts of the head with hair. Donors aren't required because your own hair is used and transplanted as a solution.
Hair loss can be a result of a number of reasons—family history, unhealthy lifestyle, prescribed medications, and gradual thinning of hair. Whatever the cause, it's always distressing, so don't put up with it when the clinics we've found are available!
Below is a list of clinics that do some of the best hair transplants in Malaysia.
1.  Glojas Hair Transplant & Plastic Surgery Malaysia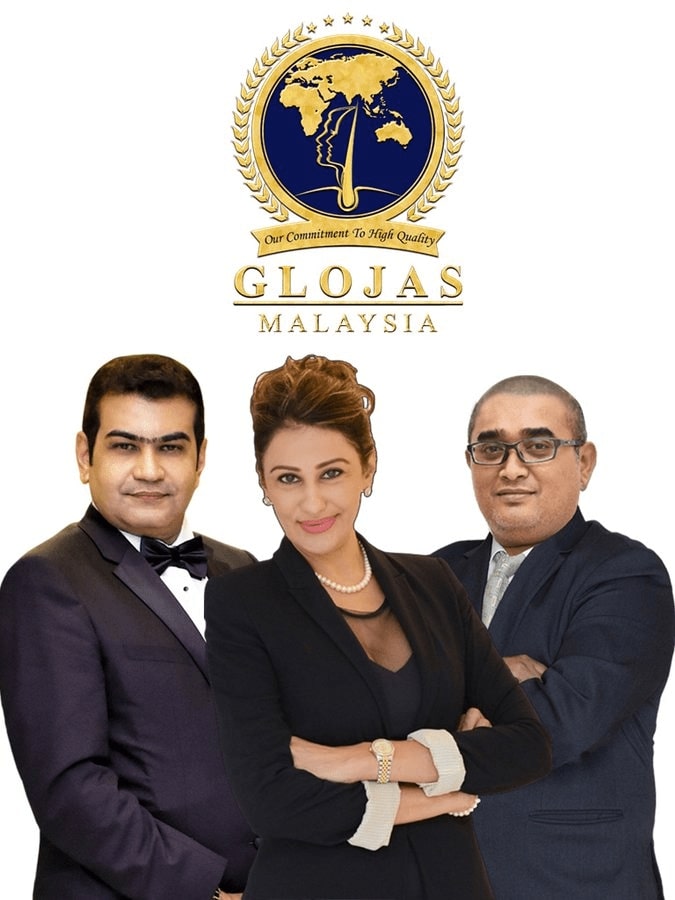 BEST FOR 
Best aesthetic clinic in Kuala Lumpur
PRODUCTS
Hair, skin treatment, and cosmetic surgery
WEBSITE
https://glojasaesthetic.com/
ADDRESS
Glomac Galeria Hartamas, B-G-05, Desa Sri Hartamas, 50480 Kuala Lumpur
CONTACT DETAILS
Tel: +03-6211-5555 (HL)

Mobile: +6012-623-4919

E-mail: [email protected]

OPERATING HOURS
Everyday – 9:00am-6:00pm (Closed on Sundays)
Glojas Clinic is a world-class specialist clinic best known for delivering high quality results. They do this through their methods and services using the latest technology and expertise.
They offer strict administrative requirements and warrants of medicinal institutions not only in Malaysia but around the world as well.
Glojas believes that their customers lay down their whole trust in them, and that is why they provide only the best end results.
Highlights
Uses SMART FUE (Follicular Unit Extraction) method to treat hair loss
Offers Low Level Laser Hair Therapy, a pain-free hair treatment procedure
Provides Alopecia Areata treatment
Customer Reviews
Glojas Clinic makes sure to live up to their tagline, "We Bring Out The Best In You!", and they have the satisfied customers to prove it.
Based on the reviews, people stated that they highly recommend Glojas Clinic for their excellent service, professional care, and reasonable prices.
Other clients who gave their reviews on the clinic's Facebook page wrote:
"Had A Very Obvious Long Scar On My Face Caused By The Hot Water . No More Confident To Even Face My Friends. As Now I Had My 5th Laser Treatment Done Here. The Doctor Really Understands My Skin Type As A Fantastic Work Done By Them To Treat My Scar Off! Thanks You All. Will Highly Recommend Your Clinic. I'm Back In Public With A Flawless Skin."
"very friendly staffs and very professional doctor. i was explained everything very well about every single thing that i need to know about fue hair transplant. during the procedure, i wasn't bored because they keep entertain me. this clinic is highly recommended."
"I chose Dr Jas for my hair transplant because of his ranking in Malaysia and certification from American hair restoration board. I found the procedure painless and completely comfortable. My hair is even growing after the first week. Really appreciate the surgery done by Dr Jas."
2.  Klinik Dr. Inder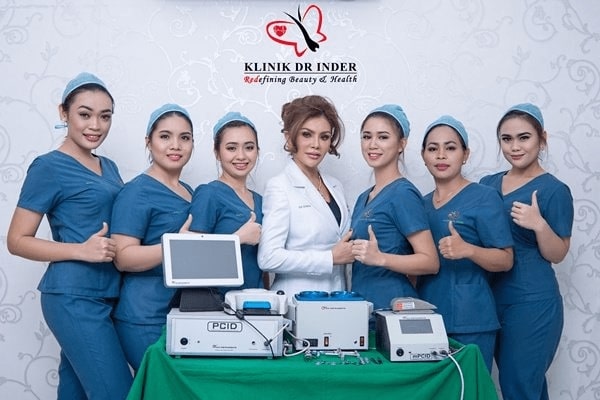 Klinik Dr. Inder provides their clients with a tranquil environment to keep them relaxed and at ease.
Supplied with up-to-date equipment approved by the USA FDA, Klinik is well suited to make sure customers get only the best results.
The well-renowned clinic has about 3,500 customers globally, 1,250 customer reviews, 20 fully trained staff, universally trained and certified doctors, and has over 25 years of experience.
Highlights
Facial aesthetic
Body contouring
Hair transplant
Vaginal tightening
Customer Reviews
According to their clients, Klinik Dr. Inder is truly notable for their professionalism, customer service, quality, value, and affordability.
Customers were more than content with the results. They recommend Klinik not only for the pleasant experience but also for the painless procedure.
Satisfied users reviewed Klinik Dr. Inder on Google and wrote:
"I have been exploring hair transplant in Malaysia for years. I came across Klinik Dr Inder recently. After consulting her immediately I decided to do my hair transplant. I just did my hair transplant yesterday. I am so amazed by their professionalism and knowledge. They are passionate, knowledgeable, very detail and caring. How I wish I have met Dr Inder earlier."
"Just had a hair transplant procedure with the clinic and I cannot mention it enough on how professional the doctor and the team were! Every enquiries was answered promptly and the procedure was done in an organised and timely manner. Except when injecting the anesthesia, the process was almost painless. 
The clinic was cosy and extremely convenient as it is located at the same building as to the hotel I was staying at. The clinic gave rates that was  very very competitive. There was no hard selling of products or forcing you to do a higher amount of grafts. During the consultation, Dr Inder was patient and respected the amount of grafts that I requested, but also gave her opinion on what would be the best number of grafts needed to achieve the best results. The choice was up to me. It is rare to see an ethical doctor around these days who would choose doctor/patient relationship over profit! Thumbs up!
There were limitations on how much hair can be grafted into, since it also depends on the donor area, head shape etc but all in all, extremely satisfied with the whole process and would like to thank Dr Inder and her team of excellent hair technicians/nurses and admin for making the the experience as memorable as possible! Cheers!"
3.  Hair Transplant Centre Malaysia – ABHRS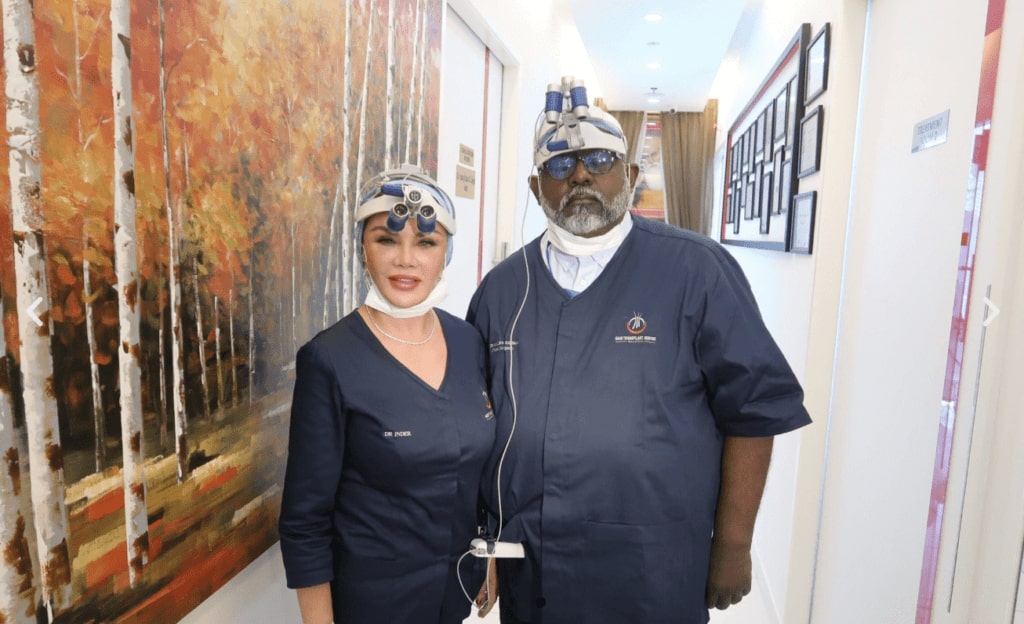 BEST FOR 
Best hair transplant centre in Malaysia
PRODUCTS
https://www.hairtransplantcentremalaysia.com/our-services/
WEBSITE
https://www.hairtransplantcentremalaysia.com/
ADDRESS
P-G-022A, Ground Floor, Centrestage, 46200 Petaling Jaya, Selangor, Malaysia
CONTACT DETAILS
Tel: +603-7932 1818​

Mobile: +6012-517 4606​

E-mail: [email protected]

OPERATING HOURS
Monday to Saturday – 9:00am – 6:00pm
Sunday – Closed
Hair Transplant Centre Malaysia – ABHRS is a clinic that specialises in hair transplant procedures. Thus, they've become one of the clinics where you can get the best hair transplants in Malaysia.
Operated by a universally qualified and well-recognized group of doctors, there's a reason why Hair Transplant Centre Malaysia is considered world class.
With HTCM's leading edge equipment and frontline facilities, customers are truly assured to receive great results.
The clinic definitely takes credit for their 100% success rate for their FUE hair transplant. HTCM's accomplishments guarantee the highest level of experience with their different hair procedures.
Hair Transplant Centre Malaysia – ABHRS has garnered over 900 reviews, 3,650 satisfied customers, and 2,780 international clients.
With the help of 15 fully trained staff, their 25 years in the industry of hair transplant have proven what HTCM can bring to the table.
Highlights
FUE hair transplant
Beard transplant
Eyebrow transplant
Body hair transplant
Scar revision on scalp
Customer Reviews
Hair Transplant Centre Malaysia – ABHRS is highly favoured by its customers, especially those who are looking for a permanent solution. Their excellent service, friendly staff, and great deals are also some of the major points why clients love the place.
The clinic's comfortable environment, professional team, and the procedure's painless results — all make sure that the customers truly get more than what they paid for.
People on Google reviewed the clinic:
"Have my hair transplant (FUE technique) done and simple have nothing  but compliments to Dr. Inder and all the staff in the clinic. They all been super attentive, respectful and welcoming. The surgical procedure itself was painless, and all the postoperative medicines were provided with the clear description of the use. I am a heath professional myself and I can guarantee that all biosecurity cares were taken properly and the staff conduct complies to the highest standards of professionalism.I definitely recommend it."
"1. Focus on great service & results oriented, not merely profit.
Qualified doctor : you can see all of her certificates & awards that being displayed. Clean clinic & friendly doctor & staff. Provide me with lunch during the procedure.
Customer Care Office sent me before and after pictures/testimonies to convince me without being pushy.
Experienced staff/nurses that has performed the procedures regularly.
Provide me with all the medications & post hair transplant services(consultation/PRP/hair Regrowth laser therapy etc) Free of Charge. Excellent after sale service."
"Traveled a long way from Australia to come to this clinic after hearing nothing but positive comments from a friend that had gotten a hair transplant done here. My transplant took place quite recently and so far everything is going perfectly. I am excited to see the results of my hair growth in the coming months but for now I would like to thank the incredible doctors and staff for their service. I definitely would recommend this clinic for anyone suffering from hair loss."
4.  ARC Hair Transplant Clinic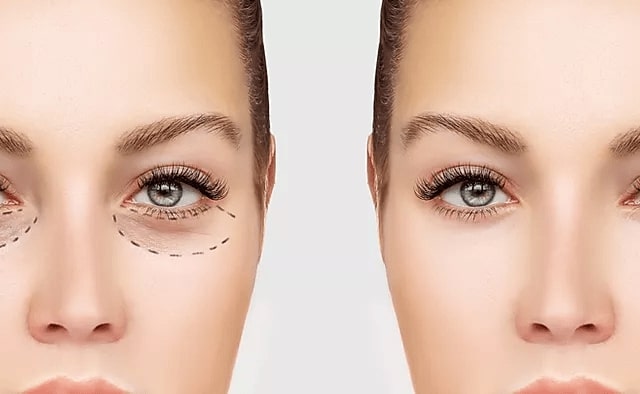 BEST FOR 
Medical aesthetics, laser and cosmetic surgery
PRODUCTS
https://arcmedicalgroup.com.my/clinical-services/

https://arcmedicalgroup.com.my/wellness-services/

WEBSITE
https://www.arcmedicalgroup.com.my/
ADDRESS
Mid Valley City, 58000 Kuala Lumpur, Federal Territory of Kuala Lumpur, Malaysia
CONTACT DETAILS
Tel: +60178171875

Mobile: +60123118478

OPERATING HOURS
Monday to Saturday – 9:00am – 6:00pm
Sunday – Closed
Advanced Regenerative Centre (ARC) Hair Transplant Clinic is one of the finest clinics in Malaysia. They are known for their expertise in medical aesthetics, cosmetic surgery, wellness, and anti-aging solutions.
The clinic holds strong beliefs when it comes to optimal aesthetic wellness, which is attained through an extensive and collaborative strategy. Through prevention and eventual healing of certain diseases, this kind of approach results in a person's overall healthy well-being.
ARC Hair Transplant Clinic relies on individual supervision towards each customer. The clinic provides licensed centres for medical aesthetics and cosmetic surgery.
Highlights
Plastic surgery
Medical aesthetics
Anti-aging
Customer Reviews
ARC Hair Transplant Clinic is known to be one of the leading aesthetic clinics. They are highly rated by their customers not only for their professionalism in the field of aesthetics, but also for their great service.
Because the clinic provides surgical and non-surgical aesthetic services, it's no wonder their broad array of services are sure to influence customers to keep coming back.
Customers reviewed ARC Clinic on Google and Facebook and wrote:
"Licensed centre with LCP Chapter 3 from Malaysian Ministry of Health. Please take note that only centres with LCP Chapter 2 and 3 are allowed to perform hair transplant procedure."
"Arc medical group offers more than the average skin clinic, they offer wide range of treatments from cosmetic surgery, medical aesthetics, wellness to anti-aging solutions.
Dr. Kuladeva is very experienced to evaluate and recommend the best treatment, especially the rejuvenation treatments that not only tackle skin problem alone, but in a more holistic approach.
The location of the clinic is conveniently located in Mid Valley, easily accessible to all kinds of convenience."
"Dr Kula is a well sought after 'guru' for medical aesthetics. If you are looking for a doctor who is way above your average aesthetic doctor, I would recommend him."
5.  Nexus Clinic Kuala Lumpur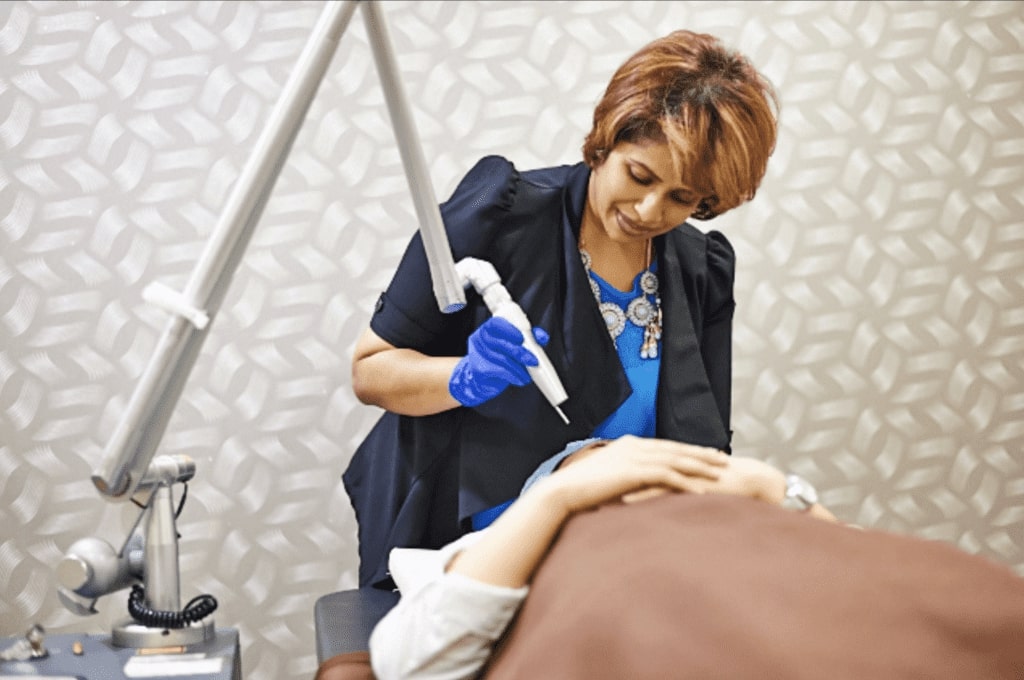 BEST FOR 
A top notch aesthetic center in the heart of Kuala Lumpur
PRODUCTS
Body, face, and hair treatments, fat and weight loss
WEBSITE
https://www.nexus-clinic.com/
ADDRESS
LG10, Wisma UOA II, No.21, Jalan Pinang 50450 Kuala Lumpur, Malaysia
CONTACT DETAILS
Tel: +60172163569 / +60321635699

E-mail: [email protected]

OPERATING HOURS
Monday – Thursday – 8:30am – 6:00pm
Friday – Saturday –  8:30am – 6:30pm
Sunday – Closed
Nexus Clinic Kuala Lumpur regards aesthetics as both an art and science. They put their customers' needs first, because they believe in feeling confident and feeling good.
Previously known as Mediviron UOA, Nexus Clinic was established in 2001. It is known to be a top-notch aesthetic center found in the heart of Kuala Lumpur.
They offer a wide array of non-surgical aesthetic methods and advanced laser treatments. They are also known to be one of the clinics with the best hair transplants in Malaysia.
Devoted to meeting their clients' needs by giving classified, ethical, and private aesthetic services to both local and regional markets, there's no wonder Nexus Clinic is one of the best.
With a greatly accomplished set of doctors and their outstanding medical staff, Nexus Clinic provides their clients adept knowledge regarding the different kinds of treatment options available.
Highlights
Face rejuvenation
Weight loss program
Hair removal
Acne scar/pigmentation
Anti-aging treatment
Customer Reviews
Celebrated for their excellent service, professional medical staff, and an array of treatments to choose from, there's a reason satisfied customers keep coming back to Nexus Clinic Kuala Lumpur.
The clinic is also highly recommended for giving informative consultations, having a clean and safe location, and commending the doctors on their expertise on handling hair and skin treatments.
Customers on Google reviewed Nexus Clinic and wrote:
"6 months ago I had bad hair loss problem, it was frustrating time for me, so I decided to search for a good clinic to fix my problem. That was when I found Nexus Clinic. I called them and made an appointment to see the doctor. The doctor suggested me to give the injection treatment to my head. After 3 rounds of hair treatment i could already see my baby hair growing, and after 5 rounds of treatment my hair was back already. I'm very HAPPY with the result. Not only with my hair but I also did skin treatment and the result were satisfying. I highly recommend this clinic. The doctor are professional, all the staff are friendly and the price is worth it. I will continue to maintain my hair and my skin in Nexus Clinic definitely!!!"
"Nexus Clinic UOA is where I would go to get my professional treatment for any kind of aesthetic medical procedure, and Dr. Aris Fadzillah is the only aesthetic doctor I believed in when it comes to any aesthetic procedure I am doing. From the 1st consultation with Dr. Aris, I have entrusted him & Nexus in general. Feeling that you are safe is very important when doing any aesthetic treatment; and I am happy to say that I get that level of comfort & security under the hands of Dr. Aris. Highly recommended!!!"
"Always wanted that radiant glass skin but didn't know how to. Consultant over there planned a wonderful plan for me to achieve that and even though I am just half way through every one starts complimenting the skin already! Love my skin, very professional doctors, they do know what they are doing and what i want. Thank you so much Nexus! :)"
6.  Mediviron UOA Clinic Kuala Lumpur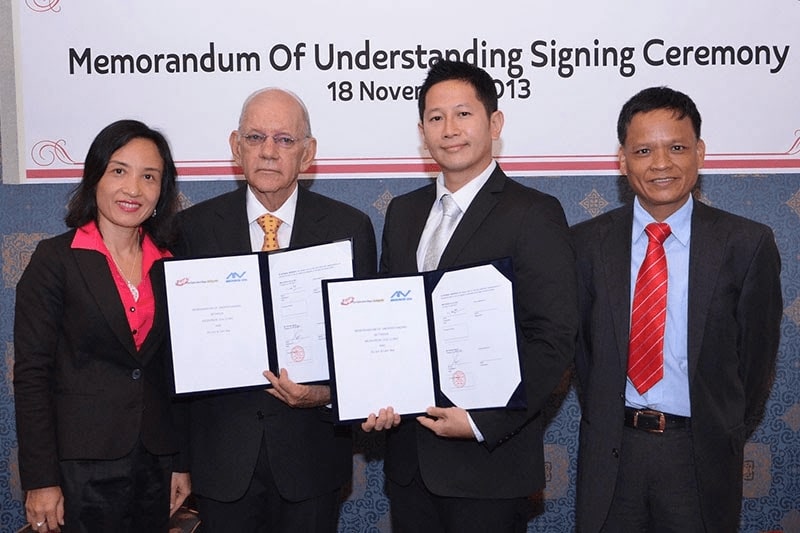 BEST FOR 
Aesthetic and skin care
PRODUCTS
Laser treatment, hair treatment, liposculpture, breast enlargement, botox treatment,
WEBSITE
https://www.mediviron-uoa.com/
ADDRESS
LG 9, Lower Ground Floor, Wisma UOA II, Jalan Pinang, 50450 Kuala Lumpur, Malaysia
CONTACT DETAILS
Tel: +6017-2163569

Mobile: +6017-2163569

E-mail: [email protected]

OPERATING HOURS
Monday – Friday – 8:30am – 6:00pm
Saturday – 8:30am – 6:30pm
Sunday – Closed
Mediviron UOA Clinic Kuala Lumpur is favoured by customers for their expert handling of general cases and competent performance of various aesthetic procedures.
They are also recognised for their fractional laser CO2 therapy, a procedure that involves the removal of wrinkles and smoothing out of uneven skin.
Backed up by a group of highly skilled doctors and medical staff handling front edge apparatuses, no wonder Mediviron Clinic is on people's radars when it comes to choosing among the best hair transplants in Malaysia.
Highlights
Non-surgical aesthetic treatment
Medical treatment for skin, face, and body
Weight management
Internal, hormonal, and sexual health
Joint pain management
Customer Reviews
Mediviron UOA Clinic Kuala Lumpur is well-known for their educational sessions, friendly and accommodating staff, and outstanding medication and results.
The doctors are truly experienced, more than capable of understanding and clarifying the customers' problems, eventually coming up with desired solutions.
Clients of Mediviron reviewed them on Google and wrote:
"Dr Adeline Peters is compassionate and a thorough professional. I have been visiting her for over an Year. She's dealt with so much of accuracy, persistence and patience with my chronic issues. I'm truly grateful to her for curing me quickly and successfully."
"I have been going to this clinic for 6 years ever since  I work in the same building. The staff at the clinic are all very friendly and helpful. The resident GP, Dr Adeline, in particular has always been attentive and thorough is her examination of me throughout this period. Dr Adeline keeps record of my specific medical condition (lipids, sugar and BP) since I also performed periodic blood test at the clinic and always offers advice to manage the unfavourable readings. Dr Adeline also helps to "stock up" necessary medicines for my periodic weeks-long (sometimes months-long) when I am travelling abroad either for work or hiking excursions. Very happy with the services rendered. Keep it up!!!.."
"I have been frequenting this clinic for the last 10 years and have been regularly attended to by Dr Adeline for the last couple of years . Very attentive and knowledgeable Dr who always explains herself well and ensures I understand the issues at hand well . Dr Adeline has also always taken the extra steps ( which seems to be lacking everywhere nowadays) and to listen to my ailments and prescribe medicines which suit me and always gives me immediate relief and cure Certainly appreciate her being so close to my office and always being able to resolve my problems"
7.  Beverly Wilshire Medical Centre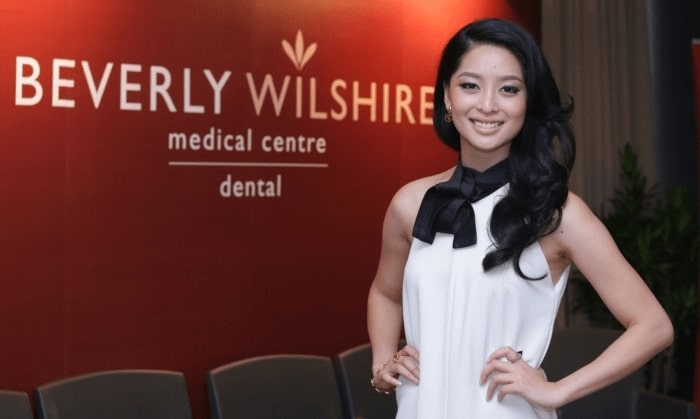 BEST FOR 
Number one aesthetic clinic in Malaysia
PRODUCTS
See product page in website [link below]
WEBSITE
https://www.beverlywilshiremedical.com/
ADDRESS
Level 9, Kenanga Tower, No. 237 Jalan Tun Razak, 50400 Kuala Lumpur
CONTACT DETAILS
Tel: 1800-88-8802

E-mail: [email protected]

OPERATING HOURS
Monday to Friday – 9:00am – 7:00pm
Saturday – 9:00am – 3:00pm
Sunday – Closed
Beverly Wilshire Medical Centre is known for their extravagance and world-class amenities that provide top-notch protection and pleasure.
They focus on the mixture of medical-aesthetic procedures, anti-aging medicine, cosmetic surgery, dental aesthetics, and hair restoration.
The mission of Beverly Wilshire Medical Centre is for their customers to attain a glowing balance between their self-worth and their physical beauty. For Beverly Wilshire, it's all about natural beauty.
Highlights
Cosmetic Surgery
Aesthetic Medicine
Healthy Aging
Hair Restoration
Fat Reduction
Customer Reviews
Beverly Wilshire Medical Centre is well-known for their friendly and attentive medical staff, and overall comfortable treatment.
Some clients that require major surgeries recommended the clinic for their expertise on cosmetic procedures given by the doctors and their astounding level of service.
Customers reviewed the clinic on Google and wrote:
"I was recommended by a friend of mine to get my fillers done in Beverly Wilshire Medical Centre. Thanks to the lovely reception team who accommodated my appointment in short notice as i had travel plans. I am really happy with the level service from all the staff and Dr Karen was simply amazing with her treatment. She was very gentle during treatment and made sure i was feeling comfortable every step of the way. The results of the fillers is pretty instant as i am able to see improvements around my under eye area. I am very happy with results. Thank you all."
"Amazing experience here. I am a foreign traveler with only a few days in the city, and finding a good doctor with my schedule is usually difficult. This office immediately made space  for an appointment, and did the procedure I needed on the same day. Not only professional and highly skilled, but also kind and very attentive to every need. They removed all anxiety from rushing such a visit in a country far from my home, and I am grateful. They will take care of you here !"
"From the many months of consulting via email to the arrival at the medical centre, the process was smooth and efficient. Overall I was extremely satisfied with the level of service, with the only shortfall coming from operations. There were a few discrepancies on pricing of surgical procedures, taxi transfers (that were meant to be included) and an issue with the incorrect compression garment after surgery. However, this should not detract from the level of care administered by the nurses and surgeon, these were second to none. I was extremely well cared for during my time in the hospital and the facilities are super clean and professional. If you are considering cosmetic surgery, I would highly recommend the Beverley Wiltshire. Thank you to Dr Jalil and the nurses, a truly amazing service."
Hair loss is actually a big problem if you really think about it, especially to those whose self-esteem and confidence are greatly affected. As a result, it can also affect a person's health and welfare.
With a number of clinics to choose from on the list of best hair transplants in Malaysia, it's only a matter of time before you pick out what's best for you and your hair, and finally book your first session.
Once you've undergone the procedure, leave your comments down below and let us know how it went. We'd love to hear from you!
Since you've already gone and taken care of yourself, why not go all the way and treat yourself to a massage? Check out our list of the top places for the best massages in KL, Malaysia!