The 6 Best Gynaecologists in Kuala Lumpur
Photo credit: Shutterstock
There are a lot of considerations that come with being a woman. Whether it's getting our monthly visitor or needing a yearly check up from the OB, knowing the best gynaecologists in Kuala Lumpur is crucial.
Getting a pap smear once a year, having a checkup to avoid ovary cancer, knowing the right contraceptive to use — these are just some of the things women have to constantly worry about.
To cater to women's needs, below is a list of some of the best gynaecologists in Kuala Lumpur.
1.  KL Fertility Centre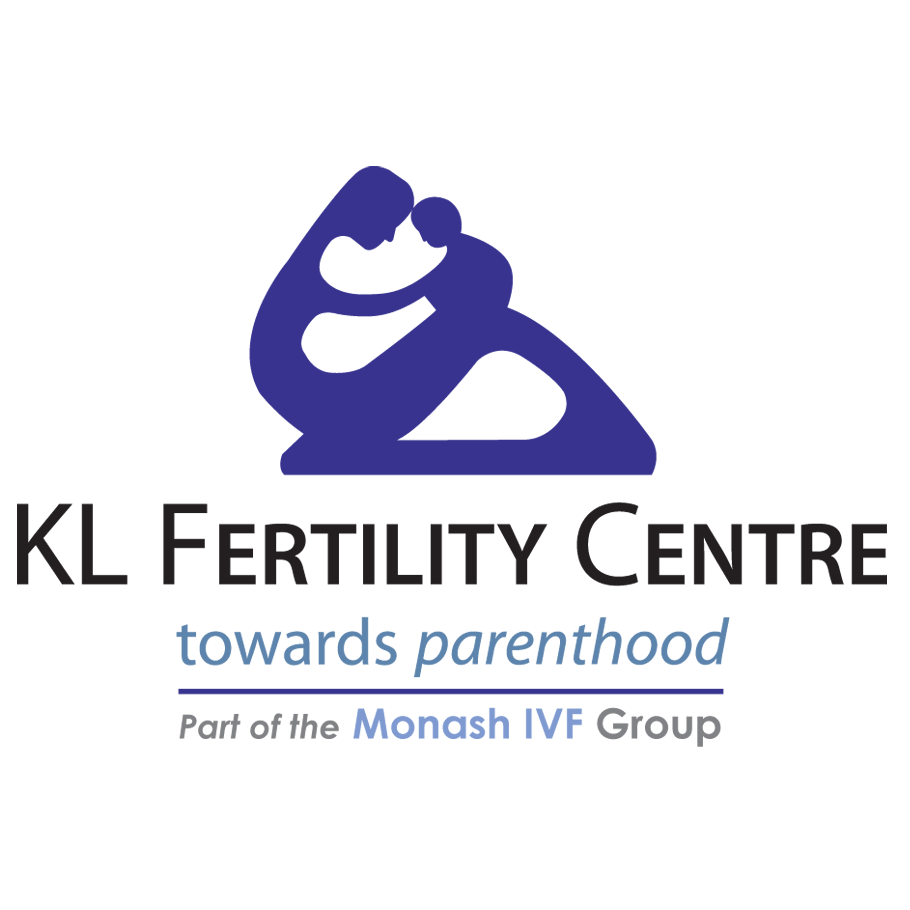 BEST FOR 
Decades of helping couples towards parenthood
PRODUCTS
Fertility tests and treatments, male infertility programme
WEBSITE
https://www.klfertility.com/
ADDRESS
LG Lot 30, DC MALL, No 6 Jalan Damanlela, Bukit Damansara, 50490 Kuala Lumpur, Malaysia.
CONTACT DETAILS
Tel: +603 2780 4288

 

Email: [email protected]

OPERATING HOURS
Mon to Fri: 9am – 4pm
Sat: 9am – 1pm
KL Fertility Centre is a medical institution dedicated solely to helping women and their problems with fertilisation.
Having been around for 20 years, KL Fertility Centre has been helping couples from across the globe bear children.
KL Fertility Centre is recognised for continuously developing more fertility treatments. They focus on the needs of the patients with care and compassion.
They also focus on a person's diet and lifestyle, in order to make permanent positive changes in their lives. And for that, KL Fertility Centre is one of the best gynaecologists in Kuala Lumpur.
Highlights
Fertility specialists
Consultant anaesthetists
International advisors
Support counselors
Customer Reviews
KL Fertility Centre is well known for their good service and for radiating good vibes towards their patients. People say they have the best set of doctors and medical staff as well.
"We were referred to Dr Paul, very friendly, informative and helpful. My husband and I thoroughly enjoyed our journey with KL Fertility Centre, the facilities are top notch and the staff are all reliable and supportive. Keep up the good work!"
"Its awesome… words are less to describe their specialties… Thanks to Dr. Prashant, Dr. Agilan & whole team. All are very supportive & caring."
2.  Taman Desa Medical Centre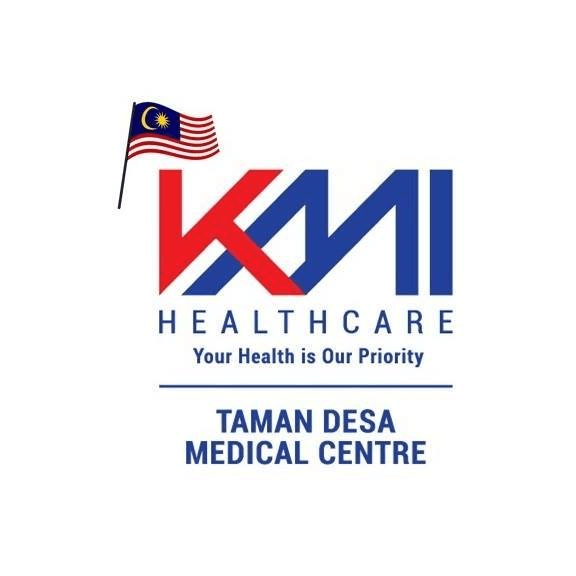 Taman Desa Medical Centre (TDMC) is a recognised multidisciplinary specialist hospital offering good-quality and inexpensive medical care.
TDMC was established in 1997, and today they now have over 22 specialist consultants. They also have a highly trained support staff that provides excellent health care.
With a variety of services to choose from like 24/7 emergency services, ear nose & throat, several surgical procedures, and pediatrics, just to name a few, TDMC truly deserves to be one of the best gynaecologists in Kuala Lumpur.
Highlights
Part of KMI Healthcare
55 bed capacity
Strategic location and alliances
Customer Reviews
TDMC is known to be one of the best gynaecologists in Kuala Lumpur for the impressive service that their doctors and staff provide their patients.
Patients commend TDMC for their professionalism in the industry. They continue to exceed people's expectations.
People reviewed TDMC on Google and wrote:
"Good community specialist hospital that offers multi-disciplinary care. Always helpful and friendly. Good job!"
"Very clean, efficient and courteous service. Particular thanks to Dr Gauri Arumugam and also Dr Benedette and their team members for the amazing service quality provided to my daughter."
"Very good service, nurse, doctors and cleaners are friendly and the cleanliness is taken care well."
3.  Klinik Dr Zaharuddin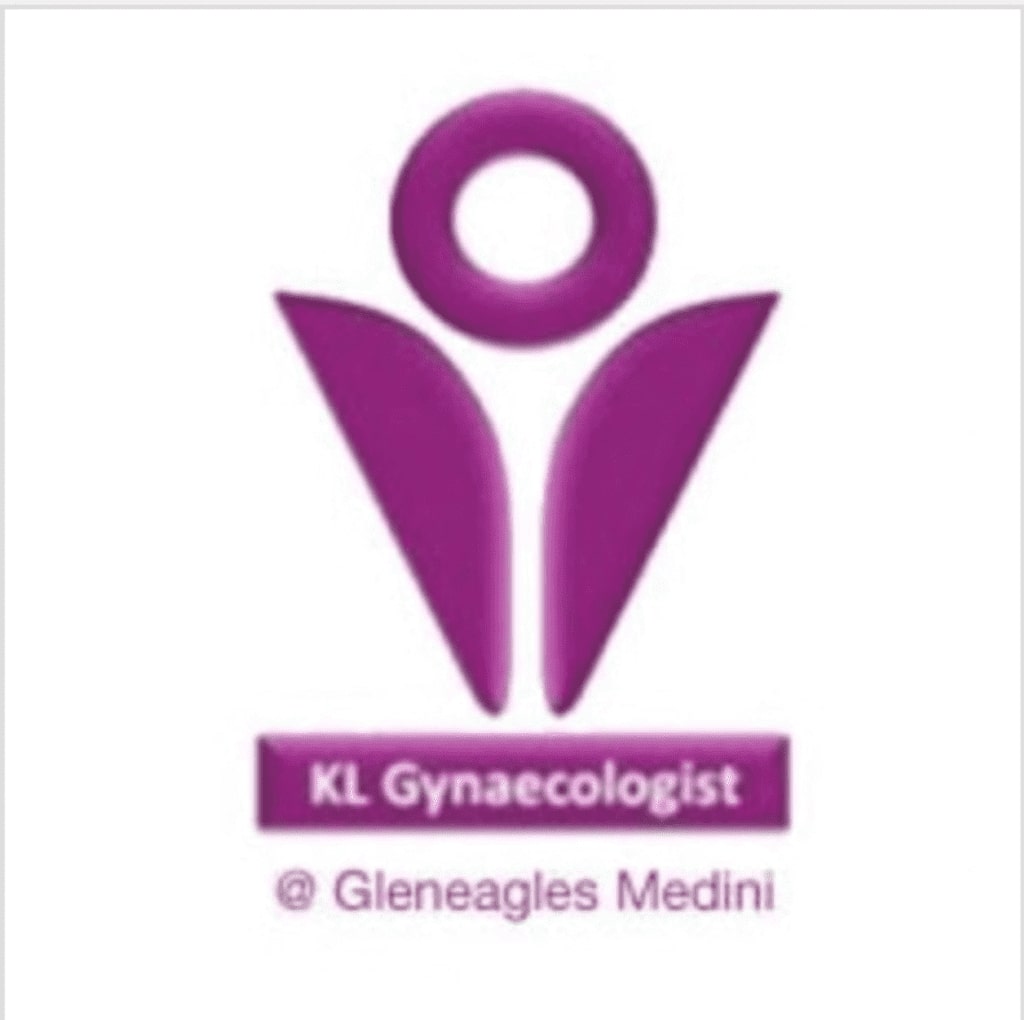 BEST FOR 
Professional and personal care
PRODUCTS
Comprehensive health screening, treatment of common and complex gynaecological conditions, general obstetric services, and family planning-related procedures
WEBSITE
https://www.klgynaecologist.com/
ADDRESS
Suite A-5-10, 5th Floor, Tower A, SUNWAY MEDICAL CENTRE, 5 Jalan Lagoon Selatan, Bandar Sunway, 47500 Petaling Jaya, Selangor, MALAYSIA
CONTACT DETAILS
Tel: +603 7491 6490

 

Whatsapp: +601118660818

Email: [email protected]

OPERATING HOURS
Mon to Wed: 9:00am-5:00pm
Fri to Sat: 9:00am-1:00pm
Klinik Dr Zaharuddin is a leading women's specialist clinic that focuses on obstetrics and gynaecology. They also specialise in gynaeoncology.
For Klinik Dr Zaharuddin, health is their number-one priority. They make sure to place huge importance on their relationship with each of their patients. With this belief, health care solutions are greatly improved, as patient-doctor relations facilitate the treatment process.
In order for the clinic to give resourceful, generous, and individual care, they strive to showcase frontedge facilities and modern medical technologies.
Klinik Dr Zaharuddin is one of the best gynaecologists in Kuala Lumpur because of their outstanding health education, care, and treatment of their patients.
Highlights
Women's health care services
Gynaecological tumours
General obstetrics (pregnancy)
Customer Reviews
Klinik Dr Zaharuddin is recognized by their patients to have overall great services—a kind staff, comfortable environment, affordable rates, and professional set of staff.
"Got my HPV vaccination here.Since the injection itself priced the same whole Malaysia, what differentiates this clinic is the service that they provide.The doctor was very friendly and was kind enough to share a lot of information regarding HPV vaccination and cervical cancer. By getting this injection, I also got package discount for a full blood test in this clinic.Very satisfied with the service I got here."
"It's satisfactory here! The environment is nice and clean, with friendly staffs. I paid RM350 for both me and my wife's analysis. For the hospitality of the hospital, its okay. However, perhaps for patients who come for a few consultations within a month, the 2nd consultation fee should not be charged. Consultation fees here are quite high compared to other Malaysian clinics."
4.  University of Malaya Medical Center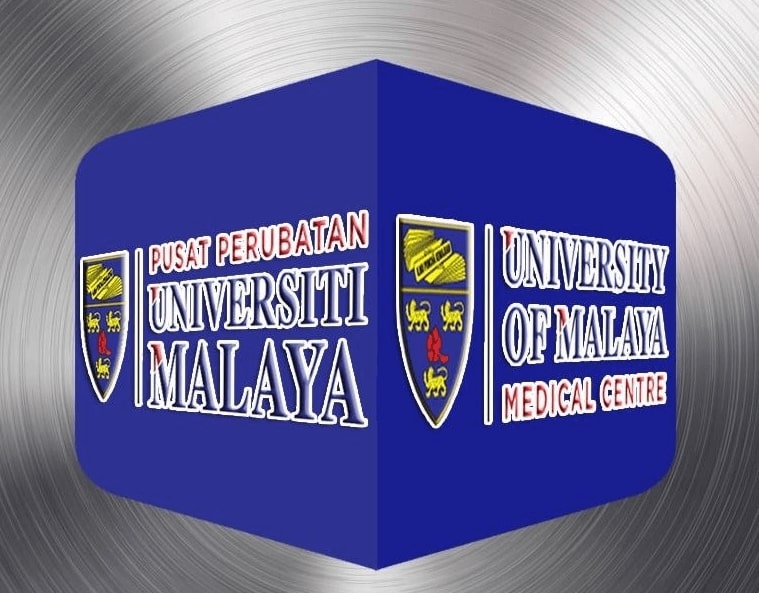 BEST FOR 
Leaders in medical education
PRODUCTS
High quality healthcare, medical training, and research
WEBSITE
https://www.ummc.edu.my/default.asp
ADDRESS
Pusat Perubatan Universiti Malaya, Lembah Pantai, 59100 Kuala Lumpur
CONTACT DETAILS
Email:

[email protected]

 

Tel: 03-79494422

OPERATING HOURS
Always open
University of Malaya Medical Center was established in 1968, for the educational and medical students of the University of Malaya.
The university's goals are to enable human capital with high regard, to steer quality into medical studies, to maintain a strong financial hold, and to boost the school's standards by recognising its education and healthcare.
UMMC is one of the best gynaecologists in Kuala Lumpur because they continue to work hard with the aim of reaching the highest standards throughout the world and not just in Malaysia.
Highlights
Clinical department
Clinical support department
Non-clinical department
Customer Reviews
UMMC is praised by their patients for having a good service and friendly approach by their doctors and nurses. The staff know how to spend time efficiently and deliver tasks well.  
"UMMC, I love you. Your doctors and nurses are very professional, experienced and passionate; 100x better than any private hospitals that I have entered. Your medical professionals provided me with very thorough treatments and checks each time (I visited 6 times – maternity & pediatrics ward). Always make sure that i am at my best before discharging me. I always tell my friends that the hospital is clean, no-sleeping-in-the-corridor stories & I always have a good experience."
"The nurses and doctors at pediatric ward and pediatric emergency are very friendly and professional. I have been visiting the hospital 8 years now from my first child till the fourth. You have trained the nurses and doctors, very well keep up the good work!! You guyz are awesome.."
5.  Gleneagles Kuala Lumpur

Gleneagles Kuala Lumpur is an intensive care hospital that is built around the notion of a comfortable space paired with the best medical care possible.
Devoted to the cause of offering high-quality and professional healthcare services to everyone, Gleneagles Kuala Lumpur is indeed one of the best gynaecologists in Kuala Lumpur.
Gleneagles is also dedicated to making patients' hospital trips as pleasant as possible, whether it be for generalised healthcare or a specific kind of medical service. It's a good place to go if you feel particularly anxious in healthcare facilities.
Highlights
A collection of medical centres
Pioneers in medical breakthroughs
Accredited by the Joint Commission International
Customer Reviews
Gleneagles Kuala Lumpur patients praise the hospital for their clean, efficient, and excellent health care service. The hospital staff is truly professional and skillful.
Patients reviewed this prestigious hospital and wrote:
"Excellent service every time I have  been to this hospital. I regularly go for my health screening and have also sent family members. Whether it is the cardiologists, the dentists or the doctors in the ER I find them excellent.  The doctors, the nurses and the admin staff are also very kind and helpful. I definitely recommend  this hospital."
"Service is extremely good and fast! All my treatments and appointments were dealt with quick and with ease. Although you may need to pester them a few more times before they get to your turn. Great atmosphere and good restaurants and facilities! Overall 5/5 for cleanliness included."
6. TMC Fertility and Women's Specialist Centre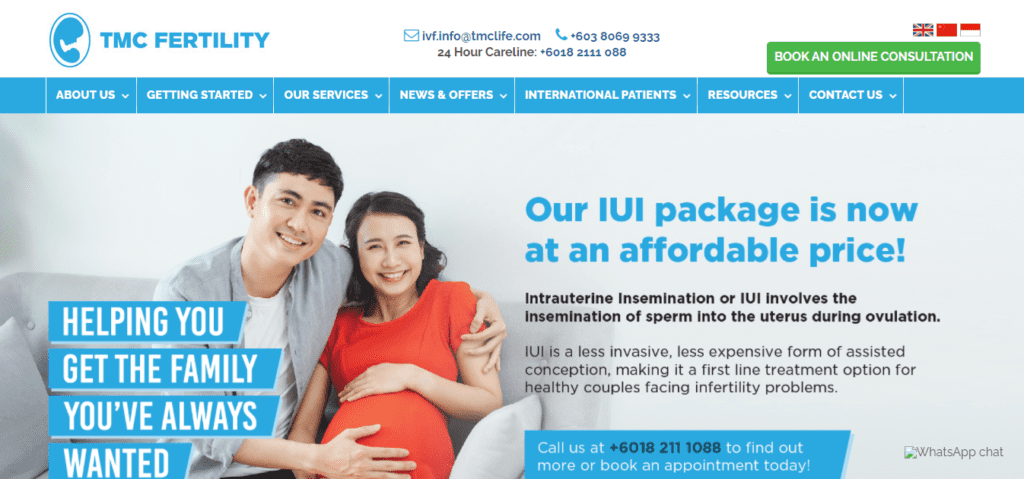 | | |
| --- | --- |
| WEBSITE | https://www.tmcfertility.com/ |
| SERVICES | Fertility Treatments Time-Lapse Imagin Pre-Implantation Genetic Testing Fertility Support Counseling |
| OFFICE HOURS | Monday (9.00am – 1.00pm) Thursday (9.00am – 2.00pm) Friday (9.00am – 4.30pm) |
| ADDRESS | 8, Jalan Prima, Metro Prima, Kepong, 52100 Kuala Lumpur, Malaysia |
| CONTACT INFORMATION | [email protected] +603 6258 0000 |
TMC Fertility & Women's Specialist Centre is a full-fledged fertility treatment centre offering a wide range of treatment options for both male and female patients, ranging from simple to complicated cases.
They have advanced medical and technological facilities and skilled fertility specialists. Coupled with superior patient support services, affordable packages, world-class IVF labs and uncompromised use of quality medications, TMC Fertility in Malaysia is poised to become the region's leading fertility treatment centre.
TMC Fertility has over 25 years' experience and has produced the highest number of IVF babies in Malaysia. They also have the largest network of fertility centres in Malaysia, with branches located in Puchong, Kepong, Kota Damansara, Ipoh, Penang, and Johor Bahru.
Highlights
Detailed explanation of treatments
Have been awarded numerous accolades over the years
First center in Malaysia to be certified by the Reproductive Technology Accreditation Committee
Customer Reviews
Here are some reviews from their previous patients:
"Very polite nurses, patient services and registration staffs! Professional services!! Best fertility centre!"
"TMC is the right place with professional, friendly doctor, nurse, staff. Wonderful."
"Friendly, warm and knowledgeable professionals with lots of patience and calm."
To find the perfect gynaecologist to best suit your needs, all it takes is trust, time, and some patience. At least we've made the process a little faster by giving you the best gynaes in KL in this list, though!
Once you've taken the effort to have that follow-up checkup you've been postponing, leave your comments down below and let us know how it went. We'd love to hear from you!
Oh, and if your women's health issues have been making it hard for you to keep up with the chores at home, don't worry! Try our list of the best maid agencies in Malaysia to get some professional helpers.