6 Sites for the Best Paid Survey in Malaysia to Earn From
Source: Samantha Borges via Unsplash
With the changing times come new avenues for work. Earning money has never been easier thanks to the sites for the best paid surveys in Malaysia!
How does this work, you ask? Simply join a paid survey site, answer surveys, and they give you a fee, gift cards, or even products in exchange.
Ready to earn money in the comfort of your home? Below is a list of sites for the best paid surveys in Malaysia and all you need to know about them.
1.  MOBROG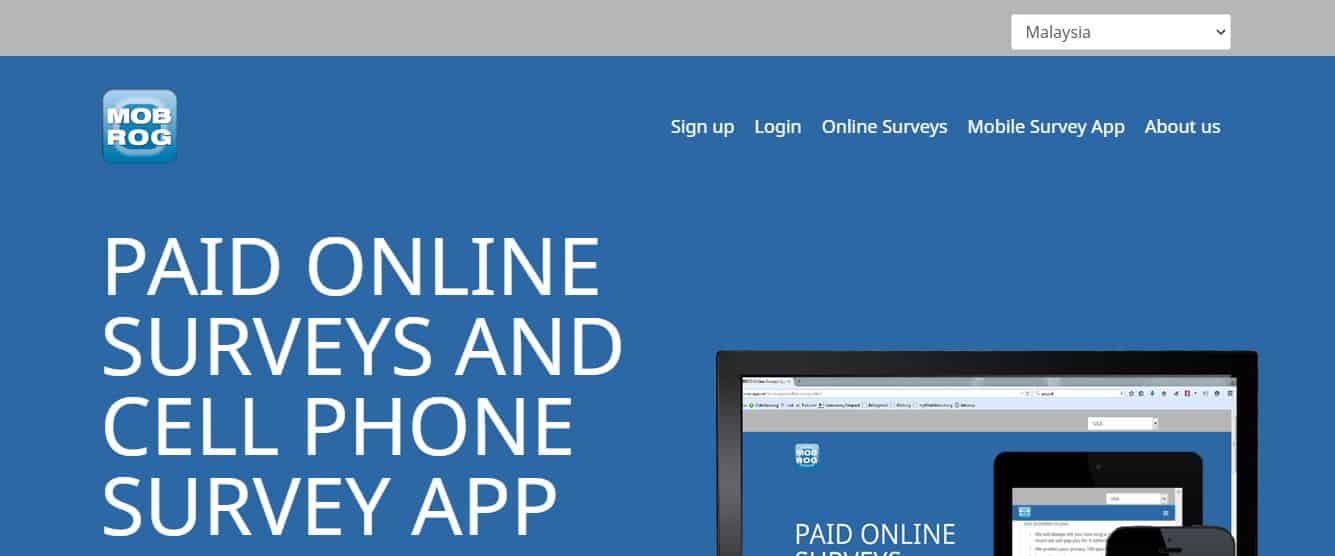 Your chance to help improve the world is right at your fingertips with MOBROG, a website that conducts surveys internationally. Among countries they serve, they also offer their best paid surveys in Malaysia.
At MOBROG, you are essentially your own boss. You chose what times you'd like to work as well as the surveys you'd like to answer.
You are not kept in the dark with regards to your earnings. Transactions are transparent and the fee is indicated before each survey.
For each survey you successfully take part in, you get an amount of money you can request for payout via PayPal or Skrill.
You can join their community using your laptop or Android/iOS device with their website and smartphone app.
Highlights
International paid survey
Flexible schedule
Ability to choose surveys to answer
Pay is indicated
Payout via Paypal or skrill
Accessible via web or smartphone
Customer Reviews
A MOBROG user, Jamie Sanderson, shared:
"Have been using MOBROG for just a couple days and I have already banked some money."
Another user, Jannia, said:
"MOBROG is the best survey site. Trusted, easy payment, and the survey is great."
2.  Valued Opinions

Turn your opinions into cash with this site for the best paid survey in Malaysia and the largest paid survey panel in the world, Valued Opinions.
At this site, you get to answer a wide variety of surveys, from day-to-day necessities to fashion and film. Using this site is easy as it only takes two steps to earn — register, answer, and voila!
In 2020, members can earn as much as RM30 per survey. They can also choose whether to receive their pay as a KFC, Aeon Jusco, Lazada, and/or Zalora gift card and voucher.
Not only is Valued Opinions the best paid survey in Malaysia for payment. Members also get to shape the future by telling brands what they think about their products or services.
Highlights
Largest paid survey panel in the world
Wide variety of surveys
Ease of use
Gift cards as payment
Customer Reviews
Susie Lim, a Valued Opinions member, shared:
"Valued opinions has been great over the years. The claims received as promised."
3.  Surveytime

International paid survey site Surveytime personalises members' experiences in taking surveys. Upon signing up, you will answer questions to build your profile so they can suggest surveys that best fit your interests.
Each survey pays 1USD, which you can claim for payout instantly without having to gather points. There are also a variety of reward options depending on where you live.
And to get a better opportunity to earn, you can also choose to be notified of new surveys via text, email, or web notifications.
For influencers, vloggers, bloggers, and media channel managers with a guaranteed engaged audience, they also have an exclusive ambassador program that can help provide additional income while working in the comfort of your home.
Highlights
Personalised experience
Instant payout
Variety of reward options
Notifications for new surveys
Exclusive ambassador program for influencers
4.  Triaba

Triaba Malaysia is the best paid survey in Malaysia for people who just want a passive, commitment-free source of income that can afford them a cup of coffee every now and then.
Members receive one to seven surveys a month depending on the number of surveys that fit their profile. Fees range between 0.25 to 6USD, sometimes even higher, and payment is received via Paypal.
To save you from scrolling endlessly through an application or a website, surveys from Triaba Malaysia are sent via email. As it's truly commitment-free, you can also unsubscribe whenever you want.
Highlights
Commitment-free
One to seven surveys per month
25 to 6USD
Payment via Paypal
Surveys sent via email
Unsubscribe anytime
5.  YouGov

YouGov is made up of a global community of people who give their opinions about a variety of topics in exchange for points and rewards.
Survey links are emailed to you for your convenience and you can earn points by answering them, then exchange them for rewards.
This source of the best paid surveys in Malaysia offers a competitive list of rewards, such as cash, gift cards to stores and restaurants, mobile credits to DiGi, Maxis, TuneTalk and UMobile, AirAsia Big Points or you can choose to donate to charity.
Highlights
Global community
Survey links via email
Competitive rewards
6. Surveyeah Malaysia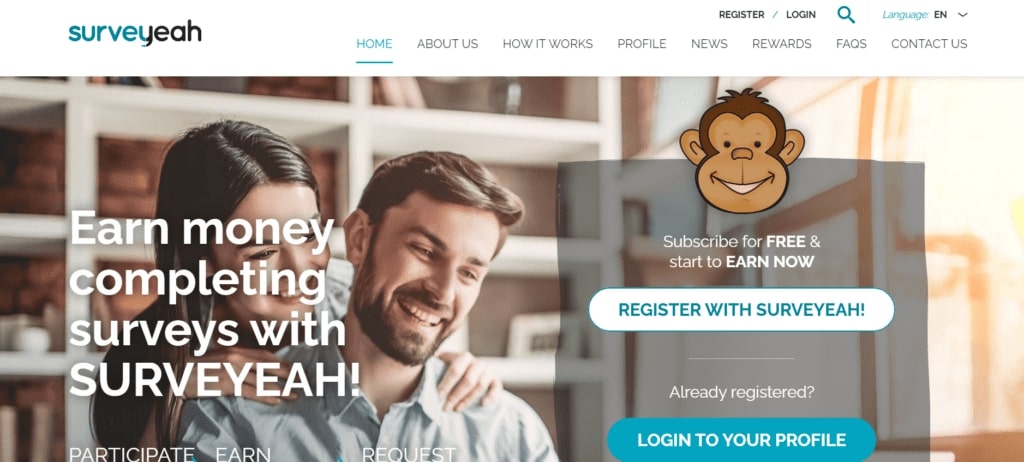 Surveyeah sends paid online surveys to its members. Their  job is to find people to answer questions from home regarding well-known international groups.
In exchange for time spent responding to surveys, you will receive dollars or pounds convertible via PayPal and Amazon gift vouchers. You can also donate them to charity.
A goal that they have set is to help students and graduate students complete their theses by finding the people who correspond to their research.
Highlights
 Will always be up front with you
Currently present in 123 countries around the world in five continents
Sites for the best paid surveys in Malaysia are truly exceptional with regards to their rewards programs.
Were you able to find the best paid service in Malaysia through this article? Let us know in the comments.
And if you happen to need cash this instant, check out our list of firms for the best and most reliable payday loans in Malaysia.