5 Banks for the Best Balance Transfer in Malaysia
Featured Image Source: Avery Evans via Unsplash
Balance transfer consolidates all your outstanding debt from several credit cards into one. A bank that provides the best balance transfer in Malaysia, should help you save more with low interest rates and flexible payment schemes.
Don't know where to start? We got you covered. Below is a list of the options for the best balance transfers in Malaysia for you to consider.
1.  Maybank Balance Transfer Programme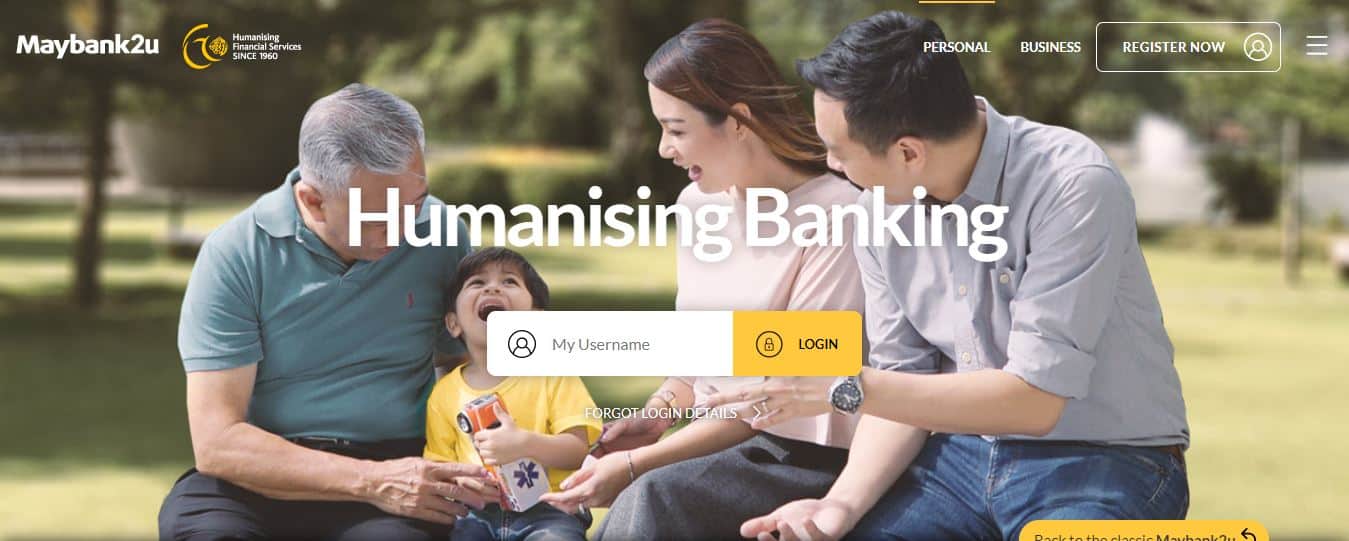 Maybank allows its credit card principal cardholders to consolidate their outstanding debt into one account while giving them the flexibility to choose a plan that best suits their needs.
This option for the best balance transfer in Malaysia gives its cardholders five plans to choose from, the longest repaying period being 36 months.
Their lowest interest rate, however, is their 12-month balance transfer plan with a three percent one-time upfront fee and zero interest through the course of 12 months. To top it off, this plan only requires a minimum transfer amount of RM1,000.
Besides being able to save more with their low interest rates, Maybank also provides the convenience of making payments online via Maybank2u or to any of their branches in the country.
Highlights
Five plan options
36 months longest repaying period
As low as zero interest rate
Convenient payment methods
2.  Bank Simpanan Nasional Balance Transfer

Malaysian bank Bank Simpanan Nasional (BSN) offers an even longer repayment period of 48 months to its credit card to its principal cardholders. But this 48-month repayment option is only one of its five competent balance transfer plans.
Their most impressive balance transfer plan would be their Plan A, which only requires a cash advance of two percent and a minimum of 500RM transfer amount to avail of their zero percent balance transfer fee for a tenure of six months.
Users can pay conveniently only via myBSN or at any BSN Branch or BSN ATM/CDM nationwide.
Proving to be one of the banks for the best balance transfer in Malaysia, BSN also allows up to an 80% transfer of your maximum credit facility.
Highlights
Up to 48 months repayment period
Five balance transfer plans
Minimum of 500RM transfer
Variety of payment methods
As low as zero balance transfer fee
3.  AFFINBANK Balance Transfer Installment Plan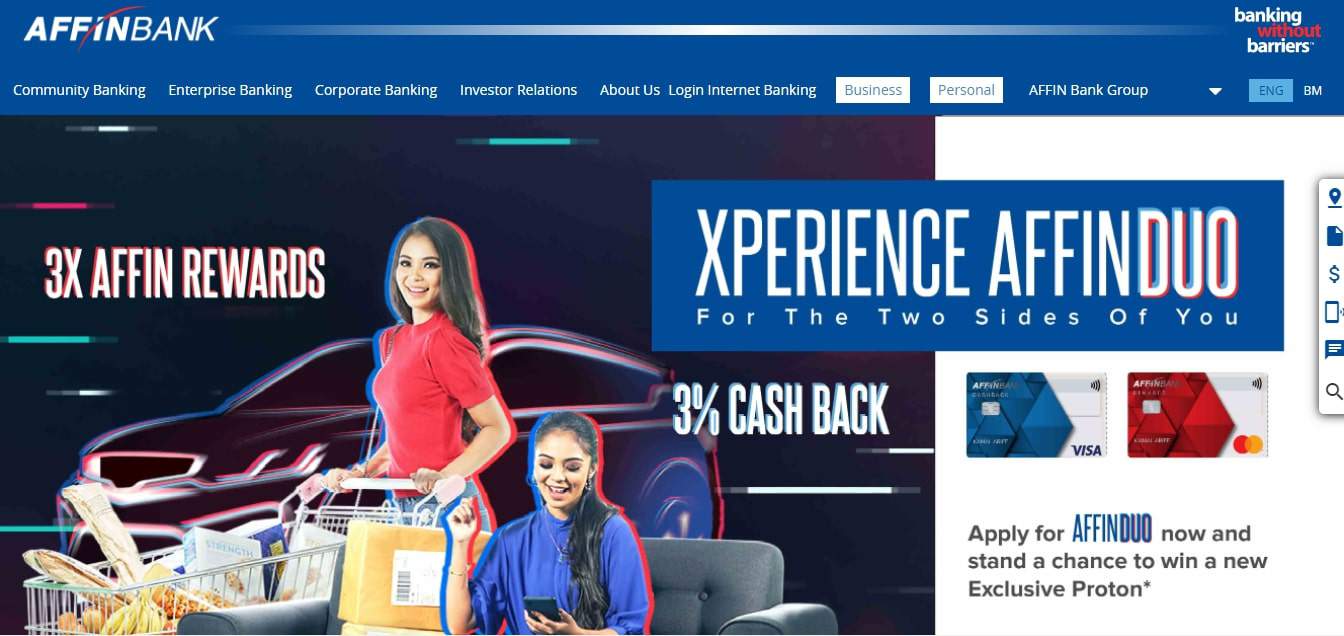 AFFINBANK has one of the most attractive offers among the banks for the best balance transfer in Malaysia.
Its Balance Transfer Installment Plan Programme, which is only applicable to its principal credit cardholders, allows users to redirect part of their available credit limit AFFINBANK to pay the outstanding balance of their other credit card accounts.
They can then repay AFFINBANK within 6 to 24 months, depending on the plan they choose, with a one-time interest as low as zero.
Those who wish to apply for their balance transfer programme have multiple channels to do so. They can make a personal appearance at any AFFINBANK branch, send an email, fax, or call.
Highlights
Allows use of AFFINBANK credit limit to pay other credit cards
Wide range of plans
Up to 24 months duration
As low as zero one-time interest
Multiple ways to apply
4.  Public Bank Balance Transfer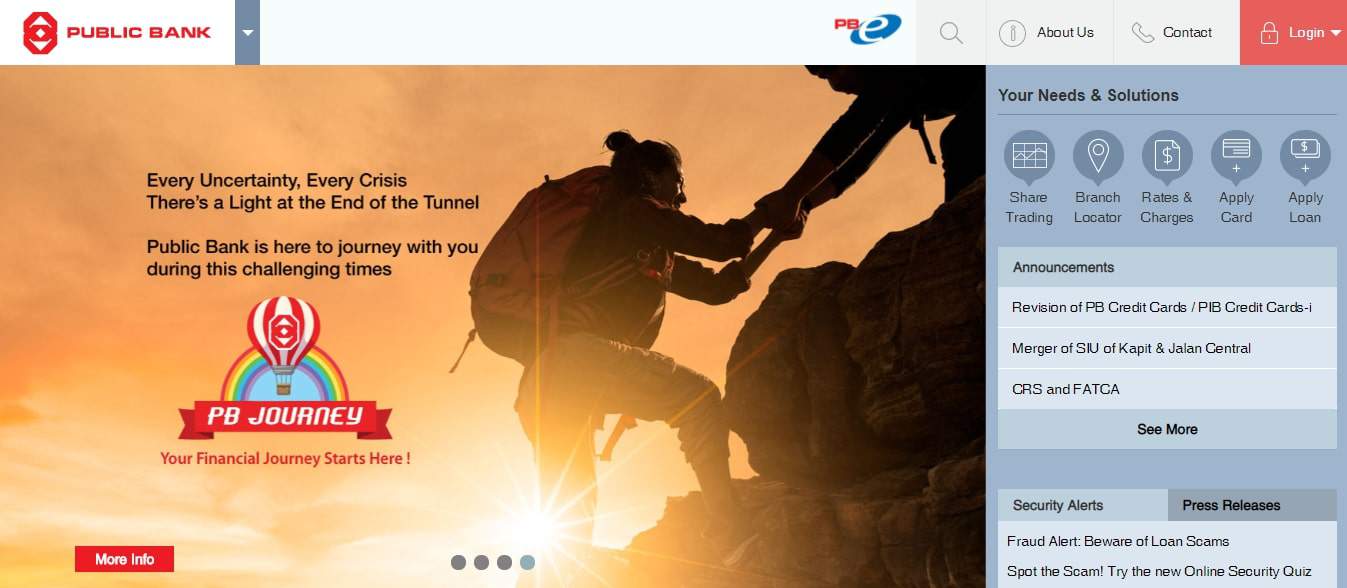 Public Bank offers more savings and more flexibility to those who will avail of their balance transfer program.
Conveniently, this bank for the best balance transfer in Malaysia also makes application for balance transfer easier with a zero processing fee. There is also no need for balance statements from other banks to apply.
Plans go from 6- to 48-month durations and have a one-time upfront interest rate of as low as 1.5 percent. To top that off, users can transfer an amount of up to 80% their credit card limit.
Highlights
Zero processing fee
No need for balance statement from other banks
6- to 48-month plans
One-time interest rate of as low as 1.5%
Maximum transfer of 80% the credit card limit
5.  HSBC Balance Transfer

Managing your finances has never been easier and wiser with HSBC's Balance Transfer offering.They have the lowest interest rates and an impressive selection of plans depending on your style.
Can you believe that their interest rates do not go over 1% per month? For Plan A, you only play a one-time upfront interest rate of 3%  for a six-month payment duration, while for Plans B and C, they have 0.58% interest for 12 months and 0.42% interest for 6 months respectively.
Their offering is even better for new HSBC credit card holders issued at their Berhad branch!
For these new credit card holders, only 1.99 percent% is collected per annum. You can save up to RM736.61 with this option compared to normal charges with 18% interest rate annually.
Highlights
Lowest interest rates
Variety of plans
6 to 12 months payment period
More savings with low interest rates
With these superb choices of banks for a balance transfer, you should now be set for a financially fruitful year.
Was this article helpful in your search for a partner bank for the best balance transfer in Malaysia? Let us know in the comments.
And if you think you still need some guidance with regards to your finances and would like to make better financial decisions, check out our list of the best financial advisors in Malaysia.