The 7 Best Movers in Penang
Photo credit: Shutterstock
If you're planning to move to a new home or you've been relocated because of work, hiring the best movers in Penang seems like a good idea. It can save you time and effort trying to figure out the move all by yourself.
To help you with it, we've actually come up with a list of professional movers based on their range and costs, location handling, and customer reviews.
So to get you started on laying out your future moving plans, check out our list of the best movers in Penang below.
1.  Zazira Movers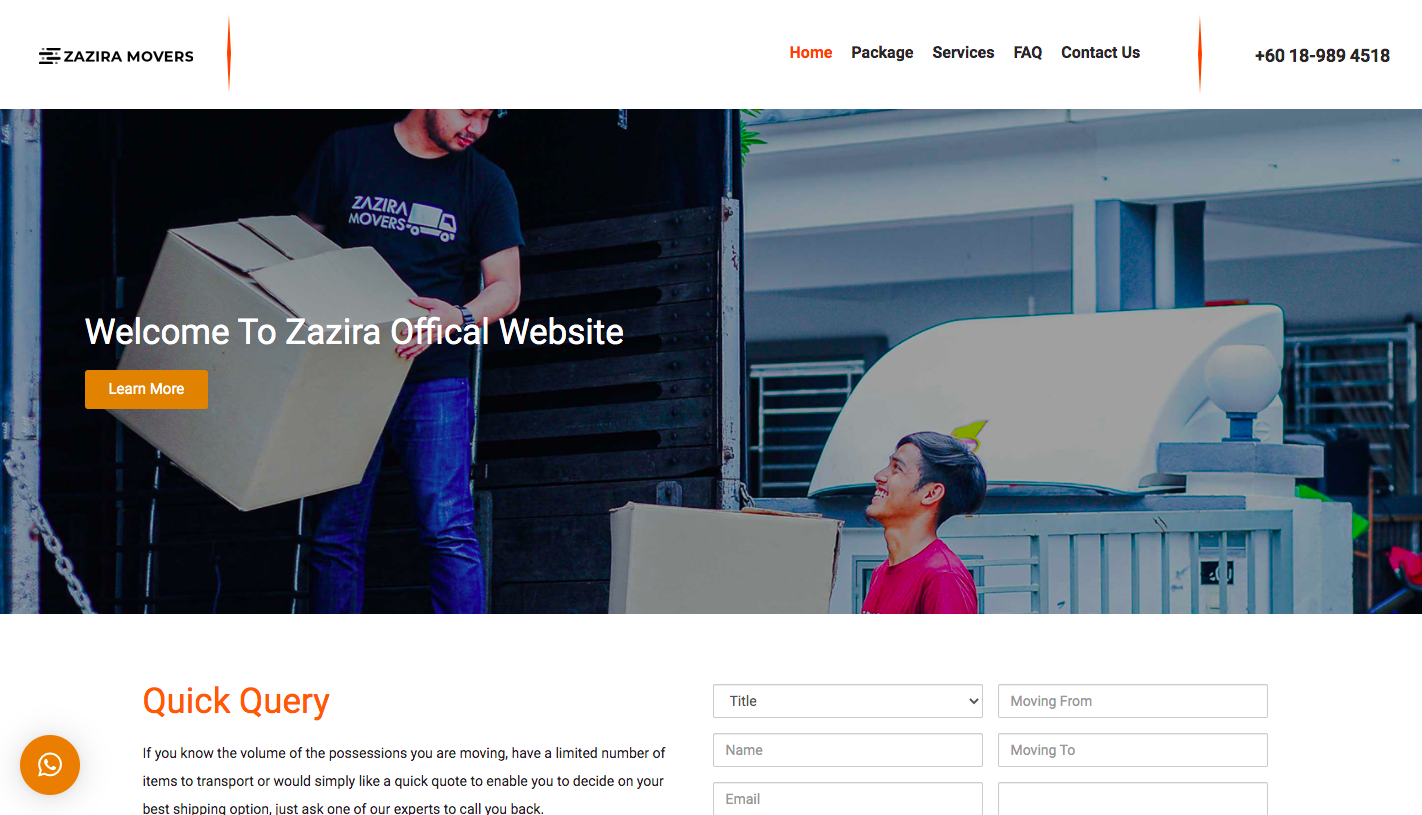 SERVICES

Residential Move, Office Move, Wrapping & Packing Services, Truck Rental, Storage Space

WEBSITE
https://zaziramover.my/
ADDRESS

Main Office HQ




Lot 137 87, Lorong Bangau 1/2, Taman Kok Ann, Jalan Mambau 70300 Seremban, Negeri Sembilan

CONTACT DETAILS

Phone: +6018-9894518


Email: [email protected]
OPERATING HOURS
Open 24/7
Zazira Movers is one of our top picks to consider if you need a reliable mover in Penang. They have a diverse array of service options that make them a one-stop-shop for all your moving needs. 
Whether you're moving to a few goods or transferring to a new home, Zazira Movers' truck rental services offer a hassle-free way to get the task done. They have reasonably priced packages that can ensure your goods arrive to their destination quickly and safely.
Their Basic package and self-pick up boxes offer a cost-efficient option for those that don't mind putting in a little elbow grease. This tier includes a driver and truck as well, making this pricing an attractive option for those who would rather DIY it. 
But for those that prefer not to do the heavy lifting, the Bronze package includes freight movers. If you'd like wrapping and packing services, the Silver and Gold packages are a better choice, with the latter already including an in-house inspection of goods to determine the truck size needed.
Zazira Movers' also offers storage space if you just need a temporary place to put your goods. This way, you can safely store your items as long as you need to – you can even hire their freight movers to transfer your goods back and forth.
Their operations and customer support run daily, 24 hours a day, 7 days a week. So if you need to do your moving after hours or like knowing that somebody is available to help you at any time of the day, Zazira Movers is the choice for you. 
So whether you're transporting goods or moving to a new space, Zazira Movers offers an all-in-one solution of services for your needs. With affordable pricing and several packages to choose from, they are one of our top picks for moving companies in Penang.
Highlights
Open 24/7

Has four easy pricing tiers to choose from

Offers temporary storage space

Can opt for do-it-yourself options
Customer Reviews
Let's take a look at what their clients have to say:
"Excellent movers! admin and staff in handling work very professional, I recommend these Zazira movers to all of you, trusted movers.. the workers did very well job.. thumbs up" – Hez vaLe
"Good, friendly and professional service." – Inang Jamili Nasron
2.  My Movers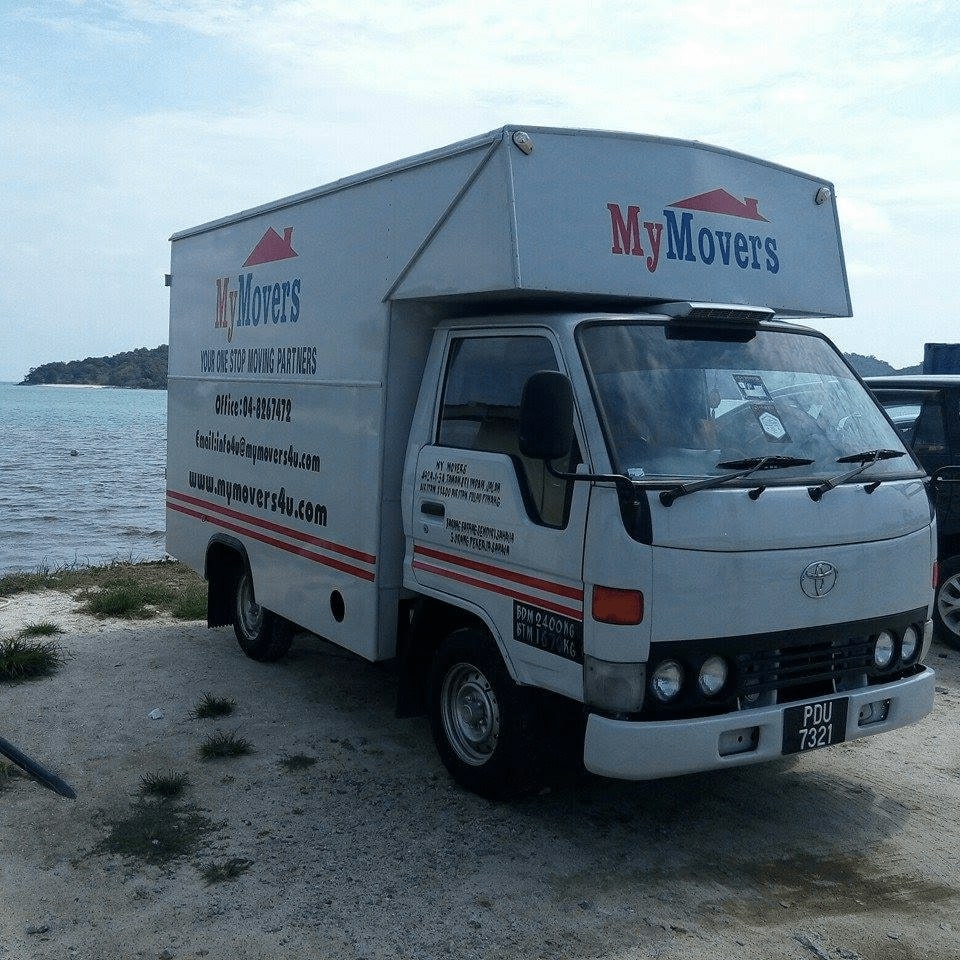 My Movers is an international moving company that provides services including international & domestic moves, warehousing, storage, freight, forwarding, shipping, logistics, and office moves.
They have also been offering a full range of professional solutions, handling household and personal goods for the past 10 years.
My Movers is an independent service provider that's one of the best movers in Penang because they're devoted to giving you customised moving methods to meet your needs and ensure a productive service.
Highlights
House relocation
Forwarding
Shipping
Air freight
Customer Reviews
My Movers is recommended by their customers for a smooth experience, efficient process, and professional staff.
One client shared a review and wrote:
"Competitively priced,  very professional team who came on time and brought sufficient (9!) personnel for the move. Entire 2 bedroom flat was empty within 1.5 hours (granted we moved the big items only and smaller items were prepacked into boxes)! Moving has never been so stress free! Have had bad experiences in the past. Never knew moving can be so fuss free! Thank you so much!"
3.  AGS Global Solutions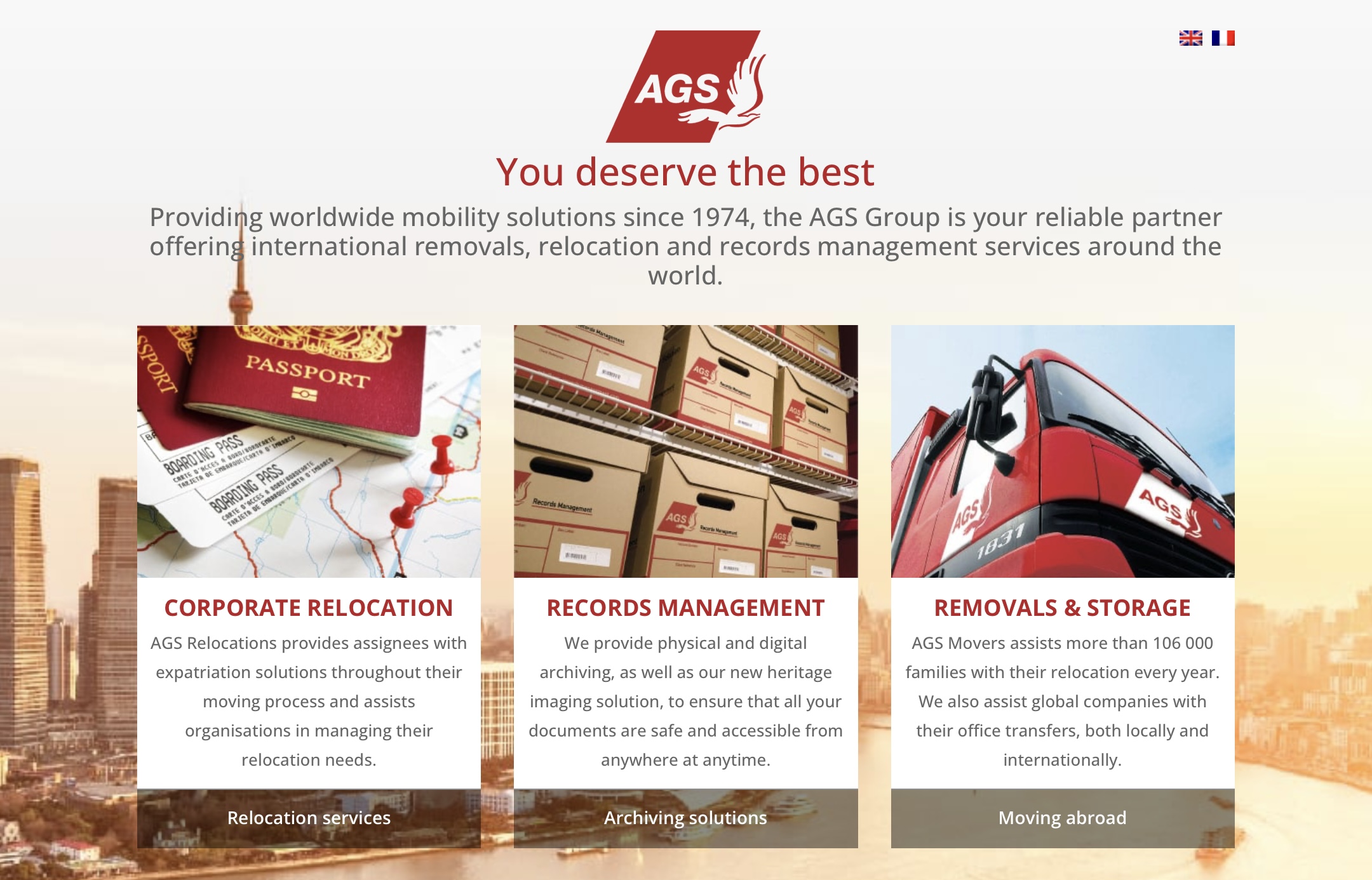 SERVICES
HR Support, Immigration, Transportation, Destination Support, Records Management, Auditing, and Physical Archiving
WEBSITE
https://www.ags-globalsolutions.com/
ADDRESS
Malaysia
CONTACT DETAILS

Kuala Lumpur Office: +603 6251 7175
Penang Office: +6012 625 1523

OPERATING HOURS
Open 24/7
As we reflect on our recent experience with AGS Global Solutions, we can confidently affirm they're indeed excellent in the world of moving companies.
Their services are second to none, leaving no stone unturned when it comes to meeting their customers' needs.
From the moment we contacted AGS Global Solutions, it was clear convenience was at the heart of their operations.
They handled every aspect of our move with efficiency and precision, sparing us from any unnecessary hassle or stress. It was a breath of fresh air to witness such seamless coordination and attention to detail.
AGS Global Solutions' reputation precedes them, and it's not without reason.
They've established themselves as industry leaders, earning the trust and admiration of countless clients.
Our own experience only further solidified their esteemed standing, as they proved themselves to be true professionals who go above and beyond for their customers.
While their services are undoubtedly top-notch, one might expect a hefty price tag to accompany such excellence.
However, AGS Global Solutions defied this expectation by providing exceptional value for their services.
Their cost was not only competitive but also justified by the outstanding quality of their work. In the realm of moving companies, they offer the best bang for your buck.
Unfortunately, they don't offer promos or discounts at the present. We recommend checking their website for other fantastic deals.
Highlights
Excellent services
Convenient operations
Stellar reputation
Competitive pricing
Customer Reviews
"AGS Global Solutions made our move a breeze! Their team was efficient, professional, and handled our belongings with utmost care. We couldn't have asked for a better experience."
"I highly recommend AGS Global Solutions for anyone in need of a moving company. Their reputation speaks for itself, and they truly live up to the hype. From start to finish, they provided exceptional service and made our move stress-free."
4.  Grow Pack Movers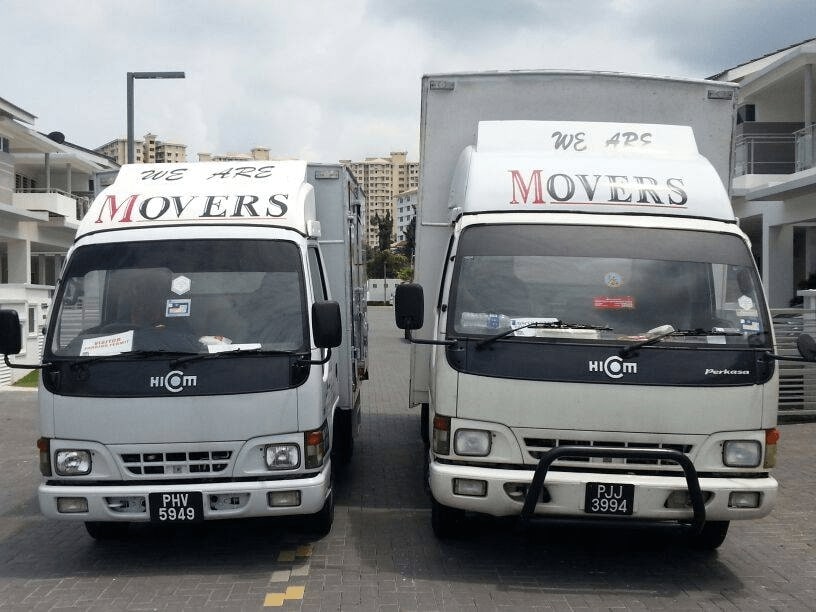 Grow Pack Movers offers relocation, transport, and door-to-door services. They also provide packing & unpacking and loading & unloading solutions with the help of their well-trained workers.
They're focused on international & domestic moving, exhibition handling, storage & freight, forwarding, land transportation, distribution, machinery moving, and marine insurance.
With their ability to provide packaging materials and wooden casings, Grow Pack Movers continues to prove that they truly have it all. This is part of what makes them one of the best movers in Penang.
Highlights
Household goods
Machine move
Office relocations
Customer Reviews
Grow Pack Movers is highly commended by their customers for the quality of their services. One client shared a review and wrote:
"No cutting corners with your stuff. They really pack it nicely before moving."
5.  Asian Tigers Group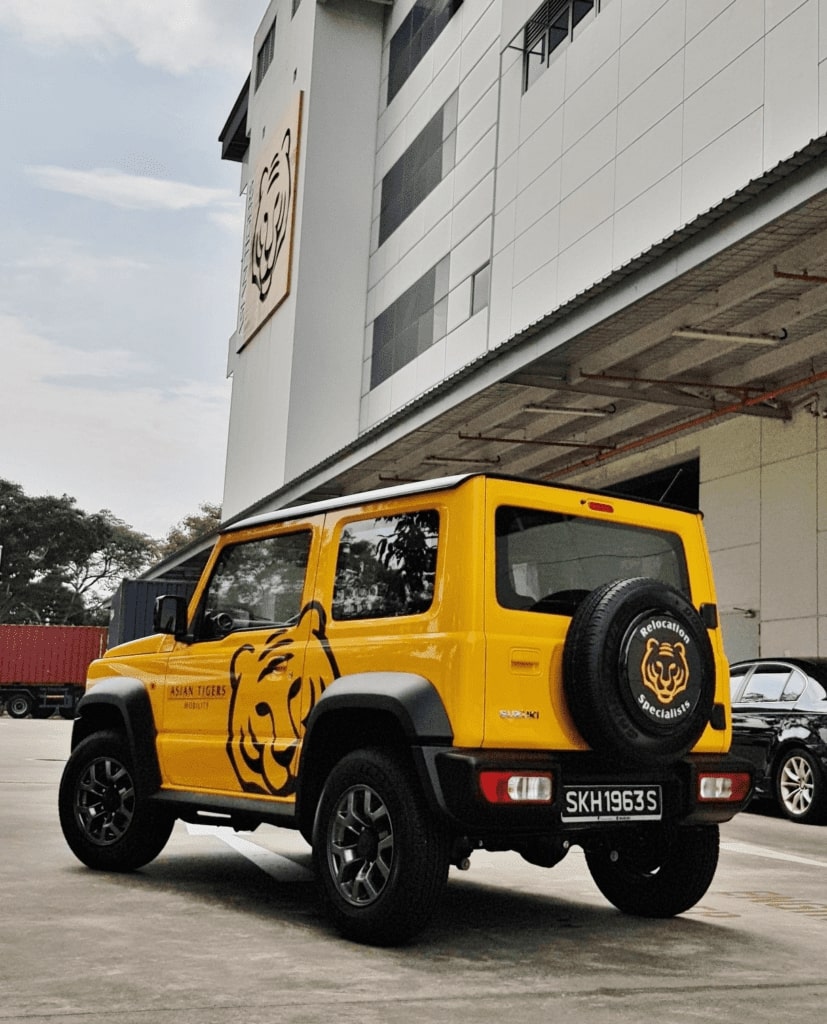 PRODUCTS
Moving and relocation services
WEBSITE
https://www.asiantigersgroup.com/
ADDRESS
#1-05 & 1-06, Choo Plaza, 41 Lorong Abu Siti, 10400 Penang, Malaysia
CONTACT DETAILS
Tel: +60 4-226 3292
OPERATING HOURS
Mon to Fri: 9:00am-5:00pm

Sat: 9:00am-1:00pm
Asian Tigers Group is widely known for their personalised approach at providing moving and relocation services in order to meet the needs of their clients.
Since being founded in 1998, the company has been on a mission to dedicate themselves to helping each family relocate in search for a better life.
Since then, Asian Tigers Group has successfully expanded by putting up several branches in 14 major Asian commercial centers.
This is just one of the ways they've become one of the best movers in Penang: their expansion has given them massive reach throughout the region, making them a very convenient option for many who need to move to or from the area.
Highlights
Fine arts logistics
Commercial freight solutions
Business relocation
6.  Lorry Malaysia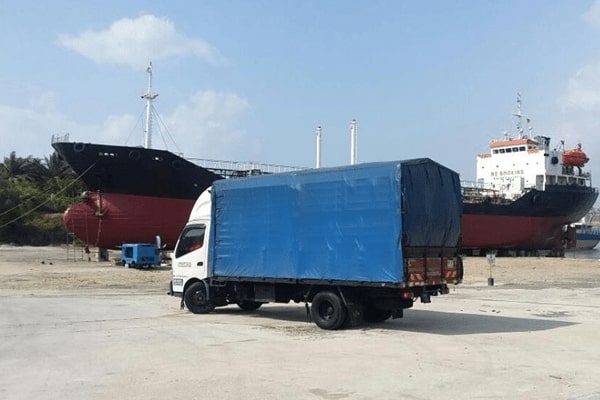 | | |
| --- | --- |
| PRODUCTS | Moving house, moving office, sending goods |
| WEBSITE | http://lorrymalaysia.com/ |
| ADDRESS | 184, Jalan Gurdwara, 10300 George Town, Pulau Pinang, Malaysia |
| CONTACT DETAILS | Tel: +60 13-200 0721 |
| OPERATING HOURS | Mon to Sun: 8:00am-8:00pm |
Lorry Malaysia produces affordable rental trucks for moving homes across Malaysia. They also provide office and freight transfer services.
The company is able to present 1-ton, 3-ton, and 5-ton rental trucks, depending on the needs of their clients and amount of goods that require moving.
Today, they are without a doubt some of the best movers in Penang for their reliable rates, lack of hidden costs, and professional workers who offer quality services.
Highlights
Packing & wrapping
Open and install furniture
Sell boxes for packing
7.  GPS Home Movers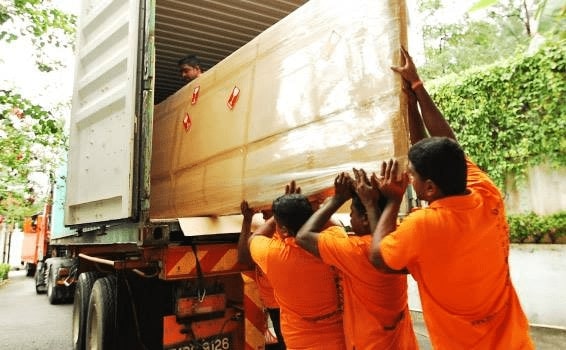 GPS Home Movers is your one-stop moving solutions provider for anyone in need of good-quality and budget-friendly moving services.
They are currently run by a group of expert moving specialists who are capable of assisting you through the process of moving from start to finish.
GPS Home Movers is a licensed and insured company that's known as one of the best movers in Penang. That's partly because they have such a wide range of moving solutions that are guaranteed to meet your needs and help you cut back on costs.
Highlights
Household moves
Commercial moves
Packing and storage services
Customer Reviews
GPS Home Movers is best known for providing excellent service, handling things professionally, and providing superb work, giving their customers a great moving experience.
Some clients shared their reviews and wrote:
"Very professional mover. They will pack thouroughly all your item and handle it properly. They keep asking what else need to collect and ensure all their work done completely. Recommended service."
"Superb shifters and easy-go workers, so all your stuffs will be handled safely and delivered damage-free guaranteed."
Hiring professionals like these allows you to save time and effort from going over everything alone and on your own. Give serious thought to using them if you don't want to put yourself through too much trouble for your next relocation!
If you insist on doing your entire move or some parts of it by yourself, though, you'll likely need some serious R&R afterwards. Just in case that happens — or just in case you still feel a need for rest after the mental exhaustion of relocation — check out our list of the best massage places in Penang to give your body some well-deserved rest and relaxation!