The 9 Best Movers in Kuala Lumpur
Photo credit: Shutterstock
By Amber Yeoh
It's not always easy to move to a new house or office. Fortunately, if you don't know by now, you can solve the problem with help from the best movers in Kuala Lumpur.
In order to help you with your relocation and moving problems, we've come up with a list of the best movers and based it on their range of services, affordability, location, and customer ratings.
So, to guide you through a seamless and trouble-free moving process, read on below for the best movers in Kuala Lumpur!
1. EAZY Movers Malaysia
Established in 2015, EAZY Movers Malaysia is a reliable service provider that offers moving and relocation services.
Their mission is to become one of the best movers in Kuala Lumpur by delivering quality service through trusted resources, excellent moving performance, and good value.
EAZY Movers Malaysia trusts that the most important aspect of their company is their people, that's why they hold training and seminars to teach their employees the skills needed for moving jobs.
Highlights
Manpower support
Covered trucks and lorries
Packing materials
Customer Reviews
EAZY Movers Malaysia is recommended by their customers for their reasonable rates, fast delivery, and good services.
Some clients shared their reviews and wrote:
"the staff are helpfull and overall the process is simple and straight forward ! thanks !"
"staff is very nice n friendly… they were professional too… ???"
2. Allied Pickfords Malaysia
PRODUCTS
Relocation services, household goods move, office moving
WEBSITE
https://www.alliedpickfords.com.my/
ADDRESS
No 10 , Jalan 3/32A, Jalan kepong, Kuala Lumpur,, 52000 Kuala Lumpur, Malaysia
CONTACT DETAILS
Tel: +60 3-6253 6553
OPERATING HOURS
Mon to Fri: 8:30am-5:30pm

Sat: 8:30am-12:00pm
Allied Pickfords Malaysia is one of the best movers in Kuala Lumpur, managing about 50,000 international moves each year.
The company was founded in 1989 and is supported by 50 employees. To prove their belief in an unparalleled diversity in their workforce, their employees are made up of 7 different nationalities.
Through the years, Allied Pickfords Malaysia has definitely earned their spot in this list, thanks to their top standards of customer service and their wide array of moving solutions.
Highlights
Storage services
Pet relocation
Vehicle relocation
Customer Reviews
A supportive crew, prompt management, and extremely fast and smooth processes are just some of the things that Allied Pickfords Malaysia is known for, according to their customers.
Some clients shared their reviews and wrote:
"smooth and well organized transfer of goods. experienced staff. well packed, no damage to any of the items. one area of improvement – online tracking of shipment not updated on regular basis. that needs to improve."
"I was very pleased with the Allied moving crew. The guys were conscientious of the items they were packing and handled all the items very carefully from the apartment to the container."
3. Pro Movers Malaysia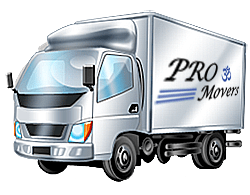 Pro Movers Malaysia was founded in 2007, with a vision to assist customers in finding quality and budget-friendly moving solutions.
As the progress of the real estate industry and the demand for relocation needs grew, so did the desire of the company to become one of the best movers in Kuala Lumpur. They achieved it by focusing on professionalism and flexibility.
For example, by figuring out new methods to move, Pro Movers Malaysia has come up with affordable techniques to help cut down on relocation costs for households and establishments. That's just one of the reasons so many clients recommend them.
Highlights
Office move
House move
Commercial move
4. Pioneer Movers

| | |
| --- | --- |
| PRODUCTS | International and local relocation, commercial moving |
| WEBSITE | http://www.pioneermovers.com/index.html |
| ADDRESS | No. 31&26, Jalan Sibu 16, Taman Wahyu, Batu 6, Jalan Ipoh, 68100, Kuala, Lumpur, Wilayah Persekutuan, 52100 Kuala Lumpur, Wilayah Persekutuan Kuala Lumpur, Malaysia |
| CONTACT DETAILS | Tel: +60 3-6250 5261 |
| OPERATING HOURS | Open 24 hours |
Pioneer Movers first opened their doors in 2001. With over 20 years of combined experience in the industry of relocation and logistics, it's no wonder they're one of the best movers in Kuala Lumpur.
The moving company has acquired quite a good grasp of how to do things when it comes to handling clients with different backgrounds and cultures. This includes corporations, embassies, and foreign governments.
Today, Pioneer Movers is dedicated to delivering convenient and personalised moving solutions to their clients, prioritising their requests and needs above everything.
Highlights
Storage
Office relocation
Packing and crating
Customer Reviews
Pioneer Movers is highly praised by their clients for their great service, reasonable costs, and the speed and professionalism of their employees.
Some clients shared their reviews and wrote:
"Great people, first class service and I will recommend them anytime."
"Very good experience moving with pioneer, professional work. Quality job."
5. Euro Movers Malaysia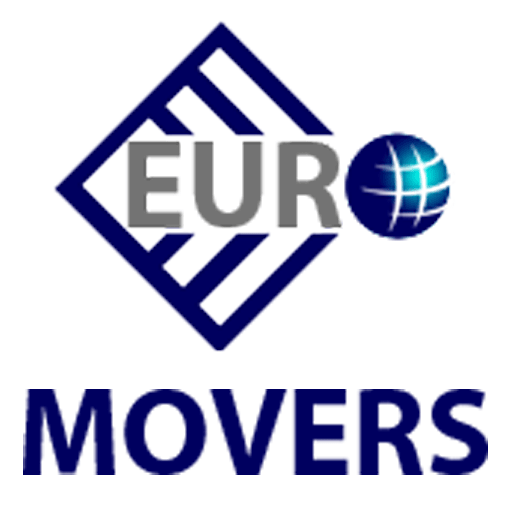 PRODUCTS
Packing & unpacking, international & local movers, storage
WEBSITE
https://euromoversmalaysia.com.my/
ADDRESS
42, Jalan Seri Utara 1, Taman Wahyu, 68100 Kuala Lumpur, Wilayah Persekutuan Kuala Lumpur, Malaysia
CONTACT DETAILS
Tel: +60 3-6259 0396
OPERATING HOURS
Mon to Fri: 9.00AM to 7.00PM

Sat: 10.00AM to 4.00PM
Euro Movers Malaysia is a moving company that was founded in 1994. They provide local, national, and storage solutions.
Aside from that, they also offer nationwide moving services and accept products both locally and internationally.
Euro Movers Malaysia is now one of the best movers in Kuala Lumpur because they pride themselves on their 20 years of experience, delivering top-quality moving services with reliable pricing every single time.
Highlights
Business movers
Household movers
Disposal
Customer Reviews
Good and efficient service, Careful handling of packages, punctuality in collection and delivery, and reasonable prices are just some of the reasons customers recommend Euro Movers Malaysia.
Some clients shared their reviews and wrote:
"Mano and the team are professionals in this moving business, no scratches, no dents in all my things. Always on time and really helpful."
"Mr Mano and their team are excellent. Highly recommended ??????"
6. Felix Relocation

Photo credit: Felix Relocations
PRODUCTS
http://felixrelo.com/our-services/
WEBSITE
http://felixrelo.com/
ADDRESS

Malaysia Office:

B-07-02A, Block B Sunway Geo Avenue, Jalan Lagoon Selatan Sunway South Quay Bandar Sunway 47500, Selangor

Singapore Office:

99 Kaki Bukit Avenue 1 #03-05 Shun Li Industrial Park Singapore 415984

CONTACT DETAILS

Malaysia:

Tel.: +6 03 5636 5511

Fax:+6 03 5632 7795

Email: [email protected]

Singapore:

Tel.: +65 6222 5511

Fax:+65 6222 5121

Email: [email protected]

OPERATING HOURS

Contact for more information
The Felix Group of companies has existed since the early 1980s. Their companies have flourished over the years and continuously serve countless of organizations and individuals in relocating domestically or internationally.
Highlights
Land transport for all equipment types

Environmentally friendly

Solutions provider for all relocation and logistical needs
7. Venture Mover

Photo credit: Venture Mover
Venture Mover is based in Malaysia, and their team consists of professional workers. They make sure every item is safe while travelling.
It's their job to make you feel safe and comfortable with the things being moved, giving you high-quality services. They work hard to ensure that you will be satisfied when you work with them.
Highlights
Affordable price
Friendly and fast service
Determined and focused
8. Happy Movers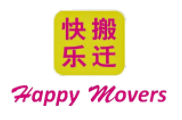 Photo credit: Happy Movers
Since 1998, Happy Movers has been providing professional and trustworthy moving service in Kuala Lumpur. Specializing in Residential Moving and Office Relocation Services, they make sure that these troublesome moments are conveniently solved with their friendly team.
The company takes pride in their staff who are hand-picked, thoroughly checked, and trained extensively to provide only the best care and handling to you and your belongings. For hassle-free, safe, and stress-free moving, Happy Movers is truly the way to go.
Highlights
Beyond bringing all your items successfully to your place, they also offer temporary storage for your belongings.

Their crew underwent background checks and drug screening, as well as extensive training
9. Economy Packing & Freight Service Sdn. Bhd.
Photo credit: Economy Packing & Freight Service Sdn. Bhd.
BEST FOR
Transportation online booking platform
PRODUCTS
https://economypack.com/
WEBSITE
https://economypack.com/
ADDRESS
NO. 39, Jalan 5/118c
Desa Tun Razak, 56000 Kuala Lumpur,
Wilayah Persekutuan Kuala Lumpur,Malaysia
CONTACT DETAILS
Tel : +6 03 9173 0400 / 9173 1400
Fax : +6 03 9173 3400
Email :

[email protected]

OPERATING HOURS
Contact for more details
Economy Packing & Freight Service Sdn. Bhd. strives to deliver world-class movers services and provide maximum satisfaction to their partners.​ Trust them to uphold a strong business partnership by providing a reliable, safe and efficient movers services together with a competitive cost.
Their team is enthusiastic to perform only the finest service where we offer and provide world-class quality services that considered by their clients to be valued for money.
Highlights
Mobile since 2002
Professionally certified
Customer Reviews
Here's a review that someone left:
"Good service ! Everything they do, from packing, moving and unpack at new house."
Were you able to contact a mover from our list? Leave your comments down below and let us know how it went. We'd love to hear from you!
After a long day of moving, you might be thinking of taking a breather. Why dont you check out our list of places for the best massage in KL, Malaysia to give your body the reward it deserves, then?