The 10 Best Law Firms in Penang
Featured Image Source: Tingey Injury Law Firm via Unsplash
Penang has some of the oldest law firms in the country that no doubt also have the most experience. Today, we're listing the ones that are widely considered the best law firms in Penang.
Whatever your needs for legal assistance, we're sure that one of these best law firms in Penang below will be able to help you. Take a look at them below:
1.  Presgrave & Matthews

Founded in January 1879, Presgrave & Matthews is one of the oldest law firms in the Straits Settlement. Today, the firm has 24 advocates and solicitors who are fully qualified to practise law in West Malaysia.
While their lawyers are divided into two departments, namely the Litigation Department and the Corporate, Commercial, Banking and Conveyancing Department, most of them sub-specialise in specific practice areas. They employ a team approach to take advantage of their diversity.
Complementing their team's skills is one of the most well-equipped libraries in Malaysia with books and law reports dating back to the 18th century, which the firm is also known for.
This best law firm in Penang's clientele includes the Pinang Municipal Commission, the Mercantile Bank of India, Hong Kong and Shanghai Banking Corporation, the Netherlands Bank and other prominent business firms.
Highlights
One of the oldest law firms in the Straits Settlement
Lawyers fully-qualified for law practice in West Malaysia
Diverse team
One of the oldest, most well-equipped libraries
Prominent clients
2.  Peter Huang & Richard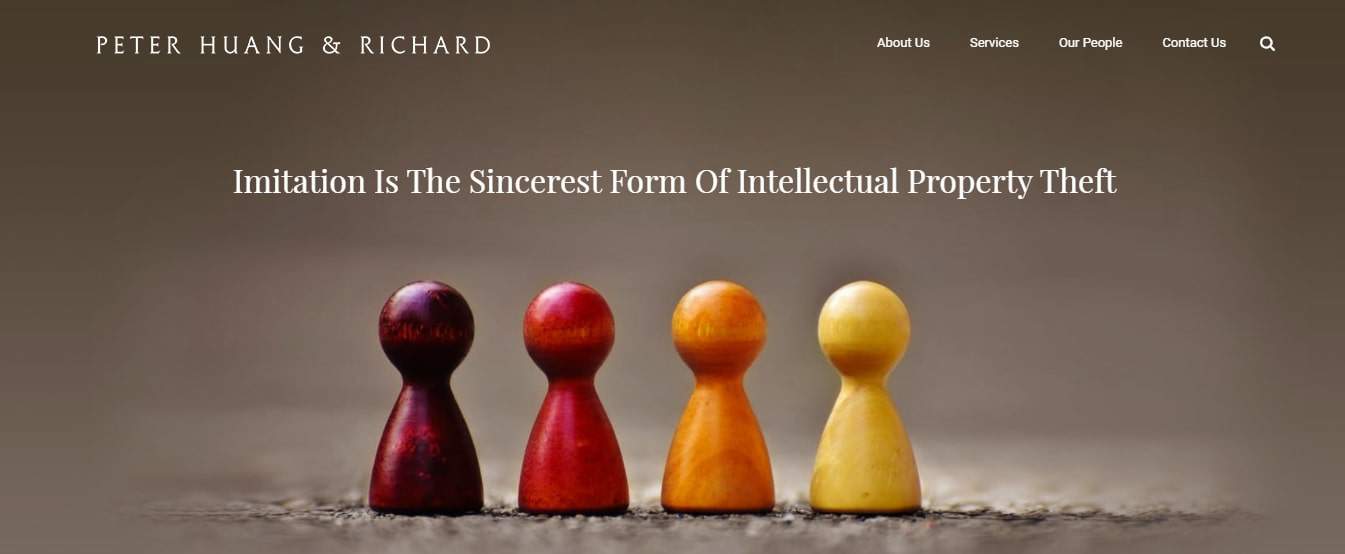 An increasingly globalised and rapidly technologised world means changing legal needs as well. This is what one of the best law firms in Penang, Peter Huang & Richard, strives to address.
While they were established in 1986, they have gone to great lengths to adapt and stay relevant in the legal practice through the years. At present, they specialise in intellectual property, a key issue in today's global village.
In particular, they take care of copyright, non-disclosure agreements, patents, registered design, trademarks, and more.
Besides cases revolving around intellectual property, they also provide legal counsel in the areas of civil litigation, corporate and commercial, conveyancing, and family and estate matters.
This best firm in Penang strives to give quality and efficient service to their clients and build lasting professional relationships with them.
Highlights
Adapts to changing legal needs following globalisation
Founded in 1986
Specialises in intellectual property
Civil litigation, corporate and commercial, conveyancing, family and estate
Best quality service
Strong client relationships
3.  Lim Kean Siew & Co.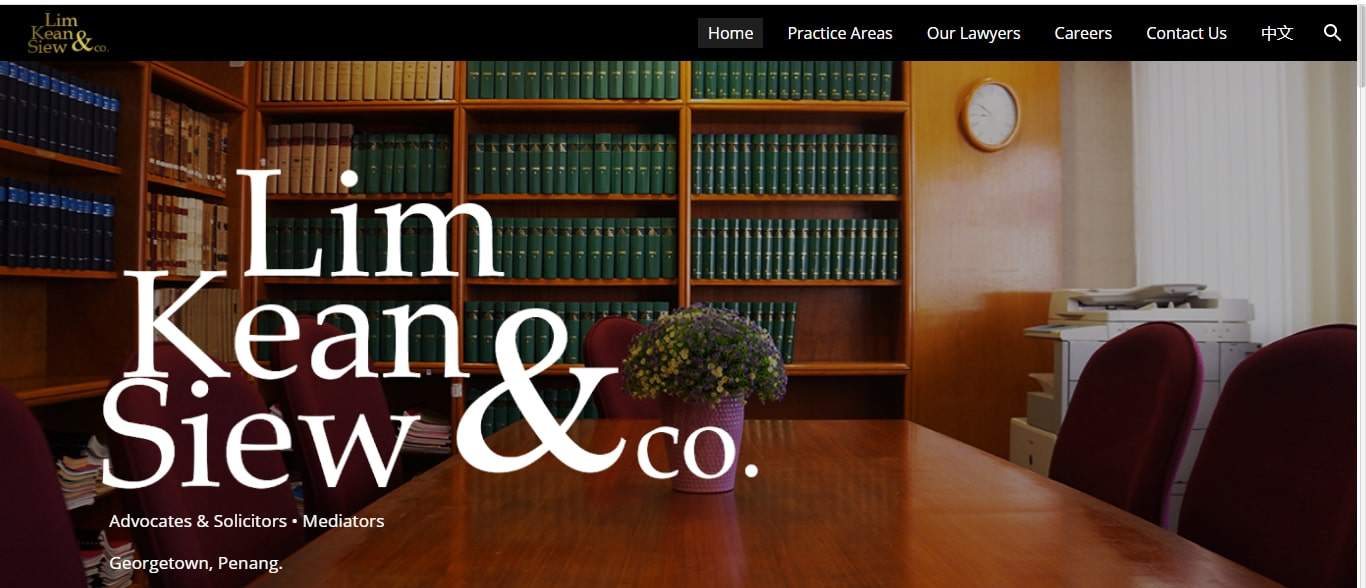 Lim Kean Siew & Co. is a full-service law firm that provides a wide range of legal solutions customised according to each client's needs.Established in 1958, they have gained vast experience in legal practice, which helps them have an in-depth understanding of legal matters.
This best law firm in Penang values consistency of service as well as the trust and connections they have gained throughout the years.
Their team of dedicated legal staff assists clients in dispute resolution, corporate and commercial, employment and industrial relations, property and conveyancing, and more.
Highlights
Wide range of practice areas
Established 1958
In-depth understanding of legal matters
Consistent service
Trusted
Well-connected
4.  Jeeva Partnership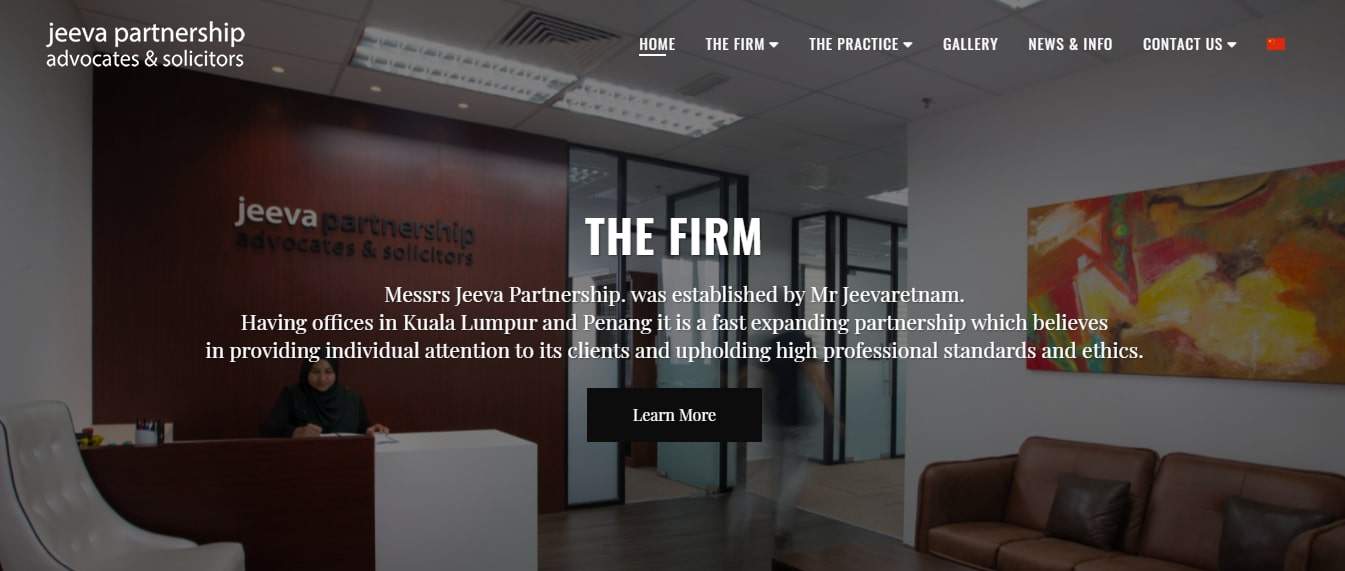 With offices in Penang and Kuala Lumpur, Jeeva Partnership is a rapidly-expanding law firm that puts emphasis on giving clients individual, personalised attention and upholding professional standards and ethics.
Accompanying their vast legal know-how from their many years of experience, this best firm in Penang has the necessary understanding of culture and community in order to deliver efficient and effective solutions.
To be able to provide the best quality service, their lawyers constantly hone their knowledge in their practice and keep active roles in law organizations and associations.
The firm's commitment to service has gained them the trust of local and international individuals, non-profit organizations, private companies, and even large multinational corporations for a wide range of legal concerns.
Highlights
Rapidly-expanding
Personalised attention
Professional standards and ethics
Understanding of culture and community
Lawyers active in their practice
Local and international clients
Wide range of practice areas
5.  Shearn Delamore & Co.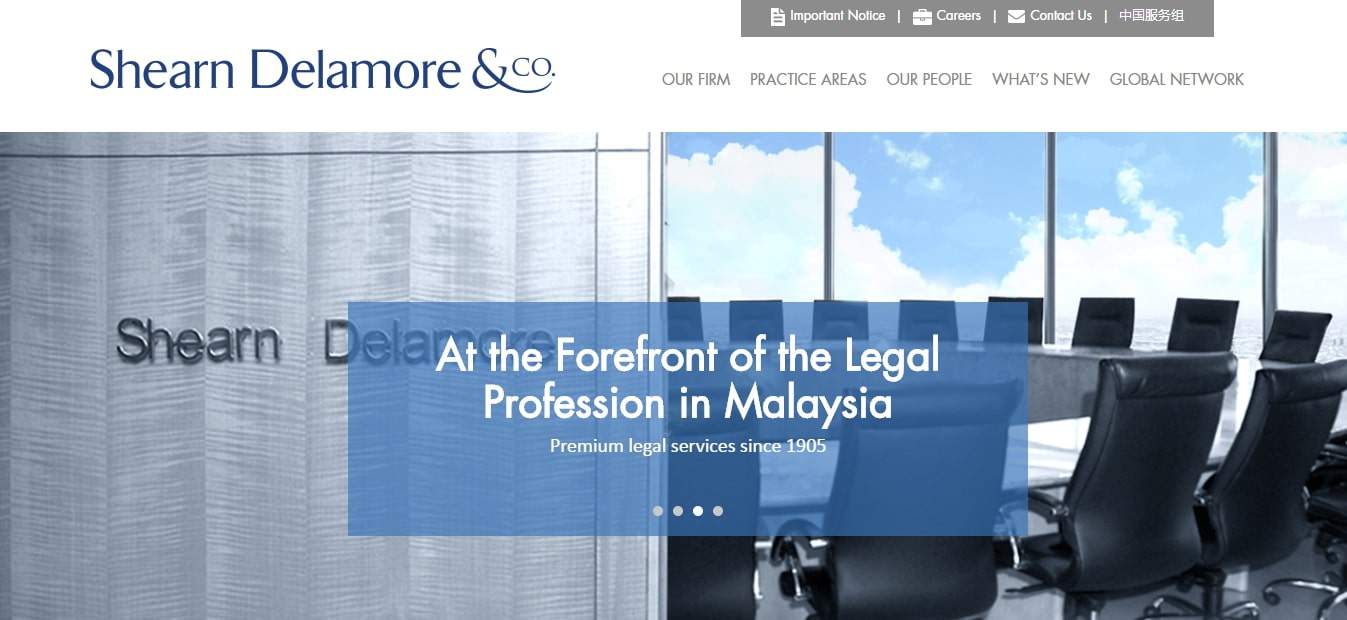 As one of the pillars of legal practice in Malaysia and one of the best law firms in Penang ,Shearn Delamore & Co. has a powerful reputation. Since their founding in the 20th century, they have supported and represented the nation's interests.
They take pride in providing creative, practical, and economical legal solutions. They strive to always be at the forefront of legal developments, embracing dynamism and innovation.
It is due to their adaptive strategies that they are now one of the largest award-winning full-service law firms in the country, with clients of domestic and international institutions, governments and individuals as well as multinational conglomerates.
This best firm in Penang has also received praise from international legal publications that have given the institution and its lawyers high rankings.
Highlights
Pillars of legal practice in Malaysia
Creative, practical, and economical legal solutions
Embraces dynamism and innovation
Largest award-winning full-service law firm in Malaysia
Domestic, international, and multinational clients
Acknowledged by international legal publications
6.  Gandhi & Associates
Gandhi Palanisamy is the founder of Gandhi & Associates and a lawyer experienced in General & Civil litigation, Family, Medical negligence and Land law.
Their founder values that his work allows him to make a direct, positive impact on the lives of people. He has genuine compassion for helping clients who need the services that Gandhi & Associates can offer.
Highlights
LL.B (Hons.), University of the West of England, U.K.
Certificate in Legal Practice
Advocate & Solicitor, High Court of Malaya
7. Willie Ong & Co
Willie Ong & Co is a law firm led and founded by a lawyer based in Penang, Willie Ong. He is most passionate about having to provide his clients with high quality professional legal services.
At Willie Ong & Co, your rights are best protected.
Highlights
One of the best corporate law firms in Malaysia

Exceptional legal experience

Personalized services
8. EzriLaw Firm
EzriLaw Firm (formerly known as Ezri & Co.) is a diversified legal firm in Malaysia with an aim to step out nationally and gain recognition from the Malaysian community in providing the best legal services. Their vision is to serve the needs of all clients with utmost competency and respect through honest and responsive communications, employing innovative approaches to address legal concerns, problems and opportunities.
Since they started in 1996 until today, EzriLaw Firm has expanded to four branches in Malaysia. They work as one unit utilizing one centralized system including delegation of work process complying with our standard of practice which is accessible from any of our offices.
Highlights
Takes advantage of the advancement in technology to monitor and manage the risks for all of their cases and projects
Various practice areas
9. Jeffrey & Co
Jeffrey & Co. was established on the 1st of July 2018 and is a boutique law firm based in Penang. They are situated in the heart of the historical town called Georgetown borne out of idealism, ambition, and perhaps some touch of youthful exuberance and having a client base across the nation and growing worldwide.
They believe that their growth has been a direct consequence of their persistence with two things that they stand for – delivering excellent, practical legal solutions to their clients while nurturing their own people to reach their true potential. This vision motivates and moves their people to better themselves everyday. It drives them to deliver cutting-edge legal services of the highest standards to our clients daily.
Highlights
Expert lawyers
Expert legal services
Highly recommended
10. Allen Chee Ram
BEST FOR:

A wide range of legal services

PRODUCTS:
Corporate and Commercial Services, Banking, Securities and Insurance, Conveyancing, Revenue Law and Taxation, and Mor
WEBSITE:
http://allencheeram.com/
ADDRESS:
51-14-A (Main) & 51-13-E (Annexe), Menara BHL Bank Jalan Sultan Ahmad Shah 10050 George Town Pulau Pinang MY, Jln Sultan Ahmad Shah, George Town, Pulau Pinang, Malaysia
CONTACT DETAILS:
+604 227 8999 |

[email protected]
Allen Chee Ram (ACR) Advocates & Solicitors is a boutique legal firm based in Penang. The firm has three (3) partners with excellent academic and professional qualifications and vital hands-on-experience in the legal practice. Their firm's mission is to provide our clients with timely, effective, high quality, and innovative legal services and solutions specifically tailored for the individual needs of their clients.
At ACR, they take pride in the fact that the people who join their firm are specialists in their field with the ability to outperform competitors at every level. Their legal team provides a well-balanced blend of legal disciplines and outstanding skill. They are proud and passionate of the work that they do, and are resolutely dedicated to delivering excellence.
Highlights
Specialists in their field
Mindful of their clients' needs and preferences
The best law firms in Penang sure are exceptional, aren't they? We hope that this list was able to help you find a trustworthy legal partner to assist you in your endeavors.
If you or you know someone who also happens to be looking for a team of credible legal practitioners in Kuala Lumpur, check out our list of the best law firms in Kuala Lumpur.