Wicker Paradise via Flickr
Having trouble achieving your #dreamhome? That's pretty common, unfortunately, as translating your idea of the perfect home into reality isn't easy. Fortunately, the best interior designers in Malaysia can help.
The work of a professional makes all the difference in things like these. The best interior designers can help you craft desirable as well as functional living spaces that can make your home the sanctuary you've always wanted.
1.  Qanvast
| | |
| --- | --- |
| BEST FOR  | Personalised interior design services, designer & renovator matching |
| SERVICES | Specialised interior decoration, interior designer matching, project management, renovations, multi-quote sourcing |
| WEBSITE | https://www.trustedinterior.com/qanvast/ |
| ADDRESS | n/a |
| CONTACT DETAILS | Contact them through their site |
Qanvast isn't technically a single interior design firm. Rather, it's a platform that makes it possible for you to contact dozens as well as determine which of them offer the services you need.
This is via the Qanvast site, where property owners can specify what they want in an interior designer. That can include everything from the size of the space the designer typically works on to the style preferred by the property owner.
From there, Qanvast can match the customer to one of over 200 carefully selected home professionals. These then provide free quotes that further narrow down the client's choices through budget consideration.
This makes Qanvast an amazing resource if you want the absolute best interior designer in Malaysia for your project. After all, each project is unique — which means the best firm for one property owner may not be the best one for another. Through Qanvast, you never have to worry about that.
2. Blaine Robert Design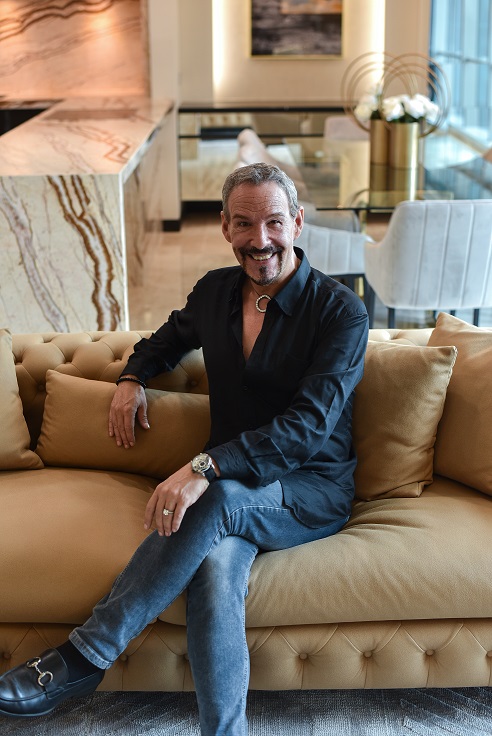 Blaine Robert, the man behind the interior design firm, has over 30 years' worth of experience in the field. His journey first began in Japan, and has led him to where he is now. Considering how long he's been practicing interior design, it isn't at all surprising that he has practically mastered the craft, constantly offering his clients decadent designs.
One of the reasons behind the firm's success is its foundation, one that is based on quality, respect, and integrity. With Blaine Robert, you can expect to come across world-class, eye-catching designs that not only adhere to your wishes but incorporate the concepts of interior design as well.
3.  D'Concepto Design Sdn Bhd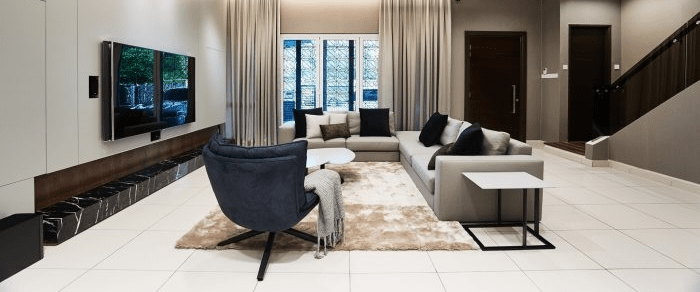 BEST FOR 
Residential, commercial, kiosks, and show units interior design
SERVICES
Turn-key solutions, space planning interior, and project management
WEBSITE
http://dconceptodesign.com/
ADDRESS
Setia Alam Seksyen U13, 40170 Shah Alam, Selangor, Malaysia
CONTACT DETAILS
Jesse Ku: +6012 686-3133

Zoe Lee: +6012 647-7647
Next in our best designers in Malaysia list is D'Concepto Design, a full-service and awarded design firm (Favourite ID Interior Design Award 2014 and REKA International Design Award) that provides creative solutions not only for home decor interior design but also for businesses and even schools.
Established in 2009, D'Concepto Design's creative team transforms any domestic, commercial, and academic space with colourful designs and dimensions.
More than the accolades this design firm has received, it takes pride in delivering hands-on and on-site work while considering the financial budget of every client. Its design team provides turn-key solutions, space planning interior, and project management, to name a few.
4.  GI Design Sdn Bhd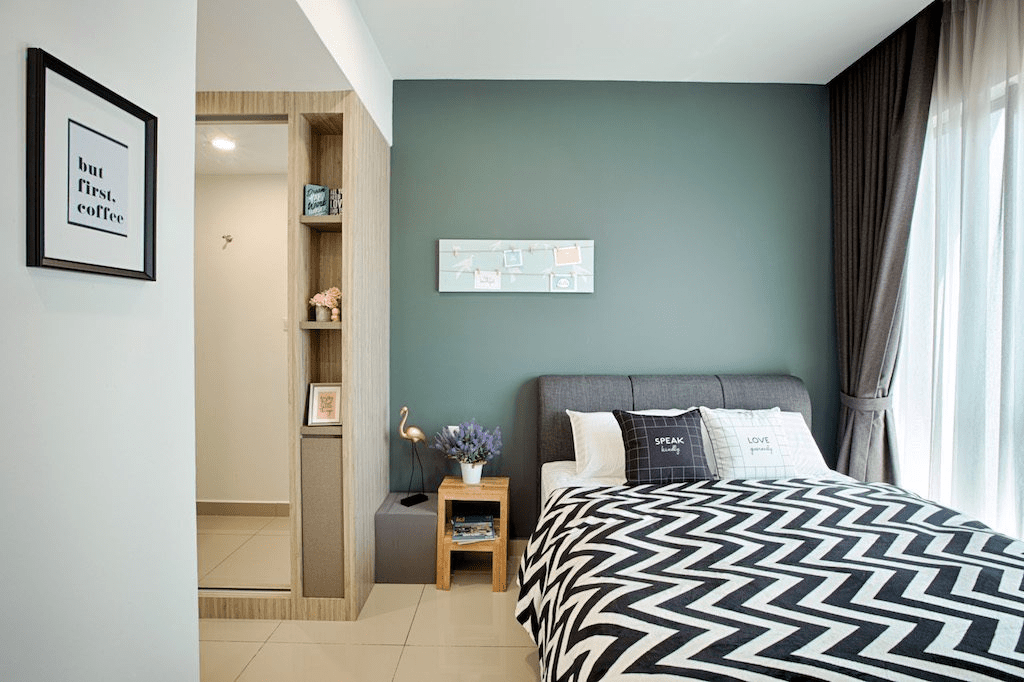 BEST FOR 
Residential, office, and commercial interior design
SERVICES
Interior design and consultancy, space planning and feasibility, and turnkey installations
WEBSITE
https://gidesign.com.my/
ADDRESS
Ritze Perdana 1, Jalan PJU 8/2, Damansara Perdana,

47820, Petaling Jaya, Selangor, Malaysia

CONTACT DETAILS
03 7733-0100 | +6016-6637953
GI Design takes pride in the awards it has received, proving its creative prowess in the field of interior designing.
Armed with the vision that every space is an opportunity to create gorgeous designs, the team of experts at GI Design promises a customised design that is distinctly yours.
Its creative design team is very hands-on with every project and starts with a consultation to discuss your goals and budget. This also includes a site visit to see the scope of the project on-hand.
We love how GI Design sees through a project's thorough completion while keeping in mind its clients' budgets and timeframes frames. They deliver not only colourful and aesthetically pleasing designs but also functionality.
5.  Matt Design Sdn Bhd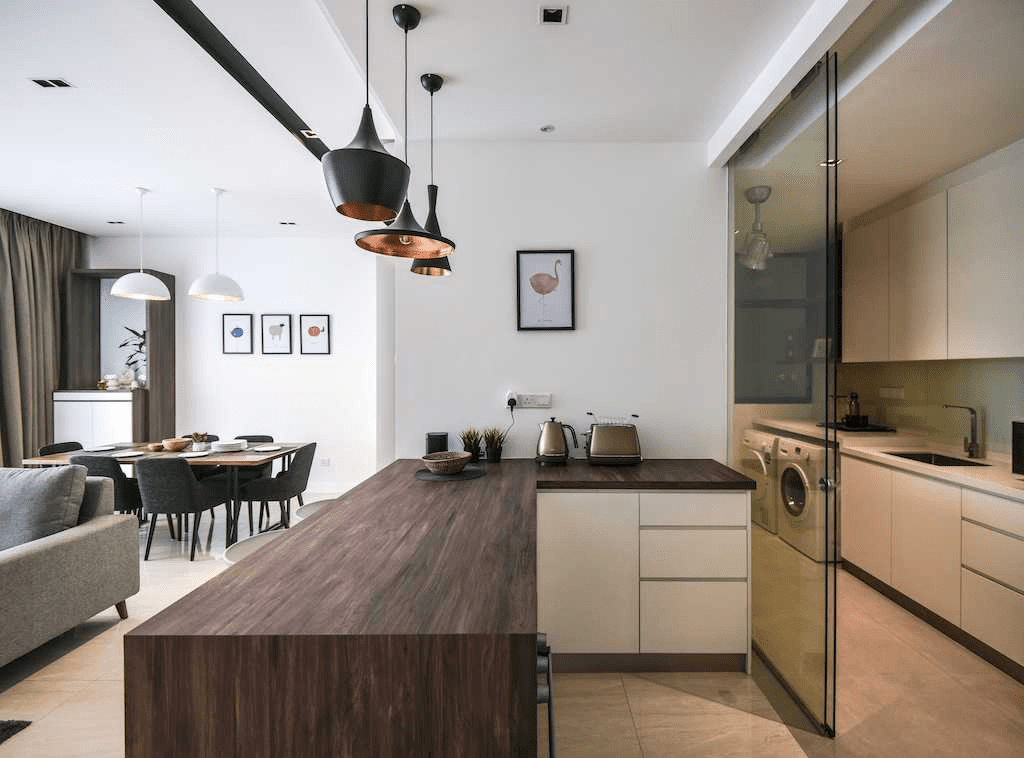 | | |
| --- | --- |
| BEST FOR  | Residential, commercial, and retail interior design |
| SERVICES | Minimalist designs |
| WEBSITE | https://www.mattdesign.com.my/ |
| ADDRESS | 47-03, Jalan Kenari 19a, Bandar Puchong Jaya, 47100 Puchong, Selangor, Malaysia |
| CONTACT DETAILS | +6012 619 6300 | mattinterior22@gmail.com |
If you have a thing for a minimalist and modern living space, Matt Design is your perfect interior designer match.
Established in 2015 and operating on the design philosophy of simplicity, Matt Design is headed by a leader with over nine years of interior design expertise. So, you know you're place is really in experienced hands with them.
Every nook, even in limited spaces like a condo unit, is maximised and filled with decor styles from Scandinavian to industrial and minimalist designs. Their designs are both charming and offer practical space solutions.
Customer Reviews
Clients are elated by the wonderful and cosy ambience Matt Design has created for their living spaces — they say each project was monitored from beginning to completion. Moreover, Matt Design earned praise for delivering honest costing and efficient after-sales services.
"I would like to commend that joyce did an excellent job. Joyce offered great ideas and also took into consideration my preferences and requirements.
She was also very responsive and responsible. Joyce was quick to attend to some minor fixes which were readily resolved.
The design and finishes creates a warm and cosy ambience that is what i expected.
Thank you for creating an ideal home for us."
"I highly recommend Matt Design. Joyce is very attentive and understands her clients' needs and wants when designing their home. She will give sound and practical advice on the design and also controlling the cost on behalf too, which is very very honest of her. Unlike some agencies will just whack you with unnecessary work or so called "detailing".
Her team handles A-Z of the job..literally hassle free and worry free for me. Joyce and her team worked a few projects for me over the years, which includes make-over of my old house, designing and renovating units for homestay and rental purpose and renovation of our new home. I rely heavily on her to sort out everything for me and her after sales service is good. She is always a phone call away to resolve all my problems. Regardless it's plumbing issues or electrical problem I faced, she is there for me to reach out to.
I am very happy with all her work and service. ?????? I know I maybe a very mafan customer but thank you for all the great work ?"
6.  Luxe Interior Sdn Bhd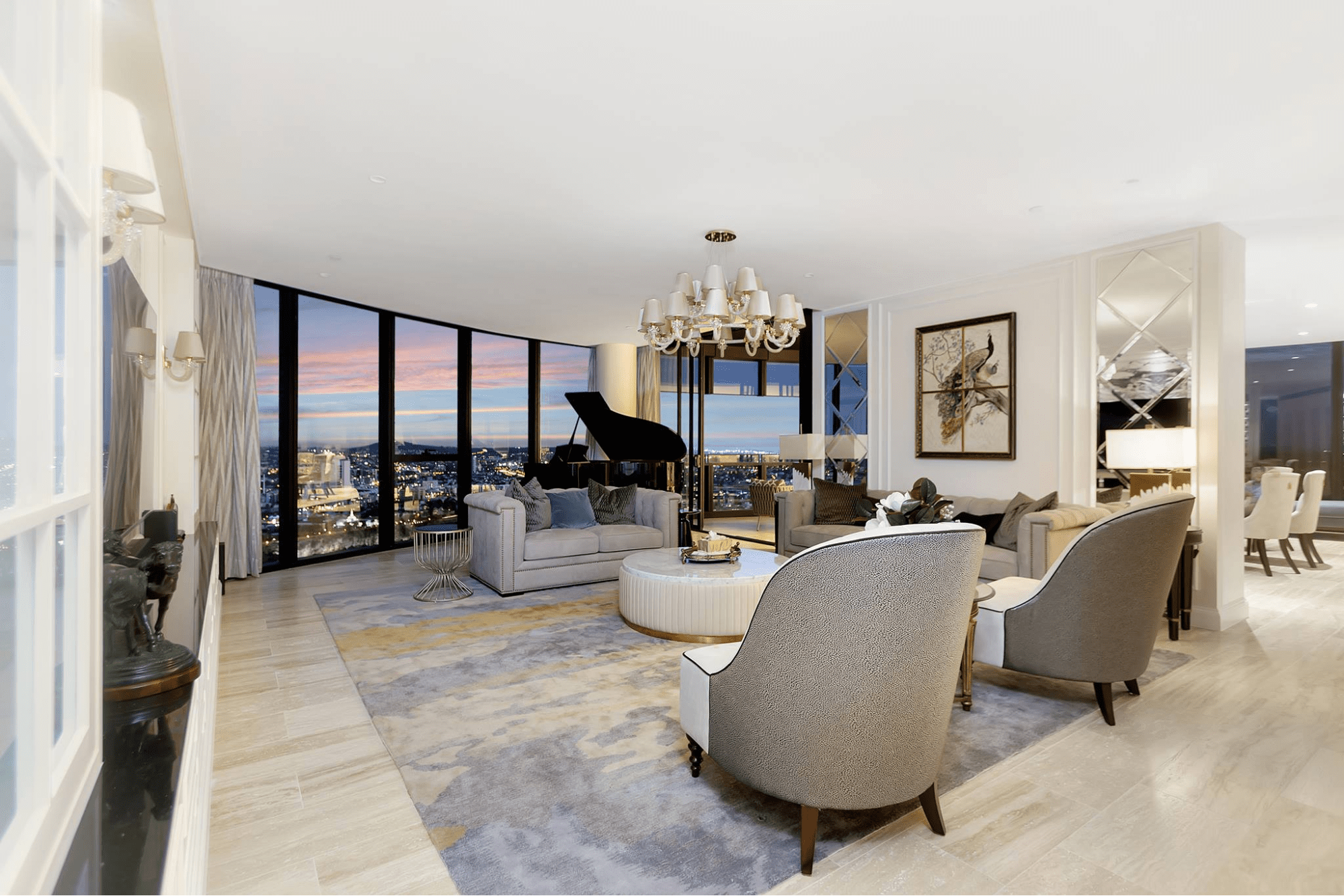 BEST FOR 
Residential, office, and commercial office
SERVICES
Space planning, interior design, and renovation
WEBSITE
https://www.luxeinterior.com.my/
ADDRESS
Head Office:

2-9 One Avenue, Jalan Masjid, PJU 6A 47400 Petaling Jaya,

Selangor, Malaysia

Showroom:

49, Jalan Maarof, Bangsar, 55200 Kuala Lumpur, Wilayah Persekutuan Kuala Lumpur

CONTACT DETAILS
Tel: 603 2201 7713

Whatsapp: 6012-520-1683
Your #dreamhome is just a consultation away with Luxe Interior, a proud winner of the Asia Pacific Property Awards (2019 – 2020).
Led by a talented interior designer with more than 12 years of design experience, Luxe Interior designs residential spaces, commercial establishments, and office spaces at affordable prices without sacrificing design quality. It services clients not only in Malaysia but also in Australia, Laos, Singapore, Thailand, China, Hong Kong, Bangladesh, and Indonesia.
In fact, Luxe Interior has provided posh and stylish interior designs for major hotels, offices, show units, and mansions both here in Malaysia and abroad. We're talking about the likes of Sofitel, The Ruma Hotel, Pullman Luang Prabang, and Foundation of Life, to name a few.
You won't be left out of the loop either with Luxe Interior's design process. Its team of experts are with you—from space planning (to show you the scale and dynamics of your area) and to the interior design stage (where the team does the research, coordination, and planning of the best design for your interiors).
Luxe Interior is also the one to call in case your place just needs a dose of renovation to make it look brand new again. The company always promises a design that complements your success.
7.  Matthew Lim Associates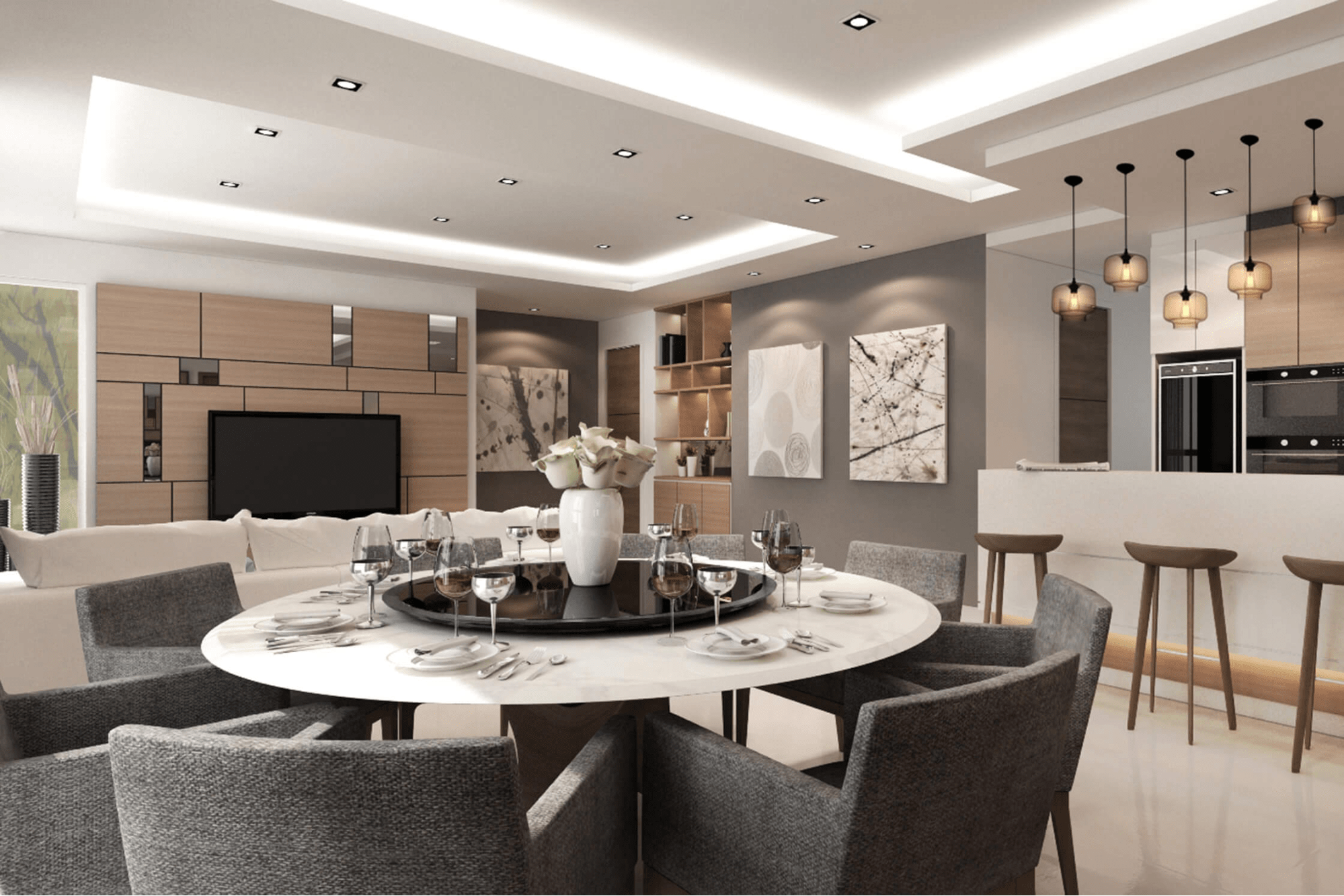 | | |
| --- | --- |
| BEST FOR | Residential and commercial |
| SERVICES | Interior space planning, conceptual design, schematic design, branding, and project management |
| WEBSITE | http://www.mladesign.com.my/ |
| ADDRESS | SO-20-01, Strata Office, Menara 1, KL Eco City, Jalan Bangsar, 59200, Kuala Lumpur, Malaysia |
| CONTACT DETAILS | +603 2202-2188 |  matthew@mladesign.com.my |
Matthew Lim Associates, a recipient of multiple awards since 2011, proves to us how functionality and form can live in harmony with each other in designing any living or retail space.
We're loving this interior design company because it begins its process by communicating with its clients its design development. Moreover, your budget and schedule are taken into consideration without sacrificing quality.
Next, its creative team presents to you detailed interior design documentation, interior space planning, and conceptual designs that are tailor-made to reflect your personality and taste. And rest assured that its team will supervise all installation of designs in your place.
If you're looking for a design team to help you create a lasting impression on your target customers, you can even let its talented team create the necessary branding for your interior space through its Lifestyle Development program (LD). Matthew Lim Associates has worked and collaborated with the most popular business establishments like San Francisco Coffee, Tealive, and The Beer Factory.
8.  Dezeno Sdn Bhd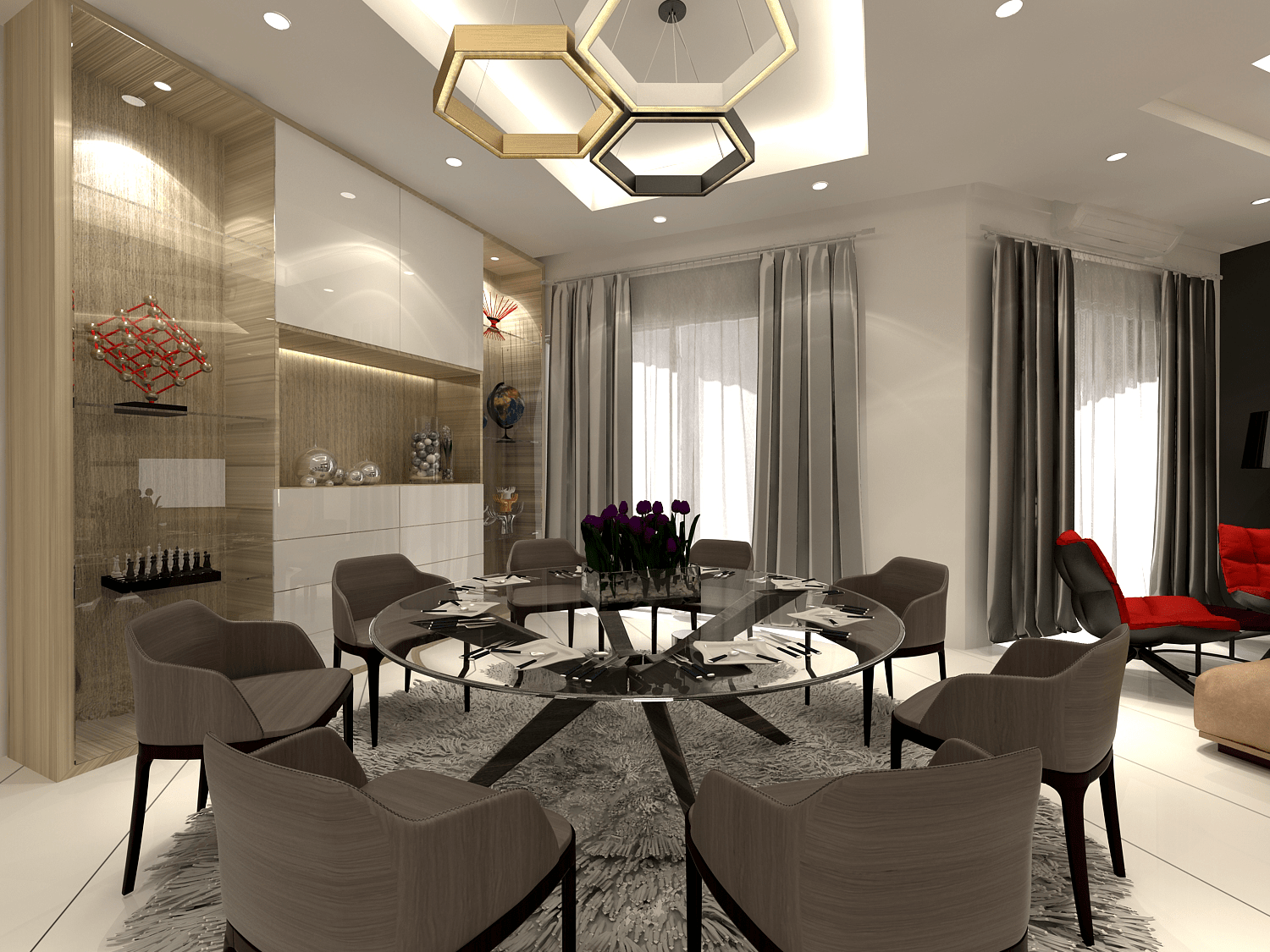 | | |
| --- | --- |
| BEST FOR  | Commercial, office, and residential |
| WEBSITE | https://dezeno.com.my/ |
| ADDRESS | 1, Jalan 2/109e, Taman Desa Business Park, 58100 Kuala Lumpur, Wilayah Persekutuan Kuala Lumpur, Malaysia |
| CONTACT DETAILS | +60 19-663 6601 |
Knowing that the interior designer whom we hired is a G7 licensed contractor certified by the Construction Industry Development Board (CIDB) and approved by the Ministry of Finance (MOF), we can definitely expect the highest quality of design and service from it.
DEzeno gives you a comprehensive solution to achieve creative designs that reflect your personality while making the most of your space.
The creative design team starts with a meeting with you to know and address your needs. Next, it creates an idea and concept for approval before finally designing, creating, building, and executing its plans.
9.  Nu Infinity Sdn Bhd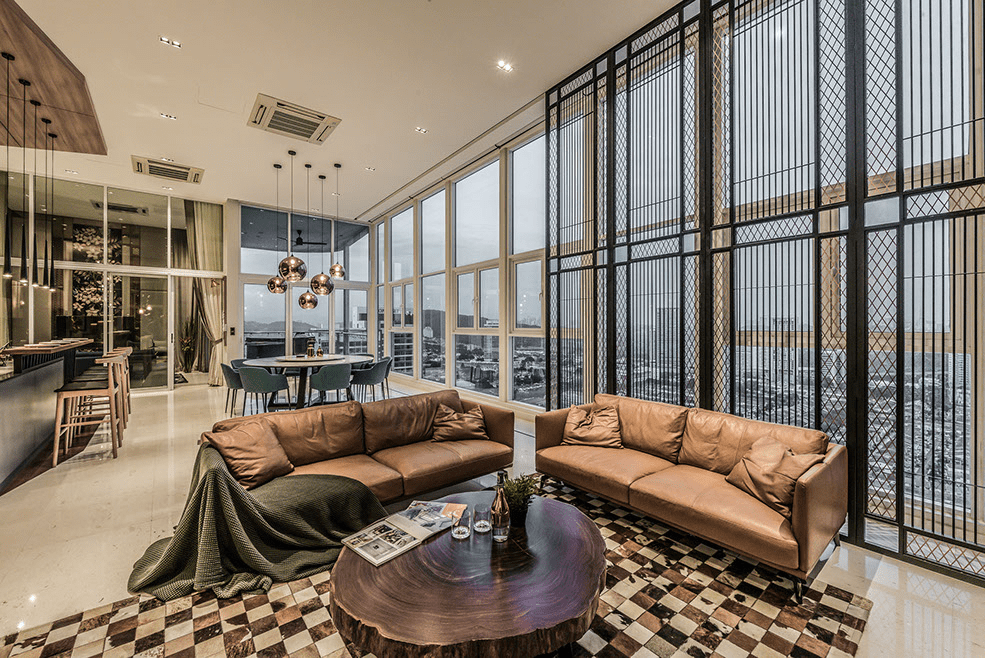 BEST FOR 
Residential, galleries and show units, commercial, and retail
WEBSITE
http://www.nuinfinity.com/home.html
ADDRESS
57-1, Petaling Utama Avenue, Jalan PJS 1/50, Petaling Utama Avenue, 46150 Petaling Jaya, Selangor, Malaysia
CONTACT DETAILS
Nick Fong: +6016 626 1214

Alex Lee: +6012 387 5838

Fax: +603 7772 5550
Say hello to a more organized and stylish walk-in closet, opulent living rooms, cozy bedrooms, modish dining rooms, and the like. Nu Infinity gives you infinite reasons to fall in love with your own abode.
Having completed 300 projects in seven years and worked with reputable property developers, commercial, and retail businesses, Nu Infinity has gained a huge following and a reputation for delivering world-class output in its designs.
Try Nu Infinity if you need a design firm capable of providing practicable and affordable solutions without sacrificing style and taste.
10.  Cheksern Young Sdn Bhd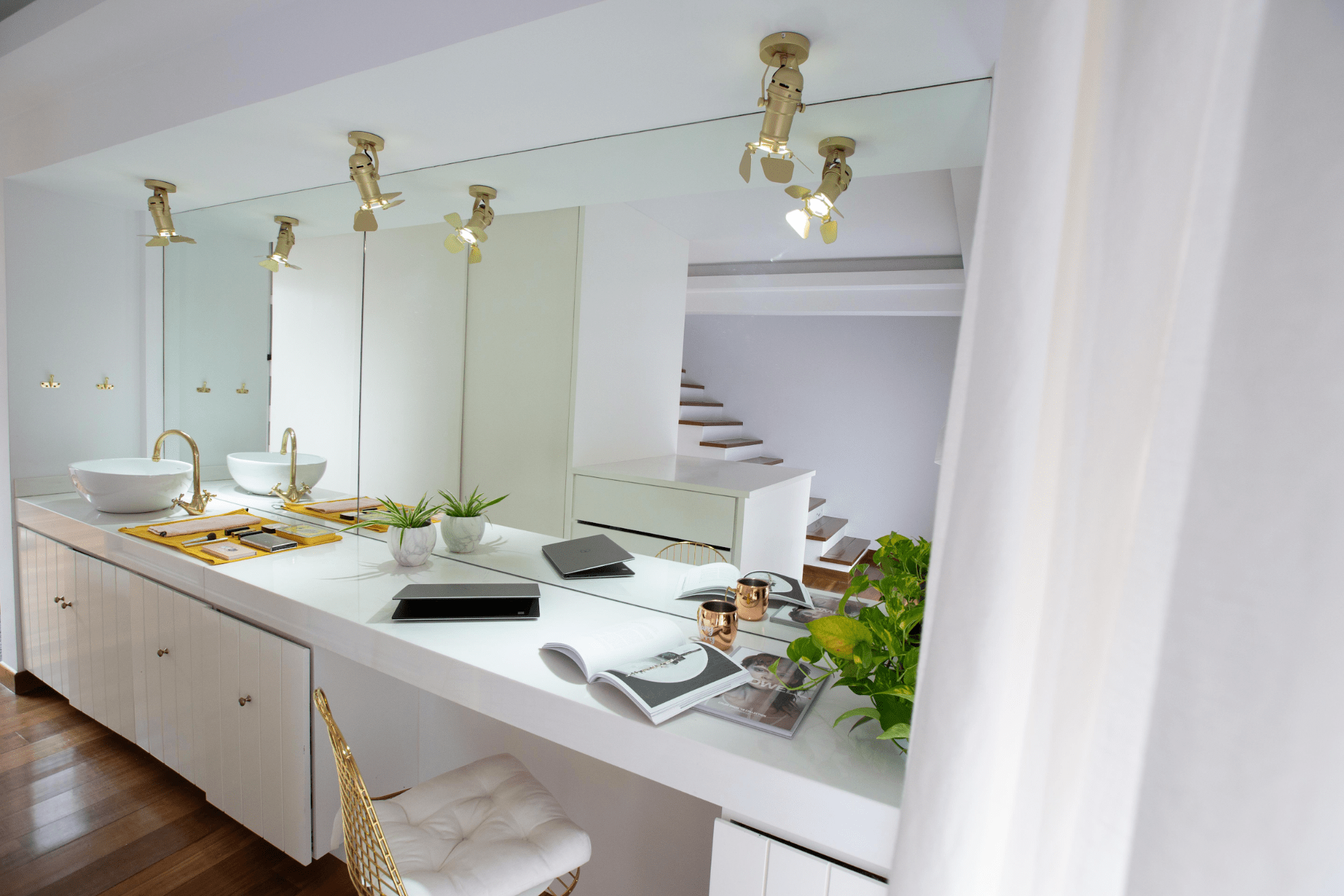 BEST FOR 
Commercial, office, and residential
WEBSITE
http://cheksernyoung.com/
ADDRESS
Headquarters

No. 2B, Jalan BM 1/2, Taman Bukit Mayang Emas, 47301 Petaling Jaya, Selangor Darul Ehsan, Malaysia

Factory

Lot 888-4, Kampung Baru, Sungai Buloh, Seksyen U19, 40160 Shah Alam, Selangor Darul Ehsan, Malaysia

Warehouse

PT 372, Lot 7740, Bukit Cherakah, Kampung Subang, 40100 Shah Alam, Selangor Darul Ehsan, Malaysia

CONTACT DETAILS
Tel: +603 7804-3393

Fax: +603 7803-4492

OPERATING HOURS
Monday – Friday 8:30 AM – 5:30 PM

Saturday 8:30 AM – 2:30 PM

Sunday: Closed
We like hiring a creative team that is meticulous with details and that provides cost-effective solutions customised to address specific needs. We found all these and so much more with Cheksern Young.
Cheksern Young is a CIDB grade 7 contractor that provides tailor-made designs and integrated solutions at affordable costs.
As much as possible, we want to hire an interior design company that provides a total package so that we won't have to contract services from other companies. This is what makes Cheksern Young unique from other usual interior design companies.
Because designing a home is more than beautifying it, Cheksern Young provides not only interior design but also demolition and reinstatement works, electrical and mechanical works, architectural works, and even acoustic treatments to name a few. What you get is a complete package that makes your home not only a great abode but also the envy of many.
Cheksern Young delivers its services to public and institutional companies, commercial brands, and residential and sales clients.
11.  Turn Design Interior
BEST FOR 
Residential and Commercial
WEBSITE
https://www.turndesign.com.my/
ADDRESS
Suite 9.21 & 9.22, 9th Floor, Wisma Zelan, No 1, Jalan Tasik Permaisuri 2, Bandar Tun Razak, 56000 Cheras, Kuala Lumpur, Malaysia
CONTACT DETAILS
Tel: +603-9173 1371

Fax: +603-9173 1402

OPERATING HOURS
9:00am – 6:00pm (Monday to Friday)
Tired of working with interior designers that are talented but incapable of coming up with fresh ideas? Then Turn Design is the perfect choice for you. Since it first opened its doors to the public, Turn Design Interior has ceaseless worked on all sorts of projects, from commercial to residential to even government structures.
Each project Turn Design Interior works on, it dedicates its full attention. The team's workmanship is commendable, and so is their innovative minds and punctuality. You'll find yourself falling in love with their designs over and over again.
12.  Alecc Interior Design
BEST FOR 
Interior Design Services and Project Management
WEBSITE
http://www.renovation2u.com.my/#!/home
ADDRESS
OFFICE:

 No. 12A, Jalan Mutiara 1/8, 47100 Puchong, Selangor.

SHOWROOM: No. 23-1, Jalan Klang Sentral 7/KU5, Klang Sentral, Meru, 41050 Klang.

FACTORY: No. 8, Jalan USJ 1/13, Taman Industri USJ, 47600 Subang Jaya, Selangor.

CONTACT DETAILS
Tel:+(60)3 3358 2303
Handphone:+(60)12 667 8055
E-mail: info@renovation2u.com.my
OPERATING HOURS
9:00 am – 6:00 pm (Mondays to Saturdays)
Alecc Interior Design earned this spot on this list thanks to their wide range of offerings for high-end residential and commercial design. Every member of the team is a true professional, each with their own skills that have helped contribute to the company's success. With attention to detail, innovation, and creativity being the most common qualities among all of them.
With Alecc Interior Design, three main principles remain strong since they took on their first project. One is that Style should be prevalent in every part of their build, be it indoors or outdoors. Two is that every furniture and material they use should be the finest Quality possible. And third is that Style and Quality should make way for the highest level of Comfort.
13.  ACP Design
| | |
| --- | --- |
| BEST FOR  | Commercial Interior Design |
| WEBSITE | https://www.acpdesign.com.my/ |
| ADDRESS | B-5-8, Plaza Mont Kiara, Mont Kiara, 50480 Kuala Lumpur |
| CONTACT DETAILS | 012-2038 924 or 012-212 6636 | cpdesign18@gmail.com |
| OPERATING HOURS | 10:30 am – 7:00 pm (Mondays to Saturdays) |
Contemporary design aesthetics often change to match the trends that are going around. If you want an interior design group who can keep up with the latest trends, be it domestic or international, then ACP Design is the perfect choice for you.
The team at ACP Design is made up of highly skilled and talented individuals, all of which have an affinity for anything related to design. Their goal is to provide you with the best concepts possible so that your commercial space will draw more potential clients and customers after they have completed their work.
14.  Interspace Interior Design Studio
| | |
| --- | --- |
| BEST FOR  | Interior Design and Property Management |
| WEBSITE | https://www.interspacedesignstudio.com/ |
| ADDRESS | 8-22-01, Arked Esplanad Commercial Centre, Jalan Jalil Perkasa 15, 57000 Bukit Jalil, Kuala Lumpur |
| CONTACT DETAILS | +603 8999 0816 / +6012 363 9989 | enquiry@interspace.com.my |
| OPERATING HOURS | 9:30 am – 6:00 pm (Mondays to Fridays) |
At Interspace Interior Design Studio, you won't ever have to worry about design concepts being ill-fitted for your property. This is because everything they come up with, they do so with the client specifically in mind. The team behind the brand painstakingly studies your location and target demographic, all the while keeping track of what you want and need out of their services.
As a result, you'll be met with a healthier and more attractive rental property — one that they can manage for you if you don't have the time to do so.
15.  IQI Concept Sdn Bhd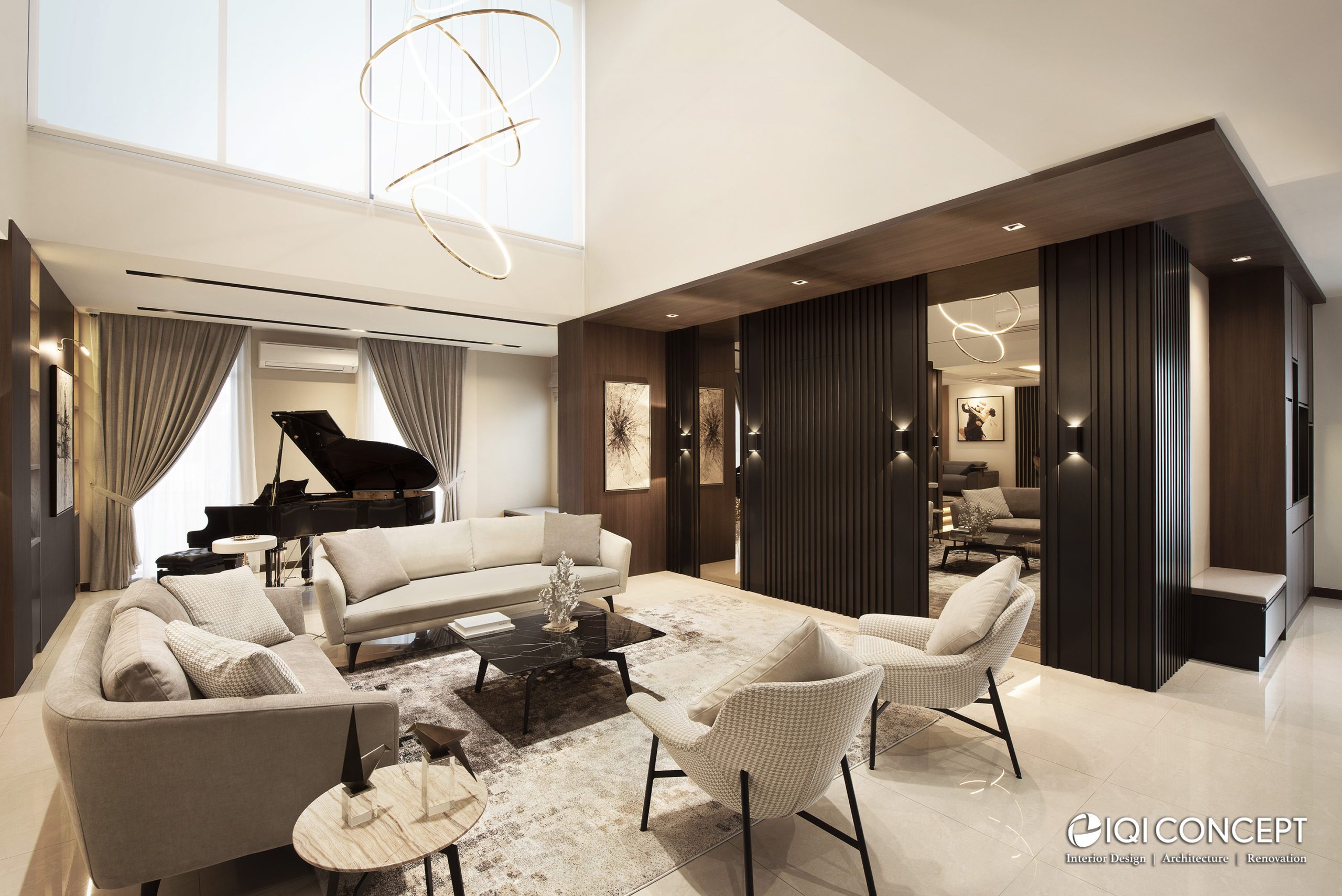 | | |
| --- | --- |
| BEST FOR  | Residential and Commercial Interior Design |
| WEBSITE | https://www.iqiconcept.com/ |
| ADDRESS | VSQ @ PJCC, Block 4 – 07 – 01, Jalan Utara, PJS 52, 46200 Petaling Jaya |
| CONTACT DETAILS | +6 03 7452 5588 | hello@iqiconcept.com |
| OPERATING HOURS |  9:00 am – 6:00 pm (Mondays to Saturdays) |
IQI Concept believes that your own space, be it residential or commercial, should suit not only your design tastes, but your lifestyle, philosophy, and budget as well. This is why their team always takes the time to learn more about you and your other clients, so they can come up with concepts that you'll be most happy with.
Another thing to note with IQI Concept is that every step of the process is met with detailed planning and precise execution. This is because they believe that a great whole can only be obtained if every part is created with great care.
16.  VSMS Sdn Bhd
BEST FOR 
Commercial Interior and Exhibition Design
WEBSITE
http://vsms.com.my/
ADDRESS
Lot 3&5, Jalan Perindustrian BJ2T 1/1,
Kws Perindustrian Balakong Jaya 2 Tambahan,
43300 Seri Kembangan,
Selangor Darul Ehsan,
West Malaysia
CONTACT DETAILS
+603-8060 0070 / +603 8964 1480
+603-8964 1430
enquiry@vsign.com.my
OPERATING HOURS
9:00 am – 6:30 pm (Mondays to Fridays)
VSMS is the go-to design company for businesses and other commercial establishments. They have a wide array of offerings, beginning with detailed and specifically-made interior design and exhibition services for you to catch the attention of potential customers and clients with.
They achieve this feat through a myriad of ways, like paying close attention to how they manage the spatial arrangement and lighting. Alongside this is their affinity to incorporate storytelling in every design concept, since having a narrative to work with helps them make better choices when it comes to layouts, colour palettes, and even the material that they'll use for your projects.
If you need a little extra oomph for marketing, then you can also avail their advertising services.
17.  Inspire Edge Studio
When it comes to designing your personal or commercial spaces, it's best to do so with interior designers who are willing to let go of the reins a little bit and allow you to give your piece. This way, you can ensure that both their expertise and your wants and needs are taken into account — resulting in a space that's not only aesthetically pleasing but functional as well.
This is where Inspire Edge Studio enters the picture. Inspire Edge Studio is comprised of individuals who are more than qualified to deliver all of your interior design needs. Communication is a must for this design studio, since their main goal is customer satisfaction — something that can be achieved if they are able to give you what you want out of their services.
18. Space Utilization Analyst
BEST FOR 
Interior design for Corporate Office, Banks, Factories, Showrooms, Wellness Centres and Education Institutes
WEBSITE
https://www.sua.com.my/
ADDRESS
UNIT 9.13, 9TH FLOOR, BLOCK F, PHILEO DAMANSARA 1
JALAN 16/11, SEK. 16, 46350 PETALING JAYA
CONTACT DETAILS
Tel : 603-7954 9292
Fax : 603-7968 3262
Whatsapp : +6012 692 2110
Email : info@sua.com.my
OPERATING HOURS
9:00 am – 6:00 pm (Mondays to Fridays)
When it comes to interior design firms in all of Malaysia, Space Utilization Analyst (S.U.A.) is the leading choice on the list. They began as a humble firm way back in 1989, with the goal of helping companies — big and small — grow hand in hand.
Their status in the industry is a direct result of their design process, which includes studying the given space in order to better create a vision that works in line with the area.
This dedication to the craft has resulted in great visions for their projects. While everything is unique, all of Space Utilization Analyst's projects share a commonality in that the perspective is fresh, innovative, and one-of-a-kind. Given this, it's no surprise that they've helped plenty of companies grow, and continue to do the same to this day.
Some notable clients of theirs in recent times are Samsung, Mary Kay, and Hong Leong Bank.
And with that, you have our list of the best interior designers in Malaysia. These are our top picks for those who want professional help converting spaces into true dream abodes.
Have you tried the services of any of the interior designers on this list? If so, please share with us your experience or a picture of the space that was renovated or designed.
It may help others get a better idea of the quality and style of these designers, after all. In any case, we'd also love to see what your idea of a dream home looks like!
By the way, if you want to secure your soon-to-be dream home from contaminants to improve indoor air quality, try our list of the best rated home air purifiers in Malaysia! All those unwanted contaminants will be out in no time!