The 11 Companies for the Best Pest Control in Kuala Lumpur
Photo credit: Shutterstock
Just when you thought your problems couldn't get any bigger, pests decide to invade your once-peaceful home. Thankfully, the best companies for pest control in Kuala Lumpur can save you. Whether you're dealing with rats, cockroaches, termites, bedbugs, or other pesky insects, there's no need to worry. The pest control companies we've found can deal with them all with a minimum of fuss! Check out the list below for the companies that do the best pest control in Kuala Lumpur.
1.  NPC Pest Control Services
NPC Pest Control Services is spearheaded by Mr. Steven Yan, a qualified and experienced personnel in the pest control industry with hand-on dealing with large and well established clients such as KFC Holdings, Malaysia Airlines, Secret Recipe, TAR College, Nottingham University, Sony Malaysia, Pantai Hospital, KTM Bhd, Kementerian Pelajaran Malaysia, Bukit Kiara Property, Mines Resort Berhad. He holds a Pesticide Applicator (PAL) license. Prior to managing his own business, he was under employment with various multi-national companies such as AIA, Orix and ISS, holding management positions especially in the marketing division. He has also gained vast experience in the pest control industry working with small enterprises to the multi-national company.
Highlights
Led by experienced personnel
Offers a full line of services
Enhances the living and working environment of their clients through providing the highest standard of service
Customer Reviews
Here's what people have to say about NPC Pest Control Services:
"One of the best company …. friendly and nice staff"
Here's another one:
"Good services provided."
2.  Pesco Pest Control
BEST FOR 
Overall Pest Control
SERVICES

Termite Control

Cockroaches Control

Rats/ Rodents Control

Ants Control

Flies Control

Occasional Pest Control

Integrated Pest Management (IPM) Pest Control for Factories and Commercial Buildings

Virus Disinfection Services

WEBSITE

https://pesco.com.my

ADDRESS

Kuala Lumpur, Malaysia

CONTACT DETAILS

+6012-800 7008 (Hotline)

OPERATING HOURS

Mon-Sun: 7.00am-11.00pm
Pesco Pest Control provides one of the top pest control services in Kuala Lumpur and has more than 20 years of expertise in the field. They accommodate both residential and commercial clients, providing them with specialised solutions.
 The company has a lot to offer that makes them worthy of being considered one of the best. They're a member of the National Pest Control Association (NPMA), and have been licensed by the government as a Pest Control Operator and Pesticide Applicator. 
Pesco Pest Control offers their pest control solutions to food manufacturing factories, schools and daycares, restaurants, pharmaceutical establishments etc. They eliminate pests such as
termites
, rats, cockroaches, mosquitoes, and flies. 
Overall, we highly recommend Pesco Pest Control for the quality of service they provide. You can also rest assured you and your family will be safe, as they use environmental friendly products while conducting their services.
Highlights
State-of-the-art pest control solutions

Excellent customer communication

Offers environmentally-friendly options

Advanced pest control technology

Cost-effective pest management solutions
3.  Pest Control Compared
Find pest control companies anywhere. With Pest Control Compared's global directory, they guarantee that they can help you find reliable pest control service providers for any pest control job. Pest Control Compared's contacts are among the best and most experienced in the world. They are dedicated to providing top-quality pest control services anywhere. Before taking on the pest control job, their generous pest control service providers come for a free inspection to check the infestations in your home. Then, they apply ultramodern pest control techniques that guarantee the total removal of the pests. Their trusted pest control service providers also make sure that the area they have rid of pests does not become contaminated for the dwellers' safety. Not only do they get rid of pests, their reliable pest control contacts also take measures to prevent them from coming back, saving you money in the long run.
Highlights
Expansive directory of global pest control service providers
Pest control for both residential and commercial spaces
4.  Ridpest
Ridpest has been around since 1985. Made up of a team of experienced Termite Field Inspectors, the goal of Ridpest is to eliminate termites from all homes completely. Recognized for their tagline
the proven termite eliminator
, Ridpest uses an advanced modern monitoring and baiting system to further erase termite nests. This leading pest service offers different pest control solutions to suit the needs of their customers. This makes them one of the top options for the best pest control in Kuala Lumpur.
Highlights
Termite baiting
Mosquito control
Pests treatments
Customer Reviews
Ridpest continues to offer incredible service towards their clients. They prove to be knowledgeable at what they do, as they strive for professionalism at handling their jobs. People on Facebook reviewed Ridpest and wrote:
"There was this foul smell coming from the toilet in the room of a new house which no matter how much detergent or any amount of chemical cleaning can get rid of the smell. I spoke to Stephen on this and he immediately despatch his team to do a thorough disinfectation including inside the ceiling with the odourless chemical and the next day is magically the smell is gone for good. For that i like to thank Stephen Liu and his team mate in Ridpest for the excellent service to get rid the smell and eradicate the pests all together. Well done!"
"This is the first time that I am engaging the services of a pest control company. Ridpest provides a wonderful customer experience — quick response time. Ahmad was punctual in meeting the appointment time. He was very knowledgeable and answered my questions professionally. I would highly recommend Ridpest."
5. Empire Pest Control
Empire Pest Control offers integrated pest management services. They provide treatment and control of termites, ants, bed bugs, fleas, cockroaches and rodents and have been doing so for more than 10 years. As one of the leading pest control company in Malaysia, they embrace innovative solutions, making them up to date with the latest techniques and technologies in market. This makes them the perfect company to call for any infestation you may have, since they have all the needed equipment and manpower to handle a project of any size.
Highlights
Their team is comprised of experienced technicians
Invests in research for their job that entails the understanding of the biology and behavior of pests
Dedicated in providing solutions for various pest infestations
6.  Rentokil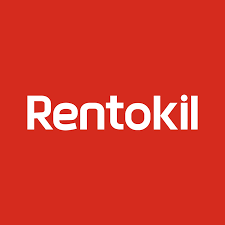 The goal of the pest company Rentokil is to produce the highest quality of local pest control through garnering international support and resources. Being in the industry for over 50 years, Rentokil is considered to be an expert in pest control. It has proven to be a strong, recognized, and credible service provider. There's no wonder Rentokil is one of the top options for the best pest control in Kuala Lumpur. As they continue to branch out nationwide, Rentkokil is just one call away from reaching your doorsteps.
Highlights
Trained and licensed pest experts
Innovative and effective solutions
Comprehensive pest inspections
Customer Reviews
Rentokil makes sure to practice health and safety guidelines in order to continue serving their customers and tending to their problems well. Their customers reviewed them on Google and wrote:
"Great pest control service. Had termite in my home and technician actually came to my house and do inspection so fast! Super happy"
"Engaged Rentokil for termite issues – The service technician who came for service is knowledgeable and gave professional advice. My termite issue was solved timely and without any fuss – will definitely recommend Rentokil!"
"The regularly service technician my home is very experienced in his job and also friendly. My home 3 year pests free"
7.  Ikari
Ikari is a pest management company that was first established in 1981. To have a safe and sustainable pest service is Ikari's lifelong belief. In order to provide non-toxic and minimal pesticides for their customers, Ikari continues to develop solutions via thorough research and development. Ikari ensures the safety of the people and promises them a peaceful state of mind, therefore making them one of the top options for the best pest control in Kuala Lumpur.
Highlights
Green approach
Experienced and licensed team
Advanced technology
Customer Reviews
Ikari offers outstanding service and smooth execution. With many years of experience in the industry, they've done a professional job of keeping the pests at bay. Customers reviewed them online and wrote:
"IKARI support team is ready to help in terms of training, giving us useful tips and advice. They also provide reports on their visit which helps us to identify on how to reduce or closed the gap of pest issues. I'm happy with Ikari support. Keep it up."
"We really appreciate the pest control service you have provided to us for the past 10 years. The professionalism shown by you and will continue to use IKARI be trusted partner in pest control"
8.   W Pest Control
| | |
| --- | --- |
| BEST FOR  | Chinese workers-only pest control services |
| PRODUCTS | Termite baiting system, mosquito fogging, pest control |
| WEBSITE | http://wpestmy.com/ |
| ADDRESS | 8-1, Jalan 12/5C, Bandar Sri Damansara, 52200 Kuala Lumpur, Wilayah Persekutuan Kuala Lumpur, Malaysia |
| CONTACT DETAILS | Tel: +603 – 2116 3451 |
W Pest Control has had 13 years of professional experience. They are devoted to seeking the aid of customers who have different types of pest problems. Through a wide array of developed and advanced pest management solutions, W Pest Control proves to be one of the top options for the best pest control in Kuala Lumpur. W Pest Control is made up of a group of dependable and committed professionals, passionate about giving top quality services to get rid of customers' pest problems.
Highlights
Treatment against termites
Treatment for bed bugs
Residential and industrial pest control
Customer Reviews
W Pest Control takes full responsibility when making sure people's homes are pest-free. They also have good customer service and provide reasonable prices, say clients. People reviewed them on Google and wrote:
"They've helped me to solve the pest issue. They r doing promotion currently. 200%money  back,if not you'll get double payback!Excellent.."
"W pest control technician service my condo is awesome .He is very well mannered and friendly. Gave my family helpful tips in controlling cockroach."
"Termites issue was solved!! Customer services was nice and effective!"
9.  Golden Pest Control
Golden Pest Control has been around since 1981. Since then, they've successfully expanded into 8 more branches, making them one of the top options for the best pest control in Kuala Lumpur. Their goal is to deliver the quickest and most effective pest control services to the regions of Selangor and Kuala Lumpur. With a group of highly trained staff with professional experience of about 30 years, Golden Pest Control claims to have exterminated more pests than one can even imagine. Golden Pest Control's goal is to transform affected environments into healthy and hassle-free places for people to live in, in addition to creating long-lasting relationships with clients.
Highlights
Commercial pest control
Construction pest control
Residential pest control
Customer Reviews
Customers say Golden Pest Control provides a reliable and excellent service, using effective treatments and long-term solutions.
"Excellent service! They've helped me to solve the pest issue. They are doing promotion currently. 200% money back guarantee, if not you'll get DOUBLE payback! Contact them if you have any pest issue!"
"Very good company. The service is fast and the problem is solved quickly. Love them the most, no matter what the problem, patiently answer. Although it will temporarily change the time, it is still very polite to explain what the reason is. Will continue to choose them. Praise"
10.  TERMIbait
Since they first opened to the public in 2010, TERMIbait has steadily established themselves as a go-to pest control company in Kuala Lumpur, with a specialisation in termite control. Their professionalism, quick response time, and effectiveness are some of the qualities that clients enjoy about them. Not only that, but the fact that they can handle other pests as well. Some to note of are cockroaches, mosquitoes, and flies.
Highlights
Various termite control services
Cockroach control
Ant control
Mosquito control
Flies control
Rat control
Customer Reviews
Here are some reviews left by happy clients:
"Professional service! Contacted them and they came within few hours to find reason of the bad smell, which happen to be a dead squirrel. Clean it and help to block the possible entry of squirrel. I can't imagine how bad it smell if it stay another day. Thanks Termibait!"
-Shu Chuen, Facebook Reviews
11. Alpha Mosquito Netting
Alpha Mosquito Netting supplies the best quality mosquito nets with reasonable prices. Installing these nets can prevent Dengue Fever that is common in Malaysia. This company is filled with professionals with more than 5 years of experience. Their team focuses on serving their client with honesty and proper installation. They also do an extensive research in order to produce new products for the market.
Highlights
10% off your first mosquito netting
Provides money bback guarantee
Customer Reviews
Here are some reviews left by happy clients:
"Very satisfied with their professional and friendly service. Net quality is very good and installation is quick and tailored to my house design. More importantly, the price is very reasonable compared to other quotations."
– Teoh Seh Li (Alpha Netting Customer Facebook Review) 
Here's another one:
"The most effective way to get rid of mosquitoes! No more spraying Ridsect before sleep and Ridsect can be bad for health especially for children. Jacson is friendly and helpful! The nettings are nicely installed, Im satisfied with the product!"
– Shao Xian Lim (Alpha Netting Customer Facebook Review)
12.  Syarikat Kilstant White Ants
| | |
| --- | --- |
| BEST FOR  | A family-based business specialising in termite or white ant control |
| PRODUCTS | Kilstant reticulation system, soil treatment, dusting, kapping system |
| WEBSITE | https://www.kilstant.my/ |
| ADDRESS | No. 50 Jalan Tun Abdul Razak, Taman Cherry, 30100 Ipoh Perak Darul Ridzuan |
| CONTACT DETAILS | Tel: 05-5266464 | 0165230139 HP:017 572 4639 |
Syarikat Kilstant White Ants is your one-stop shop if you have termite problems. They offer termite management and methods for households and businesses. The company was founded in 1975, and through the years they've worked to become even better and make sure their clients are taken care of. As one of the best pest control Ipoh services, Syarikat Kilstant White Ants is devoted to the protection and security of homes against termites. As specialists, they're among the most reliable options if you have termite issues.
Highlights
Termite prevention tips and entry points
Termite educational videos
Business opportunities
Customer Reviews 
Syarikat Kilstant White Ants is highly praised by their customers for their excellent performance, professional work, great capabilities, and effective solutions. One satisfied customer wrote a review:
"I was recommended Kilstant by my architect. From the day I met Kilstant White Ants, they have been very professional. The staffs are very polite and they get the work done very professionally, as per my requirement."
Household pests are truly a huge pain to handle. But with the right group of exterminators, before you know it, your home will be a pest-free and peaceful place to live in. Have you finished dealing with your pest problems? Leave your comments down below and let us know how it went. We'd love to hear from you! Oh, and remember that you can do things yourself to keep pests away from your home. For instance, since most pests love clutter, try to keep your place as clean as possible… and if you can't do it by yourself, why not check out our list of the
best cleaning services in Malaysia
?