5 Clinics for the Best Gynaecologist in Penang
Featured Image Source: Freepik
Women have a lot of things to consider when it comes to their reproductive health. That's why it's important to have the best gynaecologist in Penang for your checkups and consultations.
For this reason, we've prepared a detailed list of the leading gynaecologist clinics in Penang. We've picked out the best clinics available as well as the necessary information you need to contact them.
From monthly visits to annual checkups, the best gynaecologist in Penang can help you keep your body safe and healthy. So keep reading and discover the best clinic for all your gynaecology needs.
Thing to Consider Before Visiting a Gynaecologist
If you're not used to visiting a gynaecologist in Penang you should read this guide before booking an appointment. After all, there are only a couple of things to know if you want a smooth and hassle-free visit.
Avoid scheduling your appointment during your period
If you have a pelvic exam, like a Pap smear, your period can potentially affect your test results. Unless your doctor requires it, it's best to avoid your appointment when you have your period.
Additionally, you should also avoid waxing your pelvic area before an appointment. This is because waxing can irritate your skin and make your doctor's assessment more difficult.
Track your cycle and medical records
Your gynaecologist will most likely ask about your period cycle and having the right answer can make things easier. That's why you should take up the habit of tracking your period cycles through a planner or menstrual-tracking app.
Your doctor will also need your medical records before treating you so you should come prepared. When you give your doctor accurate information, you can expect faster and smoother services.
Do not have sexual intercourse
If you have a Pap smear or other pelvic exam, you shouldn't have sex for two days before your visit. Intercourse and lubricants can affect your test and lead to inaccurate results.
Lastly, you should avoid feeling embarrassed and ask all the necessary questions that you want. Remember, you can avoid health problems and take better care of your body when you know the right information.
The Best Gynaecologist in Penang
Now that you're better prepared, the next step is to go to a gynaecologist in Penang that you feel comfortable with. After all, you need a reliable doctor that you can trust for all your gynaecology needs.
With this in mind, it's time for you to read our list and discover the best gynaecologist in Penang. From regular checkups to specialized treatments, these clinics have everything you need for a healthy life.
1. Dr Low Kah Pin's Clinic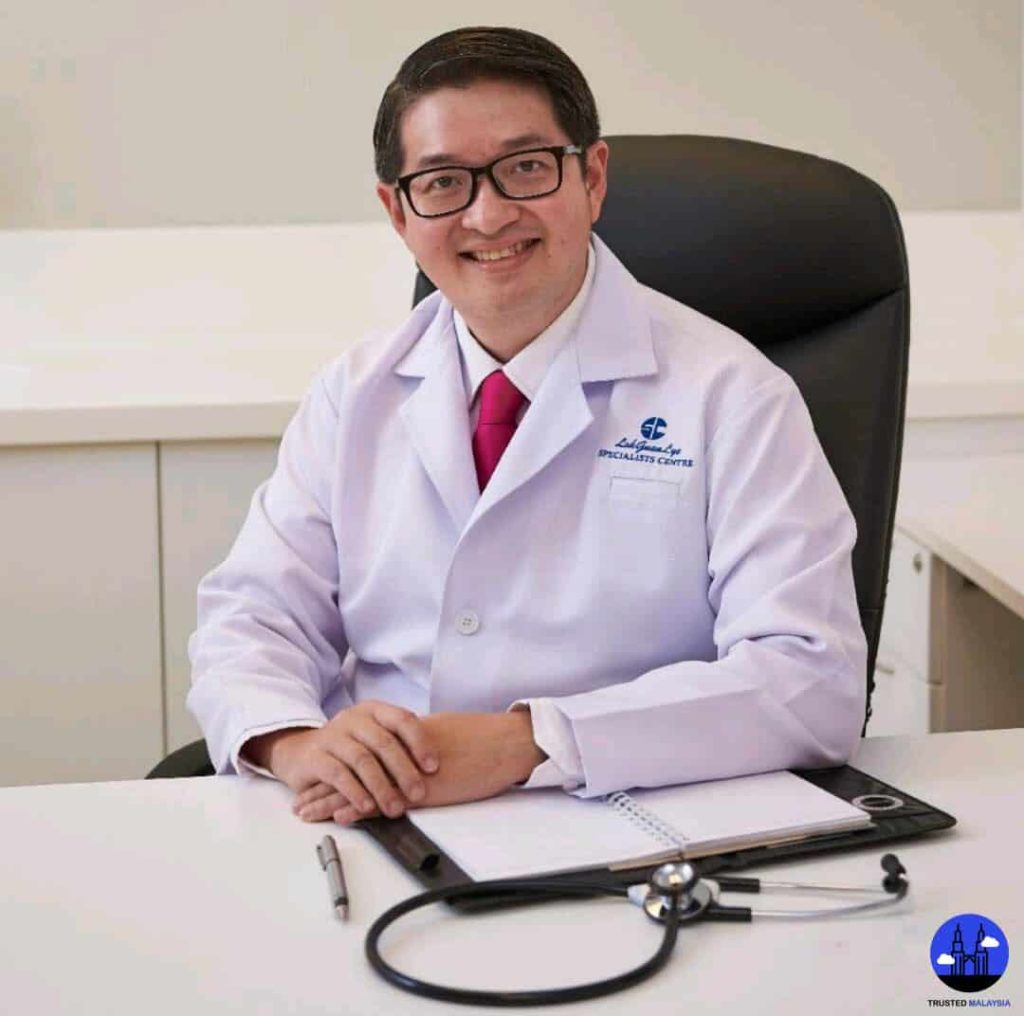 WEBSITE
gynaepenang.com, Facebook
SERVICES
Obstetrics, antenatal, menopause, gynaecology, and fertility services
OFFICE HOURS
Monday – Friday: 9:00AM – 5:00AM
Saturday: 9:00AM – 1:00PM
Sunday: Closed
SURGERY HOURS
Thursday: 1:00PM – 5:00PM
ADDRESS
Clinic 129, Block B1, LGL Specialist Centre, 238, Macalister Road, 10400 George Town, Pulau Penang, Malaysia
CONTACT INFORMATION
Contact Number: 604-238 8888 Extension 8129 or 0196001388 (Whatsapp only)
First on our list is a small clinic that's easily accessible and fully equipped for your needs. Situated at the LohGuanLye Specialist Center in Penang, Dr Low Kah Pin operates a private clinic for obstetrics and gynaecology.
After acquiring his master's degree in gynaecology and obstetrics at the University of Malaya, he then specialized in keyhole gynaecological surgery and fertility to help women at any stage of their lives.
His clinic is known for its excellent services and patient-centric approach in caring for all its patients. His services include comprehensive pregnancy services, fertility treatments, and female cancer screenings.
With their welcoming staff and medical specialities, Dr Low Kah Pin's Clinic is a safe pick for your next checkup. You can visit their website or give them a call to book an appointment.
Wide range of gynaecological services
Online appointment booking
Surgery appointments available only on Thursdays
Customer Review
One of their patient, Fredella Oktavia, left this review:
"Dr Low Kah Pin was the doctor who did my laparoscopic surgery, he is an experienced Obstetrician-Gynaecologist who always treat us nicely and professionally, He patiently explained everything about my conditions and answered all of our questions so that made us feel at ease prior the surgery. We want to thank Dr Low Kah Pin for doing a great job and we really appreciate all of his efforts during my surgery."
2. Dr Somas Clinic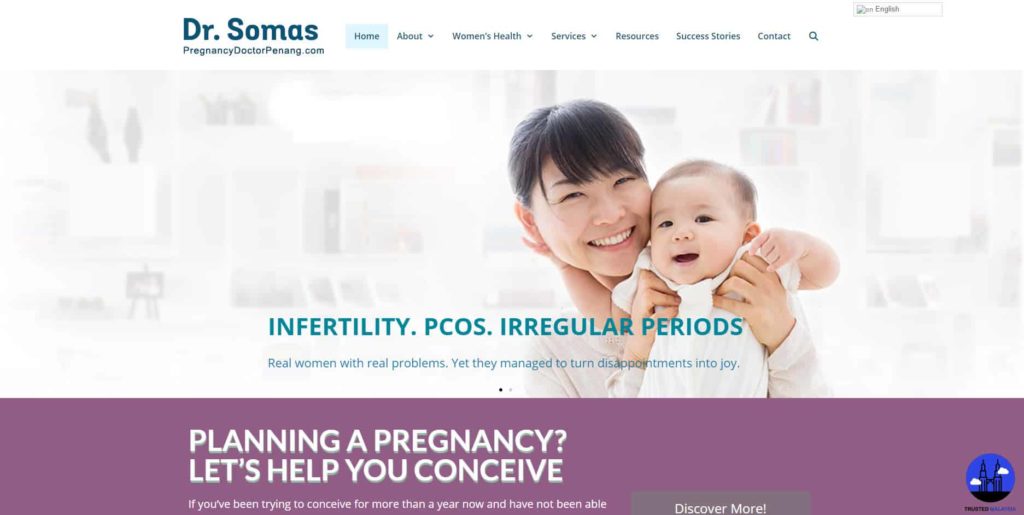 WEBSITE
pregnancydoctorpenang.com, Facebook
SERVICES
Female reproductive health, male infertility consultation, obstetrics and pregnancy services, gynaecology services
OFFICE HOURS
Monday – Friday: 9:00AM – 6:00PM
Saturday: 9:30AM – 1:00PM
Sunday: Closed
ADDRESS
Gleneagles Penang, 1, Jalan Pangkor, 10050 Penang, Malaysia
CONTACT INFORMATION
Email:

[email protected]


Contact Number: +6010-465 5044, +604-222 9172
As a gynaecologist and obstetrician, Dr Somas understands the challenges and beauty of having children. In line with this, he services the needs of women at the Gleneagles Hospital in Penang.
He speaks multiple languages like Indonesian and Tamil which can help patients feel and communicate more comfortably. The doctor also finds joy in creating strong relationships with his patients which makes him very easy to approach.
He is very active on his social media accounts where you can catch a glimpse of his thoughts and daily life as a doctor. He is also a good choice for keyhole surgery or laparoscopy because he specializes in fibroids and cysts removal.
Whether it's for pregnancy or gynaecological surgery, Dr Somas has the expertise for a safe and comfortable experience.
Offers discounted service packages
Provides a detailed list of keyhole surgery treatments
Offers male infertility consultations
Does not offer price lists of their services
Does not have online booking
Customer Review
His customers, Mr and Mrs Andy Wang, left this review:
"With Dr Somas by our side, my wife was truly confident during her pregnancy. We are really happy to have chosen him as our gynae!"
Another patient, Lina Azlina, wrote this comment:
"Dr Somas is the best, hands down, none compares! If I could give him starts, I would! I've been lucky to have met him 19 months ago. Really recommend him if you are looking for ObGyn care."
3. Dr Anil's Women Health Clinic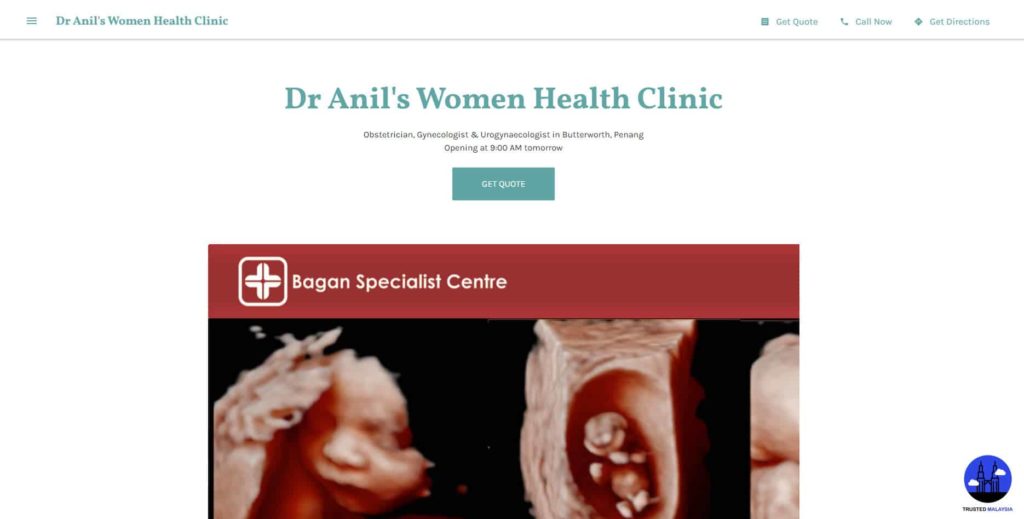 WEBSITE
dr-anils-women-health-clinic.business.site, Facebook
SERVICES
Gynaecology, obstetrician, and urogynaecology services
OFFICE HOURS
Monday – Friday: 8:30AM – 5:00PM
Saturday – Sunday: 9:00AM – 1:00PM
ADDRESS
Jalan Bagan 1, Taman Bagan, 13400 Butterworth, Pulau Pinang, Malaysia
CONTACT INFORMATION
Contact Number: +604-371 0000
If you're near the Bagan Specialist Centre, you should give Dr Anil Krishna Dass a call. Dr Anil is a gynaecologist, urogynaecologist, and consultant obstetrician who can provide safe and high-quality services.
He provides complete gynaecology services for menstruation issues, uterus fibroids, ovarian cysts, and more. He also offers obstetrics services that cover everything you need from pregnancy to childbirth.
As a urogynaecologist, Dr Anil treats women who suffer from pelvic organ prolapse. He also helps women with urinary complications and sexual disorders through different treatment methods.
From childbirth to complex health issues, Dr Anil is the specialist you need to keep yourself as healthy as possible. You can even book an appointment and get a quote via his website.
Offers quote service on their website
Open on weekends
Does not offer a list of services on their website
Limited parking options
4. Dr Gan Kam Ling Clinic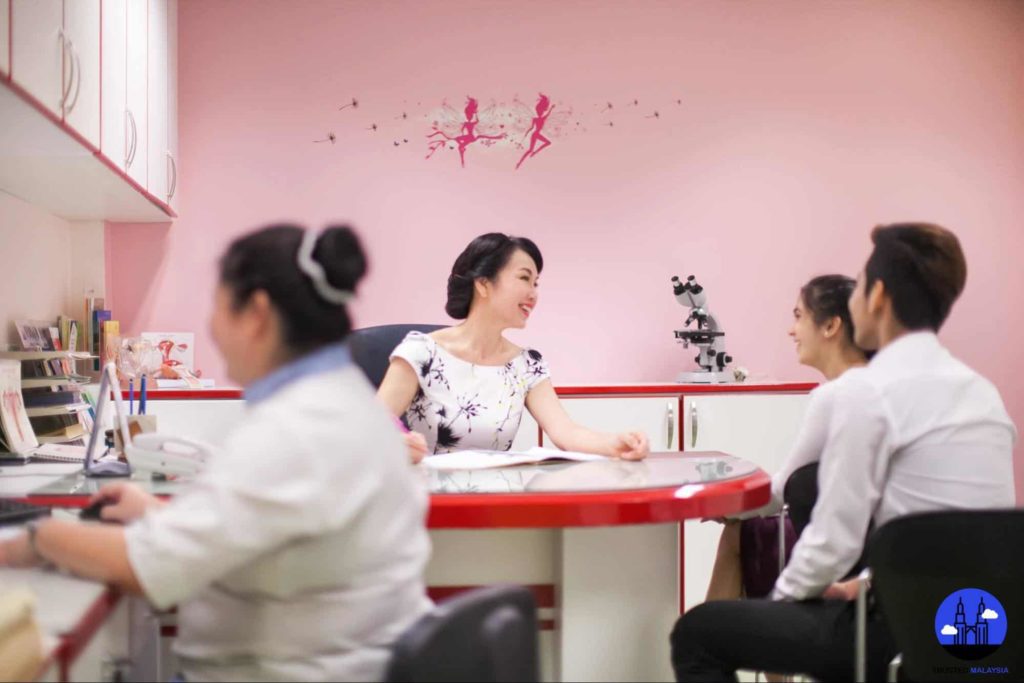 WEBSITE
www.drganpenang.com, Facebook
SERVICES
Gynaecology, obstetrics, fertility, and IVF
OFFICE HOURS
Monday – Friday: 8:30AM – 4:30PM
Saturday: 8:30AM – 4:30PM
Sunday: Closed
ADDRESS
Gleneagles Penang, No. 29, Jalan Pangkor, Pulau Pinang, 10050 George Town, Malaysia
CONTACT INFORMATION
Email:

[email protected]


Contact Number: +604-222 9132, +604-222 9265, +604-222 9111
If you feel more comfortable with a female gynaecologist, you should give Dr Gan Kam Ling a call. She has over 30 years of experience as a gynaecologist and obstetrician in Gleneagles Hospital.
Aside from being an award-winning doctor, she is also one of the leading laparoscopic surgeons and IVF clinicians in Penang. Her gynaecology services include cancer surgery, hysterectomy, vaginoplasty, colposcopy, and ventrosuspension to name a few.
If you want someone who fully understands how sensitive and personal a woman's health can be, you need Dr Kan. After all, her expertise and years of experience make her one of the finest gynaecologists in Penang.
Award-winning gynaecologist
Offers major gynaecological surgeries
Provides online booking for appointments
Does not offer promotional discounts
Does not show a price list of their service packages
Customer Review
On patient, Banu Mathi, wrote this review:
"Thank you Dr Gan and the staffs for the best treatment after the operation on 26 Feb 2020. Surely my recovery with further consultant from Dr Gan wil help me to regain my health and confidence. Certainly recommending to friends and family."
Another patient, Fadzillah Modh Yasin, had this to say about the services:
"Doctor Gan Kam Ling is very gentle and nice person. And off course she done a great job and so professional foe my surgery. I have always been treated with courtesy, respect & honesty and have been involved with decisions regarding my health.I love the facility whereby i can speak to the doctor directly. The treatment i have received past 1 year has always been the right solution at the right time. Great experience and always reaponsive and willing to help. Thank you Dr Gan Kam Ling and staffs."
5. Klinik Pakar Wanita Tan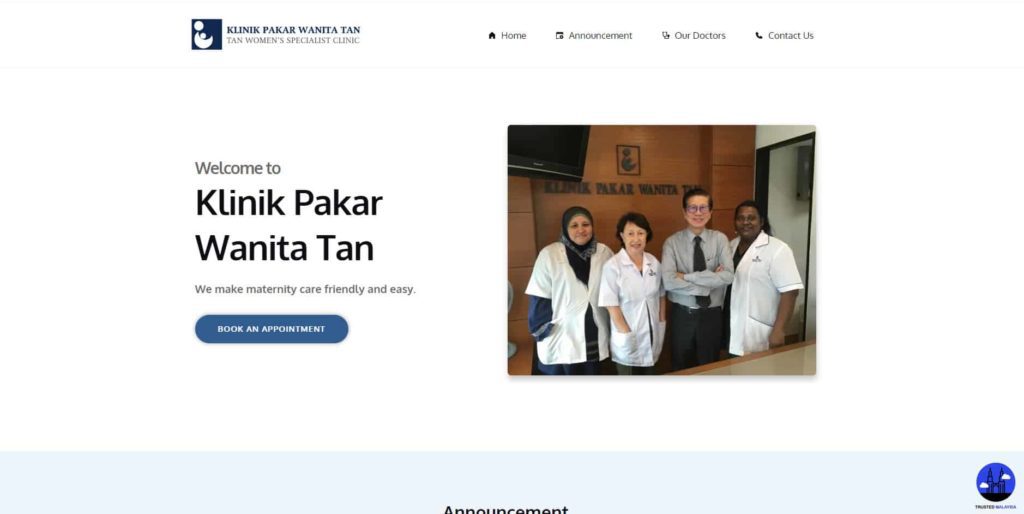 WEBSITE
klinikpakarwanitatan.com, Facebook
SERVICES
Gynaecology and obstetrician services, ultrasound, laparoscopic surgery, urogynecological treatments
OFFICE HOURS
Monday – Friday: 9:00AM – 5:00PM
Saturday – Sunday: Closed
ADDRESS
38, Jalan Tun Dr Awang, Bukit Jambul, 11900 – Pulau Penang, Malaysia
CONTACT INFORMATION
Contact Number: +604-646 8703, +6017-453 2410 (WhatsApp)
Klinik Pakar Wanita Tan is a clinic that specializes in maternity care and women's health services. They have two experienced doctors who are both well-known obstetricians and gynaecologists in Penang, Dr Tan and Dr Liew.
With over 40 years of experience, Dr Tan specializes in ultrasound services including 3D and 4D ultrasound. Aside from regular gynaecology treatments, he also uses ultrasound to scan for fetal abnormalities for pregnant women.
On the other hand, Dr Liew is an experienced gynaecologist who specializes in laparoscopic surgery and urogynecological treatments. This means that their clinic is fully prepared to provide gynaecological surgeries if you need them.
With two in-house specialists by your side, Klinik Pakar Wanita Tan is a safe option for all your gynaecological needs.
Has two experienced gynaecologists
Online appointment booking
Does not provide a list of services on their website
Closed on weekends
FAQs About the Best Gynaecologist in Penang
---
It doesn't take much to find the best gynaecologist in Penang as long as you know where to start. With the help of this article, we hope to make your search as quick and convenient as possible.
After you pick the right clinic and finish your checkup, you can get back to us and share your experience. We'd love to hear how your appointment went so send us a message whenever you can.
Aside from providing medical treatments, other clinics offer cosmetic services that can make you look gorgeous. If you want to shape up and boost your confidence, you should check out clinics for the best coolsculpting in Malaysia.