The 18 Best Financial Advisors in Malaysia
There are various experts who claim to be the best financial advisors in Malaysia and deciding which one to hire can be tricky. You have to make sure that the person you're working with can help you manage your money, build your wealth, and secure your future. To find out who can truly assist you in all your financial needs, check out our list below! These are the financial advisors that Malaysians recommend the most, based on our survey.
1. CF Lieu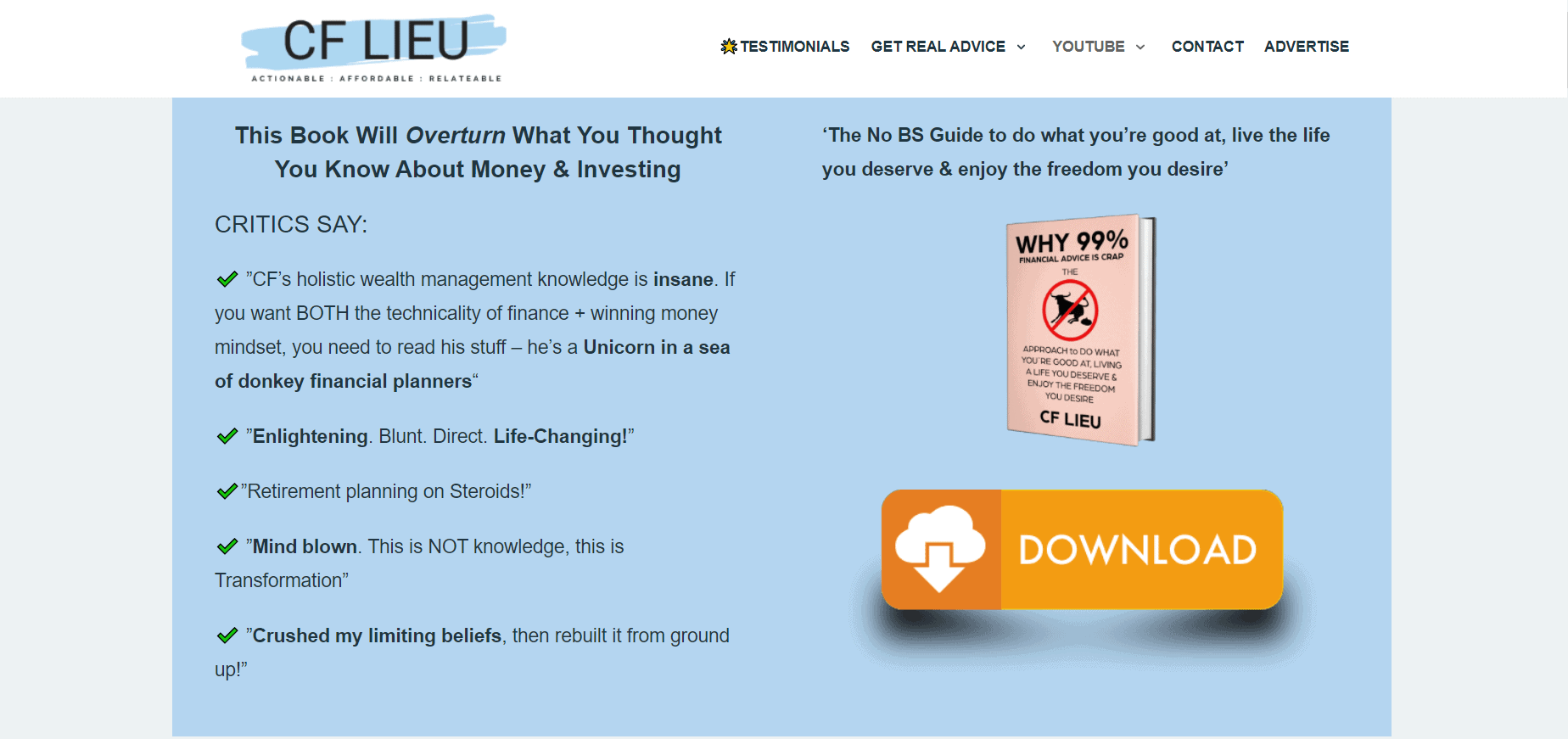 | | |
| --- | --- |
| BEST FOR  | Independent, fee-based financial & investment advisory with zero sales talk |
| SERVICES | Restructuring your underperforming investment portfolio Strategizing for you, an all-weather, resilient investment portfolio Optimizing your investment portfolio with higher certainty, less volatility Build a cash-flow focused passive income to achieve F.I.R.E Construct & stress-test your retirement roadmap to last you as long as possible |
| WEBSITE | https://HowToFinanceMoney.com https://YouTube.com/lieucf |
| ADDRESS | Suite 125, MBE Bayan Lepas 15-G-8, Bayan Point, Medan Kampung Relau, 11900 Bayan Lepas, Penang |
| CONTACT DETAILS | https://howtofinancemoney.com/contact-details |
| OPERATING HOURS | Contact company for more information |
CF Lieu is the only independent, licensed financial advisor in Malaysia with the
most verified clients' testimonials HERE
Not to mention, a prolific professional in realm of financial & investment advisory who selflessly share his financial tips and advisory experience at his established money education
YouTube channel
(updated weekly with new content).
Highlights
Engaged by large banking institutions, the likes of Maybank to conduct investment workshops for its relationship managers

Hired by the largest fund management company in Malaysia (Permodalan Nasional Bhd) to conduct investment workshops for its internal staff and investment analysts

Trusted by Malaysian Medical Association (MMA) to conduct virtual financial management webinars for Malaysian doctors
Customer Reviews
Reading Tony Robbins book –
Money-Master the Game
led me to seeking out an independent, fiduciary adviser. That's how I came about engaging Lieu without any external referral or recommendation.
After an intense 3 months engagement period, Lieu had helped me to demystify a lot of intertwined things at the moment when my business and personal life started to take off.
Things I thought were extremely complicated but he managed to break them down into very simple, bite-size chunks which I could truly understand.
What I really appreciate about Lieu is that he effortlessly combines the logical and emotional aspect of managing money & investing when it comes to the How's and Why's
He deftly uses great analogies, and at the end of my 1on1 advisory sessions with him, I feel I derived a lot more value than what I initially expected.
Not to mention, Lieu possesses high level of empathy that made me felt understood – my needs, wants, objectives and situation.
The personalized coaching-consulting approach really worked well for me and I felt like I'm talking to a friend.
I'd recommend Lieu for independent advisory if you want your expectations to be exceeded.
Paul Yung, CEO at PM International Malaysia
Biz owner (Fitline Malaysia), Malaysia's Top 100 Most Influential Young Entrepreneur 2017
The entire course of CF Lieu's advisory sessions had been a quantum leap for me in having much higher clarity on my financial standings. I can now focus on the matters that truly move the needle and actions which are really aligned to my financial goals.
With clarity, I feel more confident in how much I can spend, how much I can leverage safely still…while still keeping the end goals in mind instead of keep running in circles.
Equipped with higher confidence going forward, I now have more conviction to commit & execute the strategies you recommended. The roadmapping process has revealed to me that I can still have a sustainable retirement portfolio in place 40-years from now without compromising current lifestyle.
I like the fact that CF Lieu is truly relatable as an adviser – you didn't use any alienating jargons or complex explanations. Yet, you still able to get your point across in a practical & deft manner.
The Exploration and Reflection coaching process was another thing I appreciate much. Never once did I feel cornered throughout our engagement process. In more ways than one, Lieu helped me discovered and surfaced the answers to a web of inter-related questions I had ~ answers which I probably already have within myself but weren't obvious before.
Ms Azian Ahmad (Kuala Lumpur)
Biz owner & former regional Head of Human Resource Operations , Shell Business Operations
2. Wealth Vantage Advisory Sdn Bhd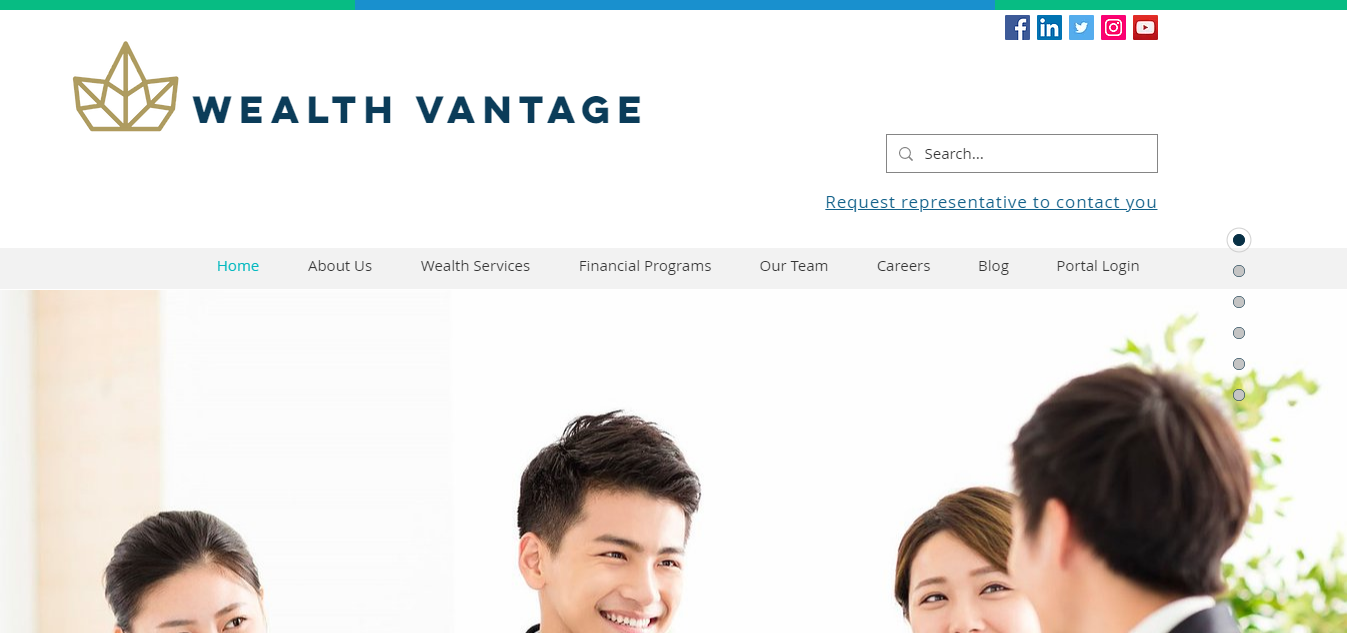 Wealth Vantage Advisory (WVA) is the firm of choice by providing holistic financial solutions for individuals, families and companies. WVA leads the change in transforming the financial services industry leveraging on technology and assisting clients to achieve financial goals. WVA advisors believe in helping improve financial literacy among Malaysians and have been featured on various publications and media including on TV3, NTV7, Astro, BFM, The Edge, The Star and Berita Harian.
Highlights
Top 5 independent financial advisory firm providing holistic fee-based comprehensive financial planning
Leader in Islamic financial planning for clients wanting halal Shariah-compliant financial services
30+ experienced licensed financial planners and operational support team members providing service excellence
Customer Reviews
Here's a review from Wealth Vantage Advisory Sdn Bhd's clients:
"What happens when a cocky DIY investor (me) gets advice from a licensed financial planner? But maybe this independent streak of mine; believing I can learn anything from the internet is sometimes a weakness. Actually, it's kinda arrogant. And if there's one thing I've learned about growing older, it's you don't have much time to DIY anymore. Oftentimes, the smart thing to do is work with an expert, a professional.
When I heard about everything we were gonna cover, I was pumped. I was keen to finally understand what a pro financial planner thought about my money situation, and what my blind spots were. Plus what would they say about my investments in Bitcoin?! What I love about the process is you always have a chance to ask questions and discuss concerns. Your financial planner isn't a dictator who forces you to do things with your money. Instead, it's very consultative. 
If you're also interested in getting professional money advice, go get a consultation session with a licensed financial planner from WVA."
– Aaron Tang, Founder of Mr Stingy
"Terbaik, baru selesai sesi tazkirah dengan financial planner. Sekarang dah tahu status kewangan semasa dan apa yang perlu dibuat untuk perbaiki kekurangan. Siapa berminat nak dapatkan khidmat perancang kewangan yang bertauliah, boleh daftar!
All this while I have been helping those who are in need. Now only I get the advice from licensed financial planners. Now that I know how much of a shortfall there really is. Have to keep on hustling and make plans to retire early. Thanks to my financial planner for this wonderful journey."
–
Eza Ezamie, CEO of Smart Investor Malaysia
3.  Excellentte Consultancy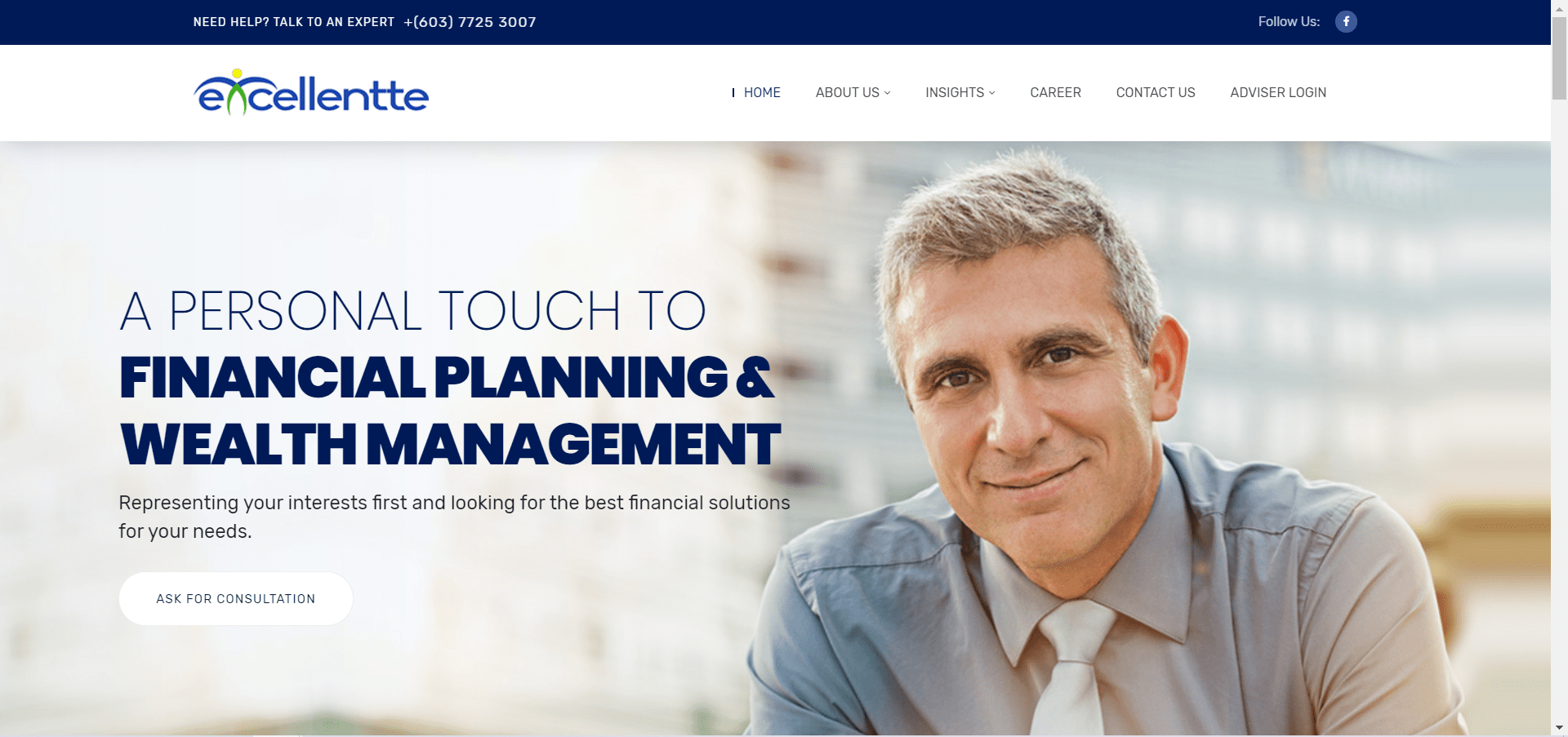 BEST FOR 
A full-service financial advisor
SERVICES
Corporate solutions Personal insurance Investments Wills and trusts Foundations
WEBSITE
Excellentte Consultancy Facebook
ADDRESS
No. A-02-05, Neo Damansara, Jalan PJU 8/1 Damansara Perdana, 47820 Petaling Jaya, Selangor Darul Ehsan
CONTACT DETAILS
0163140007 |

[email protected]

OPERATING HOURS
Monday to Friday: 9:00 AM to 6:00 PM
Just as their name implies, Excellentte Consultancy is one of the best financial advisors in Malaysia. They look for the best financial solutions based on their clients' individual needs. You'll be able to sit back and relax with their help! That's since you'll know that skilled and knowledgeable experts are handling your investments, savings, retirement provisions, and more.
Highlights
Wide range of financial products
Compliance with Bank Negara and Securities Commission Malaysia regulations and guidelines
A long list of reliable business partners
Customer Reviews
We aren't the only ones who see the parallelism between their company's name and performance. A glowing comment on Google Reviews is as follows:
"As the name suggests Excellent, Experienced and Empowering."
-Paul See Another review can be seen on their website:
"I have found my Financial Adviser, Larry to be responsible, friendly and always makes effort to keep in touch with me every now and then. The conversations we have are always pleasant and educational. I find that I am actually able to learn from him about different aspects of financial planning, drawing on his extensive experience in the Financial Services industry."
-Faidhi Fahmi
4.  Harveston Wealth Management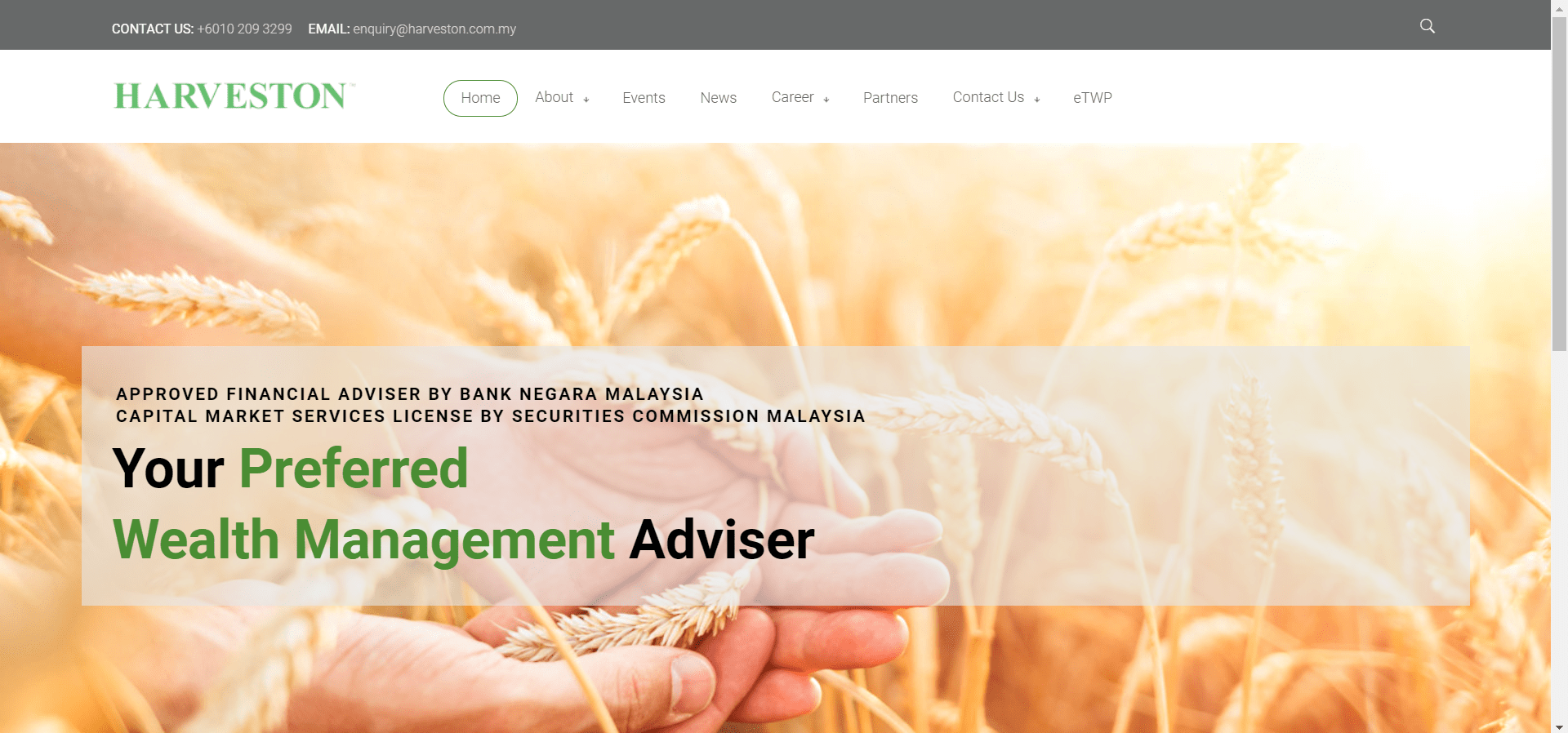 BEST FOR 
Comprehensive financial solutions
SERVICES
Personal and family wealth management services Corporate wealth management services
WEBSITE
Harveston Wealth Management Facebook
ADDRESS
D-9-02, Block D, Oasis Square, No. 2, Jalan PJU 1A/7A, 47301 Ara Damansara, Selangor
CONTACT DETAILS
+60 10-209 3299 |

[email protected]

OPERATING HOURS
Monday to Friday: 9:00 AM to 6: 00PM
Drawing up an effective plan to meet your financial objectives is no easy task. Worry not, because Harveston Wealth Management can help you. They are some of the most reliable financial advisors in Malaysia. They make sure that you make sound decisions when it comes to your money by providing top-notch asset managers for all your needs. You can count on them to set up an orderly estate for you by implementing tax planning or creating a successful investment plan. They can take on a large number of other tasks besides those too!
Highlights
Virtual financial advisory services
Skilled and understanding advisors
Customized and integrated financial solutions
Customer Reviews
Over the years, Harveston Wealth Management has served various clients in Malaysia. Tango Chong gave them a five-star review on Google, as a result, and many of their clients speak positively of them even now.
5. FA Advisory Sdn Bhd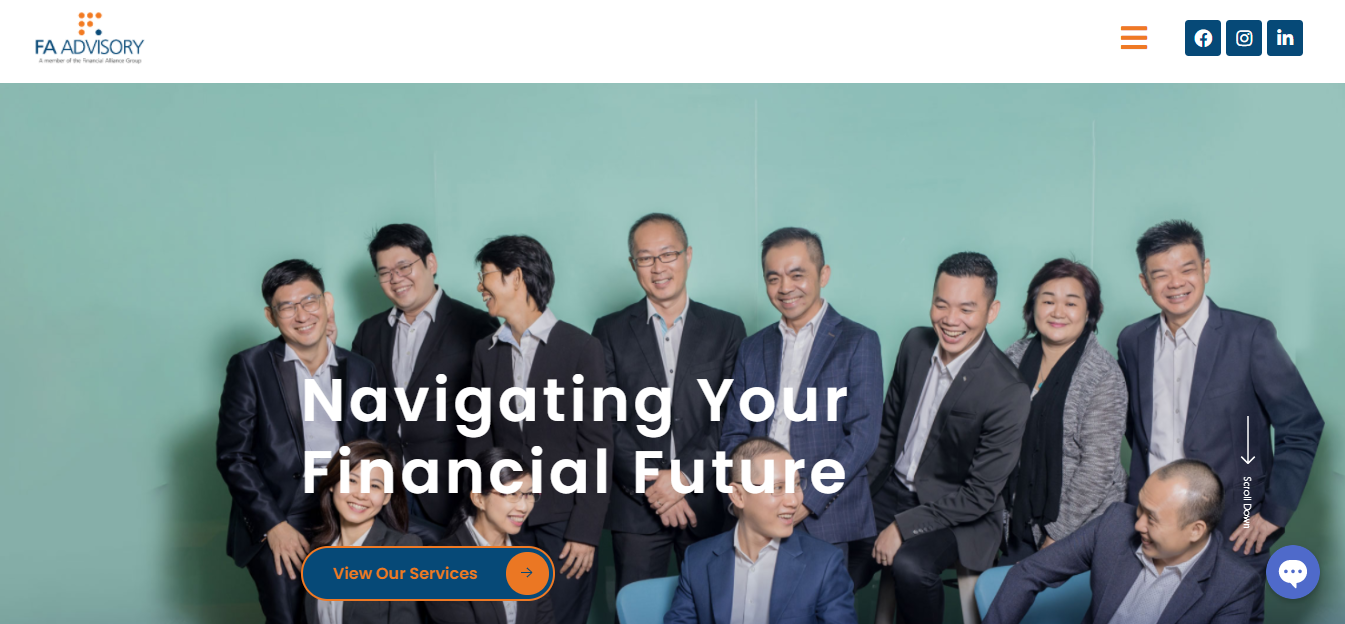 | | |
| --- | --- |
| BEST FOR  | Financial Planning |
| SERVICES | https://faadvisory.my/services-solution/ |
| WEBSITE | https://faadvisory.my/ |
| ADDRESS | FA Advisory Sdn Bhd Suite 29-6, Level 29, Menara 1 Mont' Kiara, 1 Jalan Kiara, Mont' Kiara, 50480 Kuala Lumpur, Malaysia. |
| CONTACT DETAILS | Tel : 03-6211 4011 Fax : 03-6211 4031 |
| OPERATING HOURS | Monday – Friday 8:30am – 5:30pm |
With FA Advisory you will be provided with the most comprehensive and impartial financial advice that is also custom-tailored to your interests and needs. Their main goal is to our goal to empower Malaysians to live financially secure lives, plan their retirement meaningfully, and manage their wealth properly. Compared to other companies, they work in close partnership with leading insurance companies, investment houses, and platforms. Their innovative use of scalable proprietary automated tools enables the firm to serve the best financial products for their lovely clients. Thus, resulting in more effective and efficient financial planning and processing
Highlights
Independent impartial advice
Comprehensive services and solutions
Client-centric approach
Customer Reviews
Here's what people are saying about them:
"Mr. Terrence Liew has been a trusted advisor for several years now, during which time my investment portfolio under his advice was enjoyed steady growth. He is knowledgeable and always treating clients as good friends. I would recommend Terrence without hesitation to anyone who needs seeking informed guidance for financial planning" – Dewi Masdia
"Our family engaged Stanley since the year 2010 to solve the headache estate planning issue. Stanley demonstrates high competence and professionalism in all aspects of the financial planning process and risk assessment. He is knowledgeable, high efficient, trustworthy, and independent. He is tested and totally trusted as my advisor" – Mejon Bin Majambar
6. PFA Asia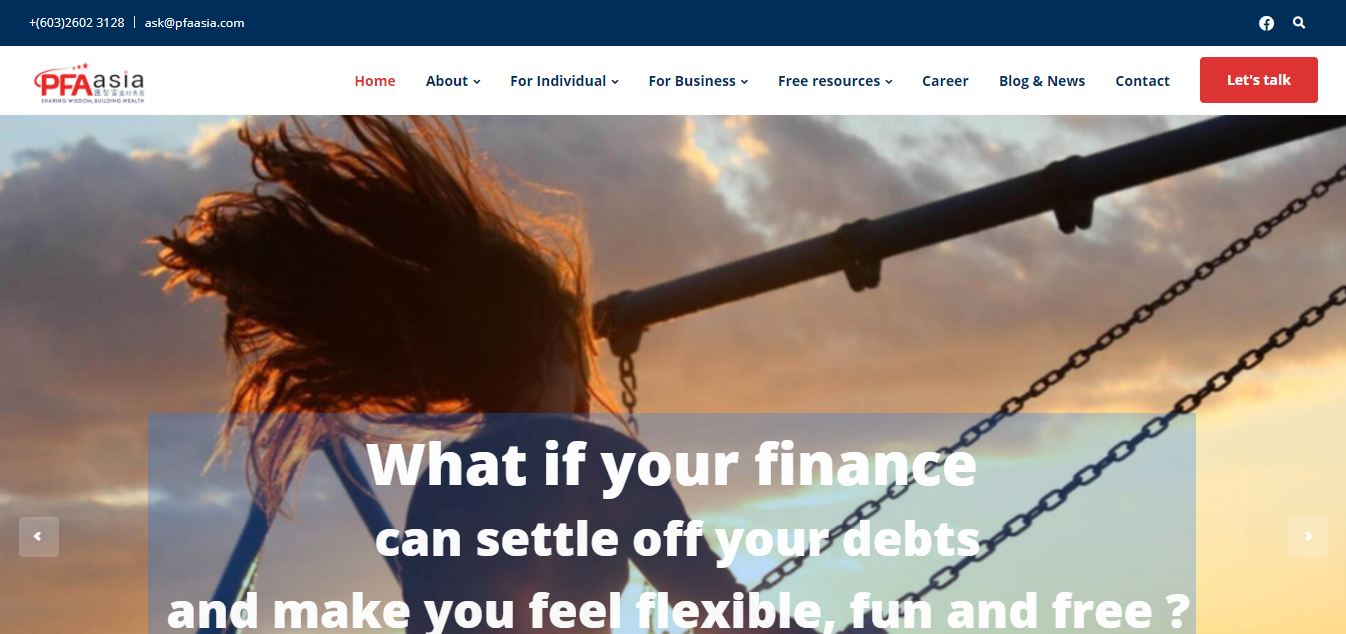 BEST FOR 
Expert Advice on Financial Matters and Financial Services
SERVICES
https://pfaasia.com/
WEBSITE
https://pfaasia.com/
ADDRESS
Suite 29.09, Level 29, Capsquare Tower, 10 Jalan Munshi Abdullah 50100 Kuala Lumpur
CONTACT DETAILS
Phone: 6(03) 2603 3128 Email:

[email protected]

OPERATING HOURS
Monday – Friday: 9am – 6pm
PFA Asia stands for Prajna Financial Advisors Asia. "Prajna" is derived from an ancient Sanskrit word that means Wise, Intellect and Good Knowing advisors. The company offers boutique Financial Services to Business Owners, Professionals and Executives through W.I.S.E Wealth Matrix – a Wisdom Based Financial and Wealth Management model. Act as Financial Strategist that connects You to the Rich Network of Contacts, Expertise, Ideas and Resources for Solid, Speedy Realization of your Personal and Business dreams.
Highlights
Competent and qualified advisors with 21 years of median industry experience.
98% problem solving methodologies and skills with success
Offer FREE 60mins discovery session.
Customer Reviews
Here's a review from one of PFA Asia's clients:
"Had so much fun and get to learn a lot of knowledge about how the role of financial planner helps people to reduce their financial burden.✅"
Here's another one:
"Thanks for PFA Asia-WISE Monday Managenent System provide the training on Financial Planner. It's was really helpful in my business & for myself Planning . Very Good??"
7.  Advance Fin Advisory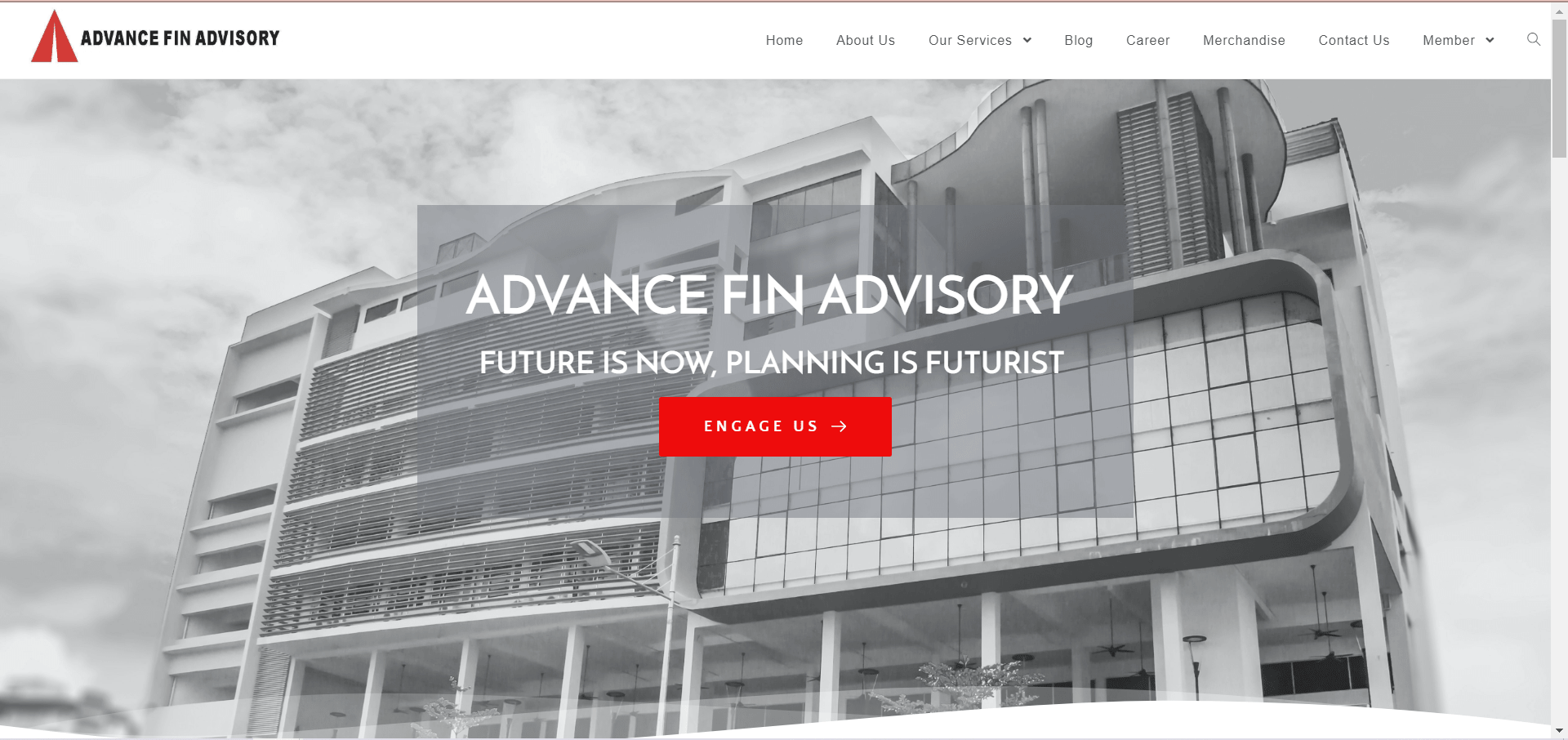 BEST FOR 
A thorough financial planner
SERVICES
Cash flow planning Insurance and takaful planning Investment planning Tax planning Retirement planning Education planning Estate planning Seminar room booking Claim service
WEBSITE
Advance Fin Advisory Facebook
ADDRESS
138-3-5, Anson Cube, Jalan Anson, 10400 Georgetown, Pulau Pinang
CONTACT DETAILS
+60 11-1646 1919 |

[email protected]

OPERATING HOURS
Monday to Friday: 9:00 AM to 5:00 PM
Trust that Advance Fin Advisory will research the best opportunities available for you and handle your investment decisions objectively. Their team is dedicated to serving individuals and small- to medium-sized businesses in need of professional financial advice. They listen to each of their clients attentively. This is to ensure that they are able to create a plan that meets your individual needs.
Highlights
Highly trained advisors
Various financial services
Customer Reviews
People have left them praises on Google, which shows that Advance Fin Advisory is one of the more popular and trusted financial advisors in Malaysia.
"A fun place to collaborate business that value win-win & innovative."
-Joshua Gan
8.  Blueprint Planning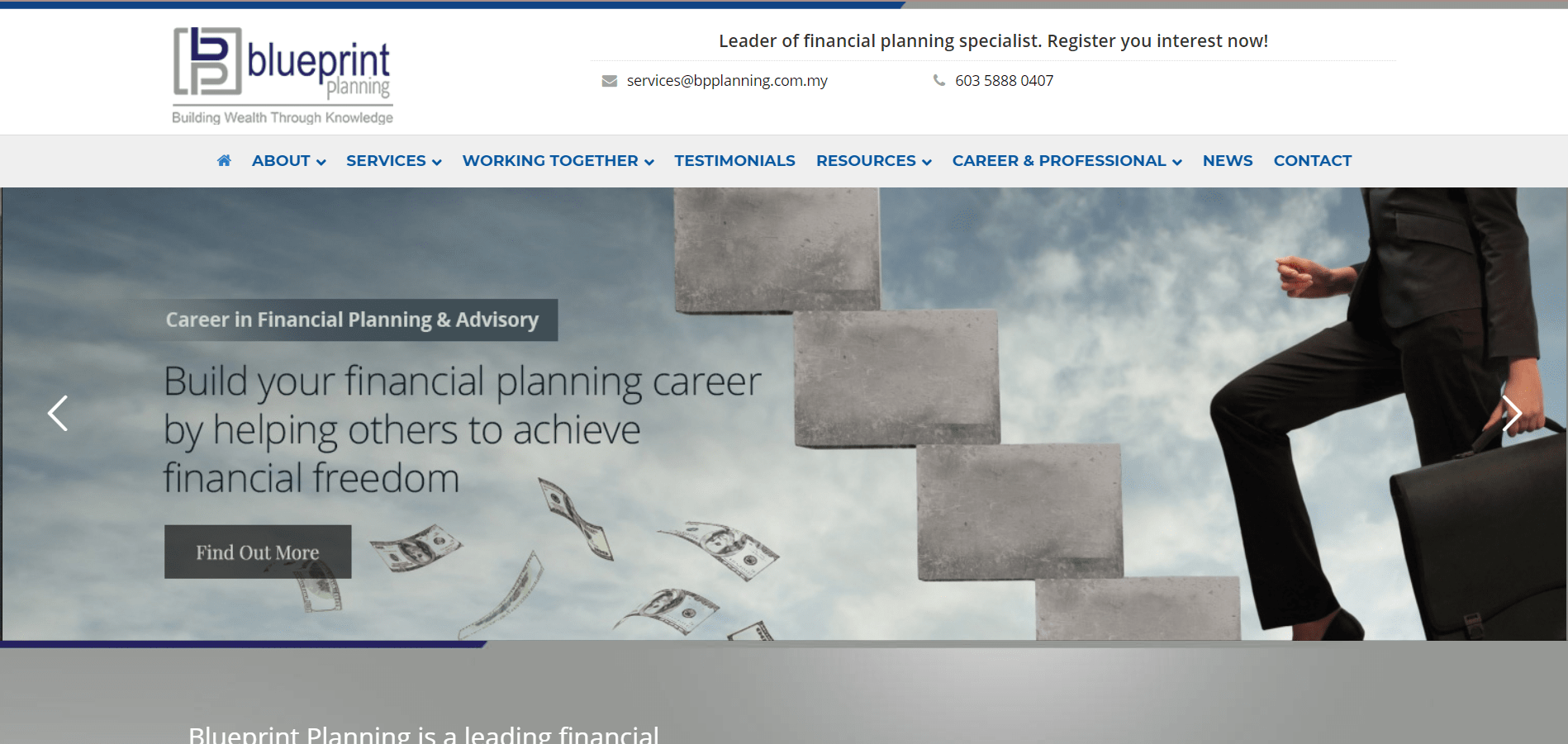 BEST FOR 
Integrated financial plans
SERVICES
Financial planning Product advisory Cash flow management Investment planning Estate planning Retirement planning Wealth protection Small business solutions Islamic financial planning International wealth management Family office
WEBSITE
Blueprint Planning Facebook Twitter LinkedIn
ADDRESS
Block 1-03-03, Pusat Perniagaan Temasya 8,  Jalan Doktor U1/67, 40150 Shah Alam
CONTACT DETAILS
+60 3-5888 0407 |

[email protected]

OPERATING HOURS
Monday to Friday: 8:30 AM to 6:00 PM
Blueprint Planning takes great pride in being one of the leading financial advisors in Malaysia. When you work with their experts for your financial plan, they will cover wealth accumulation, protection, and distribution. With them, you can have more time for yourself, and trust their team to handle everything financial for you.
Highlights
7-step quality advice process
International reach
High standards of professional training
Customer Reviews
There is no doubt that Blueprint Planning has your best interests in mind. The rave reviews on Google show just how much they care for their clients:
"A financial planning firm that puts the clients' needs first. No product pushing."
-Farah Ross
"Award winning financial planning company in Malaysia."
– K. R. Raju
9.  VKA Wealth Planners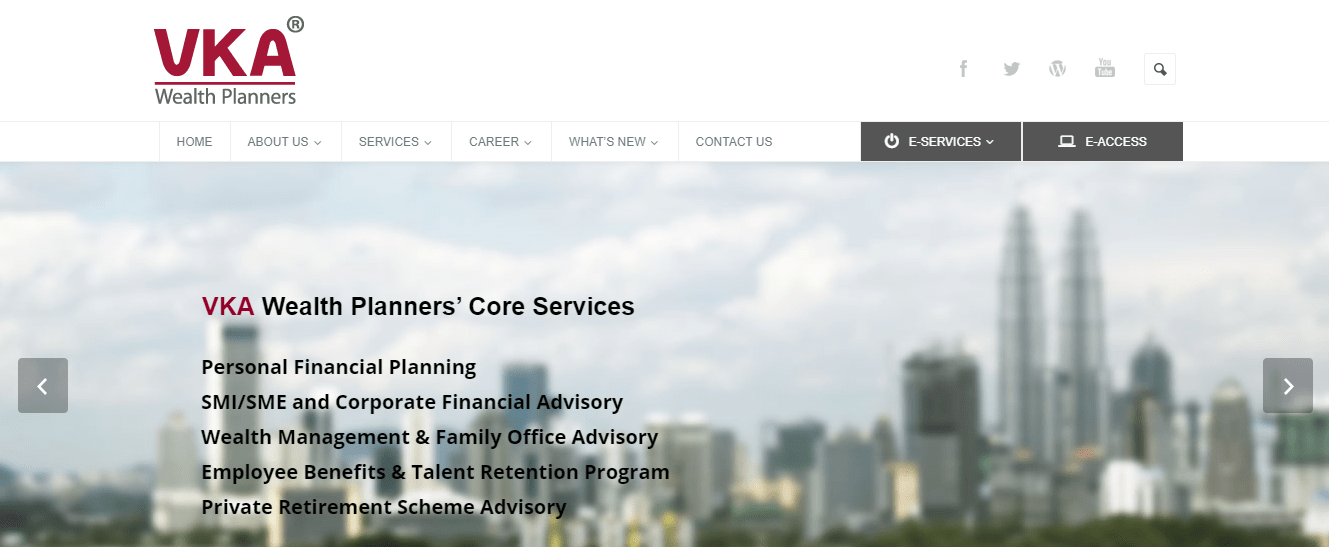 BEST FOR 
Advisors with keen attention to detail
SERVICES
Personal financial planning Corporate advisory Wealth management advisory Offshore investment Corporate private retirement scheme advisory Employee benefit programs and general insurance
WEBSITE
VKA Wealth Planners Facebook
ADDRESS
E-7-27, IOI Boulevard, Jalan Kenari 5, Bandar Puchong Jaya, 47170 Puchong, Selangor Darul Ehsan
CONTACT DETAILS
+60 3-8071 1661 |

[email protected]

OPERATING HOURS
Tuesday to Friday: 9:00 AM to 5:00 PM
Having a professional back and review your financial decisions is crucial if you want to avoid any financial mistakes. Fortunately, VKA Wealth Planners is available, and it's one of the most reputable financial advisors in Malaysia. Their team is dedicated to helping you achieve your short-term and long-term financial goals. Their experience speaks for itself too when it comes to why they're part of this list.
Highlights
17 years in business
Has four entities that help you reach your financial goals
Various strategic partners
Customer Reviews
Various people have noted the expertise and amiability of their advisors. A reviewer gave them this review on Google:
"Planner is very friendly and provide good services"
-Lim Von Shien
10. Capspring Temasik Financial Group Sdn Bhd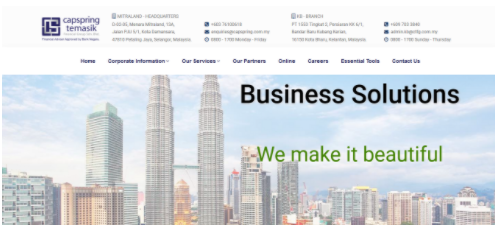 BEST FOR 

Financial advisory

SERVICES

Personal Financial Advisory, Islamic Financial Advisory, Corporate Financial Advisory, Private Wealth Advisory, Estate Planning Advisory

WEBSITE
http://www.capspring.com.my/en/
ADDRESS

Menara Mitraland D-02-05, 13A, Jalan PJU 5/1, Kota Damansara, 47810 Petaling Jaya, Selangor.

CONTACT DETAILS

[email protected]

| +603 7610 0618, +609 703 3840

OPERATING HOURS

Monday – Friday: 8:00 am – 5:00 pm
Established in 2013, Capspring Temasik Financial Group is a financial advisory firm that offers a variety of services for clients.
With more than 15 years of practical experience on business and personal marketing, they assist clients in pinpointing exactly what they need to achieve their financial goals. Capspring also has a team of industry partners that can aid in giving the best there is to offer to cater to client needs.
Highlights
Multiple choices for clients

Experienced advisers

Ensured client contro
11.  Absolute Financial Solutions Ltd.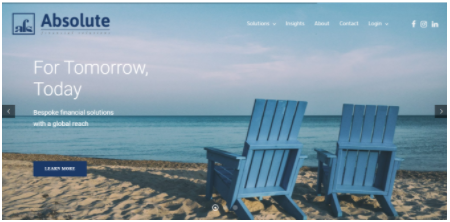 Absolute Financial Solutions is an experienced wealth management company. They offer personalized bespoke services that take into account all your individual needs. 
Their team of advisers are equipped with experience and expertise that guarantee the quality of service you deserve.
Highlights
Holistic and highly personalised approach

Globally located

Honest fees
12. Demax Lifebiz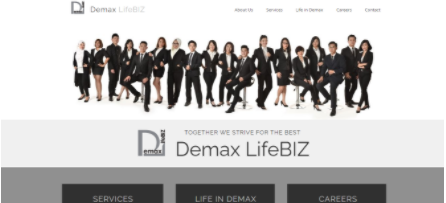 Demax LifeBIZ has been around since 2011. They offer notable financial services that focus on providing personal, family and business financial planning. 
Their clients are their top priority. Hence, their commitment to providing the right financial solutions that are geared towards a financially secured future.
Highlights
Partnership approach

Customized risk transfer strategies.

Reliable partner
13. Great CSA Management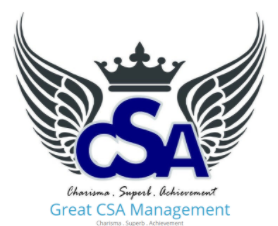 BEST FOR 
Financial Advisory & Management
SERVICES
Personal to Corporate advisory on Insurance, Investments, Wills and Trusts, Foundations
WEBSITE
http://www.greatcsa.com/
ADDRESS

A-3-11, Merchant Square @ Tropicana, Jalan Tropicana Selatan 1, PJU 3, 47410 Petaling Jaya, Selangor, Malaysia

CONTACT DETAILS

Phone : (603) 7883 0925

Email :

[email protected]

OPERATING HOURS

Monday-Friday: 08:30am – 5:30pm
Great CSA Management consists of a young team of financial professionals who advise and help individuals, famiily, and corporate clients as they seek the best suited financial products on risk planning, wealth planning, estate planning, banking and finance, accounting and tax, investment planning, and life planning.
From helping you find the best financial products to having to guide you through estate planning management, they have you covered.
Highlights
Client-centered

Comprehensive advice

Advanced technology
Customer Reviews
Here's a review from one of Great CSA Management's clients:
"The level of service and professionalism we've received from CSA is unparalleled. The personal attention you get from them is second to none. We've purchased several products from them over the years and we always felt confident that we were making a wise investment. Admittedly, we don't know much about risk planning or investments, but CSA always taken the time to educate us and inform us about our various options. You can take heart in the fact that they isn't just trying to sell you something, they legitimately cares about their clients and their well-being. We have learned that we can depend on them. You can't place a high enough value on that trust.
"CSA proves to be one of the top financial services company with excellent service that the leadership and the team have shown to me and my company. They provide sincere, honest advise, and always suggest and offer the most suitable plan according to my each and individual needs. They extend their service by comparing many different plans and offered the best advise for us to make our decision. The service that they rendered to me and my company allowed me to have great confidence in purchasing or investing in the most secure, suitable and with the right protection for me and my staff. All the best CSA and am sure all of you will strive to provide even better service in the future."
14. Infinity Financial Solutions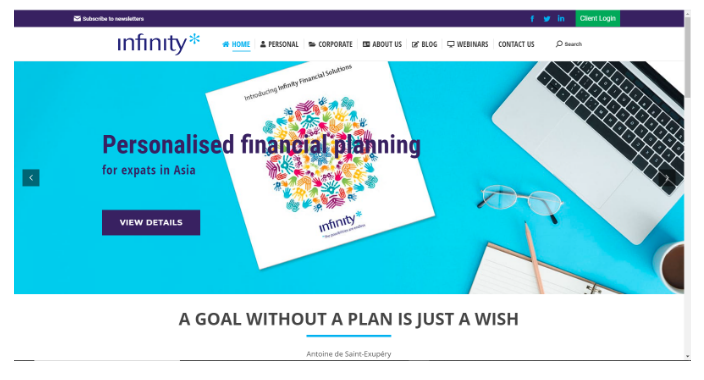 BEST FOR 
Financial planning for individuals or corporate
SERVICES
https://www.infinitysolutions.com/personal-solutions/
WEBSITE
https://www.infinitysolutions.com/
ADDRESS
S08A0, 8th Floor, South Block, Wisma Golden Eagle Realty, 142A Jalan Ampang, Kuala Lumpur 50450, Malaysia. 5/F Suncity Building #255, Street 51, Corner Street 370, Phnom Penh, Cambodia Unit901, 9th Floor, Coalimex Building, 29-31 Dinh Bo Linh Street, Ward 24, Binh Thanh District, Ho Chi Minh City, Vietnam Suite 2401, Jing'An China Tower, Beijing West Road 1701, Shanghai, 200040, China
CONTACT DETAILS

[email protected]

+603 2164 6585 +603 2164 7081
OPERATING HOURS
Monday – Friday: 8:30am–5:30pm Weekends: Closed
Infinity Financial Solutions believes that financial planning is important in making our lives better. With tailored financial planning for you – may it be individual or corporate, they ensure to protect and secure your wealth for your future. Investment management, regular savings, life and medical insurance, retirements and pensions and estate planning are only few of the consulting services they could offer for their clients. Furthemore, they are an independent company, so you could be assured that their advice will be impartial and biased only to your success.
Highlights
Independent Company
Unbiased advices just for you
Personalized planning
Wide array of consultation services for your specific needs
Customer Reviews
Here's a review from one of Infinity Financial Solutions's clients:
"Trevor has been a great help in getting my financial investments back on track. After getting some terrible advice and service from a competing firm, Infinity has helped me to re-balance my investment portfolio, as well as consolidate my insurance requirements against better premiums. Service has always been outstanding. Highly recommended."
Here's another one:
"My wife and I started working with Carl while we were expats living in Thailand. He helped enormously with our investment and pension planning. Although we no longer live in Asia, Carl still keeps us updated on a regular basis. I would recommend Carl to all expats who need advice on their investments and savings. He is not a typical pushy financial adviser, is easy to talk to, keeps appointments and is entirely professional."
15. Nexus Capital Malaysia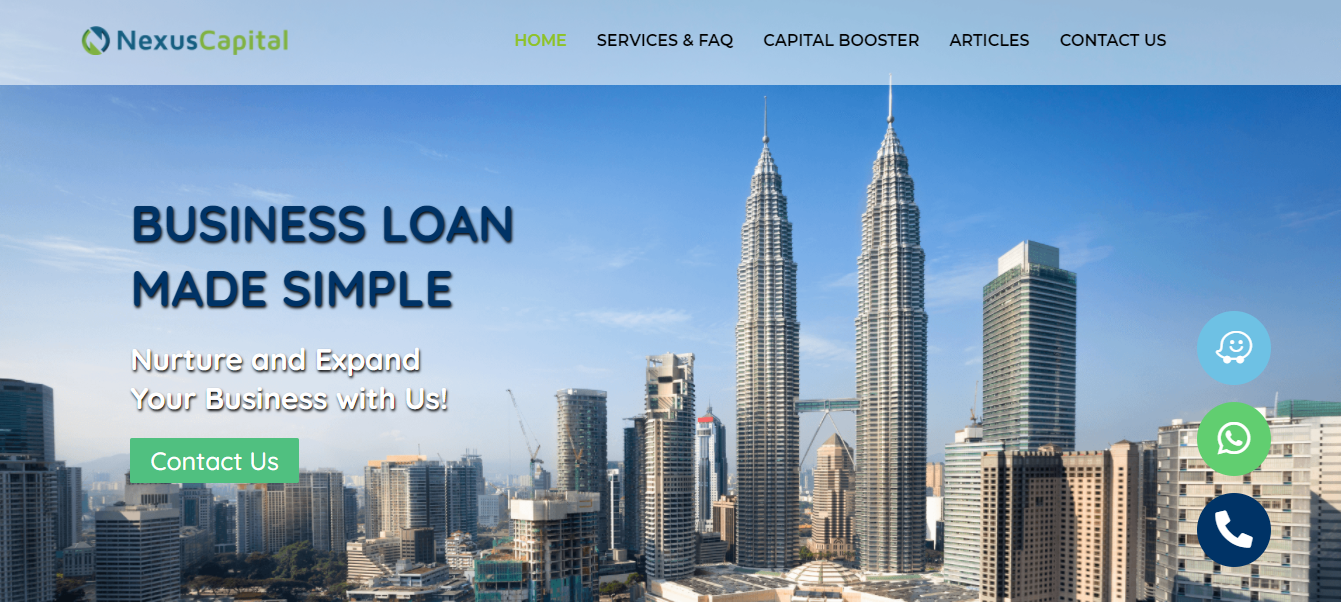 With an innovative financing ecosystem, Nexus Capital helps SMEs owner by nurturing and expanding their financing capabilities and working capital. Their experienced team has helped over 1200 clients witth extremely high success rates in securing financing facilities.
Highlights
Provide thorough financial analysis, prepare customized credit report and structure workable solutions
Connecting business owners to the right financial platform
Free consultation
Customer Reviews
Here's a review from one of Nexus Capital's clients:
"During MCO, we have been heavily affected by COVID-19 due to lack of income and most of the projects were on hold for several months. Fortunately, Nexus Capital has provided us with the best service and collaboration to achieve the working capital we needed. Through their analysis and commitment to help, I am proud to say they have helped broaden on alternative financing and sustaining my business."
16. Globaleye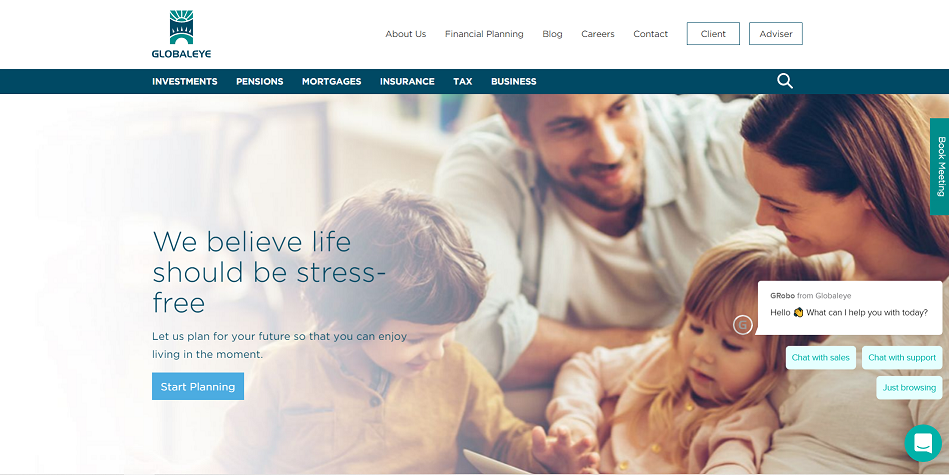 Your global opportunities: Choosing the right offshore investment opportunities needn't be complicated. Think of Globaleye as a user-friendly platform that connects you with a comprehensive range of secure investments, funds and managed portfolio options, via a team of highly accredited financial experts, all of whom have the FA's seal of approval. Together with their eminent global partnerships, they bring you the tools, knowledge and research analysis to help you capitalise on global trading and investment opportunities. Whether you're an expat starting out on the road to investing, or a high net worth individual, their specialist advisers will help you to set out your objectives, build a bespoke plan that suits your circumstances and aspirations, and help you understand the best ways to save & invest.
Highlights
Investments and insurance
Your needs and preferences are always put first
Customer Reviews
Here's what people are saying about them:
"PFAs in Asia Pac tend to be a mixed bag, with many content to hunt fresh funds and leave their existing clients to essentially be managed according to some general instructions by their head office. Neil on the other hand, took an active role in finding out what my appetite was and always kept me updated on opportunities and risks. I'm more than happy with his work ethic, and strongly recommend him as a financial adviser''
''I met Neil a few years ago, after a streak of some other financial advisers, whom I was really not impressed with. Neil stepped in into my financial life politely and showed competence and knowledge since our very first meeting. More than that he showed me kindness and offered guidance to make me understand what the best strategy would be for my financial needs and why. He never treated me like 'just another client', he always treated me as a human being.''
More customer reviews can be viewed at:
https://www.linkedin.com/in/neillewisconsultant/
17. MDG Consultancy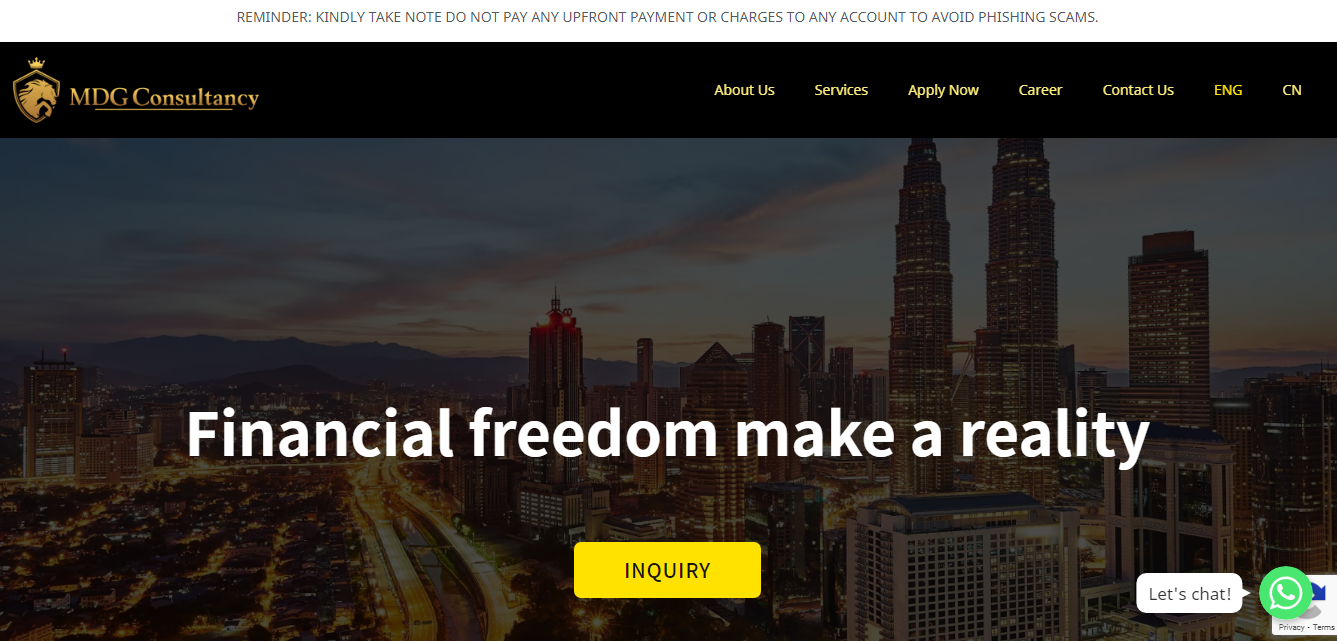 MDG Consultancy is a subsidiary company that is owned and is under the MDG Capital Holdings Sdn Bhd which has the reputation to be one of the most trusted companies in the industry. Furthermore, they have also been delivering services for over 10 years in which they have experience in banking finance services and the like. If you would like to explore on options and programs that will help educate yourself in ideals of financial freedom – this company has various prgrams just for you such as  the Business Loan & Debt Management Program. They are also driven to provide you and each of their clients faster and easier approvals when it comes to bank loan applications as their primary goal in order for them to garner enough credibility in their services to be recognized internationally as a leading authority of financial advisory. Furthermore, if you are looking for a career when it comes to telemarketing sales and into being a finacial advisor – the company is also hiring with a good set of benefits and allowances. We recommend this company for you due to their highly transparent and trustworthy services in which they are highly commended and appraised by their past clients.
Highlights
Transparent and trustworthy services
Provides excellent packages for each solution
Has programs for financial freedom
Customer Reviews
Here are some reviews from their clients:
"Fast approval, good service, feeling warm giving useful advice to me, thanks Ms. Peipei."
"Thanks for assist to get the loan from bank approval!! Satisfied with this company cos them is no any hidden charges."
18. Redvest Wealth & Asset Management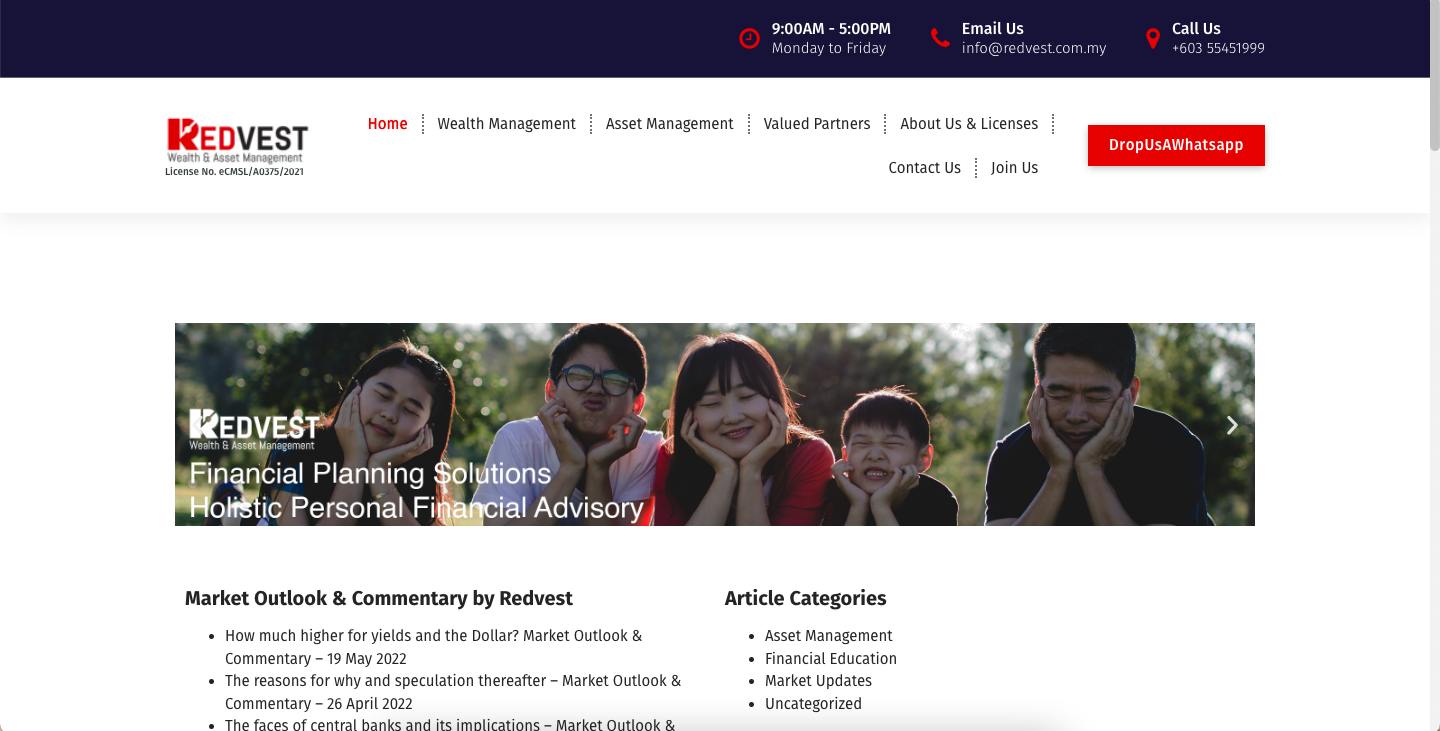 | | |
| --- | --- |
| BEST FOR  | Wealth and Asset Management |
| SERVICES | Wealth Management, Asset Management |
| WEBSITE | https://redvest.com.my/wp/ |
| ADDRESS | 29A, Jalan Pelabur B 23/B, Seksyen 23, 40300 Shah Alam, Selangor |
| CONTACT DETAILS | +603-5545 1999 [email protected] |
| OPERATING HOURS | Monday to Friday: 9:00 AM to 5:00 PM |
Redvest can give you the best of both worlds when it comes to financial advising, and we like this about them. This is because they're both an independent wealth management company and an asset management firm, which makes them different from others. We think it's great that they cater to mass affluent, high net-worth individuals, and corporations from all walks of life as well. When it comes to wealth management, they offer Financial Planning Solutions, Unit Trust & Private Retirement Scheme Advisory, Retirement & Lifestyle Planning or Management, and Children Higher Education Fund Planning or Management. For asset management, they can help clients with Comprehensive & Tailored-made Discretionary Investment Services & Solutions, as well as Private Managed Accounts. We also really like how potential clients may ask more about these services through their website, which offers a very user-friendly interface. However, their rates can be a bit more expensive compared to other financial firms. But other than that, we've only heard good things about them from their past clients, so we highly recommend them.
Highlights
Wealth management and asset management firm
Caters to various types of clients
Allows individuals to inquire on their website
Customer Reviews
Here's a review from a past client:
"I really had a good experience and would recommend others to engage with a licensed financial planner. Redvest's licensed financial planner helped me to understand better my financial standing and provide solutions and strategies to improve and sustain my financial lifestyle".
"

Attentive professionals who were able to provide me with what I needed and more. Highly recommended!"
After you've worked with one of the financial advisors in Malaysia that we've listed, leave your comments down below and let us know how it went. We look forward to hearing from you! But wait — don't stop there either! Accurate financial decisions come hand in hand with reliable accounting software, after all. Browse through our list of the
best accounting software in Malaysia
to see which one fits your needs best, so you can take control of your accounting too!