7 Providers for the Best Disinfection Services in Malaysia
Featured Image Source: JESHOOTS.COM via Unsplash
Everyday, you meet a huge number of people whether at home or in the spaces where you work. As much as you try to maintain cleanliness, you can't really be sure if you are protected from harmful bacteria beyond surface level. This calls for the best disinfection services in Malaysia.
Fortunately, the pros can help. To keep you, your family, and your employees away from diseases, these firms below can help you thoroughly disinfect your spaces.
1. Chamberlain Cleaning Services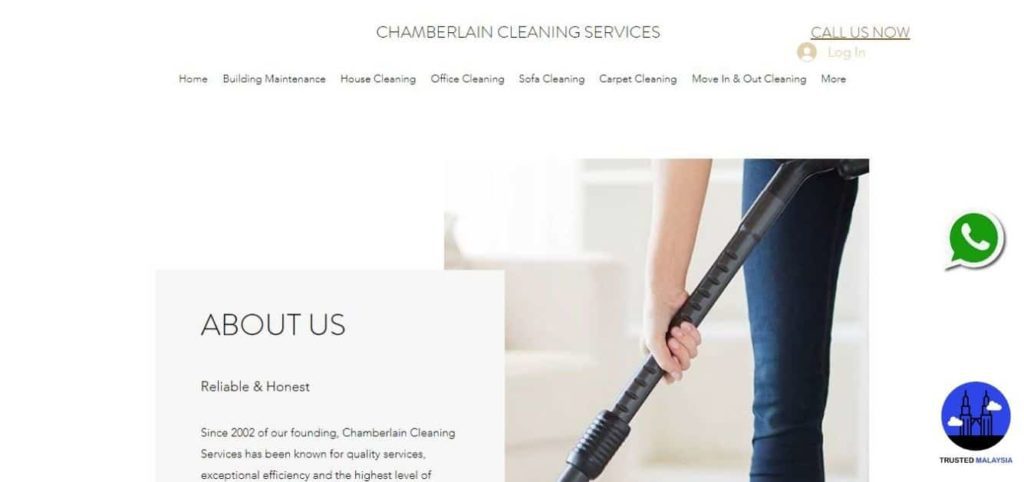 Chamberlain Cleaning Services offers a comprehensive range of cleaning services in the Klang Valley Area.
Besides housekeeping and building cleaning, they can also spruce up home items such as your curtains, carpets, and sofa. Chamberlain Cleaning Services also sanitises homestays in preparation for new guests.
This provider for the best disinfection services in Malaysia is probably the least likely to turn down your cleaning project. They also offer cleaning before moving in or out of a home as well as the tedious post-renovation cleaning.
Moreover, their best disinfection services in Malaysia also include customised contract cleaning for any type of space to make sure your home, office, business, or facility is always in tip-top shape.
Highlights
Cleans any type of space
Offers curtain, carpet, and sofa cleaning
Moving out/in cleaning
Post-renovation cleaning
Customised contract cleaning
Customer Reviews
Sam, a client of Chamberlain Cleaning Services, reviewed:
"I've been using cleaning services for a few weeks now and I have to say they have been great.
They always communicate with you promptly especially if there is any changes and Toria our cleaner has been wonderful. No task is a chore. Let them take the chore our your cleaning needs."
2.  ServisHero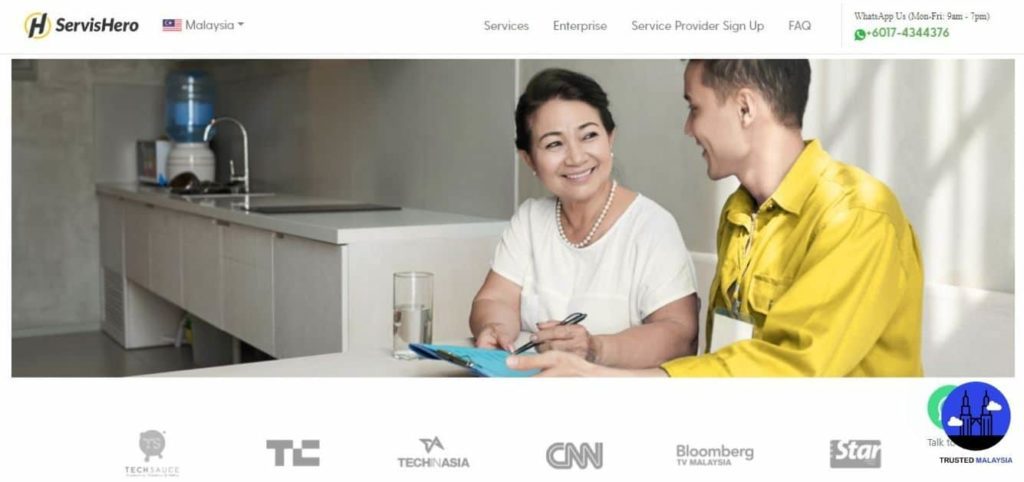 ServisHero offers a variety of disinfection solutions to suit various needs.
They have the basic home disinfection option, which mainly involves sanitising surfaces such as countertops, doorknobs, and other "high-touch" surfaces.
For a more thorough disinfection, they also have a professional home, office and location disinfection services. Here, specialists apply professional-grade treatments to provide protection of up to 3 months.
This provider for the best disinfection services in Malaysia can also provide a treatment report to commercial buildings, offices, and facilities upon request to certify that the space is suitable for living or working.
Highlights
Basic home disinfection
Professional home, office and location disinfection
Protection up to 3 months
Treatment report available upon request.
3.  Steam & Sanitize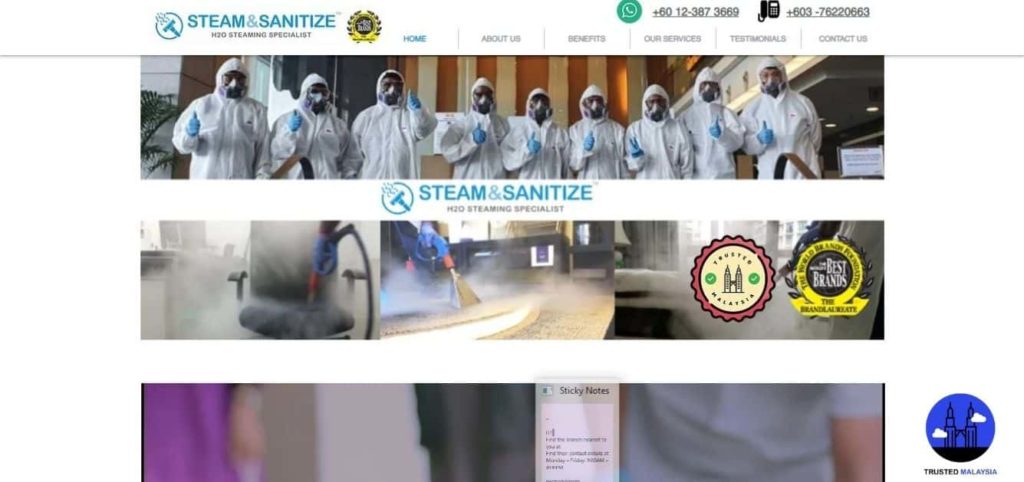 Steam & Sanitize offers non-toxic disinfection services, specifically disinfectant misting and steam cleaning.
Disinfectant misting is an instant yet long-lasting solution that does not make use of harmful chemicals. It is safe for pets, children, and even adults who are allergic to chemical misting.
Plus, it is non-corrosive, so your furniture and other items are guaranteed to be safe from damage.
Steam cleaning, on the other hand, simply uses water. However, it can take away dirt, stains, and germs in fibrous furniture as well as kills mold and bedbugs.
The best thing is that these best disinfection services in Malaysia are available for residential and office buildings, medical and education centres, factories and warehouses.
Highlights
Non-toxic disinfections services
Disinfectant misting
Steam cleaning
Residential and office buildings, medical and education centres, factories and warehouses
Customer Reviews
Little Beans Montessori, one of Steam & Sanitize's clients, said:
"Steam and Sanitize did a fantastic job keeping our centre clean and free from mites, bacteria, viruses, germs and dust. The whole place feels so fresh and clean! Thanks for the professional service.
I know the crew has gone the extra mile by steaming and sanitizing all the toys and every nook and cranny. Thanks so much!"
4.  Kamal & Kamal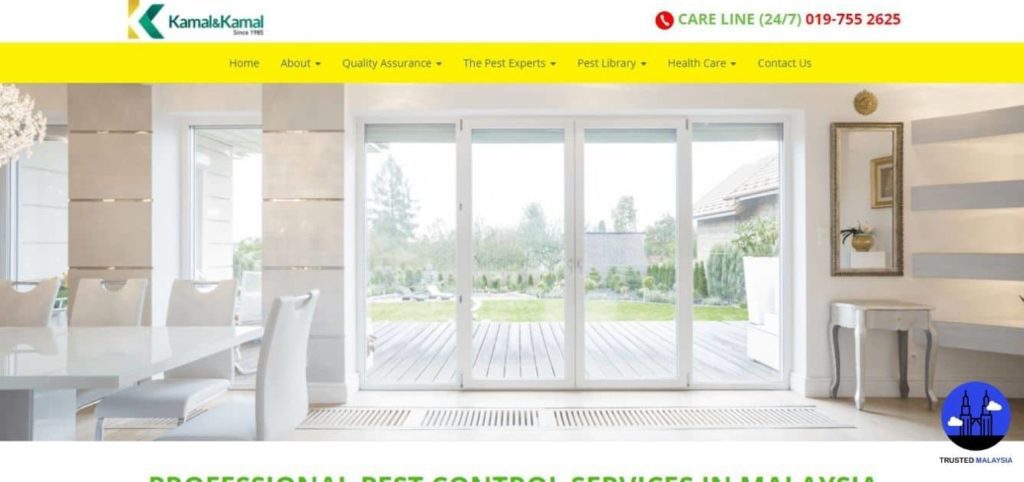 Experienced disinfection service provider Kamal & Kamal offers a unique 3-in-1 treatment package for residential and commercial spaces. Specifically, they do sanitizing, disinfection, and deodorization.
For the best disinfection services in Malaysia, they use a medical-grade disinfectant that provides guaranteed long-lasting protection.
Despite being effective, the disinfectant they apply is non-irritant, non-carcinogenic, and eco-friendly. It is also non-corrosive, so you're sure your furniture, appliances, and other electronics are safe during the process.
Kamal & Kamal does their best disinfection services in Malaysia after office hours or when you're not at home so you are not disrupted.
Highlights
Sanitization, disinfection, and deodorization
Medical-grade
Long-lasting protection
Non-irritant, non-carcinogenic, eco-friendly
Non-corrosive
Disinfection services after office hours or when you're away from home
5.  WonderKlean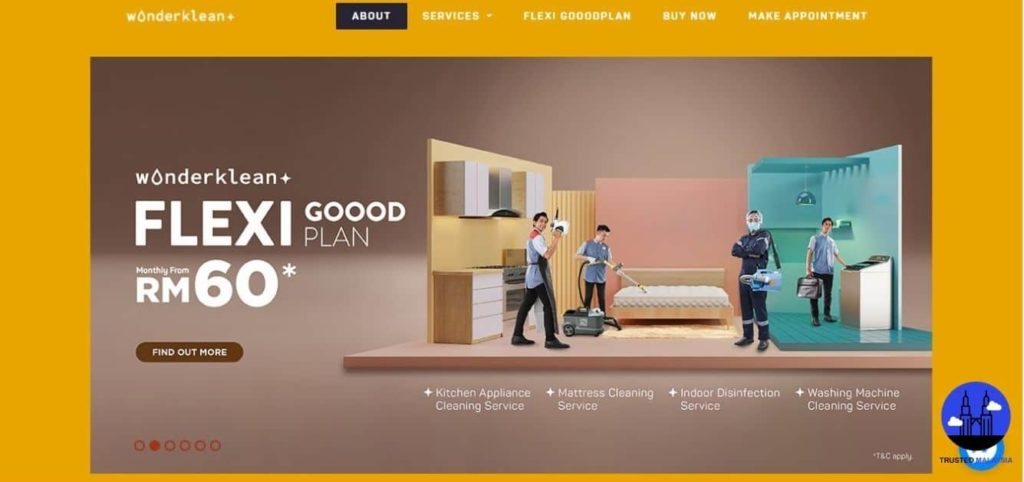 For homeowners who want their home to get a deep clean every once in a while, WonderKlean offers its FLEXI GOOODPLAN. With this, you can get your choice professional home care services at a fixed price 3 or 6 times a year.
Among the services they offer is indoor disinfection using a safe and odourless disinfectant that gets rid of bacteria and viruses. They can also help you ensure your family's health and food hygiene with their kitchen appliance cleaning service.
This provider for the best disinfection services in Malaysia also has a mattress cleaning service that effectively eliminates bed bugs, dust mites, and the like.
To keep your family safe from bacteria hiding in their clothes, they also offer washing machine cleaning available once a year per household.
Highlights
Residential
Custom cleaning plan 3 or 6 times a year
Indoor disinfection
Kitchen appliance cleaning
Mattress cleaning
Once a year washing machine cleaning
6.  Pro Disinfection Services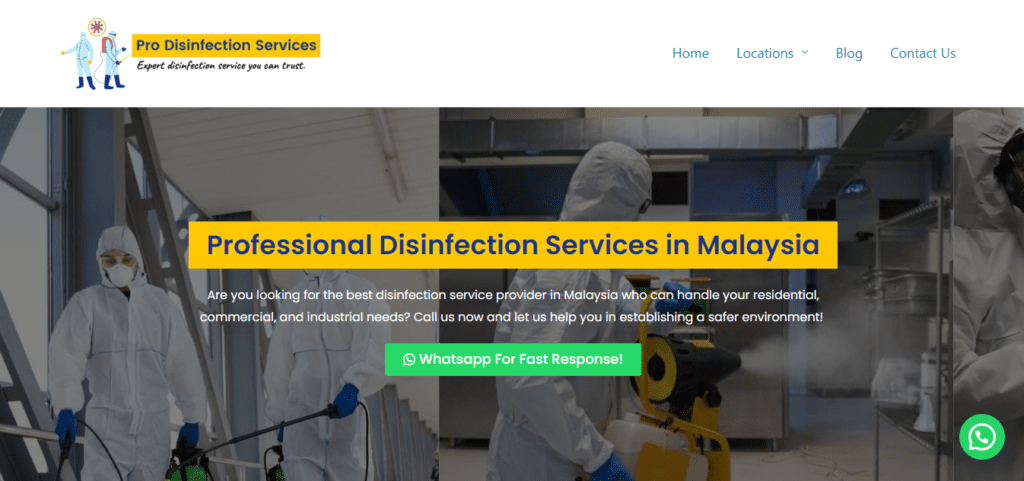 Cleaning surfaces with just soap and water is not enough to make it germ-free. Luckily for you, Pro Disinfection Services provides the best professional sanitizing and disinfecting services and they specialize in the provision of safe, effective and economical disinfection services to residential and commercial clients throughout Malaysia.
In comparison to other companies, all of their specialists have received hands-on training in hygienic practices and Malaysia Municipality's new protocols. What's great about them is they provide different types of disinfection services, these are Professional Disinfection Fogging, Disinfecting through Electrostatic Machine, and Disinfecting through Steam Machine.
No matter what size your area is, they can definitely handle it. Just let them know what your needs and requirements are and they will help you.
If you don't know what type of disinfection your place needs, you may easily contact them on their Whatsapp number and they will be more than glad to assist you.
Highlights
Were you able to find a provider for the best disinfection services in Malaysia in this article? Let us know in the comments.
In case you're also looking for pest control service providers in the country, you can also check out our list for those here.