7 Options for the Best Flower Delivery in Penang
Featured Image Source: Alisa Anton via Unsplash
Never miss a chance to send your loved ones gifts on special events — fortunately, the providers for the best flower delivery in Penang can help you out with that. Not only can they create a beautiful and special present, but also deliver it wherever you need it to be in Penang.
Don't know any good shops that offer delivery services? This list below can help you out.
1. BloomThis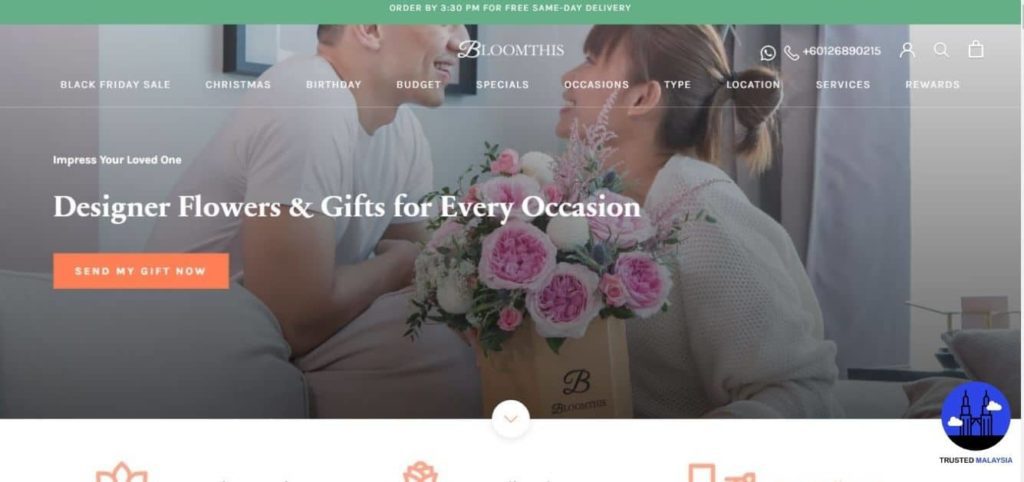 For classy flower arrangements and gifts that will wow any recipient, BloomThis is the company with the best flower delivery in Penang.
Their floral creations are arranged by experienced local florists, covered with unique wrappings and boxes that are the best of their kind.
With them, you can be certain that the present you're sending is one-of-a-kind. This provider also has dried flowers and jewelry among their gift offerings.
The best thing is that they ship nationwide and delivery is free to selected parts of Penang. For your assurance, you can even locate your order using their tracking system.
Highlights
Classy flower arrangements
Unique wrappings and boxes
Jewelry and dried flowers
Delivery is free to selected parts of Penang
Order tracking system
2. Flower Chimp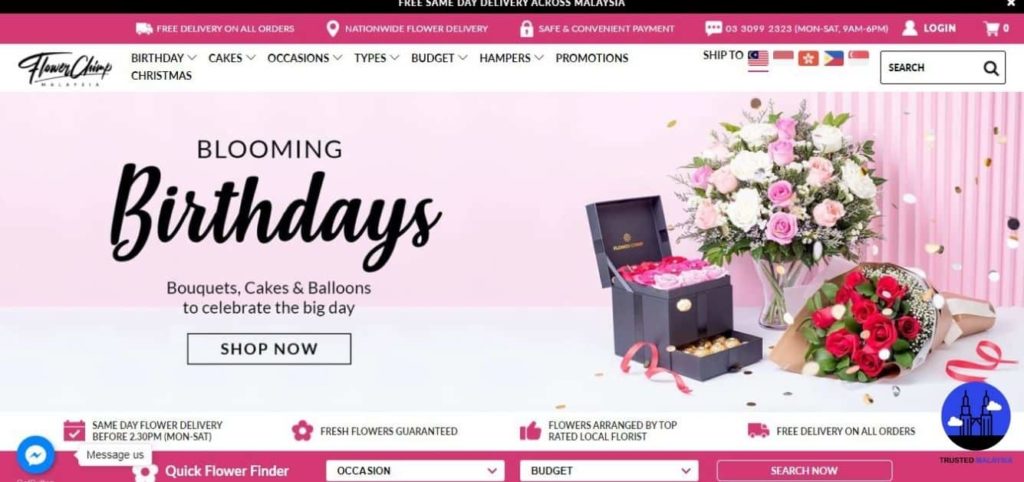 What makes Flower Chimp the company for the best flower delivery is that, unlike other shops, they accept custom arrangements.
Their products are curated by the best local florists. Plus, you're sure you'll get the best arrangements as their vast selection of fresh flowers is guaranteed to be fresh daily.
Aside from flowers, you can also send plants, baskets, gift boxes, and cakes for virtually any occasion. For people who are not confident about expressing how they feel, they can also provide message ideas that suit specific events.
Flower Chimp delivers across Malaysia and offers free delivery on all orders. You can even choose the time the recipient will receive your present. For flower arrangements, they also do same-day delivery.
Highlights
Accepts custom arrangements
Vast selection of flowers guaranteed fresh daily
Free delivery across Malaysia
Choose the time the recipient will receive your gift
Same-day flower delivery
3. Bamboo Green Florist
Due to its founder's beliefs, Bamboo Green Florist is free from the flower industry's preconceived rules. This is why this provider for the best flower delivery in Penang has some of the most beautiful and trendy items.
Their best-sellers include dainty flower arrangements, balloons, cupcakes, and macaron towers that are all in pastel colours. To add more whimsy to your presents, they also offer dried flower arrangements and preserved flowers in glass domes.
However, they also still offer classic flowers and gifts for every occasion.
Bamboo Green Florist offers same-day delivery to mainland Penang and Penang Island for orders placed before 1:30 PM.
Highlights
Beautiful and trendy items
Pastel-coloured flower arrangements, balloons, cupcakes, and macaron towers
Dried flower arrangements and preserved flowers in glass dome
Same-day delivery
4. Angel Florist & Gift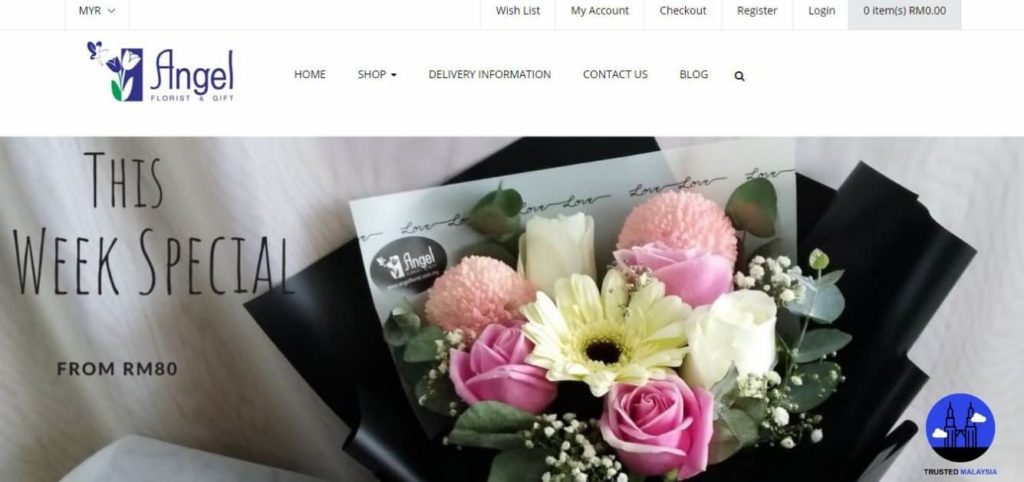 Angel Flowers & Gifts' skilled designers deliver a wide selection of flower designs to cater to any preference.
To provide flower arrangements for all occasions, they offer hand bouquets, baskets, table bouquets, stands, and wreaths. They even accept flower arrangements for wedding ceremonies.
For extra-special surprises, stuffed toys, wines, cakes and chocolates are also included in their gift catalogue. They also design flowers simply for home decorations and dinners.
This provider is open for special requests, so it is best to shoot them a call to see if they can do the modification you want.
Angel Flowers & Gifts delivers within the Seberang Prai, Butterworth, and Penang Island areas.
Highlights
Wide selection of flower designs
Vast gift catalogue
Open for modifications
Delivers to Seberang Prai, Butterworth, and Penang Island
5. For You Flowers & Gifts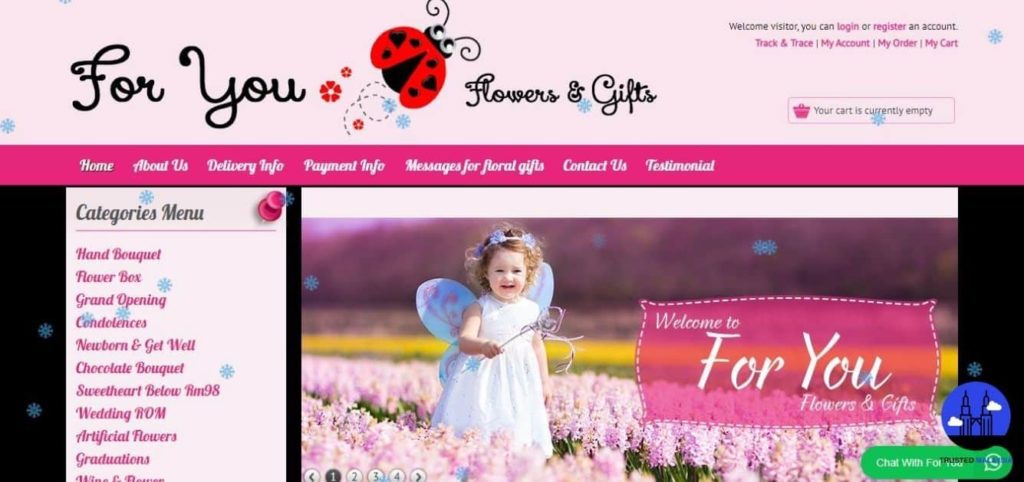 For the freshest flower arrangements for every occasion, For You Flowers & Gifts is the provider of the best flower delivery in Penang.
Their flower stocks are shipped daily to them by their local suppliers. Then, they are expertly arranged by their skilled designers into creations that best suit the event.
The best thing is that this company for the best flower delivery in Penang has promotions on special occasions such as Valentine's and Christmas, helping you save on presents.
Their delivery service is also available daily to Penang Island, Bukit Merjatam, Butterworth, Juru, Kulim, Nibong Tebal, Prai, Sungai Petani, Tambun and more areas in northern Malaysia.
Highlights
Fresh flowers daily
Promotions on special occasions
Delivery available daily
6. 50Gram Florist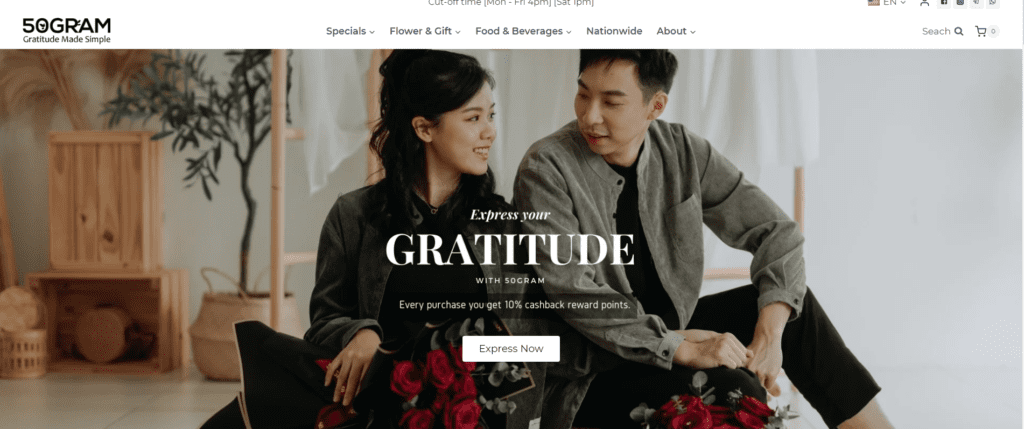 50Gram Florist strives to enhance the gifting industry with disruptively innovative technologies. So far, they are the only florist that has a huge market share in the industry.
Furthermore, they are also one of the big brothers in the floral industry with a commendable reputation of their own.
Highlights
For every purchase, you get 10% cashback reward points
They have the finest floral designs in town
7. La Florist Penang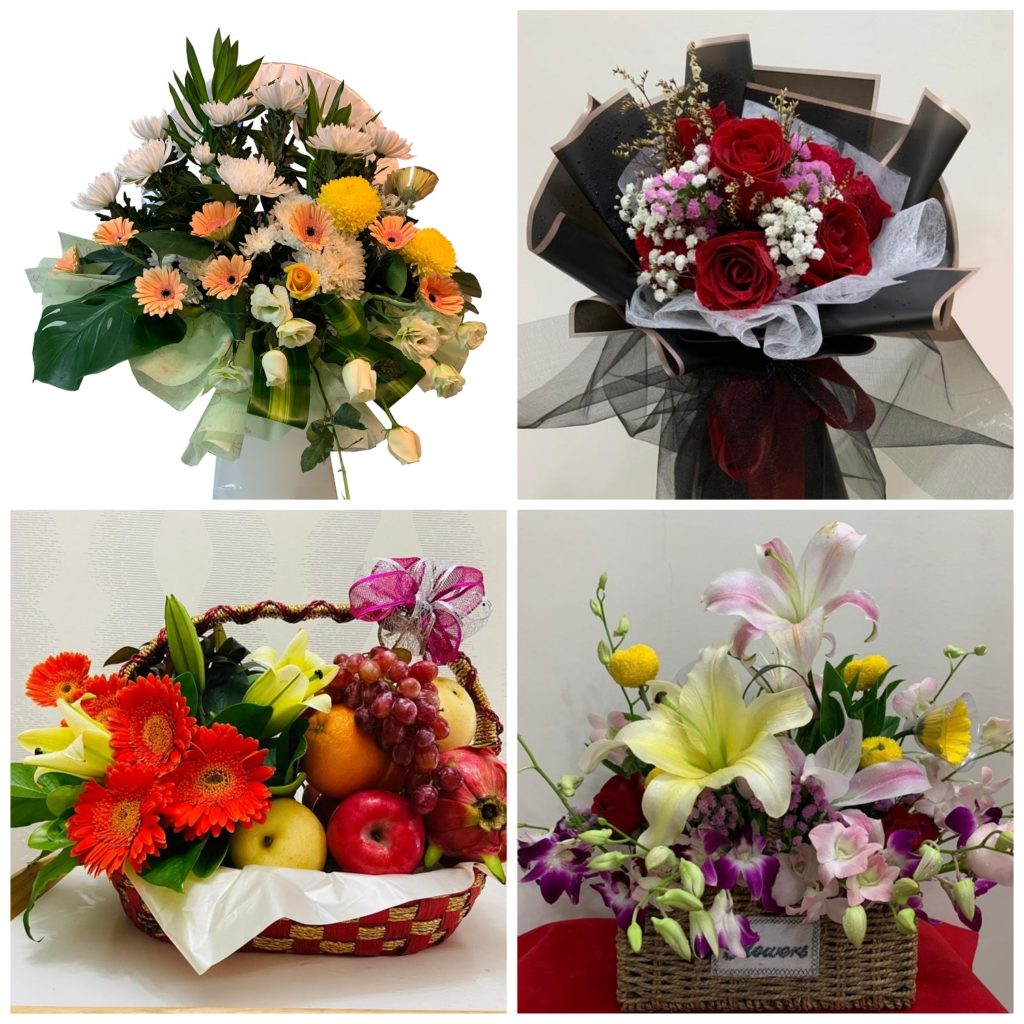 | | |
| --- | --- |
| BEST FOR: | Wide range of services |
| PRODUCTS: | Flower Bouquets, Fruits and Flowers baskets, Condolences Flowers, Opening Ceremony Flowers, Special Occasion Flowers, and Artificial Flowers |
| WEBSITE: | https://laflorist399.wixsite.com/mysite |
| ADDRESS: | 6, Boundary Road, Ayer Itam, 11400 Penang |
| CONTACT DETAILS: | Tel: +6017-464 8659 |
La Florist Penang is one of the most reputable floral shops in Penang. We think they are awesome because they offer different colors of the most amazing flowers and incomparable flower arrangements for different occasions.
We definitely recommend them if you are looking for something that can make your loved one's day special. A reason for this is when you buy a flower bouquet for the wrapping materials and techniques they apply surely complement the arrangement which makes it more eye-catching and pretty.
If you prefer low-maintenance flowers, we believe their artificial flowers are perfect for you. This type of flower can add a pop of color to your home, plus, it can last up to months which can save you money.
Unfortunately, their free delivery services are only available for Penang Island only. However, their delivery rates are still very affordable and worth it.
Highlights
Payment is done through bank transfer or DuitNow
Wide range of products
Competitive pricing
Open from Monday to Sunday
Were you able to find a provider for the best flower delivery in Penang in this list? Let us know in the comments.
What if you're also looking for a unique date experience for you and your significant other? We suggest taking them on a breakfast date at the best breakfast places in Penang.