The 6 Best Chiropractic Johor Bahru Clinics
Photo credit: Shutterstock
One sure sign to know it's time to see a chiropractor is when you have persistent back pain. In order to prevent further damage, you should visit the best chiropractic Johor Bahru clinics.
Other symptoms that should warn you to get a check-up include headaches, joint or muscle pain, and a sudden limited range in motion. Seeing a chiropractor can help you with issues like these — and as a result, may improve your emotional welfare as well.
Check out our list below for the best chiropractic Johor Bahru clinics, so you can start taking care of yourself before it's too late.
1. BP Chiro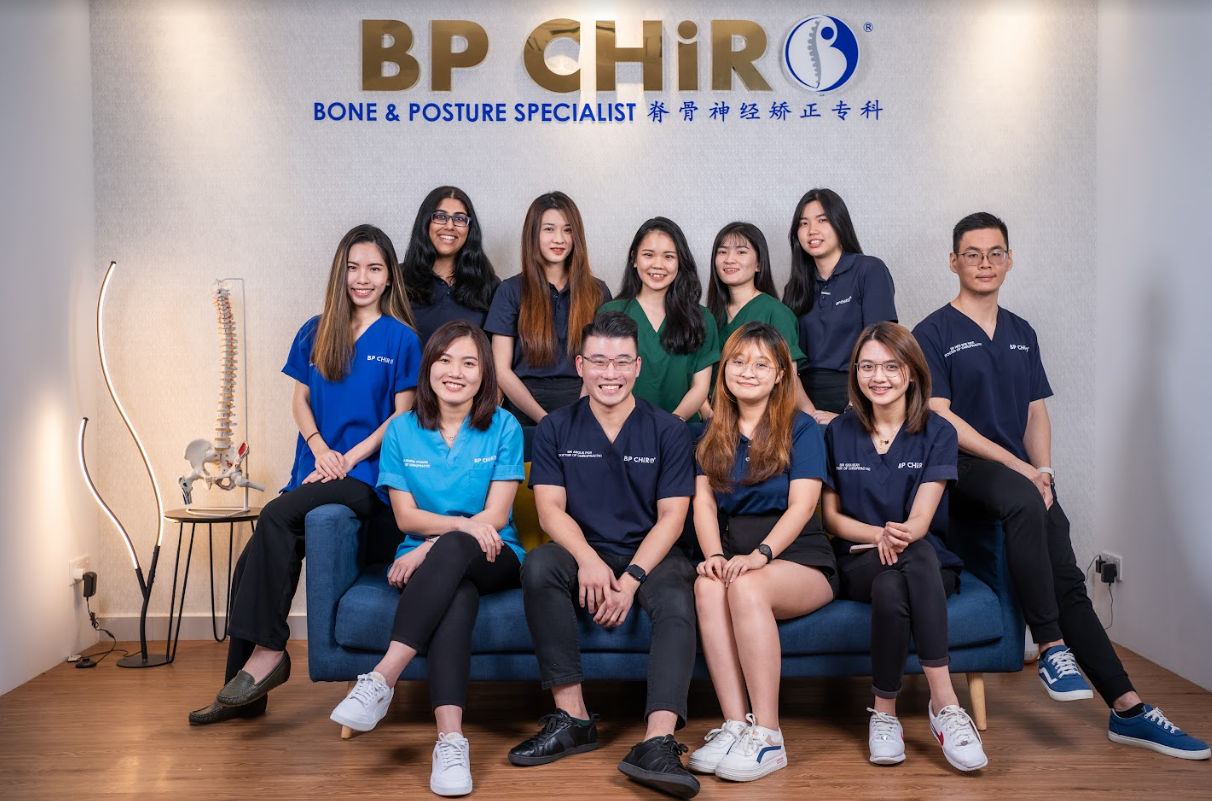 BEST FOR
Chiropractic Treatment, Physiotherapy Rehab, Diet Consultation, High Power Laser Therapy, Dry Needling Therapy, Scoliosis Specific Therapy, Pregnancy care
PRODUCTS
https://www.bpchiromy.com/shop
WEBSITE
https://www.bpchiromy.com
ADDRESS

Bandar Uda Utama Branch: 8, Jalan Uda Utama 4/2, Bandar Uda Utama, 81200, Johor Bahru, Johor




Johor Jaya Branch: 64, Jalan Uda Utama 3/2, Taman Johor Jaya, 81100, Johor Bahru, Johor




Kluang Branch: 3, jalan pisang, pusat perniagaan komelsil haji manan, 86000 kluang, johor

CONTACT DETAILS

Phone:
Bandar Uda Utama Branch: 017-7728082
Johor Jaya Branch: 012-2682835
Kluang Branch: +60 17-782 2996

Email:
Bandar Uda Utama Branch: [email protected]
Johor Jaya branch: [email protected]

OPERATING HOURS
Tues-Sat: 9am-7pm

Sunday: 9am-2pm

Monday: By appointment only
If you're looking to relieve yourself of pains and aches without injection or medication, BP Chiro is your best choice
BP Chiro is a Chiropractic clinic that endeavours to help patients lead a pain-free life without the need for medication or injections. The clinic's team of specialists is headed by Dr Angus Poh, who is a Doctor of Chiropractic and Board Certified Naturopathic Doctor, with a team of chiropractors, personal trainer, physiotherapist, dietitian and surgeons.
BP Chiro uses holistic approach to analyses your condition. They take time to diagnose, examine, and find out the root problem of your condition to provide the most specific and up-to-date treatment.
Aside from Chiropractic services, BP Chiro is also known for providing high quality online health talk to help people to prevent injury and maintain their health.
Highlights
Specialist in all kind of pain
Multidisciplinary team working for integrated care
Offers Health Talks online/offline
Customer Reviews
Here are some feedback left by previous clients of BP Chiro:
"The services that I receive from BP Chiro is excellent. Dr. Angus and the staff are friendly and ensure that I am properly informed about my health and care. I would have no qualms in recommending them to friendly and friends." – Alfred Goh
"I have been experience knee pain for a while. But after 1st treatment by Dr Angus, the situation has been improved. Dr Angus is very professional and pay every single attention during 1st consultation. He also advise those "hidden" problem with my knee and advice corrective measurement. Definitely will come back here. High recommended." – Hong En Yap
"Doctors are very informative and experienced.
My hip pain went all the way to my leg and ankle. Couldn't sleep with the pain. After 2-3 treatments pain on the legs and ankle gone. Hips pain reduced tremendously. With home therapy taught by the doctors. My recovery was faster." – Florence Goh
2. Back & Neck Chiropractic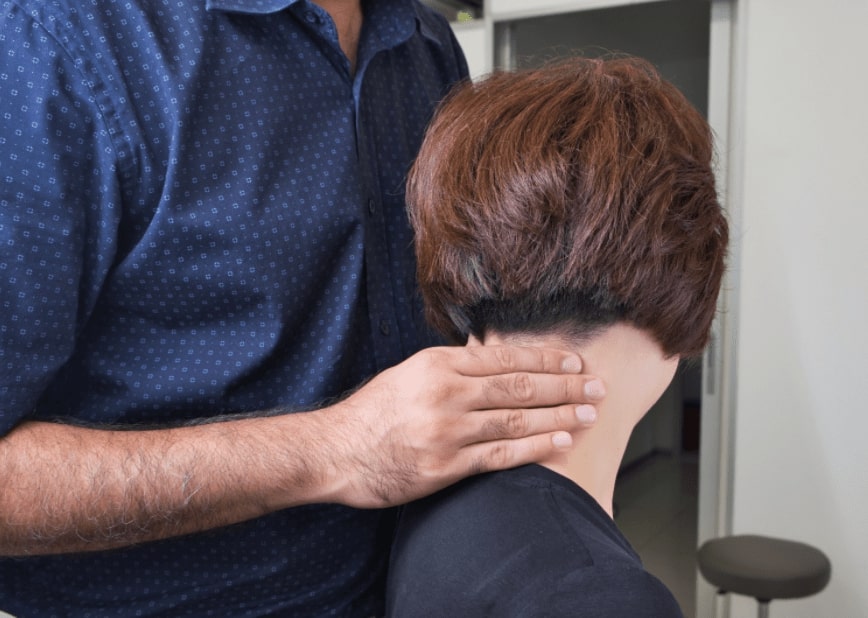 Back & Neck Chiropractic is a chiropractic clinic that is devoted to your body's form and function and its connection to your overall health.
The main component that is treated is the spine and musculature, which is connected to the nervous system. Meanwhile, the method of chiropractic centres on care for wellness and health.
Specialising in treatment and prevention, Back & Neck Chiropractic is considered one of the best chiropractic Johor Bahru clinics because of its commitment to clients. We recommend them in particular if you have sports injuries bugging you.
Highlights
Slipped disc/sciatica treatment
Handles sports injuries
Scoliosis treatment
Customer Reviews
Back & Neck Chiropractic is recommended by their customers for showcasing professionalism, detailed tackling of issues, and a pleasurable experience.
Some customers wrote reviews and said:
"I was looking for a Chiropractor for my brother Nicholas and found good reviews as well. Recommended him to lookup and visit since he is in JB. I noticed the owner takes time to reply which is amazing."
"Was the only chiropractor to accept me as a walk-in patient; a person can't always book in advance for an unexpected problem. Very professional and thorough in explaining everything I needed to know."
3. Chew Spinecare & Wellness Clinic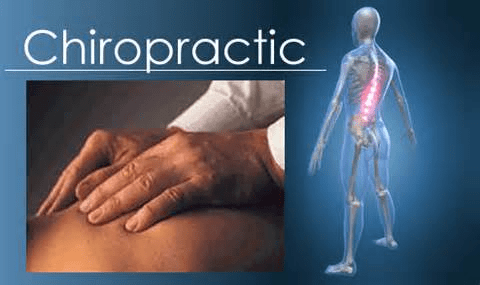 Established in 2015, Chew Spinecare & Wellness Clinic offers chiropractic care to people who are having difficulty and trouble due to the misalignment of their spine.
Dr. Chew leads a team of professionals who offer quality treatment and spine adjustment to alleviate pain, all without performing surgery or prescribing any kind of medication.
As one of the best chiropractic Johor Bahru clinics, Chew Spinecare & Wellness Clinic will also guide you towards a better understanding of how to care for your spine.
Highlights
Proper exercises
Emphasis on good nutrition
Stress management
Customer Reviews
Chew Spinecare & Wellness Clinic is recommended by their clients for conducting thorough examinations, clear explanations, and an excellent approach.
Some customers wrote their reviews:
"He is professional and friendly chiropractor. Petty satisfied for his consultation and treatment. And no hard push any programme or product to me :)"
"Dr. Chew is a knowledgeable chiropractor who takes his time with diagnosis and provides useful insight on how to solve your pain issues. Will definitely return for more adjustments!"
4. Active Spinecare Chiropractic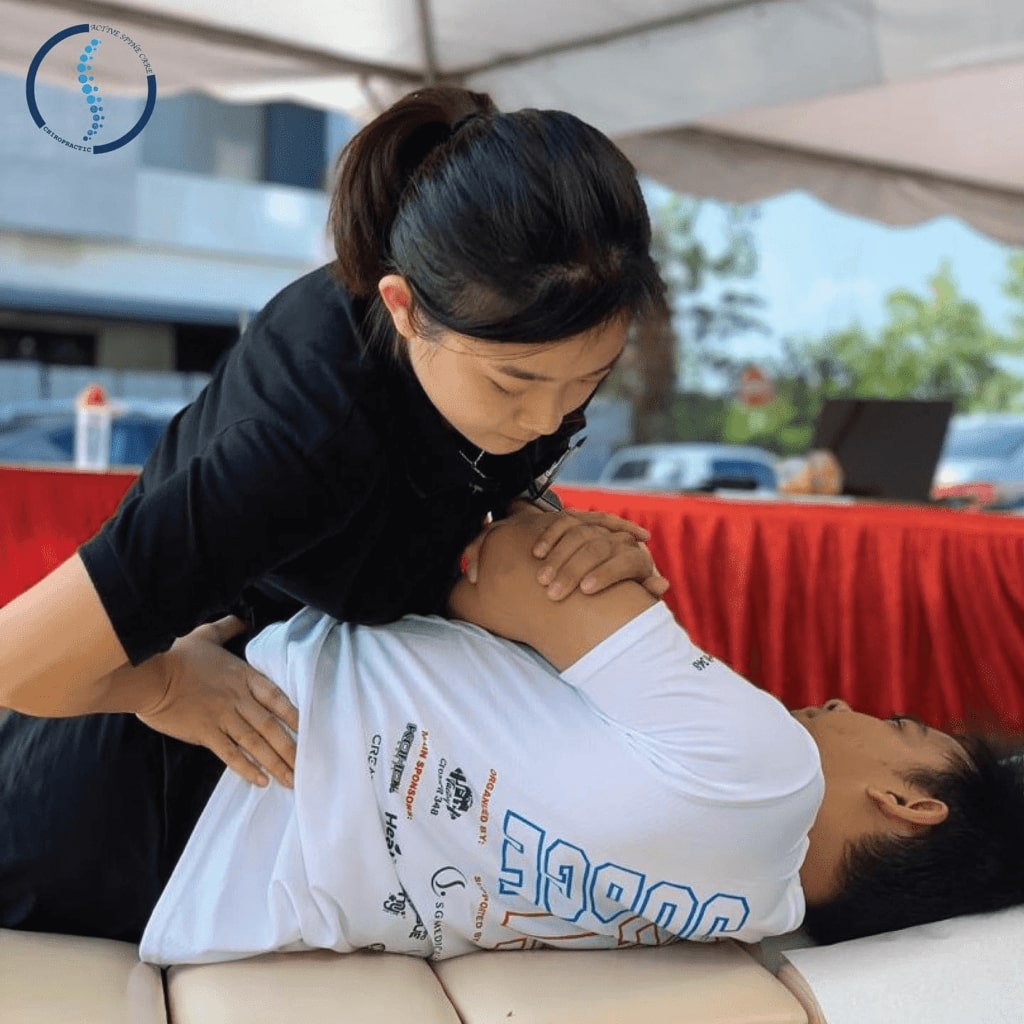 BEST FOR
Healing starts here
PRODUCTS
Scoliosis, back pain/disk injuries, headache/migraine, TMD/TMJ treatment
WEBSITE
https://www.activespinecarechiro.com/
ADDRESS
No 26, Jalan Pertama 1, Pusat Perdagangan Danga Utama, Skudai, 81300 Johor Bahru, Johor, Malaysia
CONTACT DETAILS
Tel: +60 17-236 0080

Email: [email protected]

OPERATING HOURS
MTThF: 10:00am-12:30pm 1:30pm-8:00pm
Sat and Sun: 9:00am-1:00pm 2:00pm-6:00pm
Founded in 2018, Active Spinecare Chiropractic provides a wide array of chiropractic treatments and physiotherapy services with the help of highly trained doctors and modern equipment.
They believe the best method of taking care of your health is looking at everything comprehensively. They do that by putting their patients first and evaluating well-being and health from a holistic perspective.
For Active Spinecare Chiropractic, one of the best chiropractic Johor Bahru clinics, having a properly functioning spine and a good nervous system is vital. You can expect them to do their best to ensure you have those if you go to them for help.
Highlights
Has treatments for neck pain, frozen shoulder, muscle strain, and numbness on hand and leg
Customer Reviews
Active Spinecare Chiropractic is recommended by their customers for having a helpful, nice, and professional staff. Their clinic is also said to be clean and hygienic.
Some clients wrote their reviews:
"Glad to have come across Active Spine Care. Been having slipped disc since 2014 & im too young for that. Since i met Dr Chris, this healing journey is way more manageable than before. Highly recommend as all the staffs are professional & i live for the atmosphere!"
"The ambience here is amazing. All the staff are friendly and very professional. Their explanation are very clear and concise. Dr Emily is definitely a true gem. Simply amazing. My 3yo son is so comfortable around her after the 2nd visit."
5. SpineX Chiropractic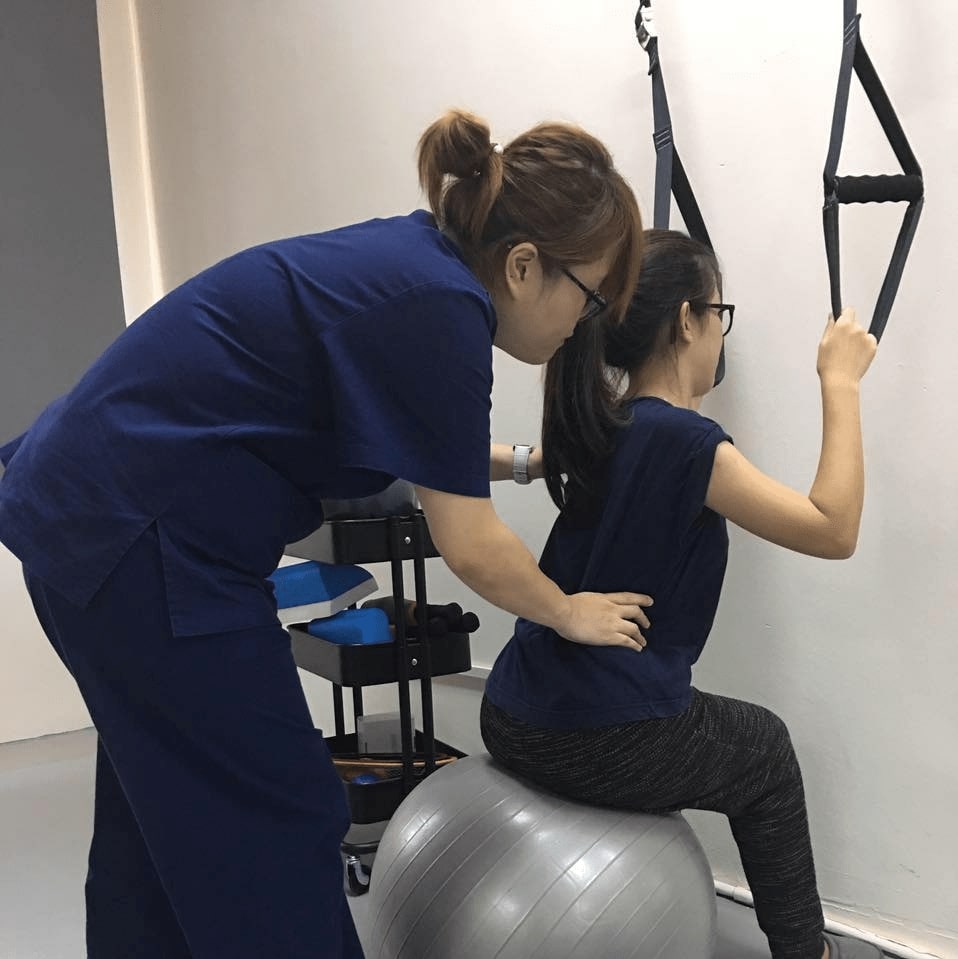 BEST FOR
Experts in treating pain and posture
PRODUCTS
Chiropractic adjustment and brain-based posture exercise
WEBSITE
https://spinex-chiropractic.business.site/
ADDRESS
NO55A, Jalan Indah 16/12, Taman Bukit Indah Johor Bahru
CONTACT DETAILS
Tel: +60 7-230 6160
OPERATING HOURS
Mon to Fri: 9:00am-8:00pm
Sat: 9:00am-5:00pm
SpineX Chiropractic is renowned for becoming the first chiropractic clinic to offer chiropractic adjustment and brain-based posture exercise to relieve scoliosis.
Specialising in pain and posture as well as other treatments, they are considered one of the best chiropractic Johor Bahru clinics. They see a lot of physical therapy patients too.
Other treatments SpineX Chiropractic offers are ones for back and neck pain, headache and vertigo, sciatica and disc herniation, and pre and post-surgery rehabilitation.
Highlights
Also has a physical therapist
Medical lab
Customer Reviews
SpineX Chiropractic is well regarded by their customers for their friendly and good service, caring practitioners, and detailed explanations and treatments.
Some customers reviewed them and wrote:
"Highly professional, with an ultimate goal of bettering patients outcome and QoL > pushing for packages. Highly recommended, and would readily recommend to people in need!"
"These chiropractors are of the highest integrity and knowledge with a healing touch!"
6. TAGS Spine & Joint Specialists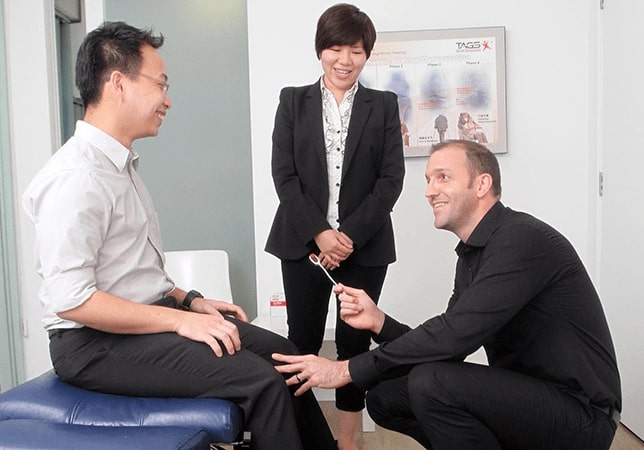 TAGS Spine & Joint Specialists is under the Tonik Asia Group, and their expertise lies in integrative physical medicine.
The clinic also provides high-quality standard spine and joint care, with the use of up-to-date technology when it comes to diagnostic and therapeutic tools.
As one of the leading comprehensive healthcare providers that focus on honesty, reliability, and excellence, TAGS Spine & Joint Specialists is considered one of the best chiropractic Johor Bahru clinics. It was pretty much a certainty that it would be on this list!
Highlights
Spinal disc conditions
Knee and hip arthritis
Scoliosis
Customer Reviews
TAGS Spine & Joint Specialists is recommended by their clients for professional service, good techniques, and excellent care.
Customers wrote their reviews:
"The best treatment ever. My back lower pain went away after my third treatment here. The staff also is friendly and Doctor Koh also is attentive to his patients needs. Recommend this place!"
"I've been coming to TAGS JB for chiropractic treatment for around 5 months. In general, my spinal health has improved tremendously. The staff and the doctor are ver friendly and efficient. I highly recommend this place"
Seeing a chiropractor regularly not only prevents the pain from coming back, but also helps you achieve a well-balanced routine through a combination of exercises, nutritional methods, and other techniques to relieve stress and soreness.
Was your first chiropractic session successful? Leave your comments below and let us know how it went. We'd love to hear from you!
And if you still haven't gotten enough of taking care of your body, why don't you check out our list of the best massage places in Johor Bahru? It can help you move further down the road to a healthy lifestyle!