What do Malaysians do for fun?
Malaysia is one of the most well-known countries in South East Asia regarding the business district and the serene landscape. It is filled with tons of things to do and places to go.
With such a diverse culture, you may ask, what do Malaysians do for fun around the country?
From several beautiful beaches to different islands and mountains, the list of things you can do for fun is endless. The country is nothing short of amazing, and it only gets better from there.
This list explores the fun things locals like to do in the country and shares most of the activities you probably didn't know were possible.
1. Sample the local food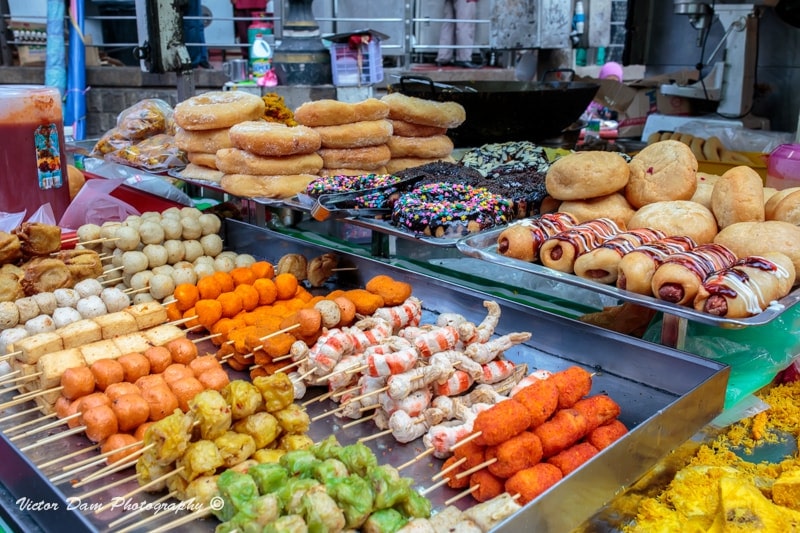 BEST FOR
Couples, Families, tourists
BUDGET
$
ACCESSIBILITY
★★★★★ (5/5)
BEST PLACES
• Kuala Lumpur

• Perak

INSIDER'S TIPS
• Look for well-known vendors and restaurants

• Go during afternoon

• Go experience on an empty stomach

• Look for stalls with a wide variety of choices
Malaysia has a lot of known dishes and delivery services native to its country's locals. 
Having a taste of the native dishes and delicacies is one way Malaysians go about their daily lives. However, it can be an immersive experience for tourists and the like.
Nasi Kandar, Nasi Lemak, Mae Goreng, and many more are just some options to choose from regarding the famous dishes Malaysia has to offer you.
A bonus to this is that you connect with the residents while indulging yourself in the food and drinks they offer. After all, food does connect different ethnicities and cultural backgrounds.
2. Go trekking in well-known parks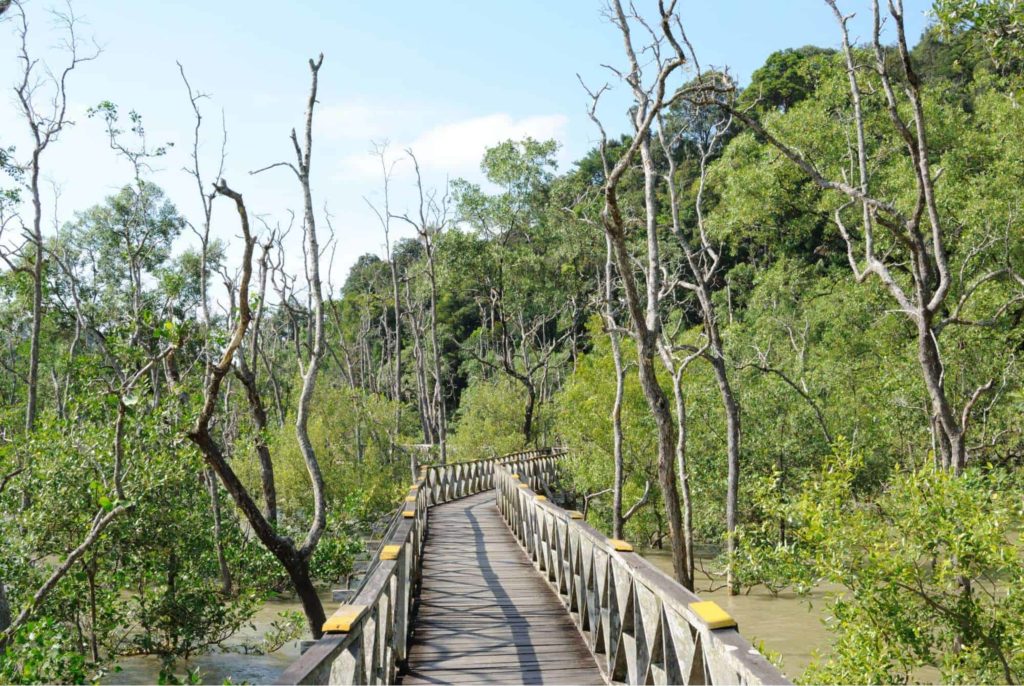 BEST FOR
Families, tourists
BUDGET
$$
ACCESSIBILITY
★★★★☆ (4/5)
BEST PLACES
• Selangor

• Pahang

INSIDER'S TIPS
• Look for local favorites(places with most locals)

• Purchase tickets beforehand

• Go early to enjoy the scenery
Trekking is an underrated activity in many places, but in Malaysia, trekking is widely known across the country. This vast interest is primarily because of the different parks and forests located in the country, which makes it ideal to go for long treks or jogs.
Locals make it a habit to go on long walks or trek well-known locations, one of which is the Taman Negara National Park. This park is known for having the longest rope walkway in the world.
Trekking is also beneficial for many reasons. Improved mental health can be one of them, as it helps relieve the stress and pain you're feeling at the moment. 
Another good reason to try trekking is the known medical fact that it improves your overall health and cardiovascular endurance.
3. Go diving in the many islands around Malaysia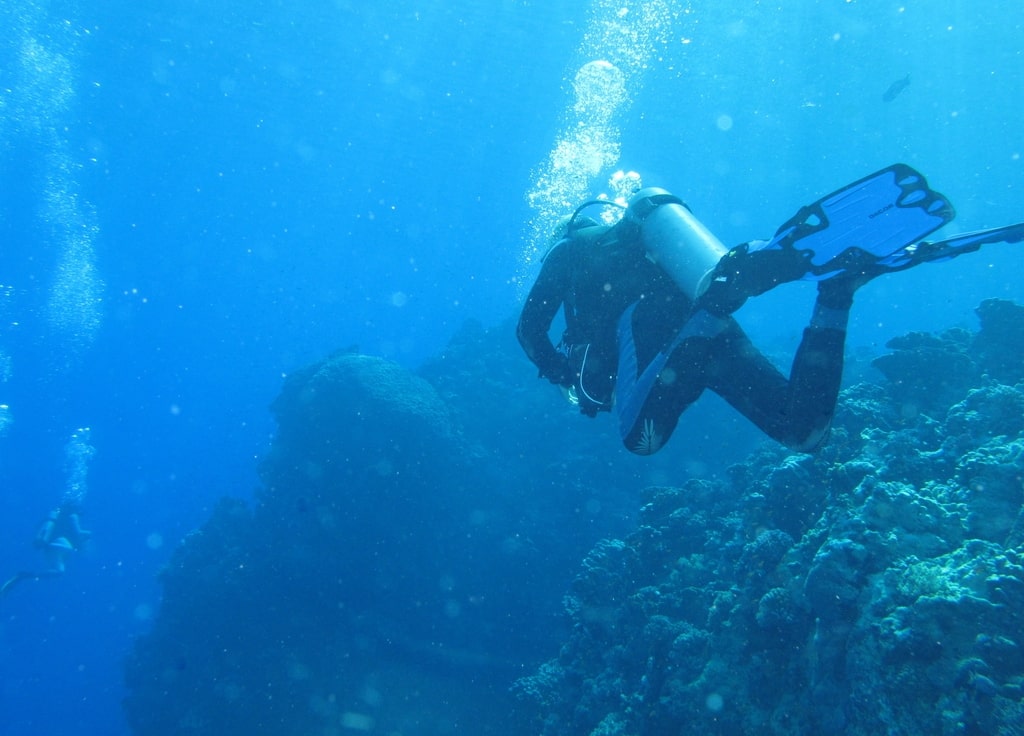 BEST FOR
Couples, Families
BUDGET
$$$$
ACCESSIBILITY
★★★☆☆ (3/5)
BEST PLACES
• Besut District, Terengganu

• Borneo

INSIDER'S TIPS
• Prepare a lot of time for this activity

• Be early to get a permit

• Expect to be a little overwhelmed
Malaysia is home to several islands with crystal clear waters and is primarily accessible for different types of diving. Many Malaysians see free diving as a leisure activity that helps relieve stress and promote an active lifestyle.
Some famous islands are the Perhentian, Sibuan, Tioman, Tunku, and many more, all within reach of the mainland. The beautiful beaches and the crystalline water make for a unique experience everyone will surely enjoy.
Furthermore, you can also enjoy the islands' delicacies and taste the different seafood, all freshly caught from the sea and cooked by the local restaurants.
4. Climb the mountains around Malaysia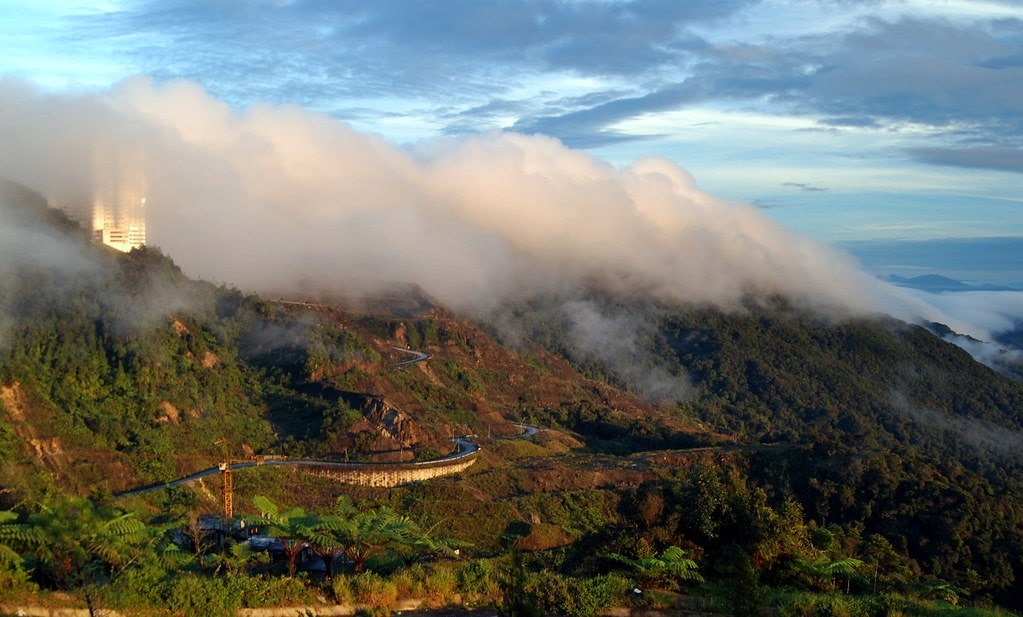 BEST FOR
Families, tourists, couples
BUDGET
$$$ - $$$$
ACCESSIBILITY
★★★☆☆ (3/5)
BEST PLACES
• Borneo

• Pahang

INSIDER'S TIPS
• There are an average of 165 climbers per day so make sure to get there early

• You must hire a guide to accompany you

• Prepare for a long trek that may take up to days
Malaysia has several known mountains and is also home to a UNESCO World Heritage Site. Some of its famous mountains are Mount Kinabalu, Mount Tahan, and Mount Korbu, among others.
However, mountain climbing isn't done as regularly as other recreational activities in the country. Although, it is undoubtedly an engaging activity and an exercise that will provide you with entertainment and many more benefits.
Mountain climbing, like trekking, has many benefits for the body, such as improved stamina, better cardiovascular endurance, increased flexibility and agility, and many more. Undoubtedly, this activity is beneficial for anyone willing to try it out.
What better way to do it than the mountains in Malaysia that offer various difficulty levels?
For example, Mount Kinabalu is the tallest mountain in the country and will pose a challenge to seasoned climbers. On the other hand, Gunung Angsi is a good choice for beginners since it only takes an hour and a half to climb or hike.
5. Explore Chinatown in Kuala Lumpur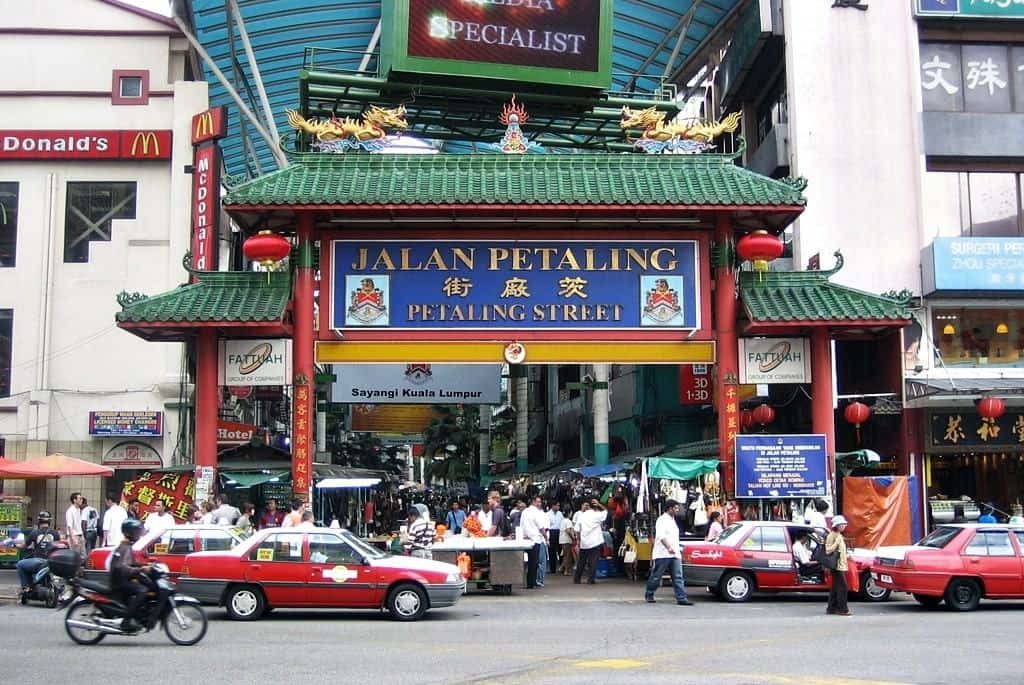 BEST FOR
Couples, Families, Individual tourists
BUDGET
$$ - $$$
ACCESSIBILITY
★★★★★ (5/5)
BEST PLACES
• Kuala Lumpur
INSIDER'S TIPS
• Go with an empty stomach

• Purchase a lot of souvenirs that can only be found there

• Taste the restaurants situated in Chinatown

• Purchase cheap groceries and items
Chinatown centers are worldwide, especially in Europe, North America, Asia, and many more. If you've been to any other Asian country, chances are you've seen one.
The Chinatown in Kuala Lumpur features a wide array of Chinese food, temples, a market, and many more places to visit. The reason why this Chinatown is more extensive compared to others is because of the large population of Chinese residing in Malaysia.
Going to Chinatown and experiencing the hustle and bustle will be a memorable experience and a chance for you to connect with different cultures and people.
Many locals here come to experience the center around Petaling Street, which is well-known for its trendy retailers and a sizable covered market selling food, goods, and accessories. At the nearby Central Market, you can also find a variety of crafts and paintings by local artists.
If you want to explore some temples, the Sri Mahamariamman Temple, built in the 19th century, is worth visiting to see its beautiful facade of carved Hindu deities.
6. Visit the countryside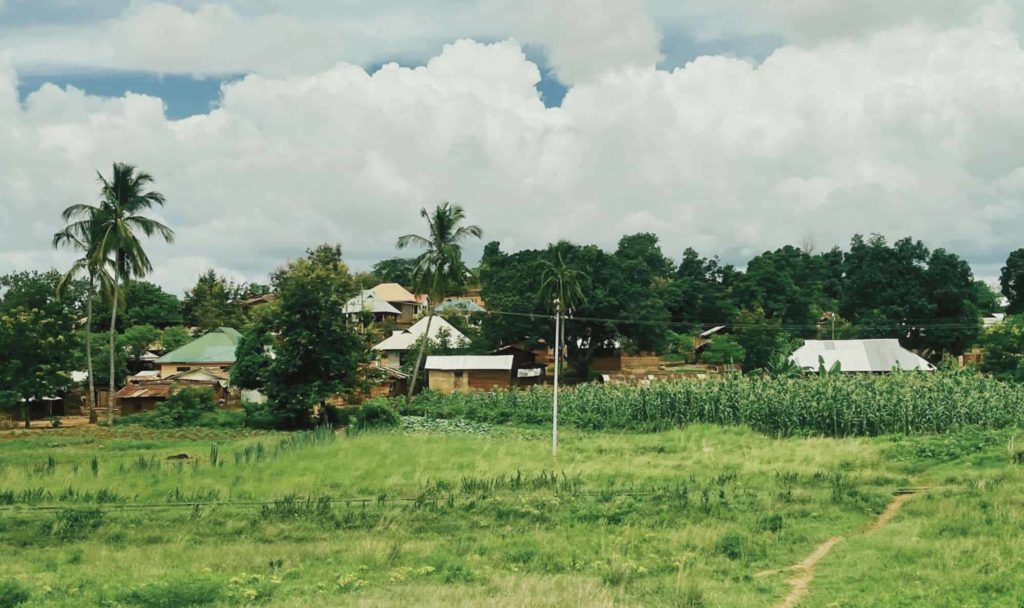 BEST FOR
Couples, Families
BUDGET
★★★☆☆ (3/5)
ACCESSIBILITY
$$ - $$$
BEST PLACES
• Bentong, Pahang

• Kluang, Johor

• Kota Bahru, Kelantan

• Gopeng, Perak

• Teluk Intan, Perak

INSIDER'S TIPS
• Visit secluded places without many tourists

• Go to the countryside that's recommended by locals

• Spend more time outdoors during your stay
Staying during the weekends in the countryside of Malaysia is one of the most relaxing activities you could enjoy while visiting the country. Not only that, you get to disconnect from your everyday life and connect with nature in a way you have never been before.
The countryside of Malaysia isn't as appreciated compared to the urban cities and bustling streets where most people live. Because of this, local residents see this as an opportunity to escape from society and have a breather after stressful weeks and workdays.
By going to these places, you'll be able to see a different side of the country and the wonders of Malaysia.
If you're looking for some adventure in your spare time, try checking out Borneo – East Sabah Adventure and Cameron Highlands Day Tour. Both tours offer a unique and serene experience we all need for a breather. 
7. Go to local attractions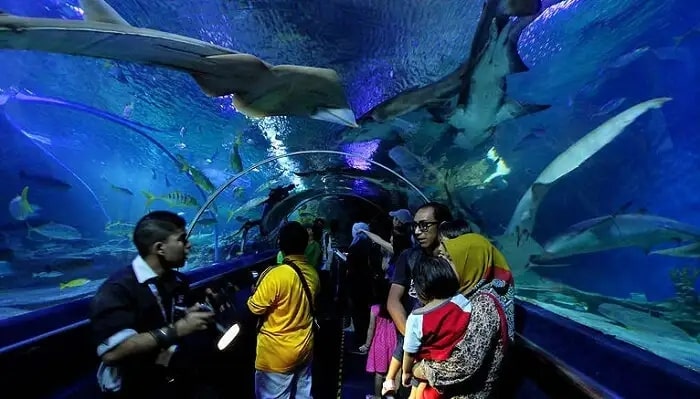 BEST FOR
Couples, Families
BUDGET
$$
ACCESSIBILITY
★★★★☆ (4/5)
BEST PLACES
• Ipoh, Perak, Malaysia
INSIDER'S TIPS
• Plan your visit and itinerary beforehand

• Prepare to get wet so bring swimwear

• Experience the daytime attractions and hot springs
Local attractions are pretty much all around Malaysia. If you know where to find the right one, you'll definitely enjoy the experience.
The most famous attraction in Malaysia is the Lost World of Tambun, located in Ipoh. But, of course, LEGOLAND, Sunway Lagoon, and Genting Skyworlds Theme Park are also preferred by many locals.
However, the Lost World of Tambun comes highly recommended by many Malaysians because of the vast range of activities suited for the entire family. From natural hot springs and water parks to performances and animal petting stations, this jungle-inspired theme park will make for an exciting trip.
Attractions like these are pretty much the standard when you're looking for any activity that will take up your day without you realizing it because of how fun and engaging it was.
Visiting the Batu caves is also a pleasurable experience, which many recommend. It is unique, and its activities can't be done in other manufactured attractions, making it even better.
Overall, these local attractions are the perfect place to bring your family and have a fun and relaxing time to unwind from the stress of work and school.
8. Go to shopping centers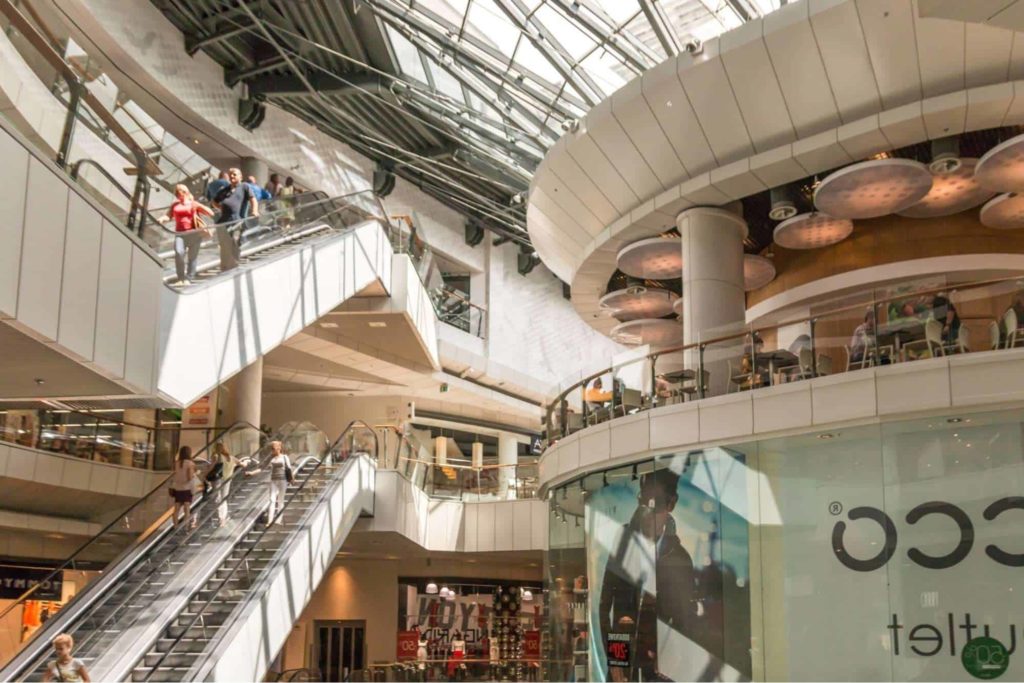 BEST FOR
Couples, Families
BUDGET
$$$
ACCESSIBILITY
★★★★☆ (4/5)
BEST PLACES
• Kuala Lumpur
INSIDER'S TIPS
• Try some local fast food chains in the mall

• Go around the stores that can only be found in the Pavilion

• Dine in restaurants near and inside the shopping center
Shopping malls and markets are the busiest places you can go to in Malaysia. However, these places are where you'll be able to get what souvenirs you want and eat at the famous fast food restaurants in the country.
Also, shopping malls are perfect when you want to roam around. However, you don't want to plan too much because it comes prepared with entertainment facilities and other options that suit any person's wants and needs.
Pavilion Kuala Lumpur, an upmarket mall in Bukit Bintang, is at the top of the list of shopping centers in Malaysia. Other shopping centers worth visiting in KL are usually found in the Bukit Bintang shopping district, including The Starhill, Suria KLCC, and Berjaya Times Square.
9. Visit the Orangutans in Malaysia's rehabilitation center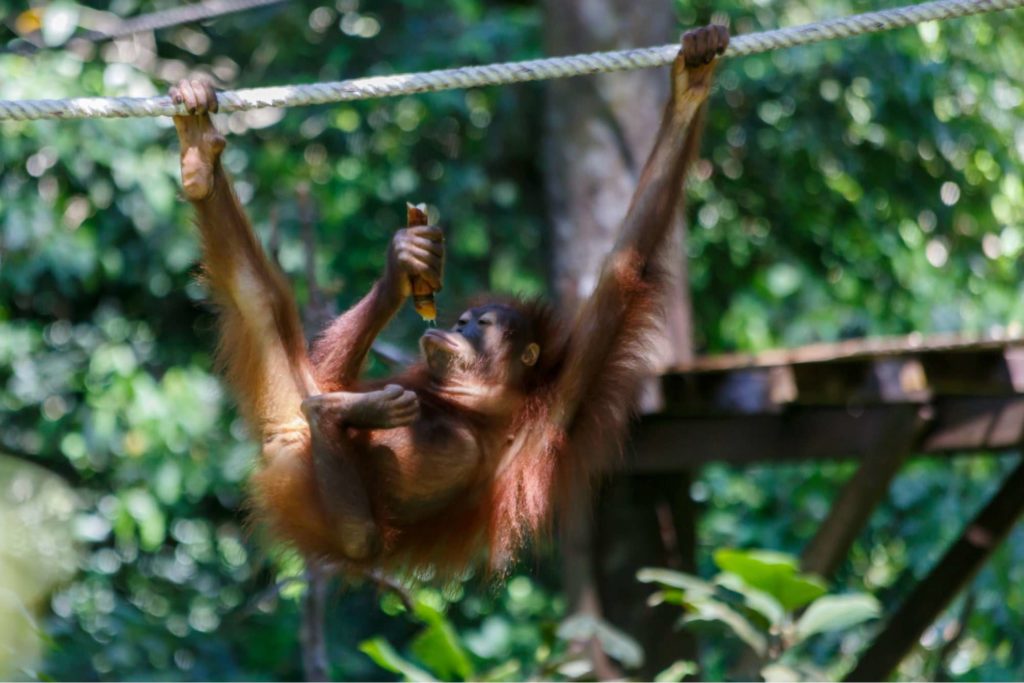 BEST FOR
Couples, Families, individual tourists
BUDGET
$
ACCESSIBILITY
★★★★ (4/5)
BEST PLACES
• Sepilok, Malaysia
INSIDER'S TIPS
• Plan your visit and itinerary beforehand

• Wear activewear since it's a trek as well
Sanctuaries and animal rehabilitation centers are great places to visit and donate to in Malaysia. The Sepilok Orangutan Rehabilitation Center is one out of only four in the entire world.
Visiting this place is a great activity for tourists, especially those traveling with kids. Learning activities are available in Sepilok, such as witnessing the orangutan feeding process and learning about orangutan rehabilitation.
It's an engaging activity to partake in and will easily take up your day, so be sure to plan before going.
10. Experience paradise in Malaysia's islands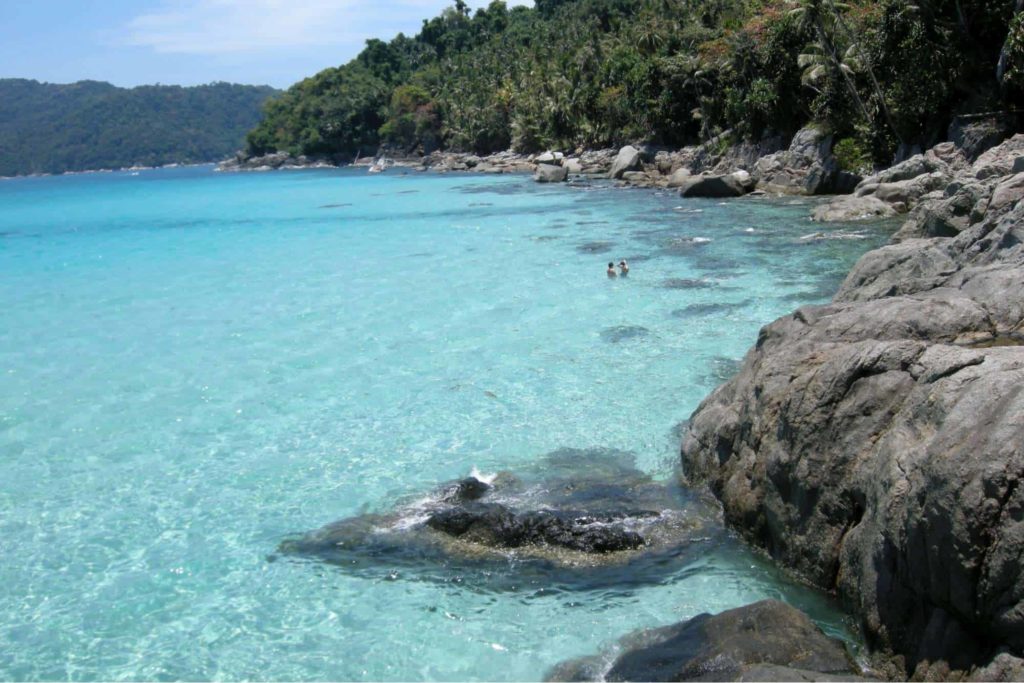 BEST FOR
Couples, Families, individual tourists
BUDGET
$$$$
ACCESSIBILITY
★★★☆☆ (3/5)
BEST PLACES
• Besut District, Terengganu
INSIDER'S TIPS
• Plan your visit and itinerary beforehand

• Bring swimwear and other clothes

• Enjoy the nightlife of the island
Malaysia is surrounded by the ocean. Particular islands near the coast of Malaysia, the Perhentian islands, are some of the most well-known places to visit.
Whether you're a backpacker or a tourist looking to enjoy the island life, this place is the best to visit for whatever your reason. These coral-fringed islands were originally a stopping point for those traveling from Malaysia to Bangkok.
These days, the Perhentians have a thriving tourism industry with varied resorts that range from luxurious to backpacker-friendly rates, beachfront restaurants, and scuba diving schools.
The islands are closed during the monsoon season, from November to early March, and reopen from mid-March to November. However, the peak season is from July to August, when local and foreign tourists flock to the area for weekend getaways.
FAQs on what Malaysians do for fun
What are some things locals in Malaysia do
Explore the Batu Cave, the Menara KL Tower, the Petronas Twin Towers, Chinatown, the Kuala Lumpur Bird Park, and Tunku Abdul Rahman Marine Park. Malaysia is one of the most stunning places in Southeast Asia to go with your family.
Can I enjoy this country even on a budget?
If you properly plan your vacation, Malaysia is a holiday destination that is reasonably priced. Expect rates to be higher than in Thailand, Vietnam, or Cambodia, but you may still find affordable food and lodging if you know where to go.
What is Malaysia most known for?
While Malaysia is home to several landmarks and heritage sites, it is most known for the Petronas Twin Towers. Other than that, the country boasts a wide array of unique dishes that can only be found in the country and can be bought for cheap.
Are there different things to try out when coming to Malaysia?
Yes. You'll be able to experience almost everything differently, from interaction with locals, transportation, food, and many more.