What is Malaysia famous for?
Millions of tourists flock to Malaysia every year because it's a great destination. Located in the heart of Southeast Asia, Malaysia is a melting pot of cultural diversity, colonial memories, and indigenous traditions—but these aren't the only reasons why it's famous.
Malaysia is famous for its tourist attractions, natural wonders, diversity in flora and fauna, race, culture, and cuisine. It's also popular for its affordable lifestyle.
Additionally, Malaysia is known for being one of the friendliest countries in the world because the locals are kind and warm.
Read on to find out what other reasons make Malaysia a famous country!
1. Amazing landmarks, monuments, and structures.
The structures in Malaysia are famous because of the architecture, whether historical or modern.
Its colonial architecture and historical monuments will take tourists for a blast into the past. These structures often reflect the history of the country from time immemorial to the rule of the Portuguese, Dutch, and British.
Consequently, Malaysia is also not short of mesmerizing modern and world-class architecture around the country and most especially in Kuala Lumpur.
Petronas Twin Towers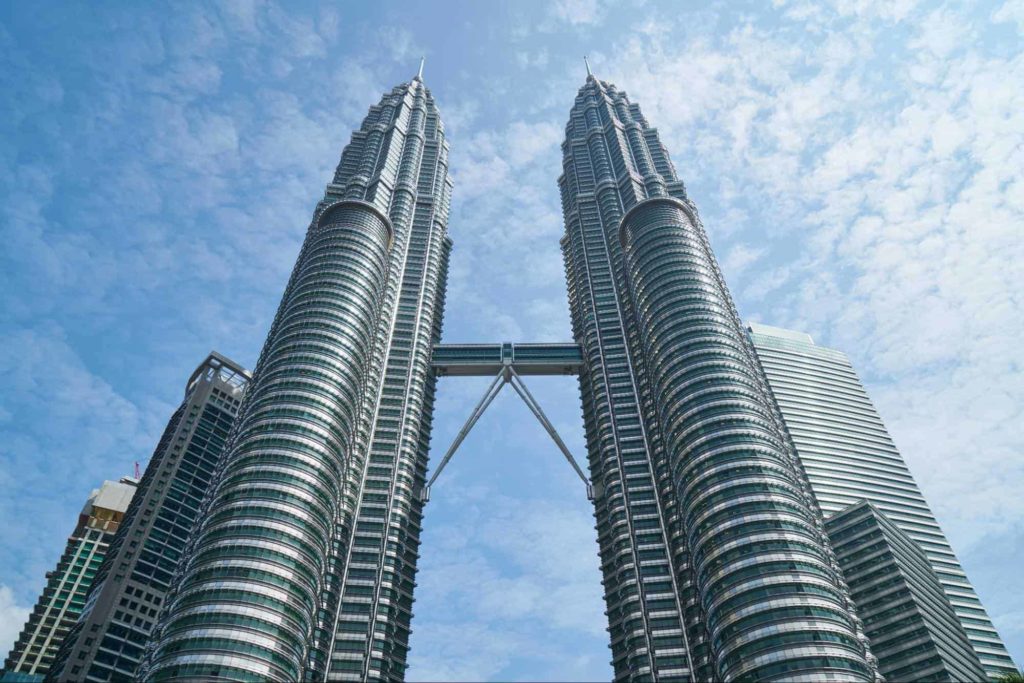 The Petronas Twin Towers are perhaps the most famous and iconic attraction in Malaysia and two of the most popular buildings in the world. These are dubbed the "Twin Jewels of Kuala Lumpur" and they remain to be a remarkable sight today.
At 452 meters, these used to hold the title of being the world's tallest buildings but they still remain the tallest twin skyscrapers in the world.
What makes them unique and famous landmarks is that the two towers are connected by a 58-meter-long double-decker sky bridge at the 41st and 42nd floors.
These identical towers also have postmodern designs that make them a symbol of modernization in Malaysia.
They also have traces of Islamic art patterns, which represent the dominant religion in the country, and some Islamic principles like unity, stability, and harmony. The Islamic eight-pointed star is also incorporated into the design of each floor of both towers.
You can see from the skywalk a picturesque panoramic view of the Kuala Lumpur skyline. Plus, the entire Klang Valley is visible from here when the towers light up at night.
KL Tower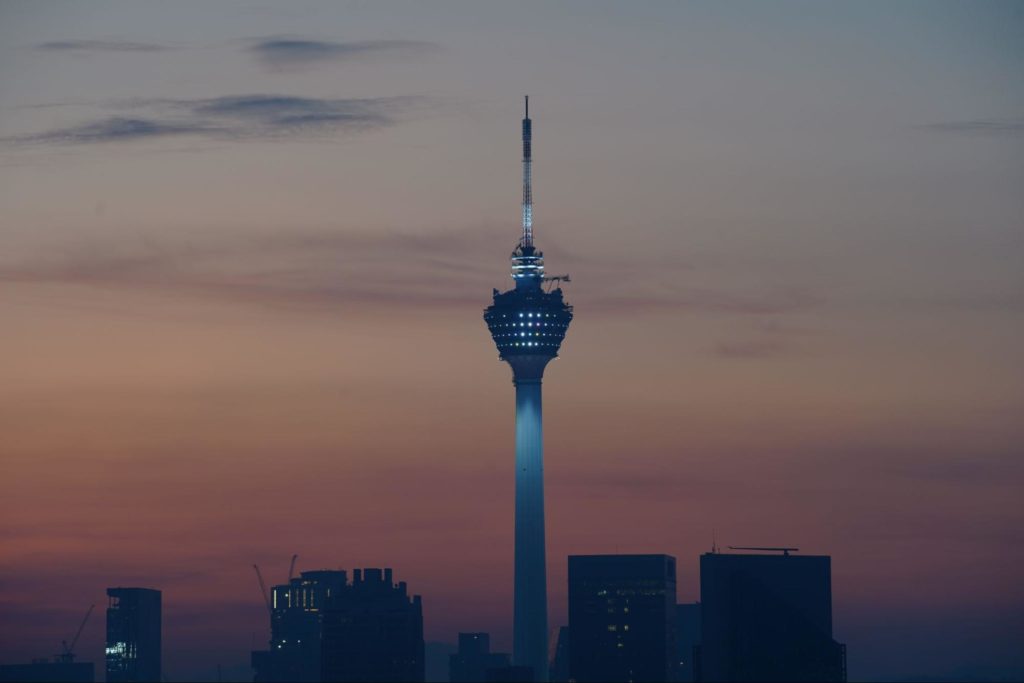 Menara Kuala Lumpur, commonly known as the KL Tower, is a 276-meter-high landmark in Malaysia that has a needle-like end. It's one of the tallest buildings and one of the tallest freestanding radios in the world.
It's another important and famous architectural site in the country because it reflects the Islamic heritage by incorporating Islamic tiles, motifs, and scripts in the design.
Although it's a telecommunications and broadcasting tower, it became a prominent tourist destination. Visitors can see from its observation deck the entire city since it's located at Bukit Nanas (known as Pineapple Hill).
A Famosa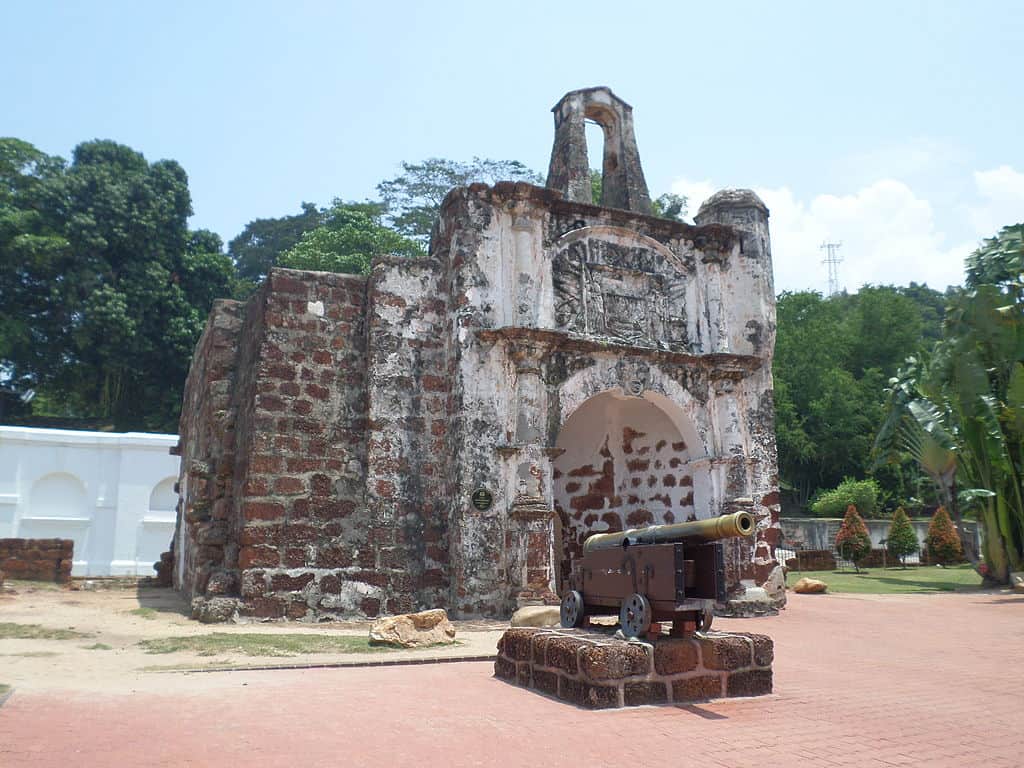 A Famosa is a fort in Melaka built by the Portuguese in the 16th century to protect themselves from their enemies. It was one of the four gates to the Portuguese fortress and it had a watchtower.
This place is also known as Porta de Santiago, and it's the last remains of the fortress. Notably, it's one of the oldest European architectural remains in Asia.
Melaka Sultanate Palace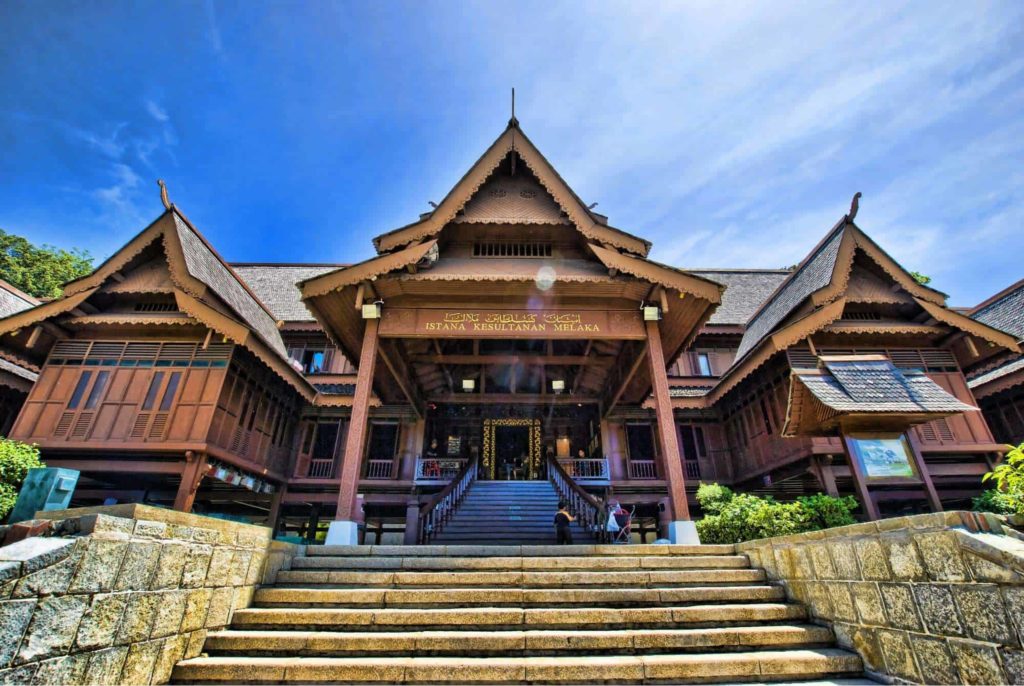 Located at the foot of St. Paul's Hill, the Melaka Sultanate Palace is a wooden replica of the palace that belonged to Sultan Mansur Shah during the 15th century. Aside from resembling the palace, the Melaka Sultanate Palace is also a museum.
The original palace was constructed approximately A.D. 1262 and lasted until early 1500. Shortly after Sultan Mansur Shah ascended to the throne, the palace was destroyed by lightning.
The Melaka Sultanate Palace accurately replicates the said palace because it was built using traditional construction techniques. The 16th-century records from the Malay annals were also used as a guide in building this palace.
Additionally, like the original palace, it was built without using nails but by interlocking wooden beams, carvings, and pillars among others.
2. A variety of exciting theme parks.
Malaysia is a famous country and tourist destination because of the fun places that can be found here, especially the amusement and water parks scattered around the country.
Anyone who goes to Malaysia is bound to have an exciting adventure in one of its theme parks. Thousands of visitors visit the popular and extravagant theme parks in this country for an enjoyable escape during the summers, especially with their families.
LEGOLAND Malaysia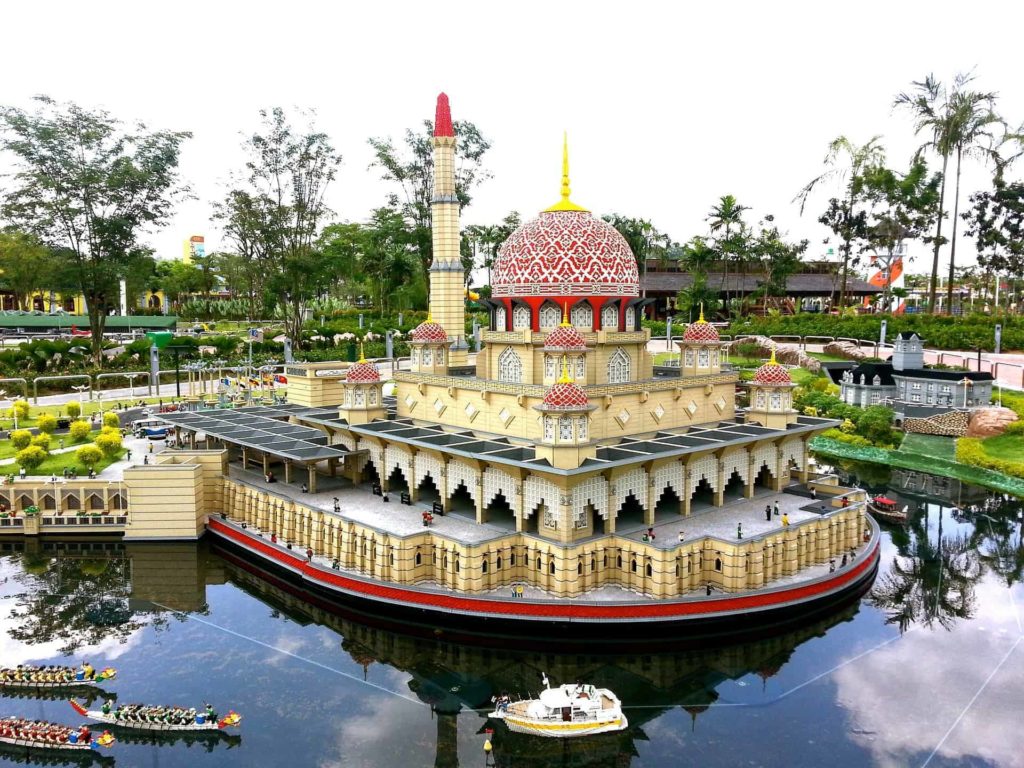 One of the things that make Malaysia famous is for having the first LEGOLAND in Asia, which is also the first international theme park in the country. It also includes the LEGOLAND Water Park and the first LEGOLAND Hotel in Southeast Asia.
It's a 76-acre adventure theme park with eight zones filled with thousands of LEGO models made of millions of bricks. The theme park also features approximately 40 rides and shows, while the water park has over 20 slides.
Genting SkyWorlds Theme Park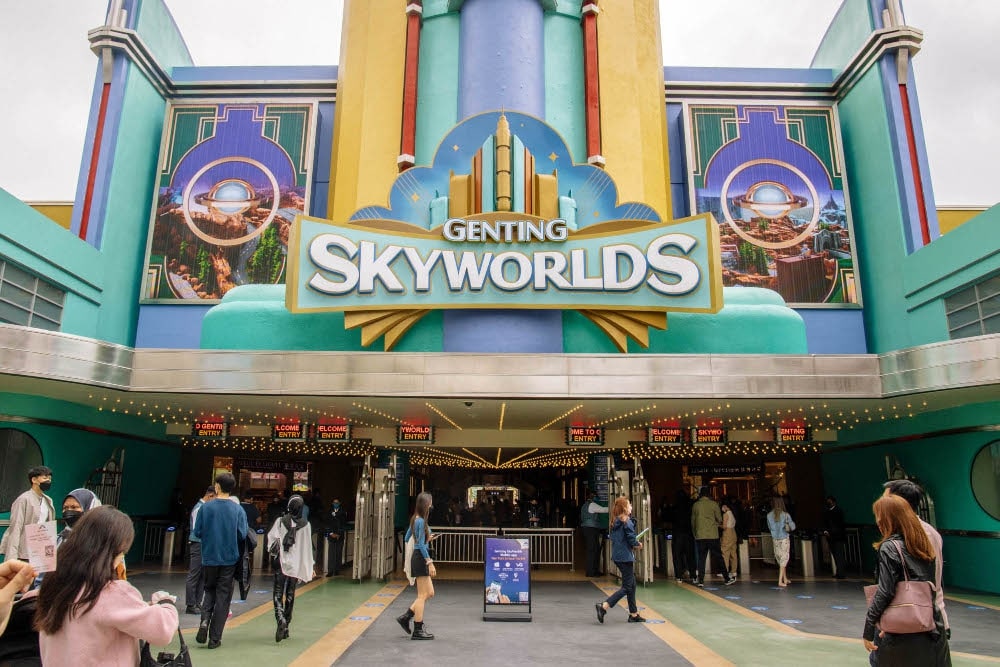 Located at Genting Highlands, the Genting SkyWorlds Theme Park is one of the most famous indoor theme parks in Malaysia. Locals love going here because they get reminded of the old theme parks that they grew up visiting, but with cool and new rides.
It's 26 acres big and has nine themed worlds, and even includes global movie-themed attractions, a Ripley's Believe It or Not Museum, and Haunted Adventure parks.
Lost World of Tambun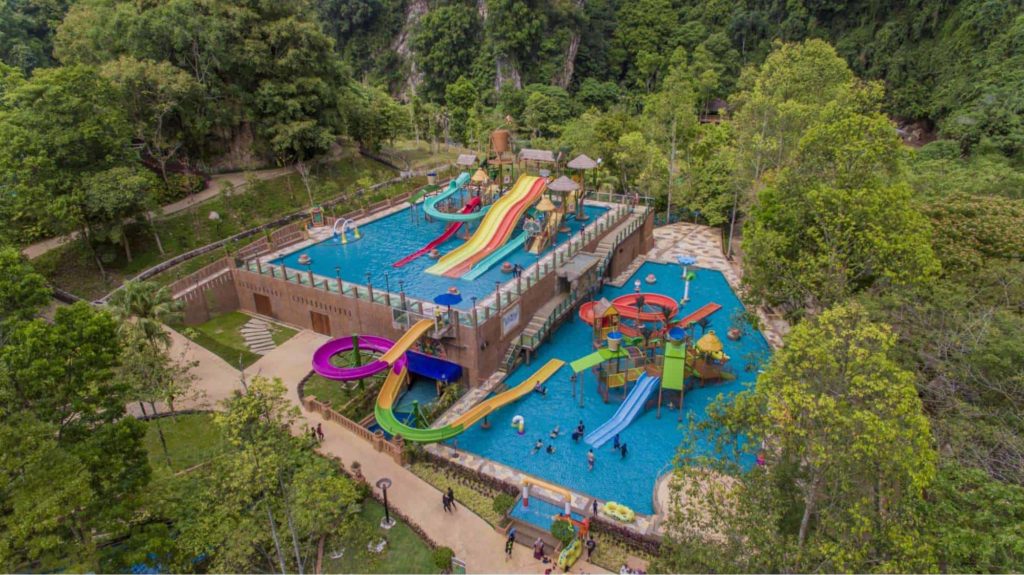 What you might think is an archaeological wonder is actually a theme park and resort in Ipoh. It's located at the foot of a limestone hill that is over 400 million years old, which is only fitting for the exciting adventure that awaits its visitors.
The Lost World of Tambun is one of the premier attractions in Malaysia as it has several rides featuring "lost worlds" and discovery adventures.
3. Cities that are both exhilarating and relaxing.
Malaysia's cities are a mixture of history and modernity. There are plenty of wonders to find while roaming around Malaysia's cities.
They're great places to stroll and unwind. These are visited by people who want to be in a peaceful and slow-moving environment, to be one with nature, or to experience a different kind of city life.
Kuala Lumpur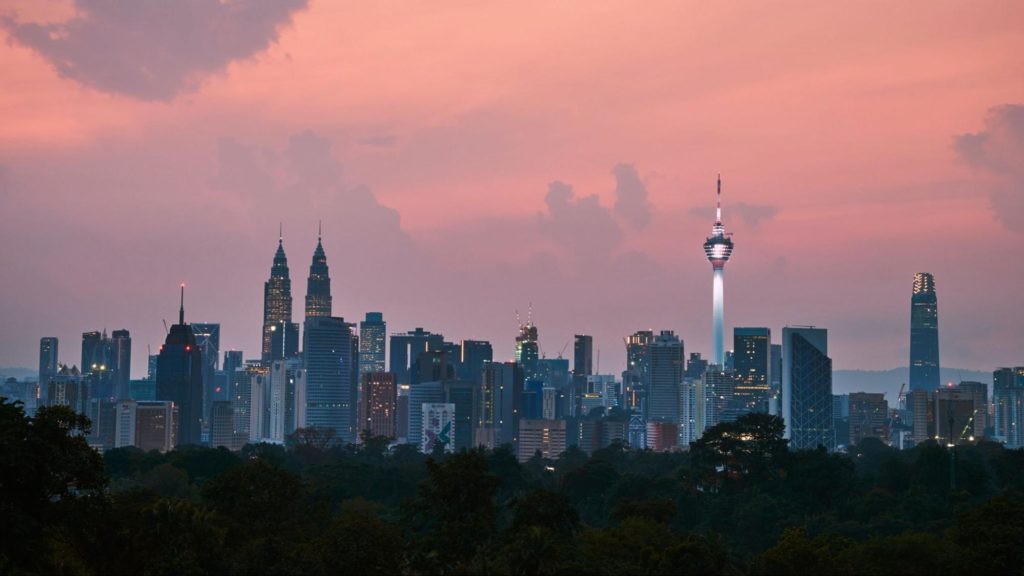 The most famous city in Malaysia, Kuala Lumpur, is a premier stop in Asia. As the country's capital, it's also a great gateway to the rest of Malaysia.
It's a popular place to find not only modern architecture but also several historic sites. Aside from skyscrapers and business hubs, you'd see colonial and cultural landmarks, eco-parks, and other natural attractions in Kuala Lumpur.
This city is a gastronomic heaven because of the number of food stalls, restaurants, and cafes on every corner. Plus, Kuala Lumpur is home to amazing shopping malls and markets.
The nightlife in Kuala Lumpur also has a lively nightlife, especially in its Golden Triangle where there are dozens of clubs and bars.
George Town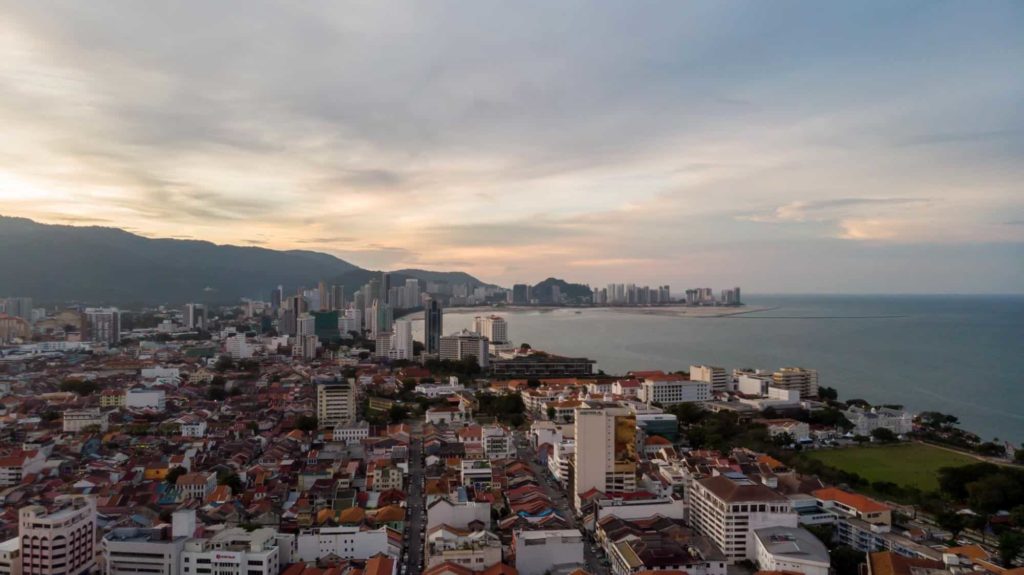 One of the UNESCO-designated World Heritage Sites in Malaysia, George Town is a popular city where tourists flock as it's a vibrant city with a mixture of diverse cultures.
While it's the capital of Penang island, it's filled with British colonial buildings, Chinese shops, temples and mosques, skyscrapers, and shopping malls.
George Town is also known for its world-famous street art project which was commissioned by the Penang Government in 2012. Some of these murals are also interactive so tourists can take Instagram-worthy photos in its streets.
Melaka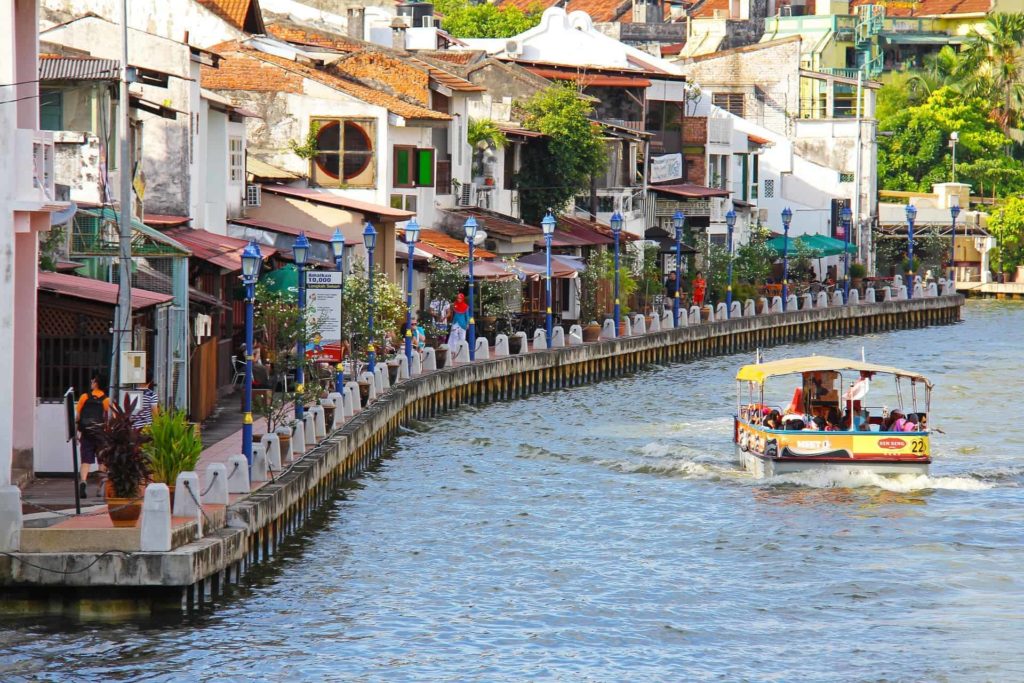 Melaka, commonly called Malacca City, is a charming town that is also a World Heritage Site as declared by UNESCO. It's deemed the historic capital of Malaysia because of its wealthy heritage.
Along with its vibrant history, it has evident influences from the Peranakan, Malay, Indian, Chinese, and European cultures.
It's a comfortable place to explore with breathtaking and historical sites to visit, as well as museums and galleries, and interesting architecture.
Kota Kinabalu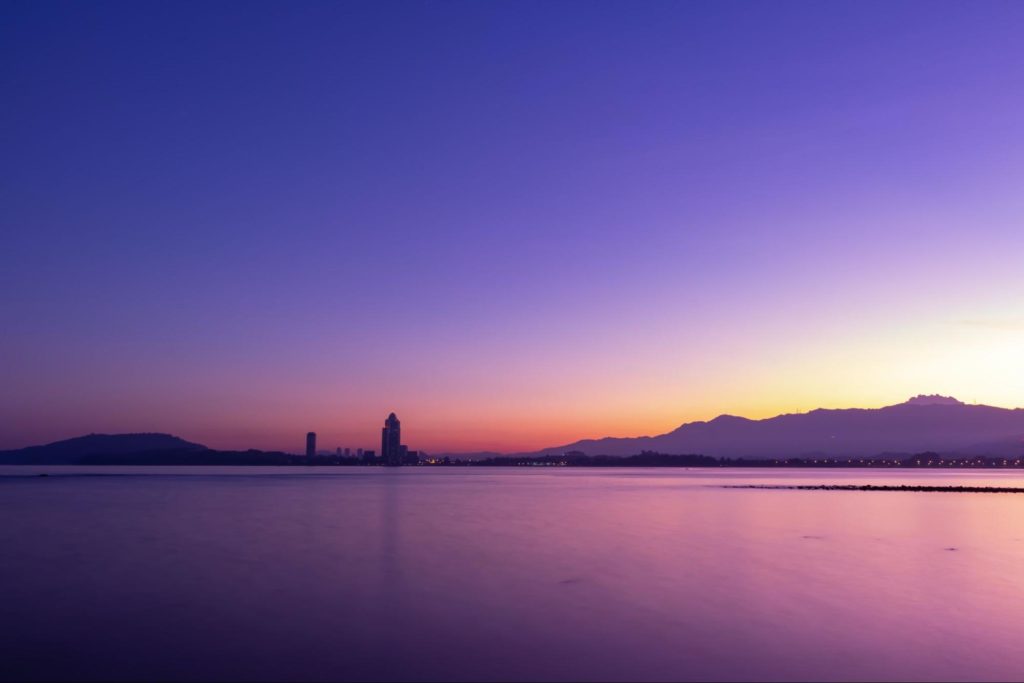 A rapidly-growing city in Sabah, Kota Kinabalu is a famous city that is blessed with astonishing natural sites and modern architectural sites.
Despite having a rural and laid-back ambiance, Kota Kinabalu isn't short of tourist attractions, activities, and delicacies. In fact, it's well-known for its stunning and world-class islands and beaches.
4. Magnificent mountains and highlands.
One of the main reasons why millions of tourists visit Malaysia is because it's famous for being rich in natural wonders. Malaysia's landscapes are acclaimed around the world, and some are even recognized by UNESCO.
This country is a prominent ecological hotspot with countless forests and boasts hundreds of magnificent hills and mountains. Additionally, the highlands in Malaysia are also popular for their cool temperatures and tea plantations.
Mount Kinabalu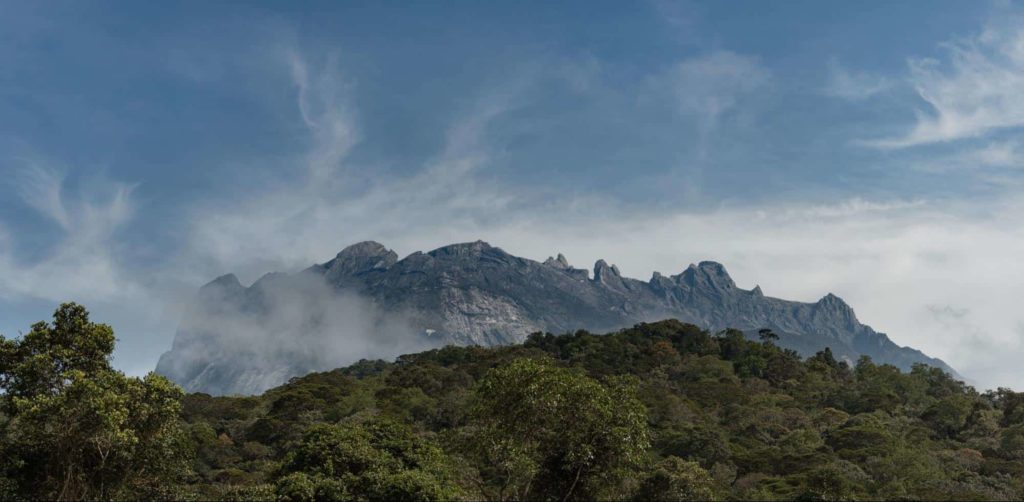 The highest summit in Malaysia, Mount Kinabalu is one of the most magnificent natural sites in the country and it's also one of the major destinations in the country.
Every year, thousands of fans would come to Mount Kinabalu to climb or to visit and try out different activities around the mountain.
Aside from being a dreamland for hikers, it's also a legendary destination for biologists and zoologists because of its incredible endemism that's recognized worldwide.
Gunung Raya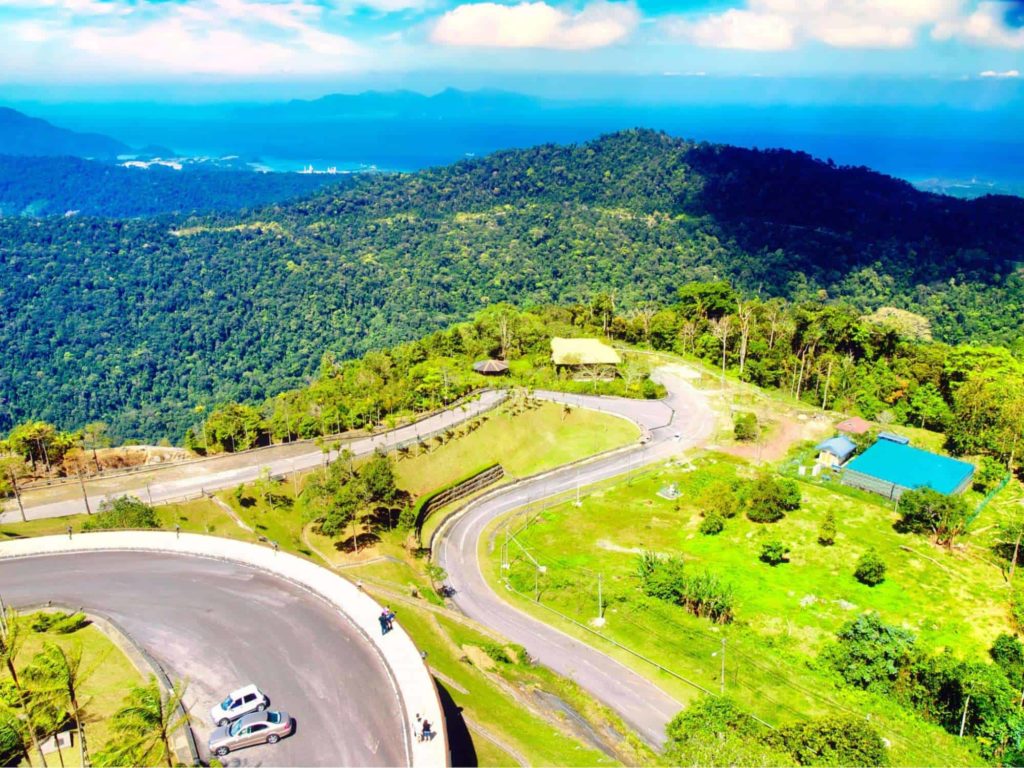 Gunung Raya may only be a small mountain in Langkawi but it's one of the most prominent places visited in Malaysia. Its thick rainforests offer great adventure experiences for its visitors.
Anyone who comes to the observation deck at the watchtower is left wanting more because of the sensational views from the top. Plus, it's distinguished for the night guarded tours where tourists could spot nocturnal animals on the island.
Cameron Highlands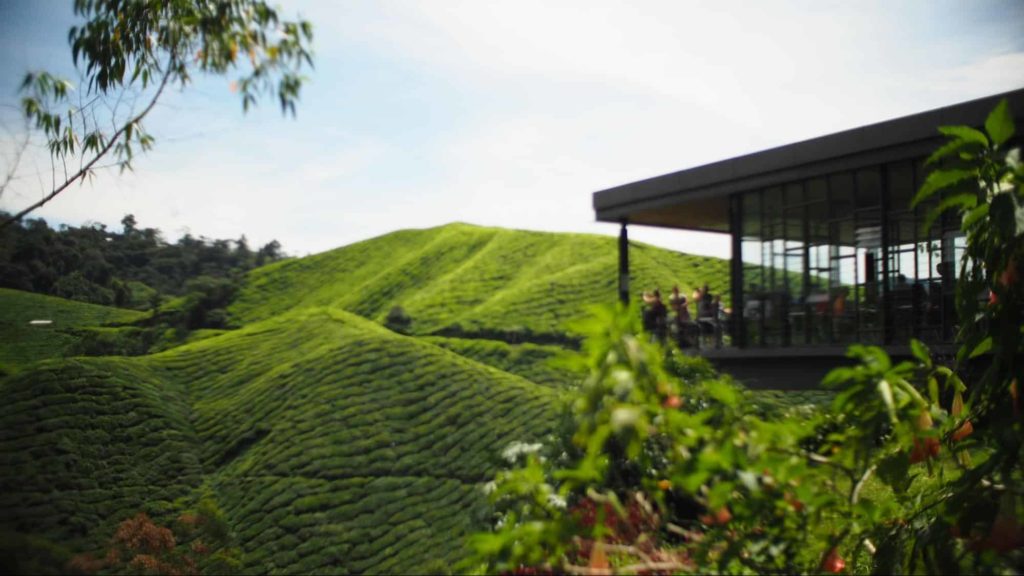 | | |
| --- | --- |
| Location | Pahang, Malaysia |
| Highlights | Tea and coffee plantations, English tea |
Cameron Highlands is a hill station in Pahang with cool weather conditions. It has an average of 18 degrees Celsius as it has an elevation of 800 to 1,603 meters above sea level.
This is why it's a perfect spot for growing coffee and tea. In fact, the tea estates here are famous tourist destinations for tours of the tea and coffee plantations and to taste its traditional English cream teas.
5. Marvelous caves that are perfect for exploring.
Malaysia has thousands of cave structures. It's also famous for its countless awe-inspiring limestone caves that tourists could explore.
Some of these are also famous for having historical significance that visitors would like to see with their own eyes the remnants from ancient inhabitants. Meanwhile, some also serve as home to extremely rare flora and fauna.
Batu Caves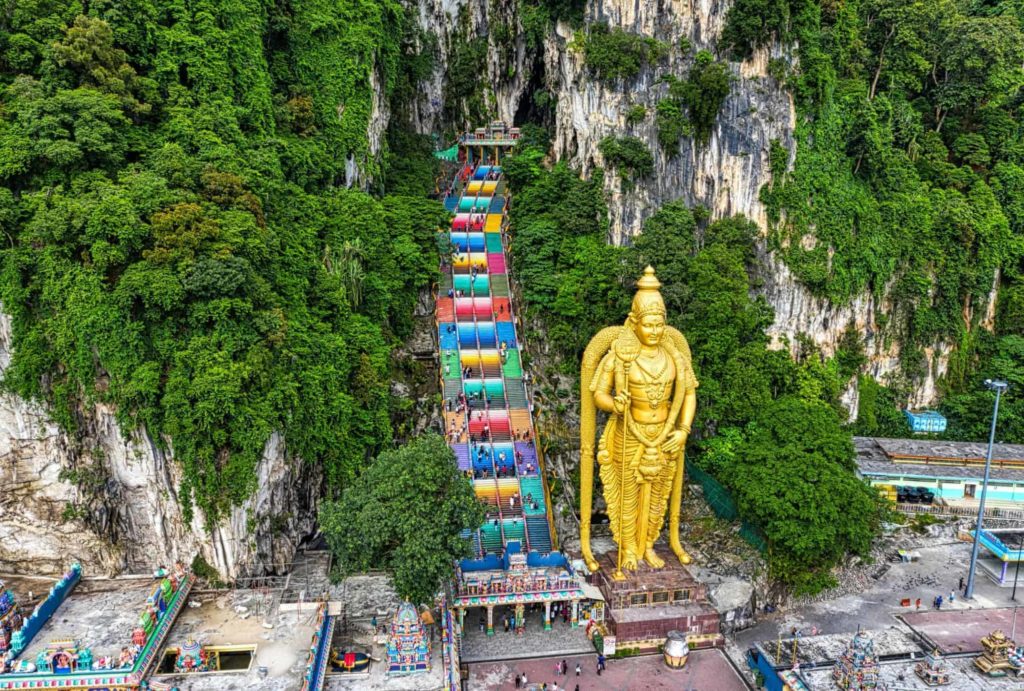 The most famous and most visited caves in Malaysia is the Batu Caves, which is located on a limestone hill just outside of Kuala Lumpur. It's a natural wonder filled with cultural and historical significance as it's approximately 400 million years old.
A century-old temple was built here and it's one of the most popular Hindu shrines in the world. As it's dedicated to Lord Murugan, there's a gigantic statue of the god at the entrance of the caves.
Niah Caves
Another well-known destination in Malaysia is the historic Niah Caves which can be found in Sarawak. This is divided into The Great Cave and The Paintain Caves which both have pre-historic significance.
The Niah Caves is deemed the oldest human settlement in East Malaysia. Up to this day, they contain cave paintings, stalactites, stalagmites, and fenced-off burial sites.
Caves in Ipoh
Another reason why Ipoh is a well-known city in Malaysia is that it's home to several limestone caves.
One of these caves is Gua Tempurung. It's also one of the longest caves in Malaysia so it has plenty of viewing platforms, especially so visitors could closely see the crystal formations.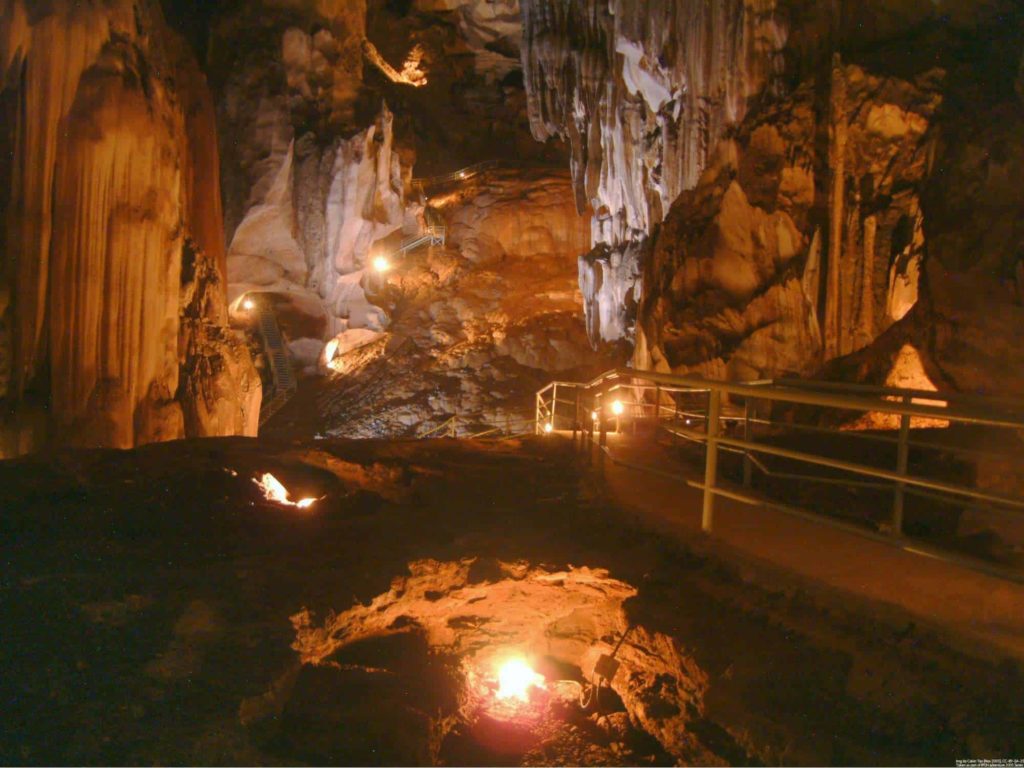 Additionally, the Panhang Cave is also a popular destination in Ipoh because of the Neolithic paintings found inside which are approximately 5,000 years old. Another cave in Ipoh is Sam Poh Tong Cave which has a turtle pond and plenty of Buddhist statues.
6. Breathtaking national parks and rainforests.
Malaysia is also famous for being abundant in parks and rainforests because of its rich natural wonders. More than 50% of this country is made of jungles and rainforests.
Each of these destinations also spoils its visitors with numerous exhilarating adventures that they can experience even for the first time.
Aside from hiking and trekking, some of the revered activities in Malaysia's national parks and rainforests are the canopy walk, wildlife spotting, and bird watching.
Taman Negara National Forest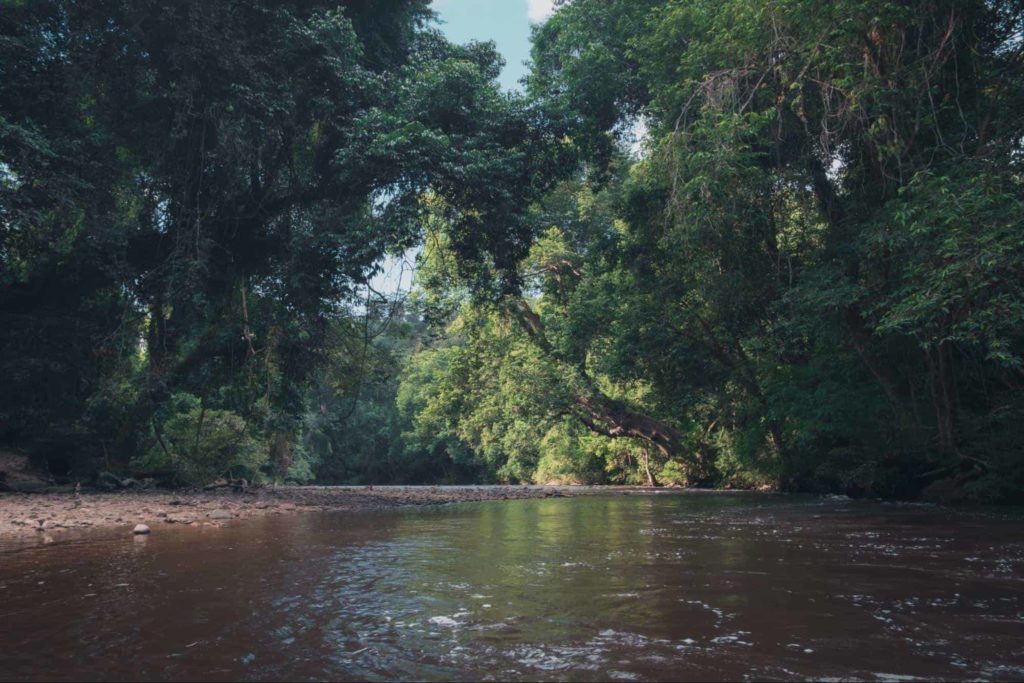 Known as the biggest park in Malaysia, Taman Negara is also one of the UNESCO-designated World Heritage Sites in the country.
It's also famous for being one of the oldest rainforests in the world because it's more than 130 million years old. Plus, it's home to Gunung Tahan which is one of the hardest hiking trails in Malaysia.
Malaysia's diversity in flora and fauna is tremendously evident in Taman Negara. It's home to more than 8,000 species of flowering plants and almost 200,000 fauna species.
This park is also home to the indigenous tribe of Orang Asli who are considered the first inhabitants of the country.
Kinabalu National Park

Aside from being home to Mount Kinabalu, the Kinabalu National Park is the first UNESCO World Heritage Site in Malaysia.
This is a famous destination for those who want to see Mount Kinabalu up close and for those who want to experience a fun and peaceful vacation. Likewise, it's a haven for adventure-seekers who want to trek the jungle or who want to go wildlife spotting.
Gunung Mulu National Park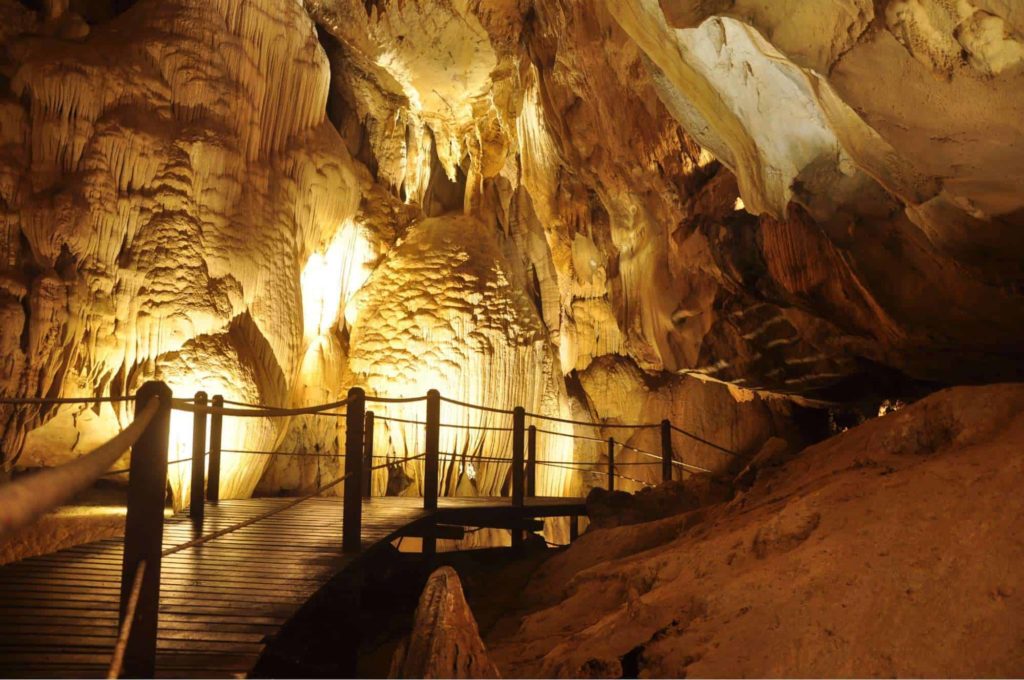 One of the reasons that make Malaysia famous is that it has the world's largest cave chamber which can be found in Gunung Mulu National Park in Sarawak.
The park is also another World Heritage Site that UNESCO designated in Malaysia, which is easy to see because of its richness of natural wonders.
What makes this a famous destination is that it's home to three mountains, namely, Mount Benarat, Mount Api, and Mount Mulu, the second-highest summit in Malaysia.
The park also houses the Pinnacles which is a forest composed of razor-sharp limestones and the Deer Cave which is the world's second-largest cave passage.
7. Stunning islands and beaches.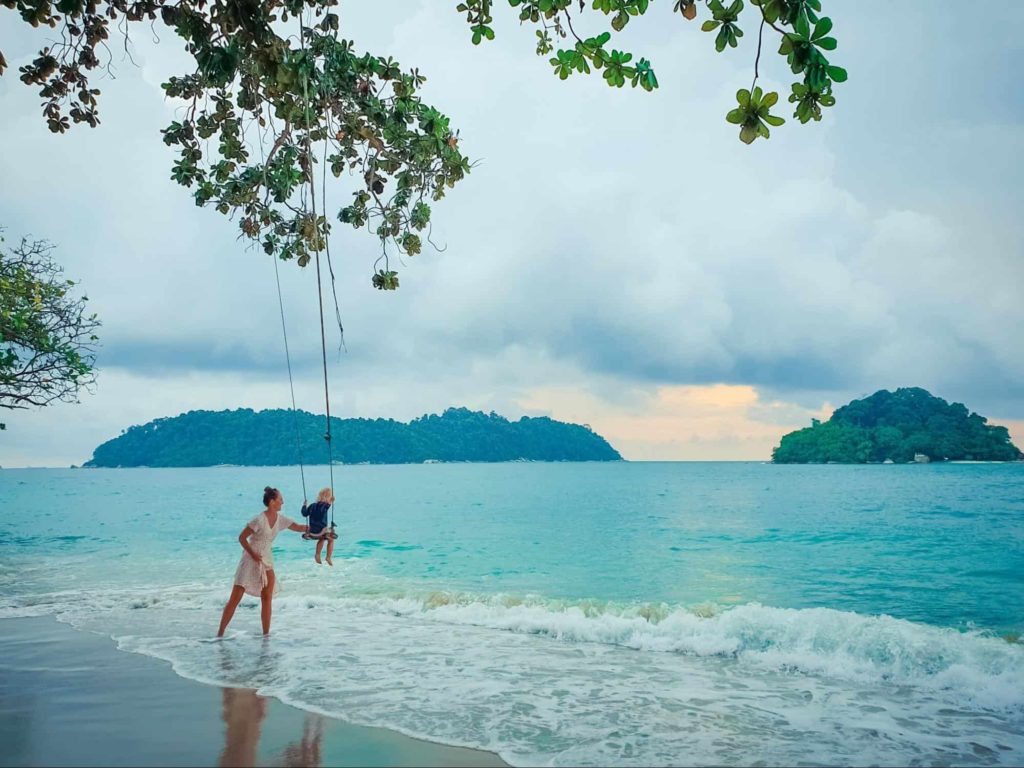 Since Malaysia is surrounded by water, it's famous for having an astonishing coastline. This is why it's no surprise that it's full of popular and stunning beaches which are perfect for the country's tropical and warm climate.
Whether tourists seek a luxurious destination, an extreme activity, or a laid-back escape, they could find a place to visit in Malaysia.
Likewise, there are several opportunities to go sunbathing, island hopping, diving, and snorkeling in Malaysia because of the number of islands and beaches in the country.
Tunku Abdul Rahman Marine Park
This marine park is also one of the most famous attractions in Malaysia. It's a cluster of five beautiful islands filled with water and land activities like scuba diving, jungle trekking, and snorkeling.
While most of the islands here are busy and crowded, some are almost untouched. Visitors can also experience going on a zipline ride that connects the islands of Gaya to Sapi.
Langkawi
Langkawi is one of the most popular attractions in Malaysia because it's the ultimate destination for a tropical escapade. It's known for its white sand beaches, lush forests, and mangroves.
Furthermore, this island is also duty-free so tourists love shopping here.
Sipadan Island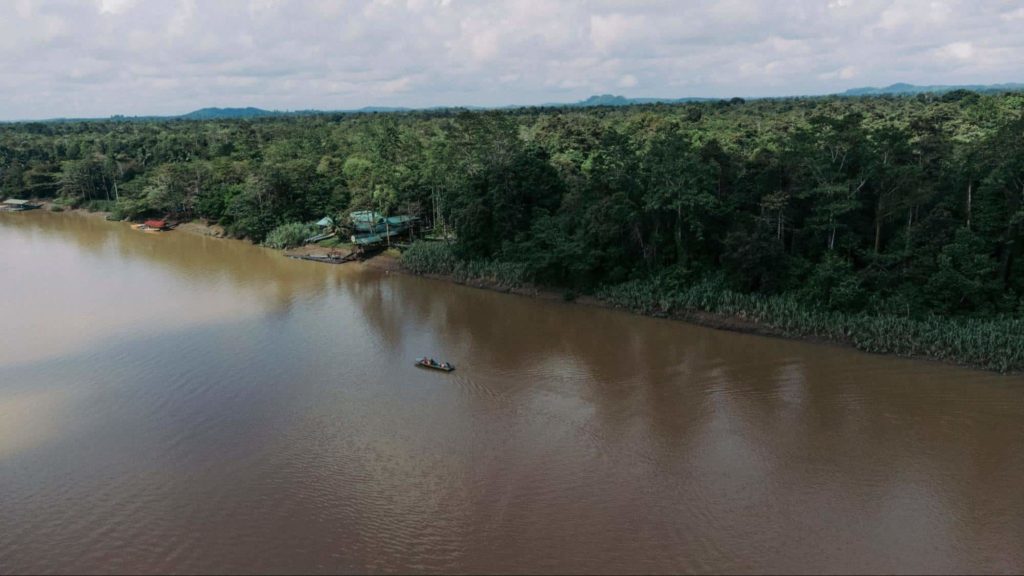 Sipadan Island is one of the most pristine islands in Malaysia which is why it's kept as a protected area. Unlike other islands in Malaysia, it's not possible to stay in Sipadan due to environmental protection laws.
This island is also one of the richest marine habitats around the globe and it serves as a home to some of the most endangered marine species.
It's also an acclaimed island that is always considered one of the best scuba diving spots in the world, which is why there are only 120 permits released every day here.
Foreign and local visitors alike flock to this island in Semporna, Sabah because of the pine-green water and vertical topography of Sipadan Island.
Tioman Island
| | |
| --- | --- |
| Location | Pahang, Malaysia |
| Highlights | Duty-free island, water sports, trekking in the jungles |
Tioman Island in Pahang is dubbed as a haven for those who are into water sports, especially surfers since it has amazing waves and divers as it has pristine coral reefs.
While there are several villages on this island, it's still covered by lush rainforest canopies. Visitors could also enjoy trekking in its jungle as it's a waterfall hiking trail that leads to the wonderful Asah Waterfall.
8. A diverse wildlife and plant life.
Malaysia is also famous for being one of the top spots to admire not only its lush greenery but also its exotic collection of wildlife and plant life. Because of this, it's a popular location to spot wildlife and plants, as well as bird watching.
Hundreds of thousands of flora and fauna species are spread across this country. Most of them are endangered and protected by the WWF, and some species can only be found in Malaysia.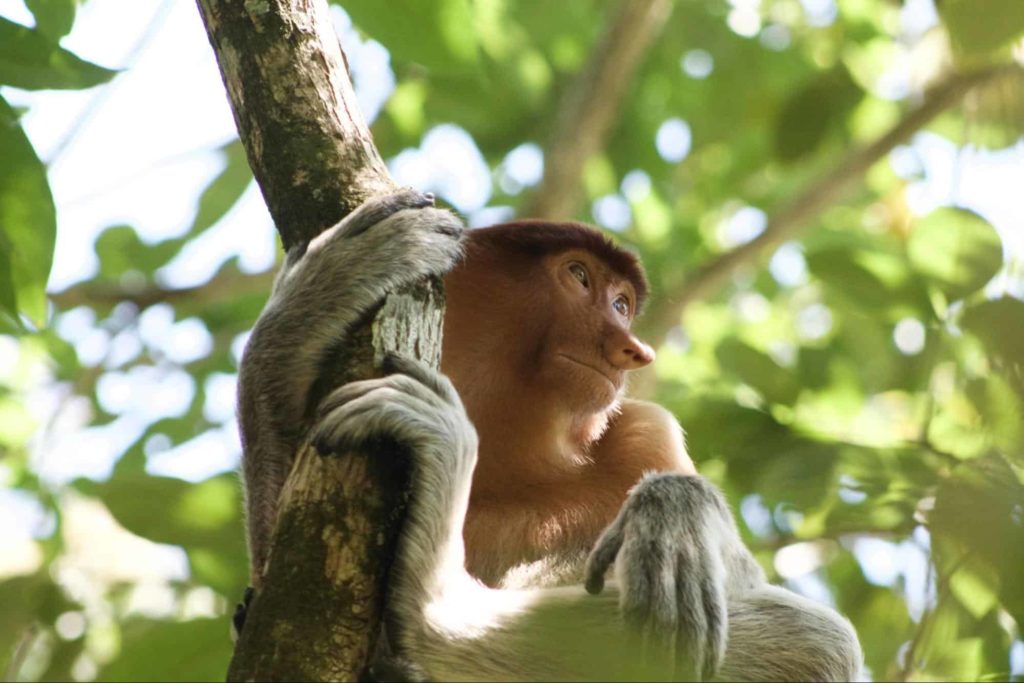 Because most of Malaysia remains underdeveloped and untouched, there could still be several species of wildlife and plants that have not yet been discovered there. It's an incredible destination for wildlife and botany enthusiasts.
Some of the species of flora and fauna that Malaysia is known for are the following:
Orangutan
Malaysia is only one of two homes in Asia to various species of orangutans, the only great apes on the continent.
However, because of deforestation and hunting, these tree-climbing mammals are not considered critically endangered and they're seldom spotted in the wilderness.
This is why there are now a few orangutan conservation areas established in Malaysia where rescued orangutans are nurtured and raised. Most of them can be found in Sabah and are often hot tourist attractions in the said state.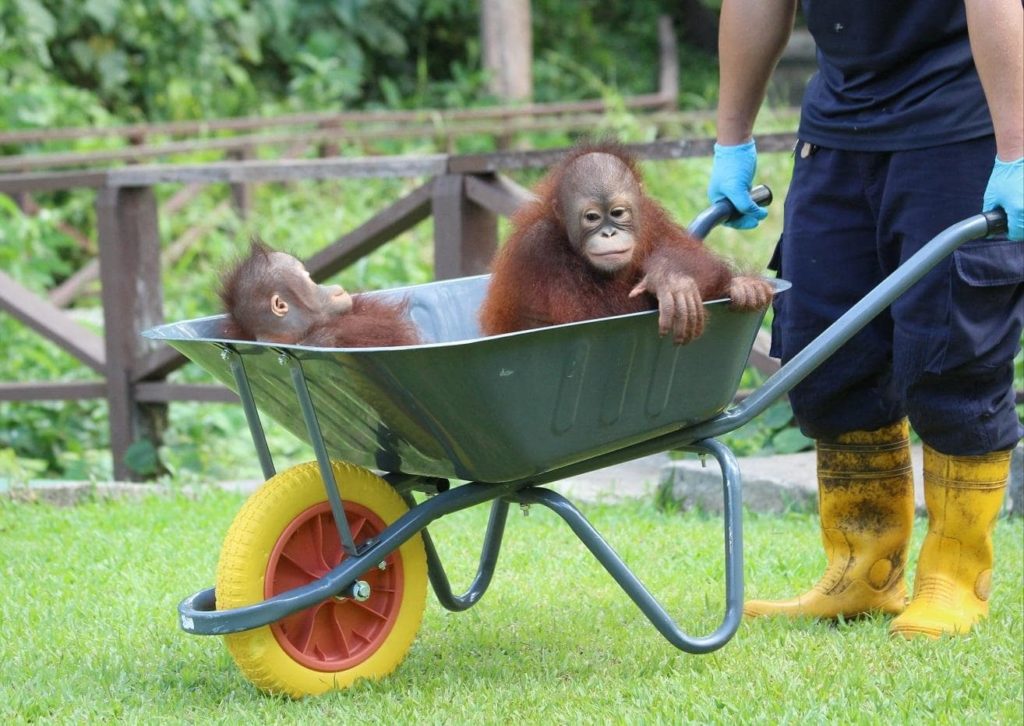 Bornean Sun Bear
Another vulnerable species that can be found in Malaysia is the sun bear, which is one of the bear species in Southeast Asia that live in tropical lowland forests.
These are the second-rarest species of bear in the world, next to the giant panda. These are also the smallest and most arboreal species of bears, but they're also the least studied.
However, because of habitat loss and hunting, they've become extinct. In 2014, the Bornean Sun Bear Conservation Centre was established to care for and provide rehabilitation to sun bears that were rescued from captivity.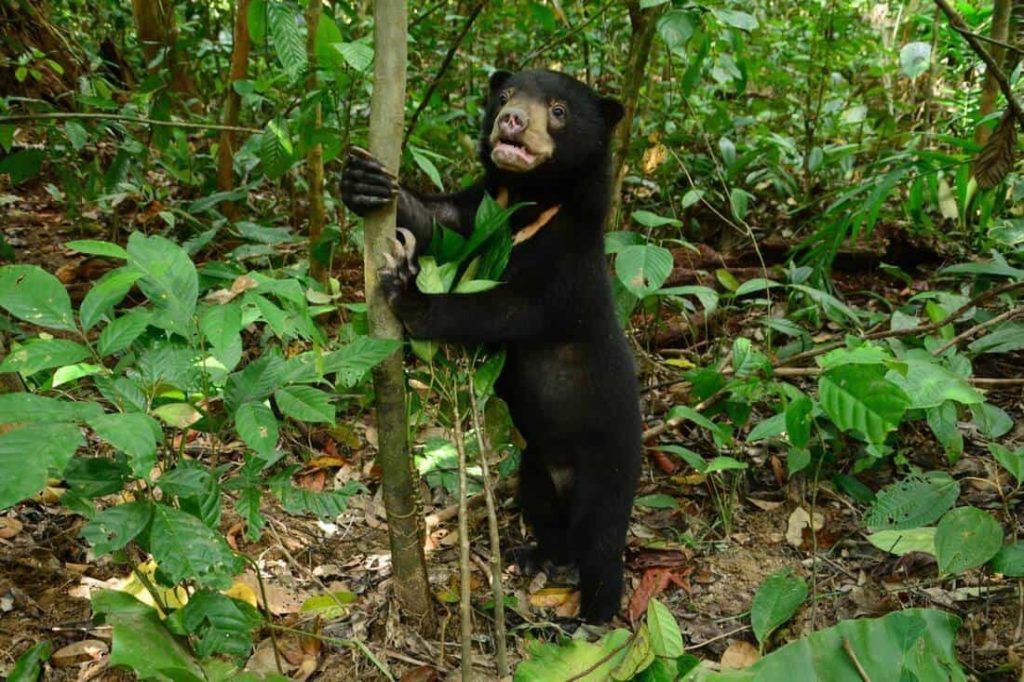 Malayan Tiger
Another cherished species of wildlife which makes Malaysia famous is the Malayan Tiger, which is the country's national symbol and the only tiger species in Malaysia. This is the smallest species of tiger within the Malay Peninsula and south of Thailand.
But because of hunting and loss of habitat due to developments, the population of the Malayan Tiger declined and there are not only 150 of them in Malaysia.
Rafflesia
Rafflesia, the largest flower species in the world, can also be spotted in limited areas in Peninsular Malaysia. Not only is it a rare species, but there are seven species of this flower in various parts of Malaysia.
If a tourist or visitor is lucky, they'd easily spot a blooming site for this Rafflesia as a blooming Rafflesia is an extraordinary occurrence.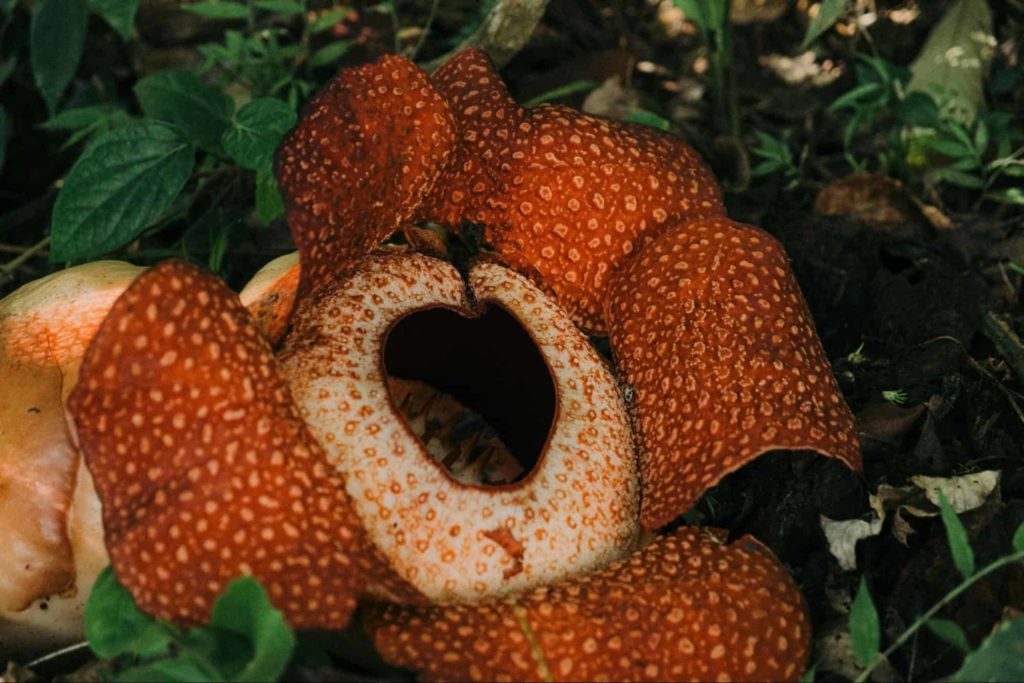 9. Its nine royal families.
Malaysia's unique monarchy is one of the famous things about this country. This system was established in 1957 after the British colonization
There are nine royal families from the 13 states of Malaysia. Each head of the family is given the title sultan and they take turns in a rotation to become king of the country and head of state every five years.
| States with Monarchy | |
| --- | --- |
| State | Monarch |
| Johor | Sultan |
| Kedah | Sultan |
| Kelantan | Sultan |
| Pahang | Sultan |
| Perak | Sultan |
| Selangor | Sultan |
| Terengganu | Sultan |
| Perlis | Raja (king) |
| Negeri Sembilan | Yang di-Pertuan Besar (chief ruler) |
10. Its various, spectacular mosques and temples.
Malaysia has some of the most famous mosques in the world. As a predominantly Muslim country, there are about 6,800 mosques in Malaysia and 80 of which are under the tourism belt because they have historical value.
Additionally, because of the diverse religious realm in the country, there are also temples of other faiths which also make Malaysia famous.
These are all must-visit places in the country as they're great travel itineraries for tourists to visit. Everyone can go to these mosques and temples even if they're not of the same belief but are interested in architecture, culture, and art.
National Mosque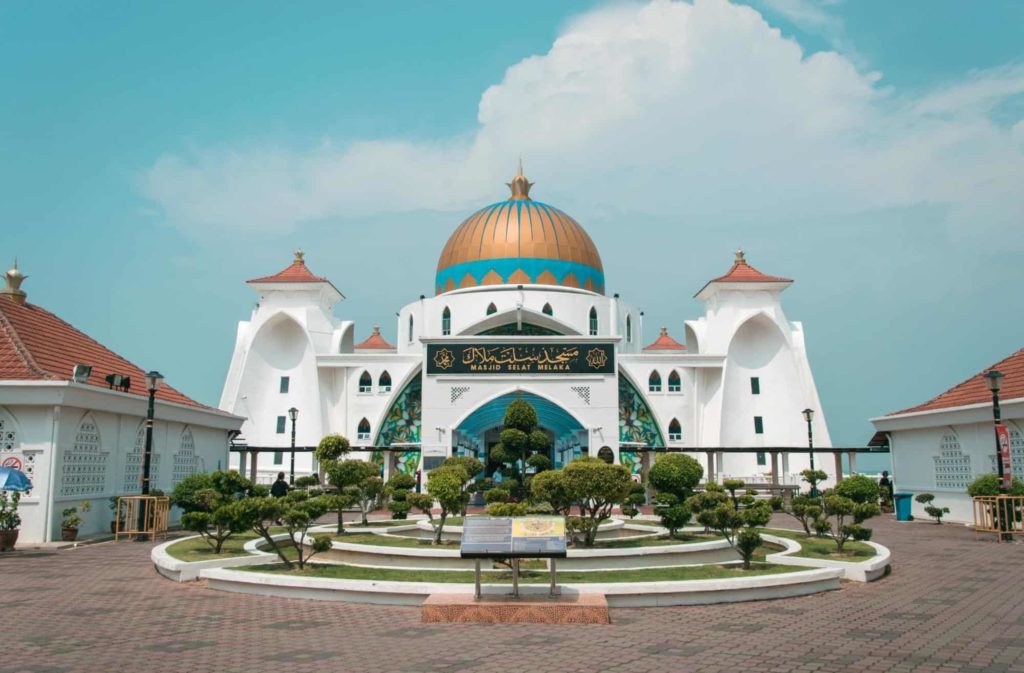 Situated in Kuala Lumpur, the National Mosque of Malaysia is one of the most prominent places of worship in the world. Its design has influences of Islamic art and architecture, particularly of the Grand Mosque in Mecca.
While it's open to tourists, non-worshippers can't enter the worship hall but they can take a stroll in the gardens outside even during a time of prayer.
Floating Mosque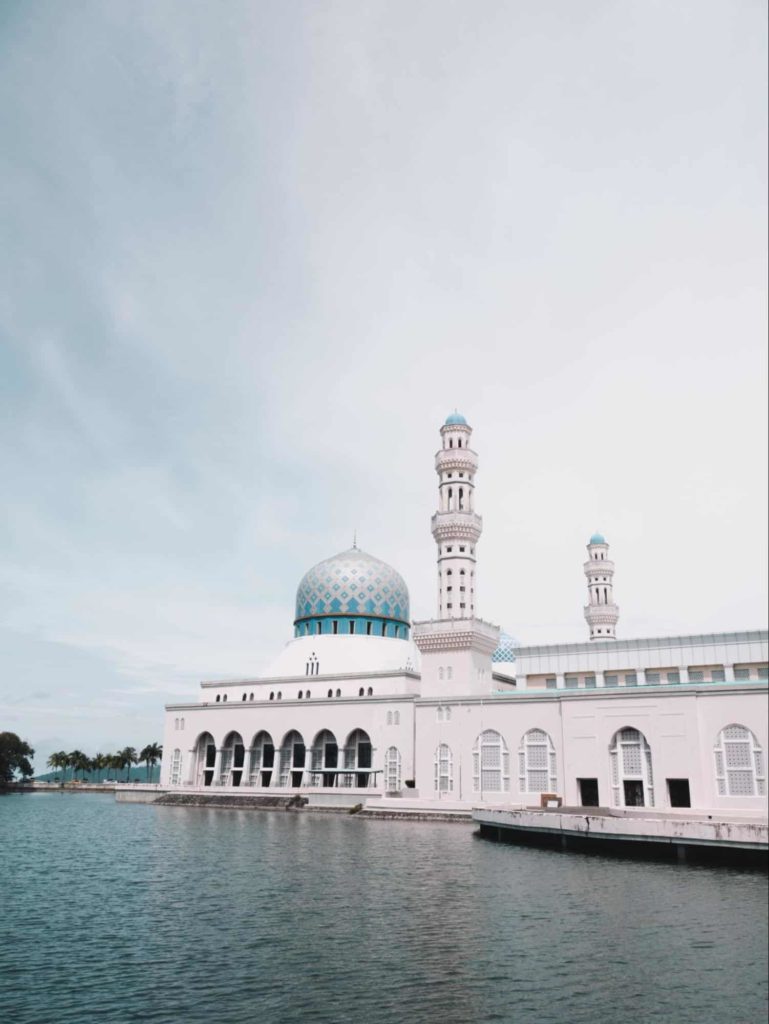 One of the most famous destinations not only in Sabah but in the entire of Malaysia is the Masjid Bandaraya Kota Kinabalu. It's known as the Floating Mosque because it appears to be floating, especially against the reflection of the water surrounding it.
Tourists frequent this mosque because of its aesthetic appeal and mixture of traditional and modern architecture.
Crystal Mosque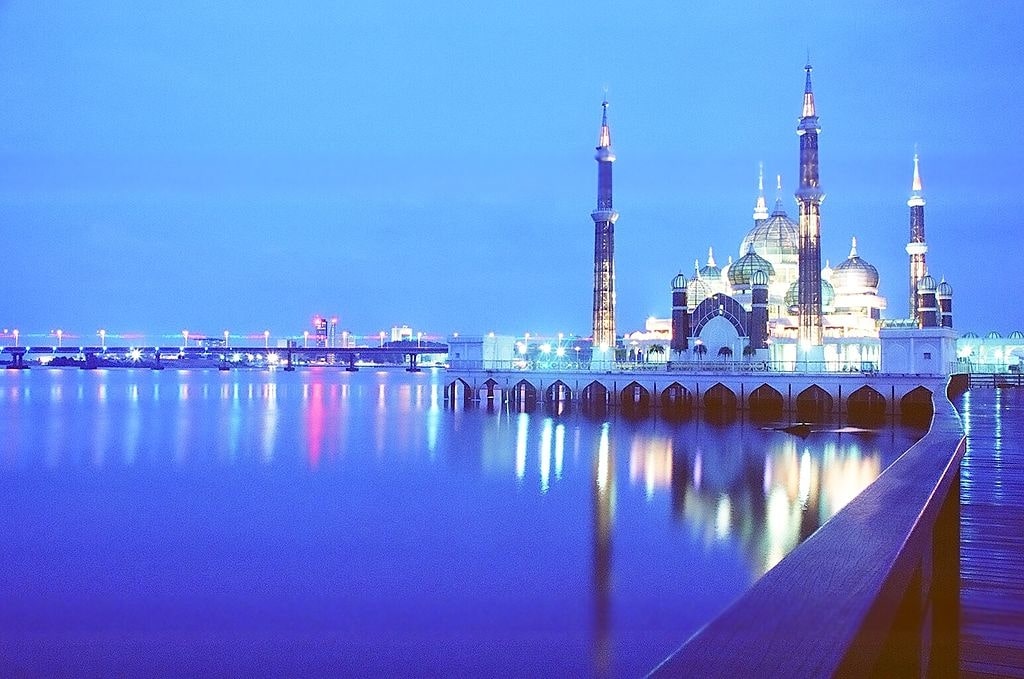 In Terengganu, tourists will find the famous Crystal Mosque, one of the most notable mosques in the world and it's part of the Islamic Heritage Park.
It's known for its glass exterior that creates a crystal-like illusion. It's better to visit this at night because it fully lights up and this adds an extra appeal to the crystal exterior.
Because it has a built-in IT infrastructure, this mosque is also dubbed as the first intelligent mosque in Malaysia.
Kek Lok Si Temple
While Kek Lok Si Temple seems relatively newer than other Asian temples, it was built in 1890. This is famous for having 10,000 Buddha statues, for being the biggest Buddhist temple in Malaysia, and for being a significant pilgrimage site in the country.
Likewise, the seven-story Pagoda here also houses a 36-meter-high statue of the Buddhist goddess of mercy Kwan Yin.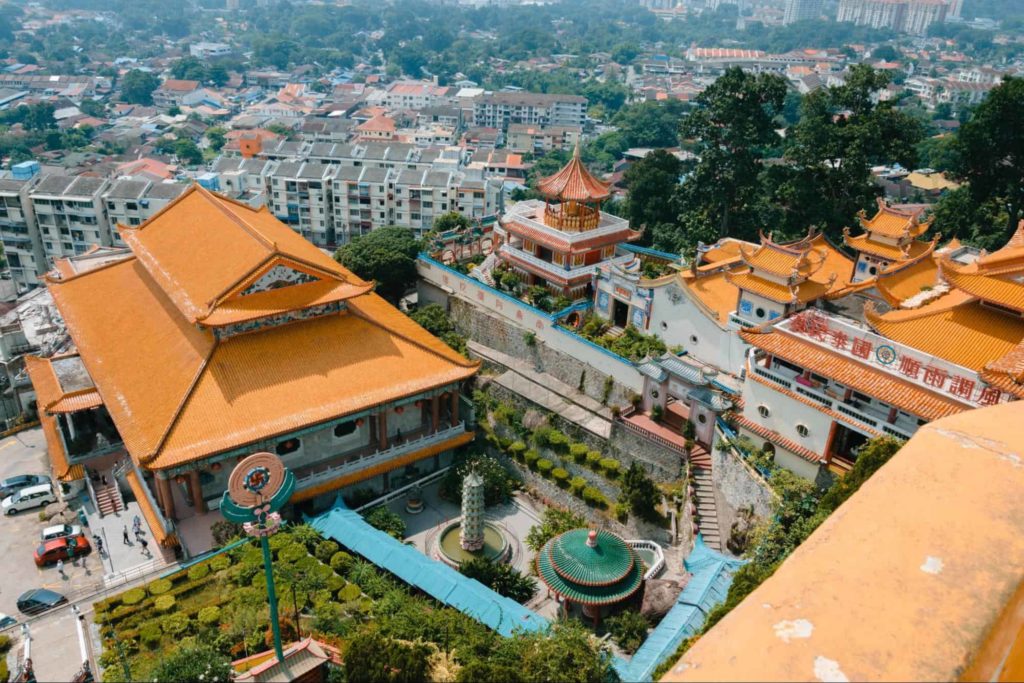 Thean Hou Temple
The Thean Hou Temple is a Chinese temple with six tiers built in the 1890s as a dedication to Thean Hou, the Queen of Heaven.
It's one of the biggest Buddhist temples in Southeast Asia. While it has become a tourist attraction, it's still a functional place of worship.
It even has a medicinal herb garden and tortoise pond within the grounds of the temple.
11. Its distinct culture.
Malaysia is deep-rooted in its culture despite the influences of other Asian countries and colonizers, especially the British and Portuguese.
In fact, the Malaysian population is made up of approximately 12% of the indigenous Orang Asli people and their culture and tradition are still preserved nowadays.
They live in harmony with the modernity of Malaysia, along with its dynamic but vibrant mixed culture.
This is why Malaysia is famous for being a multicultural region and it's one of the most fascinating things about this country.
This country has a Malay culture intermixed with that of the Chinese, Indian, and other Asian countries that surround it like Thailand, Singapore, and Indonesia. It transcends not only customs or traditions, but also cuisine, language, art, and architecture.
Discover Malaysia's Multiculturalism
12. Various festivals all year round.
Another thing that makes Malaysia famous is its year-round colorful festivals brought by the variety of cultures, religions, and ethnicities in the country.
As a matter of fact, tourists are recommended to visit Malaysia around the festival seasons to see the country's lively celebrations. There are usually free events and families often get together.
Some of the major and most popular celebrations in Malaysia that tourists should see are:
Eid Al Fitr
Chinese New Year
Deepavali
Independence Day
Thaipusam
Wesak Day
Dragon Boat Festival
Several harvest festivals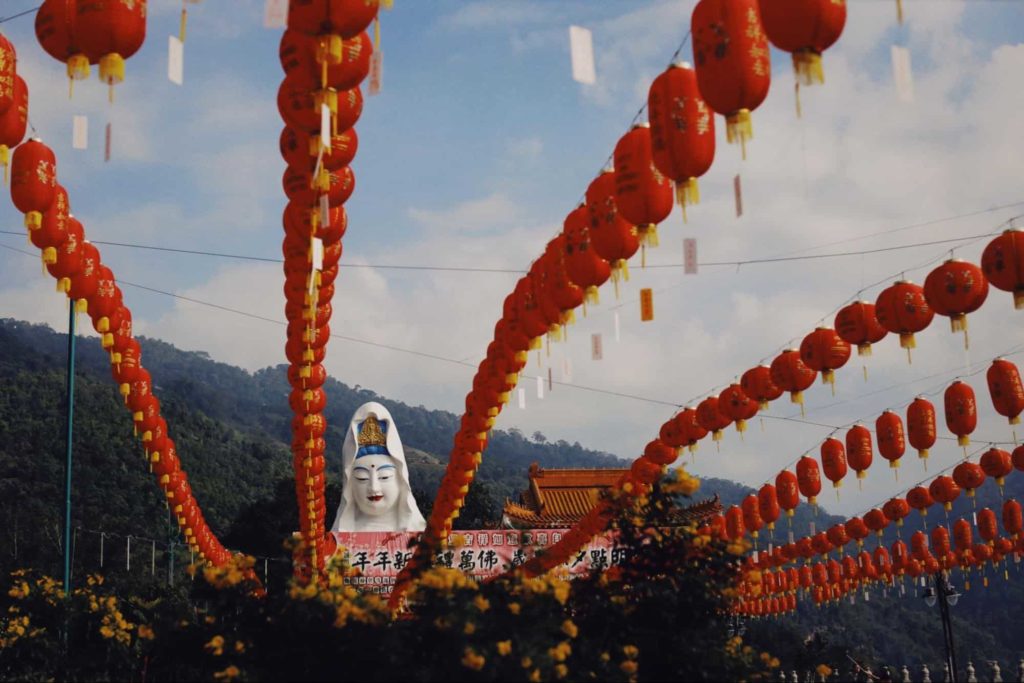 13. Diverse and scrumptious cuisine.
The food scene in Malaysia is one of the best reasons why this country is famous. You can have a taste of almost everything from around the world when you're in Malaysia.
Its fusion of local and foreign cuisines is top-notch and globally acclaimed.
Whether you're dining in a luxurious restaurant or cozy cafe or buying from one of the hawker stalls, you'll find both traditional and international food. These not only include Asian cuisine but also Western cuisine.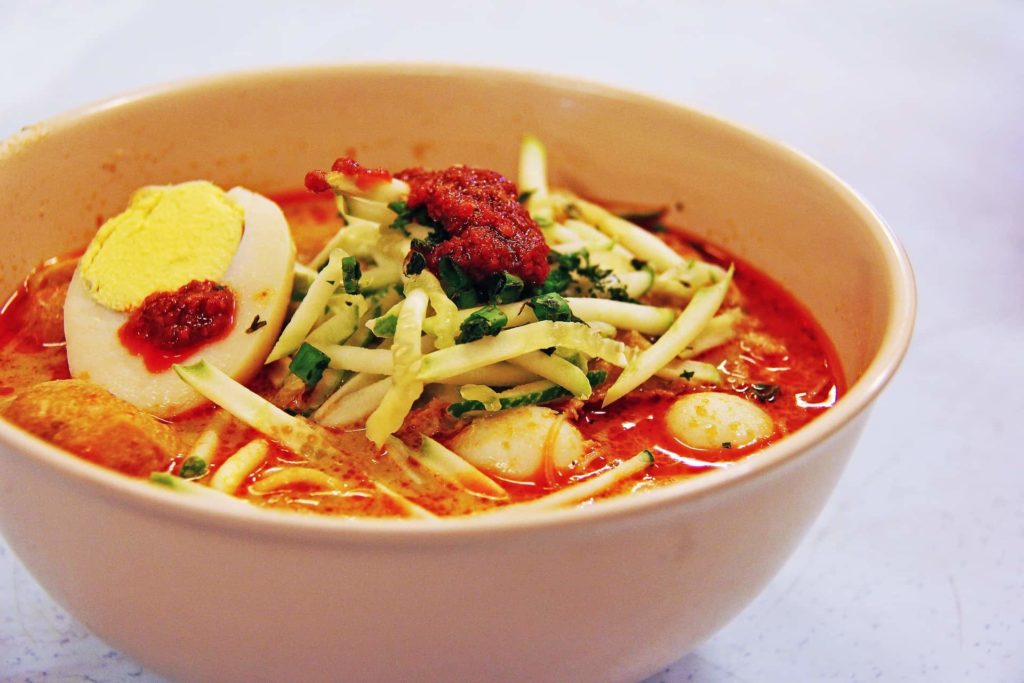 Night markets in Malaysia are also filled with rows of food stalls with endless options and they're also amazing tourist attractions.
Aside from Kuala Lumpur, one of the cities with a great food scene is Ipoh which is also dubbed as one of the food capitals of Malaysia. This city has excellent street food stalls that visitors should experience.
Nasi Kandar
A staple in the Malaysian food scene, Nasi Kandar can be found in all corners of the country. It's practically served in every eatery in every town in Malaysia.
This is a mixed curry rice dish that originated from Tamil dishes but customers can choose the sauce and/or toppings that they want.
It's commonly served with chicken, fish, prawn, squid, or other seafood. Vegetable options also often include cabbage with mustard seeds or okra.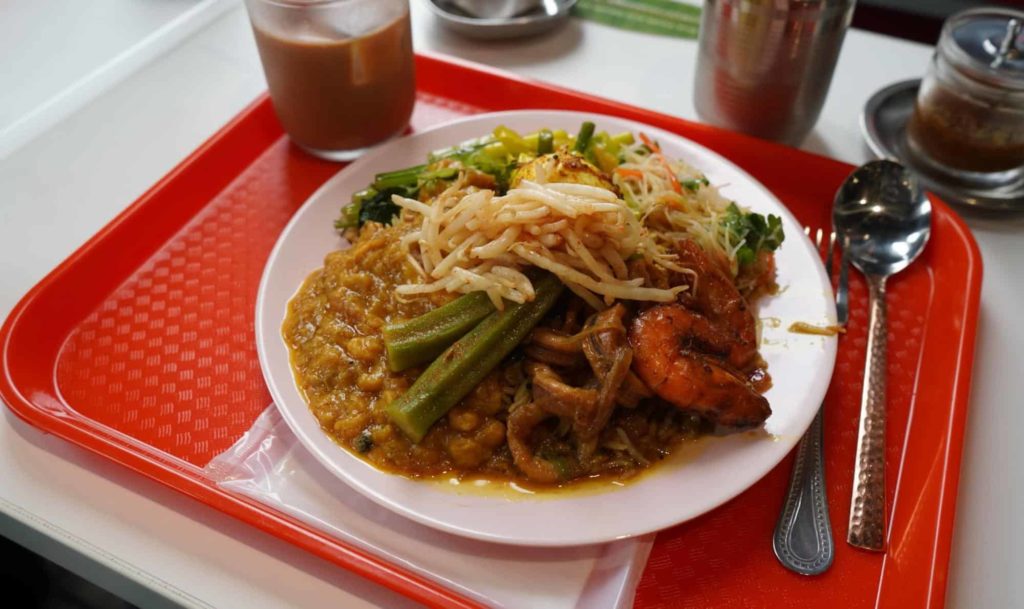 Nasi Lemak
Nasi Lemak is called the ultimate Malaysian dish. It literally translates into "fatty rice" and it's made of rice cooked with coconut milk, and often served on banana leaves.
It's also accompanied by fish or chicken curry on the side. There are also usually options for chilly paste or sambal sauce (dried shrimp paste with chili), hard-boiled egg, and fried anchovies.
White Coffee
White coffee is another popular delicacy that Malaysia is known for.
It can be traced back to the 19th century during British colonization when the Chinese introduced white coffee. From adding condensed milk to black coffee, the recipe was refined by various techniques of brewing, roasting, and stirring.
The Malaysian brand OldTown White Coffee is world acclaimed and it's the biggest producer of halal-certified coffee. Aside from its coffee chain in Ipoh, it also operates 200 cafes in the rest of Malaysia, Indonesia, Singapore, and Hong Kong.
Satay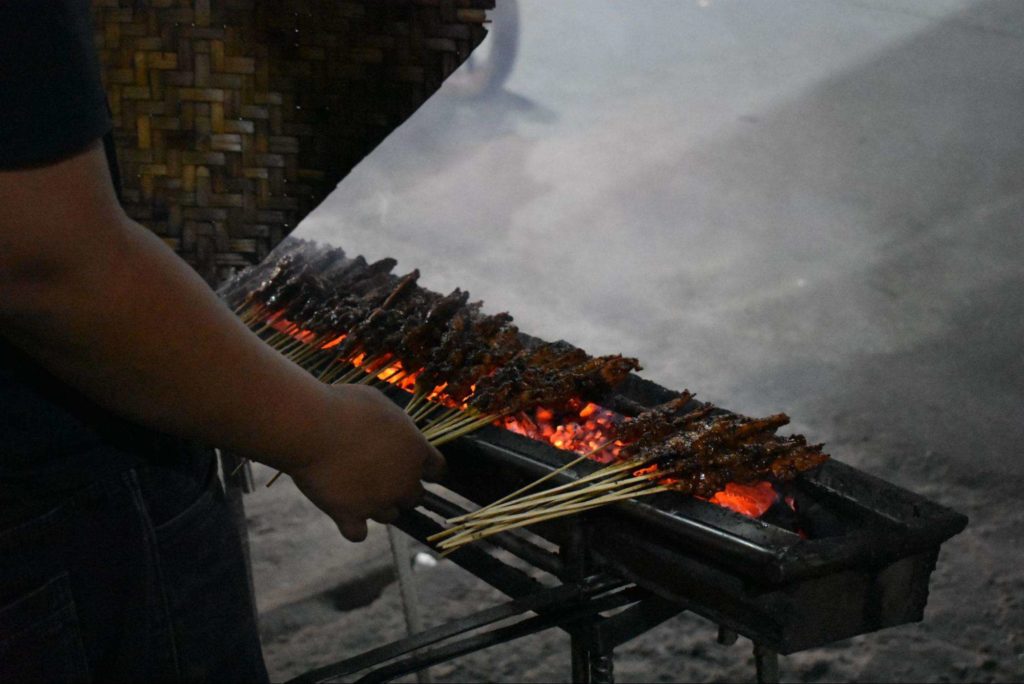 Satay is one of the most popular street foods in Malaysia that can be found not only on a street tent but even in luxury restaurants.
Its origins are traced back to a small town called Kajang in Malaysia but it was quickly adopted by the rest of the country and even abroad.
Satay is a lump of seasoned meat skewered and grilled over charcoal and served with different seasonings and sauces. The common options for satay are pork, beef, chicken, fish, goat, or tofu.
Other Delectable Treats in Malaysia
Laksa, a spicy noodle soup
Cendol, a sweet dessert
Rendang, a curry meat dish
Nasi Kerabu, a blue rice dish with coconut, bean sprouts, and fish sauce
Tea
Lemang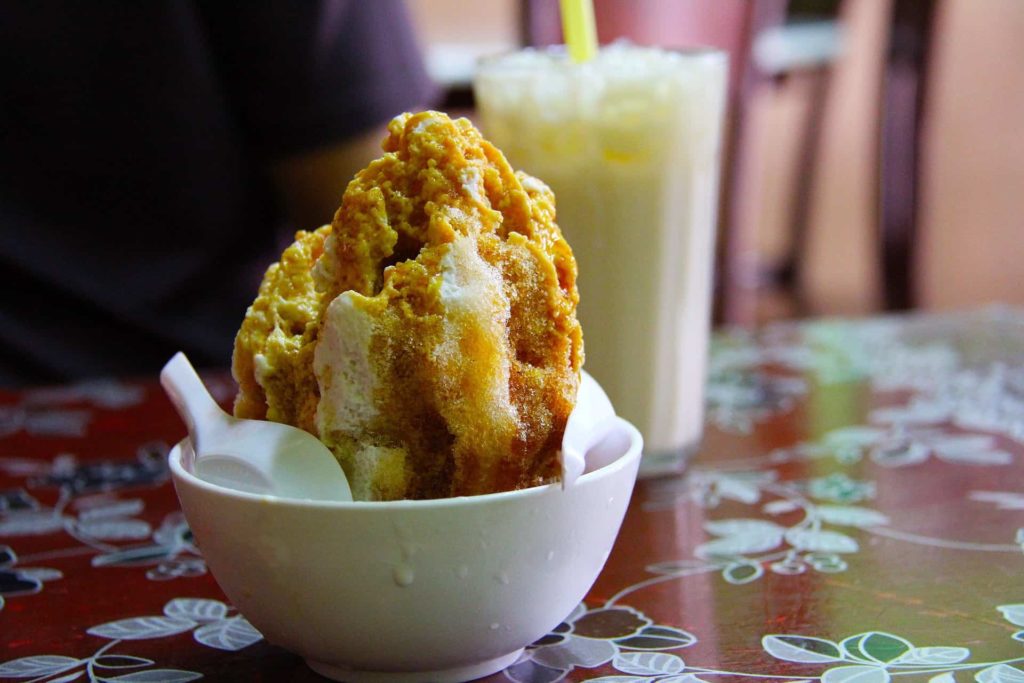 14. Notable products and handicrafts.
Because of Malaysia's diversity, this country is also popular for having a wide array of handicrafts and souvenirs that one should take home. Additionally, a lot of the popular hand-woven crafts that can be found in Malaysia are made from bamboo and rattan.
Additionally, some of the products made here are high-quality export materials that Malaysia is also famous for, particularly kitchenware or tableware.
Batik
Here are things that you need to know about the Malaysian Batik:
It's the most popular handicraft and fabric in Malaysia.
It's usually made of cotton or silk and designed with light or vibrant colors.
It's designed through waxing and dying.
The usual design patterns are flowers, butterflies, and various shapes.
It can be used to make clothes like the sarong, pillowcases, scarves, and tapestries.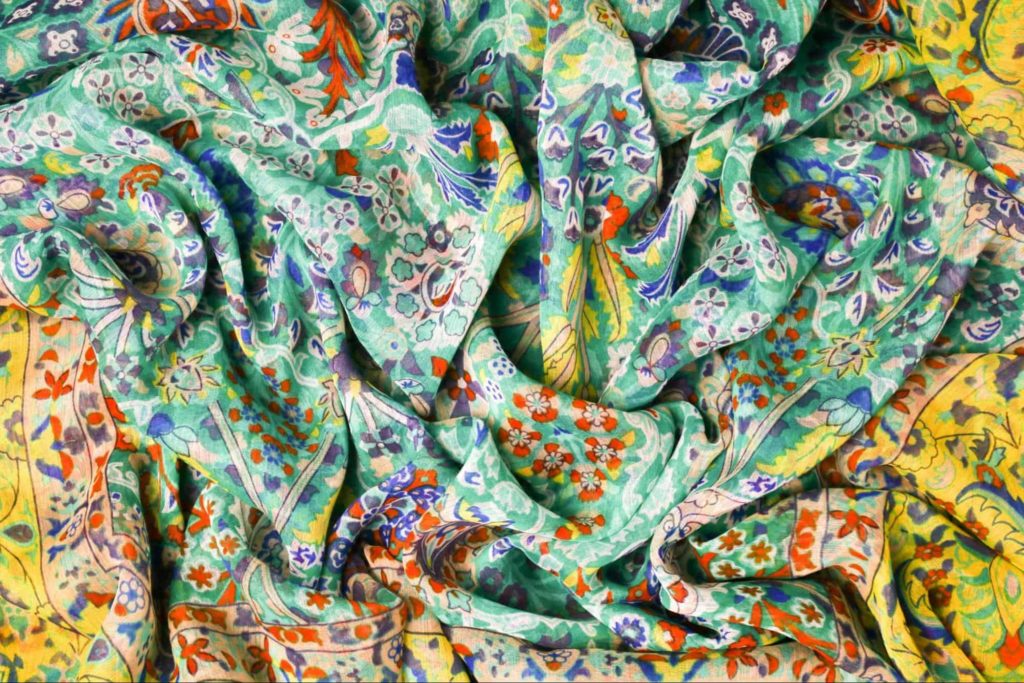 Rubber
Some of what you need to know about rubber production in Malaysia are:
Malaysia is one of the top producers of rubber and it's the fifth largest producer and exporter of this product in the world.
Malaysia is also the largest consumer of rubber.
Rubber quickly became Malaysia's main export commodity by the 1930s.
Palm Oil
The following are things you should know about palm oil in Malaysia:
Malaysia is a popular producer of palm oil and it's the world's second-largest producer and exporter of palm oil.
Malaysia makes up 28% of the palm oil production in the world and 33% of the world's export.
Malaysia's fourth-largest export commodity is palm oil.
Pewter Products
These are what you need to know about Malaysia's pewter products:
Malaysia is one of the top producers of tin products in the world. This is why it's also a country famous for producing top-quality pewter goods, in addition to items made of tin and copper.
There are various pewter products made in Malaysia, including vases, muds, keychains, spice containers, and wall decorations.
The most-sold pewter product in Malaysia is a replica of the Petronas Towers.
The most famous producer of pewterware in the world is the Royal Selangor. There are several Royal Selangor shops in the major malls in Malaysia.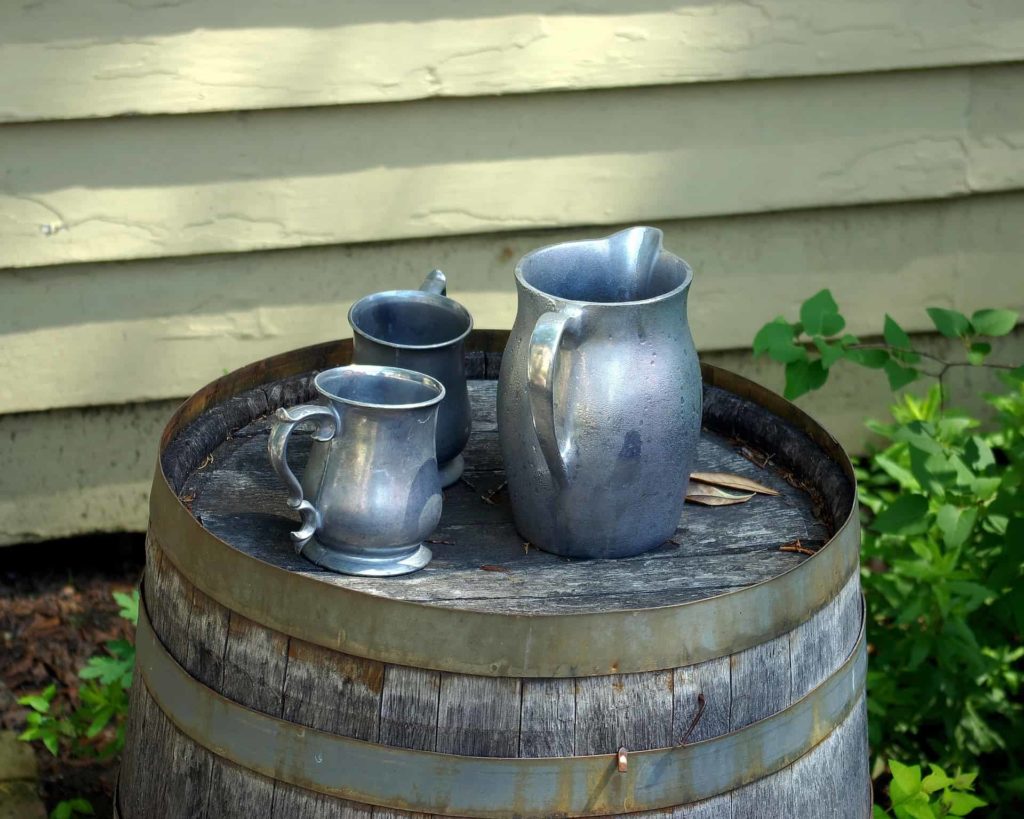 15. Being an affordable shopping destination.
Malaysia is also famous for being a cheap shopping destination. Kuala Lumpur is particularly the best place to shop in Malaysia because it's loaded with major malls, shopping centers, and markets.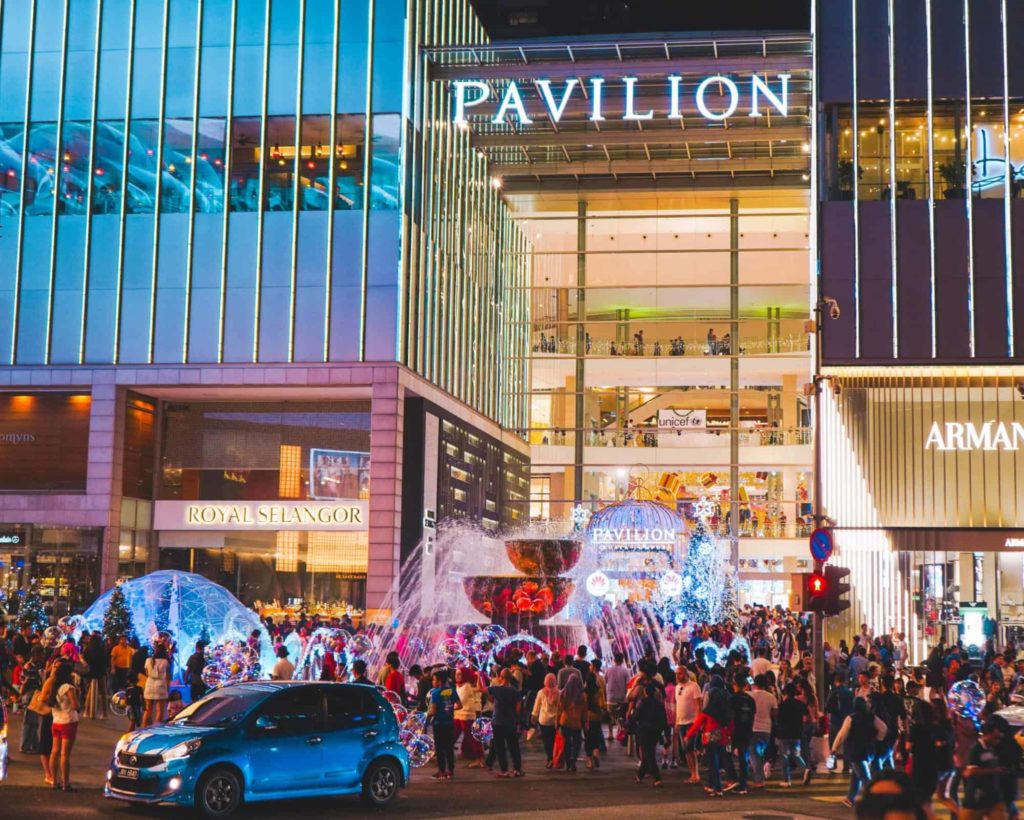 These contain local boutiques and shops carrying indie brands to high-street brands so the atmosphere and shopping experience in this country is all unique.
Moreover, these malls and shops observe halal tourism, which means that they provide prayer rooms for Muslim patrons and that restaurants display their halal certifications.
Bukit Bintang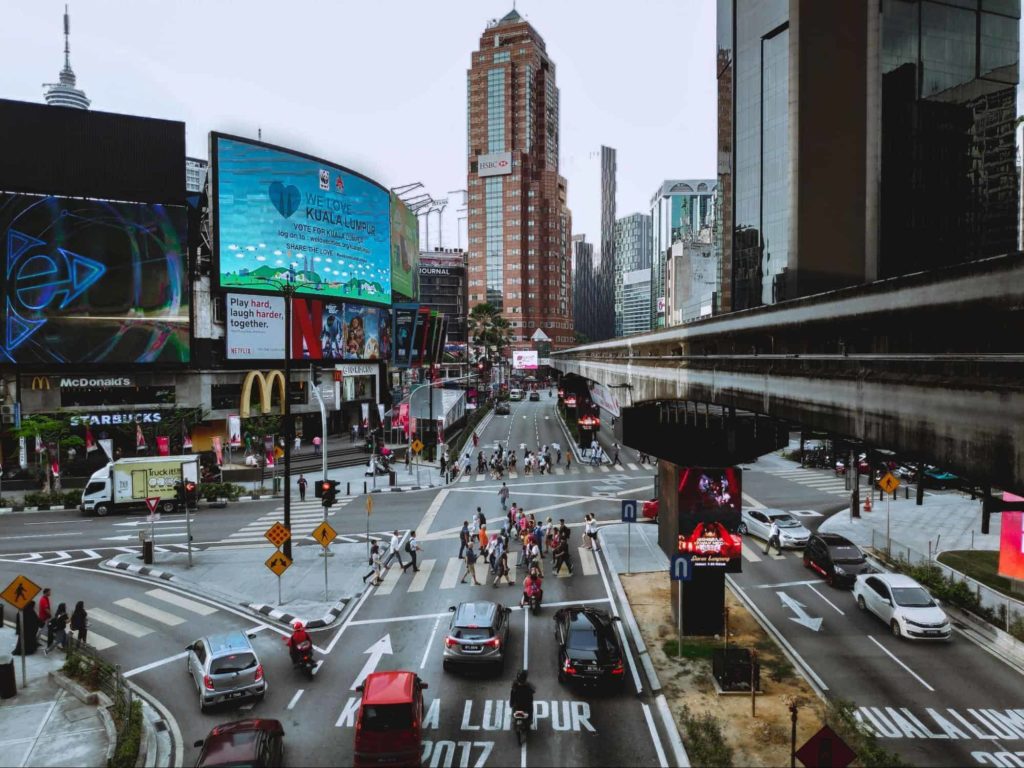 | | |
| --- | --- |
| Location | Kuala Lumpur, Malaysia |
| Highlights | Luxury and budget-friendly shops |
Also known as Bintang Walk, Bukit Bintang is one of Malaysia's trendiest shopping centers and it's located in a popular shopping location in Kuala Lumpur.
While it's in a luxurious area, there are various shops, street markets, and restaurants here that cater to different types of budgets.
Central Market
| | |
| --- | --- |
| Location | Lot 3.04-3.06, 06, Jalan Hang Kasturi, City Centre, 50050 Kuala Lumpur, Wilayah Persekutuan Kuala Lumpur, Malaysia |
| Opening Hours | 10 AM - 8 PM |
| Highlights | Handicrafts and art works |
Situated in Kuala Lumpur, the Central Market, also called Pasar Seni, is one of the most-visited tourist attractions in Malaysia. There are plenty of cheap merchandise and traditional products in this market.
This market is a hub for tourists, shopping enthusiasts, and craft lovers who want to find the best handicrafts, souvenirs, and artworks in the country.
It's also a hotspot for art lovers because aside from shopping stalls, there are galleries and artistic cafes, and restaurants in its surroundings. It was originally a wet market but it was later transformed into an artsy outlet.
Furthermore, the Central Market was classified as a Heritage Site by the Malaysian Heritage Society because of its contributions to the heritage of the country.
16. Hosting Formula One.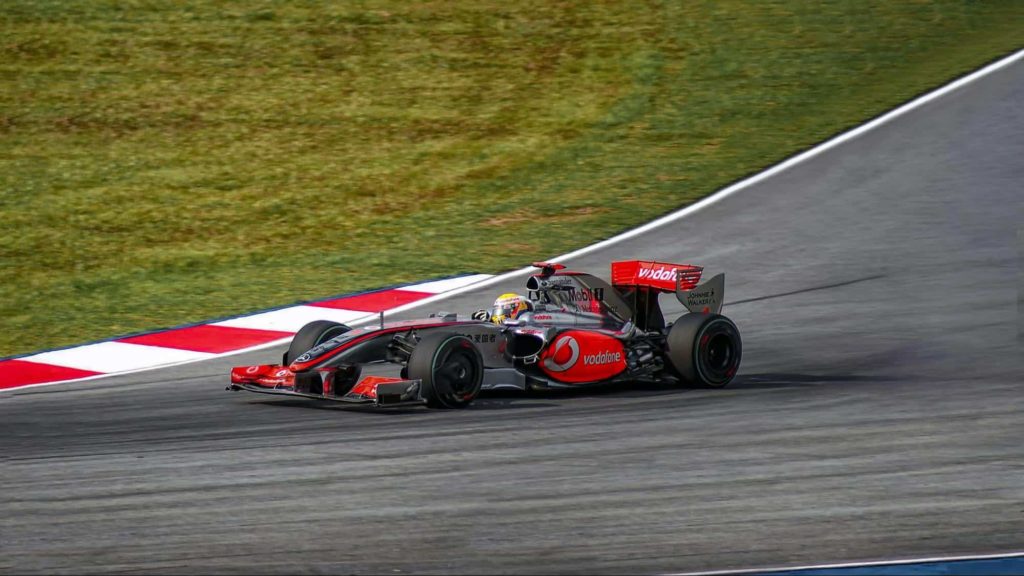 Another reason why Malaysia is famous is that it hosted the Formula One World Championship from 1999 up to 2017 for the Asian leg of the event.
In 1999, Malaysia launched the Malaysian Grand Prix at the Sepang International Circuit, a racetrack in Selangor where other major motorsport events are also hosted. This location is also one of the finest in Asia.
It was the first Formula One racing event in Southeast Asia. As one of the most technical and challenging circuits ever, it features 15 harrowing turns and high-speed straightways.
Get to Know the Sepang International Circuit
17. Being Jimmy Choo Yeang Keat's birthplace.
While it may not be known to many, Jimmy Choo Yeang Keat, co-founder of the luxury brand Jimmy Choo, is a Malaysian and is one of the most famous Malaysians in the world.
Jimmy was born in Penang, Malaysia in 1948 and his father was a shoemaker who made shoes by his own hands. This is why Jimmy used to work in his father's shoemaking workshop in George Town, where he was raised during his formative years.
He made his first pair of shoes for his mother when he was 11 years old. Today, the brand Jimmy Choo is famous not only for shoes but also for handbags, accessories, and leather goods.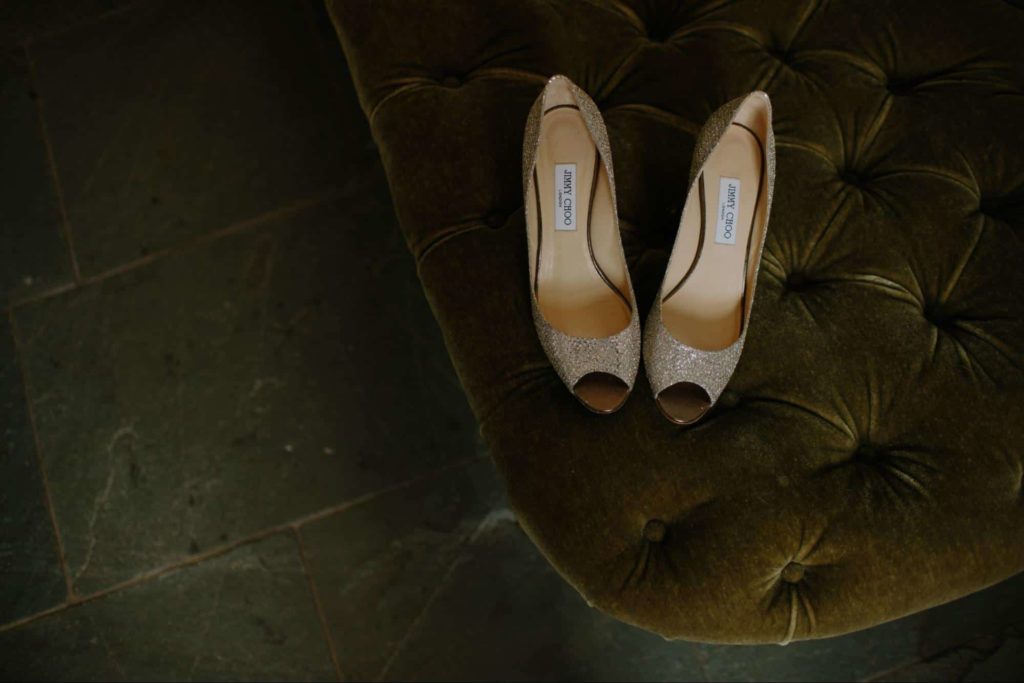 18. Being a friendly country.
Malaysia is not only known for its diversity, but it's also famous for being a friendly and hospitable country. Because of this, it was named by Forbes as one of the top 10 friendliest countries in the world in 2019.
Moreover, the people of this country live harmoniously in a single society despite their differences in race, religion, and culture.
FAQs on What Makes Malaysia a Unique Country
---
Now that you know what Malaysia is famous for, explore what else makes this country a well-known destination. Check out the other guides that we made if you want to know more about Malaysia: